Business cards are everywhere. You typically find them at a career fair, around campus or your local barbershop. If someone hands you a boring, plain white business card, what would you do with it? Would you keep it for future reference? Probably not. People tend to underestimate the importance of business cards. Having the perfect business card goes a long way when it comes to landing your dream job. People connect with you if you brand yourself with something impressive and eye-catching! Business cards reflect who you are and tell others a little bit about yourself—put in the effort to make them unique to YOU. 
Before creating your perfect business card, it's important to understand your main purpose. "One of the best ways to brand yourself is knowing the narrative about who you are, what you want to do and what you want to achieve," UMass Amherst Assistant Dean of Isenberg School of Management Holly Lawrence said. Your business card acts as an extension of your first impression and eventually becomes the last impression after your business interaction. In addition, your attire, preparedness and positive attitude make up your brand.
Read on for the ultimate guide to making business cards no one will want to throw away.
Where Do I Start?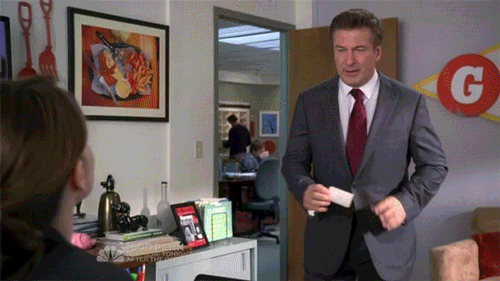 To create your business card, you first need to know what you're working with. Different platforms provide various options to put your business card together. Deciding which company to look into may overwhelm you, so we listed three companies known for their impressive and creative business cards. With their great features and user-friendly interface, these platforms will help your business card stand out in the crowd!
VistaPrint

When you Google "creating your own business cards," the platform VistaPrint will catch your eye. On the website, you can pick from their various paper types and thicknesses. After choosing, you select from a variety of paper finishes like foil accent, soft touch and ultra-thick. Additionally, you have the option to stray from the standard rectangle shape by choosing a rounded corner or square style. These choices all contribute to your business card's uniqueness. Not to mention, their deal completely blows away the competition since purchasing 100 high-quality business cards starting at only $15!
Moo Business Cards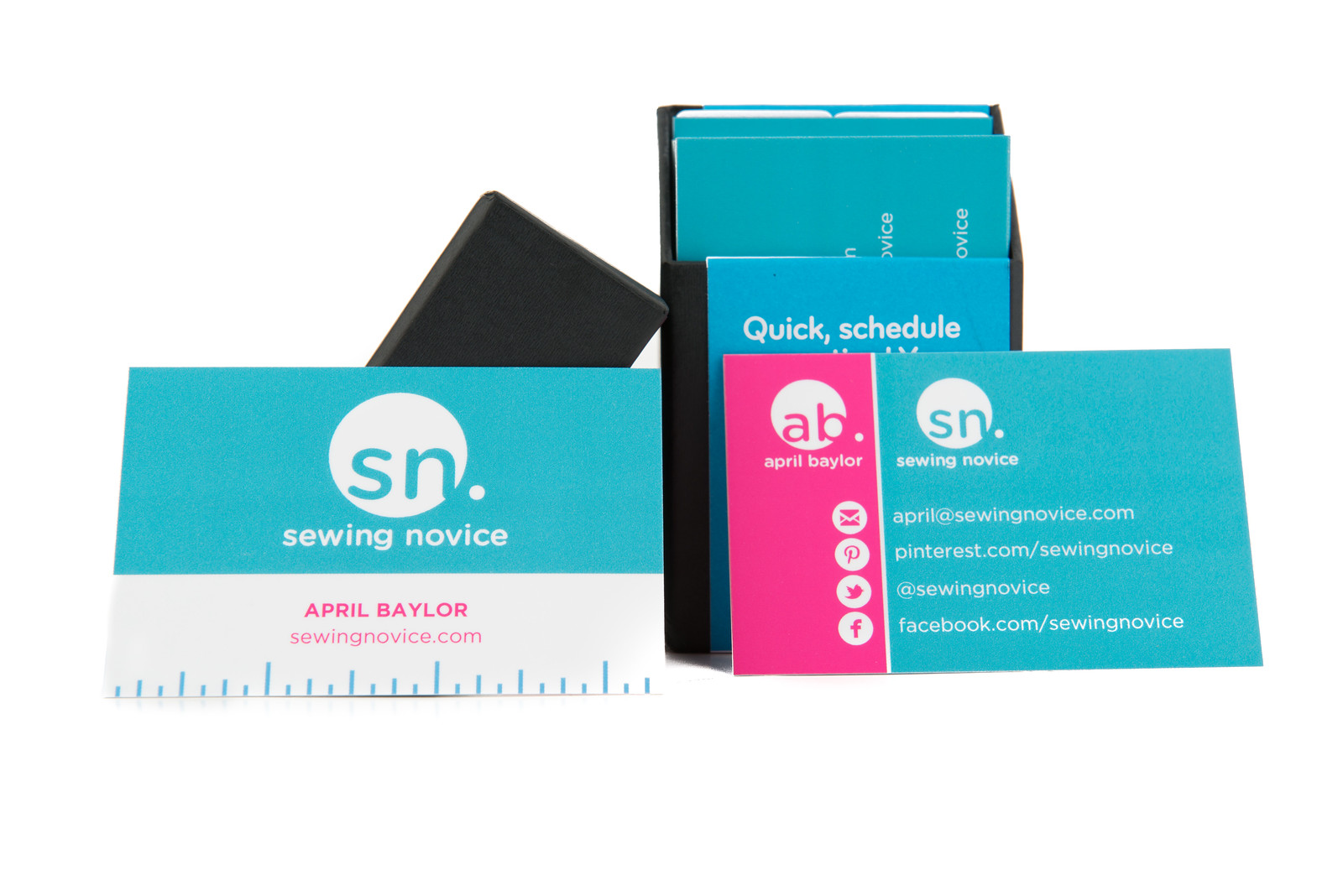 Moo also has various business card options to choose from. One that particularly stands out is the cotton business cards, made from recycled T-shirt fabric. Their multiple design templates and special finishes like foil, spot gloss and letterpress will really make your business cards pop! Moo offers next day shipping (which is always a plus) and has different sizes of business cards, including square, mini and Moo size—Moo's unique size in between a rectangle and a square. The pricing starts at $19.99 for 50 business cards and varies depending on the designs you choose. Score!
GotPrint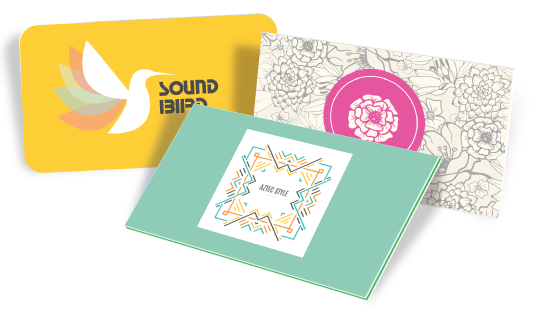 A third online platform to get business cards from is GotPrint. If looking for business cards on the more affordable side, GotPrint is the way to go. They have more standard options when compared to other platforms, and also offer special shaped cards to really get your business to stand out. GotPrint offers some unique shapes unlike any others, like square, circle, folded, half-circle and oval! These cards start at only $8.50 for 250 business cards—an offer you really can't pass up!     
I Picked My Style, Now What?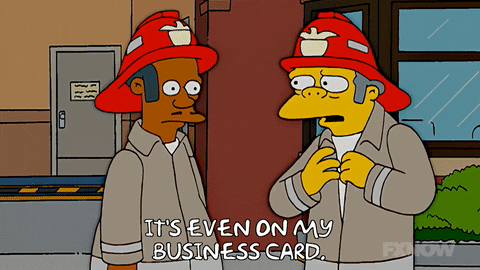 Now you need to decide what to include in your business cards. They should only include the most important information about you and your business. Business cards can only hold so much, so too many details make the card confusing to read and unappealing to the eye.
Key information includes your name, phone number, email, LinkedIn or Twitter handle (also any other social media platforms that you are active on). Optional information to add could be your business logo and Zoom personal meeting room. Since the beginning of COVID-19, the usage of Zoom meetings for both work and school increased substantially. We can assume that online communication will stick around for a while, so include your Zoom personal meeting room information on your business card.     
Students, in particular, should include their current university, graduation year and major. For young adults, active students or recent graduates, consider including a professional headshot if you don't have a business logo yet. "I think it's hard to throw away somebody's smiling face, and we're longing for a connection we can get through seeing a person," Lawrence said. With the current situation of remote working, people miss the in-person interaction and face-to-face connections with others. Including a headshot gives your business card personality beyond just a name and phone number. 
Additionally, include a headline that reflects your brand and story. A short, catchy headline can really draw attention and give your business card the uniqueness that it needs to stand out. Headlines act as a quick introduction and only include keywords that are crisp and clear. Clever headlines draw people into what you're saying or showing them—so make yours interesting.
Laying It Out on the Line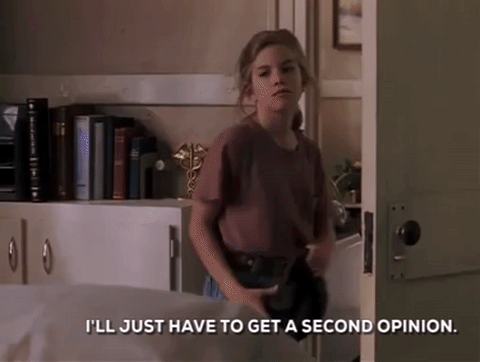 You always want your business card to appeal to others. If you want to test a boring card with a great one, remember this: people will do a double-take if your card stands out. Take advantage of various layout tips and create a unique card unlike any other.
First of all, avoid clutter. No one wants to look at a confusing and unorganized business card. The only thing worse than a boring business card is one that has too much going on. Save yourself some stress and plan out what information you want to include beforehand—putting the card together will be a lot easier that way. Remember to stay simple, but remain informative. 
Also, keep the individuals receiving your business cards in mind. After you choose a layout that you find appealing, always get multiple opinions before ordering! Your first attempt at laying out your information may not always be the best possible option. Never be afraid to get opinions from others—you'll learn a lot from the process. 
Many design platforms (including the ones previously mentioned) give you the opportunity to create double-sided business cards. Despite the extra cost, it allows for more creativity and fits more valuable information. Here are some examples of ways to use the back of business cards:
Additional information or contact information (business or personal)

A list of your various social media handles

A calendar with date reminders within the company

A coupon code (or sweet deal!)

A "notes section" with blank lines where people can jot down a few notes regarding your last conversation with them

Your headshot

A quick personal introduction
Time to Bring Out Your Creative Side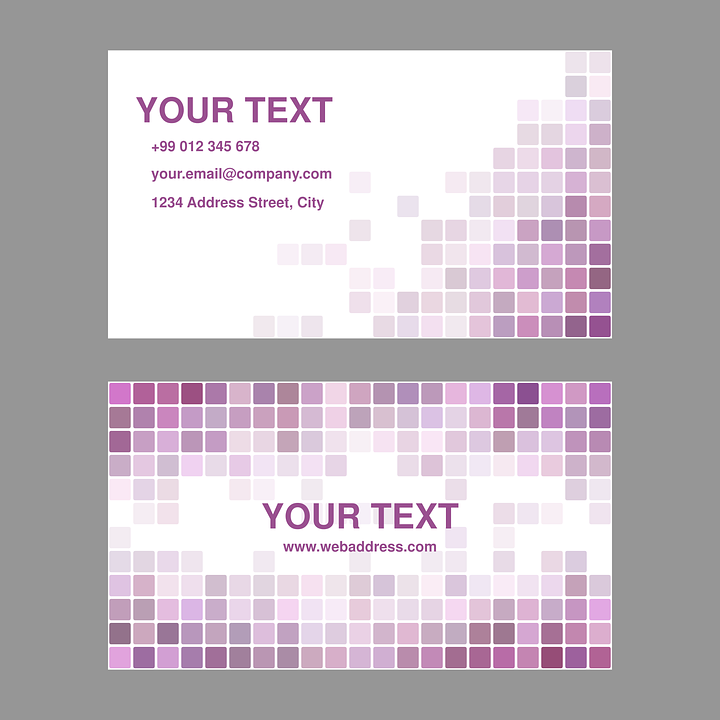 Don't forget, you need to make sure that the important information on your business card stands out. Do you want your name to be the center of attention? Your business logo? Your headline? Think about where you want your future employer looking first, and alter font sizes and colors around it. 
In addition, avoid letting your contact information get lost in the card. Contact information translates best in a list format because they allow for easy organization. You can get creative with various font styles, but only to a certain extent. You don't want to risk making the business card look too jumbled. Here's a good rule of thumb to follow: font styles should stay consistent and the information you want to stand out should be a size bigger.
Remember all the fun shapes you have to choose from? Keep in mind that before experimenting with a different style you should consider the pros and cons of straying from the rectangle-shape. "If people are collecting business cards at an event, they usually have them in a stack," Lawrence said. "So if someone's oval business card stands out, but it becomes unyielding to hold onto." It's good to keep in mind what's most convenient for the people you plan on giving your business cards to. Having a unique shape would definitely make you stand out, but it could get overlooked in the event where many people are passing around business cards as well. 
Some Additional Tips to Keep in Mind!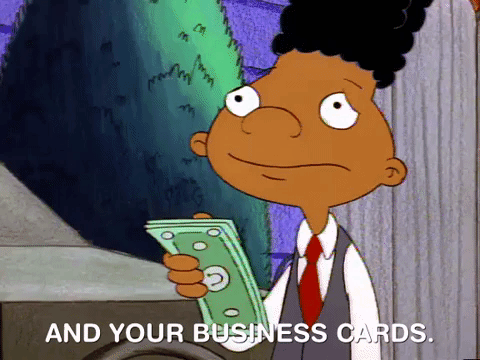 Be consistent: This is the golden rule! "Whatever image you are projecting and creating through this business card should be consistent with the image you are creating through LinkedIn or other social media platforms," Lawrence said. You risk confusion and an overcrowded business card if you include different logos or information across various promotional materials. 
Add some flare: Strive for uniqueness! Your business card should act as a quick invite for the other person to contact you again. With a unique business card, you will stand out from the crowd! The time and effort you put into your business cards will be noticed and taken as a positive trait of yours.
Be true to yourself: Your business card should reflect you as an individual, so be proud of it. Making your cards pretty and appealing is one thing, but having it act as a representation of who you are is a different story. You want people to learn a little more about you just from a glance, so make your card a representation of your goals and who you are!
Business Cards Are Here To Stay
As a result of COVID-19, people are meeting virtually rather than in person. The opportunities to physically hand someone your business card will, unfortunately, decrease as a result. The reality is that people will have a longing for the in-person aspect of business as everything goes virtual. Yet, the opportunity to create a stand-out business card remains consistent since every little detail contributes to creating the brand you are promoting.
Say you attend a virtual career fair. On Zoom, your (hopefully professional) appearance and screen background carry equal importance for recruiters. We are all going through this change together and never needed to think about these details before. Recruiters will think differently of you if you are lying in bed versus being dressed neatly in an office setting. All of these details become a part of your brand and contribute to the way you are portraying yourself. 
Similarly, a business card does the trick. It has the potential to make or break the amount of effort or seriousness you put into your brand. In order to promote yourself and land your dream job, put effort into your business card so that it lines up with your personal brand and story—it's a major role in your success.