So you've landed the person of your dreams. You've had the clichéd but necessary first dates—movie night, dinners at some fancy restaurants, maybe a few walks on the beach. But now, as you settle into the normalcy of a "taken" lifestyle, you might want some new tricks to keep your sweetheart interested. The smallest things can be the most memorable, so before you try to orchestrate some grand romantic gesture, consider these 75 simple things to impress this fall:
1. Organize a pumpkin carving date
2. Bring them to a football game
3. Make a CD of their favorite songs
4. Prepare a bubble bath
5. Take them to see a musician or band that they love
6. Smell nice whenever you're going to see each other
7. Plan a romantic hiking or camping trip
8. Ask them about their day and actually pay attention when they answer
9. Host a scary movie marathon and snuggle up
10. Make homemade apple cider
11. Find a way to make s'mores – even if you have to use a stove or a microwave!
12. Write "I love you" on a random page in their planner or notebook so they'll unexpectedly find it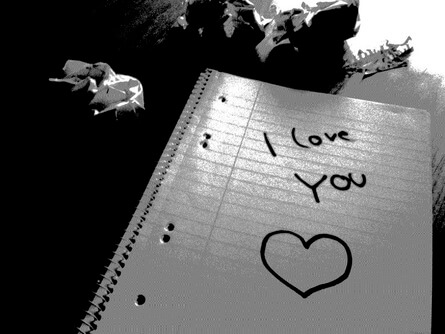 13. Create a goodie bag with all their favorite little things in it
14. Girls: Show off your sports knowledge. For that matter, wear a football jersey on Sundays.
15. Guys: If you think there's something different about her (hair, clothes, glasses, etc.) there probably is. Tell her; she'll appreciate it.
16. Girls: Find at least one video game you can play and get good enough to kick his butt.
17. Let each other win every once in a while – it'll be good for the ego
18. Girls: Feel free to act a little jealous. He'll be impressed by your commitment to him. – Just be sure not to go overboard!
19. Guys: Let her hang with her guy friends. Sure it's a double standard, but she'll be impressed by how much you trust her.
20. Bring a pumpkin spice latte or their favorite coffee drink to class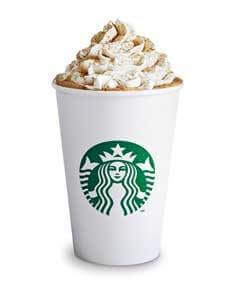 21. Surprise them with their favorite meal
22. Write a handwritten love letter and send it to them
23. Take them somewhere they've never been before
24. Show up unexpected with flowers, chocolate, or whatever they like
25. Make them breakfast in bed
26. Wait for them outside of class unexpectedly
27. Surprise date nights
28. Take them to new restaurants every few weeks
29. Plan "nights in" for just the two of you
30. Bake apple or pumpkin pie for dessert
31. Take them to their favorite sports teams' games
32. Print out your favorite pictures together and frame them
33. Listen to the little details they say and remember them
34. Always say thank you
35. Put your phone away when you're together
36. Guys: Offer to carry her books for her
37. Send them good morning texts
38. Send a thinking-about-you text randomly in the day
39. Girls: Respect his time with his buds – he can have a night off!
40. Schedule a romantic hay ride
41. Have manners and be polite
42. Girls: Be able to enjoy eating Subway – a lot
43. Be confident—nothing is sexier than confidence
44. Remember their favorite food and take them out to get it
45. Put your arm around them when you're walking together
46. Â Open doors for them
47. Guys: Remind her she looks beautiful at least once a day
48. Guys: Have a working knowledge of cheese types and what food to pair with them…girls love their cheese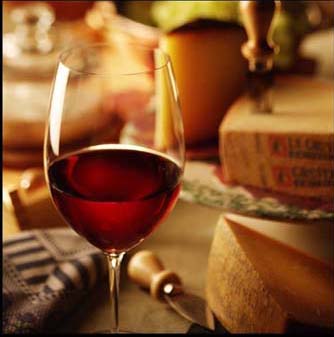 49. Support their activities and interests (go to their games, their performances, their concerts, etc.)
50. Write "I love you" on a pumpkin and give it as a Halloween gift
51. Take them out, even if it's not a special occasion. Be spontaneous!
52. Watch their favorite show once in while. One night of Real Housewives or Sport Center won't kill you.
53. Share important news about your life with them. It means a lot to know that you were someone's first call.
54. Make them a homemade card
55. Write notes and place into balloons, inflate the balloons, and have them pop the balloons to read the notes
56. Leave sticky notes saying how much you love them in places where they'll find them (in books, on mirrors, etc.)
57. Bake them homemade goods and write messages on them with frosting
58. Tell them you can't hang out but then surprise them at their door
59. Make a coupon book with things like free massage, free head scratch, or free foot rub
60. Take them apple picking
61. When you're shopping, even if it's grocery shopping, just grab a little something for them
62. Ask about their family and mention little specific things like, "How's your grandmother's cold," or "Did your brother pass his math test?" so they know you're paying attention
63. Guys: Watch her favorite movie with her even if you know it's a chick flick you're gonna hate – you might be surprised!
64. Dress sharp every once in a while
65. Never chew with your mouth open
66. Compliment each other often
67. Girls: When your guy looks good tell him
68. Pick up your room when you know they're coming over
69. Incorporate them into activities with your friends or roommates
70. If they live in an apartment or at home, help them rake leaves or do things around the house – this will earn brownie points with them and their family or roommates!
71. Girls: Learn to enjoy or at least tolerate beer
72. Invite them over to cook a meal with you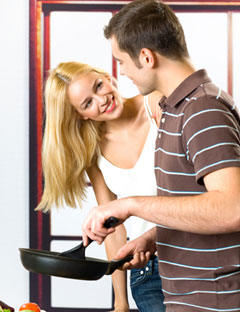 73. Show an interest in their interests
74. Kiss them in public – just don't get too gross with the PDA
 75. Guys – Make her a sandwich
Photos taken from blogs.dallasobserver.com, welmoedmineusa.files.wordpress, themadchuck.wordpress.com and hercampus.com