Medical drama shows are your favorite. You've watched them ever since you learned how to change the channel from your dad's favorite football games to Scrubs or General Hospital. You didn't squirm during that frog dissection in high school biology. Blood doesn't make you faint. For all these reasons and more, you should consider majoring in health care – you just might have what it takes to succeed in the medical field.
1. You Put Others Before Yourself
Selflessness and majoring in health care go hand in hand. In this career path, you will always be putting others before yourself, and a smile, laugh or simple "thank you" can't amount to the gratification you feel inside. Amy Price, a sophomore at University of Florida easily agrees. "I have been a caretaker for my dad since I was young, he has had Stage IV brain cancer since I was 5…I love taking care of people and I want to spend the rest of my life doing so."
2. ER is your favorite TV show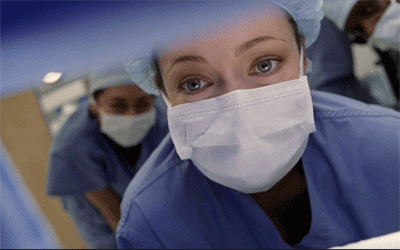 You learn about medicine at school, you watch medicine being administered on TV and heck, you might even dream about medicine. Even though ER is not conveniently available for you to binge watch on Netflix, that doesn't stop you from watching it from start to end (all 15 seasons, I might add). You don't even mind buying the episodes on Amazon. Maybe you watch the re-runs on TV, even if they are out of order. This is your guilty pleasure and you have no problem admitting it.
3. Small Acts, Big Satisfaction
Most of your friends describe you as being a humble person. You pick up a crying baby's dropped toy and immediately their face illuminates with joy. That makes you happy. You help an elderly person cross the street; they may not thank you for it but their warm smile still makes you happy. Going into health care means solving a whole spectrum of problems. "My plan is to work in the burn unit… I want to be a nurse because it gives me the opportunity to help the community and individuals on a bunch of different levels, whether it be from a mild cold to a severe burn," said Tim Hublou, a sophomore at University of South Florida.
4. Your Passion Shows Through Effort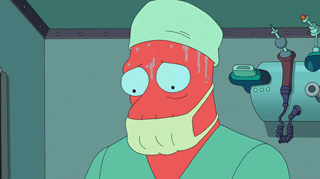 Being a health care major is no walk in the park. The lectures and accompanying hands-on clinicals are a lot of work. "It's pretty stressful," said Hublou. Being able to stick with a Heath Care Major shows how much passion you really have. It shines through in the effort you put into your schoolwork, as well as the effort you'll show in the workforce. "One thing I really enjoy about being a nursing major is being able to work with others with the same determination. I enjoy the long nights of studying and writing papers… You have to be willing to work hard," said Natalie Wilson, a freshman at Florida Southern College.
5. Dreaming of Equations
Being in health care means you can do math and science in your sleep. The whole major is built on these types of core classes, like chemistry, microbiology, anatomy and statistics. If math and science is your thing, a health care major is right up your alley. "I realized becoming a nurse would be a good fit for a couple of reasons… my strong suits academically tend to be math and sciences, so that definitely helped," said Peyton Fisher, a sophomore at University of South Florida.
6. You're Easily Adaptable
Being in health care allows you to pursue a major that will always have job demands. No matter where you are in the world, you can use the skills you learned in school to help care for those in need. Adaptability is key, whether you find yourself assessing vaccines in third-world countries or working in a hospital with the latest surgical technologies. "I went into nursing because it is a profession I can take anywhere and I really want to travel to countries that are less fortunate," said Lisa Cohen, a sophomore at Florida Atlantic University.
7. You Run Toward Disaster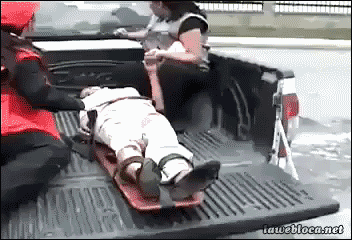 The common phrase "fight or flight," is something you not only relate to but have an immediate answer for every time. You always choose to fight, no matter how difficult the situation is. Being a health care major, you aren't like other people who will run to safety. Instead, you choose to run to disaster. You want to help. You want to make a difference.