Being from Northern California, only a state or two away from the Pacific Northwest, I didn't envision my move to Washington for college to be too a drastic lifestyle change. I believed with only a thousand miles separating them, California and Washington were as unified as it gets for the United States. Boy was I wrong. The differences I've noticed over the last four years range from the clothes people to wear to the coffee people drink and almost everything in between.
Students from all around the US and world who attend one of the 50 plus colleges in Washington state may be surprised to discover just how different the Pacific Northwest lifestyle is from their hometowns.
If you now live in Washington, Oregon or Idaho thanks to college, follow these five steps to help you fit into the PNW's culture.
1. Wear North Face or Patagonia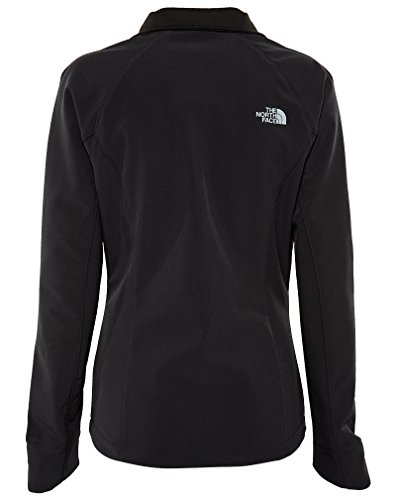 I'd bet my entire tuition that every time you walk out of your dorm or apartment you'll spot someone wearing either a Patagonia or North Face fleece pullover, windbreaker or down jacket—no matter the season. You might think it's a fad, but these brands are popular for a reason. Maybe it's the retro prints or comfortable fits—or maybe it's the dedication these brands have to making the world a more eco-friendly place. Did you know they use recycled materials to decrease the amount of plastic waste and fossil fuel dependency? Portland and Seattle ranked in the top 11 of 2016's Greenest Cities in America, so it makes sense these two brands capture the PNW aesthetic like no other. Walla Walla University senior, Allison Banks, is a Patagonia and North Face enthusiast. Originally from Florida, Banks didn't own either brands before moving to Washington for college. "These brands are part of the West Coast, Pacific Northwest and outdoorsy culture," Banks said. "Wearing a Patagonia in the Pacific Northwest is like wearing flip-flops at the beach. It's a given." By sporting either the North Face or Patagonia clothing, you'll stay dry, warm and make the world a greener place—all while looking good.
2. Post pictures of wildflowers
Pacific Northwesterners really like wildflowers, like really—wildflower crowns, wildflower bouquets, wildflower paintings, even wildflower books. Katie Daisy is a native to the Pacific Northwest and author of How to Be a Wildflower: A Field Guide, a book about celebrating outdoor exploration, fresh adventures and wildflowers. Daisy encourages her reader to, "Love, look with eyes for seeing beauty and get out there." If you want to fit in to the PNW, spending time in nature and blooming among the wildflowers is key. But were you even outside if Snap or Insta didn't see it first? Never forget your camera or phone to post your wildflower and great outdoors pics to capture the true PNW aesthetic.
3. Go thrifting
Thrift stores, charity shops, second hand stores—whatever want call them—can be found in the PNW as often as a North Face sweater. Even online stores like ThredUp and Swap.com cater to the modern day thrifter. Embrace your inner hipster in chunky, knit grandpa sweaters, high-waisted mom jeans and college crewnecks—all vintage, previously loved and just waiting to go home with a money-saving millennial. Not only is thrifting a smart way to save money, but it's another way to help keep the Pacific Northwest an environmentally green area. Purchasing used clothing and products decreases the amount of pollution and waste that comes from manufacturing. With only $20 in their shallow college pockets, the Pacific North westerners take Macklemore's advice to heart and go thrifting on the regular.
4. Drink coffee at hipster cafes
You may have heard of a little coffee shop chain called Starbucks. You know, the one that originated with a roastery in Seattle and produces over 87,000 drink combinations for beyond loyal customers—except when it uses an ambiguous red cup, of course. Since the explosion of Starbucks drinkers on college campuses, the coffee industry has boomed, especially throughout the Pacific Northwest. It's where students spend most of their time studying. But Portland is particularly known for its third wave coffee—a high-quality coffee considered to be a craft or art rather than a commodity. Third wave coffee shops use single origin beans, meaning instead of mixing of beans from several farms or countries, they use beans from a single farm. Brennan Hoenes, a senior at WWU originally from Santa Cruz, California, works as a barista at the campus coffee shop, the Atlas. "The Northwest absolutely forced me to drink more coffee," Hoenes said. "How else do you make it through these cold days?" Could the PNW aesthetic get any more hip?
5. Exploit PNW-specific hashtags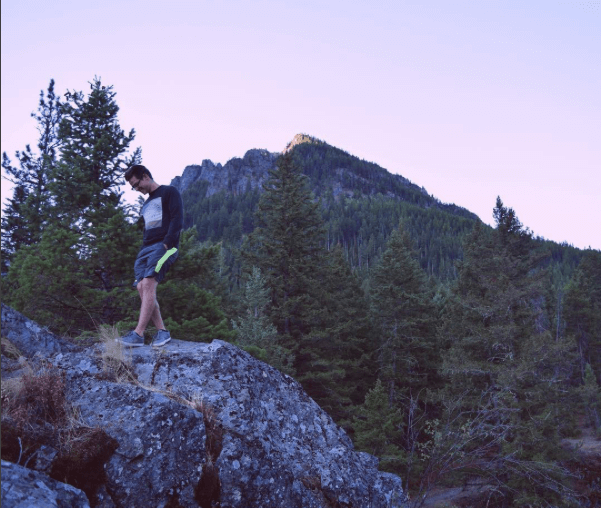 Next time you find yourself wasting time on Instagram or Twitter, search the hashtags #exploregon, #pnwisbest and #pnwonderland. These posts capture the PNW aesthetic so perfectly you might forget you actually live in the same area. You haven't truly immersed yourself into the PNW lifestyle if you haven't used a PNW-specific hashtag to accompany your caption on one or all of your social media accounts. Hashtags give you PNW credibility, especially if you're an out-of-stater. Then watch your likes count increase faster than any of Kylie Jenner's posts.
Now get out there, you Patagonia-wearing, coffee-drinking thrifter. Take pictures of wildflowers and #exploregon. You are now #pacificnorthblessed.