College leads you places you wouldn't expect.I grew up a Seminoles fan to the max. My family is full of FSU alumni, I visited the campus multiple times, and I went crazy in my living room when Kelvin Benjamin caught the game-winning touchdown in the National Championship.
So it was a major surprise to my parents when I revealed my decision to transfer from FSU to UF after my freshman year.
The decision was full of many conflicting emotions, but I'm grateful that it happened, as my UF experience has been everything I hoped it would be.
So what changed?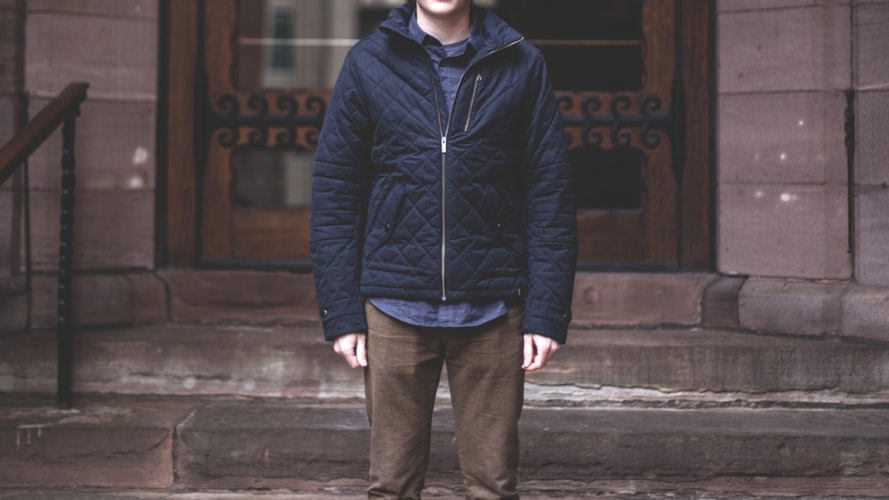 Both are great schools, so how have my experiences been so different? That's the question I've been asking myself over the past couple days, and I think I've finally figured it out. I'd like to tell you some lessons that I've learned after reflecting on both experiences, and show you how your actions and mindset can manifest better results in college.
1. Go to stuff, and then decide if it's a good fit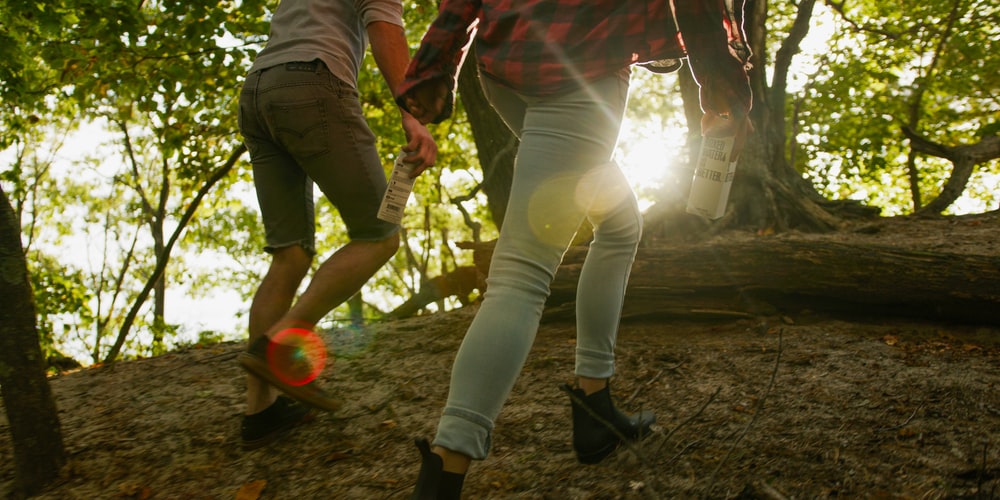 I had a narrow mental picture of the organizations and clubs that would be a perfect fit for me at FSU, and as a result, I only looked at one or two that fit this criteria. When they didn't pan out, I grew increasingly panicked and anxious. After my classes for the day were done, I would sit alone in my dorm room thinking of what every adviser and professor had told me about the importance of extracurricular activities in getting internships and padding your resume. Placing such a huge weight on clubs and having them fall through was a big reason for me wanting to leave FSU.
Even though I'm happy that I transferred, I've realized only now that I've made UF my home, how faulty my reasoning was. My goalposts were all wrong. I aimed for the bullseye and felt defeated when I hit the ring around it, not realizing that I still earned points. 
In college, it's very easy to slide into the habit of writing something off as not for you or a waste of time, but where's the logic in that? If you see a club or organization or event that you're not sure about, or even one you don't think you'd like, JUST GO. It might turn out to be more interesting than you thought it would. In a new place with a bunch of people who are the most open they'll ever be to making new friends, take every opportunity you can to meet them halfway. Even if you don't hit it off with someone at these events, the events can be valuable in terms of finding out about other organizations or just gaining insight into worlds you were previously ignorant about. At UF, I've gotten involved in ways I didn't foresee I would when I first arrived, and I'm happy in those roles because they were birthed organically out of passing curiosity. The best part about this is that if none of these good things happen and the organization isn't for you, nothing bad happens. You keep being the same person you were before you decided to go check it out. 
Cast a wide net, and then once you've gathered a lot of potential paths and options, then begin the process of narrowing things down; because after all, you can't narrow down something that barely existed in the first place. Don't get so married to the vision of what you think your college experience should be that you let opportunities pass by right under your nose.
2. Perspective is everything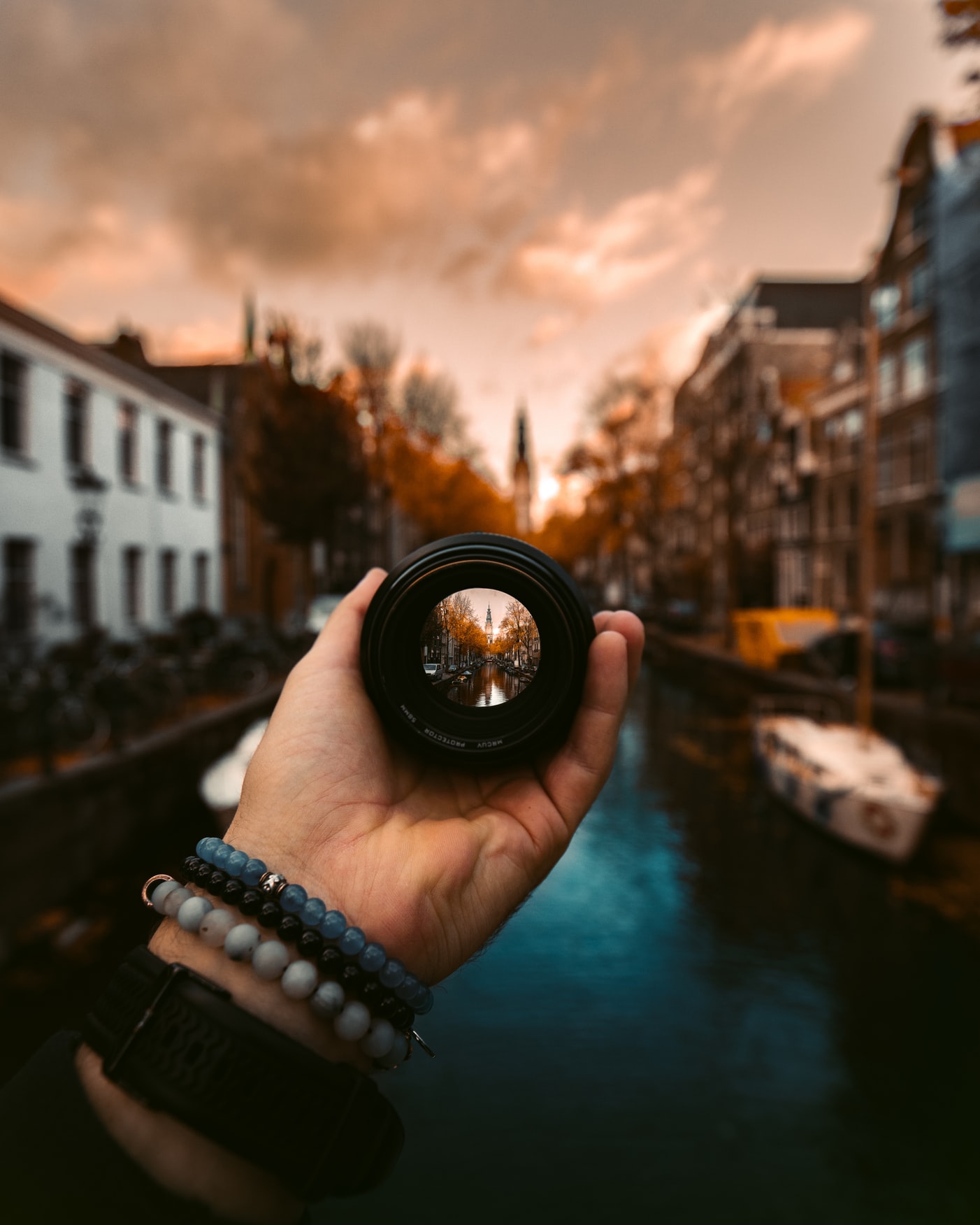 College is a time when you are confronted with yourself repeatedly, and given multiple pokes from the universe asking you if the person you were the first 18 years of your life is really you. If you remain quiet, as is what I did at FSU, the universe reciprocates that and you end up stagnating.
I only started to realize the value of perspective near the end of my time at FSU. There were a couple weeks left in the Spring semester, and I was no happier about that than I had been the rest of the school year. I asked myself why it was I wasn't happy; after all, I was a couple weeks away from being done with FSU. It was then that I realized it was because I had remained the same person that I had been from the beginning of the year. The opportunities and academics I was looking for at UF were there and I still wanted them, but if the person I was when I arrived there in the fall didn't change, the cycle would only repeat. I would arrive, focus my attention on all the things UF didn't have, get sad and look up a better school to try to transfer to. This path leads nowhere and ignores the common denominator at all of these schools: me. This led me to making drastic changes to my perspective.
I was shocked at how much I had allowed myself to pity my situation throughout the year. Reflecting back on my time at FSU brought me to this question: How was I sad at an amazing school when there are people in worse situations happier than me? This didn't mean to not treat my feelings as valid, but to instead remember the bigger picture. Searching inside for answers taught me the perspective in making the best out of college.
Be grateful for the school you're at, the people you meet and the clothes on your back. It doesn't mean to not seek out better circumstances, but being grateful for your current situation provides a sense of control and clear headedness that allows you to rationally make those decisions. 
Gratitude can keep you sane in the midst of the insane stresses of college, which is why since I've been at UF, I start every day by writing down things I'm grateful for. If you asked me to do that last year, I would've gawked at you and said that nobody actually does that and that things like that only exists in YouTube videos. I realized that that judgement stems from what I thought people would say if they knew I did that. Which, of course, is foolish because nobody would even care. When you come into college with the right perspective and always try to find the silver lining, don't be surprised when good fortune starts coming your way.
3. People's opinions aren't as important as you think they are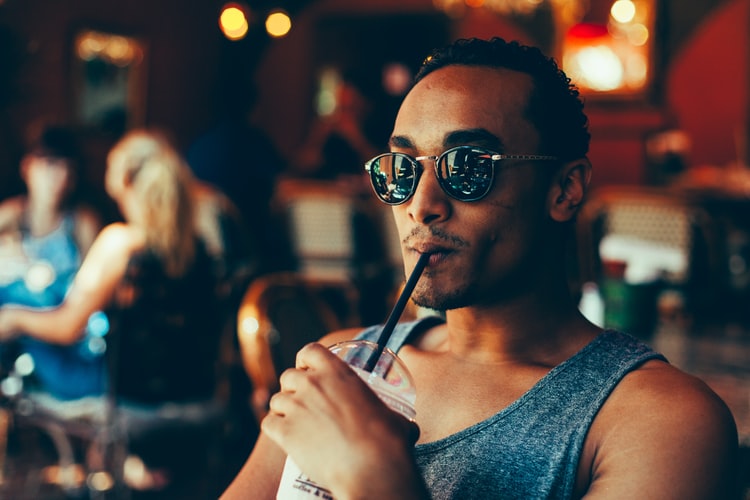 College students are flaming balls of insecurity. Financial status, major, perceived intelligence, sexuality and overall existential confusion all play a role in making each of us an absolute mess. This constant instability can leave us feeling insecure about how we're doing in relation to our peers; while also contributing to spells of loneliness. If it's you in this position, just know that you are not the only one that feels this way and you have more time than you think you do. I only wish I had a chorus of lonely voices behind me to prove the point, but you have to just take my word for it.
Once you focus in on the people who care about you, it's easier to not let skeptical comments from strangers or acquaintances bother you; and insecurity won't take up as much of your energy. You should still be respectful and attentive to others' thoughts and suggestions, but trust that you know yourself the best. This doesn't give you the license to treat people poorly, though. Hopefully it takes back some of the control of your own well-being from bitter people who try to make you feel bad about yourself. Only you truly know what's in your heart.
4. Lean into the uncomfortable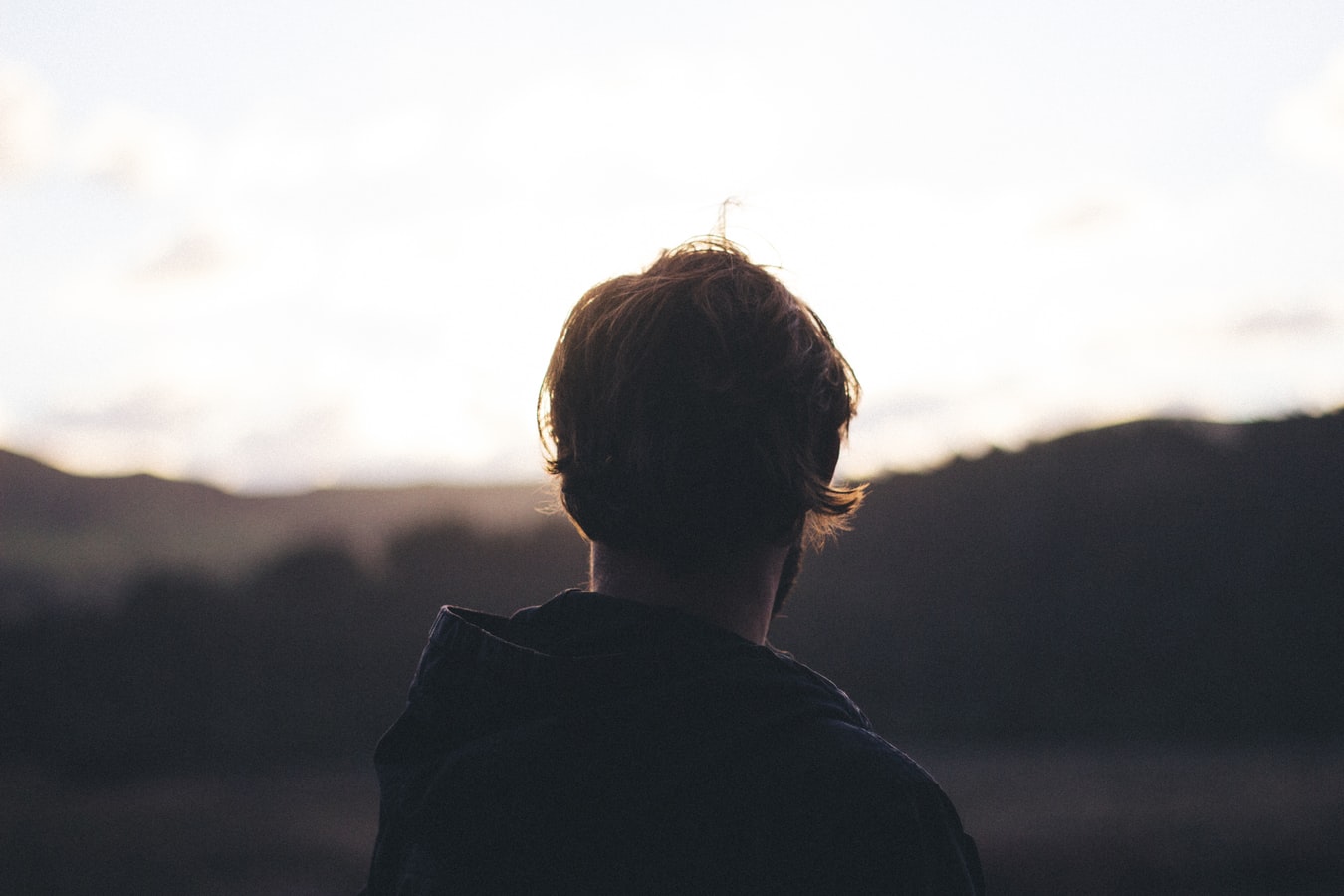 Discomfort in college has one valid purpose: to keep us safe. Other than that, it should be ignored. Discomfort keeps us from doing so many things in college we wish we could do, but for some reason we can't really articulate, we don't even try. If you hear of a cool event but have no one to go with, why wouldn't you go alone and make some new friends? Why wouldn't you go and talk to that person that's looking at you? Or raise your hand when you know the answer? The answer college students (me included) give is that it's uncomfortable, weird, awkward or all of the above.
Herein lies the problem: We all say we want to meet new people and gain new experiences and broaden our horizons, until an opportunity comes up to do one of those things. So, of course we then tell ourselves there'll be more opportunities to do that later on. Discomfort only serves to keep us trapped under the ceiling of our past experiences. If you can wade through the anxiety that's clouding your judgement and determine you're in no actual danger, you just need to force yourself to do the uncomfortable thing. You will thank yourself after it's over that you had the strength to actually act.
College is full of uncomfortable moments, and that sucks. BUT, if we start to appreciate these moments as opportunities for improvement, we can begin to learn in new ways and become more confident in our ability to accomplish greater and greater tasks.
5. Do things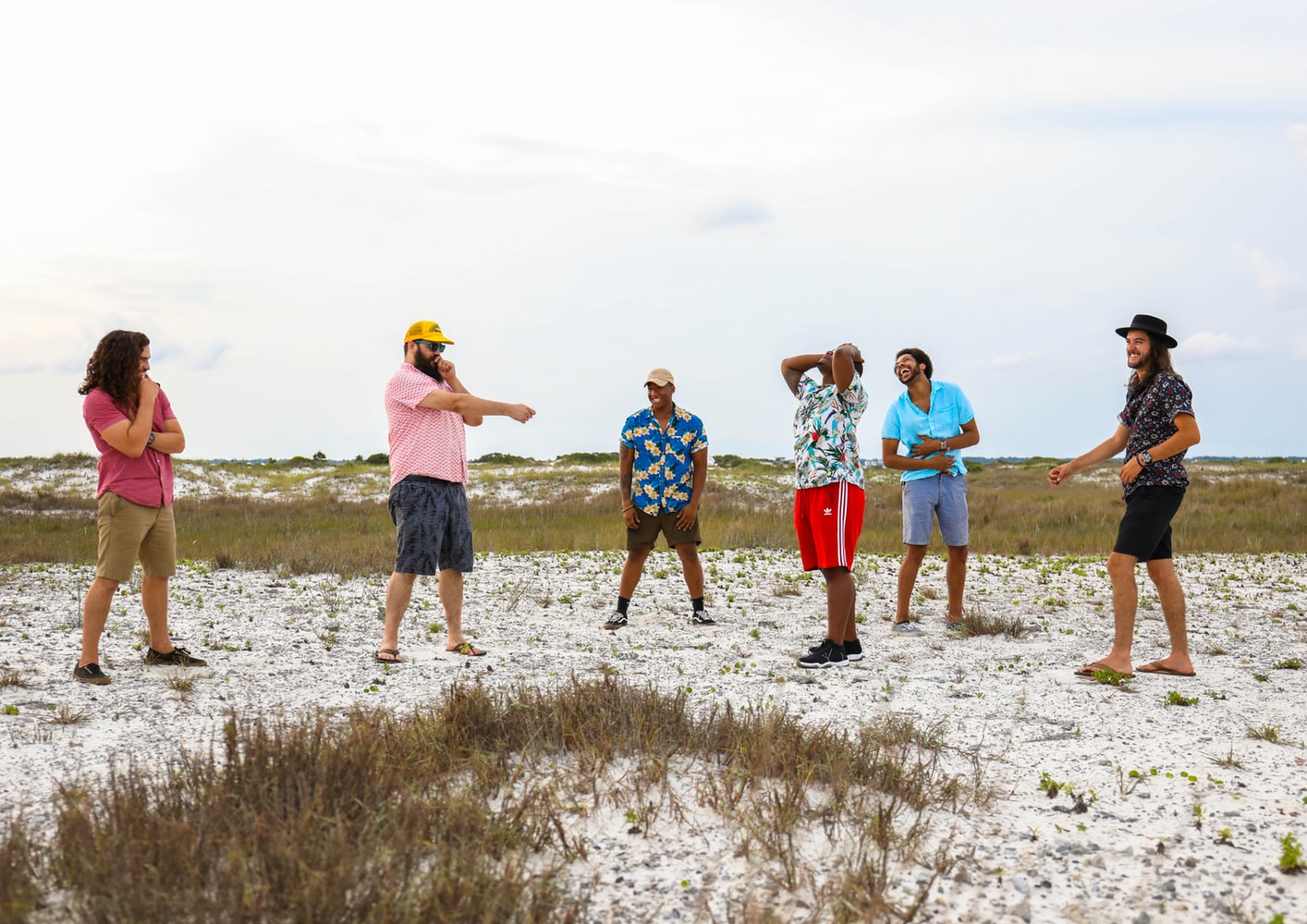 Do things, even if they end up being the wrong things. I decided to go to FSU, which was a good thing (at the time). Then once I was there, I didn't do enough things. So I decided to transfer to UF, which was a good thing, and now that I'm at UF I'm doing more things than ever. Things are better than nothing. I can promise you that. 
Taking action puts you ahead of a good amount of your peers. Being proactive instead of reactive helps you both stay ahead in your classes and make you appear more confident. Everyone feels scared out of their mind in college, but expect people to be even more scared than you are. Take the initiative by being the one to alleviate that fear. Be the one to make people feel at ease.
Don't be afraid of making mistakes in college, because that's precisely what it's for. It's just a series of usually small and sometimes large mistakes that lead you in a direction. However, you'll rob yourself of these valuable guides by being afraid of the failure that can result from taking action. By avoiding a difficult class or being intimidated of going to a professor's office hours, you get to stay comfortable, but you were comfortable before you decided to go to college. We as college students pay ridiculous amounts of money, move away from our families and deal with the most inefficient parking systems in the country. It would be a shame if we failed to get a return on our investment by not taking action when opportunity arises.
College is not easy or comfortable, but why would we want it to be?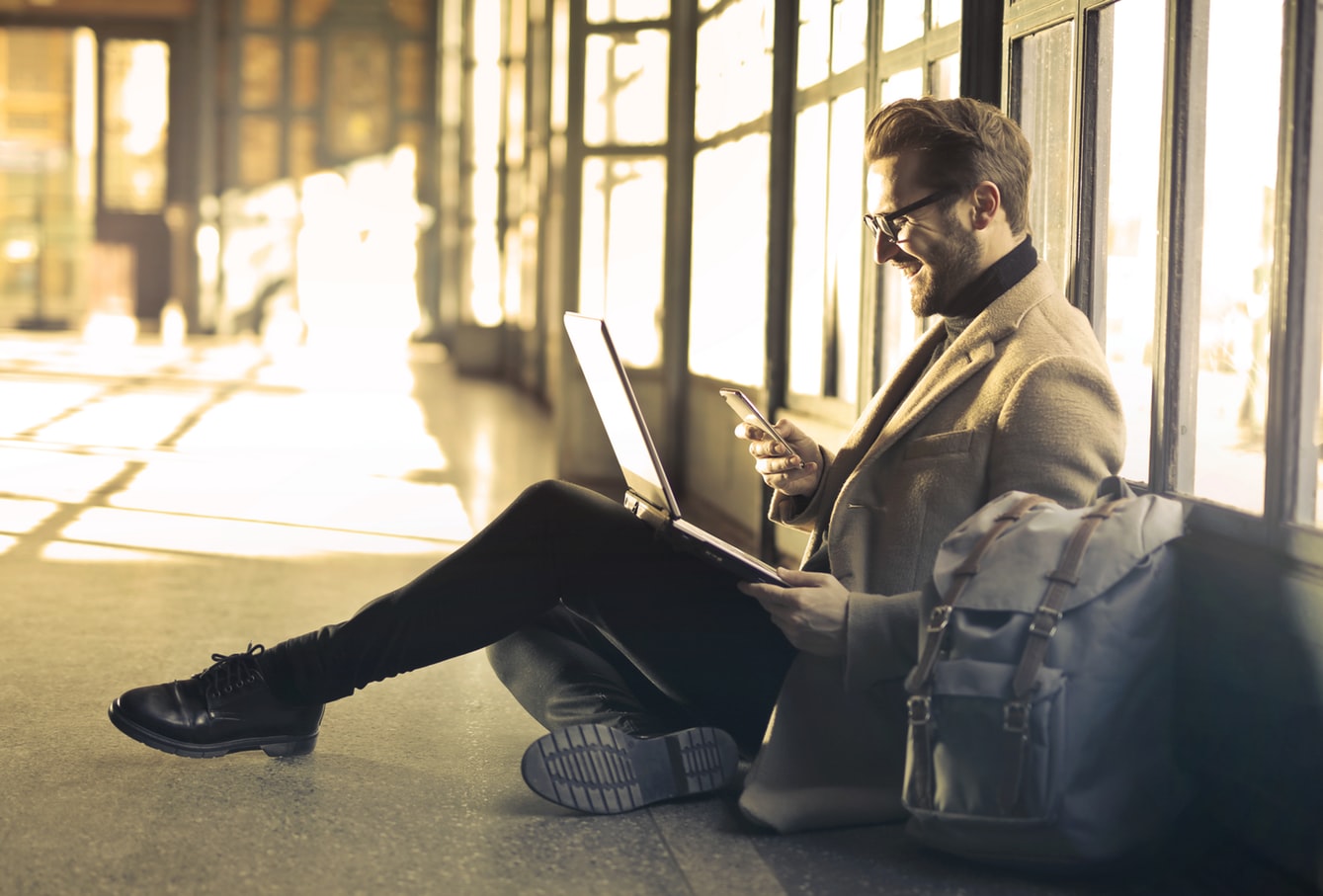 It may seem like you have less of a clue of what you're doing than every single one of your classmates, but everyone else is thinking the same exact thing. 
Ultimately, if you feel lost or sad in college, I want you to know that those feelings are there to teach you something important about yourself, and make you better appreciate the days in which you can't believe how lucky you are.
Written by Thomas Holton
Thomas is a sophomore studying Journalism at the University of Florida. In his spare time, he enjoys reading, basketball and scrolling through Frank Ocean's Instagram.