He often appears in grass-stained new balance shoes, jean shorts, and with the memory of a goldfish. Yes, that's right; the man, the myth, the legend— Dad. From fixing everything in the house to taking the title of designated grill master, Dad's do a lot. Often times they do things without anything in return, so show your appreciation through these amazing memes.
Check out these 25 relatable memes that will make dad "LOL" this Father's Day.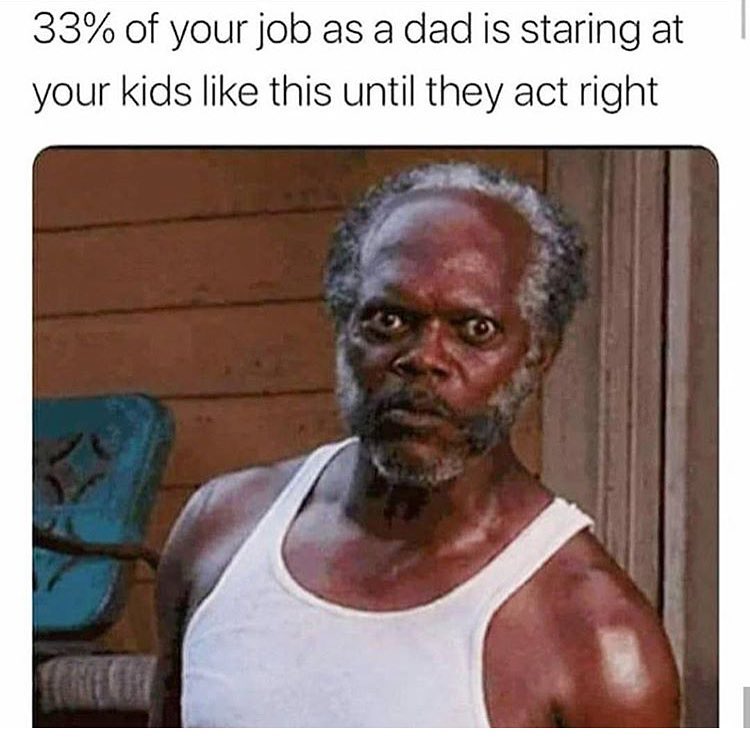 From the other side of the car your sibling reaches over and pretends to poke your face. "Stop touching me!" you scream back. Voices rise and tears fall from your eyes. Suddenly thunder booms and dad's voice cuts through the air. One whip of the head and those warning eyes stare deep into your soul. You and your sibling stay perfectly still for the rest of the drive. "One time my Dad got really angry and kicked over a trash can, so he doesn't stare, he just falls," said Missouri S&T freshman Colby Jackson. Sometimes words don't cut it and sometimes a stare or a trip says more than words could ever.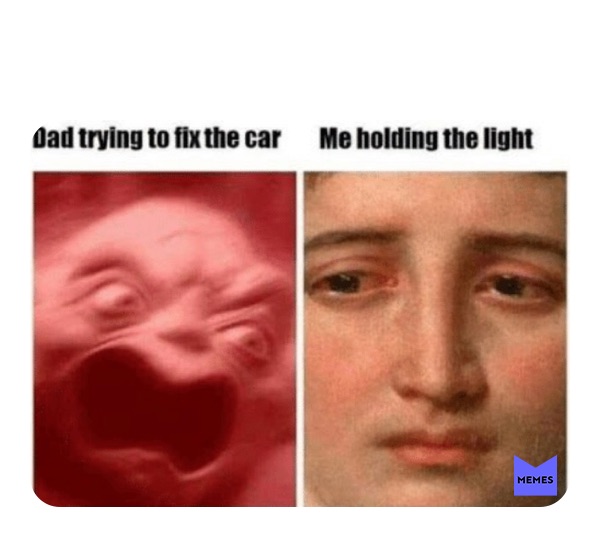 "Just hold it right there!" Dad shouts pulling your arm over to where he's working. If you've ever helped your dad fix the car you relate to this hard. Dads truly appreciate their little helper being so eager to help out around the house. Even if the flashlight holding corrections don't sound like appreciation, he's proud to teach us a few things about life. While we learn a lot from Dad's, learning how to properly hold a flashlight isn't one of them.
"And then…" as you continue another episode of your life's story to your dad you glance over and see that familiar glazed look in his eyes. "Dad, are you even listening?" Between grilling, fixing things and constantly breaking out those legendary puns, he needs a nap every chance he gets.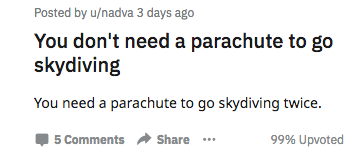 The coveted Bucket list, everything insane, crazy and incredible under the sun that many only dream about. Things like skydiving and deep-sea diving often make the list. Just like STL bleeds blue, Dad's bleed Dad jokes. Random puns and unique ways of seeing the world provide the right amount of laughter and annoyance to our lives. If Dad can get it for free then it's even better.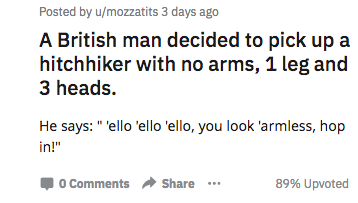 Ever since we were kids, Dad's been a superhero. Scaring away the boogie man and saving the day, Dad's done more than be our superhero. A protector, provider, advisor and more, dad loves to help everyone in his life, even strangers. Just like a real superhero.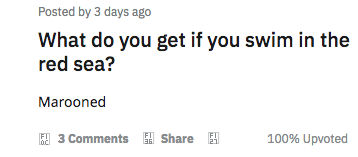 Yet another edition of the famous Dad jokes involves a direct translation. The classic "I'm hungry,' 'Hi hungry, I'm Dad," comes to mind. It's as if the writers of the Laffy Taffy jokes consist solely of Dads. It's just these corny jokes that make Dad jokes, dad jokes.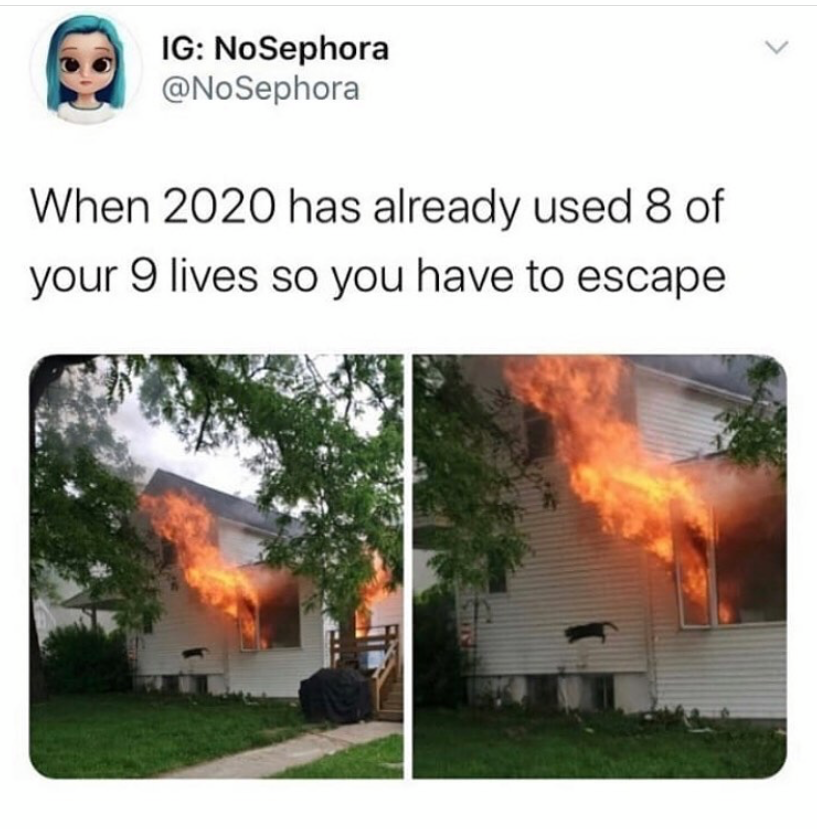 While we all agree 2020's been a wild ride, Dad's feel the pressure too. From being stuck at home with the kids during corona-cation to being an essential worker, Dad's stress levels are through the roof. Sometimes when you hit that breaking point, you bolt. Dad's spirit animal for 2020? This cat.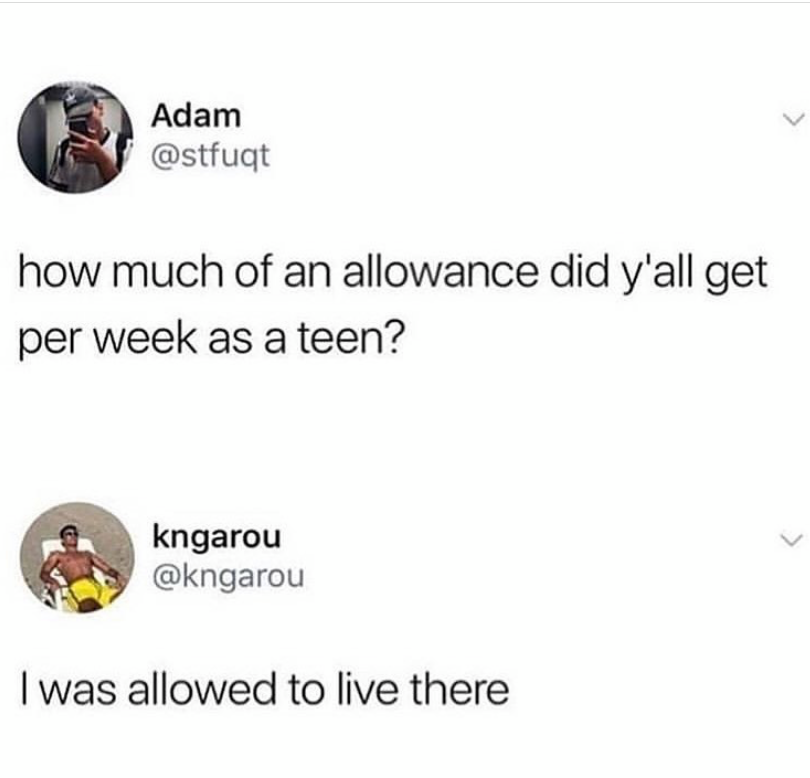 "Hey Dad, can I get $100?" "For what?" After listing all the reasons you should be allowed to get a new PS5 Dad begins his rebuttal. An argument we've all heard before, that we've got it better than lots of other people in the world. Getting to live in a house with food and a warm bed, for free, well to Dad that's worth more than any PS5.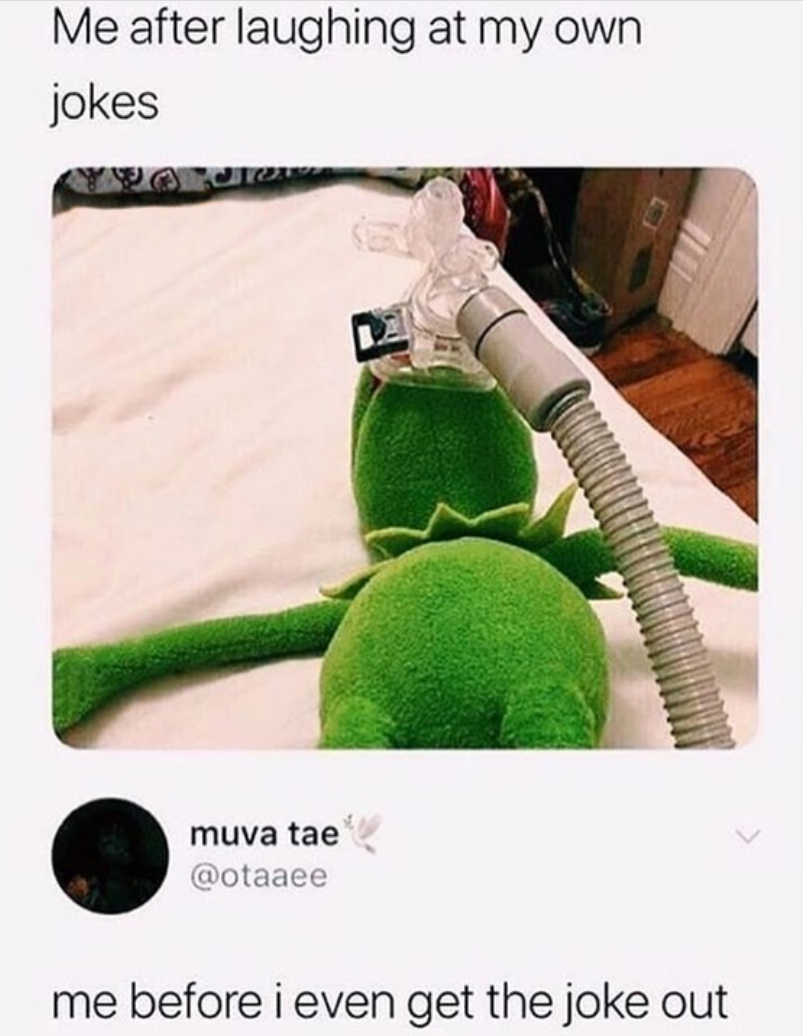 When it comes to jokes, they're often the funniest to the person telling them. In the case of Dad jokes, Dad's the one laughing the most at his jokes. "My dad makes a lot of satirical jokes, so not exactly Dad jokes, but he's my dad so I guess it's a Dad joke," said Concordia Chicago freshman Isaac Conrad. Even though the expression goes "kids say the darndest things" maybe it's really Dads who say the darndest things.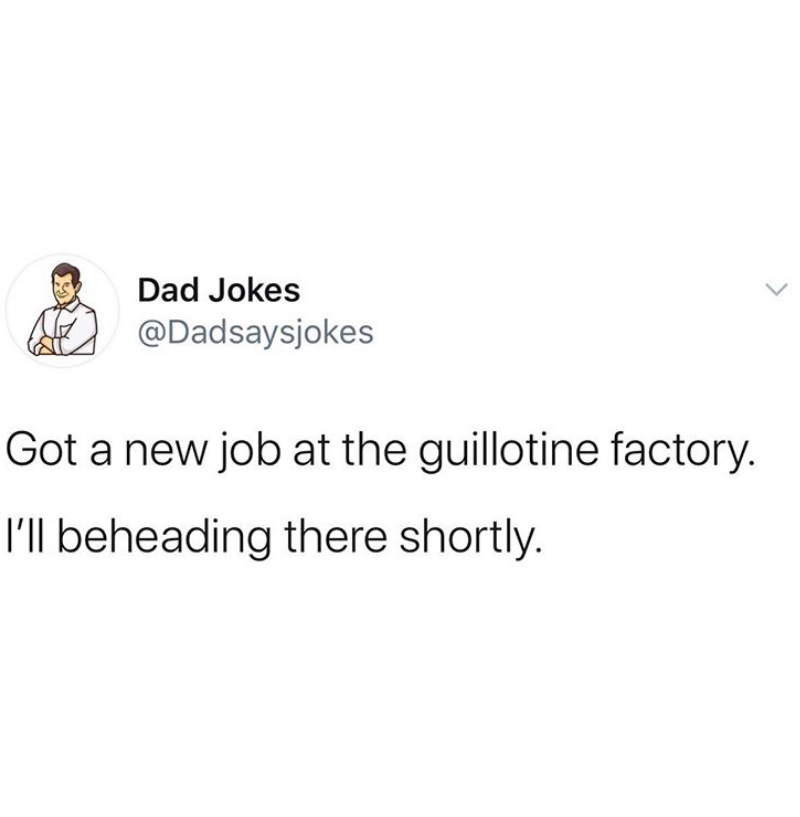 Puns get lumped into the joke group and this one is no exception.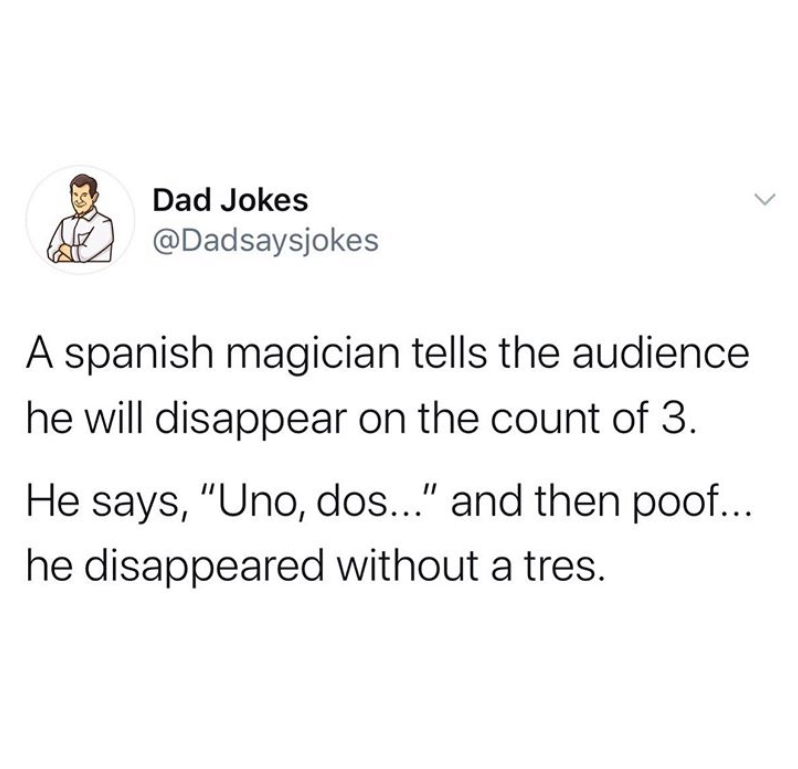 Need I say more?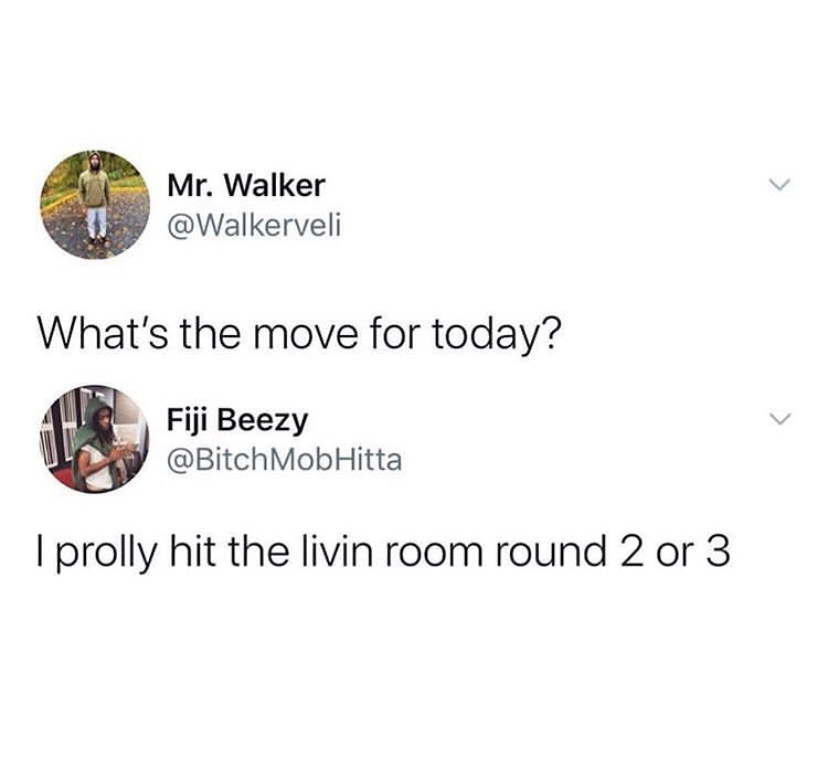 As we've all been stuck inside since the great pandemic; traveling the world's been put on hold. Plans to go to the lake or the beach won't happen and so traveling between rooms in the house are the next best thing. One minute you're watching TV together and then the next "he's vanished without a tres."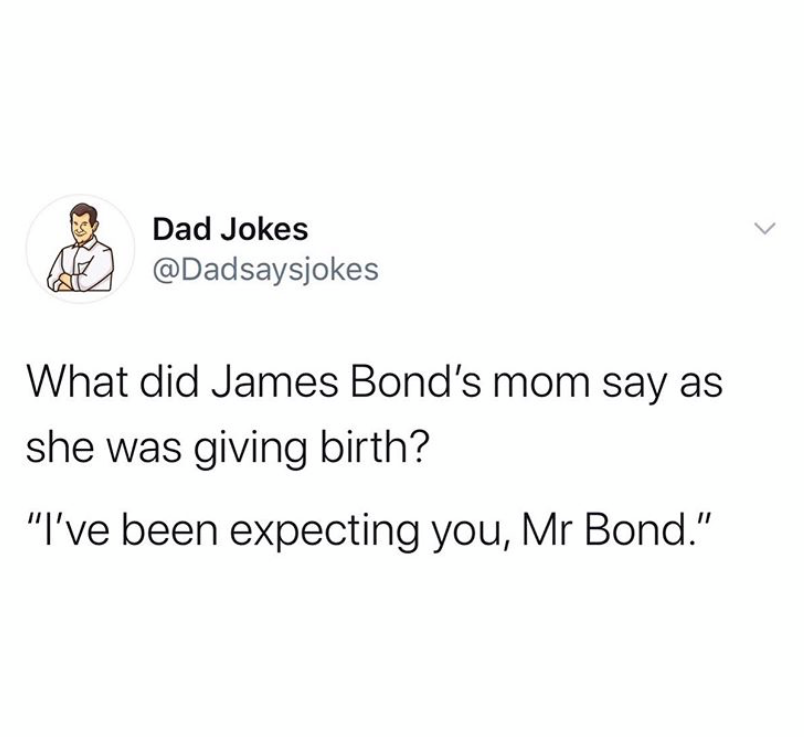 Besides moving from room to room, movie bingeing's consumed most of Dad's time. Making movie references and quotes now become a part of Dad's daily routine. "When I'd get sick he would stay home with me and watch movies with me all day, it always made me feel better," said Missouri S&T freshman Grace Schlie. We often think of Dads as superheroes–big and strong–but there's a soft side to dads that comes out when his kids don't feel well.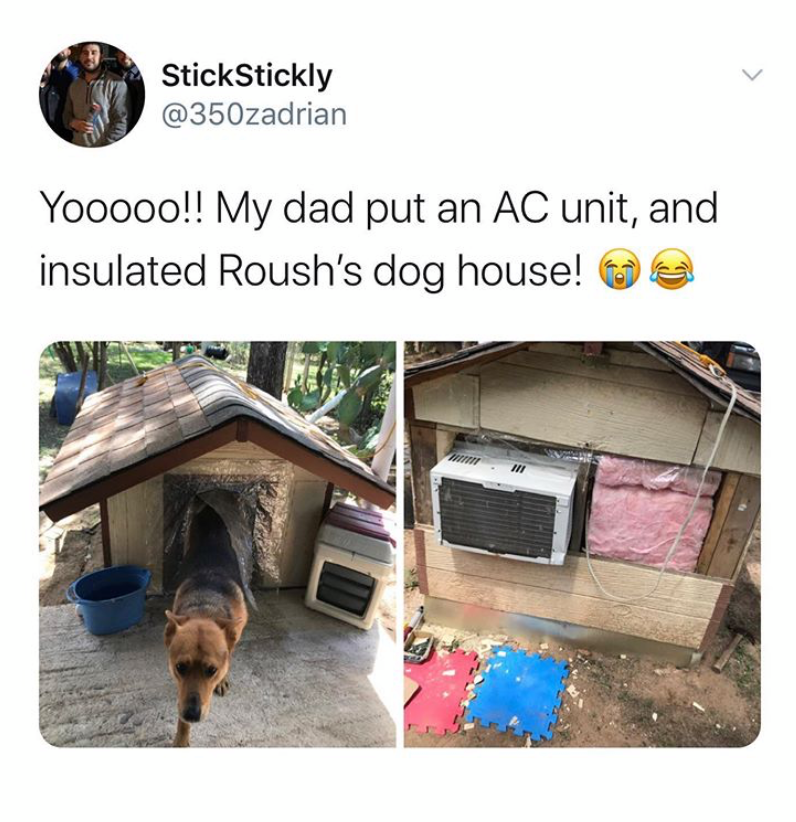 Everyone in the house wanted a four-legged friend. Well, everyone except Dad. Another mouth to feed, pet hair everywhere and don't even get him started about the daily walks. Yet, once the ice-cold heart melts Dad's the biggest pet lover. He may look like a big tough guy on the outside, but on the inside, he loves everyone in his family.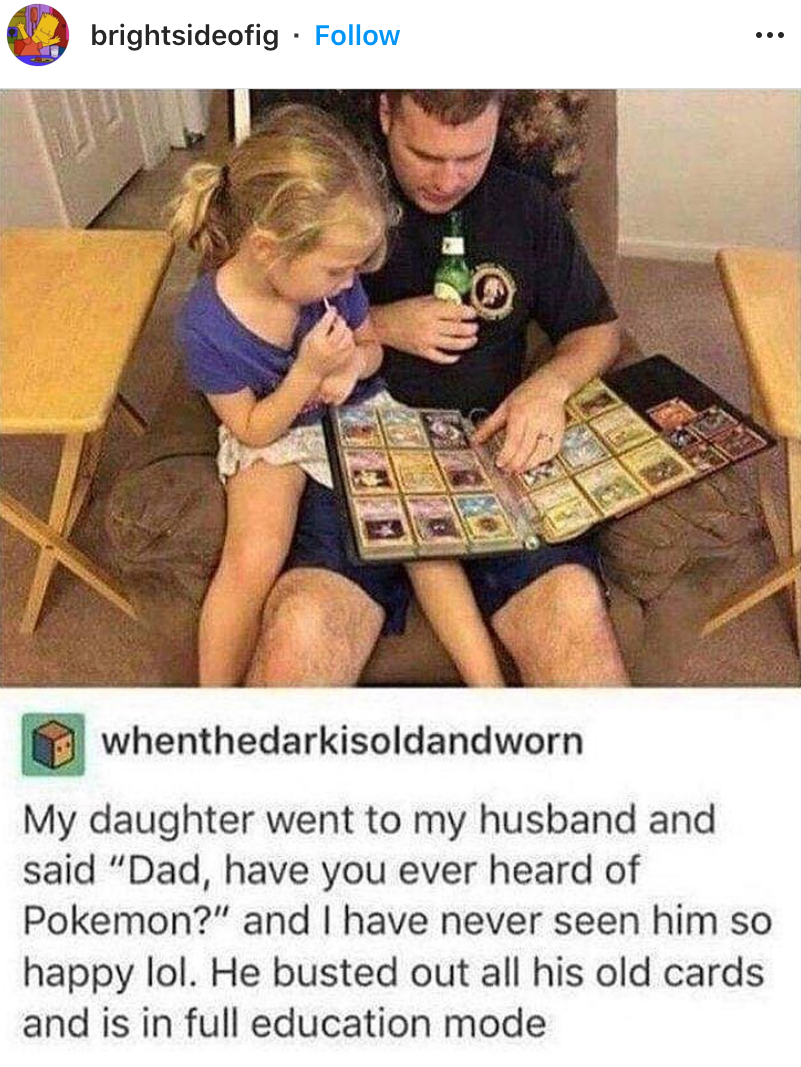 From camping to grilling, there's so much that makes Dad's heart skip a beat. The day we come up and ask him about his interests sends his heart over the moon. "I played catch with him on the field of dreams," said Concordia University Wisconsin freshman Josh Barclay. Special experiences or even just one special moment creates a bond between you and your dad.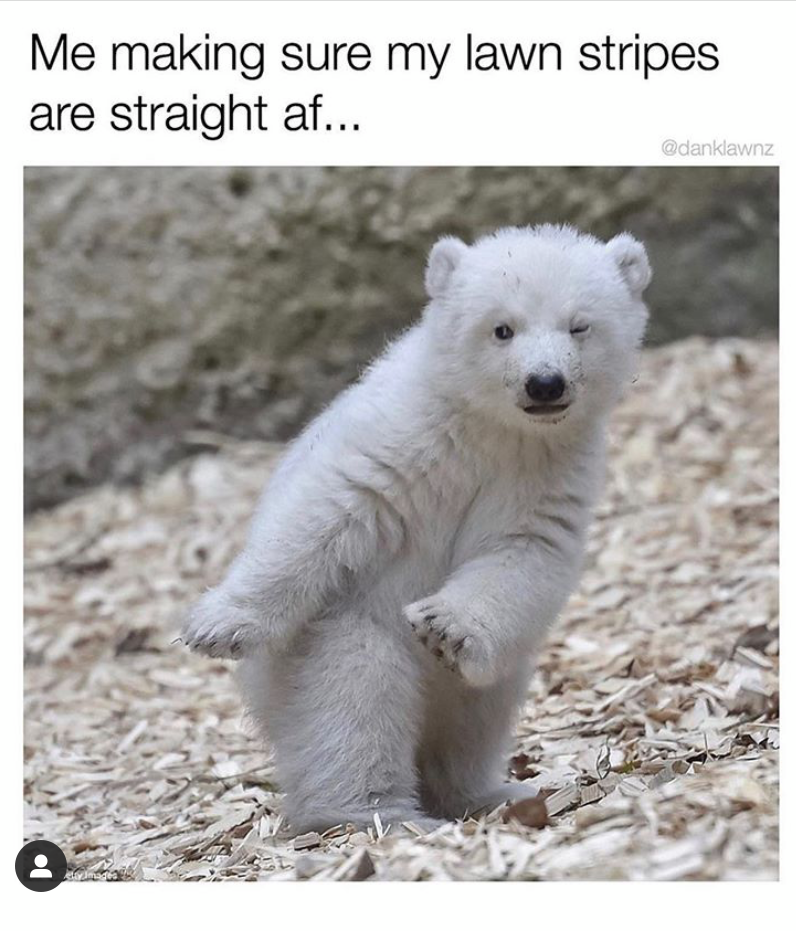 When the lawnmower turns on and with those classic new balance shoes on his feet Dad's ready for his favorite past time. Dad spends his Saturdays focusing on having the best lawn on the block. Grass mowed, edges trimmed and lawn fertilized; Dad sits on his favorite lawn chair and admires his work.
https://www.facebook.com/thedadonline/photos/a.2927067934000406/4282433795130473/
Working in the garage with his cars or whatever project is in motion there's that classic album that's been a part of Dad's life since he was our age. "When I first learned how to drive, he would let me listen to whatever K-Pop band I was listening to at the time. It was nice," said Maryville University freshman Alyssa Thomas. Music often brings people together from generation to generation (even if the same album plays every weekend).
https://www.facebook.com/thedadonline/photos/a.2927067934000406/4293707400669779
Much like when Dad fell in love with the family pet, the love for a grandchild runs even deeper. That big, strong–sometimes intimidating–appearance melts away and the fun-loving, papa bear comes out.
https://www.facebook.com/thedadonline/photos/a.2927067934000406/4293165497390636/
And the little known 11th commandment's written as so, if Dad is set out to get food, there will be a tax taken on any and all meals picked up. On the days he set out for Chick-fil-a, he came home with 50% less of those incredible fries. But it's a small price to pay when you've got the greatest fries in the world and haven't left the couch.
https://www.facebook.com/thedadonline/photos/a.2927067934000406/4292394917467694/
Right before heading out on the annual family summer vacation, Dad does one last look around the majestic steed. As soon as the inspection's over, these words often pass Dad's very lips. The trip can officially begin and once it's time to return back to normal life, Dad checks the family van once again.
https://www.facebook.com/thedadonline/photos/a.1881707935203083/4258552820851904/
A superhero's admirers often make gifts or statues in admiration of the hero. In the case of fatherhood, surprise gifts are just one way kids show the love to the best superhero around. Secret notes, handmade crafts or a special snack top the list of things Dads love to receive. While it may not be a sneaky surprise like in this meme, it's the thought that truly counts.
https://www.facebook.com/thedadonline/photos/a.2927067934000406/4278705552169964/
The day a guy cracks open a cold one with the boys begins a lifelong tradition. However, once able to put back a 6 pack and feel fine, Dad's feeling it with just two in his system. Those Dad jokes begin to come out and you can't help but laugh along.
https://www.facebook.com/thedadonline/photos/a.1881707935203083/4273799925993860/
The age-old saying goes, "Mom always has one more kid than she gave birth too." Dad's may be big, strong and mature, but once those nerf guns come out, it's all over.
https://www.facebook.com/thedadonline/photos/a.1881707935203083/4228039007236619/
Like father, like son.
https://www.facebook.com/thedadonline/photos/a.1881707935203083/4258592117514641/
As much as we give Dad crap for the old grassy shoes, bad jokes and frequent naps, he truly is a real-life superhero. His powers look different than Superman's, but he's got even cooler abilities. Between the endless laughter and support, no one loves like Dad. Happy Father's Day!