There's much more to the twin cities of Urbana and Champaign than the main campus of the University of Illinois. Heads up as we take you on a day-long trip featuring agricultural marvels, music icons, historic sites and plenty of urban legends to explore for yourself. Warning: there's no sleep for you this time.
Check out 24 things to do in Urbana-Champaign, Illinois in 24 hours.
6 a.m. Stanley Grove Park
The park is the first thing you'll come across if you choose to start the trip at the Easternmost spot on the U of I campus. Bring your nerf guns or paintball markers because the exceptionally tall pines here make for great cover. Still, if you don't want to give the groundskeepers a bad day there's no stopping you from having a barbecue or picnic. Stanley Grove is also one of those places that are relatively untouched because students and local folks tend to flock to the University Quad for their weekend leisure.
7 a.m. The Morrow Plots
The Morrow Plots is America's oldest experimental crop field, established in 1876 to study such harmless things as crop rotation, soil nutrient depletion and the effects of fertilizers. But the plots may just have a darker story to tell. "It's said that they'll do anything to stop you if you dare take a single step onto the actual field," said Noah Nelson, a junior at the University of Illinois. "There's probably a missile silo buried underneath the corn." Well, that explains why the gate is all chained up. At least it's still worth seeing from the outside because it's a National Historic Landmark.
8 a.m. Slam a Purdue hat on the Alma Mater statue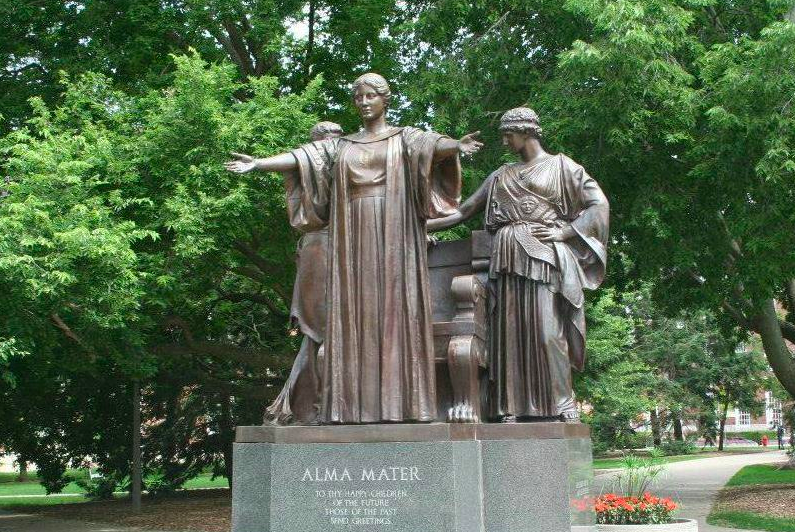 For anyone who's not a Fighting Illini, walking around in the gear of rival schools is enough to earn you more than one angry stare. The backlash is especially strong against anything boilermaker. Indeed, Purdue University in neighboring Indiana has been one of the U of I's biggest rivals when it comes to collegiate football. "Back in 2018 we lost to them and I remember we were chanting 'Purdue? More like Pur-don't,'" said Noah Hanselman, a sophomore at the University of Illinois. Imagine what could happen if you slam a Purdue hat on Ms. Alma Mater? She's used to being draped over with random fashion items throughout the year after all.
9 a.m. Breakfast at Caffe Bene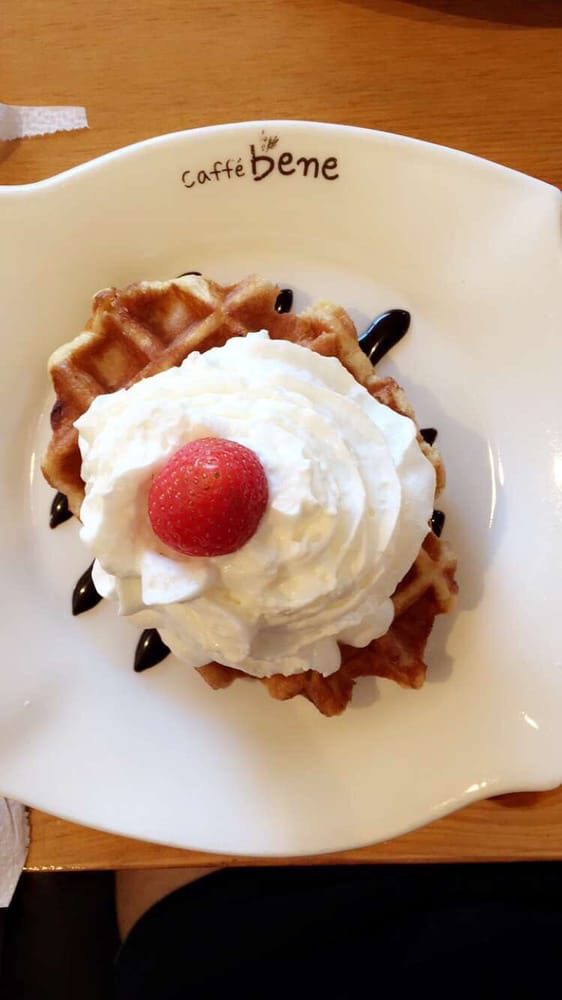 If you're looking to mingle with geniuses, Caffe Bene in Urbana is your place. "It's got air condition[ing], all sorts of smoothies and guys coming out of the computer lab use it as a studying hall," said Jamie Linton, a junior at the University of Illinois. "And they're more than happy to start a conversation about what's inside their laptops." Truly a hub for intellectuals to mingle and perhaps a means for the university to sell to visitors its already well-known computer science and engineering programs.
10 a.m. The Sousa Archives and Center for American Music
If you love your college marching band–the fanfare, bold colors and militaristic pomp–here's a shrine to the guy who made it all possible. The Sousa Archives is a museum about the life's work of John Philip Sousa who wrote some of the nation's most iconic marches, such as Semper Fidelis (used as a sort of theme song by the Marine Corps). There were also shrines for minor deities like Albert Harding, the University of Illinois' very first band conductor. Painstakingly preserved were sheet music, original recordings and an assortment of odd-looking brass instruments with equally odd names like the "Flügelhorn" or the gramophone-shaped "Sousa Tuba." Young kids are gonna love these vintage mysteries.
11 a.m. The third floor of Lincoln Hall
The University of Illinois' Lincoln Hall owns its fair share of myths. For instance, locals believe that rubbing Old Abe's nose would bring them good fortune. They also say the third floor might be cursed or haunted. "It's got a few offices, lots of desks and chairs so it's obviously made for studying," said Tyler Panlilio, a senior at the University of Illinois. "But somehow no one goes up there." Whatever's keeping folks away from the third floor is probably making the lights there go on and off at random times during the night as well.
12 p.m. Lunch at St. John's
The Catholic Church has been feeding the hungry for thousands of years. Here in Champaign, St. John's Catholic Newman Center carries on this noble duty as it feeds hungry college students–or just about anyone–all-you-can-eat fried chicken every day for the price of $10. What's more? "Half of the time there's no one there to make sure you swipe [your debit card]," said Ethan Prado, a sophomore at the University of Illinois. Maybe they're a charity but please don't take advantage of their kindness.
1 p.m. Hear the Bells of Altgeld Chime
These bells tucked away inside the university's math building are more sound than sight. Despite its serious-sounding moniker, the Altgeld Chimes are somewhat known for playing rather quirky tunes. "It did the Game of Thrones theme song once," said Ellen Barczak, a junior at the University of Illinois. "The chime ringers also accepted song requests a while back." The chimes go off at 1:00 p.m. every day so pay attention because you might just hear your favorite pop song.
2 p.m. McFarland Carillon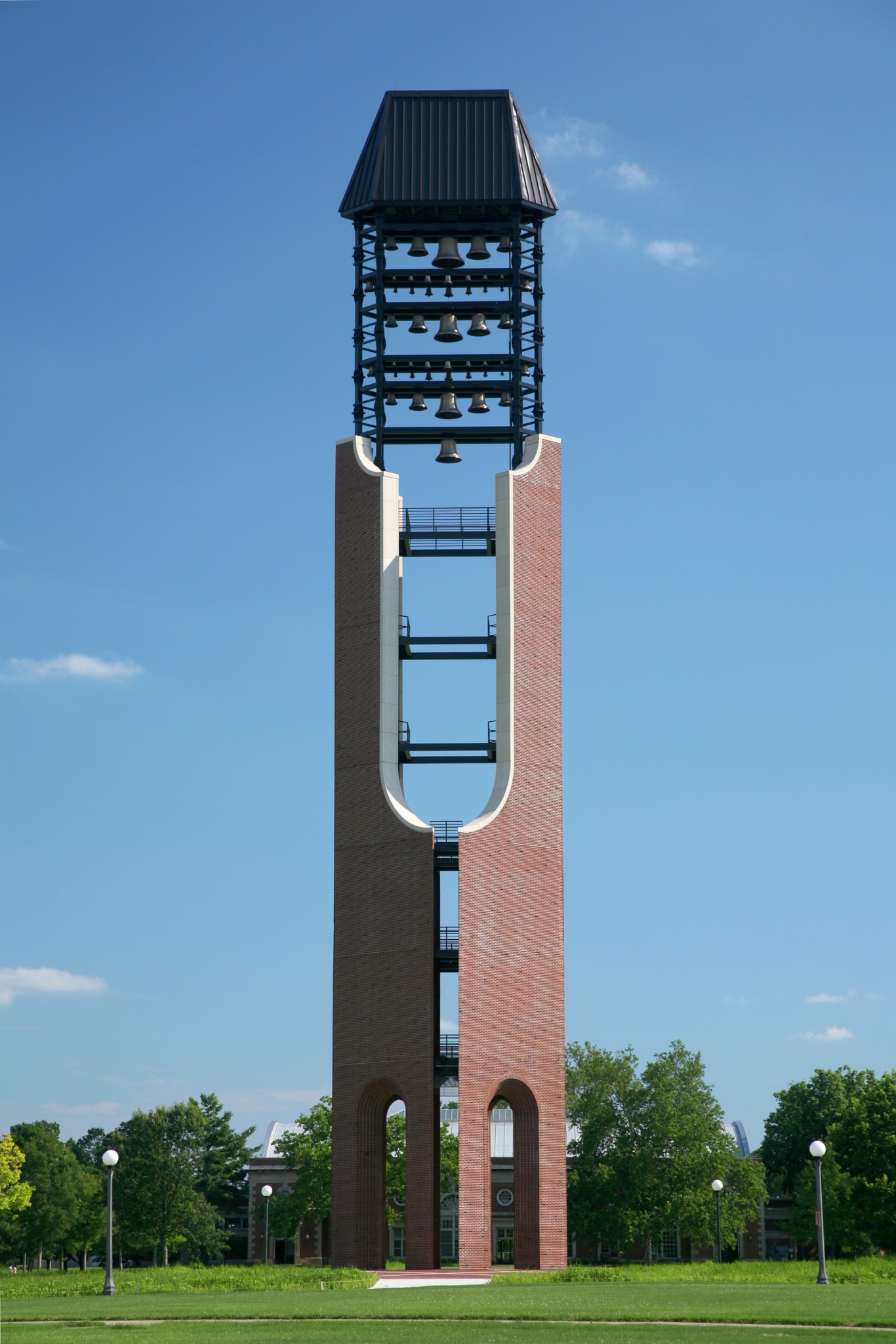 In 2009, the Altgeld Chimes–"Altgeld" means "old money" in German–got itself a fancy new rival down in the South Quad–the McFarland Carillon. The original plan was to install more bells for Altgeld so it could play tunes that span multiple octaves. It turned out that the math building couldn't hold the additional eight tons of brass so the university ended up building a whole new bell tower instead. Take a stroll down the South Quad and enjoy the School of Music's latest creation.
3 p.m. Spurlock Museum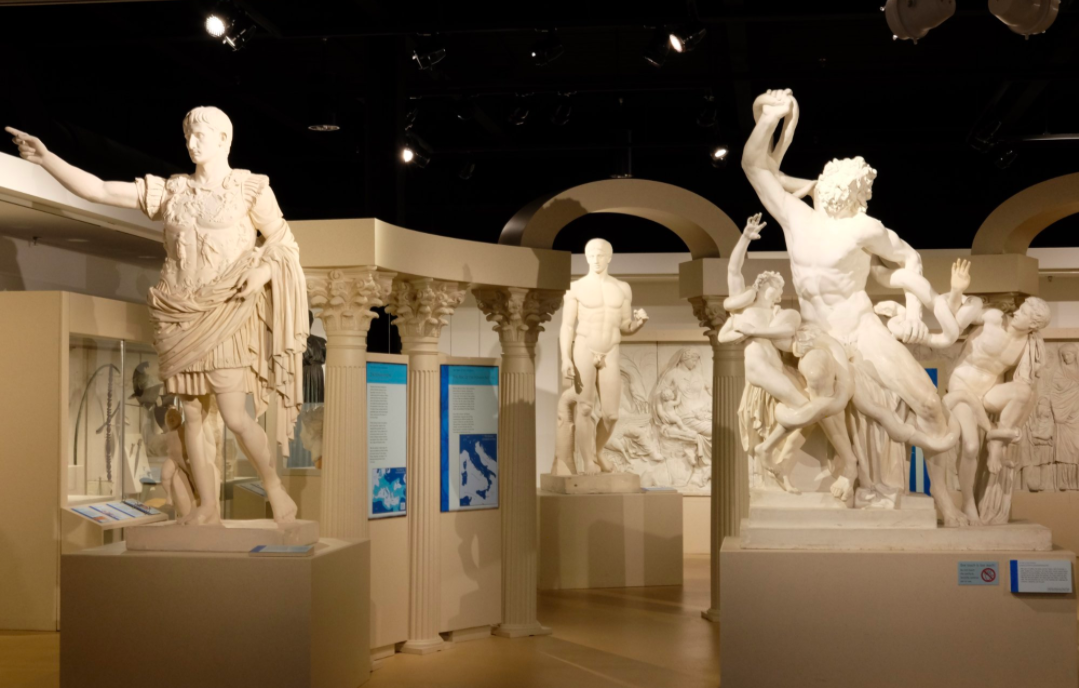 The Clarice V. Spurlock Museum of World Cultures lives up to its impressive name. It was first established in 1911 with only two Europe-themed exhibits–really just a display of knight armor–each no larger than a two-bedroom apartment. Yet, the museum has since expanded to embrace a much bolder mission: to preserve the heritage of all of humanity. Nine permanent exhibits representing major cultures from Mesoamerica to China now sit within a sleek new building. You don't have to go to the Field Museum in Chicago to witness the wonders of our ancient world all for free.
4 p.m. Krannert Art Center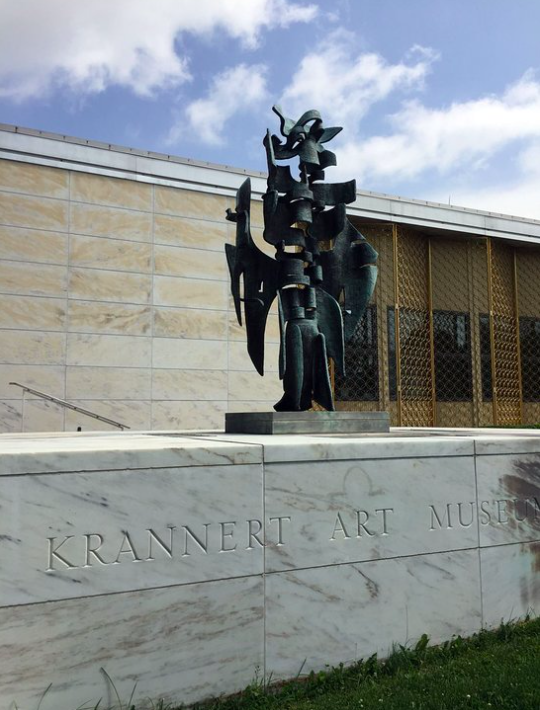 Despite its lackluster appearance, the Krannert Art Center boasts a permanent collection of over 10,000 works of art from every continent dating from the fourth millennium BCE to the present. It also serves as a sort of boot camp where they train new U of I students to think critically about beauty. "During orientation they made us draw sketches of the African idols and describe to each other in the group what we saw that day," said Edward Tang, a junior at the University of Illinois. Learn from the freshmen, grab a pencil and put away your camera when you visit Krannert because it helps you remember. The museum opens from 9 a.m. to 5 p.m. Monday through Friday free of charge.
5 p.m. Idea Garden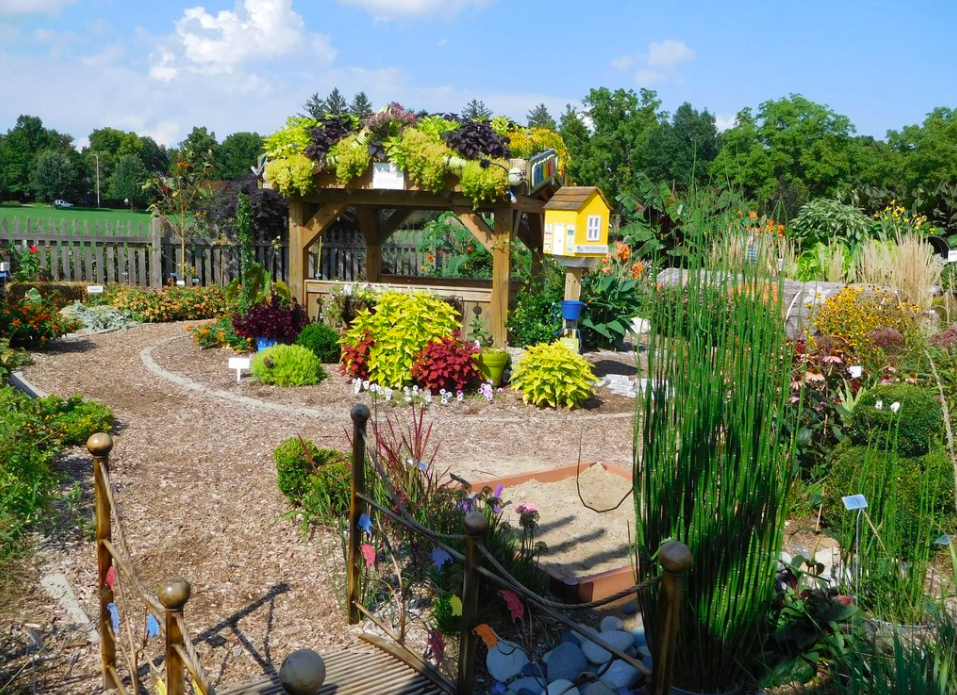 As its name suggests, the Idea Garden seeks to plant the gardener's most brilliant ideas in soil. Volunteers from the university work painstakingly for more than 2,500 hours each year to this end, chiseling out a splendid oasis of flowers. Talk about perfection! Despite lockdowns related to COVID-19, the Idea Garden hasn't been fully abandoned. The Idea Garden website states that Mother Nature is temporarily managing the garden.
6 p.m. Japan House
Right down the road is a tiny piece of Japan dug into the cornfields of Central Illinois. "Everything from the once-every-week Chado ceremonies [when] they put tea in everyone's bowl using a bamboo stick with a cup at the end to the sand patterns they raked in the gardens, the people there make everything super authentic," said Zachary Kowalski, a junior at the University of Illinois. "Even the plants outside look like they're from the East." The Dry and Tea Gardens outside of the Japan House are open throughout the day so get a taste of these exotic aesthetics.
7 p.m. Watch the Sun Set on E. Daniel Street
Nothing beats a perfect sunset to close a perfect day. Luckily for you, Champaign offers a unique spot to watch that exhausted ball of flames retreat beneath the horizon. It's called E. Daniel Street. The sun sets right in the middle of this street because it leads perfectly West. "Once the sun's gone it's like the twilight is coming out of the end of it as well," said Lucas Oswald, a junior at the University of Illinois. "Sit on the quad at around 7 [p.m.] facing E. Daniel Street and see the magic for yourself." As magical as it is, I wouldn't recommend driving there without some shades or else you might hit somebody also enjoying the enchanting rays.
8 p.m. Visit Parkland Community College
Why would someone want to visit tiny Parkland College at night when they couldn't even cover all those places of interest at the University of Illinois? Well, Parkland's got something its larger cousin doesn't: a planetarium. "It sure beats going to the observatory [on campus]," said Karena Tse, a sophomore at the University of Illinois. "They tell you about all the planets and constellations so no standing in line for my turn to use the telescope when doing Intro Astronomy assignments." Narrated shows are held at the Staerkel Planetarium on Friday and Saturday between 7 p.m. and 8 p.m. so bring the whole gang along.
9 p.m. Alison Krauss Way
It's not well known that the town of Champaign nurtured one of the greatest legends in country music. "At first I never knew that Union Station's Alison Krauss grew up around these parts," said Tripp R. Johnson, a Banjo Instructor at Virginia's College of William & Mary. The bluegrass fiddler who won 28 Grammys as of 2012 indeed spent her formative years in Urbana-Champaign. In her honor, the city council named the part of West Hill Street between Elm and Prairie streets "Alison Krauss Way." You can find it North of West Side Park in Champaign going one block down N. Prairie Street.
10 p.m. Visit the News Gazette office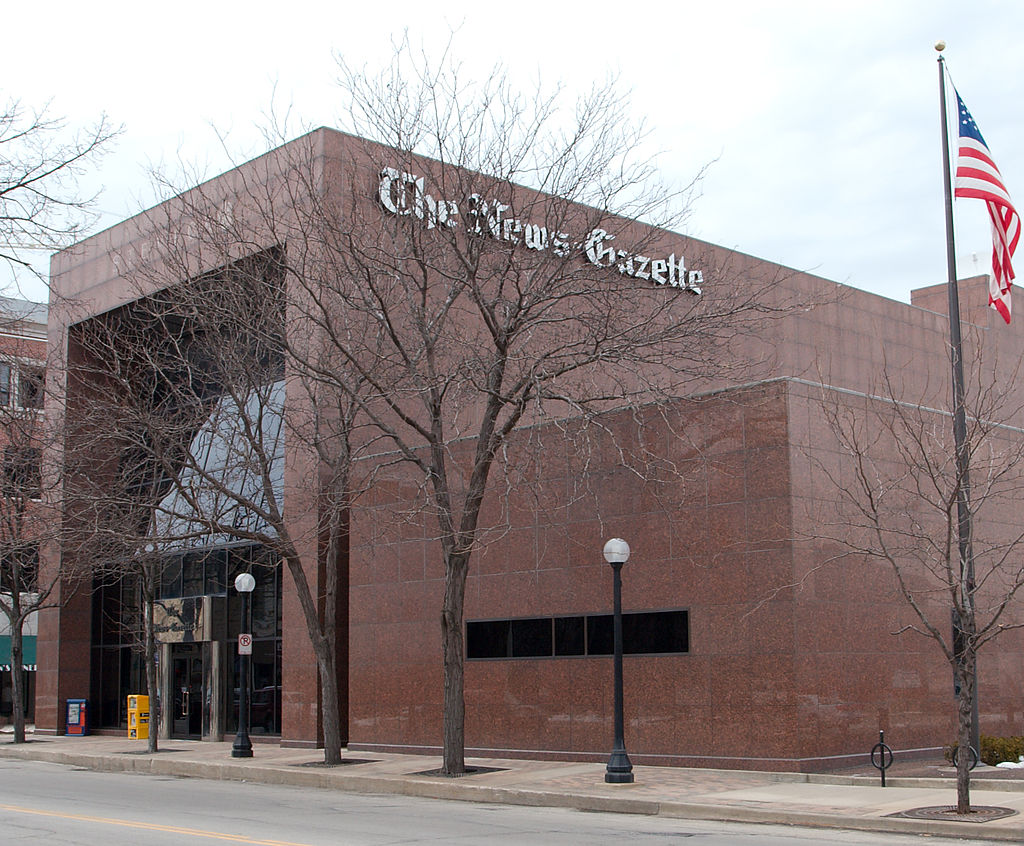 That office building on 15 E Main Street won't be opening at 10 p.m. In fact, it won't be opening forever because the hundred-year-old News Gazette filed for bankruptcy in mid-2019 after its readership had slowly vanished. Some big media company bought it up and had relocated whatever's left of it. Yet, that bold red pile of bricks bearing its name still stands, guarded by the bronze statue of a lone paperboy. Witness a monument to the sad demise of local media in Champaign County.
11 p.m. Live Music at the Illini Union
If the college is a theme park, then the Union building is its visitor center. As with all visitor centers, there's music being played in the backdrop. The first floor has a piano and anyone who knows how to play can fumble around with it. "There's this one random guy," said Jim Zellmer, a junior at the University of Illinois, "he was so smooth that when he played Scott Joplin's Maple Leaf Rag, it's like we're back in the 1800s." You'll probably come across others like him because the Union is literally a magnet for piano geniuses looking for a means to show off their amazing skills.
12 p.m. Dinner in the Union basement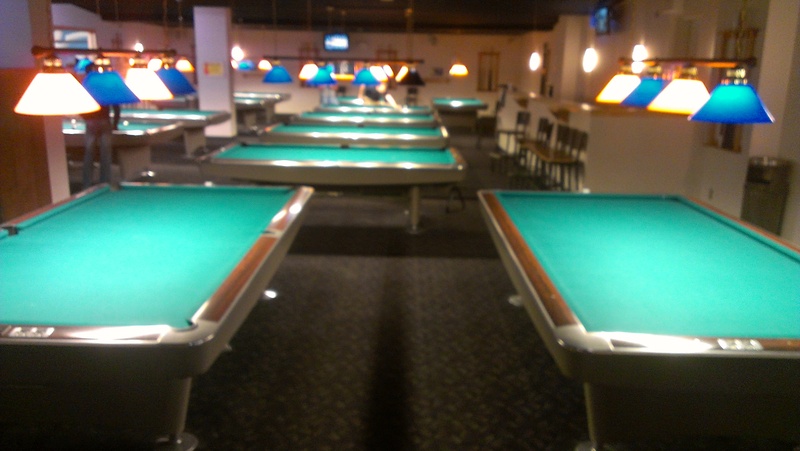 You're starving at this point. Luckily, the basement under the Illini Union has a full gallery of fast food places that stay open until midnight. But you're not just there for some Wendy's combo. You're there to enjoy the bowling alley and pool. Balls clicking and pins rolling, it's high time you get a bite of how the Morlocks at the U of I party in their underground paradise for just $7.70 per game for outside visitors.
1 a.m. Take a Walk on Green Street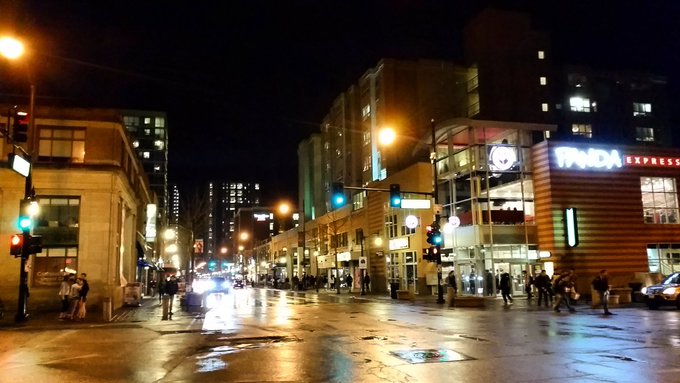 Green Street looks like your average street with plenty of shops and restaurants on both sides. But it's a different world past midnight. Lo and behold, drunken college students yelling and pushing each other as they marched down the street in a shambolic fashion. "It literally happens every night," said Mark Capapas, a sophomore at the University of Illinois. "They just love a good drink." Guess Princeton Review wasn't so far off when it described the U of I as a party school.
2 a.m. Star Gazing on the Quad
If you're tired and just want to lie down for a bit, the Quad is the nearest patch of green for you to do so. Students from the university hang out around these parts during the day but after dark it's yours for the taking. The perfect spot to gaze upon the velvet night sky sprinkled with diamonds in the distance. Do bring extra clothing because it can get chilly at this time of night.
3 a.m. The Round Barns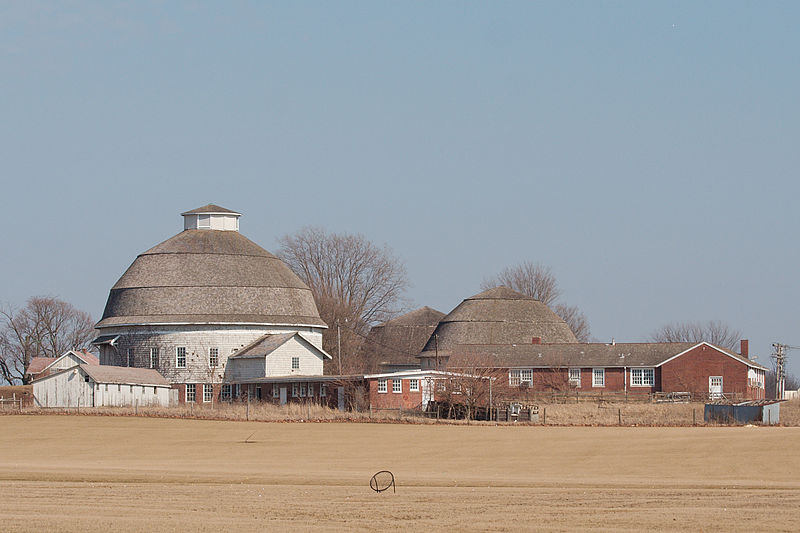 Geniuses in the 19th century thought that making barns round instead of squared was a more space-efficient way of keeping animals. It also toughened the structures against tornados and other storms native to the Midwestern prairies. Once a popular design, now only a handful of them still stand in the state of Illinois. Two of them happen to be here in Urbana-Champaign and they look just as sharp–I mean round–as they were back in 1907.
4 a.m. Get lost in the Armory
The Armory might have been an actual armory, its floors lined with artillery in ye olden days. Today it's been transformed into a boring beehive of classrooms and offices. Even though these won't be open at 4 a.m., you still get to enjoy the Armory's reputation of being able to swallow people with the maze-like corridors, lack of signs and aging elevators. "When I was a freshman, I often had trouble finding my way to Comm [class] because it's tucked in a corner and without a sign," said Jason Xia, a sophomore at the University of Illinois. "It's very confusing for me to this day." Still, they made sure to light up the way to the ROTC recruitment office. Uncle Sam wants you lost folks.
5 a.m. Watch the sunrise on the steps of the Krannert Center
Going to ballets or student concerts at the Krannert Center for the Performing Arts is not really an option at 5 a.m. Besides, it's not like they put on a show every single day. But one can still make good use out of the building itself. Going up the steps at the West entrance will take you to a platform where you can see beyond the trees. It's still dwarfed by the neighboring chemistry complex but it's tall enough so you get the sunrise all to yourself. It's been a long day. Let those mellow rays of dawn kiss your cheek before you fall asleep on the spot out of sheer exhaustion.