As we quickly move into Christmas time and bitter winter cold, our minds drift to warm sand on the beach and baking in the sun. We long for spring break and start to brainstorm where our next vacation could be. Mexico, Miami, Bahamas and Barcelona all sound more and more appealing but allow me to tell you a secret. Rated the number 1 beach in the country, Siesta Key calls itself home to the coziest village on the West coast of Florida and serves as a prime spring break location.
Take a look at the top 24 things to do in Siesta Key for your next spring break vacation and make sure you come hungry; the daiquiris are worth it!
6 A.M. Sunrise Walk On Turtle Beach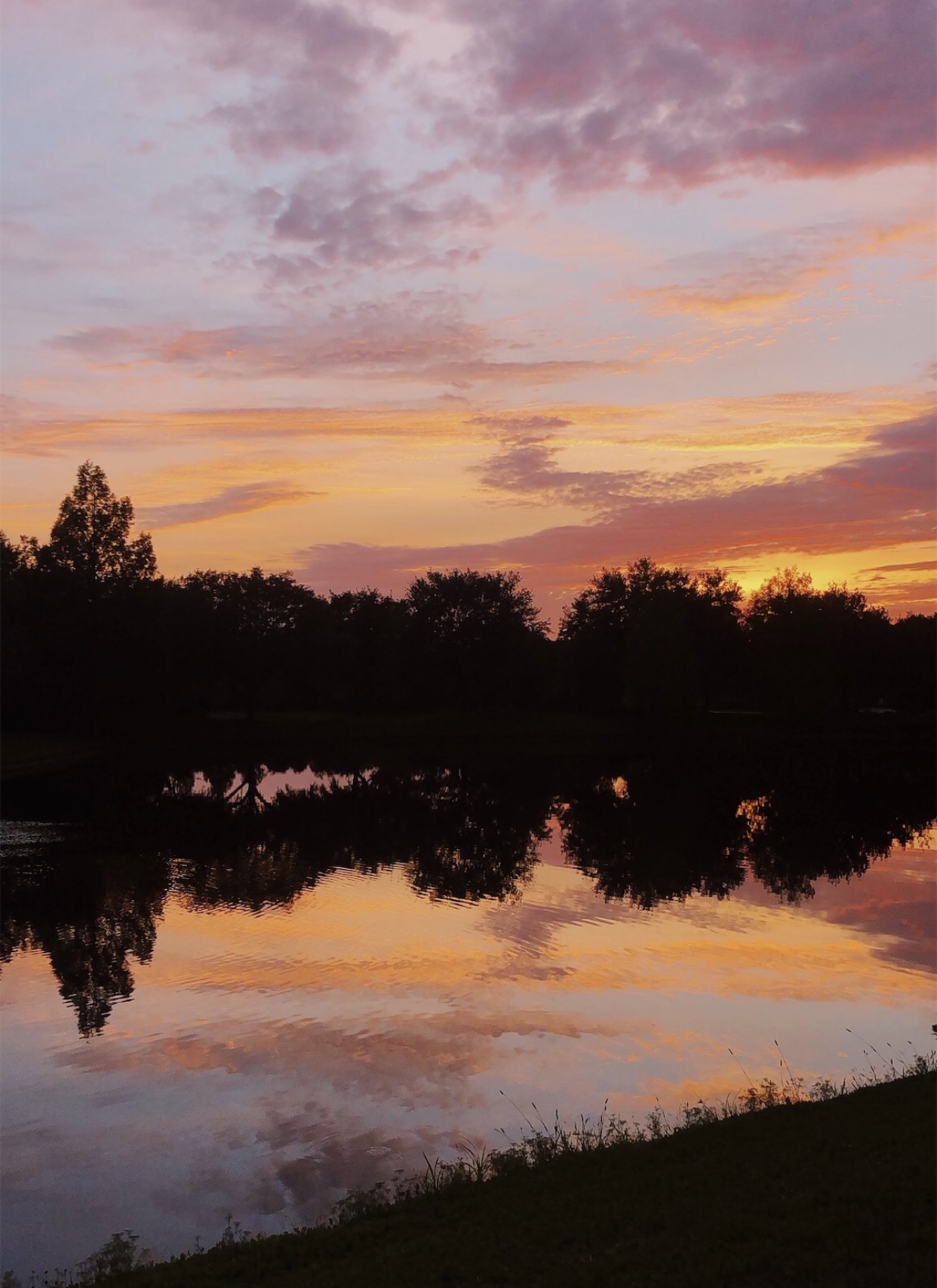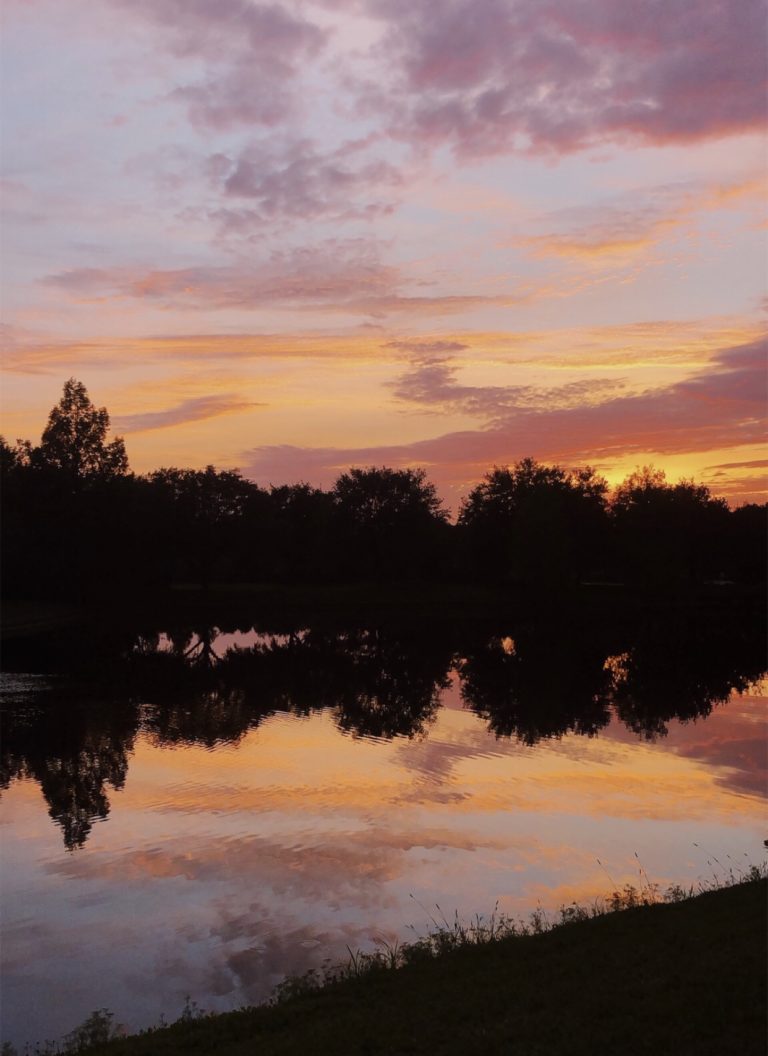 Waking up at 6 in the morning may not entail how you envisioned starting your day on spring break, but trust me, the views prove worth it. Make your way to Turtle Beach, a secluded strip of sand on Siesta Key with some of the most beautiful sunrises. Usually pretty quiet, Turtle Beach provides the perfect opportunity to walk along the beach and witness the sun come up without the bustle of people.
7 A.M. Bike to Siesta Key Village For Breakfast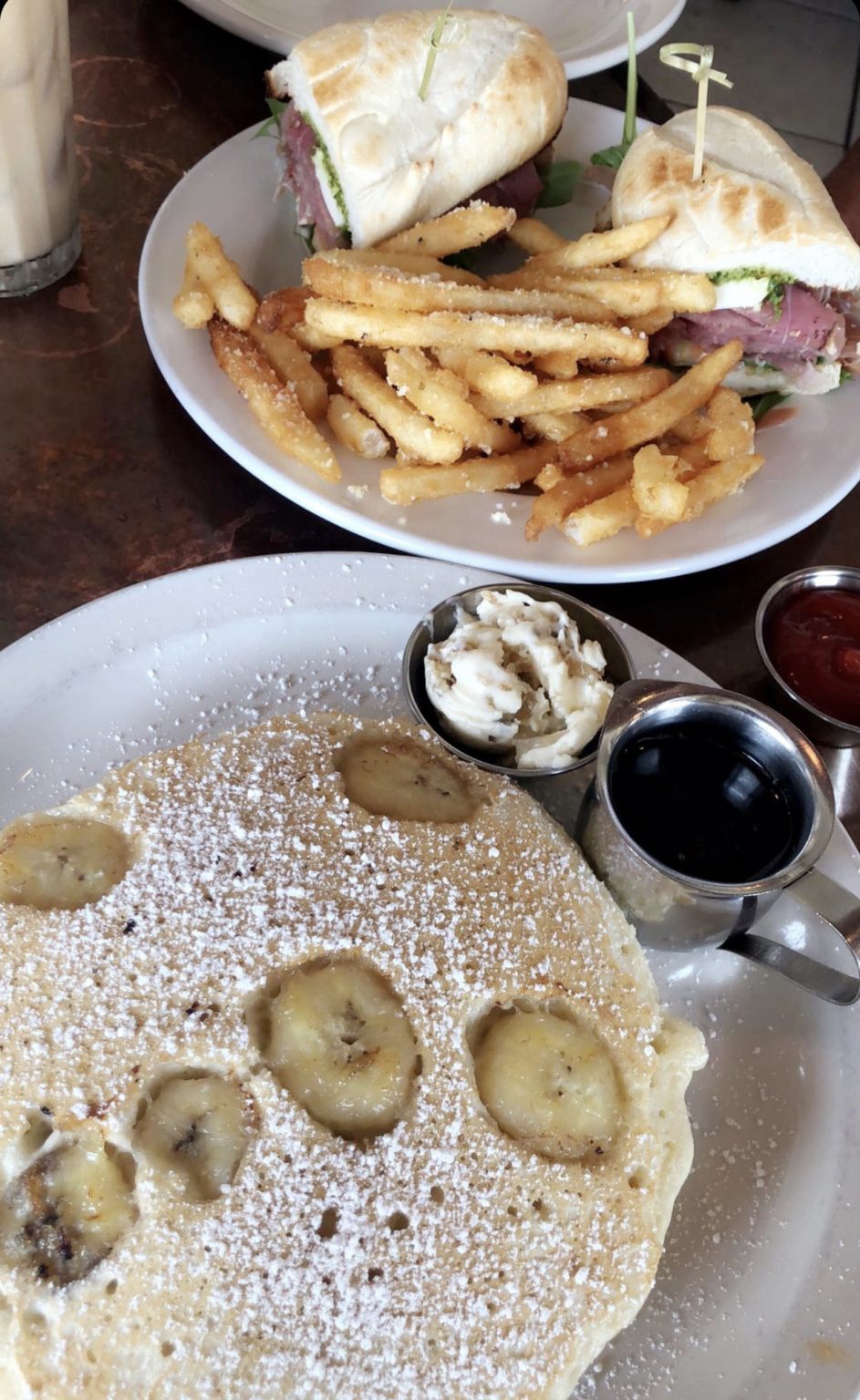 From Turtle Beach, grab a bike and make your way to the Village for breakfast. Sun Garden and LeLu serve as favorites among natives. If you need coffee to start your day, visit LeLu Coffee Lounge and indulge in their coconut mocha or order a smoothie. Both Sun Garden and LeLu provide a delicious menu of omelets, pancakes and waffles to fuel you up for your day.
8 A.M. Lido Key Tiki Bar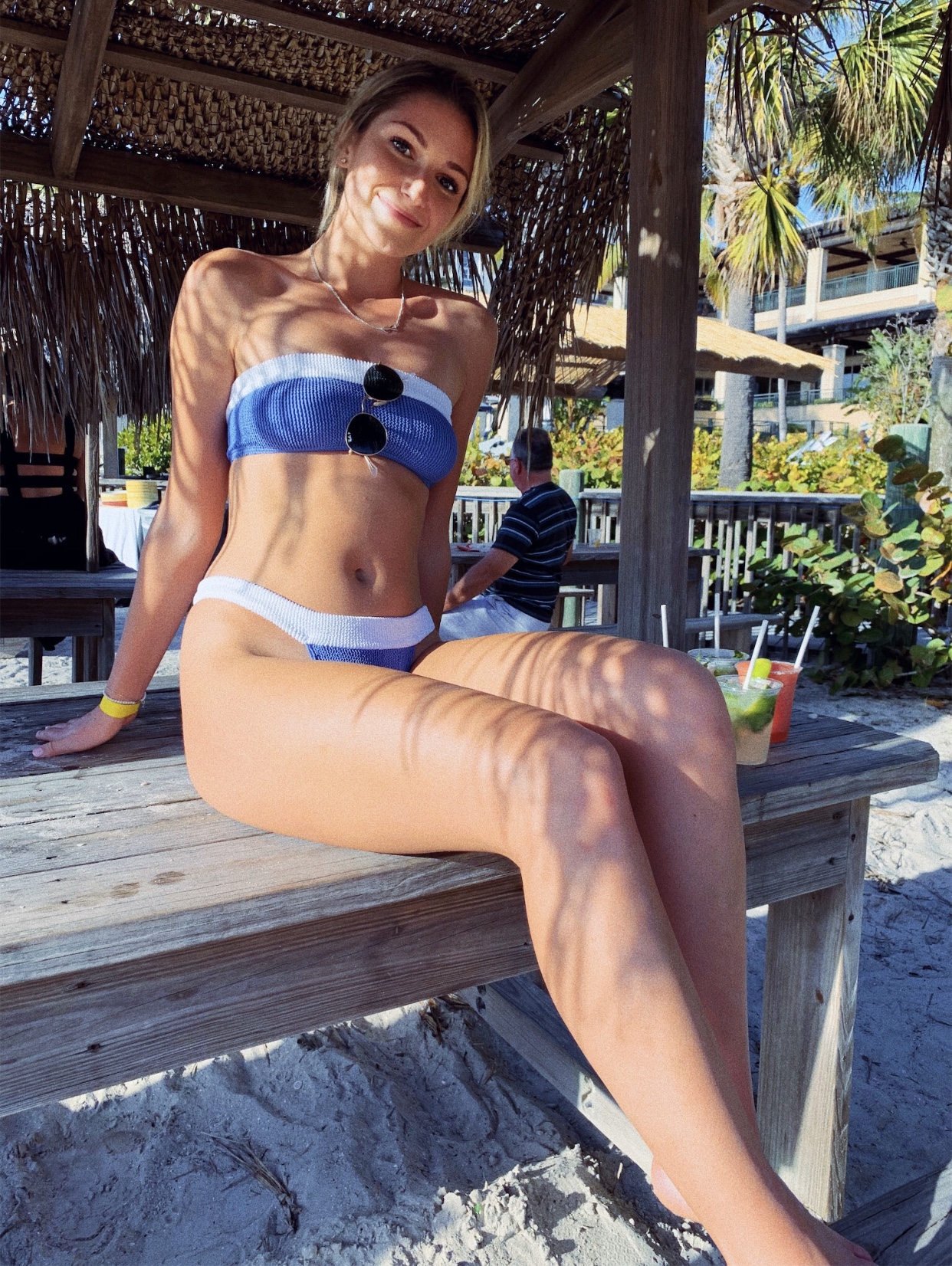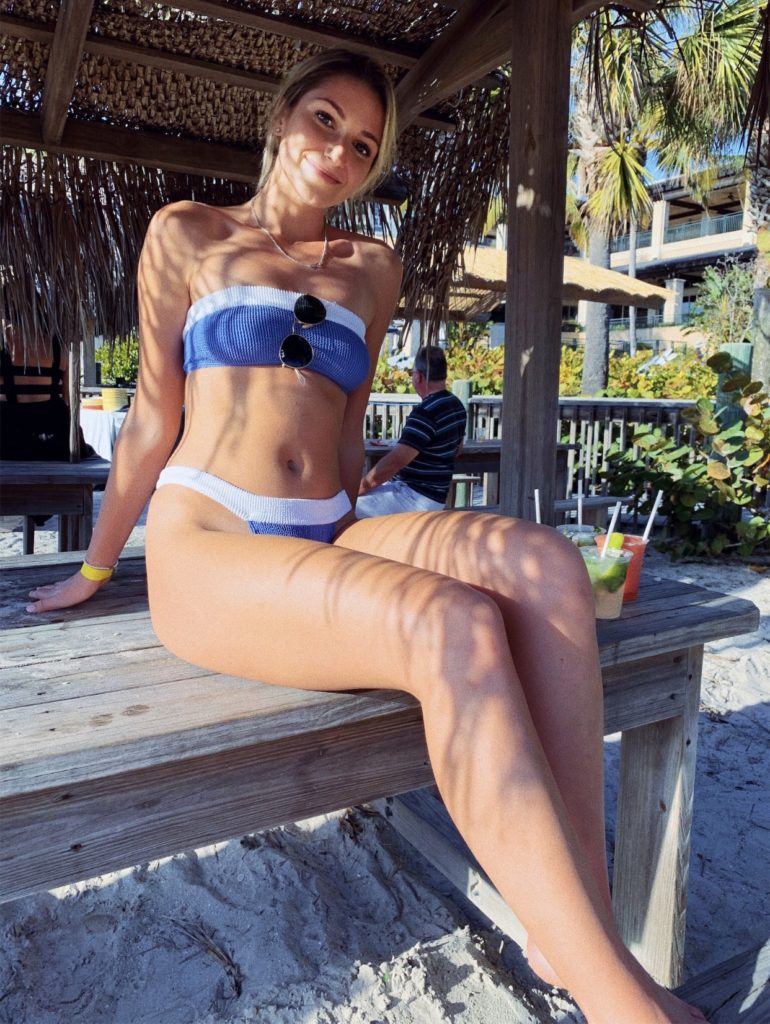 Let's start off spring break early and on the right track! The tiki bar sits adjacent to the Ritz Carlton Beach Club, both right on the beach. People play games in the water all day, only getting out of the water to grab a drink and order a meal. Music plays all day and the tiki bar tends to you like a celebrity. The tiki bar's vibe makes the day very special and I promise you, you leave with many friends made that day.
9 A.M. Time for Swimming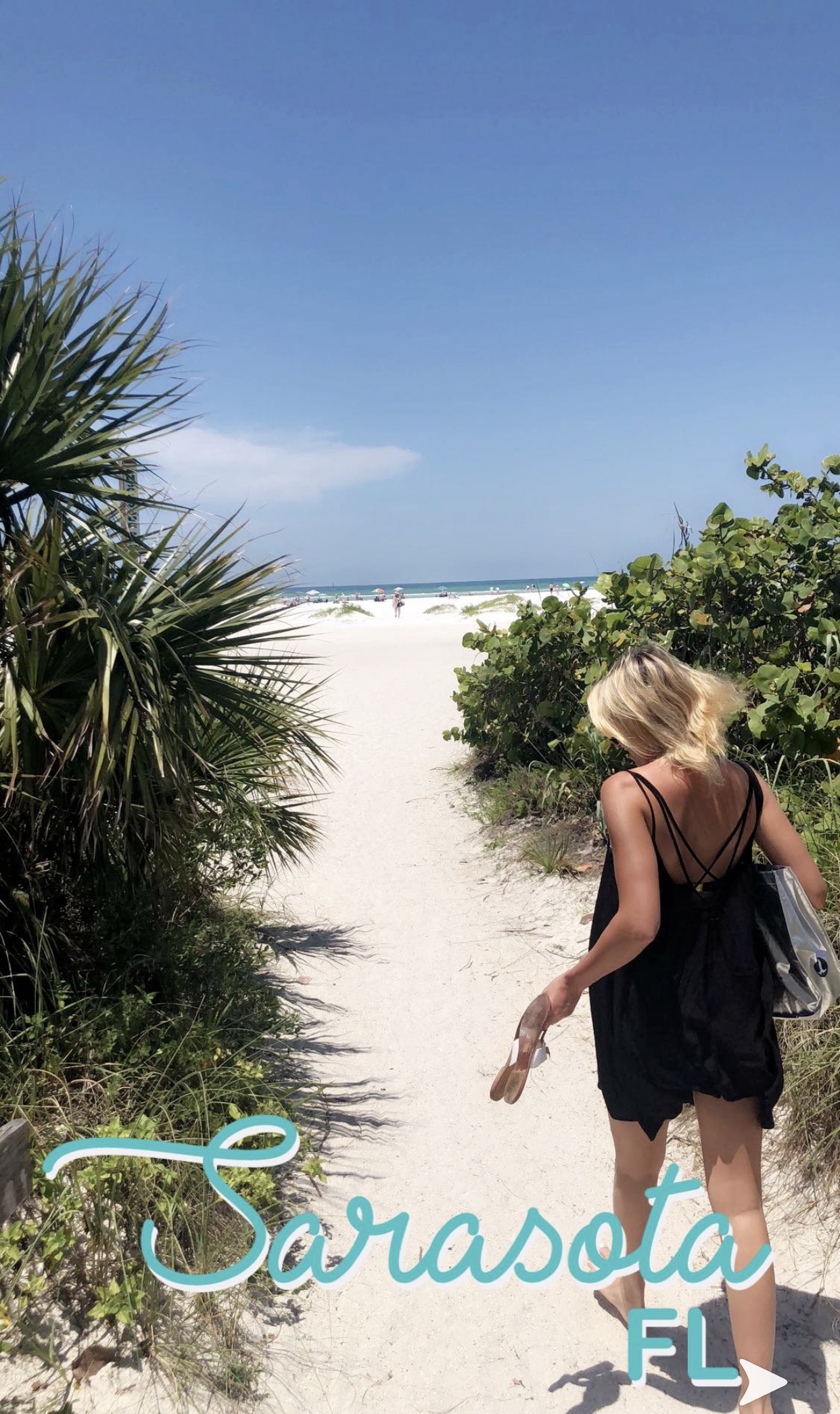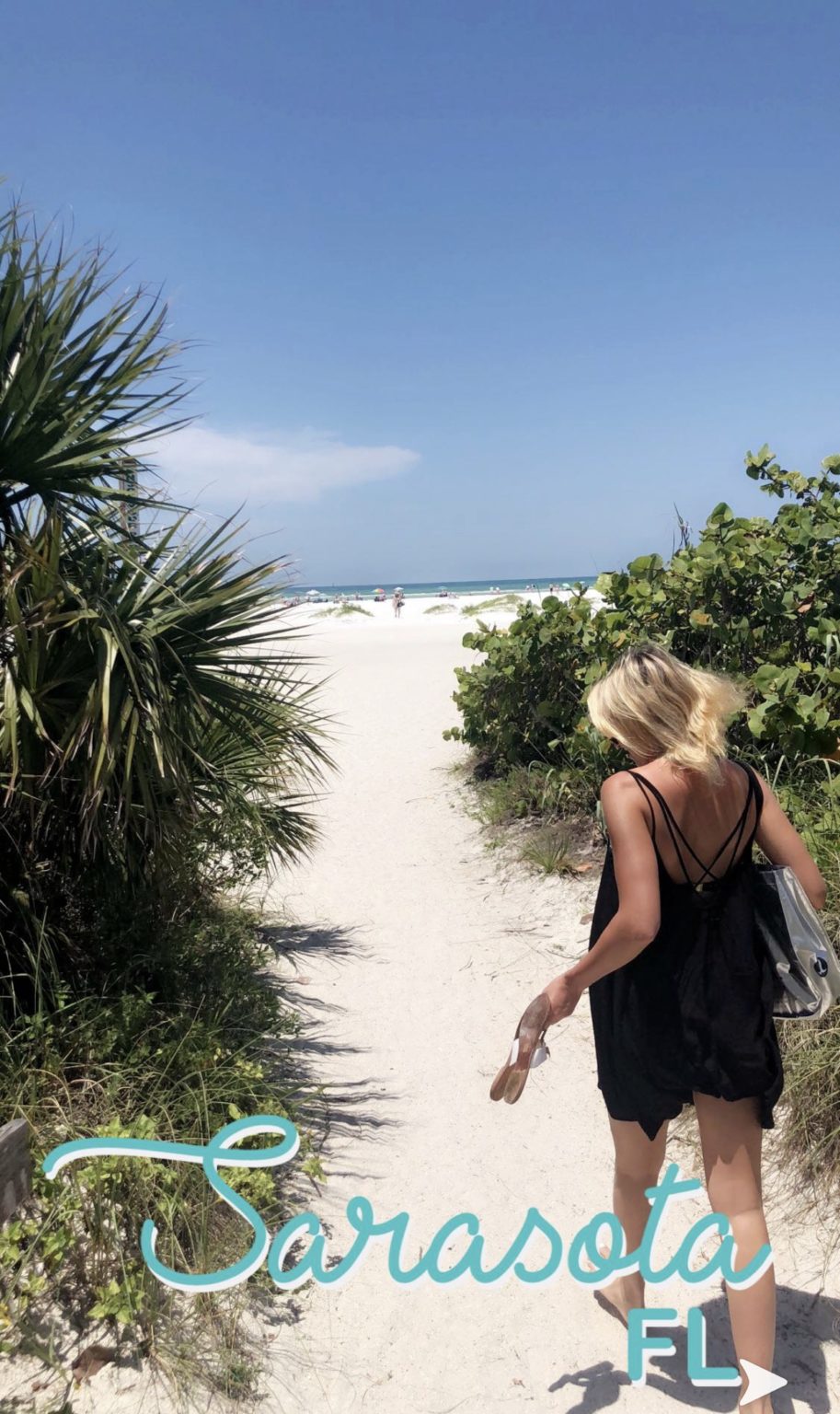 I keep telling you to visit the beach and walk along the sand — do not make a disservice to yourself and dip into the warm water. Moderately salty and always the tiniest bit chilly makes your skin feel soft, and the steaming sun warms the water to make it the perfect temperature. While on the beach, visit the tiki bar for chicken tenders, fries and frozen lemonade. Very yummy!
10 A.M. The John and Mable Ringling Museum of Art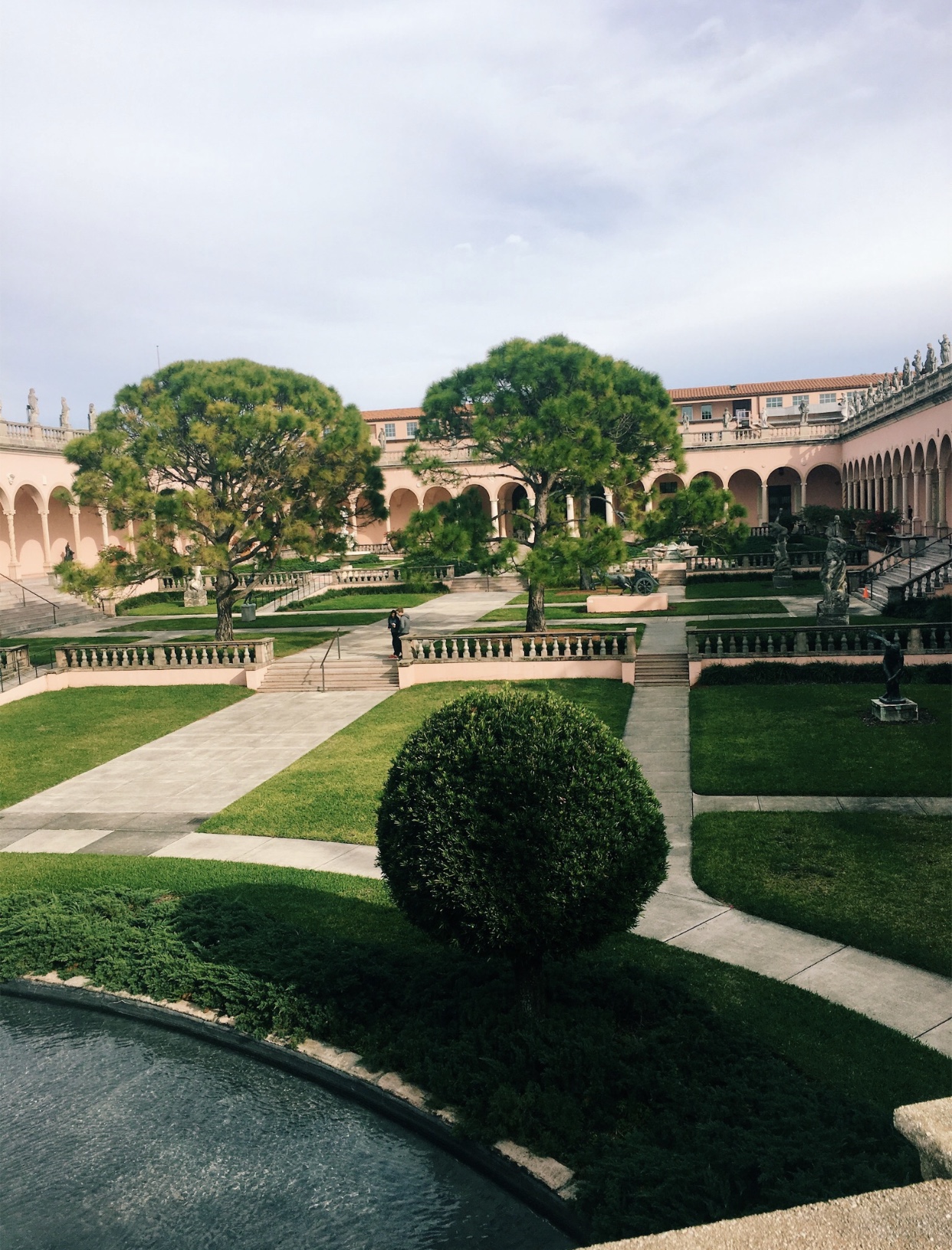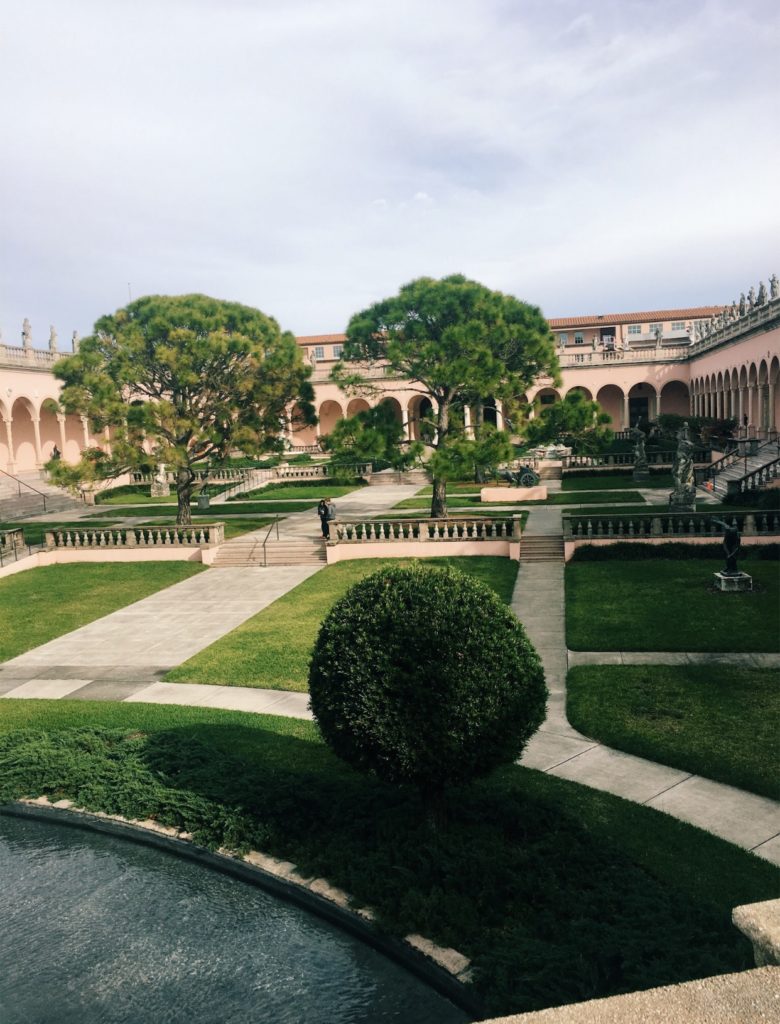 Offering galleries of European paintings, the circus museum and the beautiful gardens of the Ca' d'Zan,, one cannot leave their vacation without visiting the Ringlings' mansion. Most impressive of all: the expansive grounds of the Ca' d'Zan, which sits right on the water. If art and photography interest you, don't miss out on the breathtaking sites.
11 A.M. Siesta Key Farmers Market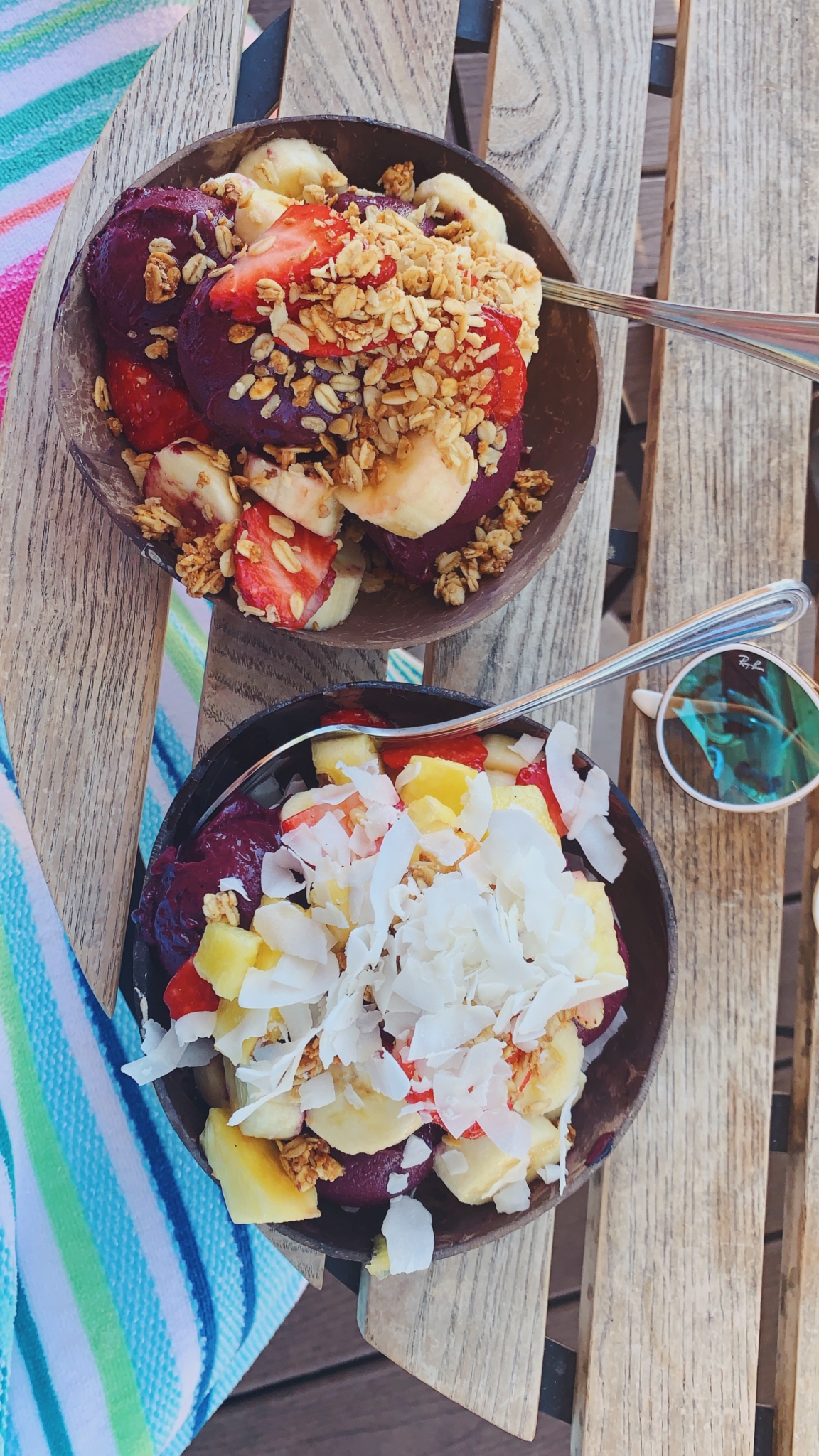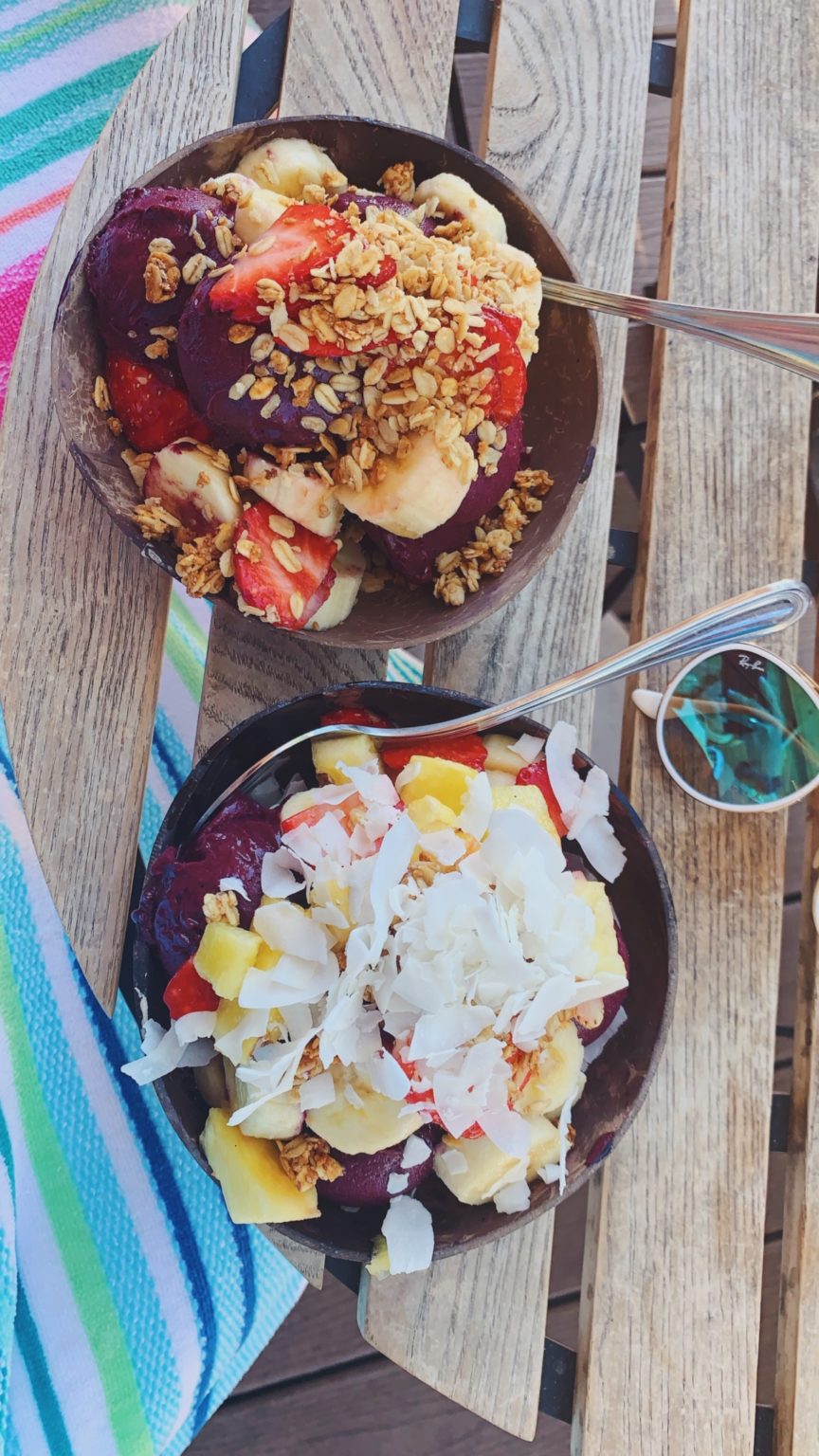 Nothing like buying the freshest produce, tasting fruit smoothies and other curations that local cooks come up with. The Farmers Market always brings in crowds of people and although smaller than most Farmers Markets, all the vendors provide tasty and unique flavors that come from local farms and restaurants. The perfect location to buy some snacks for afternoon boating!
12 P.M. St. Armands Circle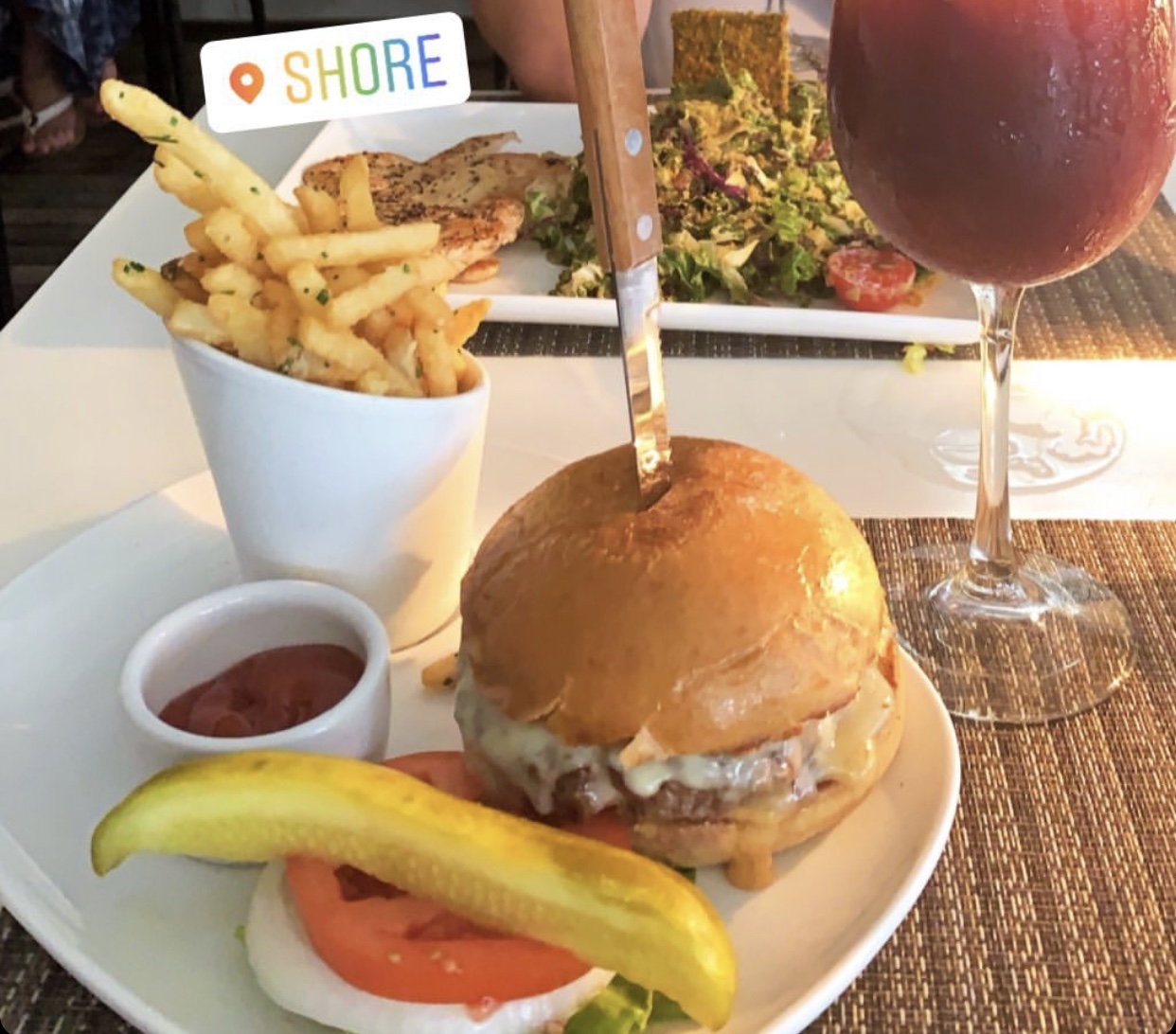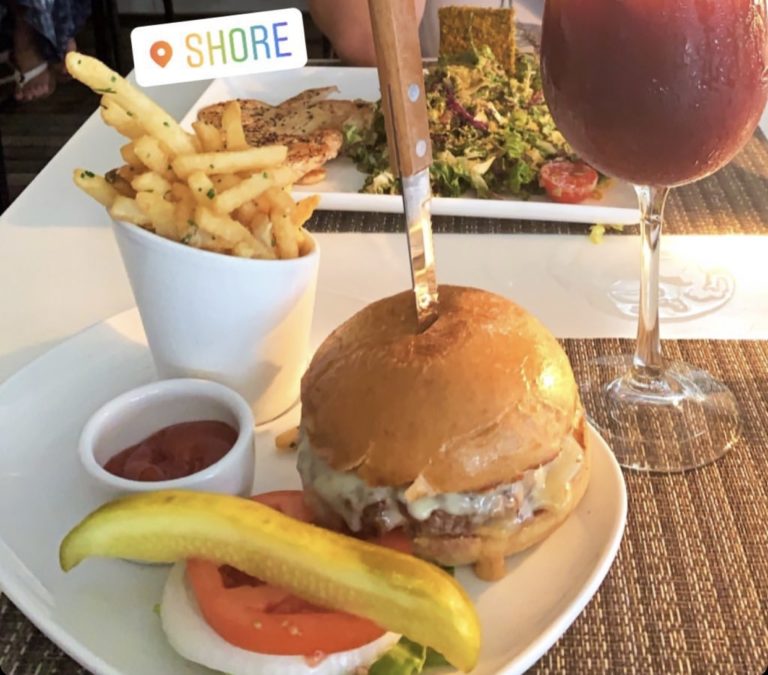 One of my favorite places back home, St. Armands Circle defines Sarasota destinations for locals and tourists. With many restaurants, boutiques and dessert shops, and the proximity to Lido Key Beach, this place looks like a must go for anyone visiting the first time."St. Armands is usually the first place I visit when I'm back home. I love the ocean vibe and the Columbia is one of my favorite restaurants of all time. Definitely a must visit if you're in town," says University of Miami junior, Chloe Ruppert. Browse through Shore to find the trendiest bathing suits and then go upstairs for their Caesar Kale salad and truffle fried — it won't disappoint.
1 P.M. Stop For an Afternoon Pick Me Up at Meaney's Mini Donuts & Coffee House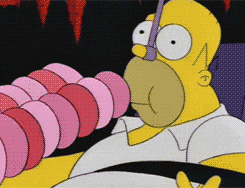 Baked fresh right in front of your nose, the steaming mini donuts hop out of the frier and dunk into powdered sugar or cinnamon sugar. Do not let the line intimidate you, the donuts make up for waiting. If special style donuts interest you, Meaney's also carries multiple flavors including Boston Kreme Strawberry Cheesecake and specials. They exceed expectations. Don't forget to order an iced coffee to cool off from the heat.
2 P.M. Lunch at The Old Salty Dog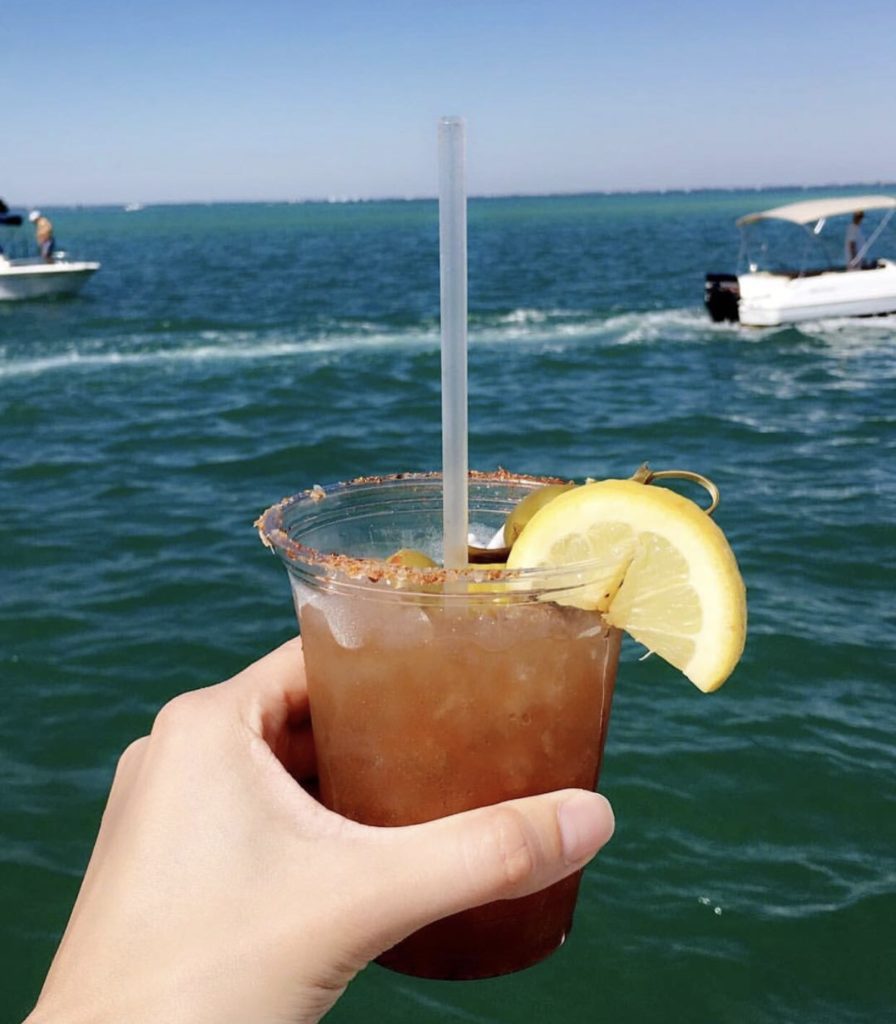 Coconut shrimp, crab dip, conch fritters, dog bites, fish n' chips and lobster rolls from Old Salty Dog guarantee you drooling after tasting them and ordering more. The freshest seafood, prepared daily combined with the rustic atmosphere and being on the water makes The Old Salty Dog a favorite destination for visitors.
3 P.M. Marie Selby Botanical Gardens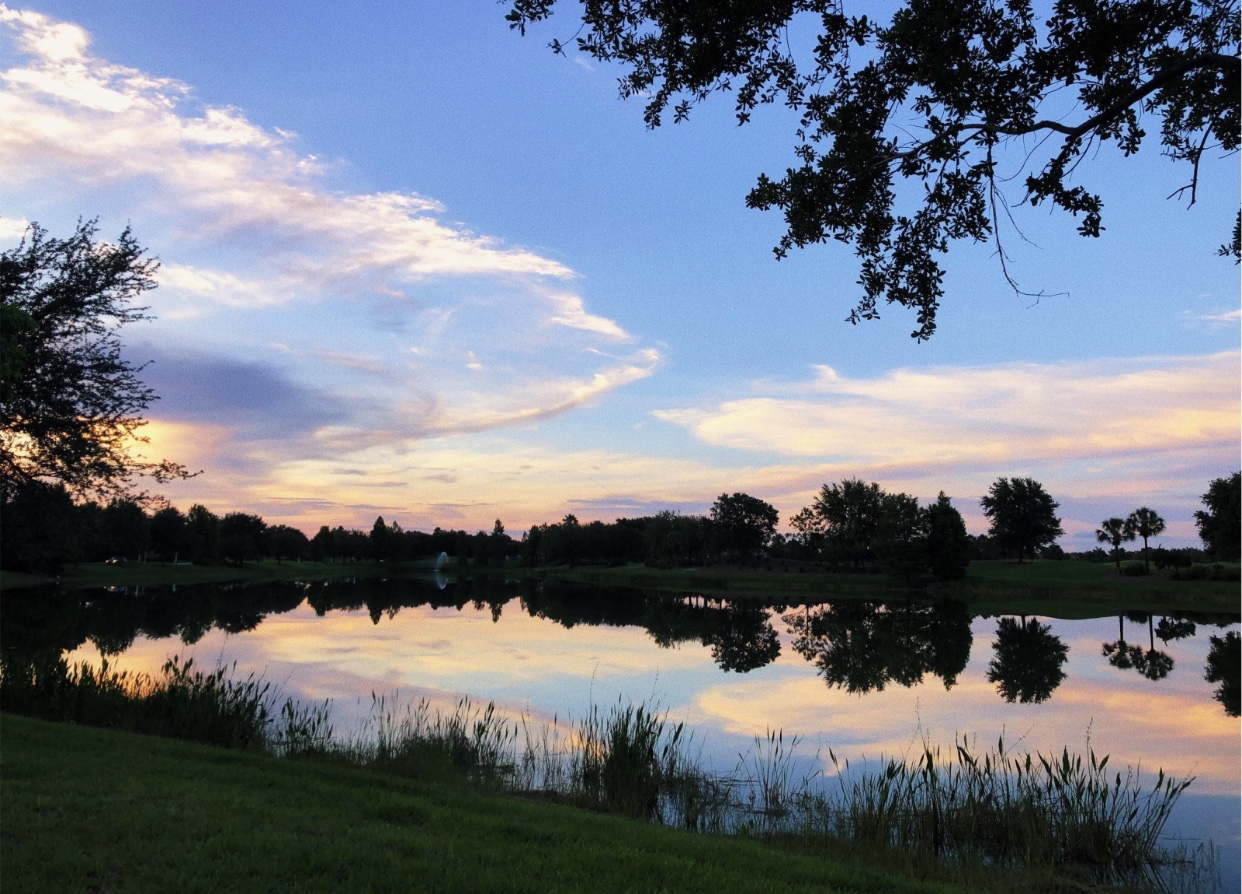 The Selby Gardens holds 15 acres of land and feature more than 20,000 types of plants and flowers, including orchids and sits directly on the Sarasota Bay. Although walking around a garden sounds boring, I promise you the beauty makes the trip worth it. The shady trees also cool you off from the intense heat, so win win for you!
4 P.M. Rent A Boat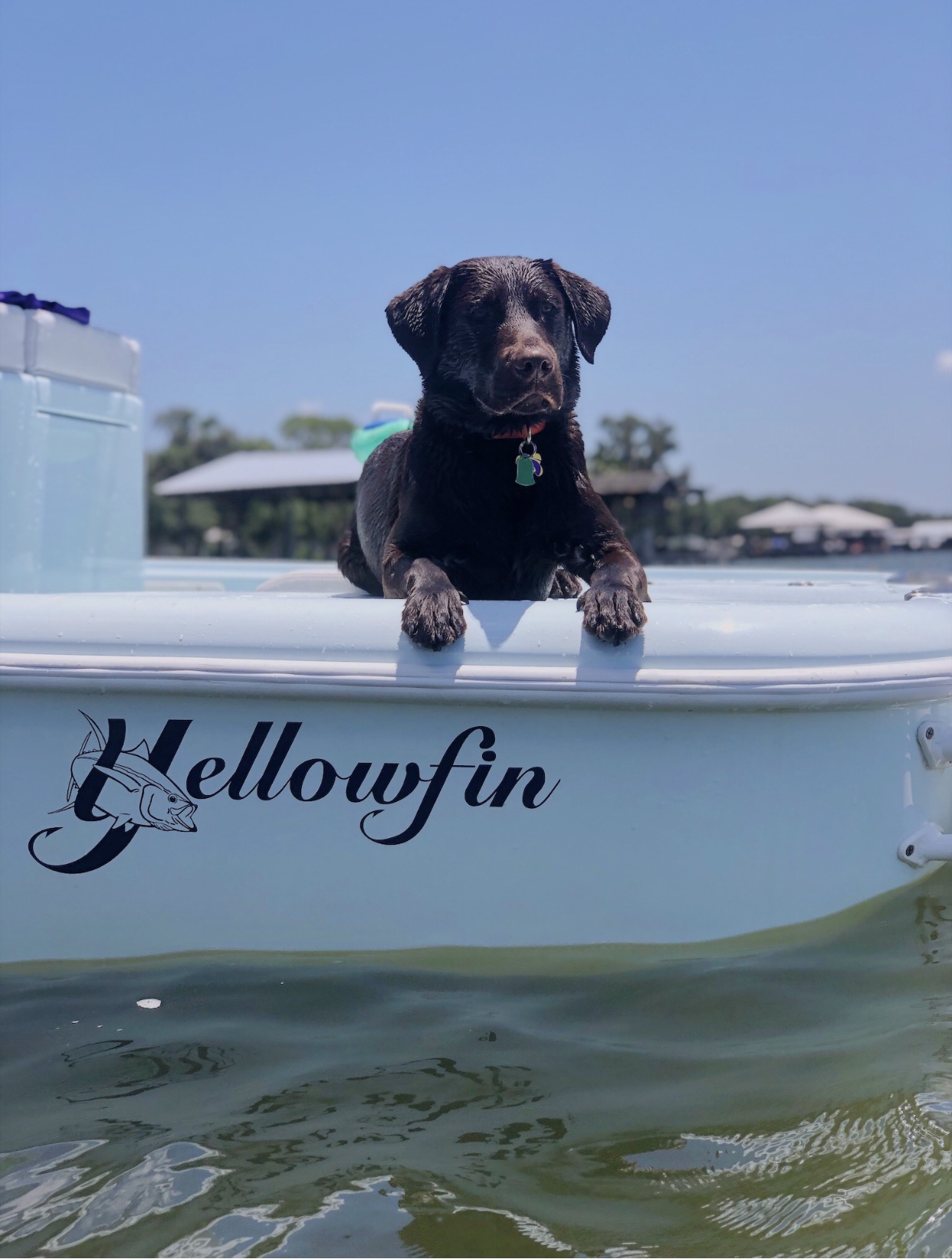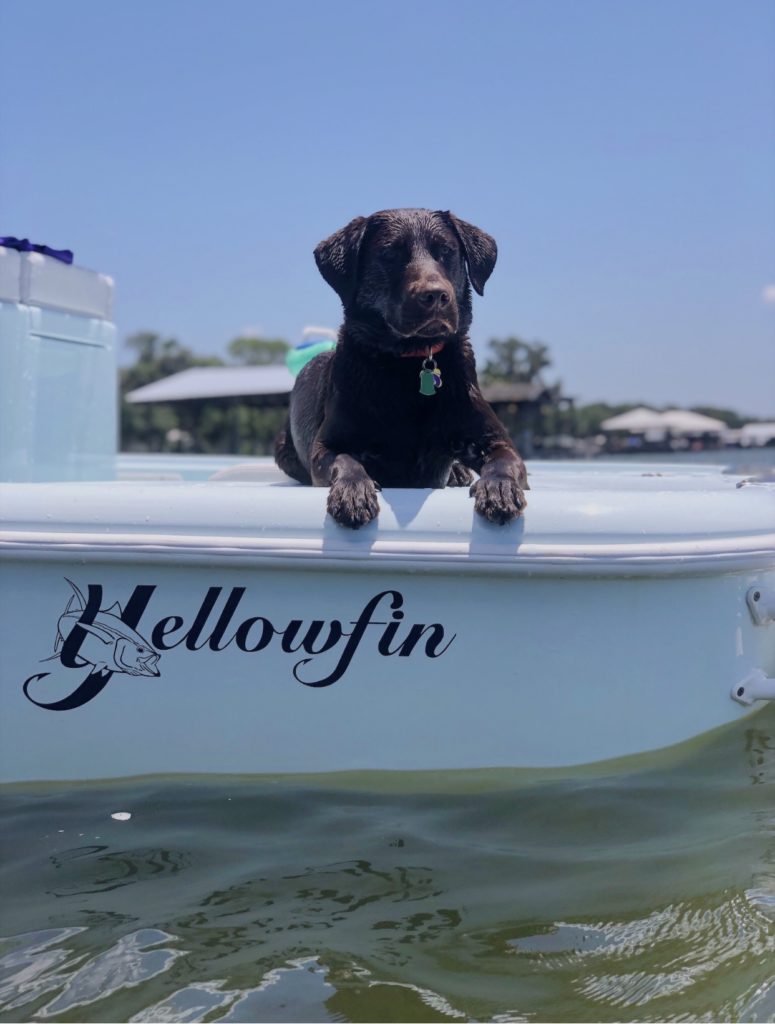 Rent a boat from the marina in Siesta Key and take it around the different islands of Sarasota. Siesta Key, Longboat Key and the Sarasota Bay all beautiful little hideouts and coves that you can swim in. The sandbar, one of the best places to relax on the boat for not only swimming but also playing games like beach volleyball and soccer will turn into the highlight of your vacation. "I have lived in the same house on Siesta Key since I was born and for as long as I can remember, every weekend, my family and I would take our boat out to the sandbar and swim all day. It has always been my favorite memory," Savannah Alario said, a junior at the University of Miami. Keep an eye out for a boat that sells ice cream sandwiches and other snacks!
5 P.M. Mote Marine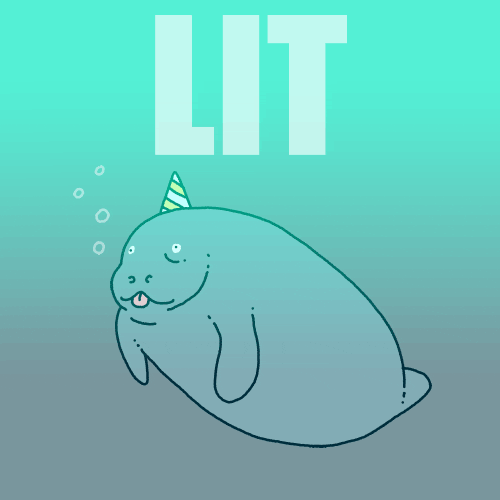 Don't deny that you love manatees and looking at sharks and otters in the water. Mote Marine, a nonprofit, marine laboratory focuses on saving animals, rehabilitating animals and organizing events to bring about awareness for healthy, clean waters. The museum itself provides many exhibitions of animals and similar to the many restaurants I mentioned, sits directly on the water. Perhaps, after taking the boat for a spin, swing by Mote Marine and take a look at the animals swimming in our waters up close.
6 P.M. Take A Little Jog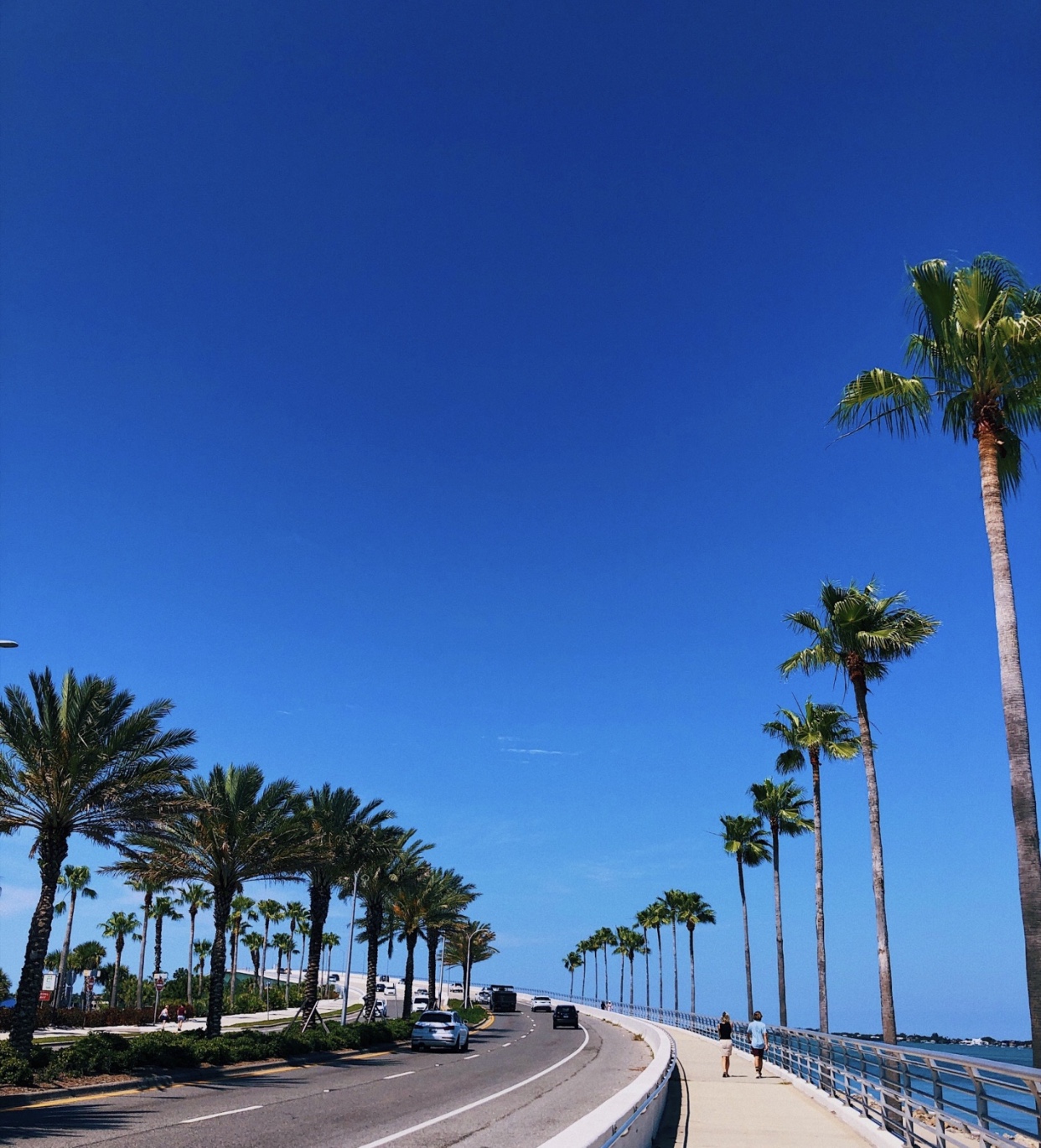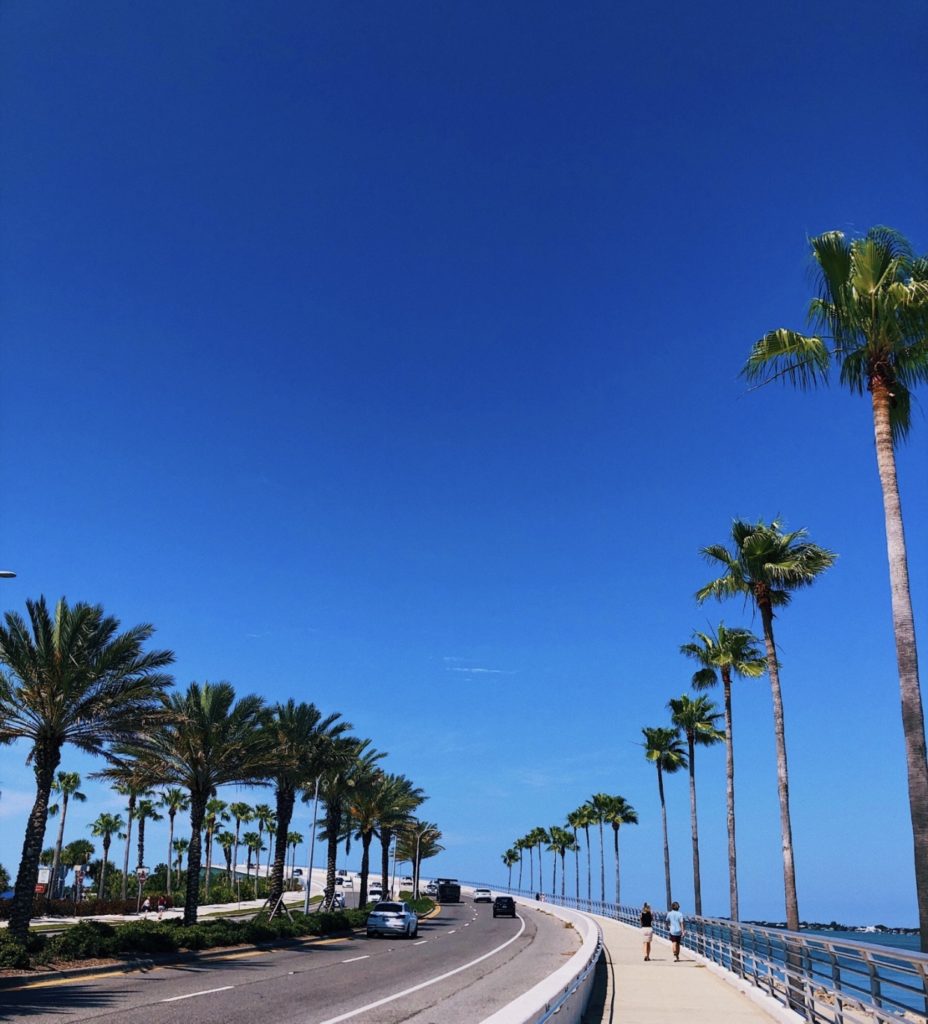 Crazy, I know. Who workouts over spring break? Hear me out though. The Ringling Bridge connects Sarasota to the islands and goes across the Sarasota Bay. If you google Sarasota or Siesta Key, besides the photos of the beaches, this bridge and its view constitute half the photos. Go on a run before dinner while the sun begins to set to avoid the heat. The incoming sunset gives you a boost in your step and the views of the water and the real estate will amaze you.
7 P.M. Pregame Dinner at the Westin Hotel Rooftop Bar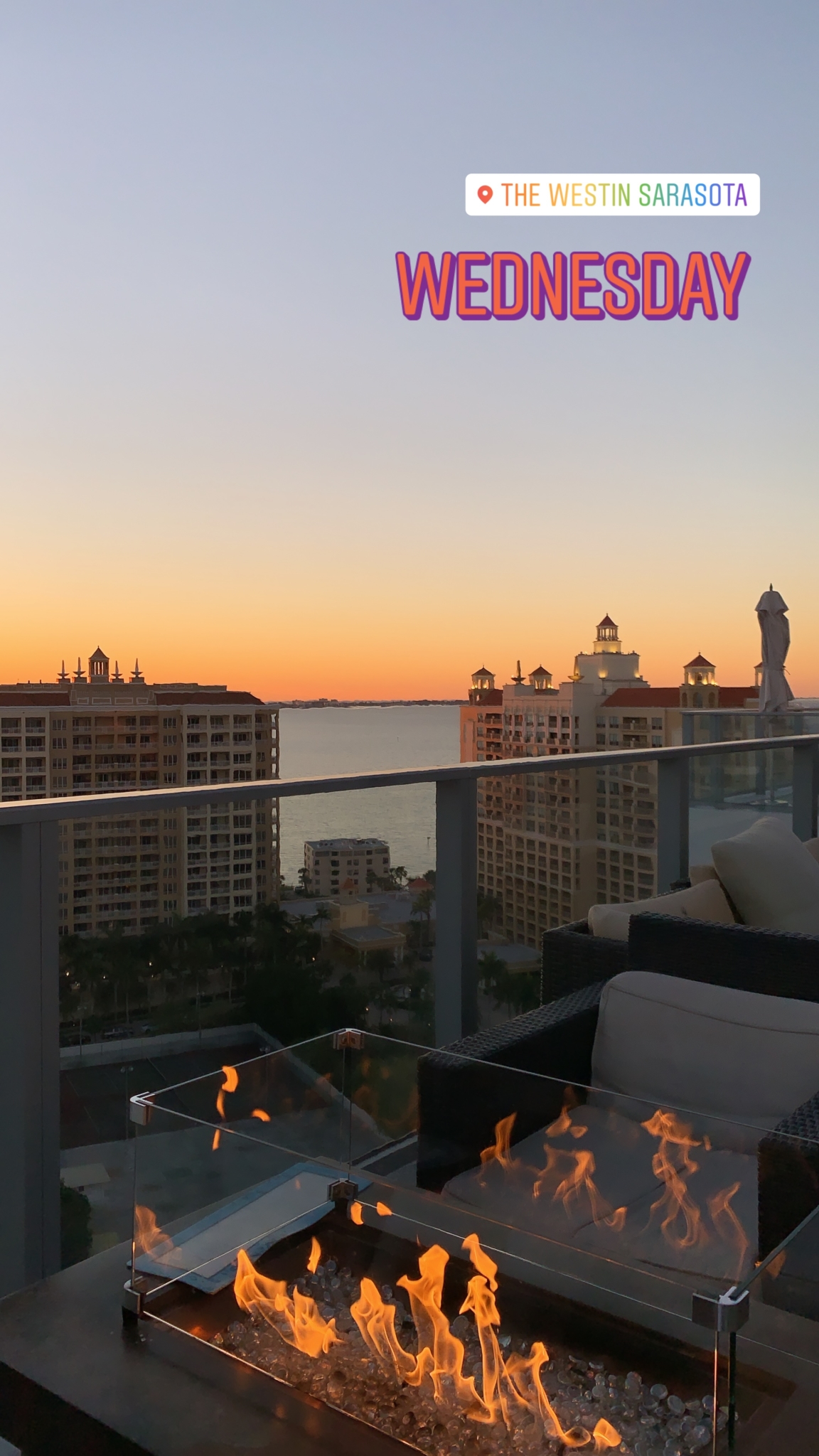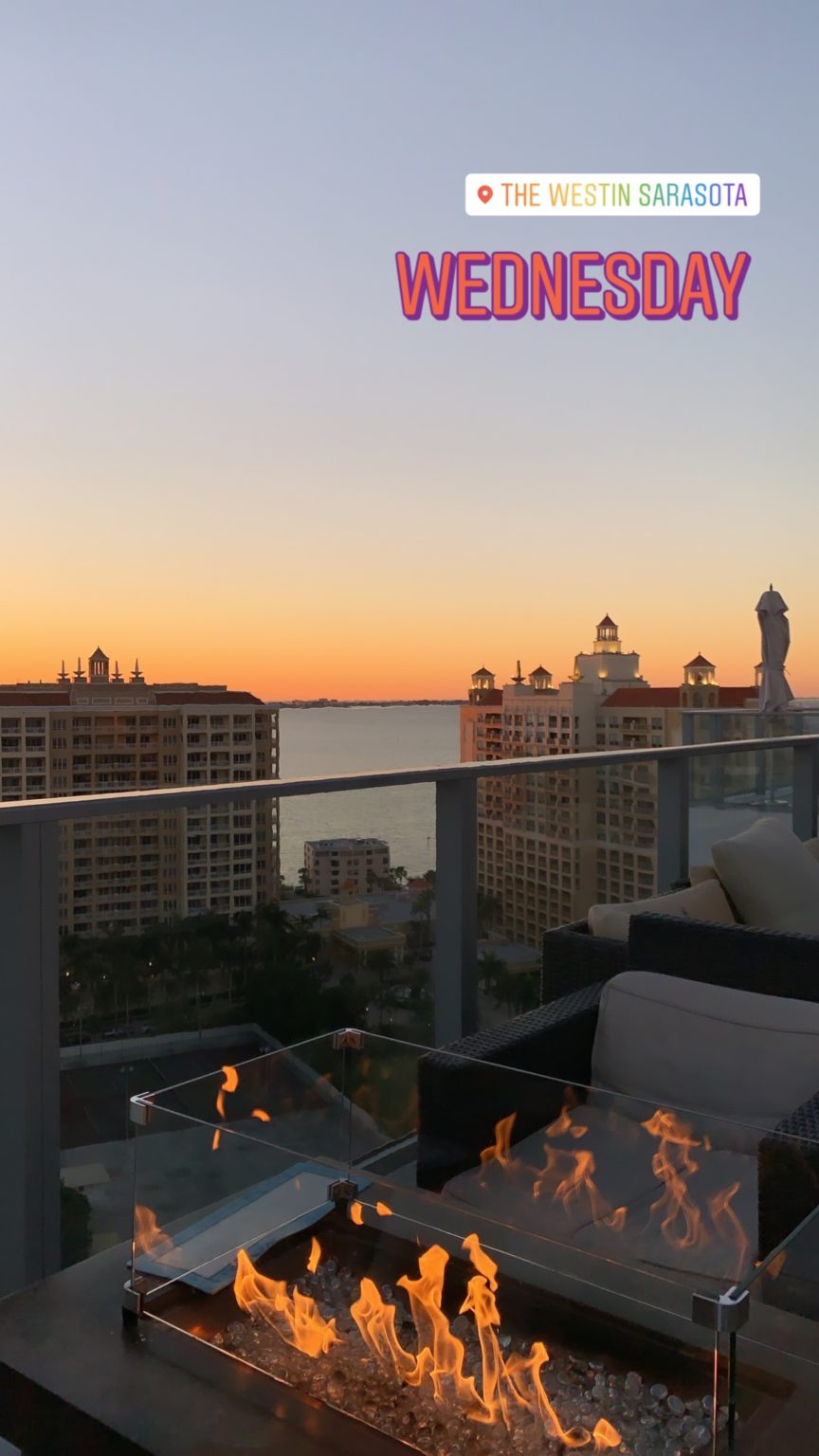 When I think of home I think of sunsets, but little do tourists know, the very best location to watch a sunset comes from the rooftop deck of the Westin Sarasota. Sip on the 'strawberry stormy' and look over the Sarasota bay while the sun goes down, casting the sky into shades of pink, orange and blue. Don't forget to order some bar bites, and if feeling adventurous, bring a bathing suit to jump into the pool – also on the rooftop.
8 P.M. Summer House Siesta Key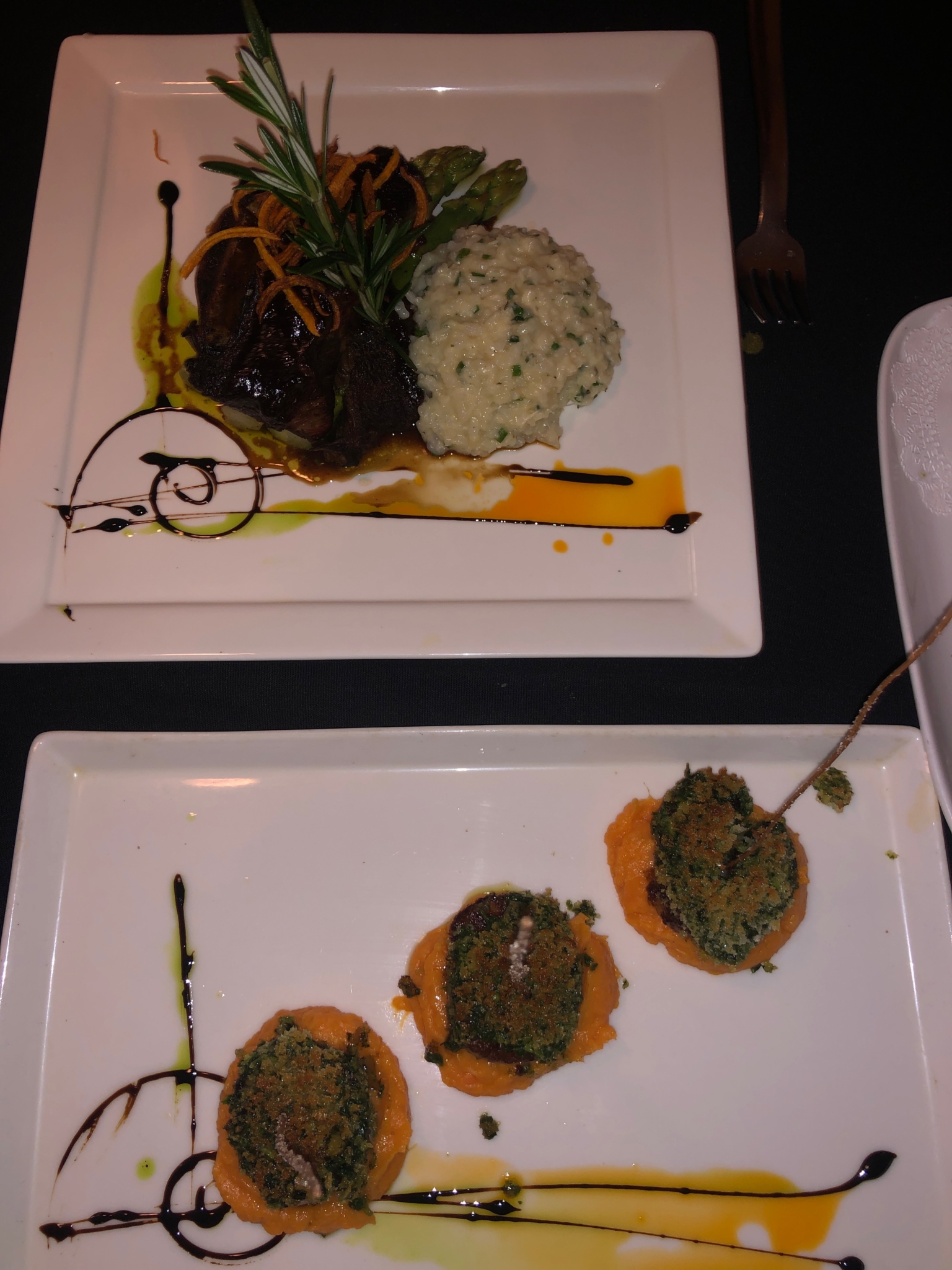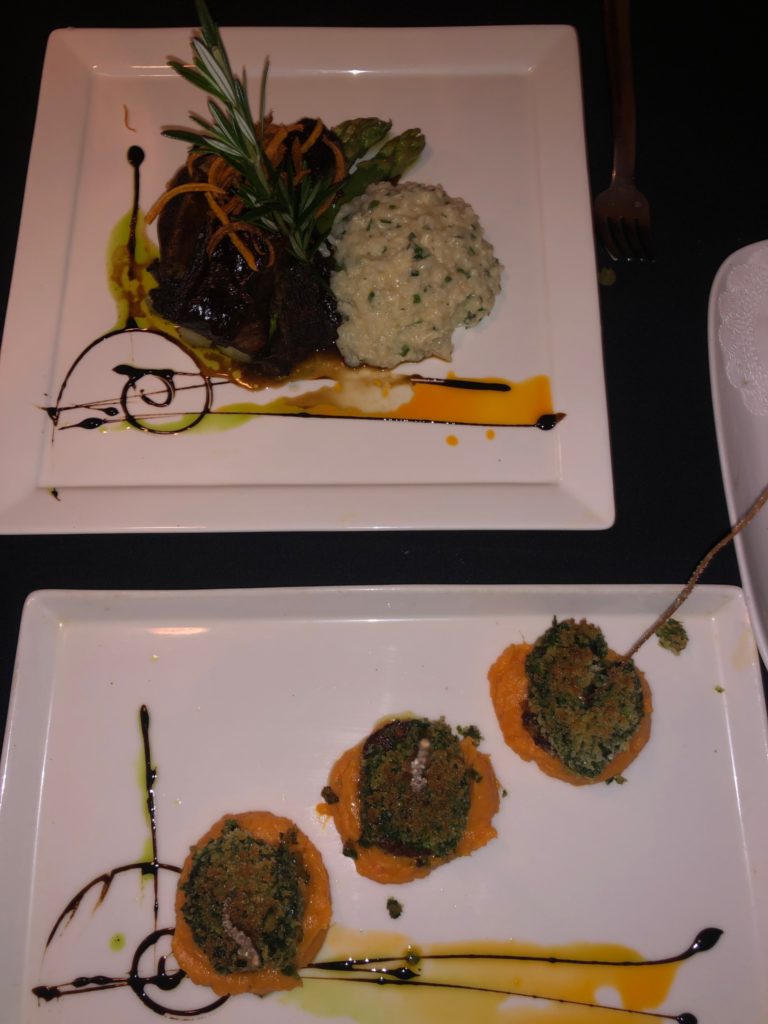 Although Siesta Key offers a variety of dinner restaurants, Summer House Siesta Key rocketed in popularity when it opened in 2018. Focusing mainly on steaks and seafood with an expansive wine list makes it a must go for a special occasion. A little piece of advice — don't leave without ordering the lobster truffle and five cheese mac and their famous key lime torte.
9 P.M. Siesta Key Drum Circle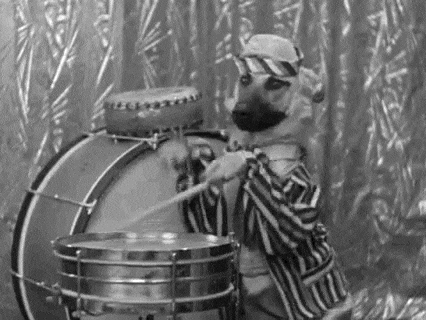 The cool air brought in by the evening inspires people to go back onto Siesta Key beach to partake in the drum circle. Musicians bring their hand-drums and percussion instruments, sit in a circle and play tunes while onlookers dance around and toast marshmallows in the campfire, making smores. Bring folding chairs and blankets and start socializing with the crowds of people while enjoying music.
10 P.M. Big Olaf Ice Cream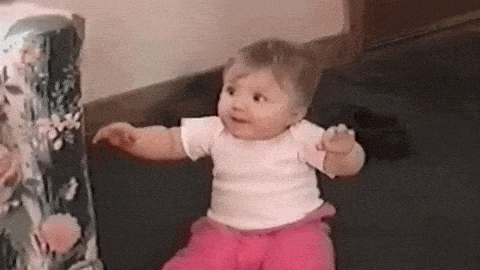 The most famous ice cream in Siesta Key Village with mass amounts of flavors, toppings, brownies, fudge and iced drinks. On warm days the line goes out the door but don't be alarmed, Big Olaf makes the wait worth it. My personal favorite, cookie dough on a warm brownie with hot fudge and gummy bears. Whatever you like, Big Olaf exceeds expectations.
11 P.M. Siesta Key Beach Club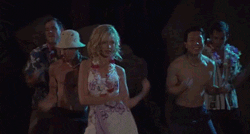 Think of any club you attended and now think of a beach version of that. Welcome to Siesta Key Beach Club. Live music, darts and pool tables along with bottle service make your night special and memorable. Check their Facebook event calendar to see what artists perform during the week. Whether you go for karaoke night, ladies night, trivia night or the hottest DJ, you won't want the night to end.
12 A.M. Art Ovation

I never met a person who doesn't love a rooftop bar. The Art Ovation, known for their art gallery and displays throughout the hotel, opened a rooftop bar that surpasses any rooftop bar in Sarasota. The rooftop bar, named Perspective, takes Art Ovations love for imagination into account with their artistically crafted cocktails and curated snack menu. Perspective also houses a rooftop pool so be sure to bring a bathing suit in case you take a dip.
1 A.M. White Buffalo Dance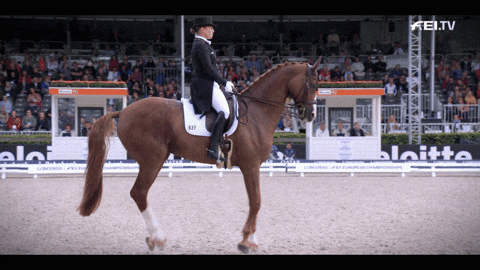 Looking for a little honky-tonk and some two-stepping to spice up spring break? Look no further than White Buffalo, the coziest country bar that has mechanical bulls and an expansive dancefloor. Not only does White Buffalo serve a variety of drinks, but they became well known for their grub as well. So if dancing and relaxing with friends in a casual setting calls you name, look no further than White Buffalo.
2 A.M. Daiquiri Deck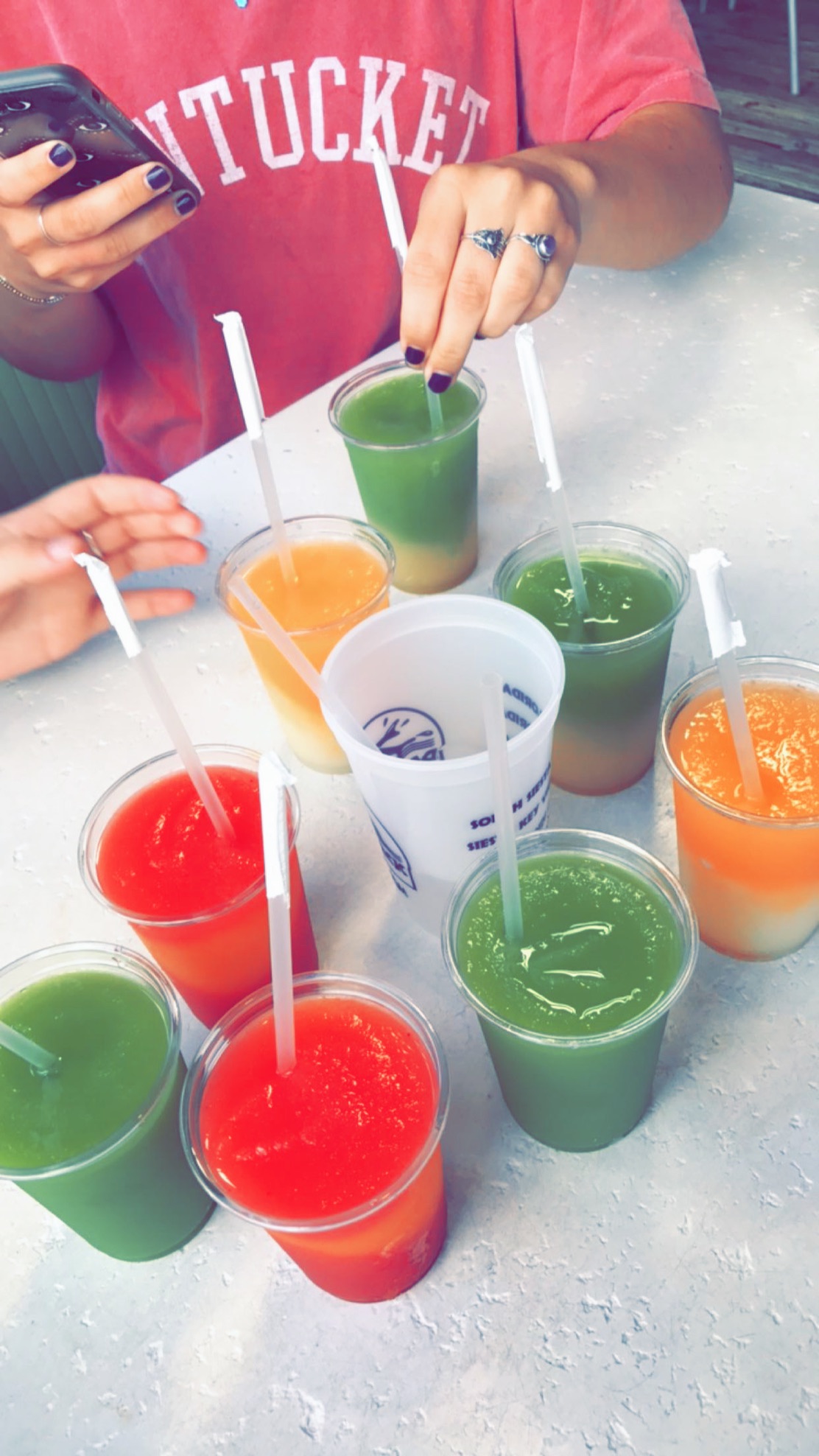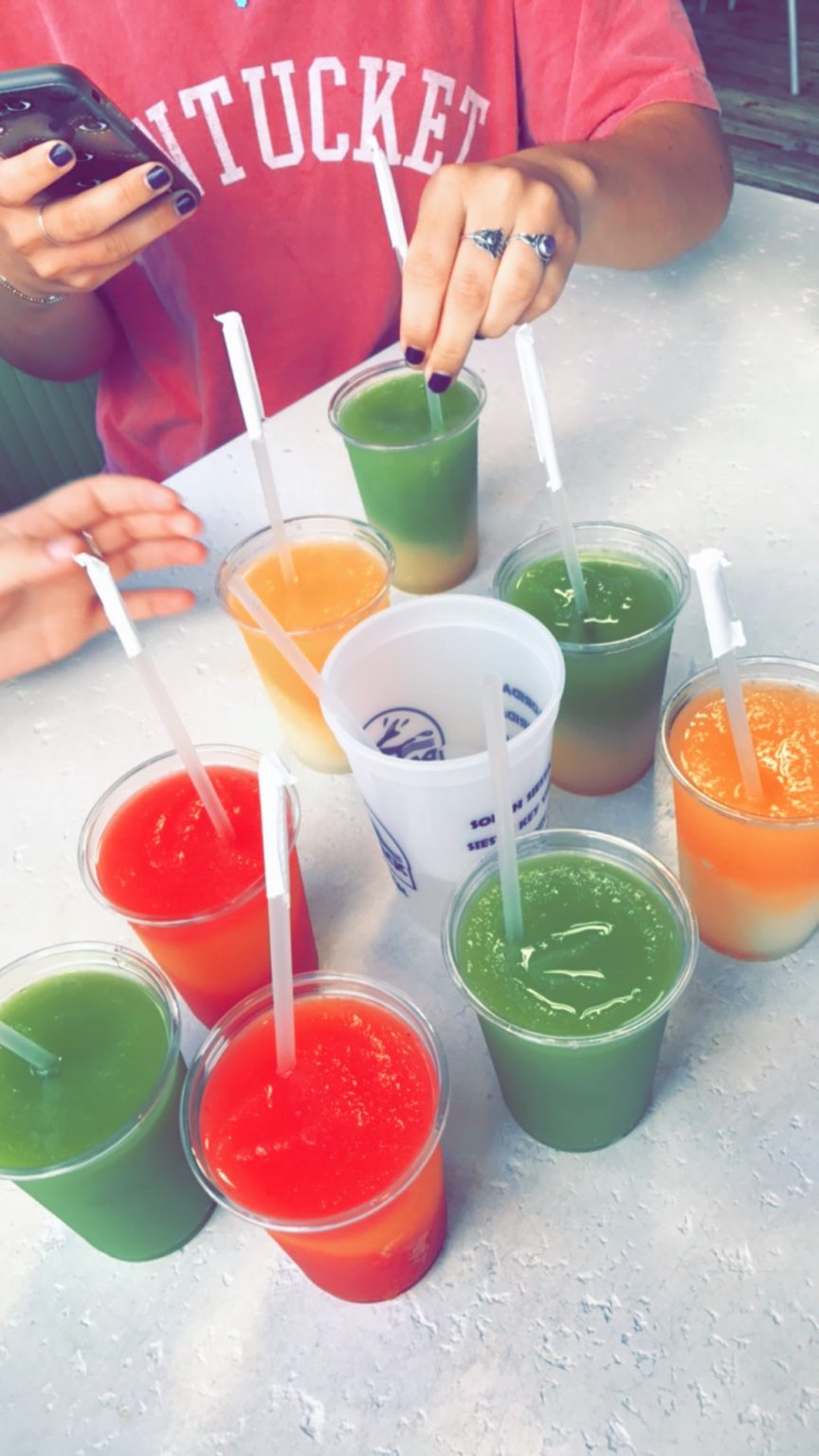 Getting the sense that we love a good drink with some snacks? Obviously we all do, especially on spring break in the warm west coast of Florida. Nothing goes better with spring break than a daiquiri from the place that does it best. Come in for happy hour or at 2 a.m. to order from a list with dozens of daiquiri flavors and inventive drinks. Daiquiri Deck also serves delicious coconut shrimp and chicken tenders, so prepare to come hungry.
3 A.M. Sleep Tight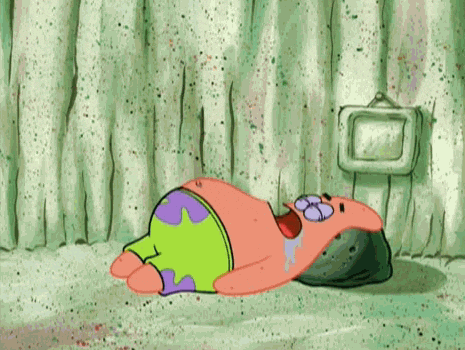 Known for restaurants, bars, ocean life and relaxation, Siesta Key defines spring break vacation. Although the party scene doesn't compare to Cabo or Barcelona, don't shy away from a risk and spend your spring break relaxing by the ocean and enjoying the company of your friends with fine dining.
7 A.M. Five-O-Donut Co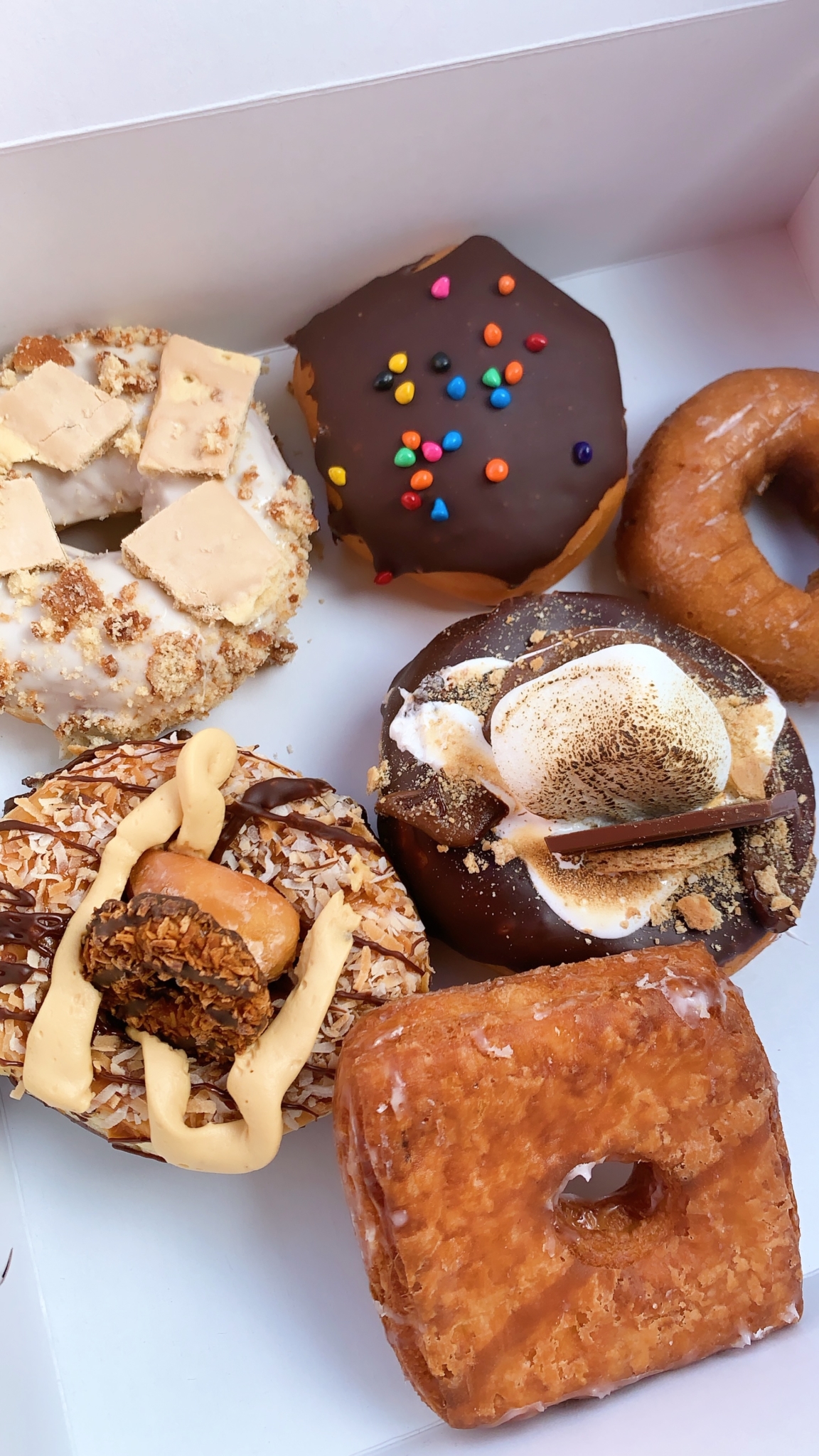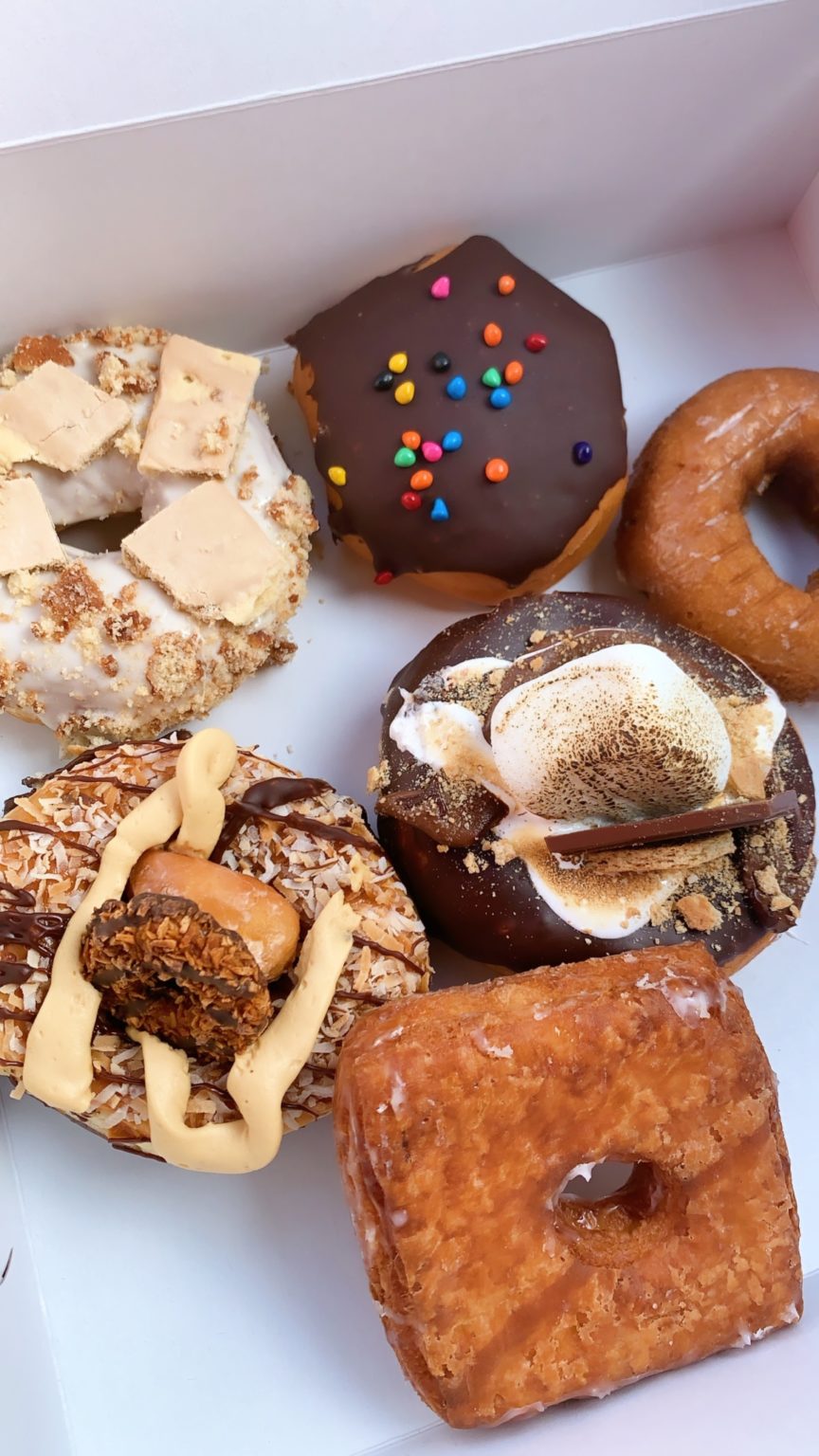 Located right next to the Sarasota Judicial center, where Five-O-Donut Co got the name, the small shop creates outlandish donut combinations and decorations. They design donuts based on seasons and holidays and bake crazy fun flavors with stuffing like cheesecake, fudge, candy, deep fried oreos and anything else you can imagine. "I was just introduced to this recently but after having my first donut, I followed their page on Instagram and now make it a routine to check their fun weekend flavors every week," says Chris Marquez, USF alum. Get there early because once they sell out of donuts, they close for the day!
8 A.M. Segway Tour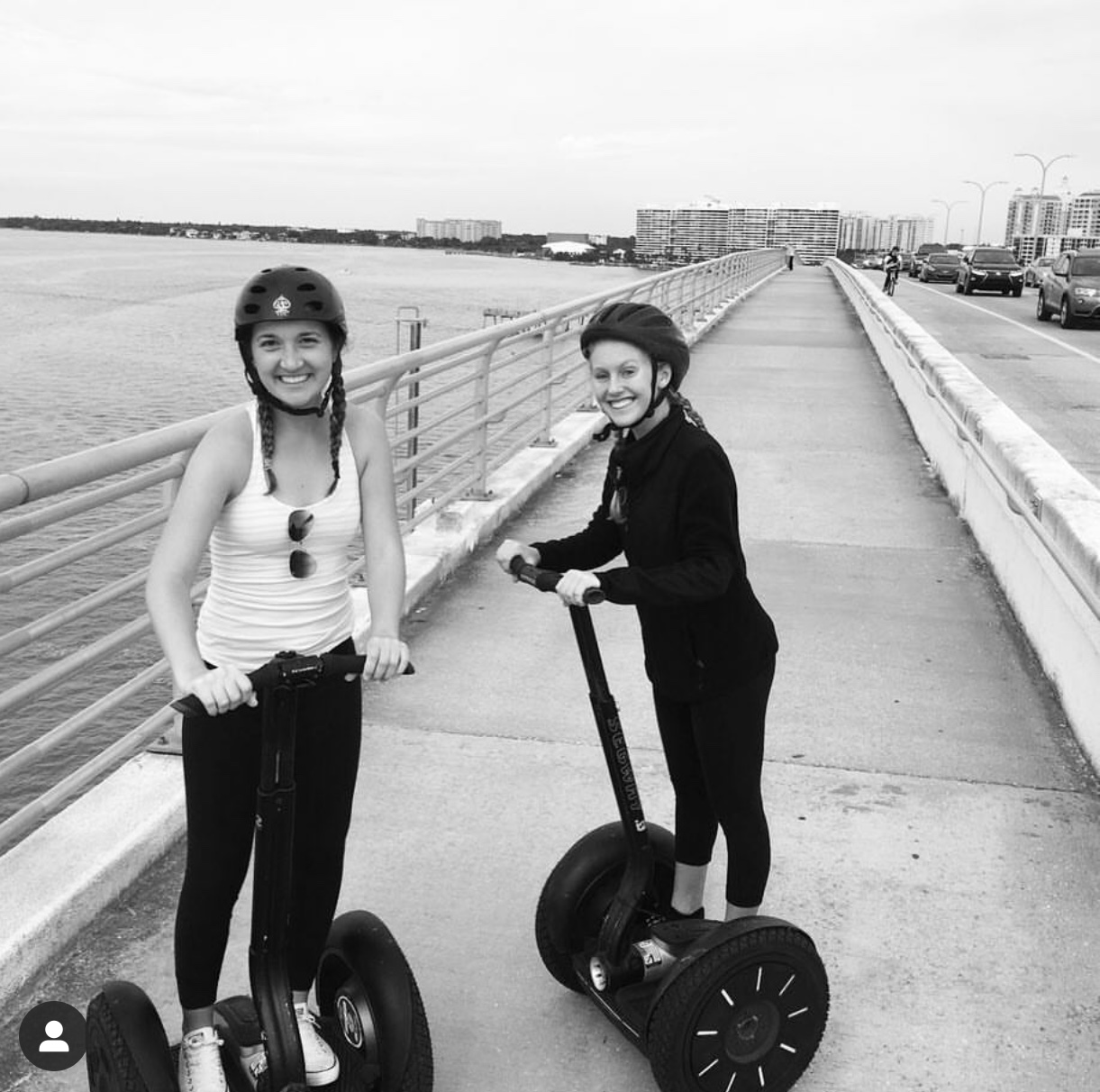 Last but not least, if you and your friends really want to go on the wild side, take a segway tour around Sarasota. Personally, I never laughed harder than I did while trying to direct a segway up a bridge. Not only do you get to ride around on a segway, but you also receive a tour around the water. Try to name an experience more necessary than this. The Snapchat videos last a lifetime.