Ever wanted to explore a charming beach town without having to face the large crowds? New Smyrna Beach, Florida perfects entertainment and nature. Located on the east coast of central Florida, this small beach town packs a big punch. Known as the "shark-bite capital of the world", New Smyrna Beach offers much more to visitors. You won't get bit by a shark… but you can totally say you did. Leave your fear at the shore — hop in the water and join us.
6 AM – RUN THE BRIDGES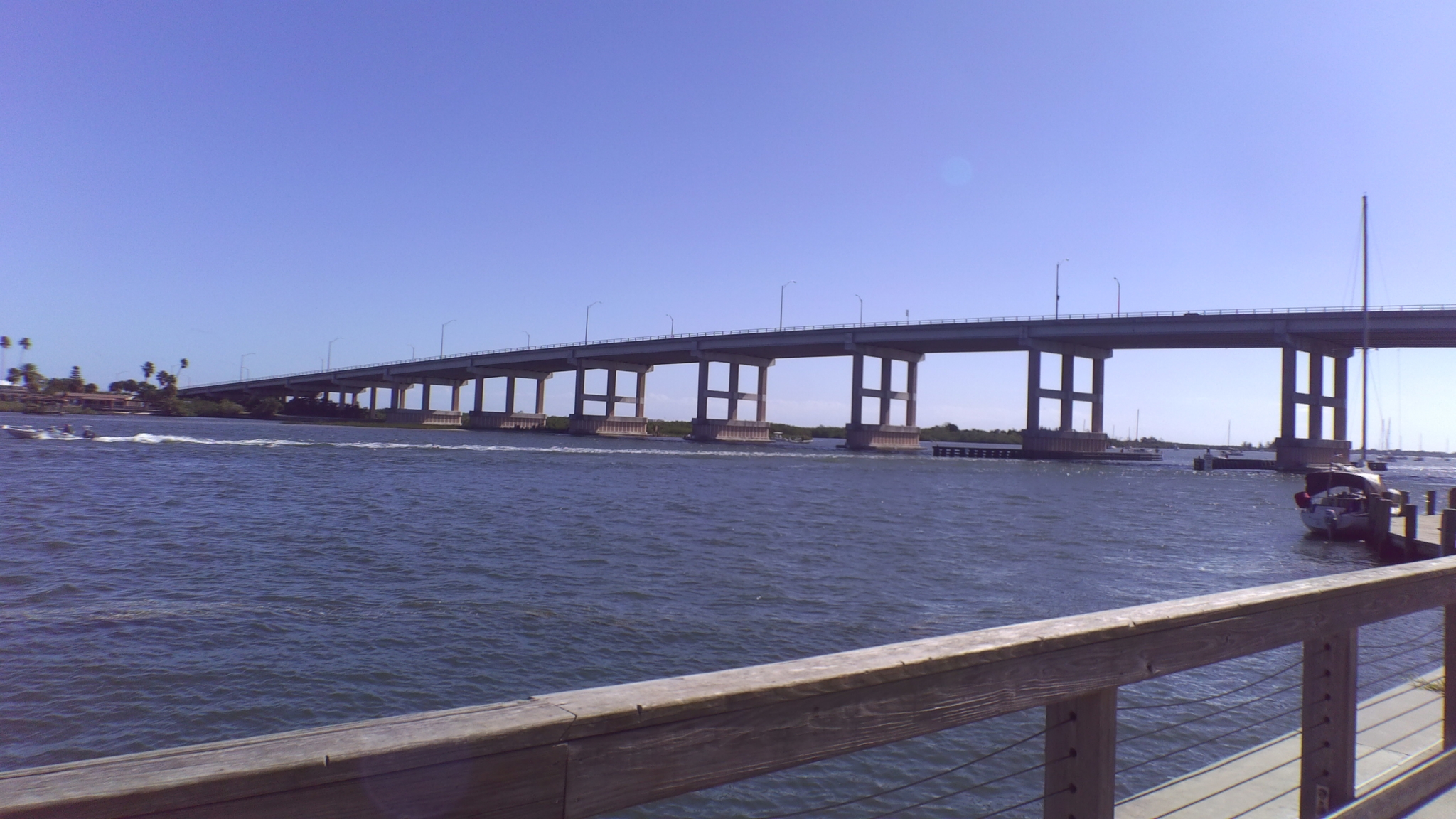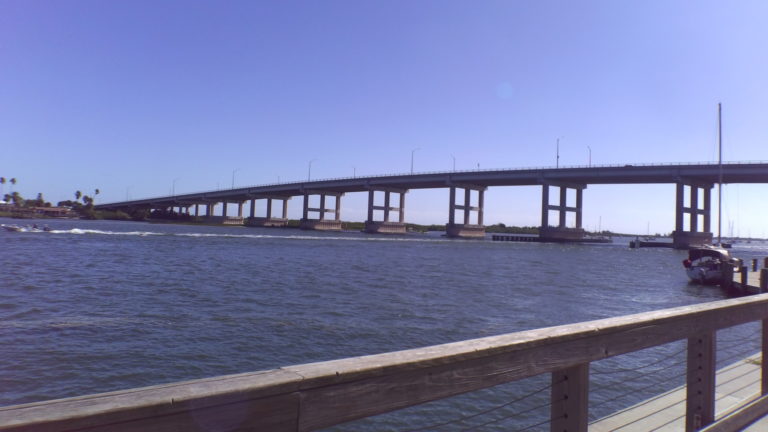 Run up and down the causeways to get your fitness on! For four miles, this bridge loop gets your heart rate pumping for a healthy start to your day. Many groups exercise on the bridges, so don't be afraid to make some friends. During the summertime, the cross country team might make a guest appearance. Strap on your sneakers and get running!
7 AM – MORNING YOGA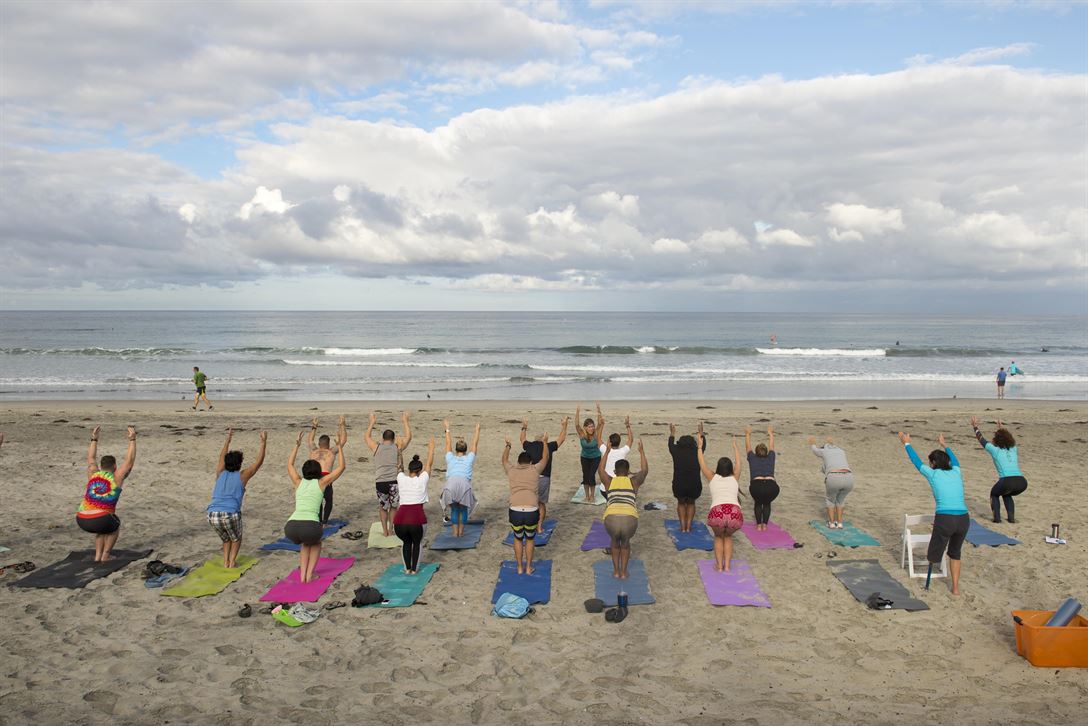 Stretch out your muscles while also getting fit at morning yoga on the beach. Salute the sun as it rises against the ocean horizon. Led by an instructor, yoga creates a unique mind body connection through exercise, accentuated by the beach setting. This large class always seeks more fitness friends.
8 AM – BAGEL WORLD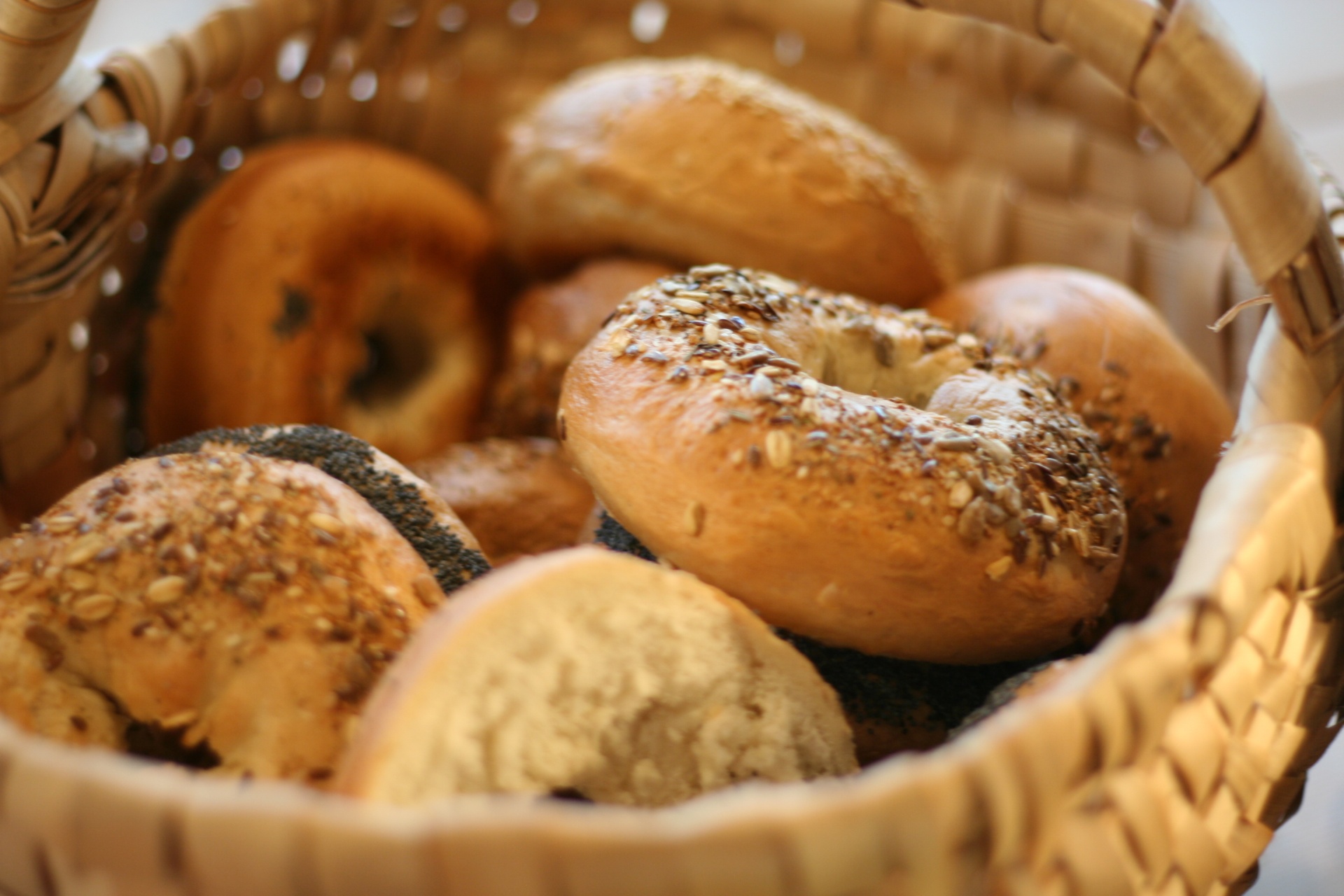 Break your fast as you venture into the world of bagels. To the left, to the right, even on the sign. Get your favorite meat, with egg and cheese on a large variety of bagels. For a companion to your bagel sandwich, pick up a coffee, tea or juice at the register. Nothing beats a balanced breakfast right by the beach!
9 AM – MARINE DISCOVERY CENTER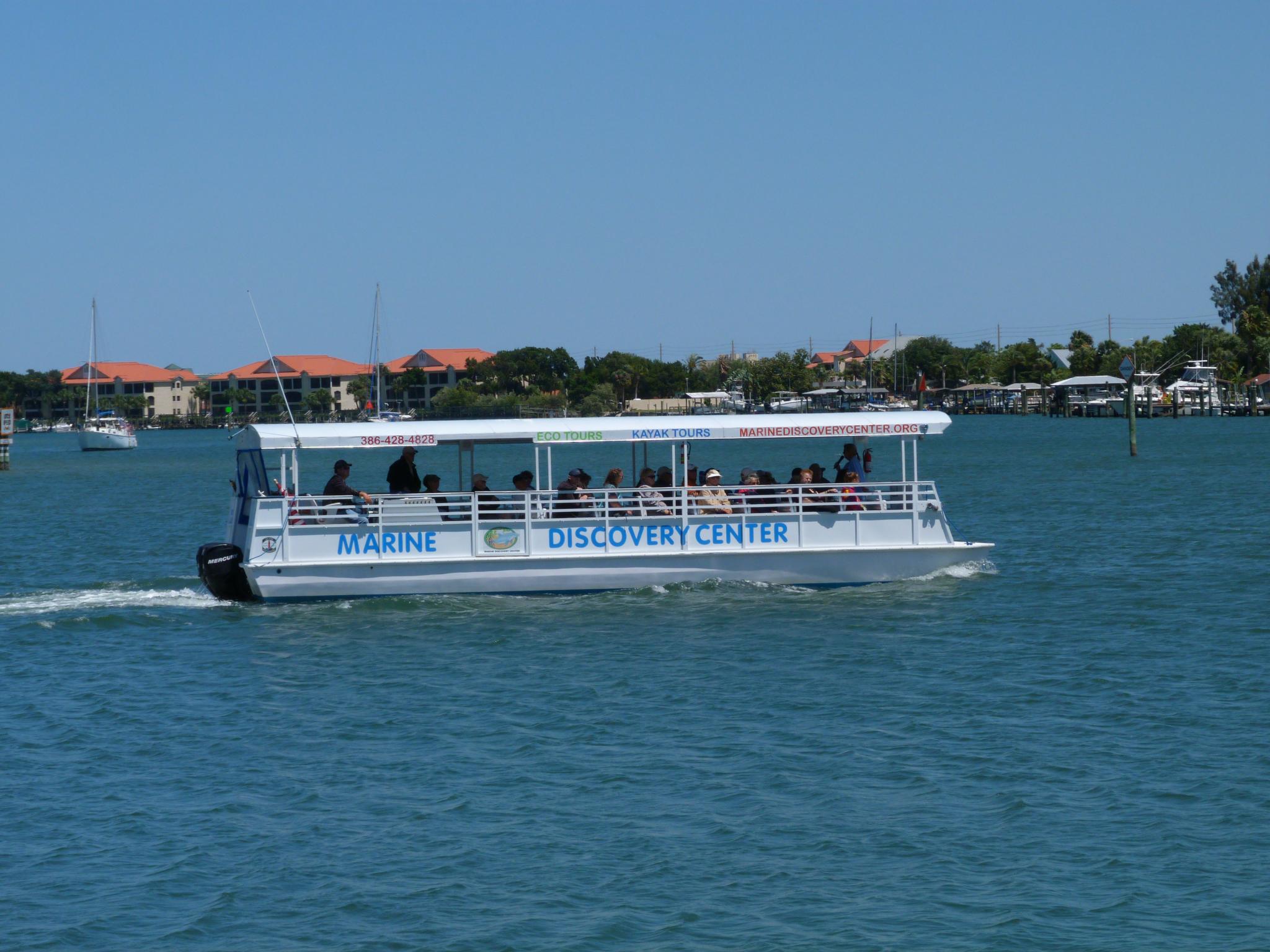 When visiting a beach town, you must spend time with gorgeous marine animals. Find interactive exhibits, gardens and tours inside the Marine Discovery Center. This non-profit does a variety of rescuing and conservation for local birds and marine animals. Don't leave without snagging a souvenir from the gift shop.
10 AM – DOG BEACH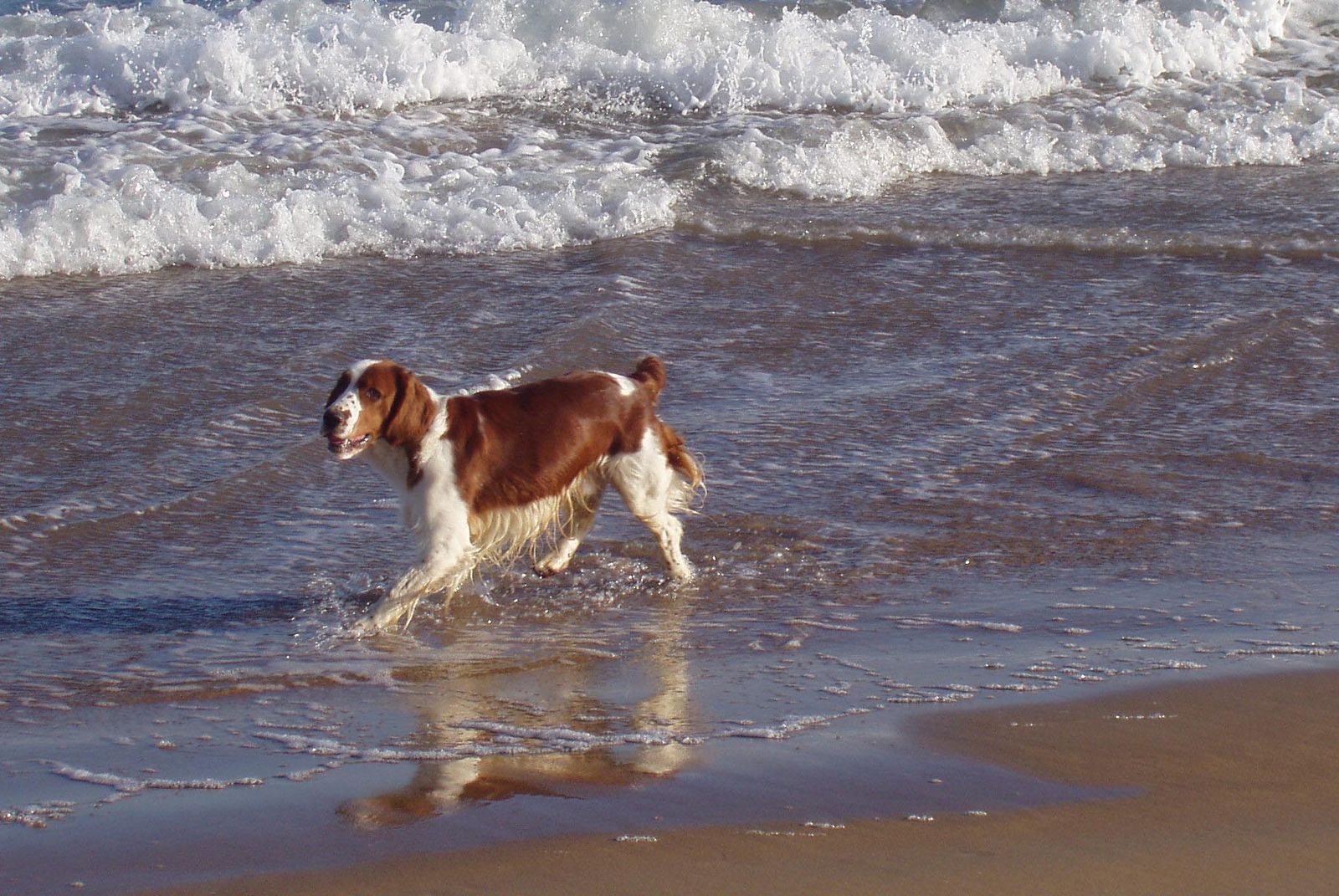 Calling all dog lovers! The county beach doesn't typically allow dogs, there exists a secret beach at the tip of Northbeach where dogs stroll everywhere. The entry gate requires a fee, but everyone finds it quite worth the money. Bring your dog and walk on the beach free of cars and crowds. Or, feel free to not bring a dog and look at everyone else's. Either way, bring water for your dog because they definitely do not want to drink the saltwater.
11 AM – WALK AROUND FLAGLER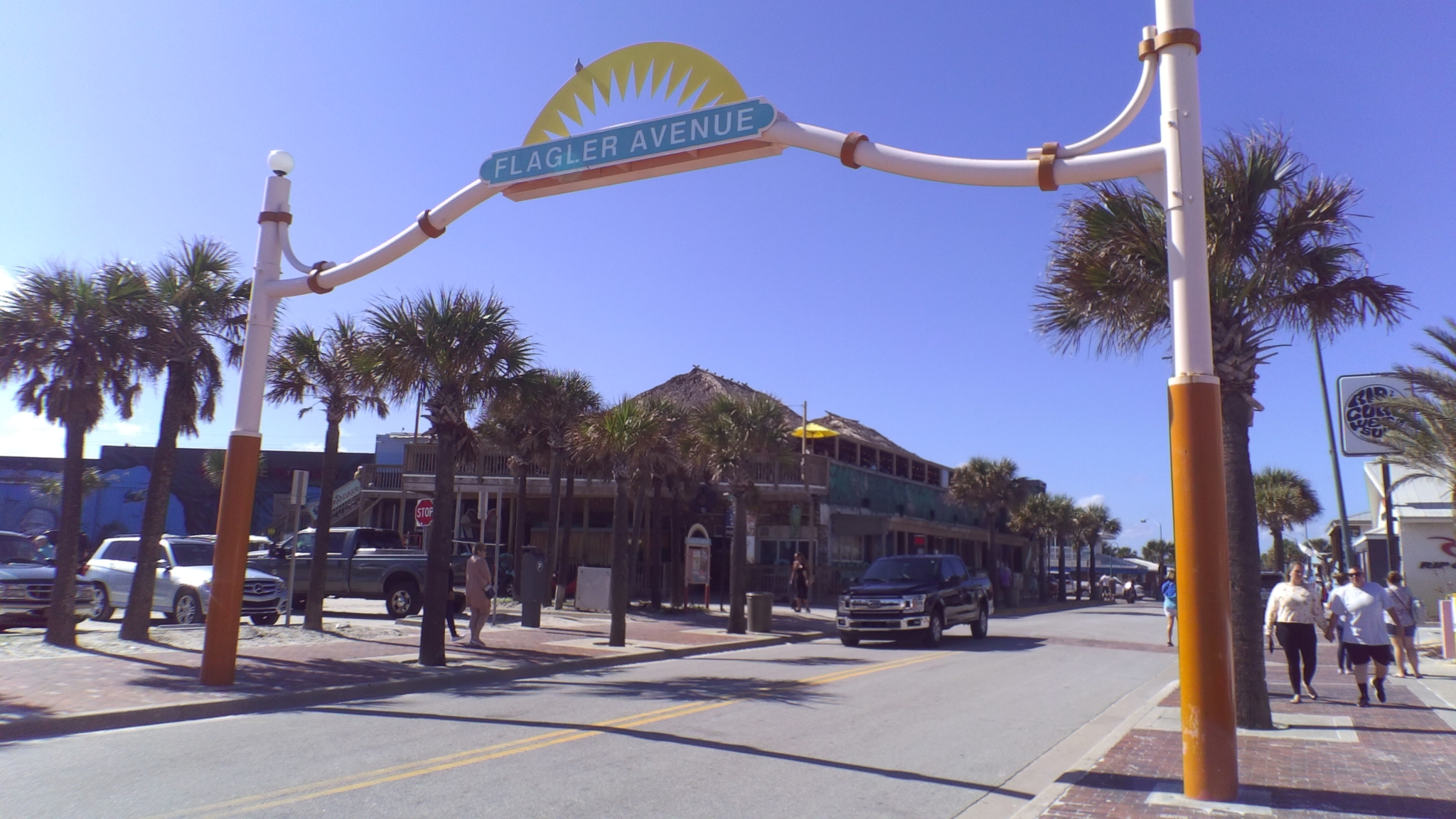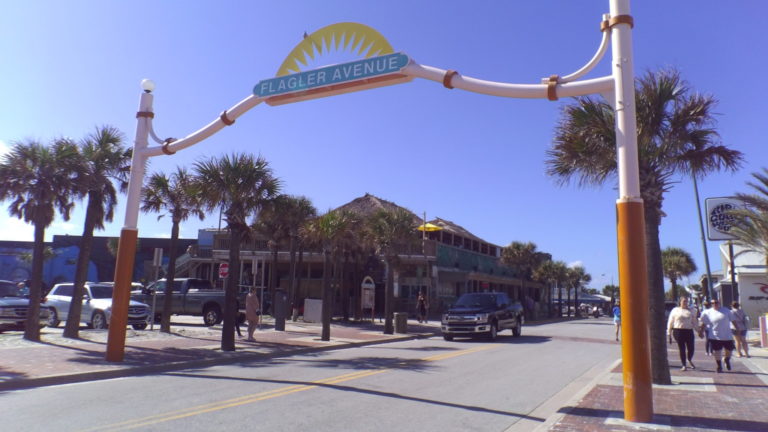 At the center of Beachside exists the colorful street of Flagler Avenue. This street begins at the base of the bridge and ends at the busiest section of the beach. From restaurants to boutiques to scuba stores, it all exists on this road. Many events happen here, including my personal favorite — the chowder festival. During this event, every restaurant makes its own unique chowder to serve to any passerby. Crab, pea and clam chowder are all found on Flagler Avenue.
12 PM – SASAKI SUSHI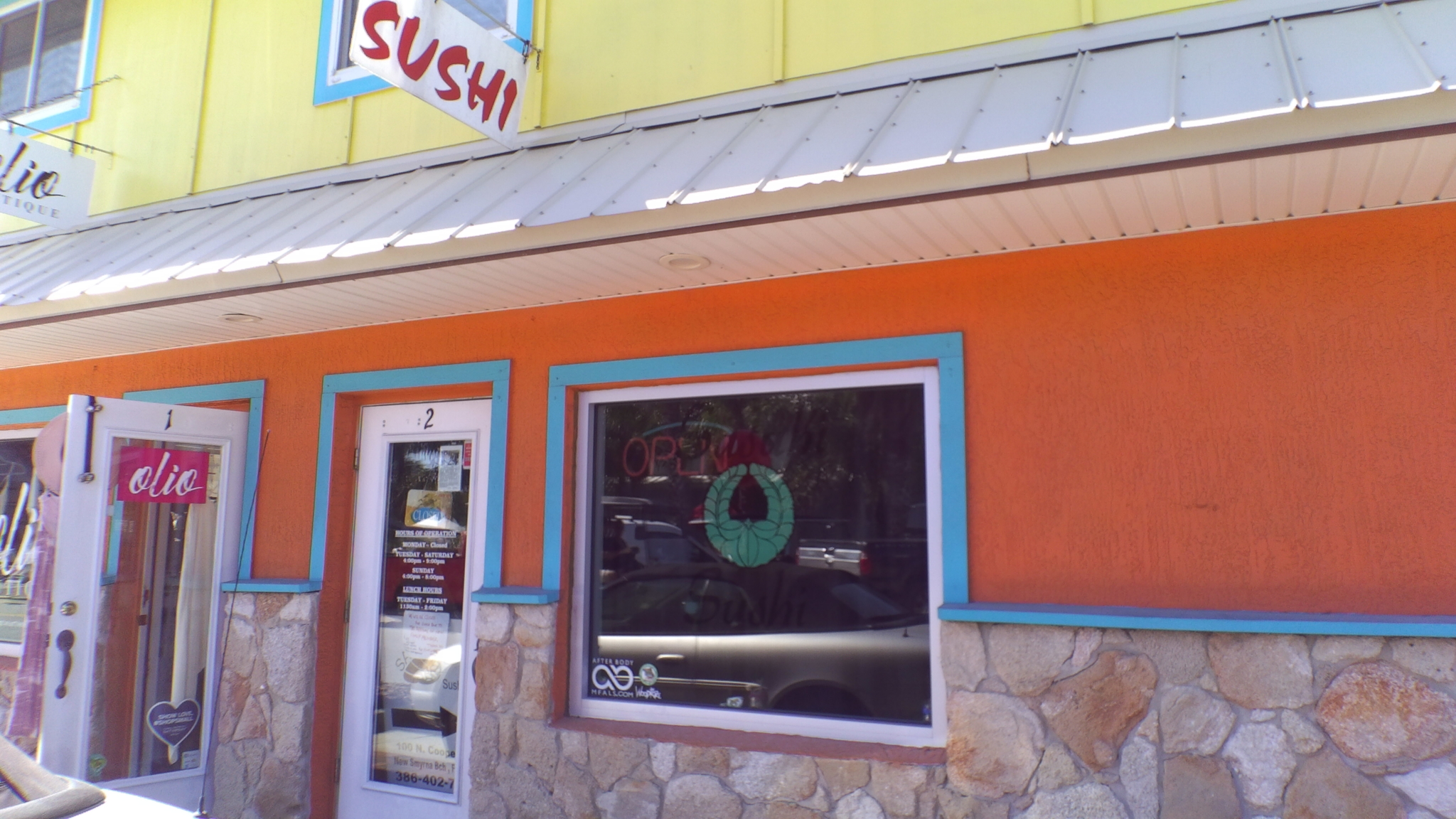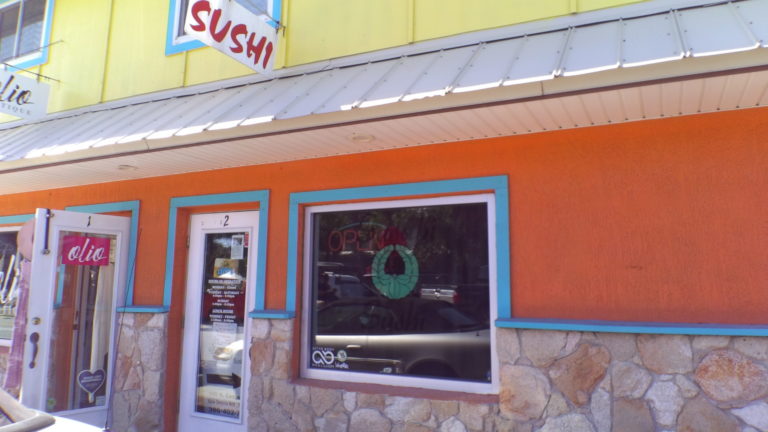 For lunchtime, Sasaki Sushi hooks you up with the most delicious seafood on the market. Located right on Flagler Avenue, this small shop provides an intimate environment filled with friendly staff. From sushi to poke bowls, everything comes out as fresh as if they caught it that morning. For seafood lovers, this restaurant knocks off your flip flops.
1 PM – CANAL STREET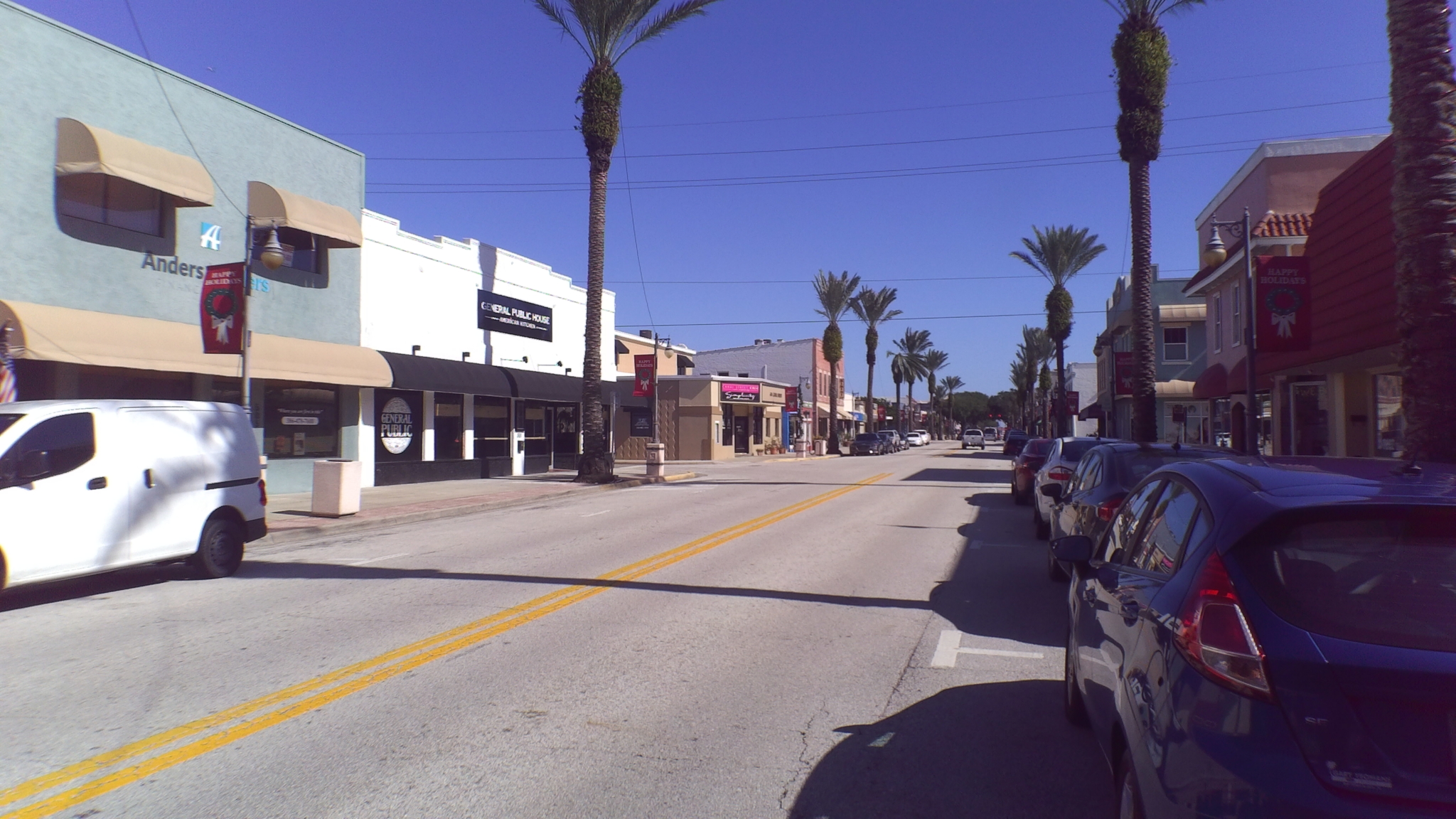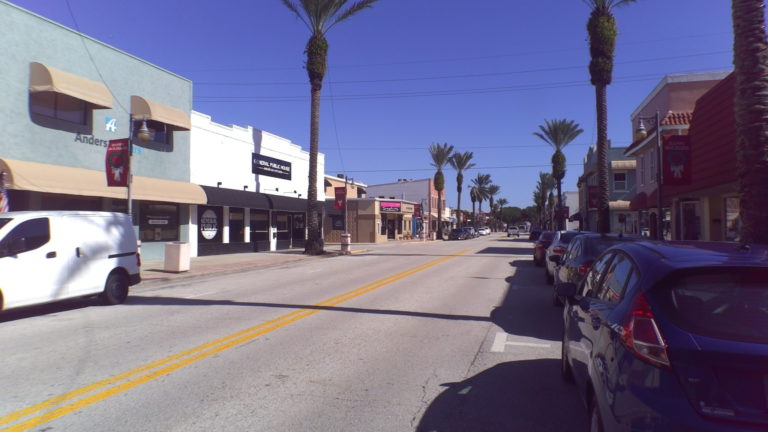 Walk along a red brick road, not yellow, as you explore the adorable boutiques along the most popular street on the mainland side of New Smyrna Beach. Feel free to parallel park your car as you walk on the large pedestrian-friendly sidewalks. Lying in the historic district of the town, you encounter many cultural attractions as well as town events.
2 PM – LITTLE DRUG CO. MILKSHAKE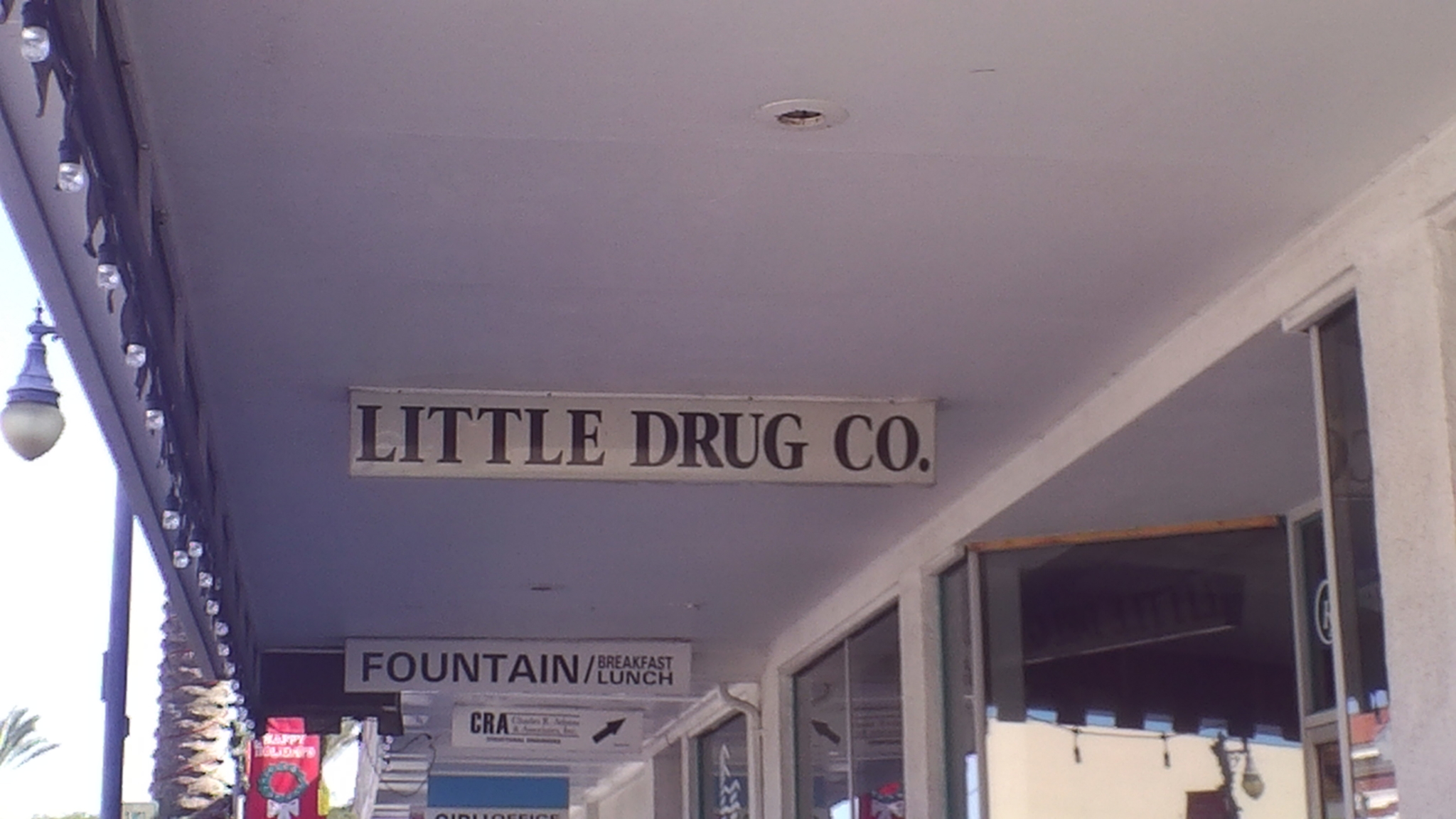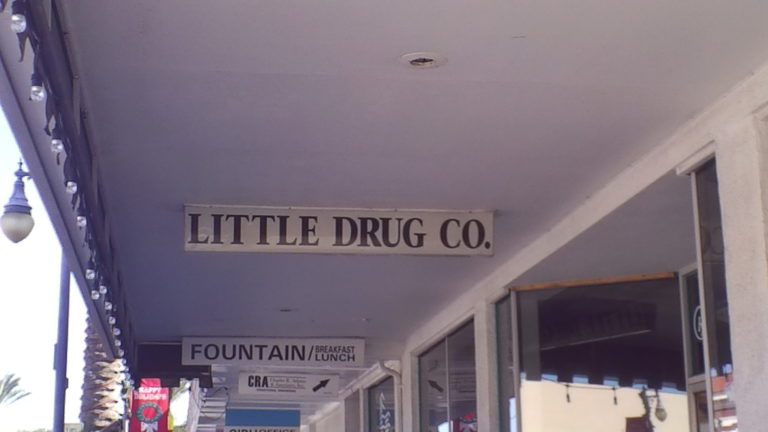 Little Drug Co. Milkshake appears as a drug store on the outside but reveals a 50s inspired diner on the inside. I never walked in until one day when I picked up crutches after hurting my foot. Upon entering, shock overtook me as half of the drug store features a mini diner. I sat on the stools as the kind waitress recommended the milkshakes. A large retro-style glass brimming with whipped cream caused my mouth to water. Since then, I take all of my friends here to spread the word about this hole in a drug store diner.
3 PM – GET STOPPED BY THE DRAWBRIDGE

Tick Tock. Tick Tock. The pink drawbridge peers to the sky as you peer as your watch. Be patient; it happens to the best of us. One does not simply go to New Smyrna Beach without being stuck at the pink bridge during prime beach traffic hours. To keep your sanity, peer out into the water and watch the ships go by.
4 PM – KAYAK BY MANATEES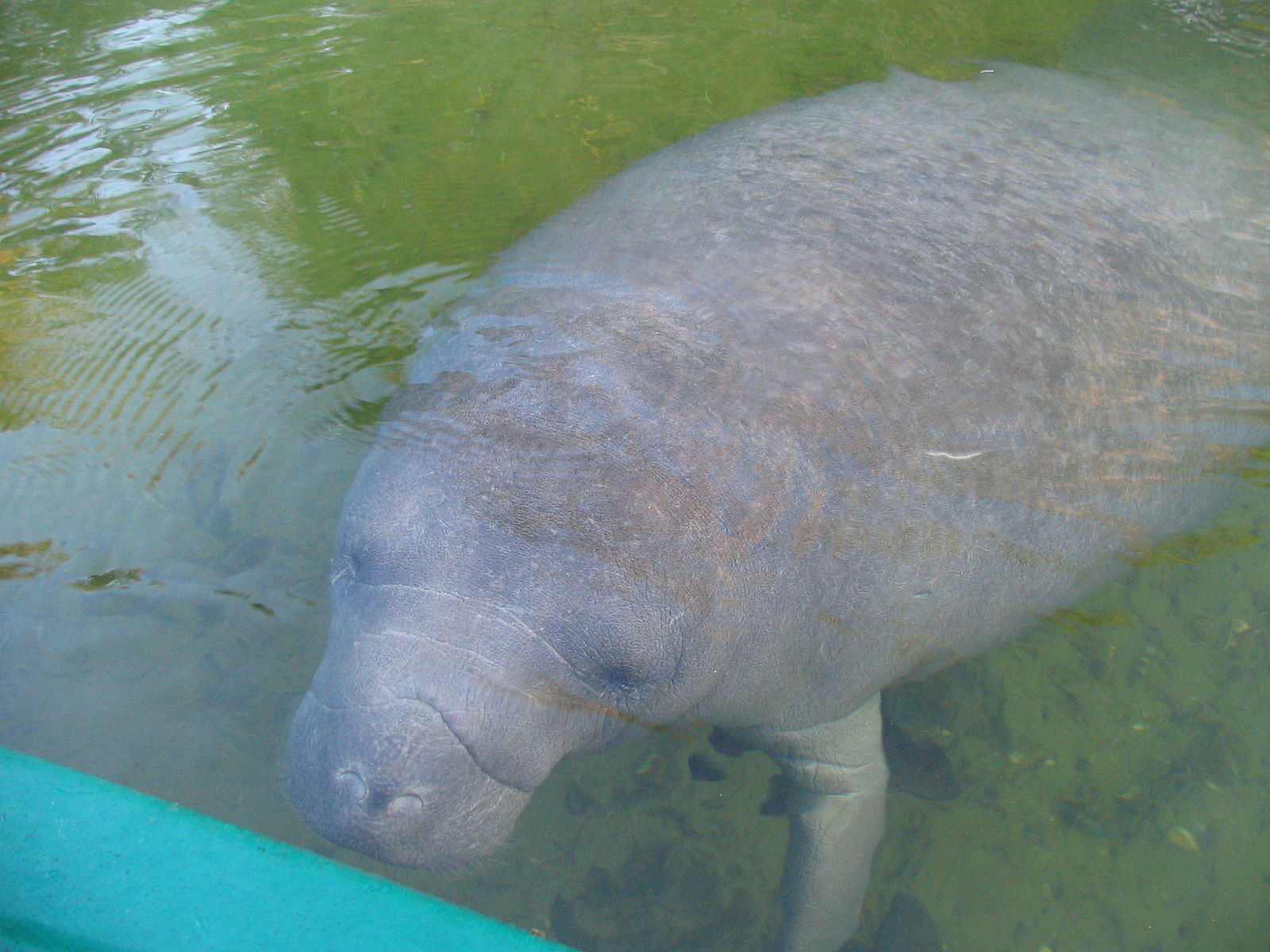 The brackish water of the river offers a perfect environment for manatees to live. Coming up for air, locals flock to the river's edge upon spotting this majestic sea cow. To get a closer look, rent a kayak and head into their territory. The calm waters and beautiful scenery offer an easy kayaking venture for even the most inexperienced. Keep your eye out to spot a manatee!
5 PM – MANATEE PARK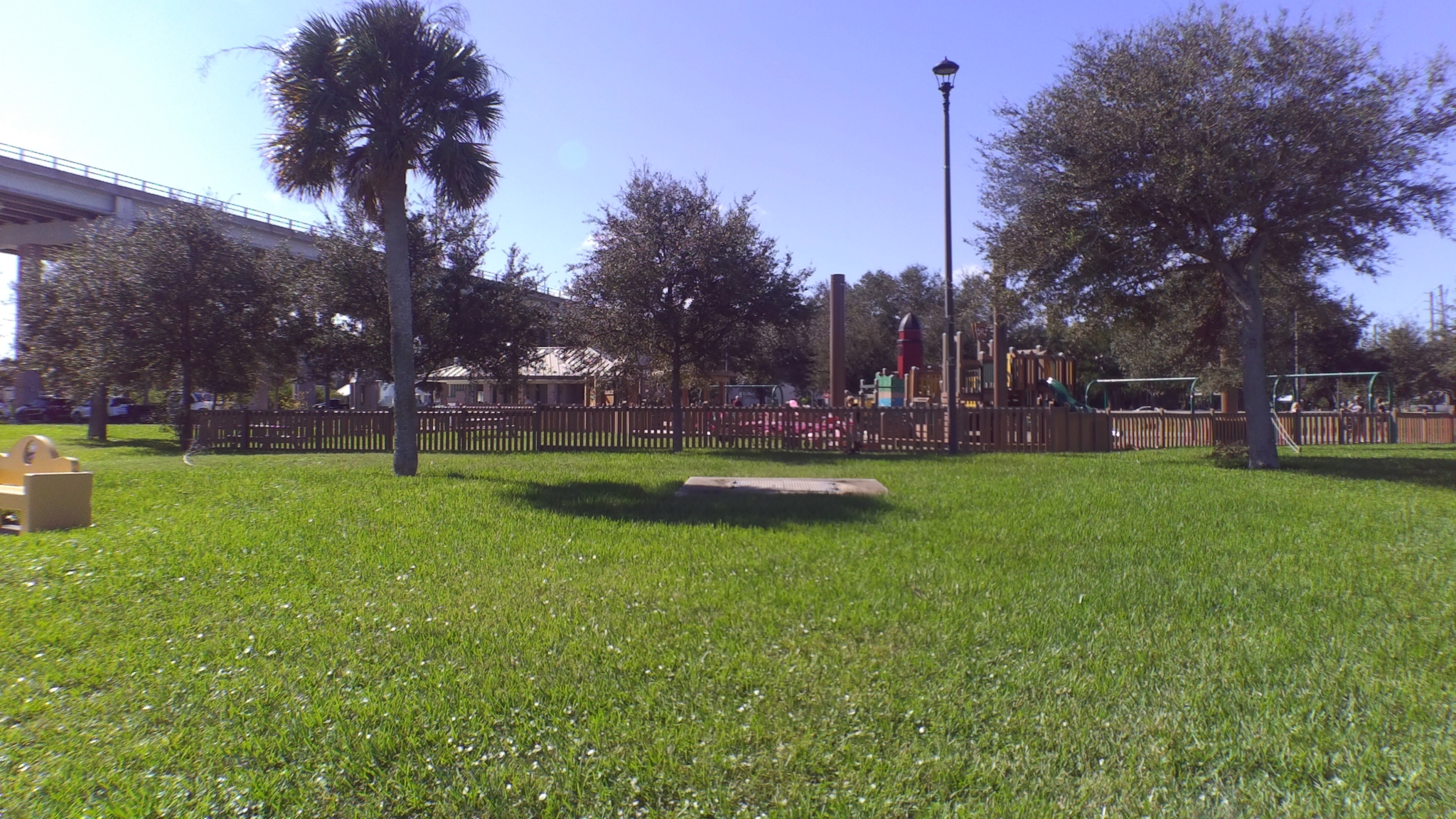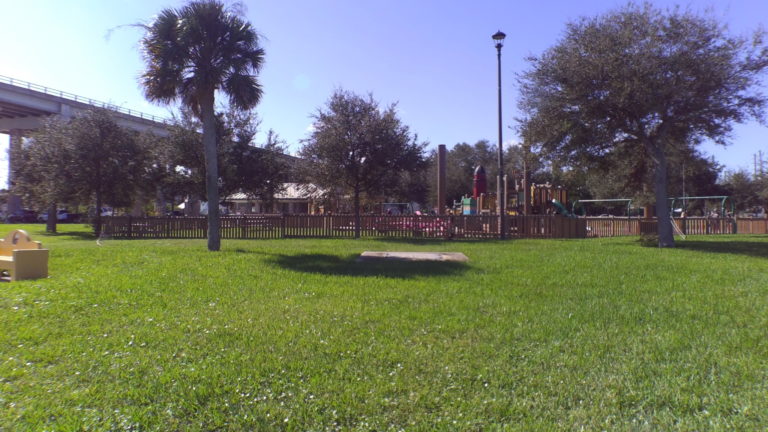 This riverside park provides large versatility for children and adults alike. Kids fall in love with the playground filled with many swings and slides. Teenagers pose at the railings for their perfect prom picture. Adults walk around catching Pokemon as well as simply relaxing on benches. For all ages, this park holds something for you.
6 PM – THE GARLIC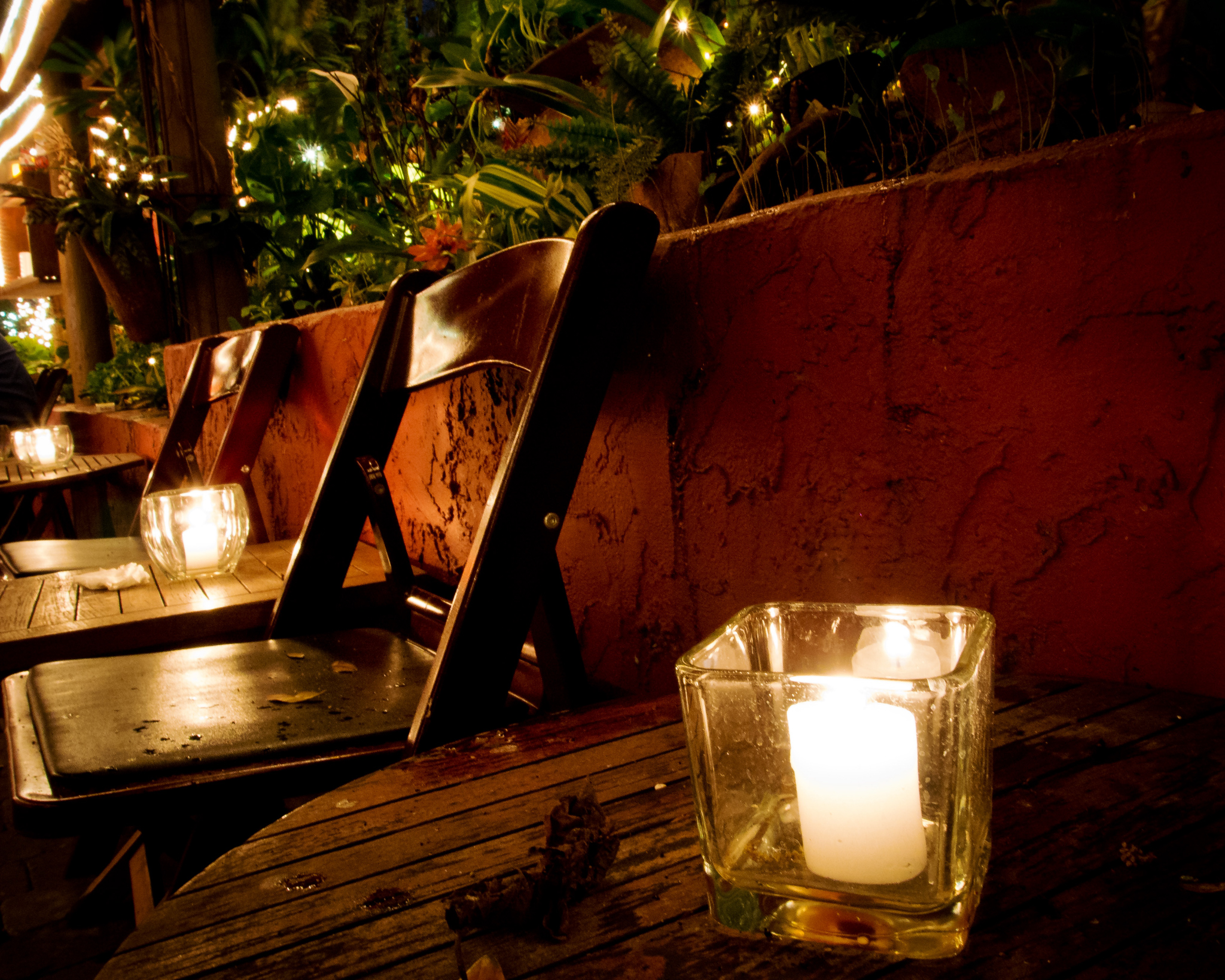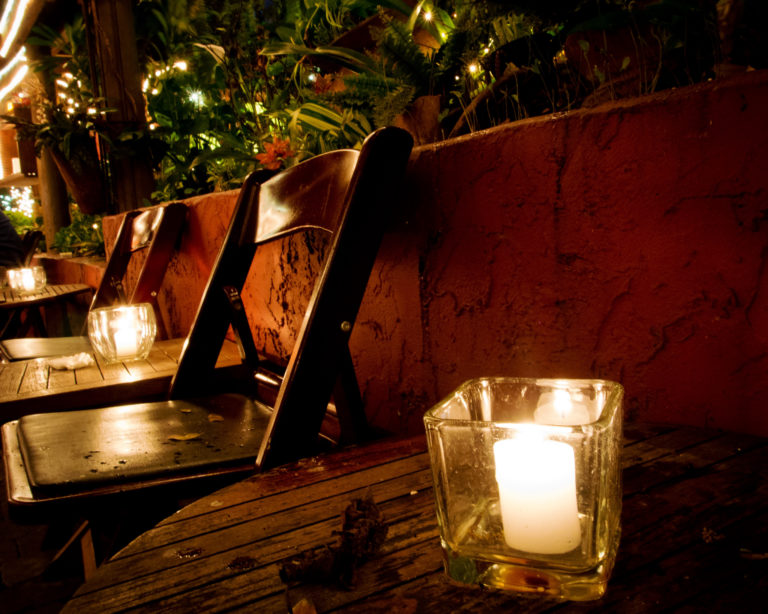 Vampires beware! The Garlic features fine dining mere blocks away from the ocean. The namesake comes from the cloves of garlic decorating the entryway as well as the various garlic appetizers. From pasta to steak to seafood, this restaurant encompasses a variety of diets. While slightly more expensive, you at least get two meals due to the extremely large portions served. Head over to enjoy everyone's favorite spice.
7 PM – WATCH THE SUNSET ON THE BEACH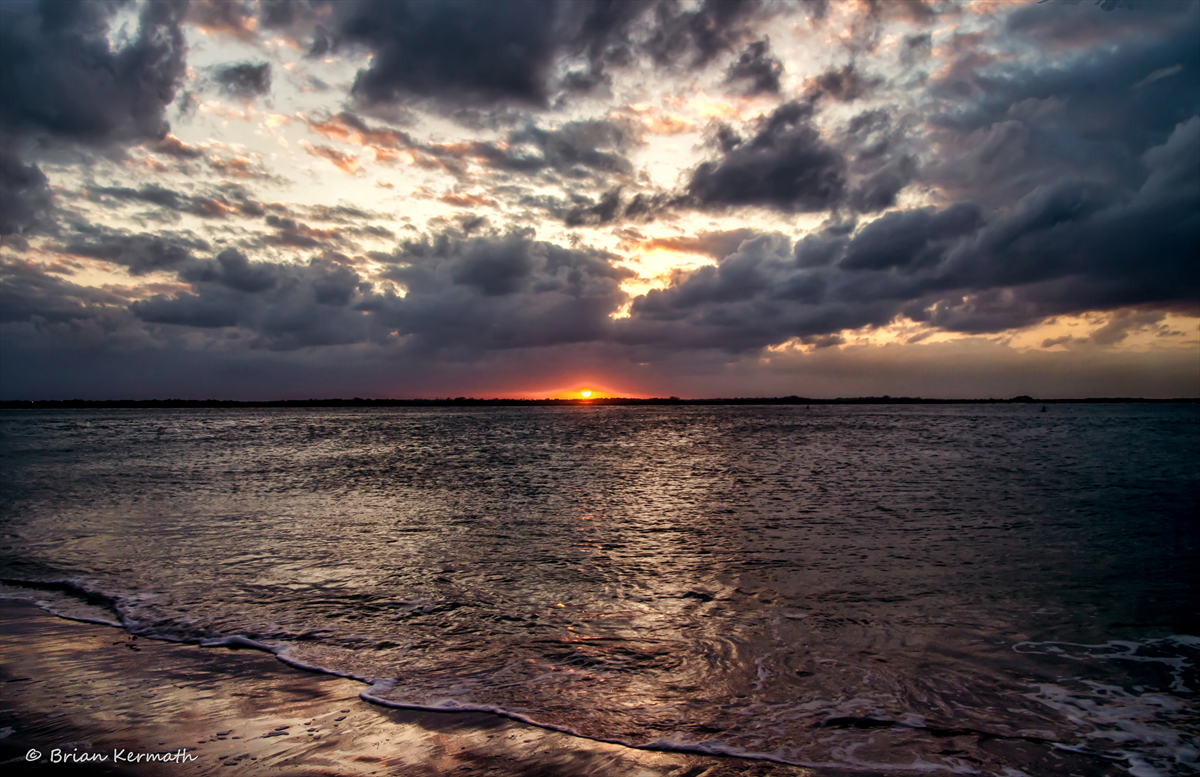 "There's something inherently romantic about sunsets on the east coast. Soft hues of orange blend gently into the blue morning sky and the water sparkles perfectly with each crashing wave. The beach is quiet and serene in the mornings, with the occasional passing of seagulls and local runners. New Smyrna is the perfect destination for those seeking an unadulterated show by Mother Nature," Emily Berndt, a New Smyrna Beach resident said. Head a few blocks east from The Garlic around sunset to take a ride with nature.
8 PM – WATCH THE ROCKET LAUNCHES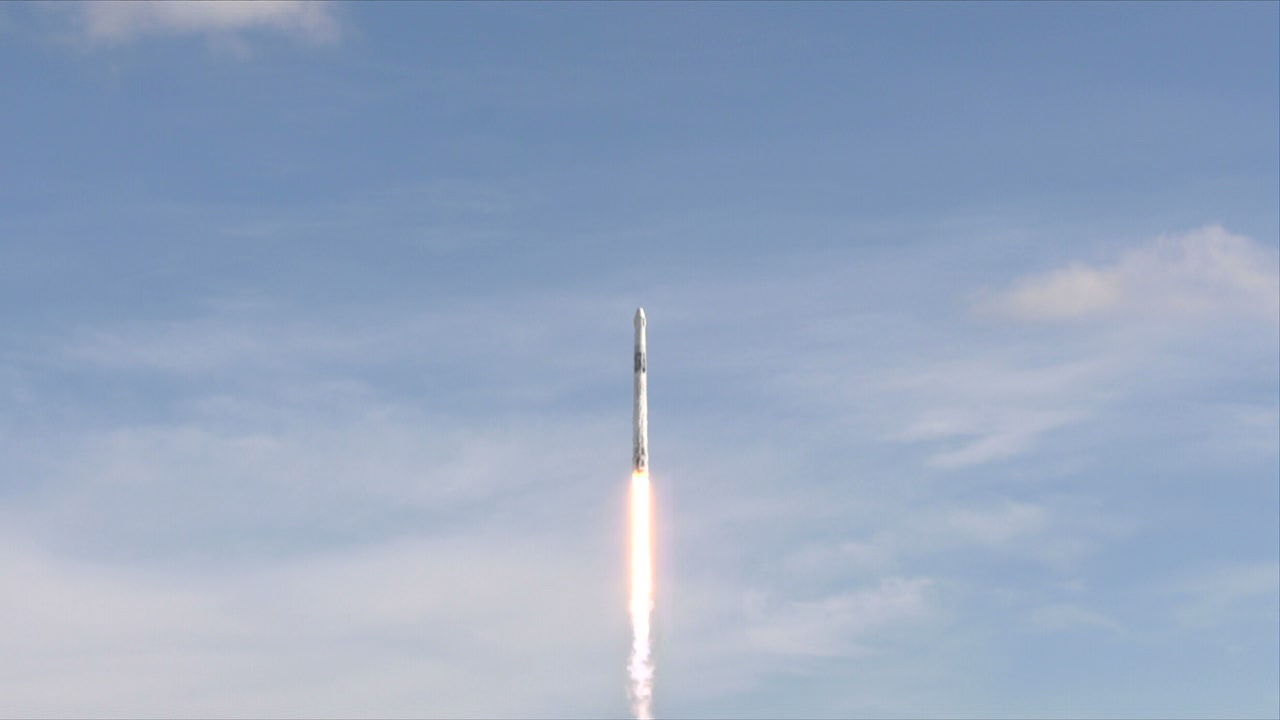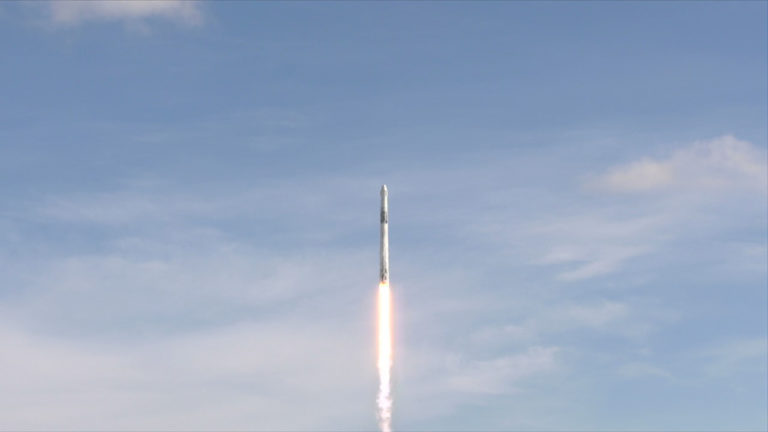 Kennedy Space Center may be a few hours away, but the rocket launches exist in full view. The town comes out on the beach in waiting as the countdown begins. Times may vary, but Cape Canaveral typically schedules launches in the late evening. The fiery trail burns against the starry backdrop creating a beautiful scene. If Elon schedules a launch, you better be there.
9 PM – TURTLE WATCH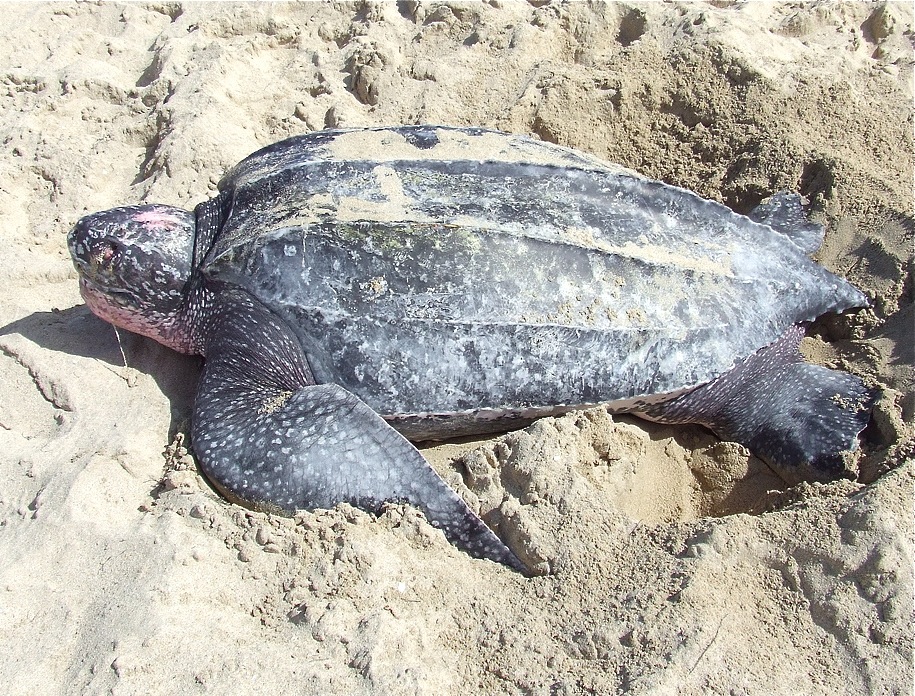 Arrive at the Canaveral National Park during turtle nesting season to experience quite the show. Begin at the visitors center where a quick movie educates the crowd regarding the Florida Sea Turtle scene. Afterwards, volunteers lead you towards an active nest where a sea turtle lays its eggs. As a visitor, you even get to name the turtle! If you come back in three months, you might spot the baby turtles hatching.
10 PM – FISHING UNDER BRIDGES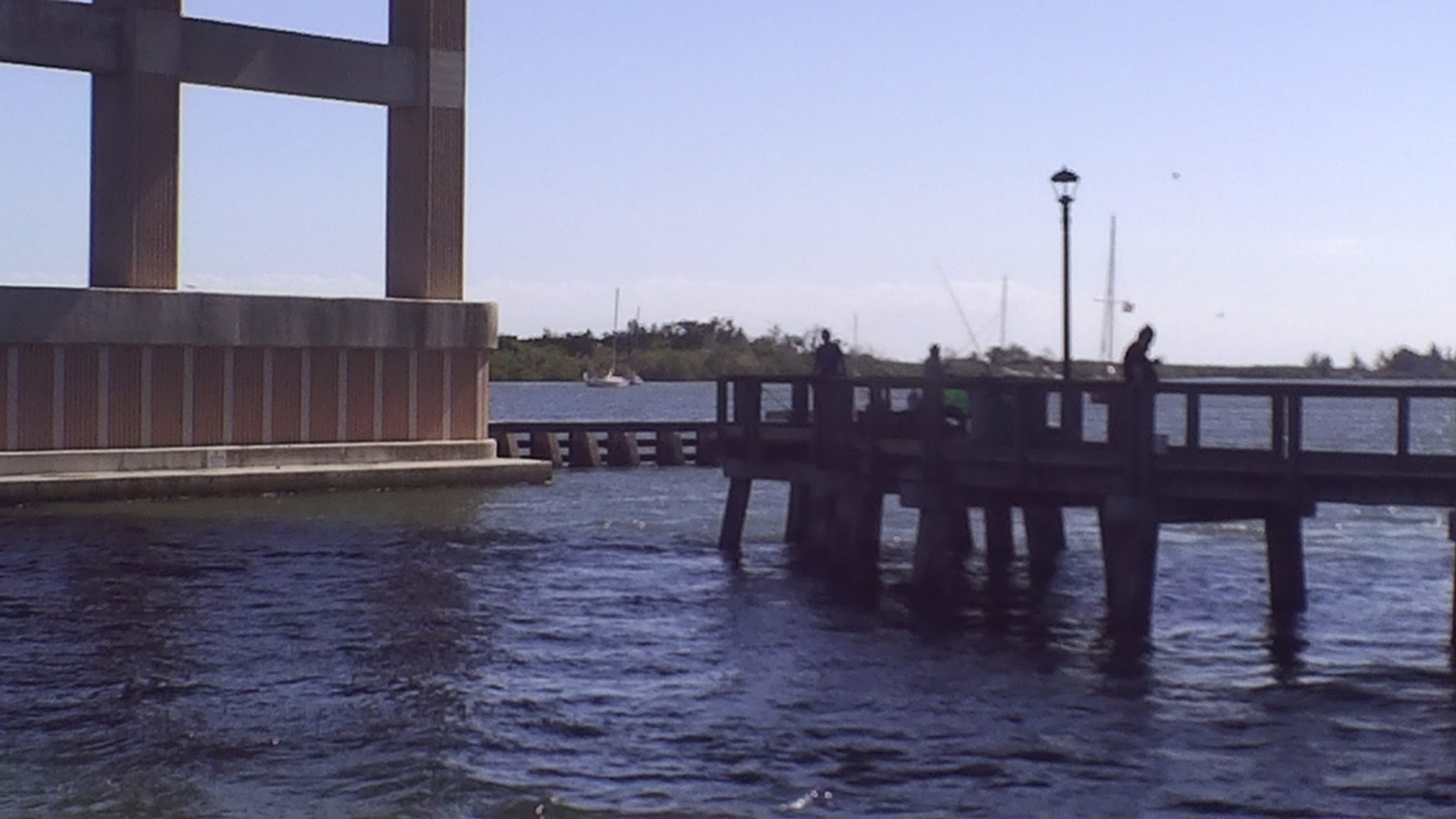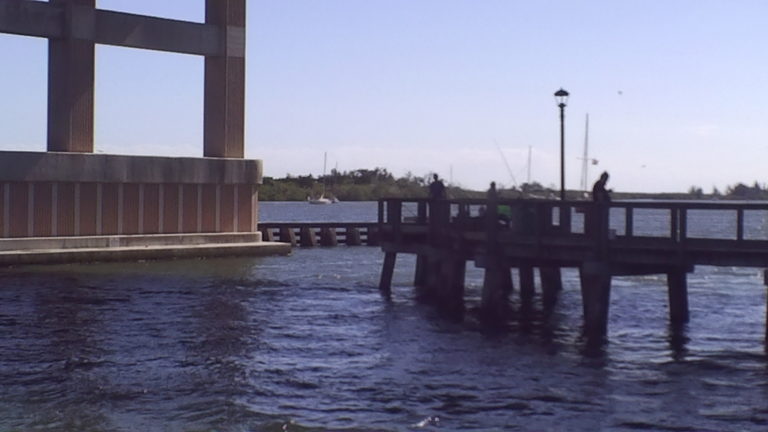 "Living in a town with a great fishing community is always fun. Knowing that you are casting your line into the same waters big sharks have been pulled from makes things exciting.  Night or day you can fish next to the other fisherman who are addicted," Drake Harden, a New Smyrna Beach resident, said. As one can see, the docks under the causeway bridges offer fun for experienced as well as amateur fishermen.
11 AM – COSMIC BOWLING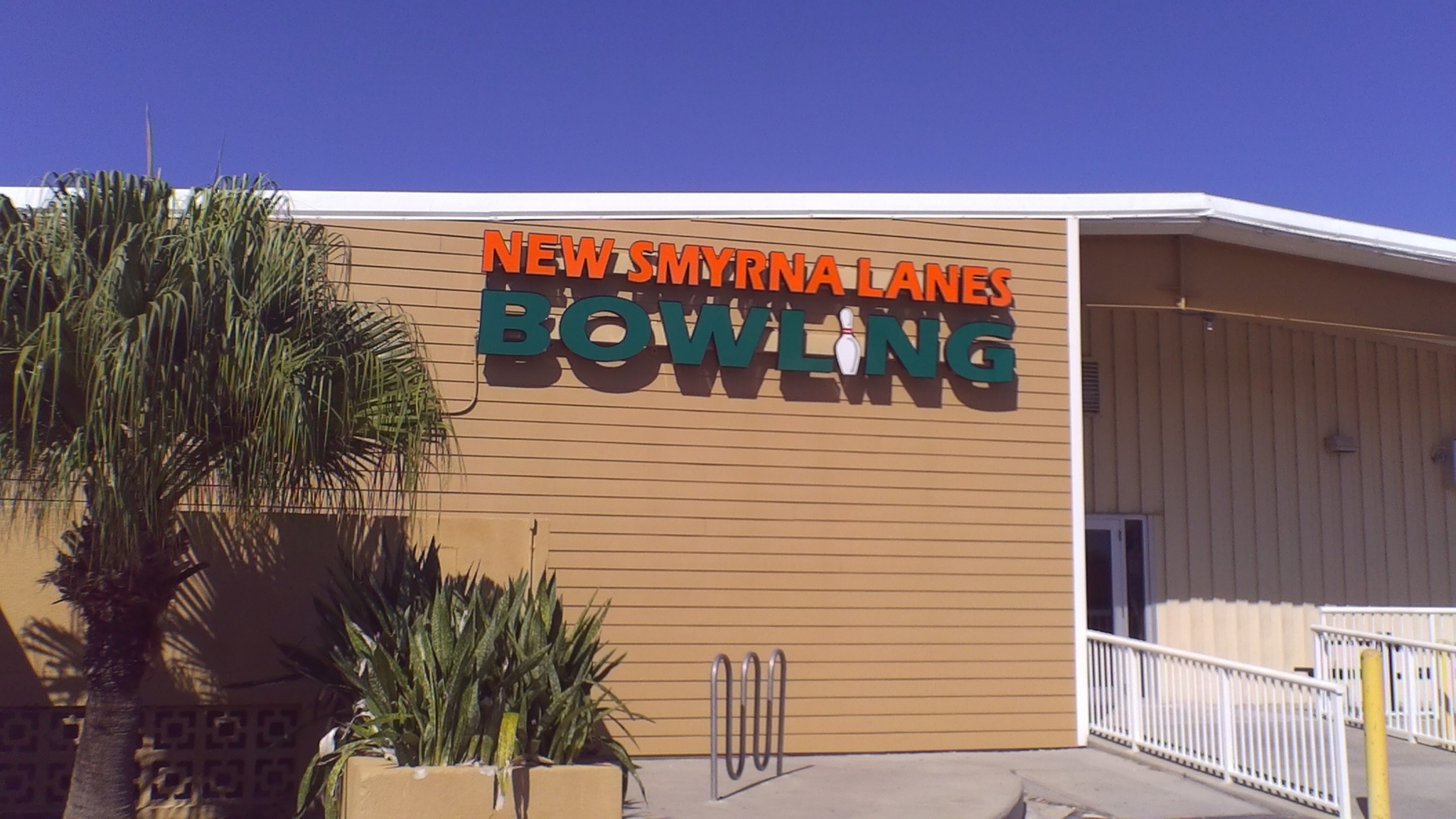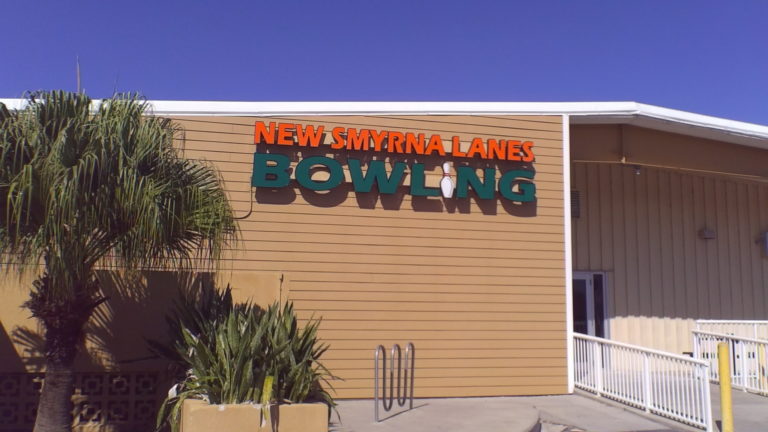 "It's beautiful, trippy and fun to hang out with your friends. When the neon lights come on, it feels like you're on another planet," Eliot Avelar, a frequent New Smyrna Beach visitor said. Down the street from the bridge stands New Smyrna Lane. Right before close all the regular lights turn off as the neon lights turn on, the staff cranks the music up loud and everyone gets their bowl on. Don't split on cosmic bowling, head over for a strike.
12 AM – MERK'S BAR AND GRILL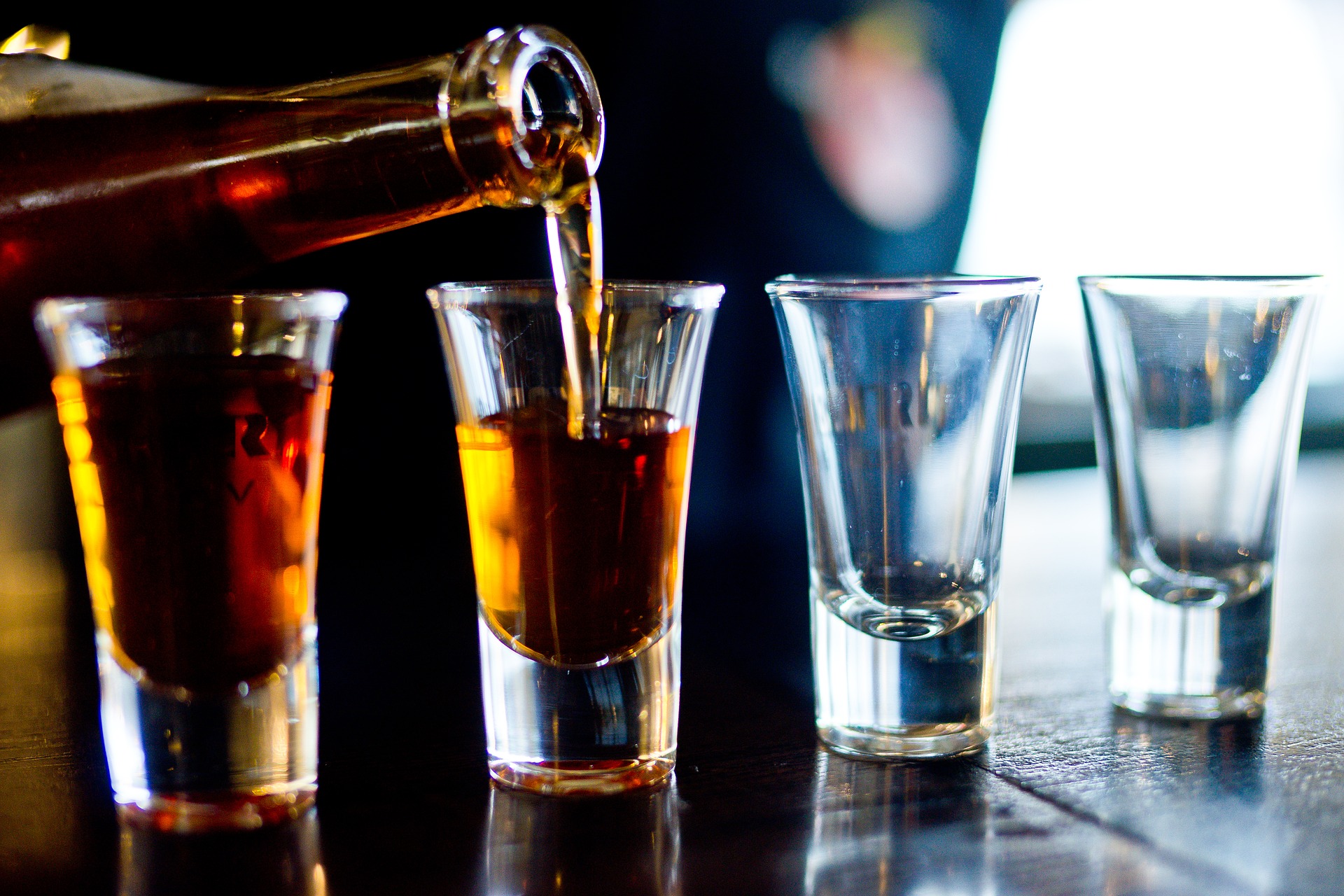 For those 21 and over, head right next door from the bowling alley to this popular bar spot. Customers received great service as they celebrate a night out. Merk's offers affordable drinks served with seafood meals as well as American style cuisine. The riverside breeze pierces your nose filling your lungs with salty air as you fill your stomach with delicious beverages.
1 AM – BONFIRE ON BEACH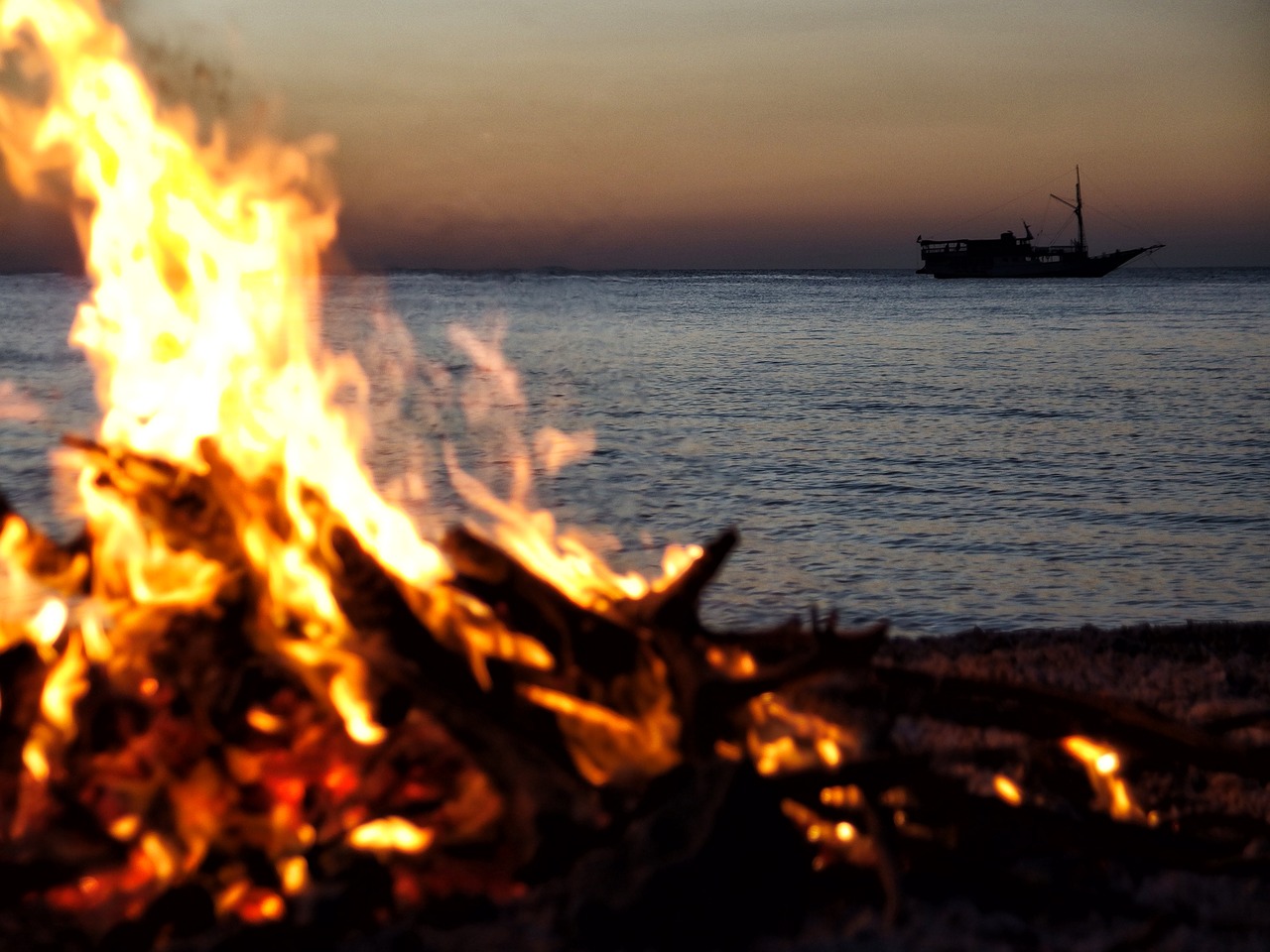 Break out the marshmallows and prepare to roast them over the firepit of your choosing on the beach. Free to rent, these bonfires provide a great centerpiece for nighttime entertainment with friends. Lucky for you, if sparks accidently fly on your clothes, run five feet away into the ocean to solve your problem!
2 AM – SKATE PARK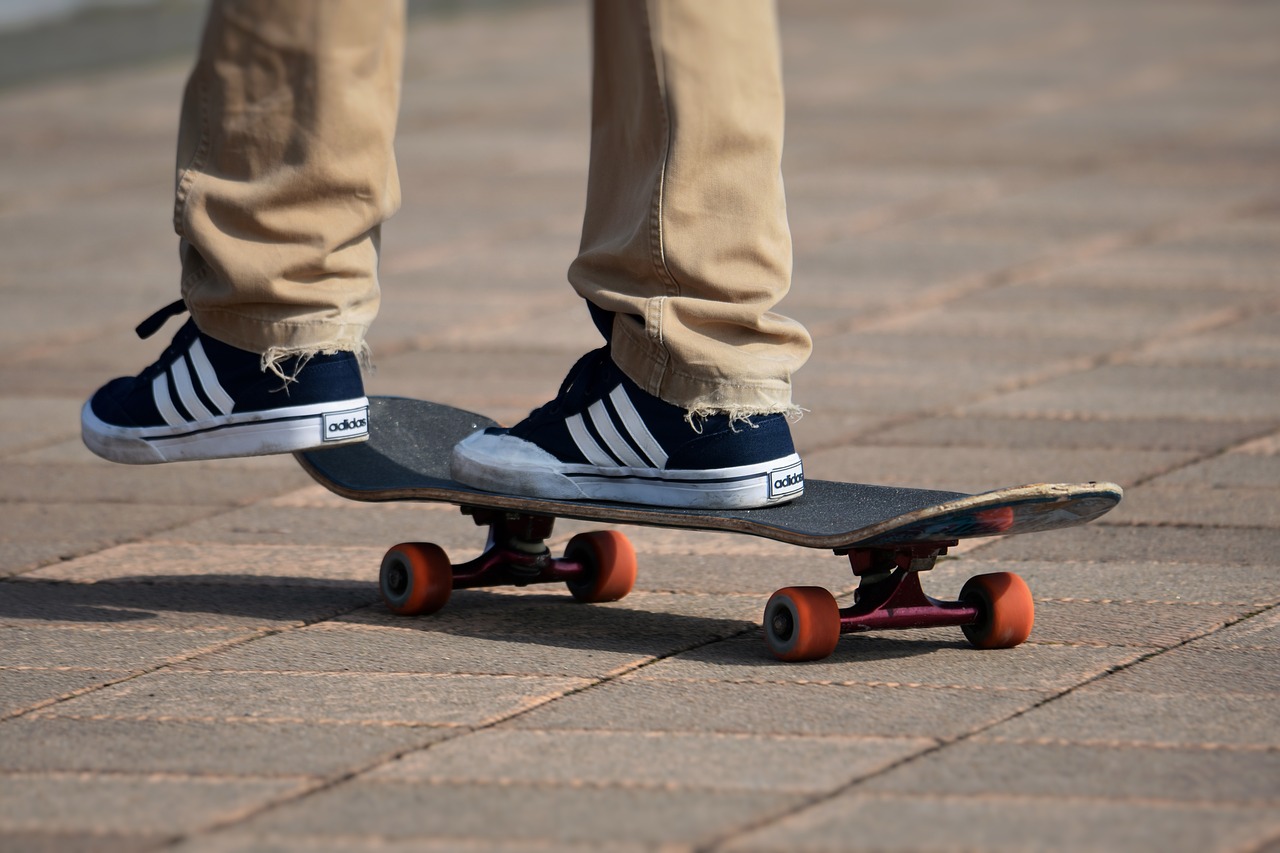 Are you a skater boy? Should we see you later? No. We see you right now as you shred the bowl at the New Smyrna Skate Park. Skaters find mostly transition skating with a small street area and a big amoeba pool. Feel free to bring a trick board or a longboard. A friendly community thrives as well as strives to help improve your ability.
3 AM – WAWA RUN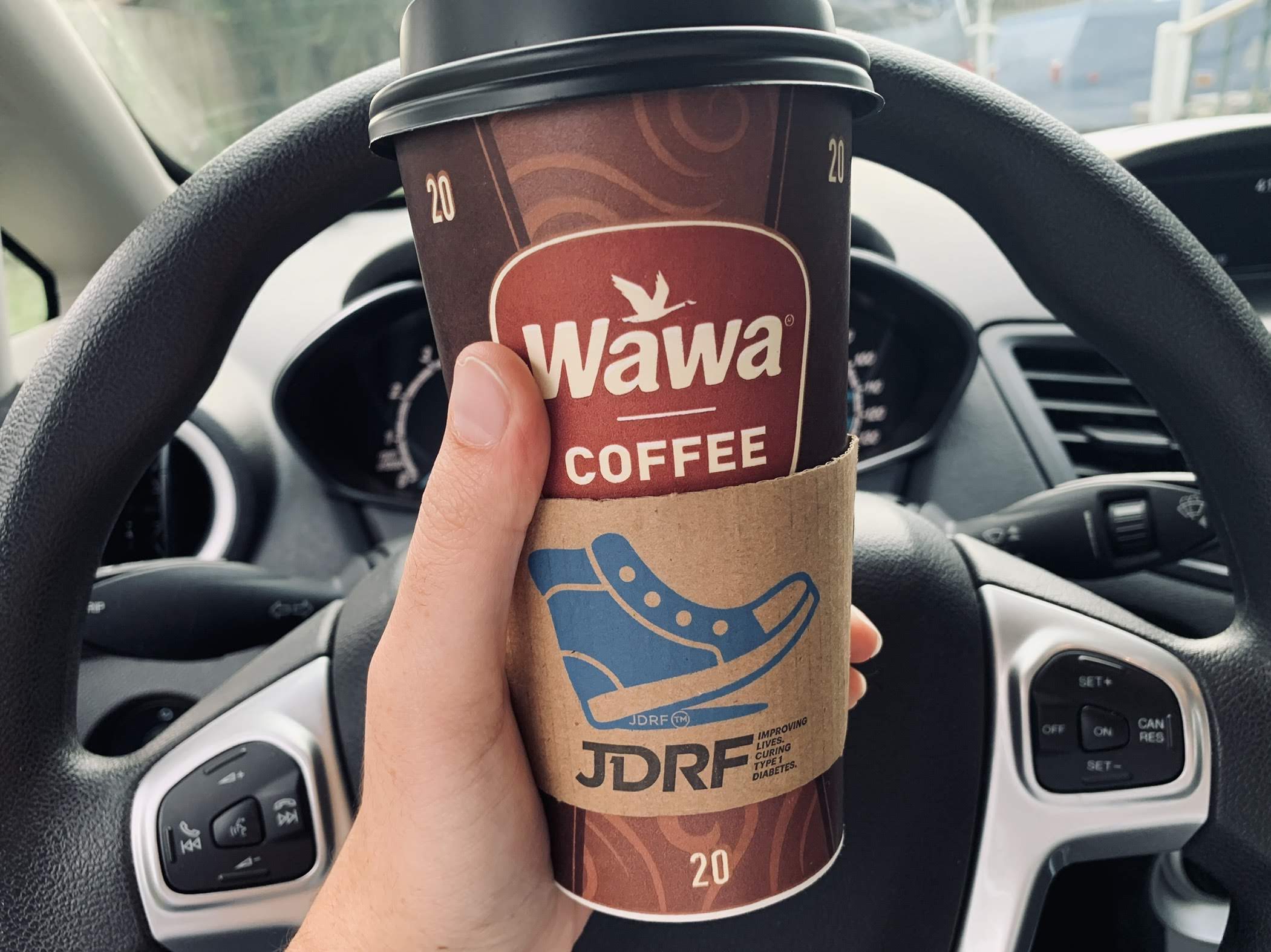 To some Wawa exists simply as a gas station. But to the people of New Smyrna Beach, Wawa encompasses their life. Since opening, the many crowd for breakfast, lunch, dinner, snacks and coffee. Monthly specials save your wallet such as Hoagiefest and Siptopia. You name it, you can find it at Wawa.
4 AM – SUNRISE SURFING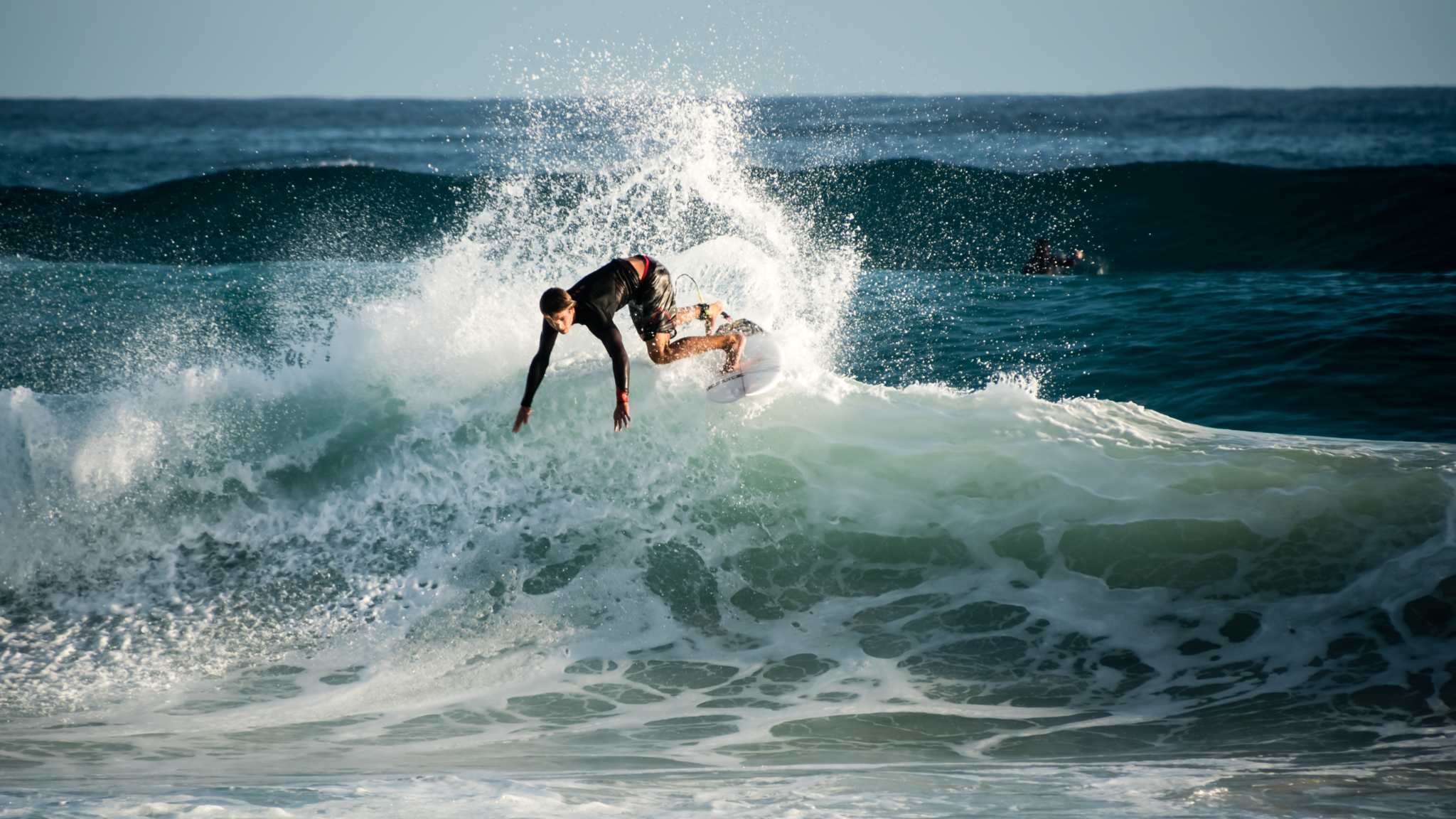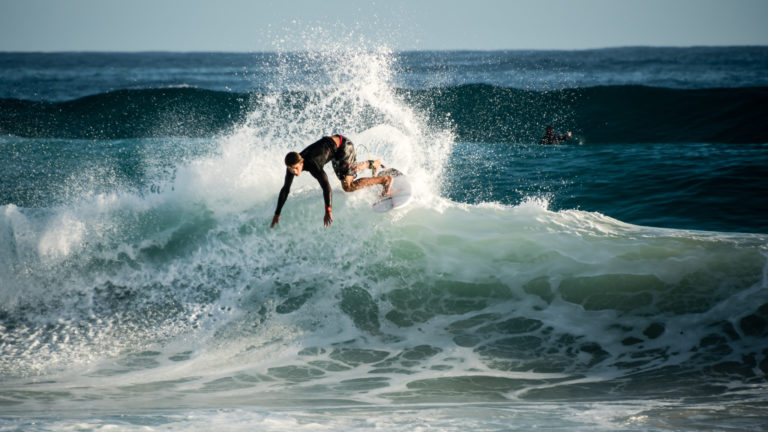 Join the dawn patrol and grab your favorite surfboard. A popular pastime of the town, many areas of the beach are prime for surfing. The inlet proves to be the most drawn to the area due to how the waves crash after hitting the jetty. This results in constructive wave interference in which the new wave exists as double the height of waves found elsewhere along the beach. Have fun surfing and don't forget your wax and wet-suit.
5 AM – GET BIT BY A SHARK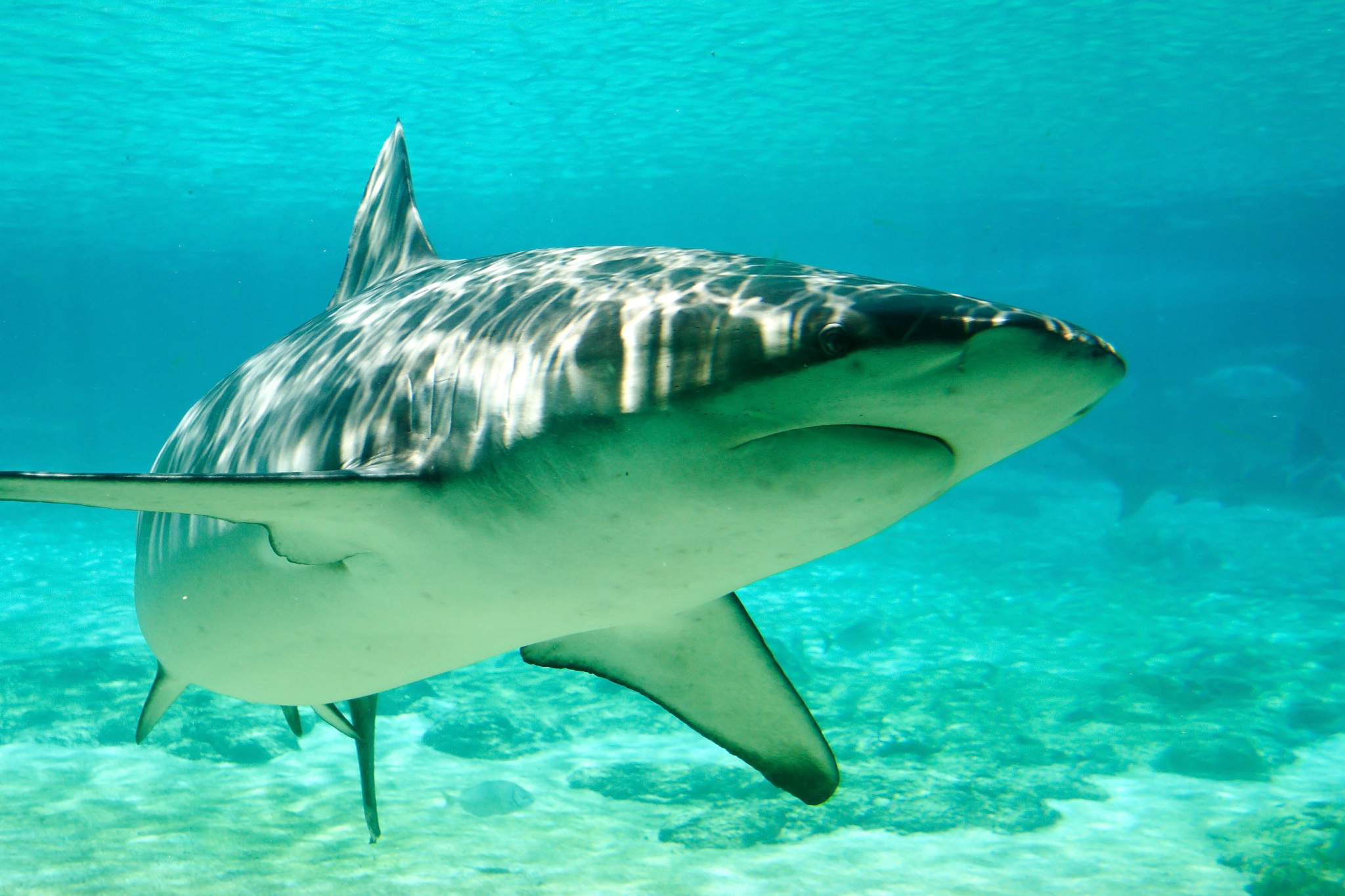 Known as the "shark bite capital of the world", New Smyrna Beach received this title for a reason. Black Sharks and Spinner Sharks swim off the shore year-round. A few times a year, surfers come out of the water with small nips on their feet. Make sure you always swim with a buddy to ensure safety. Try not to add become another shark victim statistic!