The University of California-Santa Barbara celebrates a long history of producing amazing alumni. Basking in California's sunny rays, UCSB lands just minutes away from the ocean, which makes for some pretty awesome summer days and even brighter students. From actors from our childhood to deep-sea explorers, USCB churned out some pretty amazing people from all walks of life.
Check out 20 UCSB alumni who got their start by rocking blue and gold!
1. Steve Aoki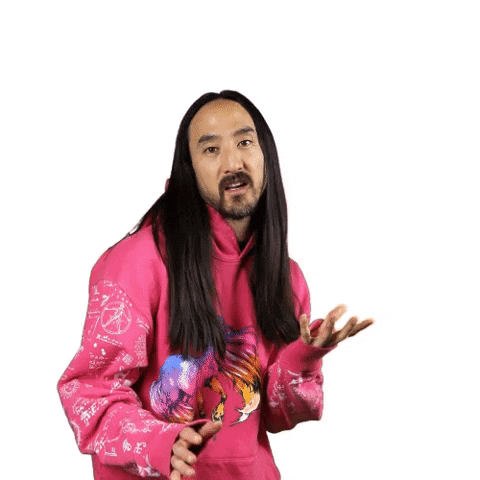 This famous DJ, musician, producer and not to mention Grammy nominee came from UCSB's class of 2000. But here comes the shocker: this music phenomenon didn't study anything music related in college. His double B.A. in Feminist Studies and Sociology clearly shows that you don't need a degree in the field that you end up in to be successful. "I would love to go to one of his shows, the crowd always looks like a huge party. Oh, and he throws cakes into the crowd!" St. John's University junior Jake Van Tassel said. Aoki's vibes definitely leave something to behold.
2. Robert Ballard
You may know Ballard as the man directly responsible for the great scenes of the Titanic in Titanic. Robert Ballard, a deep-sea explorer, actually found the remains of the Titanic in 1985 on a top-secret military mission for the United States government. Had he not found the wreckage, the first fifteen minutes of James Cameron's Titanic would be seriously lacking. Fun fact: Ballard is actually an adjunct professor in earth science at UCSB today!
3. Doctor Leroy Chiao
While Ballard explored deep beneath the ocean waves, Doctor Leroy Chiao roamed the sky far beyond our atmosphere. Chiao spent five months as a commander in the International Space Station on Expedition 10. He even spoke to middle school and high school students while he commanded the ISS! Before he went circling the earth, he earned his Master of Science and
Doctor of Philosophy at USCB, adding to his long list of accomplishments.
4. Larry Dierker
From pitcher to manager, Larry Dierker proves a major sporting alum from UCSB. At 17, Dierker signed with the Houston Astros back when they were the Houston Colt.45s. He even played in the major leagues while going to UCSB! After graduating in 1968, he continued to play ball until 1977 before setting his eyes on broadcasting, managing and penning a book about
his time in the MLB.
5. Michael Douglas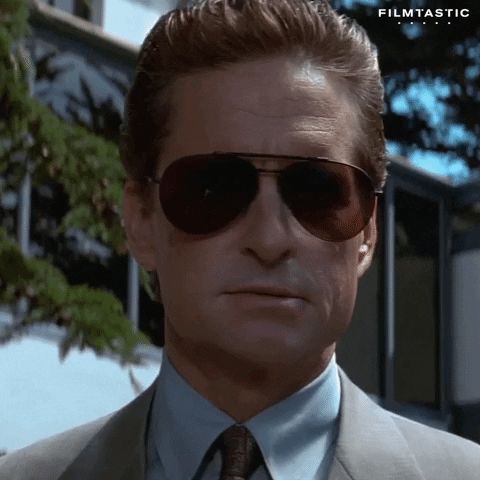 Is someone making Pym Particles in here, or is it just me? Hank Pym, or rather Michael Douglas, represents another UCSB alumnus involved with the campus. Along with his multitude of awards for acting and producing (who knew he produced One Flew Over the Cuckoo's Nest?) he also serves as an external advisory board member for the Carsey-Wolf Center. Crazy how things can go from being so small to so unbelievably large.
6. Scott Frank
Marvel seems to keep an eye out for UCSB alumni. Scott Frank, a screenwriter, director and author, actually got nominated for an Academy Award for his work on the screenplay for X-Men's Logan. "In the movie, it has a similar plot to that of one from the comic Old Man Logan where we see an older and more gritty Wolverine…it showed how truly gory and brutal Wolverine can be and that [R] rating made it…able to take the story in a direction it needed to go to tell this beautiful story," St. John's University junior Steven Kaht said. From all over the country, many students still find a soft spot for Frank's work with the character of Wolverine.
7. Elizabeth Gabler
After giving us movies like The Devil Wears Prada, Marley & Me and Hidden Figures, Elizabeth Gabler's job as president of Fox 2000 went under when the Walt Disney Company acquired the company. This UCSB alumnus also serves as a member of the external advisory board at the Carsey-Wolf Center with Michael Douglas. These days, Gabler joins the ranks of Sony Pictures Entertainment in the production of media based on HarperCollins books. If only she saved Game of Thrones.
8. Logan Green
While commuting from UCSB, Logan Green came up with the idea of Lyft's predecessor, Zimride. The grueling hours of traffic and breakdowns on Greyhound buses while visiting his girlfriend got him to thinking about how to improve commuter travel. Eight years later and a multi-billion-dollar company under his belt, Green still carpools in his Nissan to get to work.
Talk about committed.
9. Jeff Henley
We owe Jeff Henley a very large thank-you: as the vice-chairman of the Oracle Corporation, he works behind one of the companies who helped TikTok stay on American soil. Involved with Oracle since 1991, Henley claims a variety of roles since then. Another UCSB alumni serving the campus, Henley also works on the UCSB chancellor's advisory council, as well as the UCSB Engineering College's international advisory council.
10. Jose M. Hernandez
As far as astronauts go, Jose M. Hernandez symbolizes a man who truly changed his stars. Though born a migrant farmworker, Hernandez's determination and resolve made him NASA's first Mexican-American astronaut. A product of UCSB's Electrical and Computer Engineering program, Hernandez became a man of many talents. He also started his own foundation, Reaching the Stars, to encourage young people to learn the sciences and math.
11. Carin Jennings-Gabarra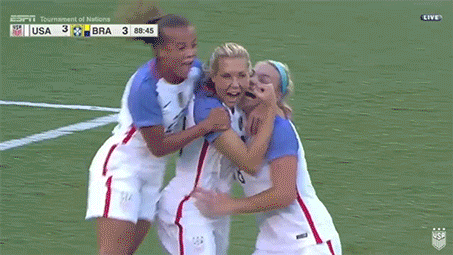 The United States Women's National Soccer Team (USWNT) champions itself as the only women's soccer team in the world to have four stars on their shirts from the FIFA Women's World Cup—and Carin Jennings-Gabarra saw the first. Before achieving the Golden Ball for MVP in the 1991 tournament, Jennings-Gabarra got her start by playing on the UCSB women's soccer team. Her powerhouse moves set the USWNT in motion for Megan Rapinoe's iconic World Cup poses.
12. Harvey Levin
This just in from TMZ: Harvey Levin is a UCSB Alum. That's right! Harvey Levin graduated UCSB in 1972 with a B.A. in political science and even watched the moon landing on the beach while enrolled. Granted, he was drunk at the time, but his experiences at UCSB set him up for a very successful career. His job as an editor at TMZ proves to be very well-known, but Levin also practices law.
13. Jason Lezak
Michael Phelps' definitely deserved all of his aquatic glory, but Jason Lezak definitely proved no chump on the American Olympic Swimming Team. He pulled a jaw-dropping recovery in the final leg of the men's 400 freestyle relay and scored a gold medal for the American team. Before he got gold, Lezak swam for UCSB. But get this: he got kicked off the team his junior year due to poor sportsmanlike conduct after receiving a scholarship to UCSB for swimming. He had to issue an apology to the team of course, but they ultimately brought him back.
14. Chanel Miller
Her name in the court documents? Emily Doe. Everyone knows her terrifying story across America. Her real name is Chanel Miller, and she survived Brock Turner's sexual assault. As the author of the book, Know My Name, Miller received a degree in literature from UCSB a year before her assault. Her story sparked a national discussion about the treatment of sexual assault victims on college campuses. Her mural, now displayed at the Asian Art Museum in San Francisco, revolves around her experience. I hope that I can see it one day.
15. Aja Naomi King
She started out by guest-starring on TV shows, but that's long since passed. This two-time NAACP nominated actress is best known for her work on the TV show How to Get Away with Murder. Her iconic line, "I want to be her," made her character's inspiring ambition known from the beginning. Her name is Aja Naomi King, and she soared as the only black woman in her acting program while at UCSB.
16. Barbara Nwaba
Another UCSB sporting legend, Barbara Nwaba claims the title of the 2015 USA Outdoor Track and Field champ in the heptathlon. From 100-meter hurdles to long jumps, this seven-event-long contest amounts to more than something to scoff at. She also participated in the 2016 Olympics, finishing in 12th place in the heptathlon as the top American. You go, girl!
17. Eric Roth
"Run Forrest, run!" These iconic words came straight from the brain of Eric Roth. Roth won UCSB's Distinguished Alumni Award in 1996 for screenwriting, only two years after he wrote the screenplay for Forrest Gump. You can find Roth's hand also involved in 2018's A Star is Born. "The way he wrote the characters and the words that the characters spoke made the viewers attached to the characters," St. John's University junior Brianna De Simone said. His contribution to the film's inception made all the difference to fans.
18. Jerry Trainor
A graduate of USCB, Jerry Trainor holds two Kid's Choice Awards from the Australian Kid's Choice Awards and one from the U.K. Kid's Choice Awards under his belt. "Spencer Shay [in iCarly] taught me to bring creativity and individuality wherever I go and to have a life-lasting urge to make spaghetti tacos," said St. John's University junior Alyvia Proscia. "And Crazy Steve [from Drake and Josh] was undoubtedly hilarious with his notorious tangents." It feels pretty wild that we all remember how wild Crazy Steve acted. Just looking at this gif makes me crack a smile.
19. Alan "Big Al" Williams
UCSB's athletic department really brings something else. Another successful sportsman, Alan Williams achieved multiple distinctions while he played for UCSB, including the 2014 Big West Player of the Year award. His first professional team landed with the Qingdao DoubleStar Eagles when he joined in 2015—the same year he graduated from UCSB! While Williams never did get officially drafted in the NBA, he will play with the Lokomotiv Kuban of the VTB United League along with the EuroCup.
20. Dawn Wright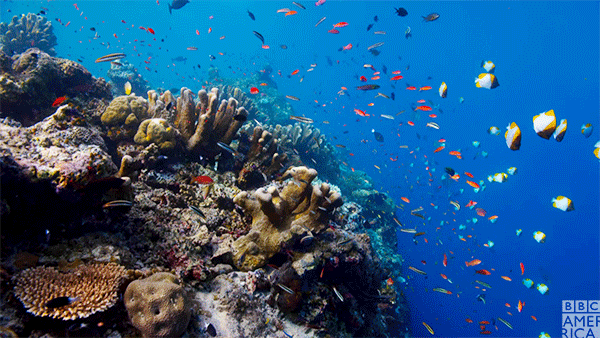 Alongside Robert Ballard, Dawn Wright made history with her leading role writing the literature on the marine geographic information system (GIS), which maps the ocean. She currently serves as the Chief Scientist of Esri, an organization in charge of the GIS. Wright carries a lifetime achievement from UCSB, too! This woman not only made it easier to map the ocean floor but also became an affiliated faculty appointed professor at Oregon State University in the College of Earth, Ocean and Atmospheric Sciences. To say I'm impressed? That's an understatement.