How did you feel about 2017? From a country heavily divided for the presidential election, along with several natural (and human) disasters, seeing all the positives from this past year may require a "half-glass full" mentality. The best thing we witnessed, however, were the ways we came together in times of need despite the division we fought. As we continue to move forward, I believe we all hold hope of this unity remaining strong.
Follow along to see 17 other wins we gained throughout 2017.
1. #MeToo
https://www.youtube.com/watch?v=GI-jNe8SPmk
Hashtags have the power to bring people together virtually, but none struck a chord quite as deep as the #MeToo. It circulated on every social media site available. Thousands of women and men took a stand against sexual assault by speaking out about their past or current abuse. "The trend was able to catch on and ensure the fall of otherwise relentless Hollywood big names. Obviously, this exploitation won't stop, but this trend has surely been a success as it hit the normalized structure everywhere and reminded us the simple truth—the victims can open up about it," said University of Florida graduate student Zaki Muhtadi. Any small step brings us closer to ending all silence.
2. Australia Legalized Gay Marriage
Same-sex marriage was legalized in America in 2015, but several countries still haven't followed suit. With every country that votes "yes," we get closer to a better world. Australia finally joined this movement just a few weeks ago—a perfect way to end the year. This path started in 2000 when the Netherlands became the first country to legalize gay marriage, and now 29 countries officially back this union politically and socially. As we move forward, this number should continue to rise.
3. Diversity in Public Office
Throughout the various elections this year, we saw a huge trend of minority groups finally getting the representation they deserve in office. Whether on the county, state or national level, any win makes a heavy impact on the group being represented. "Not only did we gain Sikh leaders and more African American leaders, we also gained openly transgender leaders which has opened doors for years to follow. This allowed those who, before, believed they couldn't make a big impact on the world, to now be able to recognize they can follow in some amazing footsteps," said Florida State University sophomore Rebekka Behr. This progress weighs immensely on the future of our country, something that looks a little brighter with each new perspective voted into office.
We have made it our mission with College Magazine in 2017 to support women in office with our 50by2050 campaign. We aim to increase the number of women in congress from its current 20% to 50% by 2050 for equal representation. We've interviewed several powerful female political and social leaders, including Jess Weiner, Ilhan Omar and Danica Roem.
4. Stranger Things 2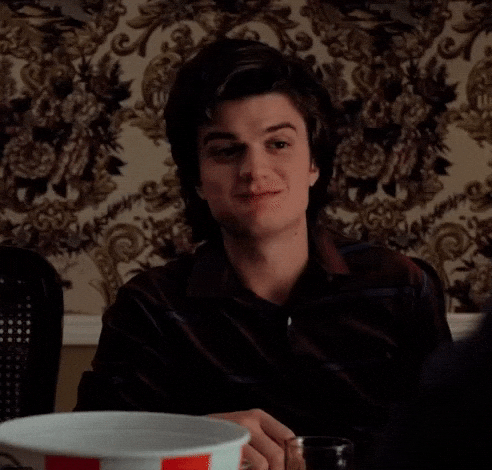 For the second year in a row, Stranger Things had us all sitting at the edge of our couches. The critically-acclaimed Netflix original has thousands of viewers tuning in to keep up with the upside down. From the strong casting to the beautiful cinematography, to the top-notch music and unpredictable plot line, it's no wonder the show has taken everyone by storm. If you have yet to join the bandwagon, you just might be the only one.
5. Westerns Made a Comeback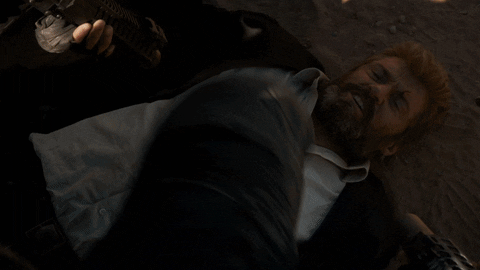 Once you jump on the trend, there's no turning back. "Logan made westerns cool again," said FSU sophomore Daniel Riesgo. "It was a high grossing film about a lonesome cowboy with claws." If you didn't catch the film in theaters, then you can turn to Netflix for another original. Godless, a TV mini-series, puts a feminist twist on the typical western. The show follows the ladies of a small town called La Belle, displaying several strong female characters along the way that we all can appreciate.
6. Music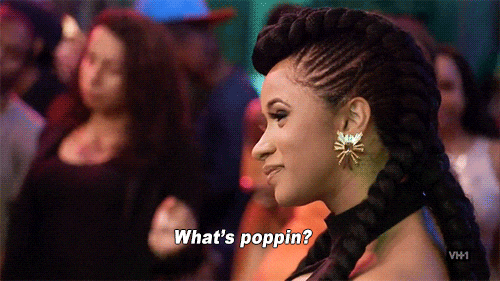 We saw good album after good album get released this year, especially over the summer—all genres included. And female artists dominated the charts. With the rise of Cardi B, the return of Kesha, and the release of Lorde's sophomore album, I think we can deem 2017 the year of women. That's not to say we were lacking with male artists. Harry Style's debut solo album shook everyone up in the best possible way. And of course, the rise of Brockhampton really took off in 2017. Three albums in one year, the Saturation trilogy, has set this perfect mix of boyband turned rap group into one of the top groups to watch out for in the game.
7. Top Fashion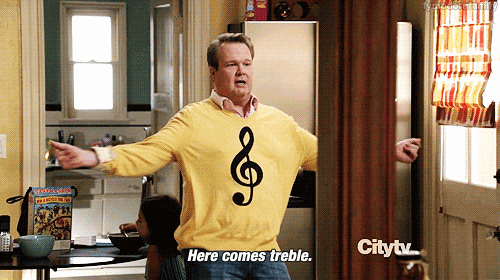 New fashion trends arise every year and 2017 did not let us down. 90s fashion remained top dog throughout the year, carrying some new fashion forward items with it. Velvet took over the scene in the form of dresses, skirts and bralettes. Overalls, both short and long, can be found in just about any retail store. The dad bod has risen to the next level with the return of fanny packs and dad sweaters. Love them or hate them, these trends don't seem to be fading away in the new year.
8. Hurricane Relief
Hurricane season brought some devastating and record-breaking storms to the states. Despite the tragic losses we faced during this time, thousands came together to keep Texas, Florida and Puerto Rico afloat. "People raised hundreds of millions in relief for Texas after Harvey," said FSU sophomore Kayla Armstead. After the storms passed, we all came together to show our support by raising funds, offering refuge and rebuilding their territories. Even a simple retweet to spread the word can have great effects for causes such as this, and the efforts paid off tenfold.
9. Women's March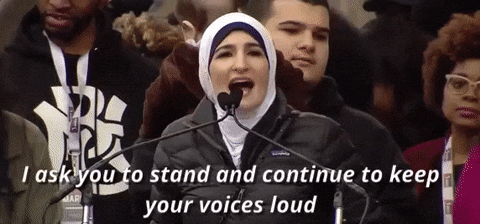 I will say it again: 2017 was the year of the woman. On January 21, millions of women around the world marched in protest to promote social change. This change includes ending violence, gaining reproductive rights, LGBTQIA+ rights, disability rights, immigrant rights and environmental justice—just to name a few. Women unable to march united through social media to support the cause. The march of 2017, with over four million participants, was deemed the largest protest in U.S. history. In 2018, we expect nothing less as women continue to march.
And we were there to witness it.
10. Mental Health Awareness
We have fought a stigma against mental disorders for hundreds of years. As we continue to discover more through research and have more people speak out about their experience, the less these stigmas get followed. "I think it's great that we are making more steps towards worldwide awareness and acceptance of mental illness. There's been multiple celebrities that have raised awareness of mental illness this year, and some even acknowledged that they were sufferers like Demi Lovato and J.K. Rowling," said UF freshman Jaime Kay. This development stands true for reaching out for help as well. 2017 paved the way for a more accepting future.
11. Therapy Pets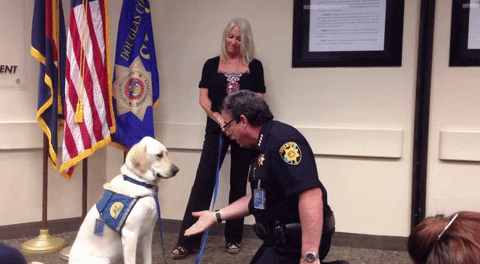 The increase of mental health awareness and, in turn, the increase of research on mental disorders, has impacted other areas of our lives. More furry friends than ever before are being registered as therapy dogs to help us in our day-to-day living. Countless studies have proved how caring for our best friends decrease our stress and anxiety by causing more serotonin to be released in our brains. Therapy dogs provide emotional support for those who need an extra boost, but they aid humans with physical impairments, too.
12. Movies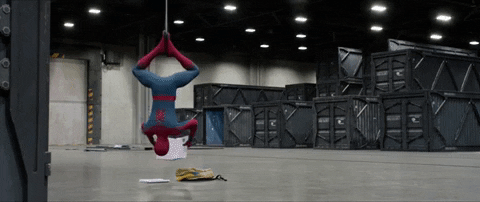 2017 brought loads of fan favorite films. Action, comedy, animation—you name it, they delivered it. "The movies in 2017 were absolutely spectacular. Movies like A Ghost Story, Lady Bird, Call Me by Your Name and movies from A24 were simply amazing," said University of West Florida sophomore Dana Siyufy. As December comes to a close, some of the best movies are currently in theaters, including Star Wars: The Last Jedi. My personal favorites from 2017 were Beauty and the Beast and Spiderman: Homecoming.
13. Vine 2
The devastating shutdown of Vine caused an uproar within the online community. Many refused to accept the end, and vines still live on through almost every other social media site. Vine compilations dominate YouTube. Vine threads get created on a daily basis on Twitter. So, while Vine never fully died out, the recent announcement of Vine 2 has sparked a lot of anticipation among the die-hard Viners. The debut of Vine 2 gives us something to look forward to in 2018.
14. Memes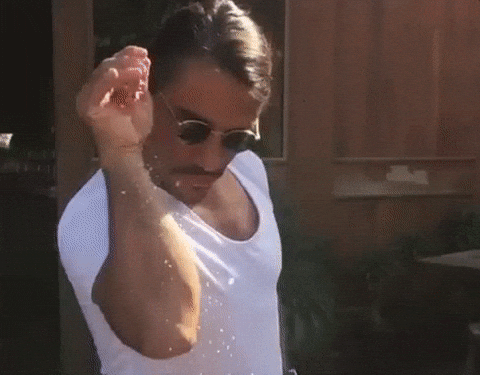 Memes get students through their darkest times, and they did not disappoint this year. From salt bae to the dancing Snapchat hotdog to the abundant "first of all" memes, 2017 gave us a never-ending list of funny references. "Kinky Spongebob memes are gradually getting more popular, and by default, so is my sense of humor," said FSU junior Christina Armes. No matter your sense of humor, you can find a meme to suit you.
15. The Solar Eclipse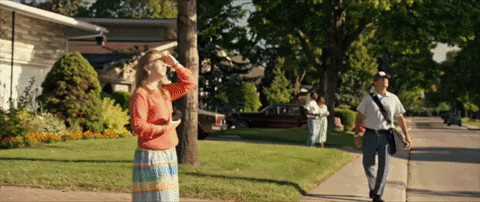 On August 21, the world came together in the name of science to witness a total solar eclipse. This natural phenomenon occurs once every century, hence why the people built up so much excitement for the event. From bonding over the fear of going blind to sharing thousands of photos online, we all got to embrace our nerdy side. The energy the day of the event was palpable whether you could see the eclipse or not. The experience will live on until the next generation witnesses the next one.
16. Good Eats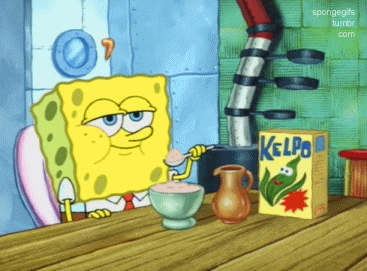 Sometimes, the day-to-day things have a heaviest impact on you. And we all know that most college students identify as major foodies. Food appreciation goes to the next level when you begin to only have homemade meals during holidays. If you feel like 2017 didn't have much to offer you, take a moment to reflect on all the yummy meals you devoured. "Eating more than just instant noodles was the highlight of my 2017," said UBCO freshman Emma Bruch. Even the little wins are still wins and deserve some celebration.
17. iPhone 8 and X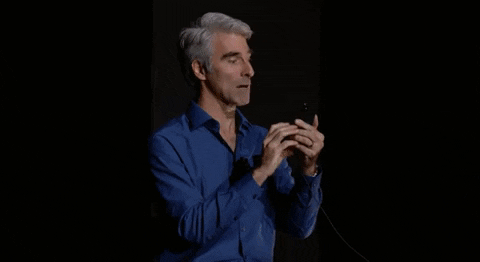 Apple has outdone itself once again. With all the new updates to the world's most popular phone, technology seems to know no limits. iPhone 8 brought wireless charging, augmented realities and an all-glass design that offers resistance to water and dust. Not to mention, the best camera thus far for a generation of iPhone. iPhone X proudly boasts an all-screen display and the face ID that sparked a lot of Beyoncé jokes from Twitter users. Probably the most exciting release (at least to me) goes to the Animoji. Admit it, we've all danced to those catchy commercials that somehow convince us we need to upgrade ASAP.