As the 2020 voting season approaches, analysts expect a massive turnout of young voters. College students voiced their drive for change in recent years with the rise of social reform and political discourse. No state embodies the youth voting turnout like Florida, which almost saw a doubling in 18 to 24-year-old voter turnout in 2018 compared to the 2016 election. The University of Florida (UF) sits in the middle of Alachua county, one of the larger counties in Florida, which sways Florida's vote. Florida's status as a swing state increases the pressure of youth to show up at the ballots. Luckily, the University of Florida offers the best resources to college students who want to leave a meaningful impact in their community.
Keep reading for 10 ways UF students can stay informed and contribute to their community, state and nation, regardless of political affiliation.
1. Register to vote
Celebrities, politicians and even Elon Musk asked you to vote, but don't let the pandering get to you. When you register to vote you give yourself the opportunity to voice your opinion on the national stage. In Florida, you must register to vote 29 days before the election at the very latest. While the Primary Election deadline to register passed, plan your calendars around the General Election deadline on October 5, 2020. Plan to vote on August 18, 2020, for the primary election and on November 3, 2020, for the general election.
If you registered to vote for a previous election, you don't have to re-register in Florida, but check if you need to update personal information like your address. Votealachua.com provides the registration documentation; locations to submit documentation and vote and even the option to register online. On the day you plan to vote, bring a form of picture identification with a signature such as your Gator ID or driver's license. Voting by mail guarantees your safety from contracting COVID-19. If you decide to vote by mail, make sure to send your ballot back within two days of receiving it. Do not wait until the week of the election to send your ballot.
2. Know who you are voting for
In elections, especially primary elections, we often pick our support based on political party preference or what we hear about the candidates. Knowing the policies candidates plan to implement in Alachua County, Florida or the United States comes with being a politically active voter instead of a passive one. Your choices might affect the future of UF. To do this, use websites like ballotpedia.org to research the candidates running for office in your district. Once on the website, click on "what's on your ballot" and search your address. Don't just rely on one website. Find other sources.
3. Read a variety of news sources
Staying up to date on national events comes with making informed decisions on election day. In the age of alternative facts and fake news, bias runs amok in both political parties and infiltrates even the most established news sources. For example, college funding remains the topic of debate in the federal government directly affecting UF students.
To obtain an objective perspective on problems facing our country take the time to see the perspective of different publications and what they say on particular issues. "I try to read a variety of news sources, especially on a local level," said UF senior and Engagement Managing Editor of The Independent Florida Alligator Alyssa Feliciano. "All of the different newspapers might have similar stories, but they're all going to have different angles that the other ones might not have thought of or different sources." Reading newspapers online or in print doesn't need to take up a large part of your day. Set aside a half hour or so just to read a few articles on what's going on in the world.
4. Keep up with local news and problems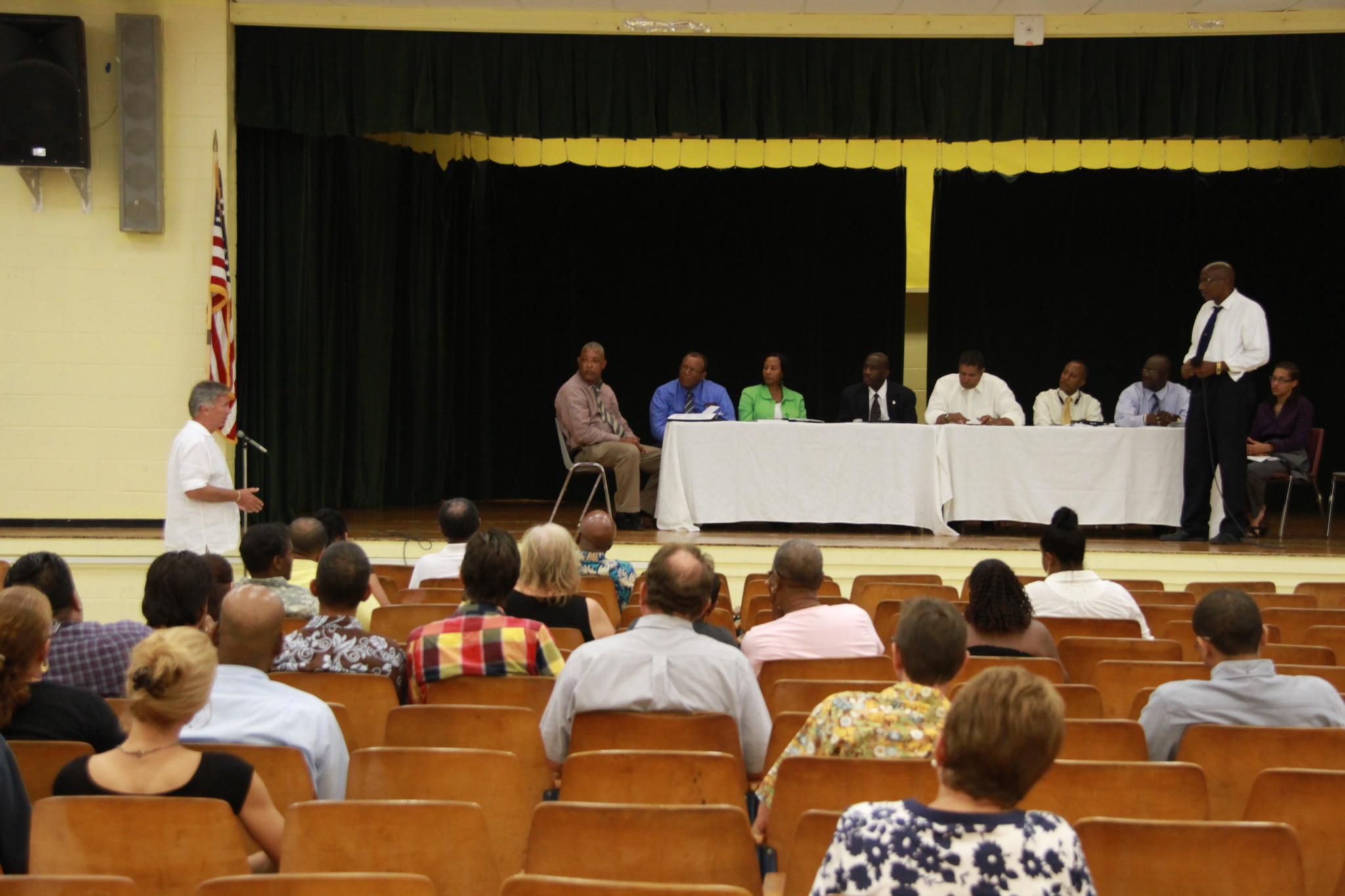 Change starts at the smallest level. National change all begins with the community. The problems facing Gainesville, Newberry or Alachua become the immediate problems you face. As a politically active student in any of these cities, the initiative falls on you to know the problems UF students face. Newspapers like The Independent Florida Alligator or The Gainesville Sun keep students informed on local leaders' decisions and elections. These officials remain at hand. Public meetings held by the Gainesville City Commission occur every week through teleconferences or video conferences. Voice your opinions or concerns about the community at alachuacounty.us.
5. Join UF college democrats
If you identify more with the Democratic party, join UF College Democrats (UFCD). The organization provides opportunities for students to advocate for democratic candidates running at the local and national level. "I'd say the amount of candidates we get at our meetings is pretty unique," UF junior and College Democrats' Public Relations Director Trey Hemmond said. "This is an opportunity to talk to a wide variety of local and state-level candidates in a small group setting. It's a level of contact with your potential elected representatives that you really don't get from a lot of other organizations." College Democrats hold voter registration at their tables in Turlington Plaza.
If you identify with the LGBTQ+ community, Latinx community, women's rights advocates or environmental activists you can join any one of UFCD's Caucasus representing these interest groups. For example, on July 1, 2020, members of UFCD attended a Zoom conference with Progress Florida Educational Institute representatives, where the representatives led discussions on women's health care and the future of reproductive rights.
6. Join turning point USA at UF
If your opinions sway more to conservative views on the other end of the political spectrum, look no further than Turning Point USA at UF. Turning Point USA works as a non-profit organization guided by the principles of a free-market economy, individual rights and a limited government. "What's really important for students is to find a group or community like Turning Point," Carter said. "You find a group of friends you can learn from." Every semester Turning Point USA features keynote speaker events with conservative figures like Charlie Kirk, founder of Turning Point, and Graham Allen, veteran and host of the Dear America Podcast. The keynote events give students a chance to ask questions and engage in political discourse with leaders in the conservative movement.
7. Write to Florida Political Review.
UF students run and contribute to the "Florida Political Review." This solely creates a platform for any student to report on current events at the local and national stage. Students also voice their opinions in a weekly opinion column. "Anybody who wants to contribute, we work with them and teach them how to write the articles," said Kaitlyn Salyer, the Editor-in-Chief at Florida Political Review and UF senior. "We encourage people to write about their hometown in Florida, so it doesn't have to be about Alachua County. This freedom to write what they want within the Florida political sphere is something we don't see that often." Take advantage of this publication to start a conversation about problems impacting your community and understand the pulse of student voices.
8. Join Democracy Matters
If your political stance falls somewhere in the middle, look no farther than Democracy Matters. Democracy Matters, a non-partisan student organization, devotes time to advocating for the end of corporate funding in the federal government and advancing voter rights. This organization looks for politically active students at the University of Florida who still believe in the ideals of a pure democracy. Last April, the UF chapter held a student town hall meeting to educate students on private financing in election campaigns and promote the student vote in local elections. The student organization offers paid internships and the chance to organize action campaigns to maintain a real democracy.
9. Join the National Association for the Advancement of Colored People
In the wake of the deaths of George Floyd, Ahmaud Arbery, Breonna Taylor, Elijah McClain and too many more, the importance of supporting organizations against racism concerns every politically active student. The National Association for the Advancement of Colored People (NAACP) stands at the forefront of fighting inequality and injustice in every facet of society, from education to police policies. "I think what makes the NAACP chapter at UF different is we don't endorse any candidate or any political affiliation," said Mackintosh Joachim, the president of the UF NAACP and UF senior. "We just want to make the lives of students at the University of Florida better." Also, last Juneteenth, the UF chapter hosted "March for Our Lives" on campus. At the event, the participants marched to the J.J. Finley Elementary School, which the UF chapter contributed to the renaming due to the namesake's confederate ties.
10. Listen to others' opinions
With the political diversity present at the University of Florida, conflicting opinions can bring out all the politically active students. Dismissing others' opinions based on their political preference seems to go hand in hand with staying politically active. Just as registering to vote, staying informed and deciding who you will vote for requires effort. No effort goes into labeling different parties as the enemy. Disagreements about politicians and policies plague freedom of thought and speech, but differences shouldn't lead to our downfall.
Police brutality, the COVID-19 crisis and rhetoric perpetrated by our leaders intensified our outrage and dividedness. We forgot to see each other like passengers in the same boat. We forgot how to listen. Our identities and personal lives become invested in our political beliefs instead of realizing the political landscape changes over time. Challenge yourself to approach arguments with empathy and an open mind. Political discourse challenges your beliefs and builds your understanding as a politically active voter.