If you've ever tried to sneak into Ferris Booth Dining Hall without using a meal swipe, you know Columbia University isn't messing around. We indulge in revelry as much as the next school, like our Bacchanal daytime pregames or the rush of Barnard's midnight breakfast, but there remain a few rules that go without speaking. If you're looking to navigate the ins and outs of Morningside Heights, or you've been trapped in the stacks for the past four months and you just need an escape, this list is the one for you.
Read on for the ten worst ways to get in trouble at Columbia and how they can be avoided.
1. The "Do Not Enter" Signs on the Top Floor Are for Real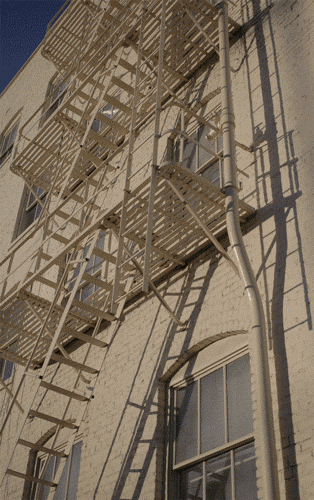 Columbia is any city junkie's dream campus: half urban jungle and half masterpiece of gilded age architecture. Any student who's engaged in the weeklong hijinks of NSOP (New Student Orientation Program) knows that it's also filled with countless hidden balconies and tucked away spots ideal for views of the New York's unmatched panorama of nighttime lights. Unfortunately, swinging off fire escapes West Side Story-style is one of the deadly sins of residential life. "The place where I live had to literally install cameras outside all of our fire escapes. They're so serious about something so…I guess not that trivial, but it seems like it." said Columbia SEAS junior, Vivian Liu. And for good reason: every Columbia student remembers the nightmare two years ago when a drunken grad student was hospitalized after tumbling down an air shaft from the top of the 20th floor roof of East Campus. So, if you're looking for a view without the risk, try the top of the Northwest Corner Building or Barnard College's Sulz Tower across the street.
2. Honor Code is No Joke
Columbia's standards don't get any lower after admission, especially when it comes to the Honor Code. The first day of classes leaves students with a hefty pile of syllabi, all bearing the same bolded warning about the consequences of plagiarism and academic dishonesty. Some professors are just waiting to jump on anything that smells remotely of plagiarism, and for every story of real academic dishonesty, there's a case when the charge was off the mark. "[My friend's] professor saw the same last name of two people and thought they might be brother and sister. He thought maybe they copied from each other, " said Belle Lively, a third-year graduate student in the School of General Studies. It's no wonder online plagiarism checkers and citation generators remain as every Columbia student's best friend.
3. Don't Play Games with the Attendance Sheet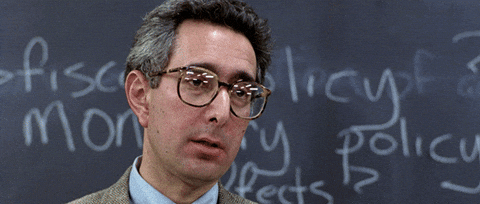 Many prospective Columbia students imagine the carefree existence associated with large research universities, where attendance is only weakly encouraged, and participation grades are a thing of high school past. Then they start class, only to find professors passing around sheets of lined paper as attendance records. Take it from an exchange student: "When I got here, I felt like I was going back to high school, having homework, participation grades. In Europe, when I have an 8 a.m. lecture, I just don't go. But here, they judge you if you don't show up," said Dorje Worpa, a master's student from Copenhagen studying business. Columbia students know all too well not to register for those early morning lectures thinking they can sleep in and review the PowerPoint afterward.
4. Jackets Stay in Butler Library Chairs Longer Than People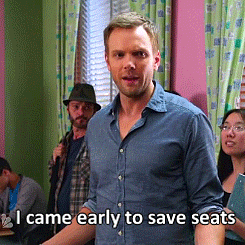 Those who commit this deadly sin receive the evil eye from all who cross their path in the halls of Butler. Why do people leave their bags on chairs as a reservation marker for so long? Do they take off for two hours to sip matcha lattes with some bougie friend downtown? Or are these sad grizzled sweaters simply forgotten on the edge of some seat in room 301, never to be graced with a human behind again? Regardless, in the highly unlikely event that a Columbia student would need a break from the routine eight-hour study marathons, they should leave their seat open to the next essay-wraith and confine themselves to the underground dungeon of Lefrak when they return.
5. Finishing a Reading At 4 a.m. and Sleeping Through Discussion Defeats the Purpose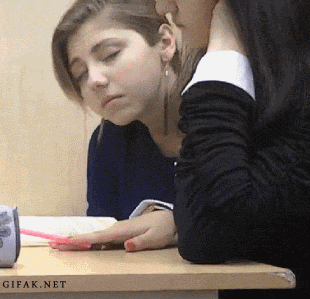 Columbia students are notorious for artfully b.s.-ing discussion sections. Professors take serious measures to emphasize the importance of doing the readings and participating in discussion. Paradoxically, they also assign books so heavy they'll cause back pain in a single week of lugging them around. "The quickest way to get in trouble is to procrastinate and try to do all your readings at the last minute, and then assuming that it won't matter if you skip over a few pages. I have to read about 400 pages a night," said Art History grad student Lauren Falkland. As a result, there's an unspoken list of buzzwords for sounding smart without doing the reading that are recycled over and over in every core LitHum class. If you've finally come to the crushing realization that finishing the Iliad and getting enough sleep to coherently speak about it in class is an impossibility, just try dropping a "Foucaultian" or a "reification."
6. Don't Spend the Night at LAVO and Expect to Make That 9 a.m.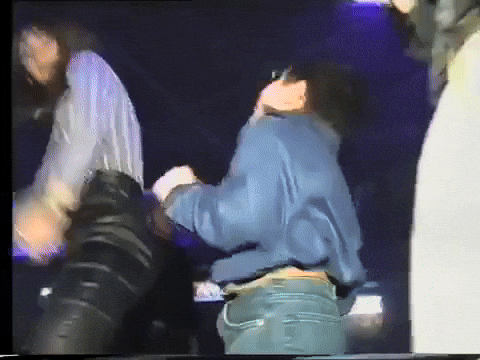 Living in New York is like having a party all the time, right? Not if want to pass your organic chemistry final. Some students arrive with lists in hand of all the clubs, brunch spots, jazz bars, and pizza joints they want to try. Then mid-semester blues hit, and they don't even have time to take a trip 20 blocks downtown on the subway. Staying trapped in the Columbia bubble is just as much a danger as spending too much time in midtown and seeing the unwritten papers piling up. While Morningside Heights is its own colorful kingdom of burger joints and pastry shops, the whole city is only an overpriced subway ride away.
7. All Opinions Are Respected, Except the Ones That Aren't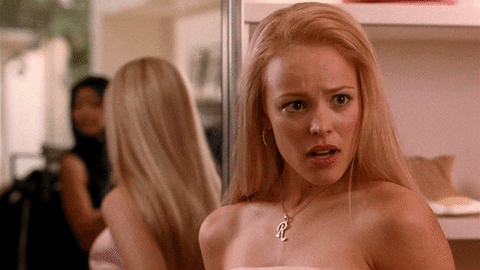 Unfortunately, with all of Columbia's encouraging of open dialogue, there's some opinions that are knocked for hitting off the mark. It's no NYU, but veering too far from the standard discourse, especially when it comes to the dead set center-left political climate, will land you in hot waters. "One thing that could get you in trouble with your peers is to have an opinion that is really different from the opinion of a lot of other people here, because it tends to be very uniform. Some people can really get in trouble with the general status quo of what people think around here," said sophomore Christina Kim. This is not to say Columbia doesn't have its storied past of vigorous protests, be they the '60s anti-Vietnam demonstrations or the occasional appearances on Low Library steps by pro-Palestine and Falun Gong movements. Just don't display a copy of Ayn Rand in the middle of a Butler Library desk, and it'll be fine.
8. Treat Class Registration Like a Blood Oath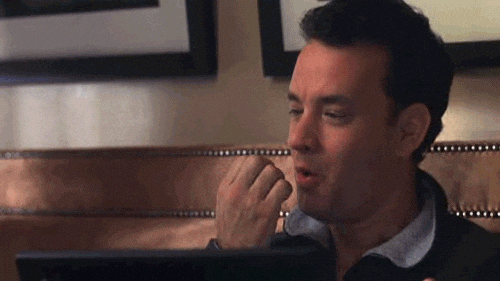 Does anyone actually have full mastery over SSOL, the online registration system? Every Columbia student has done some arguing with the registrar over something-or-other. Switching classes, or even sections, is a nightmare of epic proportions, and no student shall disrespect the sanctity of the add/drop period at the beginning of each semester. When switching classes too late, students need to recruit as many allies in the form of advisers and deans to war against the treacherous forces of the draconian online registration systems. So just make sure you do a Marie-Kondo-style "does this spark joy" test for each class on the schedule.
9. Learn to See the Warning Signs of JJ's Addiction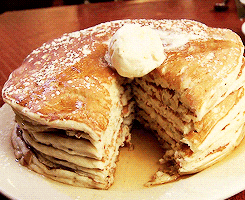 We see it happen every semester: some bright-eyed freshman arrives at Columbia, healthy and full of youthful enthusiasm. Then, one fateful day, they discover the hedonistic pleasure chamber called JJ's, the fabled land of strawberry slushee rivers and chocolate pancake islands. By the end of the semester, you'll see their hulking form in the corner by the Foosball table, hunched over a third serving of mozzarella sticks and watching anime with noise-canceling headphones. What began as a food break from hours of head banging a textbook soon devolves into hours making love to chicken wings and onion rings. So beware: no one can resist the magnetic pull of the 2 a.m. breakfast food line.
10. It's All Fun and Games Until the Student Debt Hits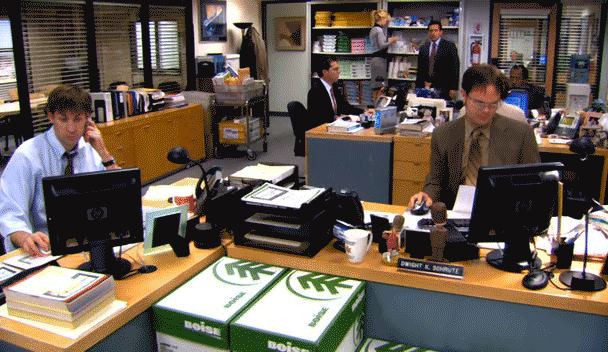 For all that we love about Columbia, the price tag makes you shudder all the way down to your post-grad, debt-ridden future self. Granted, being an Ivy League school gives it the clout to demand such a hefty chunk of cash. But the coveted location smack dab in the capitol of Gentrification USA means that the cost of living after paying tuition delivers a one-two punch. Thinking of rejecting a meal plan and dorm room? That's fine, just prepare yourself for an average 1-bedroom rental of $2.5K a month and $12 for a bowl stuffed with shredded leaves from our friendly neighborhood Sweetgreen.