In an effort to combat the spread of COVID-19–aka the virus currently running the dumpster fire that is 2020–social isolation in our homes has become the new norm. Some college students returned home to live with their parents due to a lack of housing. While trapped in a house 24/7, family bonding might sound like your own personal nightmare right now. You might change your mind as the days spent alone in an empty apartment turn into weeks… maybe even months. If you do decide to stick it out in your campus apartment though, there's plenty of ways to combat the loneliness that doesn't necessarily involve building your own friend out of toilet paper rolls.
Here are 10 ways to combat loneliness during the state of social isolation.
1. Start Your Day with a FaceTime Workout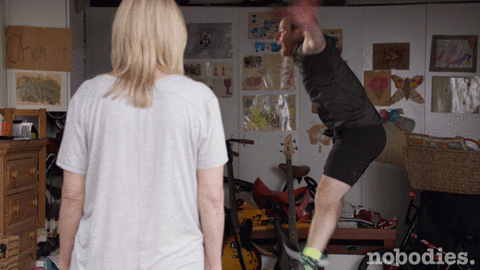 Whether or not you actually took advantage of your campus' rec services while they were still open, it's never too late to grab a workout buddy and break a good sweat. "My friend from Ames and I FaceTime every morning at 9 to work out together, and sometimes we FaceTime almost all day," Iowa State University senior Roxanne Kadoun said. Find a good circuit from Pinterest or correspond your workout times with one of the many YouTubers offering live workout classes that you both can follow while remaining miles apart. Get your daily social interaction with your bestie while keeping that blood flowing. Once you complete your workout, nothing's stopping you from continuing that FaceTime for a stay at home brunch date.
2. Bring Your On-Campus Community to Your Virtual Community
We all use some sort of virtual communication platform whether that be messaging on social media sites, Snapchat, text messaging, etc. But between your on-campus friends, these platforms remain foreign as a way to connect. "When we all lived on the same campus, we didn't really have actual conversations over text or Snapchat, we would text each other and make plans to hang out in person and talk," Simpson College senior Grace Haney said. "Now that we can't do that anymore, I've noticed I'm actually talking with them over text because that's really our only option." Even though this isn't the ideal situation for either party, this messaging gives you the opportunity to chat throughout your day. So, on the days your apartment feels a bit emptier than normal during quarantine, pull out your phone and send a quick snap.
3. Weekly Netflix Zoom Parties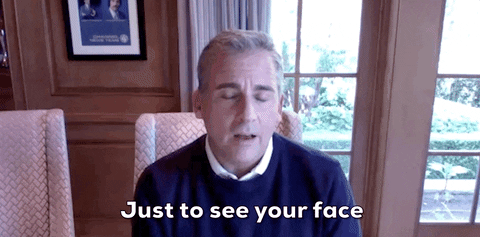 Utilize Zoom for more than your classes and bring your old movie nights with friends into this new world. Log into your Zoom account, click the Schedule option, pick a day and time for your meeting and send the invite link to your friends. Once everyone has come together in your meeting, someone volunteers as tribute (preferably the one with the most reliable laptop on hand) as the Netflix host for the night. The lucky volunteer then clicks Share Screen and begins the screening event of the season.
You can go with flow and pick a movie on the fly or you can start themed nights like a Marvel night, an oldies but goldies night, an animated extravaganza and more. Or start a show you've all been dying watch, but just haven't gotten around to actually hitting play. With the video feature on the side of your screen, you may even forget that you're not all squished together on your couch for a night-in.
4. Clean Your Dang House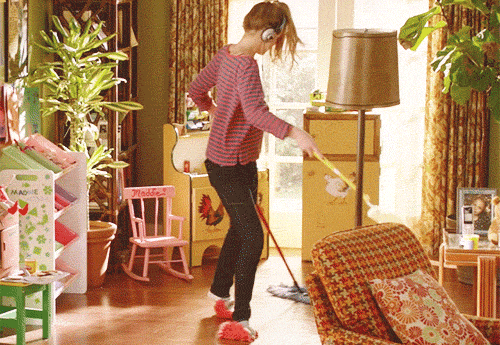 Sometimes the best medicine to combatting the effects of self-isolation simply consists of an activity to get your mind off of everything going on in the world. Enter in your friends Miss Swiffer and Mister Duster. Especially in the state of a pandemic, constant disinfecting and upkeep of your living space emerges as a new daily essential. But now's your time to take that cleaning to the next level and spend an afternoon or two attacking those trouble areas in your apartment. Break out the vacuum, flex your organization skills and quite possibly the finest folding skills the world may ever see and get down to business. Better yet, throw on that cleaning playlist and perform a mini-concert while fighting off those germs. You can kill a few hours, get some exercise and create a more relaxing space to work and chill in for days to come.
5. Learn a New Skill with Your Roommate/Family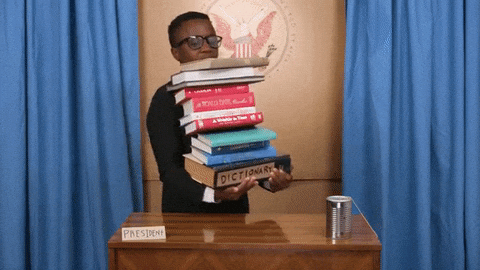 Only so many shows make up Netflix's library. Given the fact that this isolation lacks an end date, you should take it upon yourself binge smarter and not harder. Take some time away from your TV for an hour or two an afternoon to learn a new skill with a roommate or family member. "I'm currently cooped up in my hometown with my parents, so I've been helping my mom learn a language," University of Iowa junior Kaitlyn Vote said. "As a linguistics major, I get really jazzed about learning new languages, so these little 'lessons' give me something concrete to look forward to and allow me to share my passion with my mom."
Taking this time to connect with those closest to you around a shared activity can help bring something new to your day without falling back on the Netflix train. "Quarantine has made it even easier than before to lie in bed all day on your phone and forget about the existence of space and time, so retaining some aspect of routine has pulled me out of that funk a little," Vote said. There's a stay at home life beyond streaming services, so take the time to discover a new activity to add to your day.
6. Host a Virtual Concert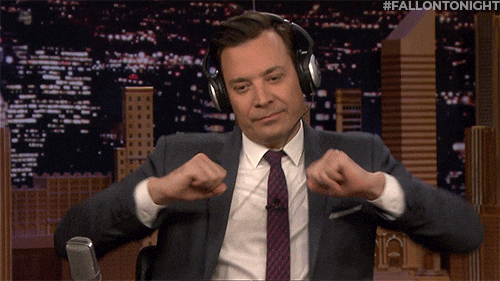 With concert season on the horizon, most of us (including myself) were looking forward to seeing our favorite artists perform live with our closest friends. Inboxes now full of postponing or canceling notifications, the one thing you looked forward to for months disappeared before your very eyes. While I can't offer a solution equivalent to an in-person concert experience, I can suggest you take the concert in your own hands.
Zoom the friends you meant to attend the concert with and hold a private show on the night you were meant to see the artist live. Dress up in your concert attire, make a playlist (or curated setlist) and prepare to sing along with your friends to your favorite songs for the rest of the night. You can simply play the music in the background while you dive deep into the songs with your friends or share your screen to watch prior live performances to get that same live experience while stuck at home.
7. Rediscover Your Passions
Considering that your coworkers/fellow classmates for the foreseeable future consist of those known as Me, Myself and I, take this time to reconnect with yourself and the passions currently gathering dust. "As a student I'm using this time for my art classes and drawing helps a lot with [my] mental health. I've found it nice to just draw and not worry about anything else because the world is so crazy right now," Grandview University junior Alexandra Martinez said. Release all that pent of stress from the uncertainty flooding the world outside your door and create. Make a quick 15-minute doodle or spend all night painting. Concentrate on the task at hand and let everything else fall away. You can get back to watching the news tomorrow morning.
8. Start a Virtual Book Club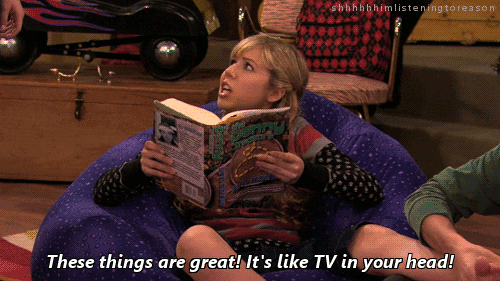 Another way to give your television a bit of a rest: Start a virtual book club with your friends. Not only does a good book give you a new topic to talk about over FaceTime, but it also brings some diversity to your daily activities. Scour your shelves for a book your friends also own or take a scroll through the many discounted e-book options on iBooks, Kindle or even Audible (for all those audiobook lovers) and dive in. Next, mark your calendars for a night to rave or rant about your latest read. Feel free to dive in deep with offered reading group questions or simply spend hours gushing about your favorite character. This is your club so do as you please. You can only talk about so many things after multiple weeks of staying at home, so take the opportunity to connect with your friends about something other than a pandemic.
9. Meditate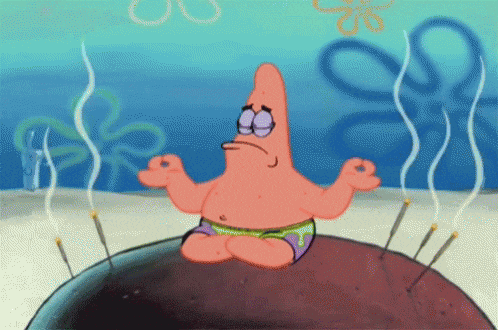 During this time of great uncertainty, physically cut off from friends and loved ones, anxious thoughts constantly run through your mind at all hours. Instead of feeding into the rush, take the time to acknowledge their presence and refocus on your inner self. "Take time for a pause. Check in with your body with curiosity [what am I feeling, what sensations am I experiencing?] Use these mindful minutes to deep breathe, quietly reflect, practice gratitude," Psychotherapist Sarah Gallagher said. Follow a guided meditation video online or simply put on some relaxing music to spend those 15-minutes a day to calm those inner stresses that come along with social distancing.
10. Remember that Your Loneliness is Valid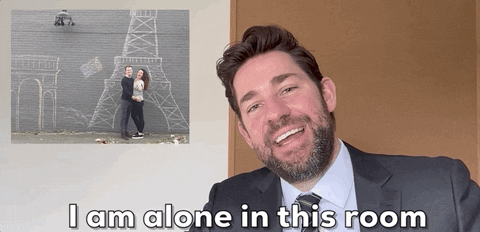 Much like Thanos, loneliness during self-isolation is inevitable. Feeling that sense of loss for the afternoons you spent at a coffee shop with friends or going to see a movie on a Saturday doesn't mean you're insensitive to the pandemic at hand. While you accept the new norm, you also have every right to feel frustrated about your canceled graduation ceremony or that postponed concert you've waited nearly a year to attend. And while you may wish to take a spear to the heart of your lonely emotions haunting your 3 a.m. thoughts, it simply doesn't work that way. "I am not sure we can 'combat' loneliness. We can lean into loneliness and allow ourselves space to feel our feelings," Gallagher said. "Honor the part of you that feels lonely while being curious about the other feelings you might be experiencing."
Actively avoiding your emotions because 'there are others in the world who have it worse' or because 'you shouldn't be mad at doing your part to slow the spread' only aids in weighing yourself down. "Don't forget to reframe your thoughts. It is completely normal to go to a place of catastrophizing and it is important to not judge those thoughts but rather provide them with some clarification," Gallagher said. "For example, when thinking 'I can't see my friends in person' try to reframe to 'I can't see my friends in person right now.' This slight change can be incredibly powerful." The day will come again when we can once again attend class, hang out with friends, go to the gym, stand closer than six feet away from another human, but until then, understand that your Stay at Home journey is uniquely your own, emotions and all.