Aren't you tired of BC after taking three midterms in one day? Ditch campus and venture out into Boston. There are about a trillion and one things to do in this ultra-historic city. Here's 10 places you should take advantage of before you graduate.
1. House of Blues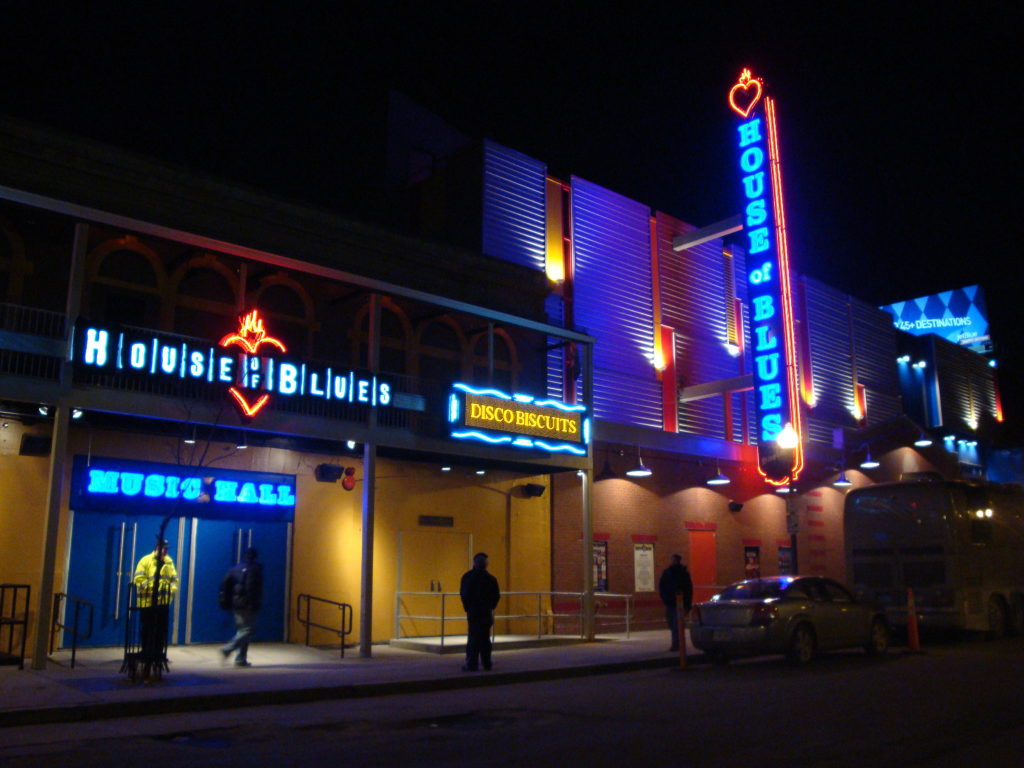 Do you want to see that band you sorta know? Do you want to see that artist you have loved since you were little? Do you just want to hear awesome music? Head to House of Blues. Every BC student should eventually trek over to the Blanford street stop and see a show or two. It also helps if you're 21, because the bar perfectly complements the music.
2. New England Aquarium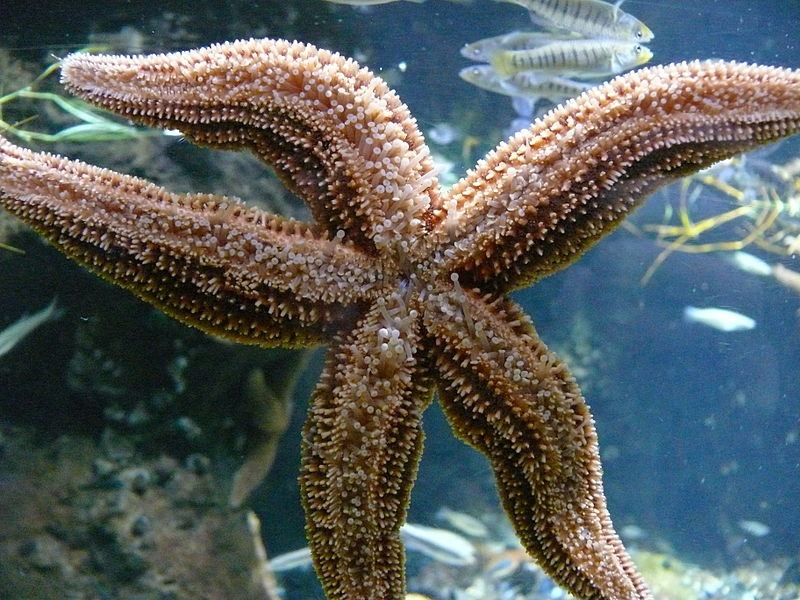 Did you know that BC gives students free tickets to the New England Aquarium? I guess they want us to learn as much as possible wherever we go. Grade A work, BC. But whether you check out the tanks for education or just because you want to see some cute penguins — go. All you have to do is bring train fare and your phone to take a selfie with an African rockhopper or a little blue penguin.
3. Newbury Street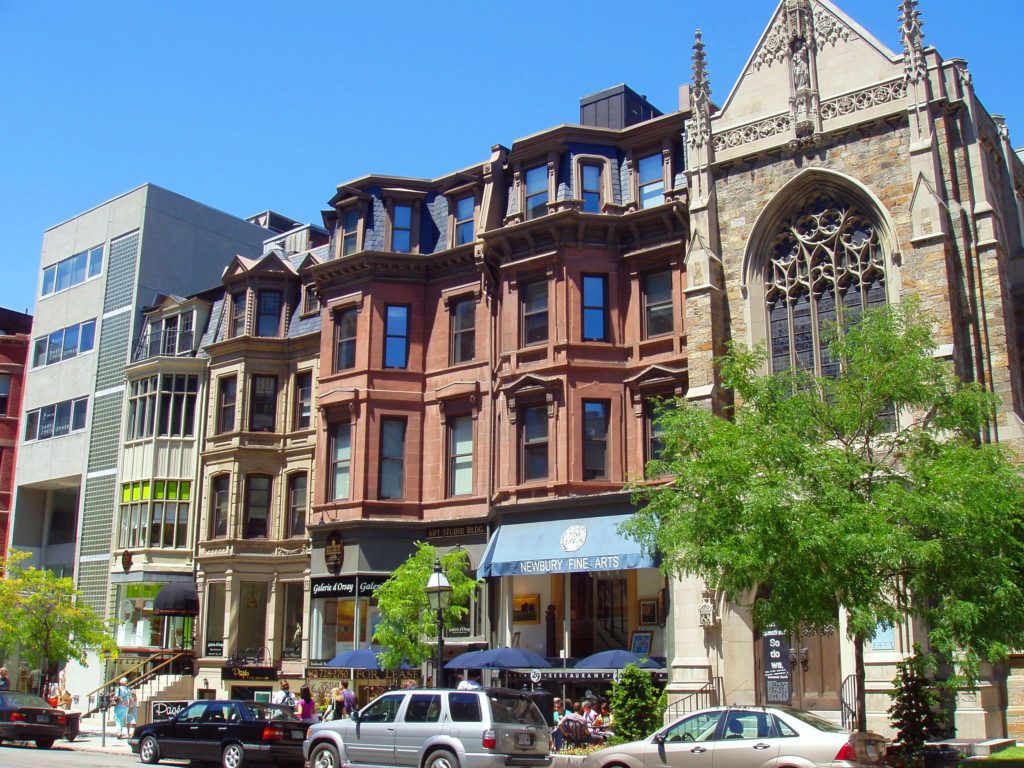 Chanel? Valentinio? H&M? If you're in the mood to shop, look no further. You can find whatever you want if you have a little extra money to splurge—and the clothes are typically worth it. If you're searching for something tight for Friday night, or if you are trying to look like the most professional of the professionals, this is the place to go. Newbury's boutiques, specialty stores and cupcake joints (when you have a sweet tooth from all that shopping) can make any Sunday afternoon a treat.
4. Harvard Avenue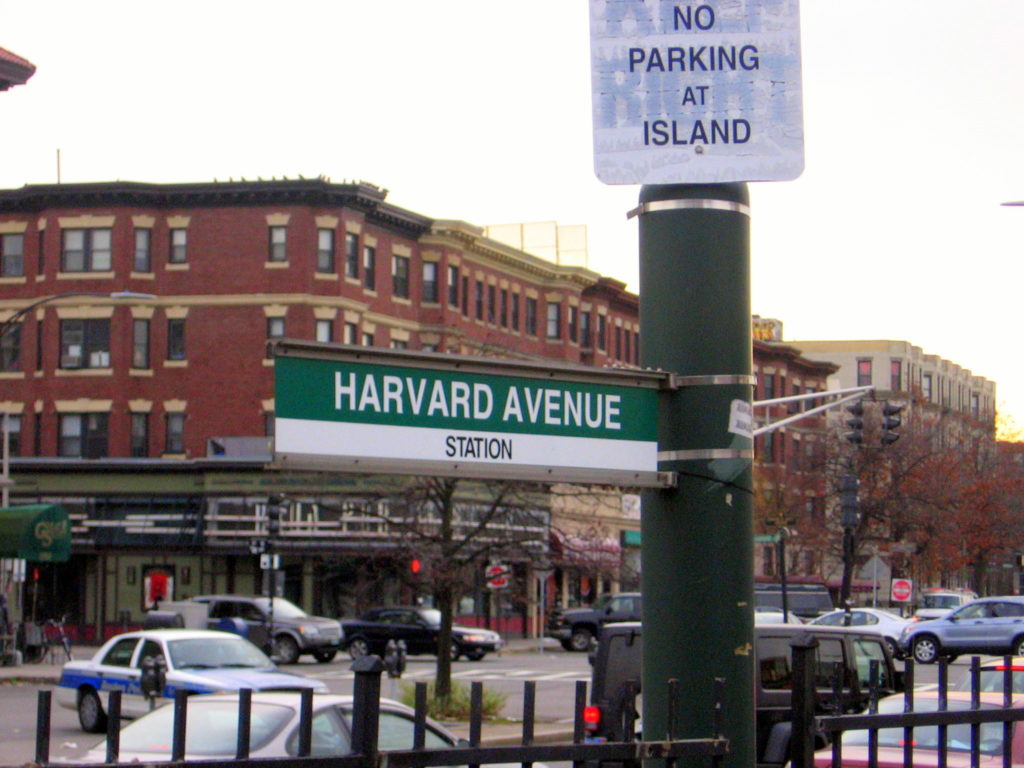 Hungry? Only a little ways down the B train line, you will find loads of food places including Korean, BBQ and the closest McDonald's to BC. You can fill your stomach no matter how limited your price range. The food is definitely worth almost heading into dreaded Boston University territory. It's food that isn't dining hall food, so that's always a good time, right?
5. Boston Commons
Ever want to visit the oldest park in the United States? Look no further than the heart of Boston. This massive 50-acre park with a huge garden right across the street is perfect during any season. Whether you go in December and ice skate on the frog pond or go during the summer and pack a picnic, you'll have a blast. Take in the history of the US with this landmark that starts the Freedom Trail, a path that follows 16 historical locations downtown. Become a true Bostonian by visiting this must-see.
6. Pavilion at the BCA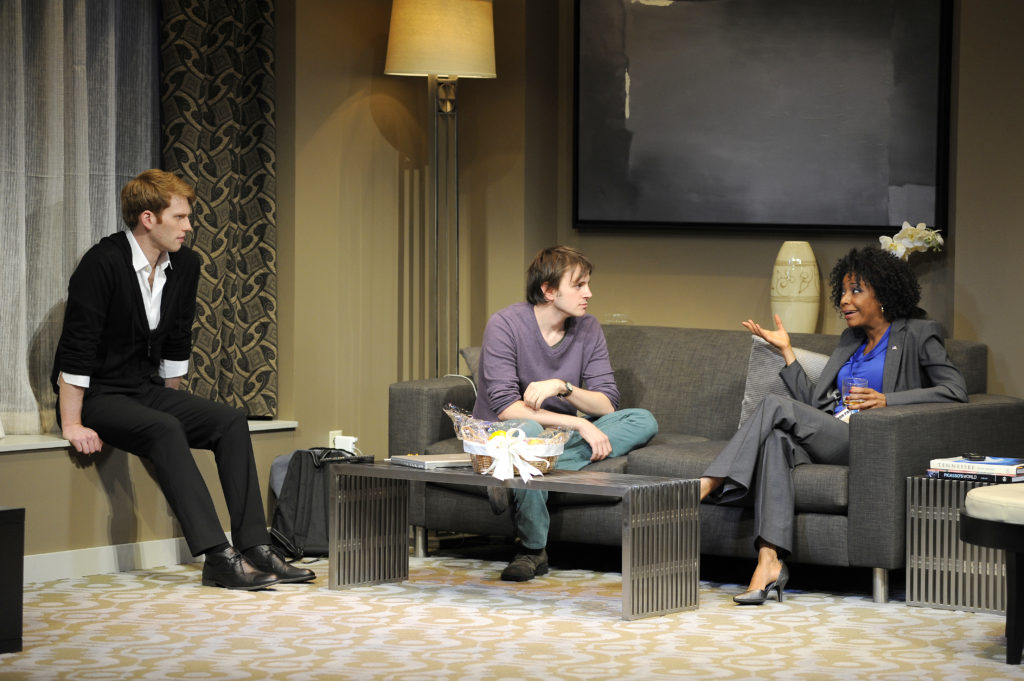 Time to get cultured. Head over to the Pavilion (or any of the other great theatres in the city) and take in a play. The prices aren't outrageous, usually around $30 or $40 and even cheaper if you bring your student or military ID. The shows range from historic to laugh out loud funny. And the seats are comfy. You'll make everyone in the English department happy and you may even be moved by a stunning performance. Hey, at the very least, it's a reason to get dressed up real fancy on a Friday night.
7. The other campuses

With a city filled with so many different campuses, it would be a horrible mistake to hide on BC campus all four years. Venture out to a Harvard party, or maybe go to lunch with that BU dude you've been messaging on Tinder. Either way, go explore what the other campuses have to offer. BC is wonderful (Go Eagles!) but believe me, the BC Jesuits won't mind if you cheat on their campus with a few of the other beauties.
8. Brighton Campus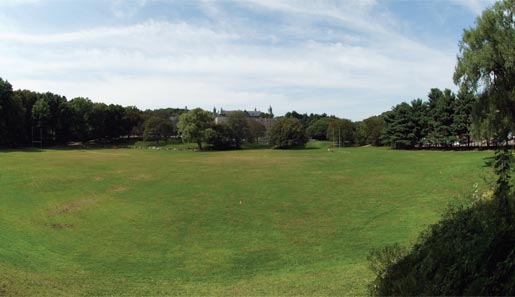 Okay, technically this isn't leaving BC-owned property, but it's close enough. The theologians and other adults of BC spend their time on this sprawling campus. With three fields, a museum and a small (but cute) "café" that accepts your meal plan, Brighton has a lot to offer. So the next time you want to play in some leaves or sunbathe in a large grassy field, head over to across from main campus. BC owns the property after all, so we might as well use it.
9. North End
Italian anyone? A little history: the neighborhood used to be known for its massive influx of Irish immigrants in the 19th century, but is now home to a million and one Italian restaurants. After you're done with your pasta, take a trip down to Mike's Pastries to enjoy a calorie or two (thousand). When you're ready to walk off the dough, stroll through Paul Revere's old stomping grounds—he even has his own statue on Hanover Street.
10. Wonderland
No, Alice won't be there, but it really is called Wonderland. The last stop on the Blue line, the Wonderland MBTA station is right across from Revere Beach. That beach happens to be the United States' first public beach, founded back in 1895. There are a couple small places to eat while you spend your time on the beach and it serves great for a day trip. Just avoid the waves anytime between November and April. Snow and beach just don't mix.