Sports aren't everything. Especially not at UMass Amherst. Yes, they may have just won the National Hockey Championship this year, but the school's known for way more than just its hockey team. UMass Amherst hits the nail on the head for a university that flaunts the perfect work-life balance! Here's a list of ten reasons why you should consider enrolling there!
10. So Many Opportunities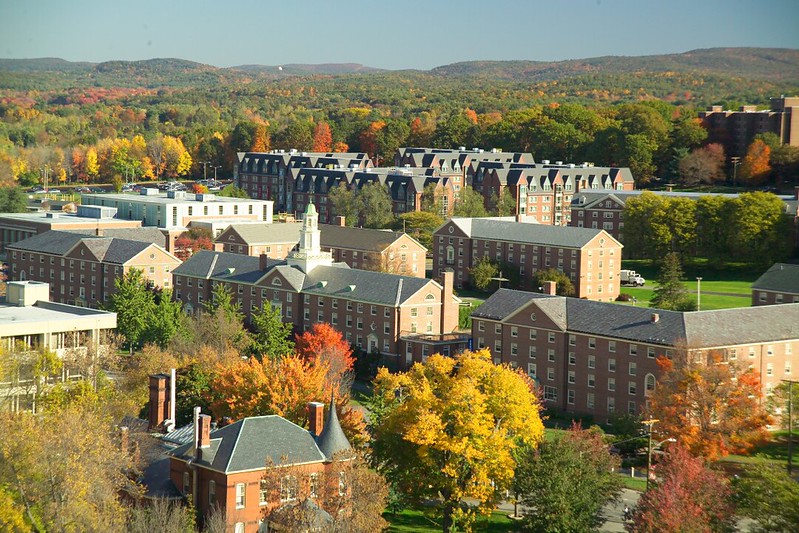 When I first got to UMass Amherst, I was most surprised by the sheer number of majors, minors, and classes I could take. I wasn't sure what I wanted to do when I first came to college, but it was comforting to know that I could choose from so many different options. I initially started in journalism, jumped to astronomy, then added two more minors before retracing my steps to settle on my current fields of study.
UMass Amherst offers a diverse selection of studies to choose from. It even provides "exploratory tracks" for people who want to get a feel for a certain major before committing to it! If you aren't sure what you want to do quite yet, you can take various classes before selecting a major. In addition, there remain plenty of resources that help outline the different tracks you can choose! If you want a broad list of future career possibilities, look no further than UMass Amherst.
9. Top Research Institution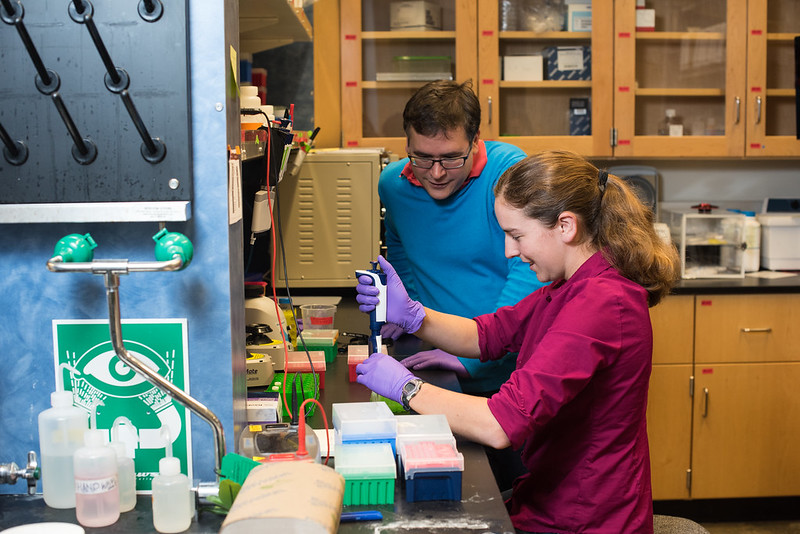 UMass Amherst being Massachusetts' flagship public research university, the research done at the university greatly contributes to the Massachusetts economy. UMass Amherst offers leadership in advanced materials, manufacturing, applied life sciences, health sciences, data and computational science, the arts, creative economy, climate science, sustainability, equity and inclusion.
By the numbers, UMass Amherst contains over 370 research lab groups and contributes over $223 million dollars toward research expenditures. Having 12 schools alongside colleges, the university houses over 60 campus-based research centers. UMass Amherst makes headlines with its latest discoveries. Some of their notable research deals with developing the next generation of plant-based foods that help keep the environment clean. If you're interested in exploring new possibilities, this is the place to be!
8. Dining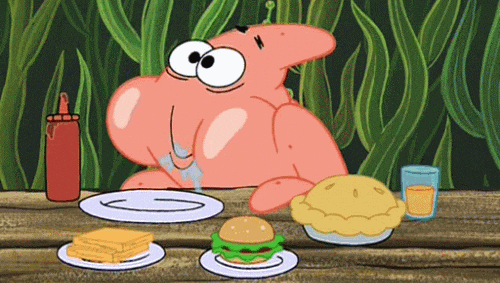 UMass Amherst's biggest source of fame probably comes from its food! For the fifth year in a row, UMass Amherst claimed the title for Best Campus Food by several campus food critics. If you ever visit, make sure you stop by the dining halls. The chefs lay out platters of pizzas, sandwiches, stir-fried rice, veggies, pasta and even have different sections for various cuisines. There's even a sushi bar!
"What's unique about it is that you don't really get tired of the food and that's not really something you can say about a lot of other schools' dining. It's also cool to see the range of food they have from different cultures," UMass Amherst junior Allysa Cayabyab said. "But more than that, the dining halls create a space that you want to go to. After a long day of classes, it's just nice to be able to sit down with your friends and eat a good meal."
The halls also take great care to offer food options that consider different dietary restrictions. If you're vegan or gluten-free, there are sections that offer food to meet your needs! You'll almost always find something good to eat at the UMass Amherst dining halls. Just make sure you bring some friends whenever you go visit one!
7. Affordable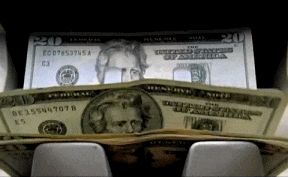 Another great accomplishment for UMass Amherst: it won't break your bank account if you want to attend the university. Unlike other institutions, UMass Amherst offers you incredible educational value all for an affordable yearly tuition. They also offer financial aid along with scholarships that help out even more. Imagine being able to learn to your hearts content without having to worry about the crippling student debt!
UMass Amherst also provides accommodations that make the affordable price worth it. The living conditions provide hospitable rooms, the meal plans offer excellent food and the resources available to students really make this a steal.
6. Part of the Five College System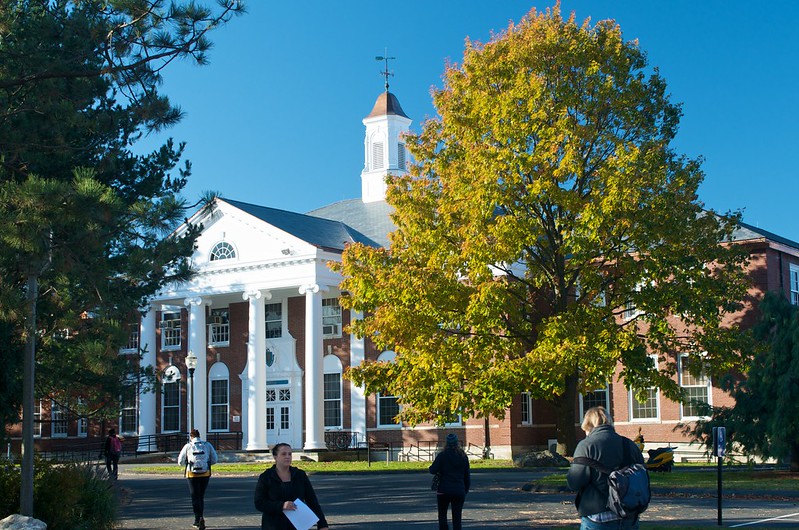 UMass Amherst, along with Mt. Holyoke College, Hampshire College, Amherst College, and Smith College is part of the Five College Consortium. This may not seem like anything big when you first hear about it, but it actually opens up a lot of opportunities specific to the Five College system. Being part of this group means that students from UMass can take classes at the other four colleges mentioned.
I've seen numerous students from the surrounding colleges in some of my own classes at UMass Amherst. UMass being part of the system makes it easier to connect with other students while expanding your network. Even more exciting, if you're part of a student organization, you'll likely get to attend events at the other schools in addition to collaborating with them on interesting projects. Think of all the new people you'll meet!
5. Notable Alumni
Among the university's other achievements, UMass Amherst also boasts a large number of notable alumni who graduated from the school. Some of them include author Paul Harding along with poet Natasha Tretheway, both of whom won Pulitzer Prizes for their work. When it comes to entertainment, many of their alumni went on to act in the film industry. Alumni Norm Abram acted in This Old House, while Jefferey Donovan starred in Burn Notice. Other alumni have excelled in business, like Jack Smith, former CEO of General Motors!
UMass Amherst keeps its students well connected with these alumni in order to give them a chance to network successfully. I myself have connected with several alumni in the journalism department. I've been able to contact them to talk about their experiences in the real world. They've also given me incredible advice on ways to succeed at UMass. Through the alumni association alongside skilled advisors, UMass Amherst finds ways to connect all of its students with one another!
4. Tallest Library in the World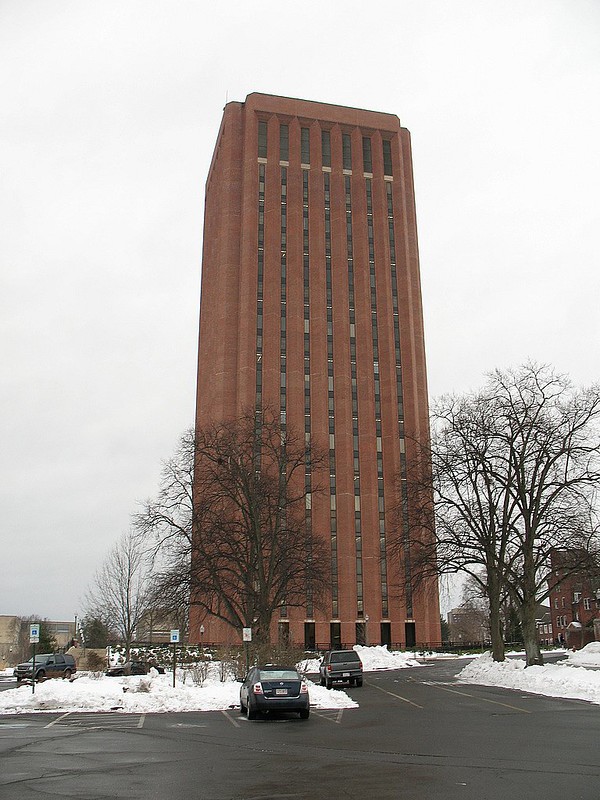 Did you know the W.E.B Dubois library at UMass Amherst is the tallest library in the world? Standing at 28 stories and 296.5 feet tall, the W.E.B Dubois library holds the title for the world's tallest hub for education. Each floor of the library houses tons of books along with utilities. Students spend their time there studying, browsing the web, or using the sound rooms. It's a great place to find some quiet, or meet up with friends. Some people even camp out for nights at a time in the library during finals season.
"The Dubois library holds such a wide variety of spaces to study, whether you're alone or with your friends. They also have so many resources available for students," UMass Amherst junior Ria Deshpande said. "Dubois also offers the best iced chai and mac and cheese at the Procrastination Station, which makes doing work a hundred times better! My favorite spot is the 21st floor—it's not as crowded so I always get work done. Plus, the view from up there is amazing."
The Dubois library serves as a favorite spot on campus for tons of students, including me, but watch out if you're taking a walk nearby. The library being a rather tall building means the wind tunnel around it will make you shiver in the winter!
3. Esteemed Faculty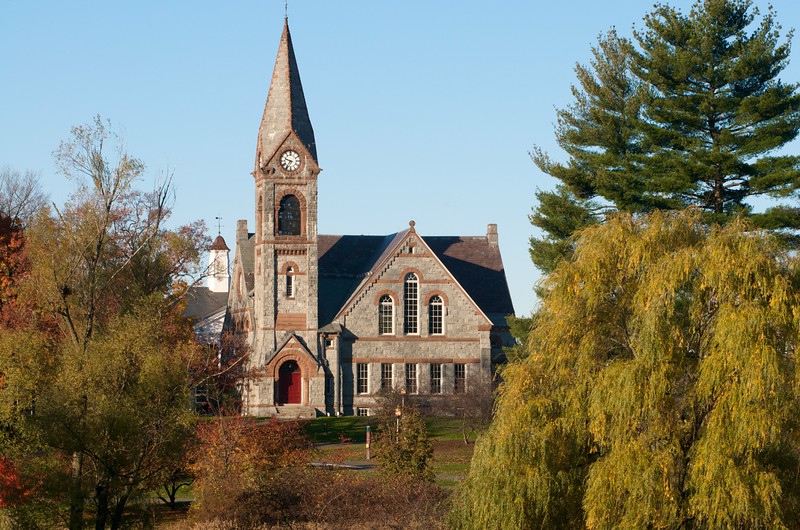 The classes at UMass Amherst aren't just amazing because of the content. The professors behind them make it such a joy to learn at the university. UMass Amherst hosts an entourage of esteemed faculty alongside distinguished professors that inspired countless students throughout the institution's history. Some notable professors include veterinary professor Barbara Osborne and chemistry professor Sankaran Thayumanavan.
"My favorite professor was Professor Jeffrey Kasper because he didn't just teach me about design, he taught me about how design can be used to help people," UMass Amherst 2021 graduate Nina Walat said. "It was really influential to see how something like graphic design which is usually seen as an extracurricular can be used to promote caring about your neighbors and other people in your community."
Alongside Professor Kasper, UMass Amherst boasts a whole host of amazing professors that help students find their passions! Razvan Sibii was one of my favorite journalism professors. He taught a Journalism Ethics class that stretched beyond the walls of the classroom. The best professors leave you with tons to think about even after the class is done.
2. Awesome Recreational Life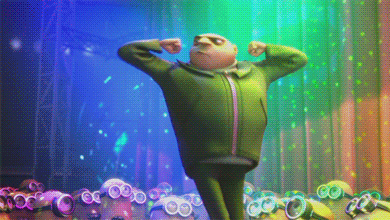 UMass Amherst isn't just about studying though. For many students, it provides great ways to blow off steam while having fun with friends. The fraternities at UMass throw huge ragers, that's for sure. Most of them also take great care of their partygoers. Although, while every college student loves partying in a frat house, other student organizations on campus host events that are much classier than your typical frat party. Organizations like the South Asian Students Association (SASA) or the Korean Students Association (KSA), throw amazing events where students get to dress up in traditional outfits while also attending cultural events with food, socialization and dancing.
"I really enjoy the parties that happen on campus, whether they are through organizations like SASA or regular dorm parties! The good thing about this school is that you can find a great balance of social and academic life," UMass Amherst junior Raniya Mahdi said. "One thing I've come to realize is that the UMass social scene is very diverse. There's always something for everyone. For example, I made a conscious decision before coming to college not to drink alcohol and since my first day at UMass, no one has ever questioned me—I am still able to enjoy these parties the same as everyone else without any peer pressure."
Even if you don't like the blaring music of frat houses, there's always another place to go have fun. It doesn't even have to be a party! I can recall tons of times where organizations hosted painting parties or bowling nights. UMass Amherst makes sure all of its students feel included, even when they're having fun outside of academics.
1. One of the Best College Towns
Amherst itself ranks as a fantastic college town! There you'll find plenty of restaurants, shops and cute study spots. Amherst now boasts three different bubble tea shops, so after you snag a slice of delicious pizza from Antonio's, head on down to Vivi's for some refreshing tea. Don't forget to keep an eye out during the winter season. Amherst decorates its streets with enormous hanging snowflakes and lights that really boost that holiday cheer. You absolutely must visit Amherst if you're in the area!
"I find Amherst a great college town, largely due to the fact that it's in a relatively rural, calm area, so it feels like the campus serves as its own city for students," UMass Amherst junior Satwik Bisoi said. "There's a perfect balance of quiet if you head to certain parts of Amherst and there's still a buzz within campus through the week and weekends. It's perfect for me because I never feel too overwhelmed with my surroundings and can really enjoy college to the fullest."
I can remember so many nights when I would stop by Antonio's for a slice of avocado quesadilla pizza before settling down for a long study session. Amherst provides the comforts that every college student longs for in addition to all the normal necessities. I promise, Amherst will make sure you never feel homesick!