Commuting to Temple in the fall and totally freaking out? Or maybe you're a current commuter who needs a reminder that people are experiencing the same feelings? Whatever the case may be, read this list to hear from current Temple students about how they balance college life with a commuter life. Learn how they get involved on campus and meet new people, just like the typical college student would.
Check out these ten helpful tips for Temple Commuters to slide into class on time.
1. Getting the Full College Experience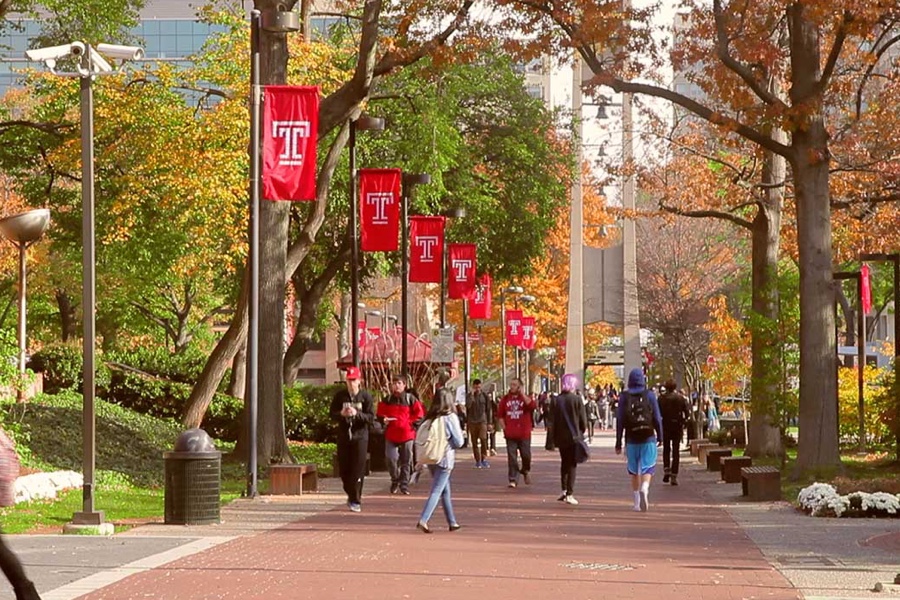 Many commuters worry that they won't get the total feel of college life, or miss out on what college is all about. Luckily, balancing commuter life with a social life is not as hard as it may seem. "My biggest fear as a commuter was that I was going to miss out on the real college experience; however, I definitely have lived a normal college life going to campus events, clubs and parties even though I live at home," freshman Julianna Gregor said. Temple understands this struggle and meets it with things like Owl Connect, an app that makes hearing about campus events accessible for all students. Through this app, students can check out upcoming events that might interest them.
2. Running Late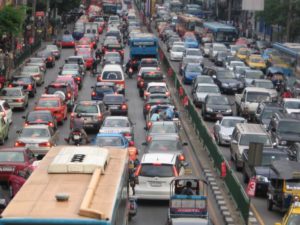 All commuters have experienced the dreaded traffic or late trains every now and then. The first thing that rushes through their minds—'My professor is going to kill me.' Sure, some professors are nit-picky about arriving to class on time. Rest assured, they understand extenuating circumstances: you can't control the traffic flow or train schedules, but you can be proactive. If you're concerned that you may not make it on time, be upfront with your professors—they won't get mad at you for being honest. Or, if you're still worried about your timeliness, leave a few minutes early or take the earlier train. Better safe than sorry. Pro Tip: if relying on SEPTA, download the app for real–time updates. The app constantly updates its schedule, making it easy to see if your train is on time or running late. You can put into the app which railroad line you're taking and your destination, and it gives you all upcoming trains. It's a total lifesaver.
3. Commuting Time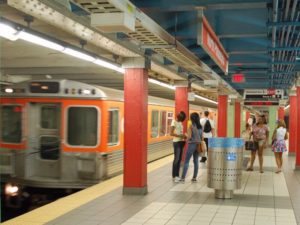 Commute time may seem like a big obstacle, especially when things don't go as planned. However, take advantage of your time spent in a car, bus, or train. "The biggest obstacle was the time it took to commute, but time management is key and not caving into an episode of Netflix," said freshman Syed Waseem. If working on homework during your commute time isn't for you, maybe dedicate that time to 'self-care.' Tune into your favorite podcast, listen to some music or read a new book. Whichever option works best for you in order to make your commute time seem quicker and more enjoyable, do it.
4. Meeting Friends
Meeting friends in college can be a daunting task, especially if you're not on campus 24/7. Luckily for you, meeting friends as a commuter doesn't have to be your worst nightmare. For instance, classes offer the perfect environment to get to know new people. "Talking to people in your classes is a really good opportunity to meet people with the same major and interests," said Gregor. Put yourself out there and introduce yourself to people. After a few classes, you'll notice those 'familiar faces' that you have multiple classes with. Take advantage of that and turn those familiar faces into friends.
5. Joining Clubs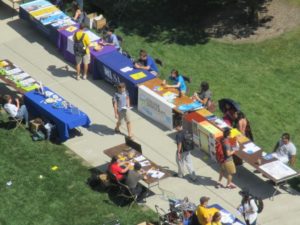 Temple makes it easy for students to get involved in clubs, even commuter students. Temple has over 500 clubs for students to join, so there is certainly one for you. Ask around or do some research to find which ones will be the best fit. "I always go to the meetings held by the clubs. Worst comes to worst, if I'm not interested in the club, I may see familiar faces and that just gives us another chance to connect," said Waseem. College is all about putting yourself out there and taking chances, clubs provide the perfect outlet for that.
6. Feeling Lonely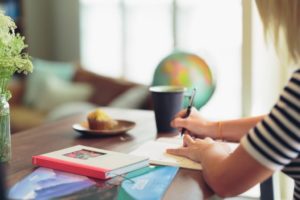 If you're worried about feeling lonely on such a big campus, just know that thousands of students commute to Temple and know exactly what you're going through. In my first class, there were six other commuters. That similarity instantly sparked a conversation and gave me people to talk to. Just knowing that people understand what you're going through makes the long drive feel less lonely. Added Bonus: Temple even has its own commuter lounge that has WiFi, real-time SEPTA updates, flat screen TVs, and a kitchenette. Its location is key—between the Temple Train Station and campus —making it a prime spot for you to hang out with your new commuter friends in between classes. You can take a quick cat-nap on days when you need refueling, or work on a group project without the stress of missing your train.
7. Saving Money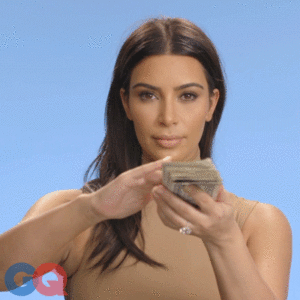 Even though you're saving money by living at home, the expenses of adduting adds up. A perfect way to balance this out? Bring coffee and lunch from home. If you already bought it, why spend money on more? "Packing from home saved me so much money," said Waseem. On days when you feel like treating yourself, head to the Saxbys on Liacouras Walk or grab a quick bagel or muffin in Alter Hall. On a day when you're feeling extra boujee, head over to Richie's to experience what all Temple students rave about: the best bacon, egg and cheese bagel. Who doesn't love a warm bagel with gooey melted cheese and crunchy bacon?
8. Scheduling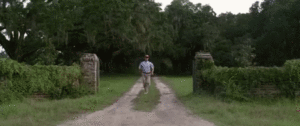 When scheduling classes, commuters must be smart with how they arrange theirs. "Don't spread your classes out. If you have large chunks of time between your classes, there isn't much for you to do but just sit and wait," junior Justin Oakes said. Opt for classes that have 20–50 minute breaks between them. Too much time and you're bored, but too little and you have to rush from Gladfelter 7th floor to Annenberg 3rd floor. By the end of your first semester, speed walking will become second nature.
9. Taking in the City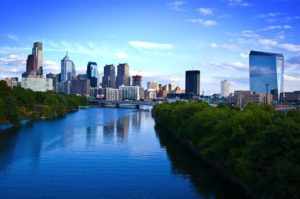 Be aware that some people won't be considerate of your commute. "A lot of my classes require me to go into the city at random times in order to complete projects. I just have to get going a lot sooner than everyone else in order to be there on time," said Oakes. On the plus side, you get more time to see all that Philadelphia has to offer. Because of this, you may tend to appreciate your time on campus more—the beauty, architecture and culture that makes Temple University unique.
10. Having Fun With It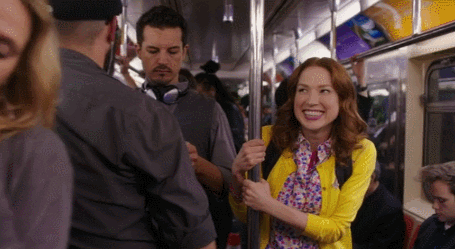 At the end of the day, your experience is going to be different than other college students'. You won't have a dorm, roommate or ability to spend all your time on campus. The biggest tip: take advantage of the time you do have on campus. If you're worried about your commute, know that things won't always go your way. Your train will be late sometimes, you'll hit major traffic and your professors won't always be mindful of your commute. So just take a deep breath and work with what you got.