With Thanksgiving just around the corner, we must brace ourselves for the whirlwind of leftovers, family gatherings and you guessed it— Black Friday shopping. Some may argue that the deals aren't worth the trouble, yet millions of people still flock to those new gaming consoles or that discounted blender because yes, we do in fact need them. If you plan to participate in the closest thing to The Purge we as Americans have, then it may be in your best interest to not go in blindly.
Follow these 10 tips from Black Friday veterans to maximize your gains while securing your safety.
1. Shop in Groups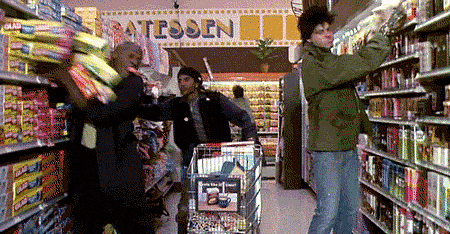 Black Friday shopping can get dangerous. Venture out in groups for the night to help avoid potential threats. Being alone can increase the chances of robbery—among other dangers—so make sure to utilize the buddy system to cover the store more efficiently rather than going off on your own. This provides accountability for everyone in your group. Plus, shopping always proves more enjoyable when you have someone to wander the store with you. Pick your peeps and get ready to make some unforgettable memories (and some amazing purchases).
2. Create a Game Plan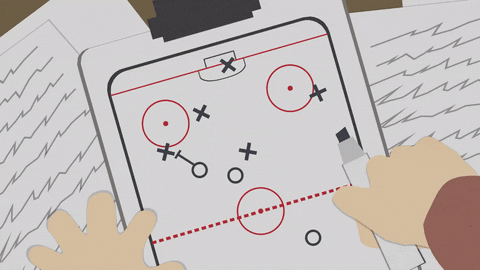 Keep the trip from running wild. Know the stores you want to hit and the purchases you want to make before you leave the house. Do your research so you know what stores open when, as the hours vary greatly during this weekend. "When Black Friday shopping, it's important to know exactly what you're looking for that way you're not aimlessly wandering through a crowd of people trying to find a good deal. If you want one of their 'steals' try to get there close to when they open (a little after the doors open) and ask an employee where to find it," said Florida State University freshman Emily Fish. This will prevent you from running out of time to hit all your favorites and stop you from accidentally going to a store that hasn't opened yet, letting you skip out on that stampede entrance full of determined shoppers.
3. Get Your Gear On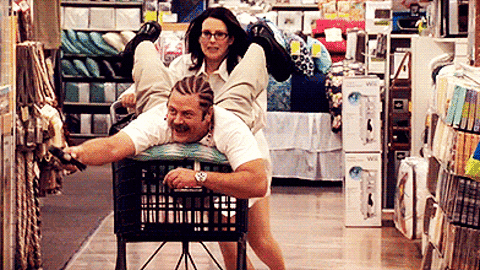 The right shopping attire can completely transform your Black Friday experience. You want to dress for the weather but also be comfortable for the whole night, so pick your outfit early. Even with a game plan, you never know how late you may be out: I had one year where I stayed out until 5 a.m., and I remember being cold for most of the night. I learned my lesson and never forget to grab a jacket now. The purse you decide to carry can affect your trip as well. "Whenever we go shopping, we avoid using big bags. Instead, we use crossbodys and keep the bag to the front of us to avoid theft," said FSU sophomore Kelly Perez. On such a crazy night, you can never be too cautious. Plus, a purse that hugs your body won't get caught on as many racks or any other customers, ensuring that your shopping adventure will be smooth sailing.
4. Pay Attention to the Papers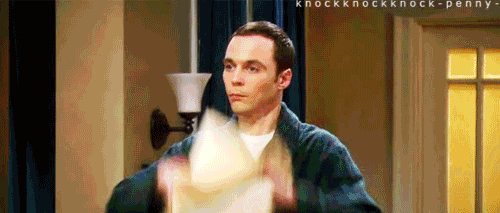 Sometimes stores promote discounts that aren't much of a deal when you take a closer look. That bright and shiny new laptop being advertised as "practically free" could be marked down for less than 10 percent of the original cost. Avoid being tricked by thoroughly examining the sales ads and comparing deals among different stores. You'll soon be able to tell where the real discounts lie. Don't forget to check what stores still take coupons during the sales. You get more bang for your buck when you read the fine print, so start scanning.
5. Take Multiple Trips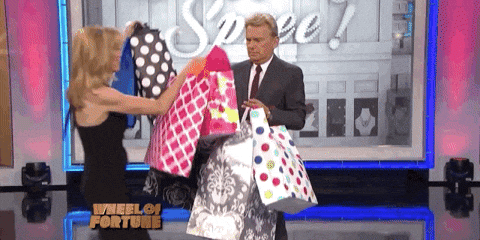 A car loaded down with items from your excursion looks like dollar signs to thieves. Avoid tempting burglars to shop out of your trunk by traveling back home to drop off a haul before purchasing your next one. "Last year we went to Best Buy and then Target, where we saw the same people and got a little spooked. We decided to drive a little further to a different store and the same people were there again, so we then drove to a police station and the people disappeared. They probably saw all the stuff we had and were going to attempt to steal it, so we unload after every few stores now," said Perez. If driving back and forth won't be too far for you, then take the extra step and stop back home to ensure the security of your bargains.
6. Always Lock Your Doors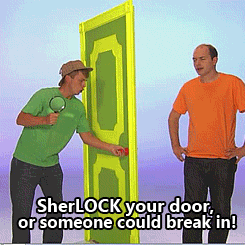 An obvious tip that often gets neglected: Keep your car doors locked at all times. An unlocked door invites thieves to rummage through your purchases and take whatever they want. Since shopping centers stay busy during this time, an unlocked car gives the thief a higher chance of escaping without getting caught. Even if you don't lock your car regularly, paying attention to your windows and doors during Black Friday can prevent you from having your shopping steals stolen.
7. Stay Hydrated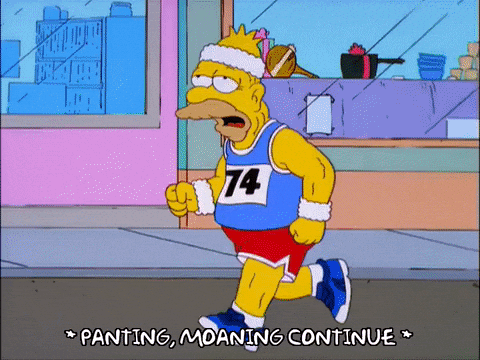 Shopping for hours exhausts even the toughest of athletes and bargain hunters. If you plan to pull an all-nighter, or even just to shop for more than a couple of hours, packing snacks and leaving drinks in the car will keep you awake and ready to tackle any Black Friday obstacle ahead of you. Swinging through a drive thru might be a smart idea if you need a full meal or a coffee pick-me-up. Staying hydrated helps you focus, and focus will help you to grab that pair of purple Beats before anyone else can get to them.
8. Talk to a Guard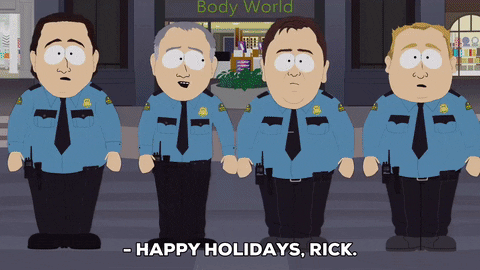 If someone gives you bad vibes, don't be embarrassed to approach a guard about it. Stores usually up the security to ensure the safety of their customers during Black Friday. Guards protect you and the workers, so asking for an escort to your car or even just telling them about another customer acting suspiciously will allow them to do their job more efficiently and help to ensure the safety of everyone in that store. Don't brush off that feeling; you should always be safe rather than sorry.
9. Know Your Limits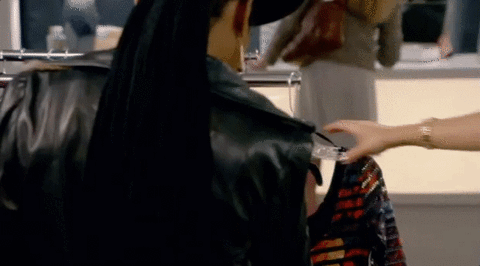 If you suffer from any kind of anxiety/stress disorder or claustrophobia, be smart about your shopping. Your health should always be your first priority. Go ahead and do as much as you can handle, but also do not feel overcome with guilt if you have to reject an invite to shop 'til you drop. You can always suggest another way to spend some time with friends during this thankful holiday. Host a Friendsgiving or a movie night, where you dodge the stress of shopping but still get that bonding time with loved ones. Plus, you can always suggest your friends bringing their new purchases with them, so it will seem like you fought the crowds alongside them all in the comfort of your living room.
10. Consider Cyber Monday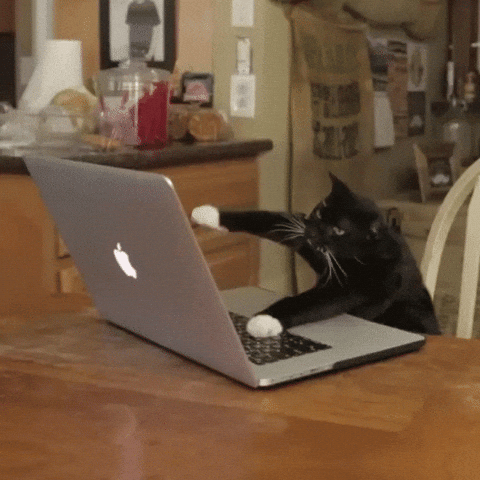 If the Battle of Black Friday seems like too much work for you, then shop online. Shipping might take a while, but your items will hopefully arrive before Christmas time. Sometimes the discounts can be even nicer on the web, which will aid you catching a better steal on the big items. "To me, Cyber Monday is more convenient as a shopper who doesn't like waiting in long lines and going from store to store looking for deals. With Cyber Monday, I can find many more deals without having to leave the house," said University of West Florida junior Eric Payne. Whether you hit the town or stay bundled up on the couch with leftover pecan pie, shopping smart will secure you with the best deals. Happy shopping!