Do you get bored preparing the same items into a spooky basket every Halloween? No worries. We've got your back. If just filling it with some Halloween candies or snacks doesn't seem attractive, you can start off a tradition by filling a spooky basket with some fun little things. With children, you can get them some Halloween toys, books or socks. On the other hand, consider more gourmet goodies for adults. When you get done with a spooky basket, wrap it up and leave a warm note to "boo" your loved ones.
Read on for the top 10 creative spooky basket ideas to make Halloween a special one.
1. Cozy Spooky Basket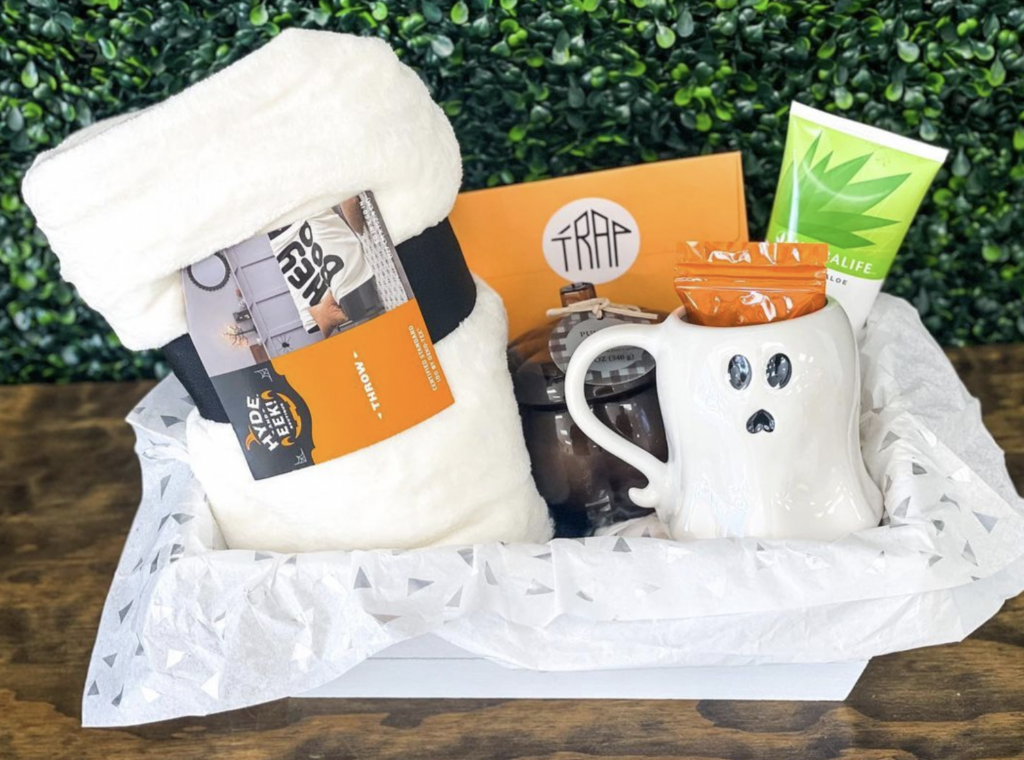 When the leaves start turning yellow and red while the weather gets cooler, the fall season has officially begun. You can surprise your loved ones with a comfy fall themed spooky basket on Halloween, which includes a small warm blanket, a mug along with pumpkin spice coffee and candies. You can also put orange and white shredded paper into this basket to make it look pretty. Nothing better than soaking up all the colors of fall into a spooky basket. Everyone would love receiving such a special gift on Halloween.
2. Starbucks Spooky Basket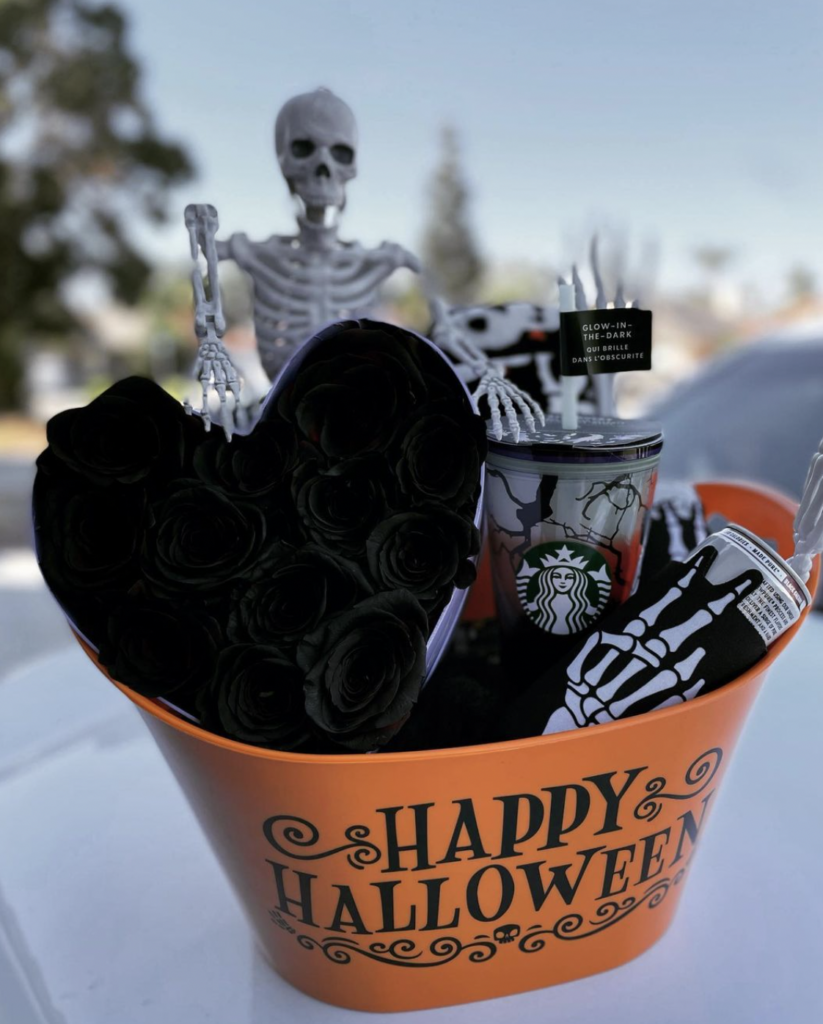 How many people often need a cup of coffee to get through the day? If you know anyone who feels addicted to caffeine, they will want a personalized Starbucks spooky basket. Each year around Halloween, Starbucks always offers a wide variety of cold cups and special flavored coffee. In this case, buying a unique cold cup and filling the basket with candies would definitely turn out as a fantastic gift to give to your friends or family members. Coffee drinkers will cry happy tears when they see this spooky basket, I promise.
3. Movie Night Spooky Basket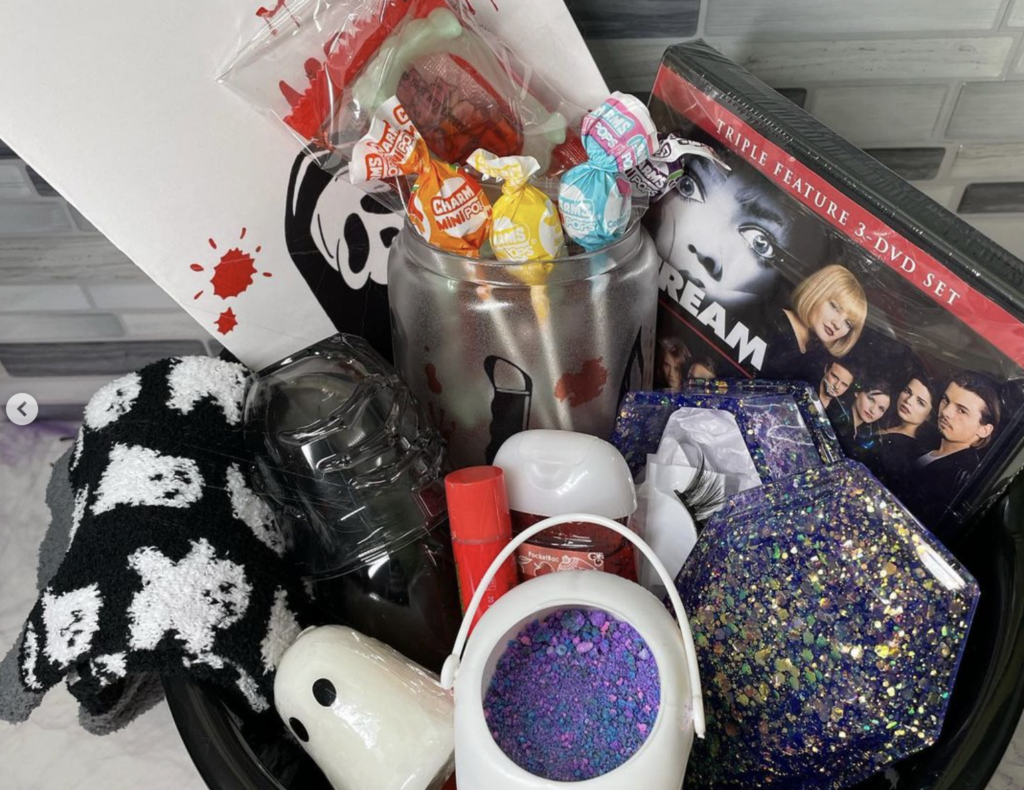 You can never go wrong by putting a couple of family-friendly Halloween movies in a spooky basket. You will also no longer feel terrified by getting exposed to horror movie plots with your friends or family members. Most importantly, don't forget to place some popcorn bags and their favorite beverages into the basket as well. Gathering all the must-have movie supplies in a regular spooky basket, you will feel shocked by this amazing gift idea.
4. Disney Spooky Basket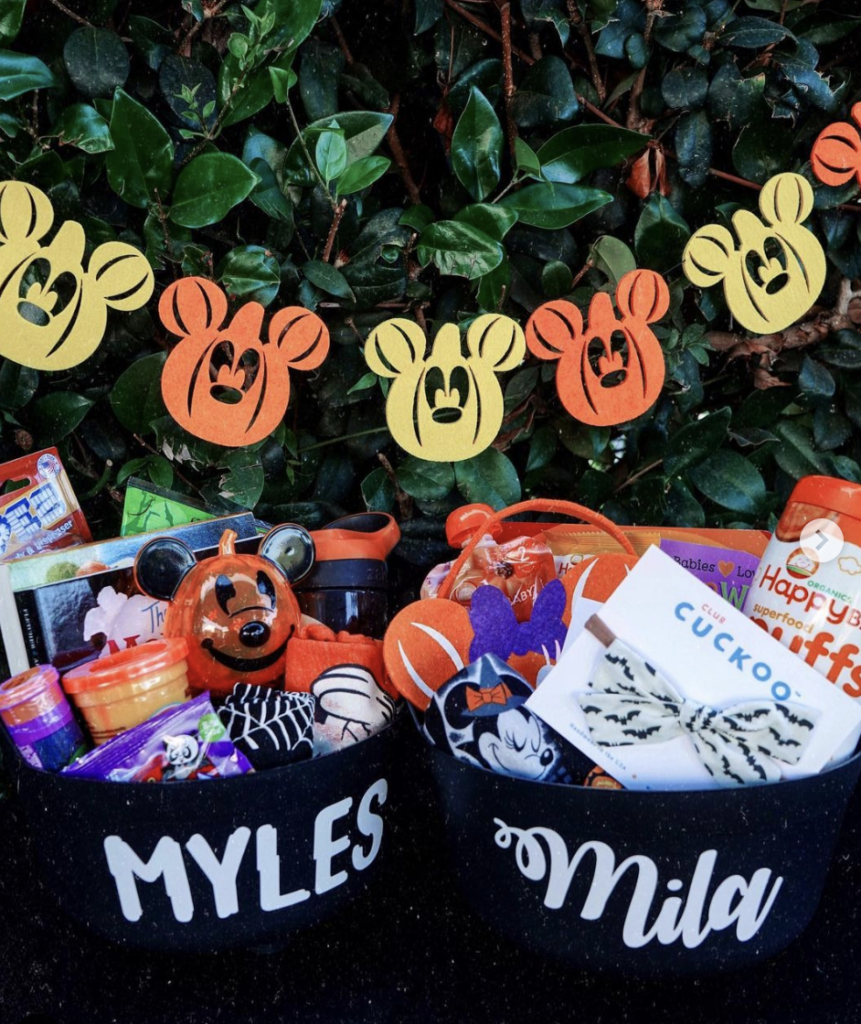 Disneyland, aka the happiest place on Earth. This spooky basket can satisfy those Disney fans' love for all things Mickey and Minnie. In this basket, you can find Mickey Halloween ears and Mickey Mouse shaped snacks, along with a cute hair bow for girls and a bowtie for the guys. Since the Halloween ear combines two different holiday themes, you can obtain up to hundreds of selections. Especially if you have little kids in your house, preparing a Disney spooky basket for each of them will never disappoint.
5. Book Spooky Basket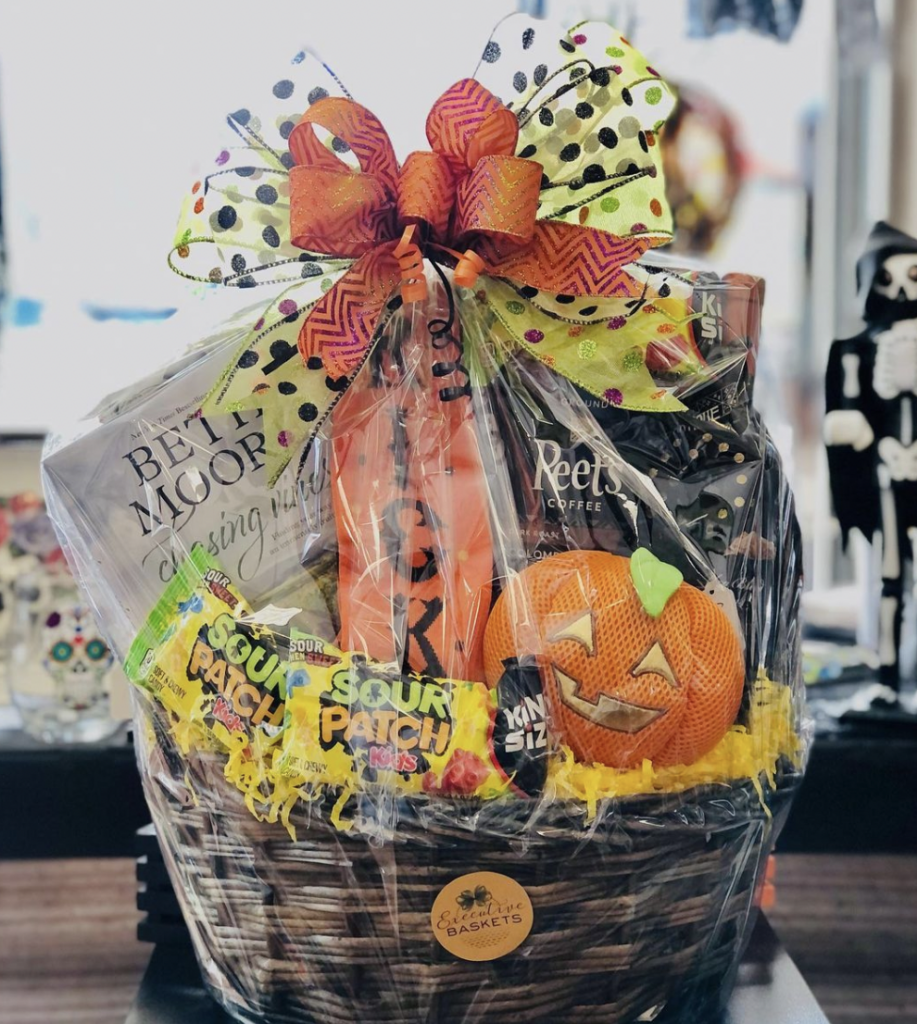 From scary novels to child-friendly Halloween fictions, using some books to fill this spooky basket will make it a wonderful gift. A spooky basket isn't limited to candies or homemade snacks. Adding two to three books for children and teenagers can provide a good read for them. You can also prepare some cozy fall wear like socks or a small blanket to put in the basket so it doesn't get boring for other people. Some Halloween book recommendations that will keep you up at night include "Practical Magic" by Alice Hoffman and "The Haunting of Hill House" by Shirley Jackson.
6. Superhero Spooky Basket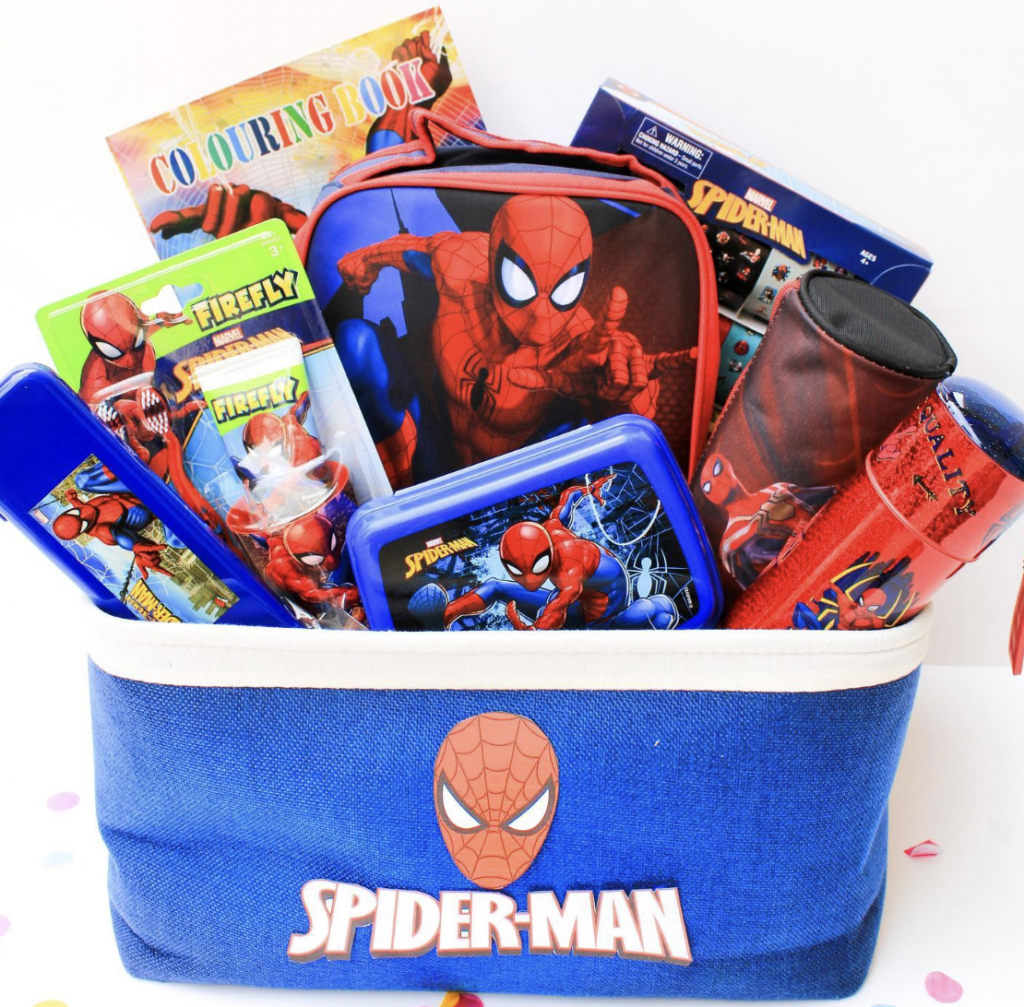 As a kid, most of us watched some kind of superhero movie. Did you dream of growing into a nice person, like a superhero, to help others in the future? If you say yes, then the superhero spooky basket perfectly fulfills your childhood fantasy. This gift features a lot of lifesaver characters, such as Batman, Spiderman, Wonder Woman and many more. Inside this basket, you can find your favorite crusaders alongside various relevant items, including superhero notebooks, stickers, socks and of course, Halloween chocolate bars. Giving others this gift can make them turn into the hero of Halloween and realize their childhood dreams.
7. Unicorn Spooky Basket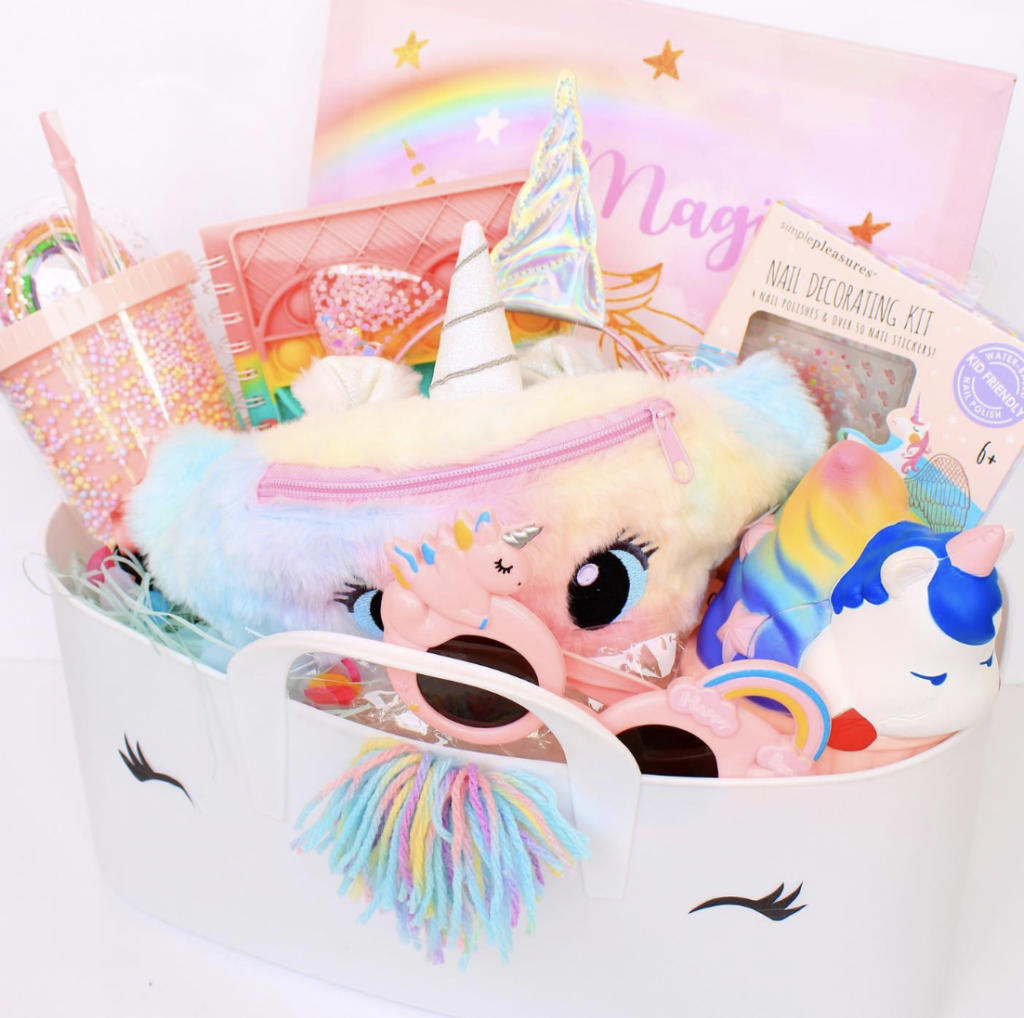 Can you imagine how cool it will turn out when the witches in the spooky basket wear a unicorn horn? Yes, you heard it right. Looking inside of this gift, you can see unicorns appearing in every Halloween item, possibly a mask for the pumpkin or an appealing costume for the spiders who look right at you. Moreover, you can find a bunch of unicorn and Halloween joint themed treats, including a purse or a headband with color-changing sequins and plenty of candies. Therefore, if you know a unicorn lover around you, make this gift to surprise your boo on Halloween.
8. Bat and Witch Spooky Basket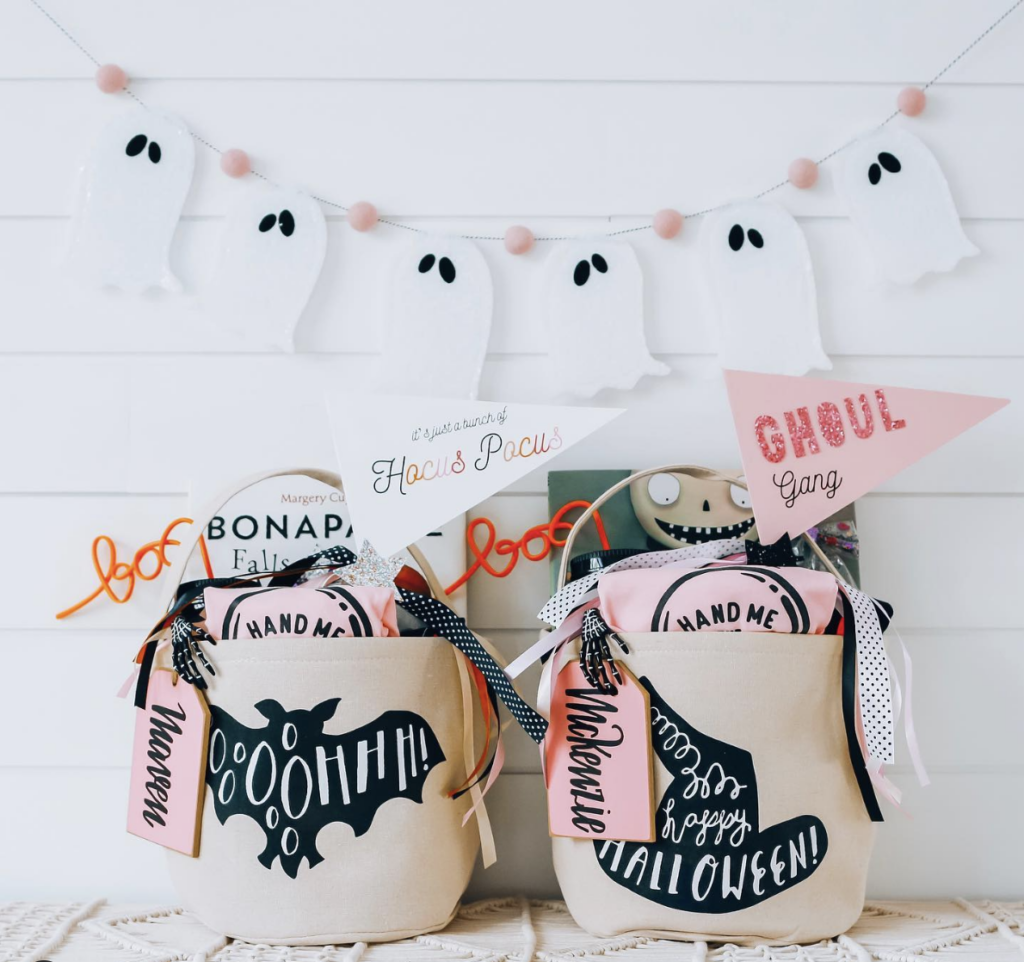 Bat and witch, the must-have elements for celebrating Halloween. You can buy some nice-looking bats and witches to fill this spooky basket with a festive mood. If you feel good at art and design, you can showcase your ability by making a unique bat and witch to kick off this year's Halloween. In addition to putting in these decorations, you can also buy a couple of weird-shaped silly straws for extra fun. If you decide to participate in trick or treating, going with a canvas basket with goodies inside will make you slay.
9. Self-Care Spooky Basket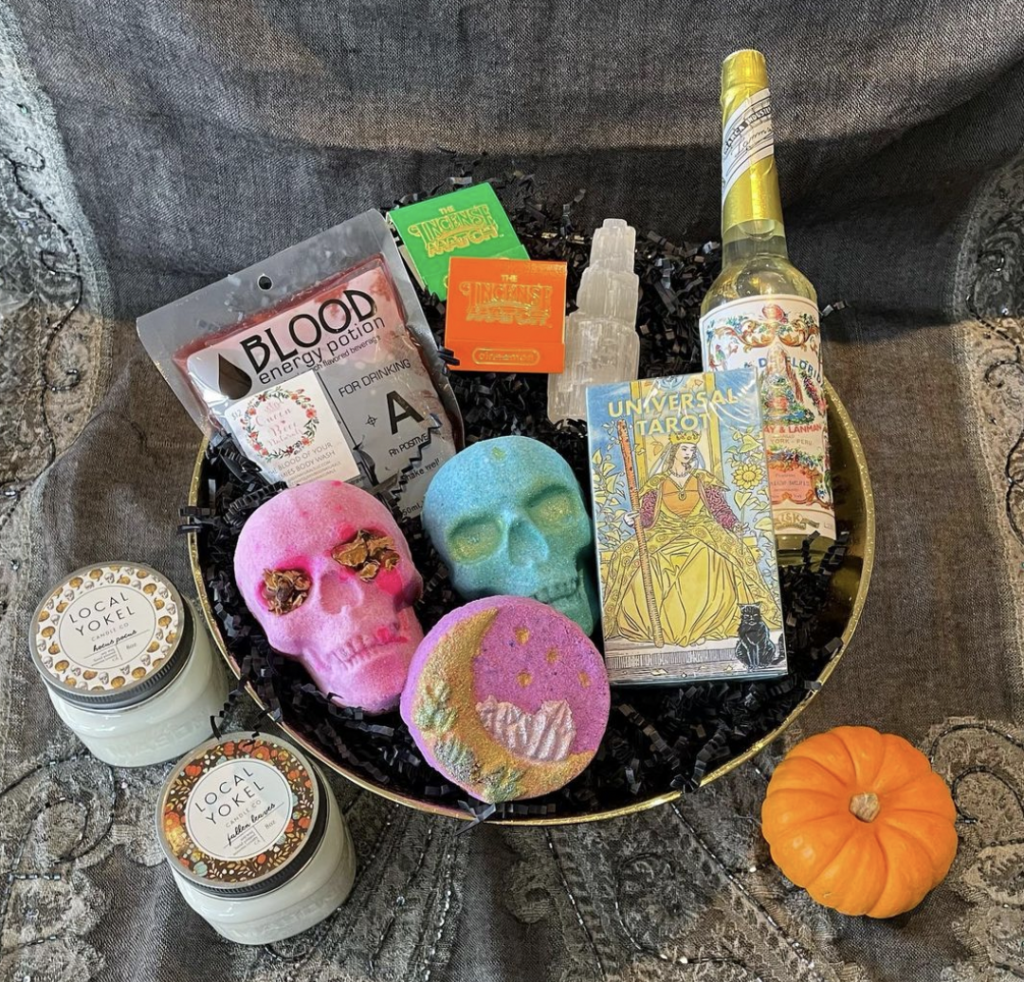 Besides the traditional spooky basket that usually comes with candy bars, snacks and a couple pairs of socks, you can also put a bunch of self-care items into it. Some examples include candles, soaps, bath bombs and calming herbal tea among many more options. With this basket, taking care of yourself and others turns into a prerequisite for a happy Halloween celebration. When you give this spooky basket to your friends, family members or neighbors, they will certainly marvel at this special gift. Keep in mind that you don't need to buy anything fancy, simply passing on the joy and happiness should act as the most crucial thing.
10. Full of Beauty Spooky Basket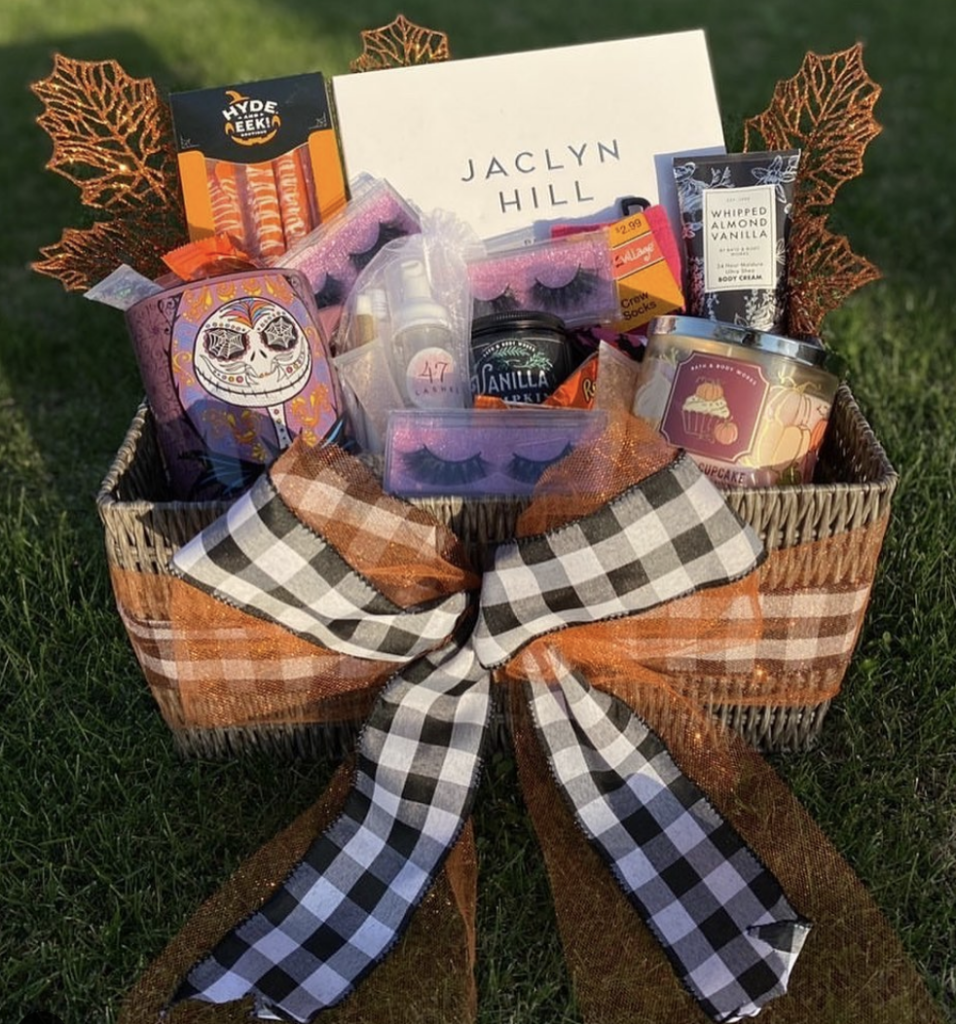 If you think of yourself as a makeup lover, this spooky basket carries out all your needs. Inside this bucket, you can get different kinds of beauty products. From eye liner, mascara to blush and lip gloss, you will receive everything cosmetics to satisfy your makeup needs. It also helps you save a great amount of money on Halloween makeup when you take in this wonderful goodie package. Jumping out of the comfort zone of normally prepared gifts will surely surprise your boo on Halloween.