Step away from the pole! Paying for college creates a lot of stress. It could be easy to turn to a "quick fix" and shake what your mama gave you, right? Wrong. You can pay for your classes and your expenses with the funds you find on ScholarshipOwl. This is a revolutionary platform that brings your scholarship hunt all to one place and makes for the most efficient experience possible. Answer just a few quick questions and you'll be directed to dozens, if not hundreds, of scholarships tailor made for you. If you really need more convincing than that, check out these reasons why ScholarshipOwl is better than stripping.
10. Flexibility's Not a Scholarship Requirement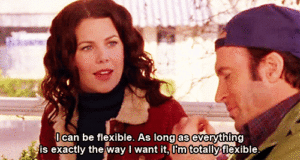 Not all of us are born naturally limber and graceful. If you choose ScholarshipOwl over a career as stripper, you don't have to apologize for your clumsy ways or the fact that you can't put your leg behind your head. ScholarshipOwl is flexible so that you don't have to be. "We help students to apply to scholarships using a single registration path," said Chief Marketing Officer of ScholarshipOwl Kenny Sandorffy. "A student doesn't have to go to, say, a hundred different scholarship applications and apply one by one."
9.Work in a Cubicle, Not with a Pole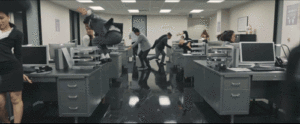 With ScholarshipOwl funding your college experience, you can focus on finding useful job placements to build a resume while working towards your degree. Go ahead and take that unpaid internship. ScholarshipOwl's got your tuition covered. You can even work for them. "We're currently looking for student representatives— students who are at the college already— who can spread the word about ScholarshipOwl," Sandorffy said. So after you get your expenses squared away, they'll give you a job to earn some spending money. And all without having to take your clothes off.
8. Forget Stage Fright – No Auditions Here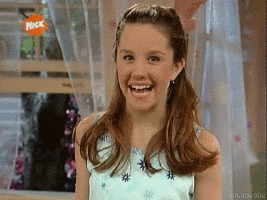 If you want to be a stripper you'll have to get used to being up on that stage with all eyes on you… all of you. ScholarshipOwl doesn't require any audition or sense of rhythm, all you have to do is apply and you're golden. You might have to apply to some scholarships more than once to get chosen, but you can do so from the comfort of your bed if you choose. "There are a lot of scholarships that are renewed once a month, once a term, or once a year, so it's not only important to apply for scholarships but to reapply for ones you've already applied for," Sandorffy said.
7. Keep Your Mom from Crying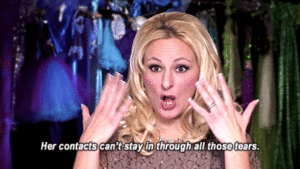 ScholarshipOwl helps to pay your tuition without causing your parents any undue stress. Do you really want to watch your mom try to keep it together at Thanksgiving when your Aunt Margaret asks how you're paying for school? Claiming your career as a stripper surely isn't an experience most of us want to have in front of our families. Added bonus: With ScholarshipOwl your tuition source won't cause any grandparents heart palpitations.
6. You Don't Have to Get Doused in Glitter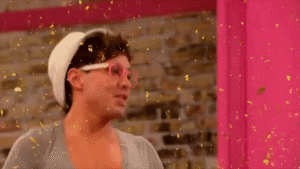 Let's be real. Glitter is the absolute worst thing ever. It never comes off. Do you really want to be glistening with the evidence of last night's shift while you're in the middle of your Victorian Lit class? Probably not. ScholarshipOwl doesn't require any specialized appearance. You can sit in your room wearing sweats, and still earn thousands in scholarship money. With the ability to fill in the boxes on your applications that you used to complete your scholarship search, ScholarshipOwl saves you a lot more than just the hassle over your appearance.
5. Use What Your Mama Gave You – Your Brain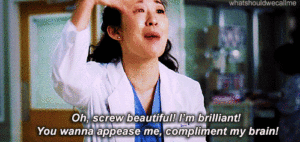 Objectifying your body works for some people, but most go to college to avoid that option. ScholarshipOwl helps you pay for school so that you can focus on using the most important thing your mama gave you, your brain. Without working the late shift at the strip club, you should be fine getting up for that 8AM Calc class (though TBH you probably still won't want to). ScholarshipOwl's unique system also saves you time so you can spend it working on that ten page term paper you haven't started yet. "It saves [students] a lot of time, a lot of headache. It's the only service that fills out part of the application and the only service that reapplies to scholarships. It is very user friendly and it goes very quick," said Sandorffy.
4. Your Exit Loan Interview Won't Include Discussion of Your Dancing Abilities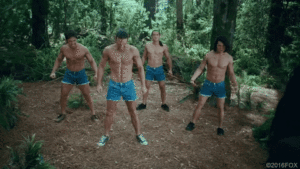 If your school requires that you do an exit interview before you leave to talk about how you're going to pay off your student loans, you don't want to have to tell your advisor to come see you at the club. ScholarshipOwl helps you to apply for as many scholarships as possible, which not only minimizes the amount of money you'll have to pay back after school, but it can also keep you from that awkward conversation. "It's the only service that actually uses the information provided in a productive way by applying to as many scholarships as possible automatically," Sandorffy said.
3. Your Career Goals won't have to be Sexy Dance Moves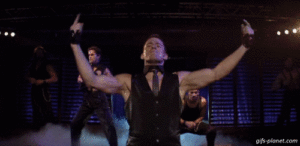 When you use ScholarshipOwl instead of your wiles to pay your tuition, you can focus on working towards legitimate career goals like running your own marketing campaign rather than trying to master "angel", "swan", or "fireman". With the time you save using ScholarshipOwl, you can forward your career and avoid the potential hamstring pull that the clumsy among us would surely suffer if ever forced to try pole dancing.
2. You Can Still Joke About Having a Stripper Name
If you can make it through the week without having to seriously go by the alias Trixie Delicious, then you can still have fun joking with your friends about what your stripper name would be. ScholarshipOwl opens up your time to have fun by saving you the stress of not having money to pay for school and a ton of time that you would've otherwise spent on other scholarship servers or dancing your way through your undergrad. You can keep the name and keep your clothes on as long as you use ScholarshipOwl.
1. Imagine a Pole – Are You at Work?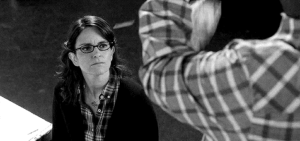 Using ScholarshipOwl means you can still hear the word pole and not think back to your night job. You can have a meaningful conversation about the polar ice caps, or discuss the cute Coca-Cola polar bear ads that always pop up around Christmas time without breaking a sweat. Don't spend hours upon hours for years grinding up on a pole to pay your way through school when ScholarshipOwl can help you get it done without any more effort than some clicks of your keyboard. Apply for as many as possible and you can even get through school without debt. "I think a lot of students apply to only a handful of scholarships when there are tons of scholarships out there," Sandorffy said. "We help them to find as many as possible."
We're giving away 5 year-long memberships to ScholarshipOwl. Enter to win here! In the meantime, sign up at ScholarshipOwl.com and take advantage of getting applied to many scholarships automatically.