In high school, nothing seemed cooler than college. Who doesn't want to rule the Goat House like Thad Castle or deck out a dorm room like Elle Woods? The constant itch to leave home and absorb endless freedom takes away from the enjoyment of high school. The college experience has a number of pros, but there are plenty of high school perks that college simply can't match.
1. IN HIGH SCHOOL, ALONE TIME STILL EXISTS
College is a cesspool of dirty students that you can't escape. Cafeteria lines, community showers and noisy roommates make catching a break from human interaction more difficult than Bernie's attempt to get the democratic nomination. Even extroverts need a deep breath sometimes. In high school, each day ends with the opportunity to hibernate in your dark bedroom and recharge.
2. WHEN YOU LIVE AT HOME, THE HANDOUTS ARE REAL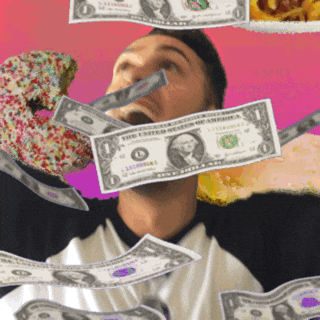 I never considered buying tear-away pants until college stole every penny I owned and stripping shot up on my list of fast money-making ideas. Prior to university life, parents make dinner, buy gas and treat their kids to random free treats. In college, life is a fend-for-yourself-and-try-not-to-overcharge-your-bank-account ordeal. Even if you land a part-time job, you'll need all the responsibility in the world to not spend your paycheck on pizza deliveries and unnecessary dorm decorations. College might be the "glory days," but there's nothing more glorious than getting free shit.
3. IN COLLEGE, FREEDOM IS NOTHIN' SPECIAL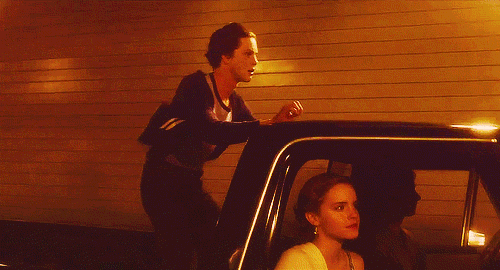 Remember the days of sneaking out late at night and hanging with the crew? Yeah, uh…neither do I, mom. In high school, there's something empowering about breaking your parents' rules and staying out late. Rolling the windows down and enjoying a night out when you should be at home sleeping is unlike any other feeling. College life is so laxed to begin with that driving off on a last-minute adventure with friends lacks the risk and adrenaline that once existed.
4. TRAVEL DOESN'T TRIM THE EDGES OF YOUR VACATION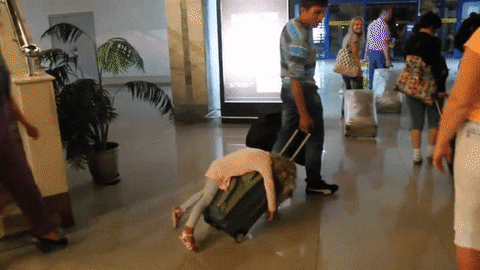 Three weeks for winter break? Awesome! But wait…do the three weeks include the days you have to travel home? By the time you leave after your finals, you still have hours (sometimes even days) of traveling ahead of you. Sure, you got out on Wednesday afternoon, but you don't get home till Friday?! What's with that? And don't forget about the journey back—you have to allow a day to travel back to school to get settled in again before classes start. Suddenly three weeks turns into two and a half weeks of relaxation and that just isn't enough time to soak up the holidays. Take us back to the days when three weeks of break meant three weeks of break, please.
5. FREE TIME ISN'T A LONG-LOST FRIEND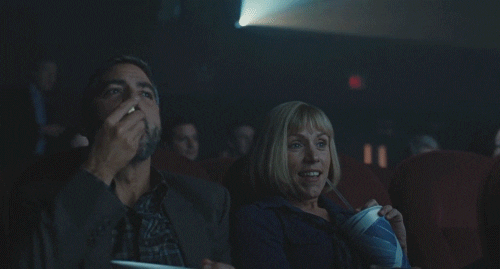 Ah, Free Time. I remember you. We should catch up soon!
College heaps a sack of responsibility on your shoulders all at once and tells you to maintain the same speed. After sacrificing your health and social life for 12 days straight in order to pass your finals, you'll want to make that lumpy twin XL bed your home. But wait—if you go to sleep now, how are you going to finish your next research paper in time? Exactly. Free time is a beautiful thing, but, like your high school buddies, you should probably say goodbye to it—it's not coming back.
6. 2.50 IS A PRICE IN A VENDING MACHINE, NOT YOUR GPA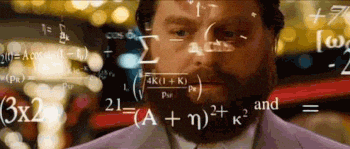 You thought high school was difficult? In college, the only A's you'll see are the ones in your physics equations. Those rumors about skipping class whenever you want in college are true—to an extent. If you want to sleep through economics, nobody will stop you, but have fun figuring out media markets and oligopolies on your own. Due to the high stakes, there's no room for slack in college courses, making each Monday an unpleasant reminder of how school was once easier.
7. "UNPAID INTERNSHIP" ISN'T IN YOUR VOCABULARY
"What are you doing after school today?" "Did you fill out your algebra worksheet?" "Are you hanging out with family this weekend?" Before moving onto "higher education," these were the kinds of questions people asked us. Now they're, "Do you have an internship lined up this year?" "Have you had any professional experience in your field?" "How extensive is your resume?"
When college expires, so do our social lives. Apparently this makes college the perfect time to practice boredom, because the amount of experience we need to get experience is unreal. Adios, naptime. Hello, cubicle.
8. EXPECTATIONS ARE LOWER THAN BILBO BAGGINS' CEILING
There's a little thing called "adolescence" that makes people do stupid shit. Lucky for us, everyone fights through these awkward adolescent years and in return shows understanding toward high schoolers that behave a bit strange. Every sudden voice crack, unexplained tantrum and foolish mistake is excused as "just another act of adolescence." Once college arrives, behavioral expectations skyrocket. Now, every voice crack garners laughs, tantrums are unacceptable and foolish mistakes can have legal consequences.
9. DATING IS CHEAP(ER)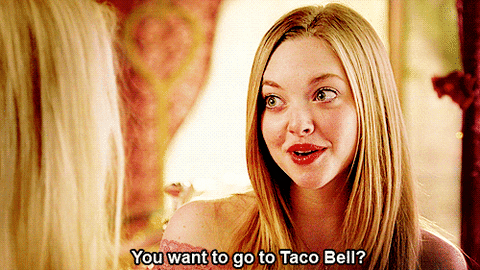 Young couples are all about the gush. They're so excited to be in love that they don't even realize their dates consist of Taco Bell and a home movie. I mean, dating is never cheap, but college dating is on a whole new level. Netflix and Quesalupas are still acceptable sometimes, but more serious relationships are going to require some pampering—and that ain't cheap. Five-star restaurants, spontaneous camping trips and valuable Valentine's Day gifts add up, and you'll need to budget pretty heavily if you want to reach your one-year anniversary with bae.
10. PETS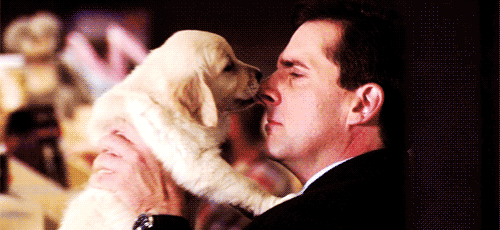 Whether you're single or happily tied down, nobody can refuse extra cuddles. After a long day of test taking or working your petty campus job, all it takes is a furry little pal to make life OK again. Unfortunately, dorms aren't too fond of our four-legged friends and a goldfish doesn't quite do the trick. High school may not have been magical for everyone, but coming home to an adorable little pup at the end of the day made it more than bearable.