College gives us the chance, perhaps for the first time, to truly explore our interests and discover new ones. For me and many, these interests include films. I can't even count how many of my friends finally started caring about, not just popular movies, but good movies in college like V for Vendetta, Lost in Translation or The Social Network; movies that speak to our generation and confront important ideas.
Freshman year, you are faced with many important life issue, such as fitting in, finding out who you are and figuring out what you want to do in life. Here are five movies that confront these topics and are a great start for expanding your film knowledge and they will definitely leave you thinking at the end. And they're damn entertaining.

1. American Beauty (Dreamworks SKG)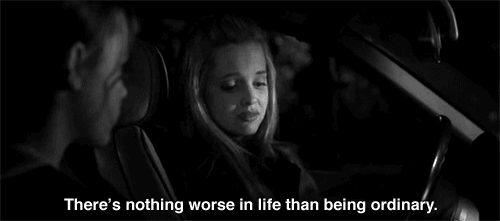 Look closer, this movie begs. Though the protagonist is a middle-aged husband and father (Kevin Spacey), it also explores the inner lives of three high schoolers (Mena Suvari, Thora Birch and Wes Bentley), one of whom is kind of weird and the other who is really weird. Maybe you were that weird kid in high school or you had more friends than you can count. Either way, this movie will show you sides of people you haven't thought about. What is really going on behind the walls of typical American home or in the minds of average teens? Look closer. The answers are astonishing and moving. Don't take my word for it. This thing won 5 Oscars. Fun fact: this was the first movie directed by Sam Mendes, the same guy who directed Skyfall.
2. Clueless (Paramount)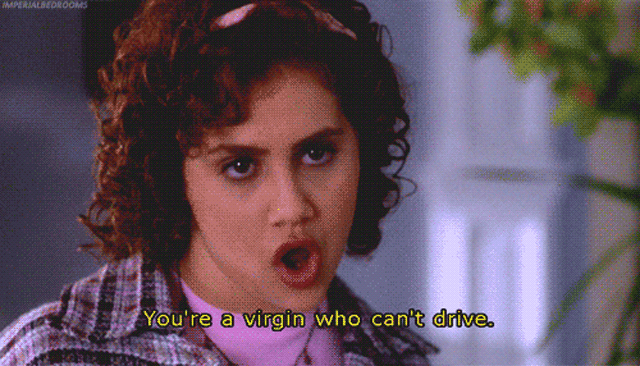 Stay with me here. In all likelihood, you've probably seen Clueless and you probably laughed your ass off. But did you really watch it? There is a lot more going on in Clueless than just jokes about hair, shoes and dumb blondes. At the heart of the comedy is a serious moral journey that comes from the last place we would expect: a rich, stuck-up high school girl named Cher (Alicia Silverstone). In college, you are gong to come across a lot of girls that look and act like Cher. You probably already have. I used to judge them harshly for how they dressed and acted towards certain people. But Clueless taught me that, for the most part, girls like Cher (you know who you are) are just as complex as you or me and deserve to be listened to. It's not their fault that they like dye jobs and spray tans! Now we just need a movie like Clueless for dudes.

3. The Social Network (Columbia Pictures)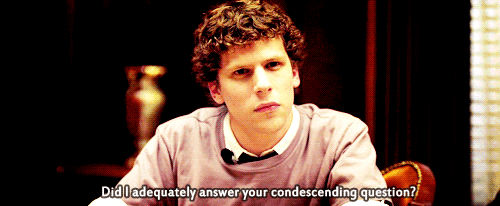 Ok, the first movie on this list about actual college students. The Social Network will do a lot of things to you: make you feel dumb for not coming up with something like Facebook before you're 21, make you feel dumb for not going to Harvard and make you feel smart for going to college in the first place. But if you take anything away from this incredible film starring Jesse Eisenberg and Andre Garfield (Spiderman!), it's that Facebook is truly, truly more than just a website you use to connect with your friends. How did Facebook become such a central part of our lives, and what was the original idea behind it? Good questions. Fact: Harvard kids party just as hard as anyone else.

4. Saved! (United Artists)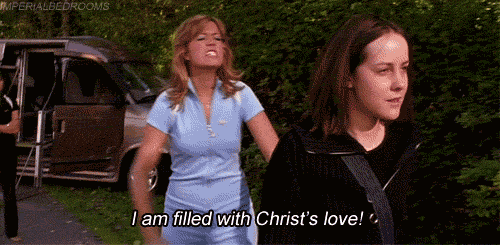 You'll notice that this is the third movie I've included on this list about high schoolers. That's because as a freshman in college, you should be looking back on your time spent there, figuring out what you did wrong, and trying to not repeat those mistakes in college. Saved! is a comedy about religion and what happens when our view of God doesn't necessarily match up to how our lives are going. For a lot of us, religion is a central part of our being. How do we interact with people of our faith, of other faiths, or those without faith? Does belief in a higher being put us on a higher moral ground? Can you maintain your faith even if you are gay or become pregnant outside of marriage? How should you deal with poor decisions (fact: college is filled with them)? Saved! explores these questions and tries to provide answers, some of which you should carry with you into college.

5. Babel (Paramount)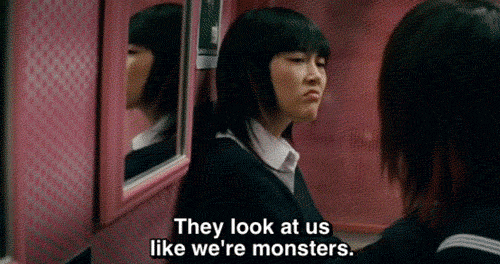 Real talk: this movie is long and there are subtitles. But it stars Brad Pitt! In any case, you need to watch it. Following four interweaving storylines on separate continents and in different languages, Babel shows how money, geography and the language that we speak shape our lives. I include it on this list because it speaks heavily to what you should be experiencing in college: meeting tons of diverse people from all over the world and learning to get along with them. I didn't just meet other Missourians when I traveled from Texas to Missouri to attend Mizzou. I've met people from Brazil, China, South Korea, Germany, India and many others who have each had an impact on me. Start meeting these people while you can!
There are no romantic comedies, sappy love stories or high-octane action flicks on this list. That's not to say that you have to leave those behind in high school, but you should definitely be using your time in college to expand your horizons in meaningful ways. This list is just a start: go for the edgy movies, the "weird" movies and the movies that actually require you to think a little bit. Save the popcorn for Friday night.