Gen eds are like the doctors and dentists of college. They help you, you have to deal with them, but no one actually likes them. Well, there are some classes at Temple that break the stereotype. Whether it's an art class that lets you channel your inner Meryl Streep or a science class that nurtures your wine skills to appear oh-so-cultured — these classes will not only educate you, but keep you entertained.
1. Human Sexuality
It makes the most sense to start out with the most fun, right? Offered in both the Sociology and Psychology departments, this class will teach you not only about the logistics of sexual anatomy, but will also touch on abuse, gender identity and sexual fantasies. Take my word, you won't regret this class, but a little piece of advice… the psychology class is more health-based (think diagrams and contraception lessons) and the sociology class is more an analysis of society (think sex culture and sexual trends).
2. Dramatic Imagination
Although the name of this class might have you believe it is about unicorns, rainbows and a world where watching Netflix makes you rich and eating French fries makes you skinny… those ideals really do only live in our imaginations. This arts gen ed is actually a theater class. The class requires students to see shows throughout Philly, and the final project includes re-creating a play where each member of a group has a different job from director to costume designer. Junior Charlotte Parker said, "Dramatic Imagination allows you to expand your knowledge outside of the classroom and explore arts in the great city we all live in. It's also a great excuse to get dressed up and see a play with friends."
3. The Art of Acting
Sticking with the thespian theme, this class will have you practicing your Oscar acceptance speech in the mirror… you know, just in case. The arts gen ed is a great chance for a student of any major to dabble with their creative side and tap into their inner star. Unlike Dramatic Imagination, you don't go to plays, but instead you get to actually act.
4. Disasters vs. Hollywood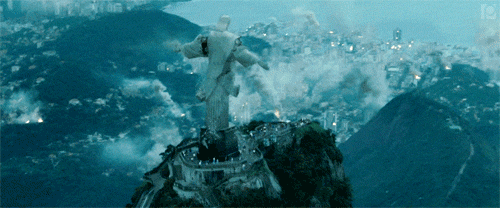 Did anybody really think the movie 2012 could actually happen? Probably not, but this science gen ed digs deeper into the actual logistics of disaster movies. Sophomore Public Relations major Savannah Blake said "It's pretty cool because we watch movie clips and discuss why they're fictional or not. It's funny (and slightly disappointing) to see how little science Hollywood actually incorporates into their movies."
5. Youth Cultures
Ah, the youth today. We're destroying society, aren't we? Hardly. This class within the Education department teaches you about adolescent behavior and culture. And if you can understand the youngest generation, then you are that much better off. After all the future of our world depends on the youth, right?
6. Shall We Dance
Five…six…seven…eight…you get the idea. This arts gen ed studies dance through the lens of American film. Combining dancing and movies sounds like the perfect class to me.
7. Chemistry of Wine
This science gen ed is one of the most popular at Temple and it's no surprise why. This class gives students the chance to study and analyze wine which makes this class pretty bearable. If only there were tastings involved. *sigh*
8. Interpersonal Communications
Communication is key to effective personal and professional relationships, and this class only teaches you how to better communicate. Junior public relations major Shaun Luberski said, "It helped me realize the ways I communicate and also built skills when working in teams. I enjoyed taking the class freshman year because we had to work it groups a lot, so I could meet new people."
9. The Future of Your TV
If the homework in this class consists only of watching television, I'd be okay with that. Unfortunately that's not the sole purpose of the class, instead students get the chance to look at television from the perspective of content creators. Imagine being able to play a producer, the audience and CEO all at once.
10. Criminal Behavior
Who doesn't love an episode or Criminal Minds or Law & Order (SVU of course)? This Human Behavior gen ed gives you the chance to slip on your detective hat and put your brain to work. You'll have the chance to tackle questions like "What social factors contribute to crime?" and "How do drugs and alcohol play a part in crime?" The best part about it is you get to be the judge and jury.