Florida International University hosts a large population of students, many straight out of Miami. Venture off campus to taste the local culture—and the cuisine. Miami's unique blend of American, Hispanic and Caribbean peoples gives rise to a wide variety of foods. Fresh Food Market just can't meet that variety. Like many campuses nationwide, the campus dining center is plagued by this same old, same old menu. To get a true taste of Miami, get out of FIU and try one of these ten spots near FIU to grab a bite.
These 10 places to eat near FIU will satisfy your tastebuds Miami-style.
1. 107 Taste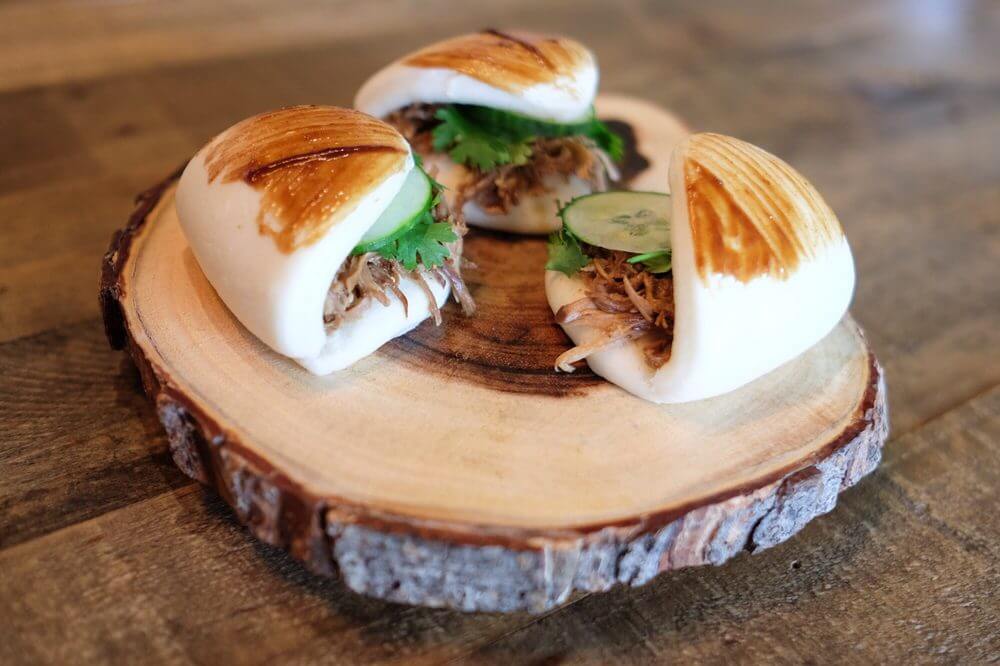 Ramen: the staple to a college diet. Give it a twist and try 107 Taste. FIU students say this little-known dive across the street from the campus's main entrance has great ramen and pad thai, as well as exceptional coffees and desserts.
2. SpecialTea Lounge
Looking for a modern coffee shop with great selection? You'll get exactly that at SpecialTea. "My favorite thing about them is probably the atmosphere. The space has the style of a local coffee shop, but is really close to campus," FIU senior Jordan Guido said. SpecialTea boasts a vegan menu, as well as a large selection of coffees and teas from around the world. Try Ethiopia light roast coffee, ginger orange pu-erh tea or any of their options—enough to keep you trying something new every day for weeks.
3. Canton Palace Chinese Restaurant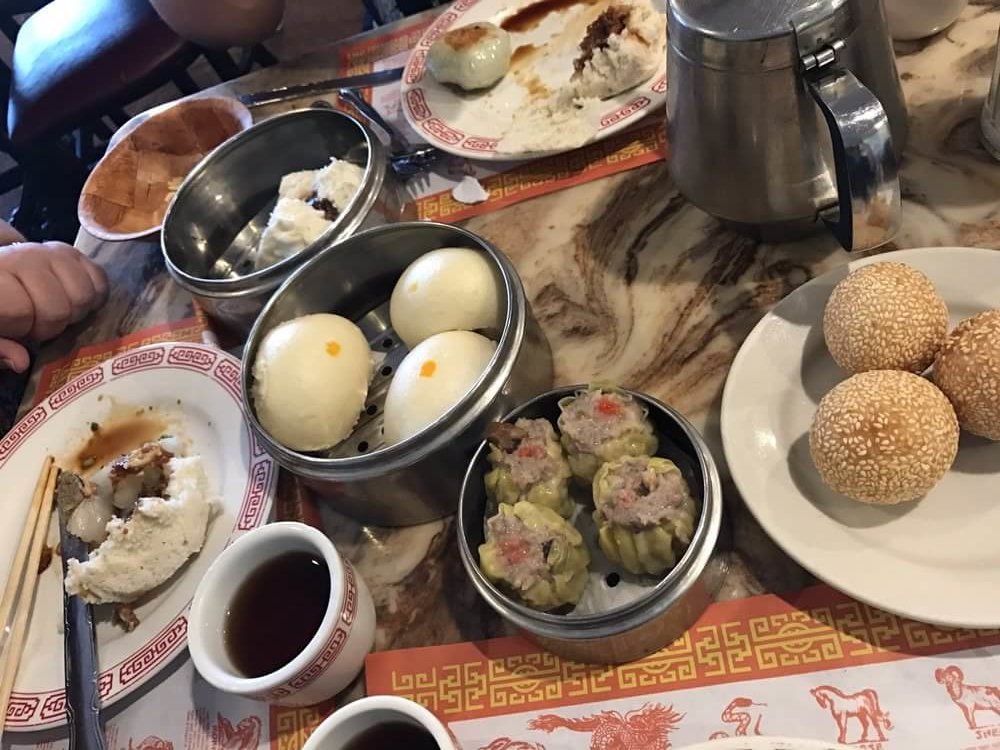 Chinese has weaved its way into your life plenty of times—of course it has, no college student can avoid Chinese food—nothing else comes cheaper in such large quantities, unless you shop at Costco. But have you ever tried dim sum? The serving staff at Canton Palace brings food around on carts and you choose exactly what you want. You can still find your Americanized Chinese staples, but if you come here, be adventurous and try something new. I recommend their shrimp dumplings and their sweet pork buns.
4. Vegan & Juice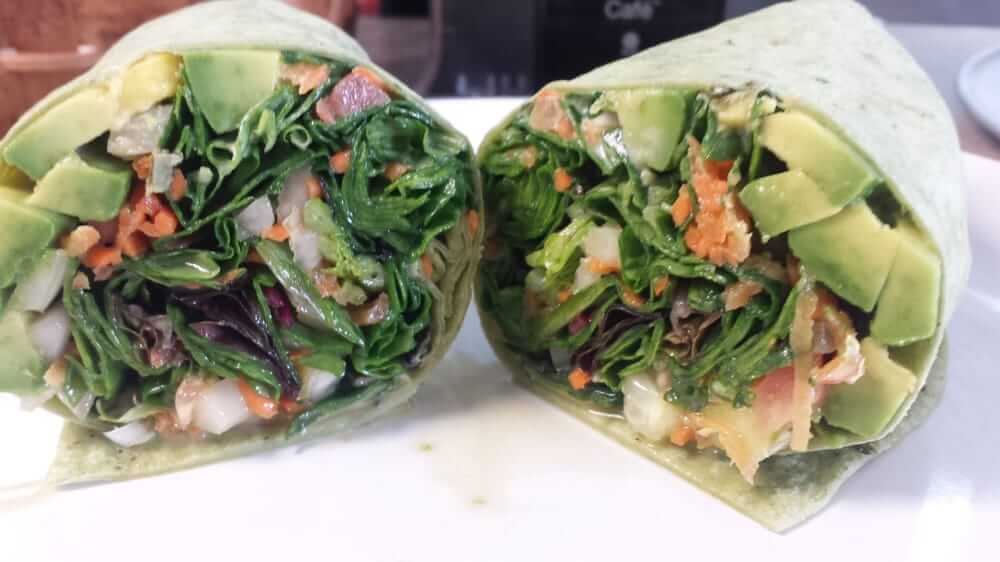 For a vegan option that goes beyond straight rabbit food, try Vegan & Juice. The café offers a large selection of vegan and vegetarian options at great prices with a new menu each day, featuring favorites such as eggplant lasagna, malanga pastelon and cauliflower souffle. They also offer homemade juices and smoothies to complement your dish. "I love going there because it's healthy and affordable" FIU senior Grace Munoz said.
5. Luis Galindo's Latin American 2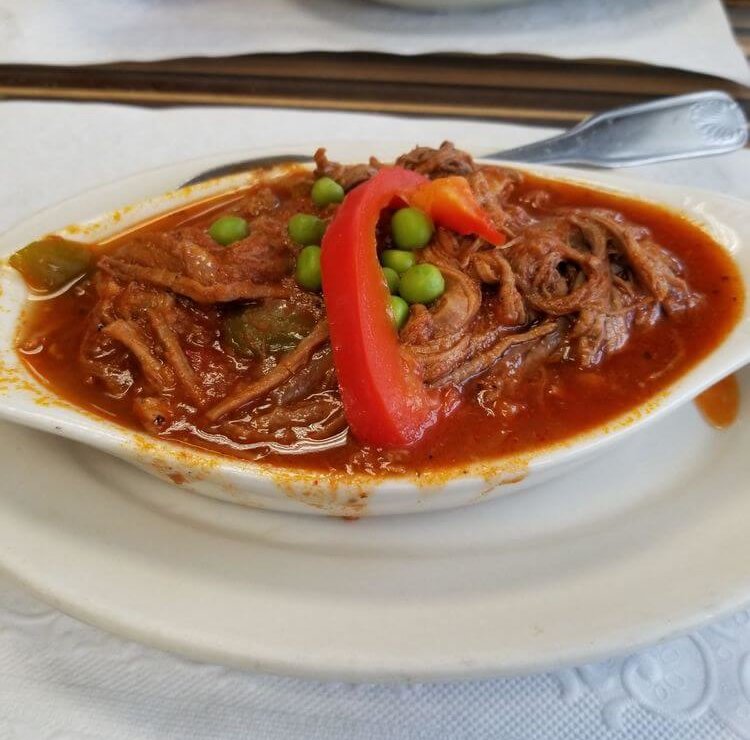 Follow this rule unless you want an angry mob to drive you out of the city: Living in Miami means eating Cuban food. FIU has a Pollo Tropical on campus, but sometimes you want something a little more authentic. Just across Coral Way you'll find the perfect spot to get your Cuban fix, including some good cafecito to get you through those late-night study sessions.
6. Chinese Guy Chi-Town Restaurant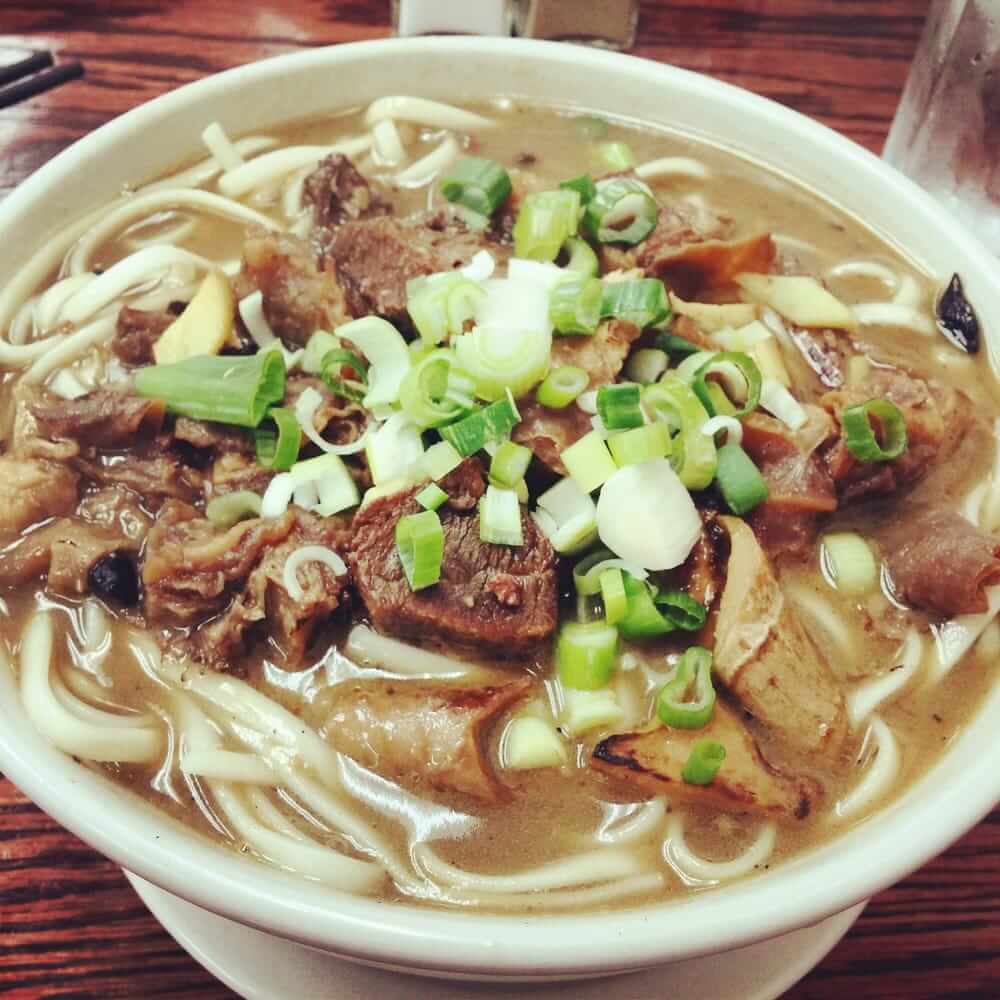 You want more Chinese food options, but one more bite of Panda Express will definitely make you sick. Try Chinese Guy Chi-Town. You can pick from two menus for in-house or take-out dining. Students flock to this place in large groups, so don't be afraid to order family-style and share a few dishes. That way, the bill will come out cheaper for everyone.
7. Pieology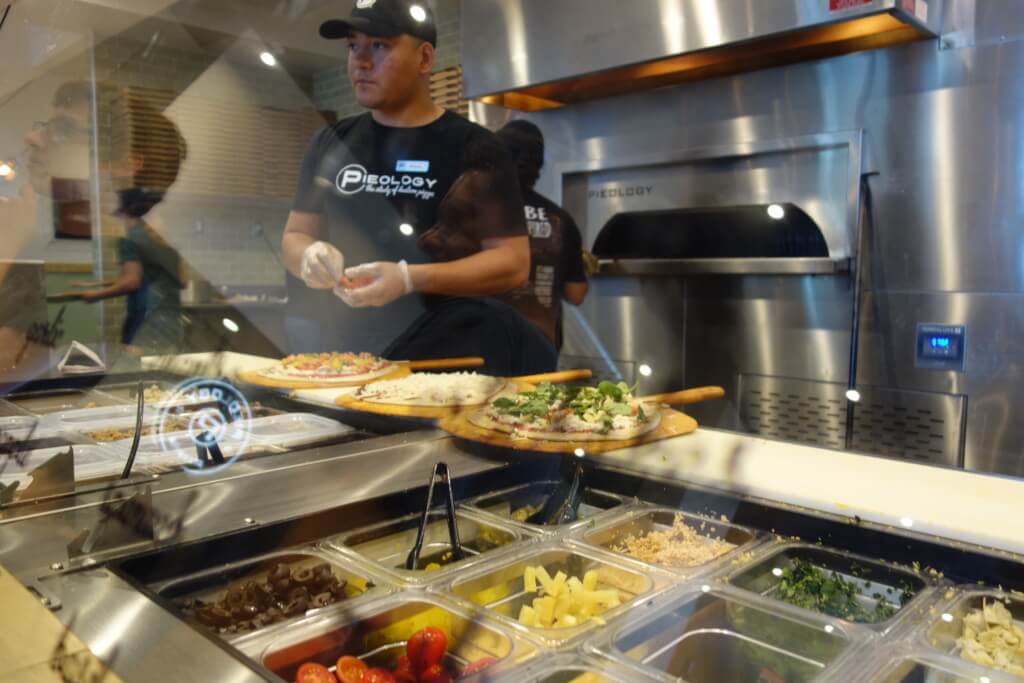 In the mood for a pizza experience outside of delivery? We found your place. "It's the Subway of pizza and it's cheap so it works for a student on a budget," FIU graduate student Edwin Emery said. You can get as many toppings as you like without raising the price of the pizza, and they offer different crust, sauce and cheese options for as many combinations as your heart desires. Whether you want meat lovers, vegan, Hawaiian or something new, you can create it here.
8. Pincho Factory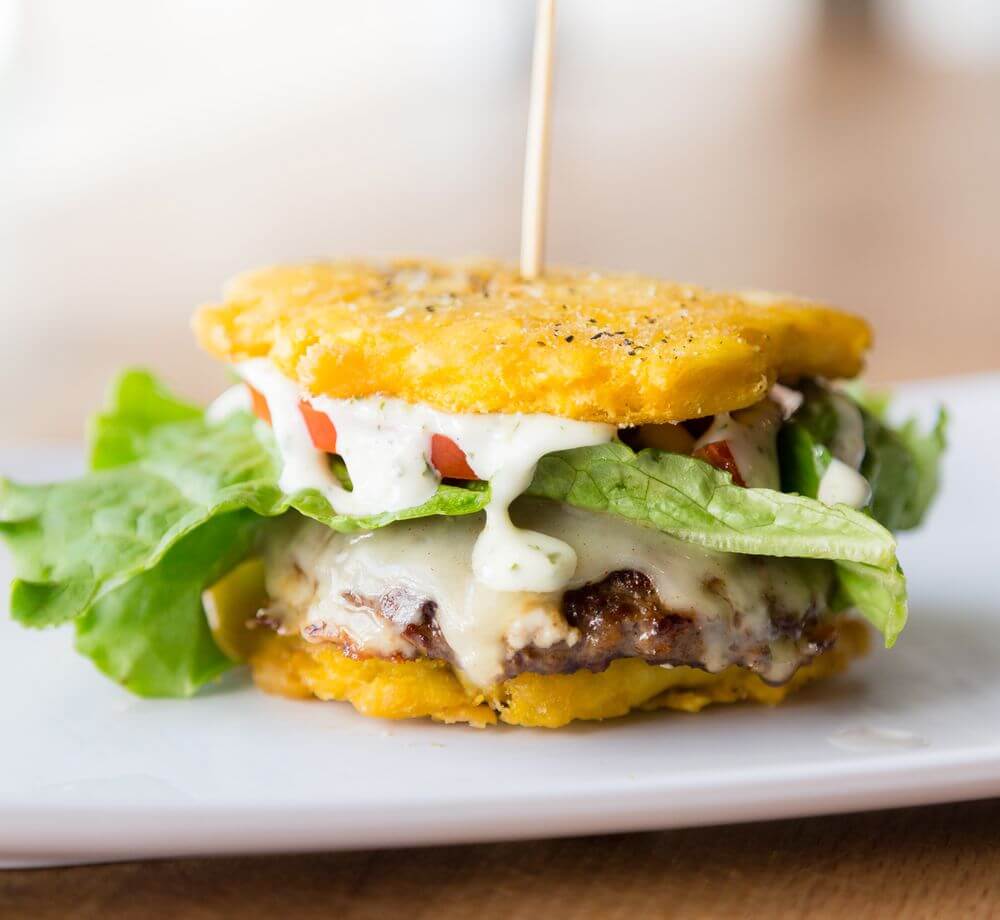 For somewhere a little further from campus, try Pincho Factory. They offer a great variety of kabobs, burgers, salads and rice bowls. My favorite is the toston burger. Take your normal burger and replace the buns with freshly-fried tostones, then add some a "secret pink sauce." You'll never settle for a plain-old, average burger again.
9. Mac and Chess Board Game Cafe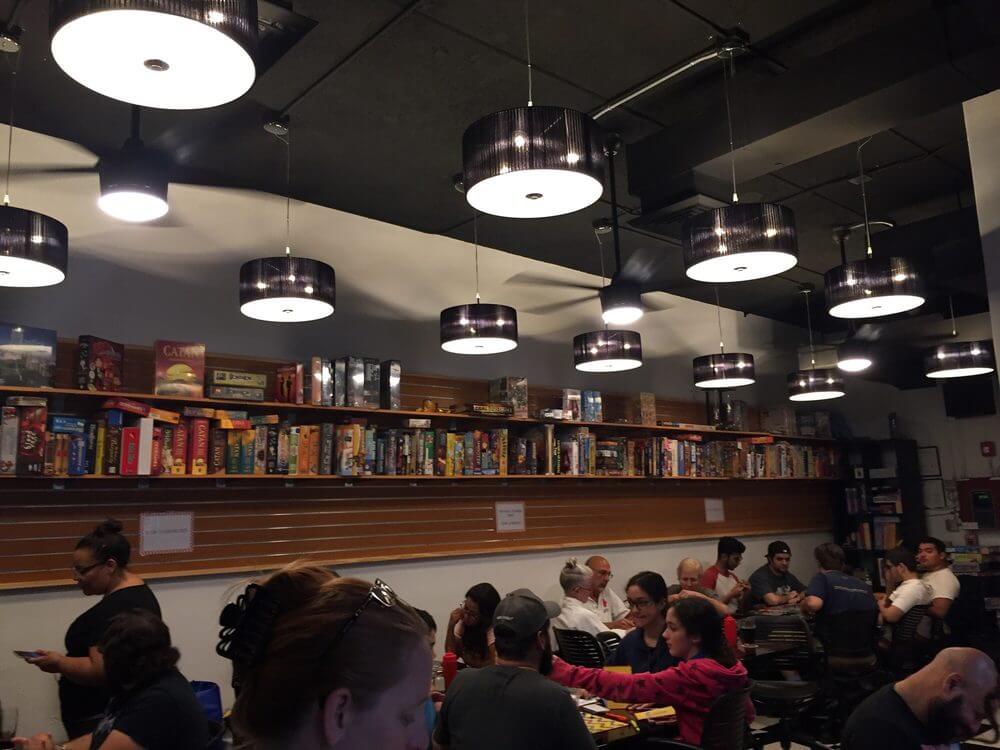 Mac and Chess offers everything you'd expect from an American diner, and their website places a game library above its menu. "My friends and I go there all the time to eat and play games and have fun," Munoz said. If you don't want to stay and play games, they also offer take-out. Compliments and competition to the chef.
10. Mendez Fuel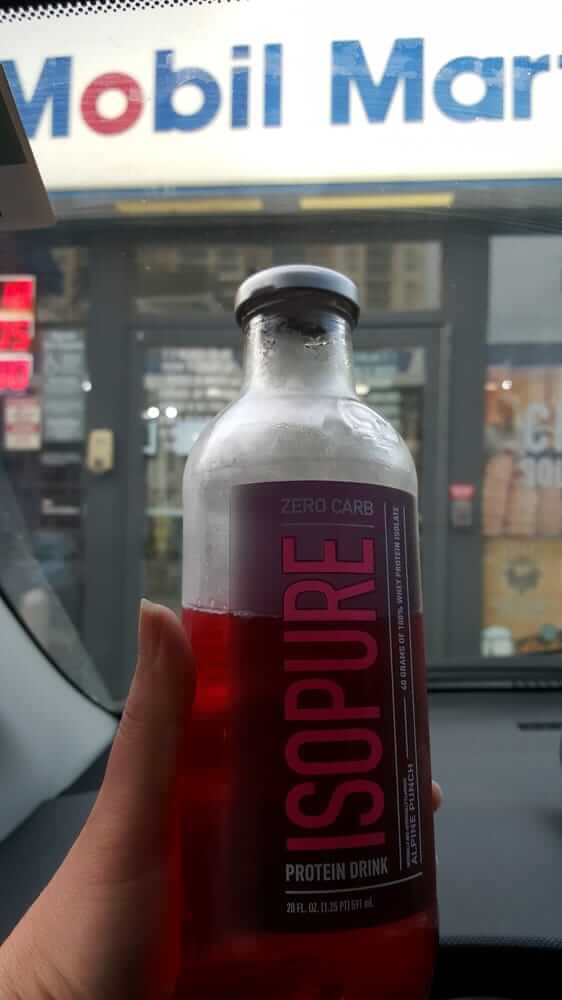 A new bar has opened up near FIU. Mendez Fuel—yes, the gas station—has a 20-tap selection of craft beer, as well as coffee, soda and wine. The kitchen makes avocado toast, Cuban sandwiches, rice bowls and plenty more, all at affordable prices. Most items sit in the $10-and-under range. This makes Mendez Fuel the place to go if in the mood for something new and exciting.