Staying at home all day due to the current crisis can bring exhaustion and lack of motivation to wherever you are staying. The lack of social interaction doesn't lift anyone's spirits, but that doesn't mean one should lose all sense of positivity. This global pandemic shouldn't bring you down further while you're safe in quarantine. Attaining positivity in alternative ways is key to staying sane in the same place all day. This doesn't mean you need to run to remodel your entire home to create an indoor gym, hotel room or resort-worthy poolside. An optimistic attitude is achievable with an addition of any of these ten inexpensive products.
Here are the top ten products to maintain your joy at home.
Price: $29.95
De-stressing at a massage parlor sounds soothing but you can bring the same result to your home with a heated foot massager. It's perfect to bring relaxing vibrations and heat therapy after exercise or a long day full of standing for hours on end. Due to the quarantine going outside may not be an option but this device will help you relax at home as you sit on your computer doing classwork from home or as you watch your favorite tv show on Netflix.
Your bedroom is the place for a therapeutic experience at home. With a color-changing essential oil diffuser, you feel the calmness through your nose and sight in your entire room. Essential oil therapy has been proven to bring joy through scent; the smell of your favorite oil can disinfect your respiratory system and stimulate your nose and brain. The colors change to calm you down. "This tool is essential for the person who wants to wind down and relax," said University of California Irvine alumni Sara Yamamoto. "Aromatherapy is spread throughout the entire room and creates a more stable and calm environment." You have a variety of oils to choose from to help you at home: Lavender oil helps relieves stress and promotes good sleep, peppermint oil helps relieves the tension of headaches and many more.
Price: $16.19
When you first wake up to a positive message, your day starts on the right note. It's common to not feel like you're enough because of the way you compare yourself to your peers. Or you might receive a bad grade on a test. Or you just can't perform up to par at work on a certain day making you feel disappointed and defeated. Reading a card that speaks to your heart uplifts your spirit and can help turn those bad days into better ones. "As college students, we go through so much stress and depression on a daily basis with our school, work and personal responsibilities that we often forget to feed the positivity in us," said California State University Long Beach senior Leyla Aktar. "Self-love is crucial, especially if you're always drowning in school work and almost never get to see family or friends." Affirmation cards add happy notes to our lives on a daily basis when we don't have someone telling us to our faces. At least you can read a sweet message to put you back on track.
Price: $24.95
A simple cup of coffee and bland grain bar shouldn't take up the first item on your daily menu. Make breakfast fun! When cooking up your favorite pancakes, it's nice to have a smile come back to you. It's a happy conversation between yourself and your breakfast when your pancakes look like your favorite emoji. "The smiley pancake pan has designs to lift up the consumer's spirit by making simple pancakes," said University of Southern California alumni Catharine Jensen. "The smile on the pancake gets crispier and warmer after the hotcakes were cooked properly." The trick to getting that perfect pancakes is to make the batter with more of a liquid consistency while keeping the flame on low. If you don't have much time on your hands, this pan allows you to prepare seven pancakes at once with more emojis than a smile. The angry, heart eyes, winky, pucker, excited and laughing crying faces add even more moods to your breakfast plate.
Price: $7.00
An adorable hand cream that sits on your counter desk, or inside of your backpack provides moisture, a nice scent and friendliness. Made from shea butter, olive oil and herbs, the scent takes you to another world. "I love my panda hand cream, the lotion and scent is light which does not irritate my nose because of my nasal sensitivities," said California State University Northridge junior Olivia Petcu. "I leave my panda on my desk, it works as a cute paperweight." On top of that, the panda also allows you to do good for humanity. With every purchase, this product donates part of the proceeds to the MISSING U campaign to protect endangered wild animals. Now you can stock up on the different animal designs like the fairy penguin, harp seal and pink dolphin without feeling the extra guilt with the purchase doubling as a donation.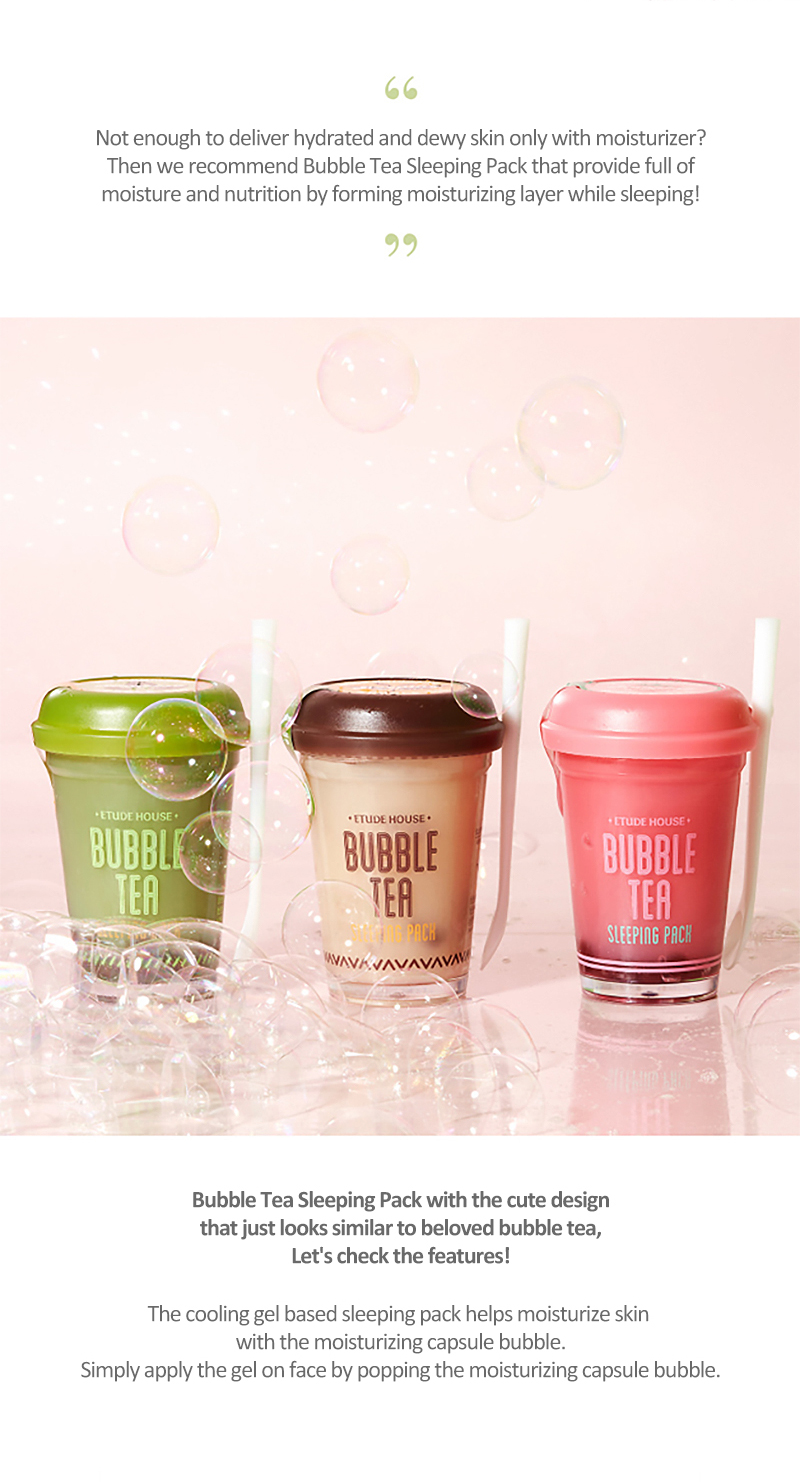 In today's world, you can't go to your favorite boba shop to sip your favorite milk tea, but there is an alternative with the Etude House Bubble Tea Sleeping Pack. Before you go to bed, you can put on the face mask and relax as it moisturizes and plumps your skin overnight. "The bubble tea sleeping pack from Etude House is perfect for self-care sessions. Knowing that three masks come in one pack, it's perfect for scheduling nights of pampering in advance," said Pasadena City College senior Kathryn Pang. If you stayed up for a long night doing essays, studying for midterms and finals, no one will notice because you'll wake up the next morning with a refreshed look.
Price: $11.66
As you open up a box of these creative matchsticks, they're not meant to be burned and forgotten. Each faux matchstick brings portable words of happiness, joy to forever cherish. They're meant to provide a little brightness in a travel safe box, as you feel yourself boiling under pressure or triggered by a test result or hurtful comment, open this faux matchbox and read a positive message for the day.
Filling up your home with quotes brings joyful vibes but a lightbox illuminates the words that mean most to you. Your favorite words are personalized with your own messages, quotes, sayings to yourself with customizable letters, numbers and symbols. The light amplifies these words of affirmation to bring the best and most uplifting notes to yourself. You can place the lightbox on your desk or mount it on your wall. With the battery-operated light, you'll not bring more positive energy into your home, but you'll also save some money on your electricity bill.
Playing your favorite tunes or video isn't necessarily the best quality through your built-in phone speakers–especially if a family member wants to watch along with you. This mini Bluetooth speaker connects with any smart device and plays with a crisp and clean sound. The acorn shape of the speaker combines the woodsy aesthetic with modern technology. "With the compact acorn speaker, I can conveniently bring my music on the go with me everywhere," said California State University Los Angeles alumni Josephine Wong. "Due to the pandemic, though, this means from my bedroom to the bathroom to my backyard." The acorn rechargeable battery life ranges from four to six hours per charge and the portable sling hangs conveniently on your backpack or bicycle for home or travel.
Price: $9.95
A lapel pin perfectly dashes a little bit of your personality on your clothes to tell a unique story about yourself. Add a message with a lapel pin to instantly give your outfit a joyful twist. These pins come in a variety of colors and sizes, you can make them work with any outfit on any day to remind yourself of your positive outlook on life. The best part of a lapel pin is a message for everyone to read. Whoever passes you by at home or after the quarantine, they're bound to comment or start a conversation about the message on your pin.