You sit in your bedroom with your guitar and your notebook. Or maybe you're editing your latest synth track using your fave music editing software. Every day looks like a never-ending cycle of writing, composing, recording and editing, repeat. You post your hit song on YouTube, yet the views don't trickle in the way you expected. Don't get discouraged—an opportunity to get your voice out there waits just around the corner. Across the world, talent agents and elite musicians search for the next big thing. In addition to the grand prizes, contestants are given the opportunity to get some exposure to professionals who are more than willing to give constructive feedback.
But which 10 contests have the biggest chance of launching your songwriting career? We've got you covered.
The IMSTA (International Music Software Trade Association) Songwriting Competition @ NAMM offers the grand prize of a lifetime—a trip to Black Rock Studios in Santorini, Greece. Just submit your song online via imsta.org and wait to hear if you made it to the top three. Or submit your application in person at The 2020 NAMM Show— Register for GenNext, then bring in your original song on a headphone-compatible device and receive a one-on-one session with an industry expert. "Applicants can expect a quality review and very helpful feedback about their song. We continue to witness the networking and connections that happen during the reviews between songwriters as they wait for their turn to sit down and with a reviewer," IMSTA Competition Manager Nadia Adam said. IMSTA stands out from other competitions with its Song Reviews. From Song Reviews, judges nominate "Wild Cards" for IMSTA's finalist pool. Between all finalists, judges select first-place winners who get entered for a chance to attend a song-writing camp hosted by Black Rock Studios. "This opportunity is really like no other for those who attend and it will be career boosting," Adam said. Online submissions are open now until January 6, 2020. Enter and register to attend The 2020 NAMM Show (in Anaheim, CA) as a GenNext attendee to receive your one-on-one review by the judges.
Aspire for a career similar to your favorite artists like Vance Joy, The Band Perry and Bastille? Guess how these celebrities broke into the industry: They each won the International Songwriting Competition. ISC prides itself on developing big names in music, as featured judges include Coldplay and Dua Lipa. "The International Songwriting Competition was created to give recognition to songwriters who often don't get it. They don't get the notoriety they deserve," Director of Marketing Shane Whalen said. "We're here to move a needle in your career." If you want to know what the judges look for, remember that submissions are all about the song. What matters most is the melody, the lyrics and the overall composition—it doesn't matter if you have experience or not. "We encourage every entry to represent yourself in the best way you can," Whalen said. If you thrive with a big set and costumes, use it. If you stay true to yourself by singing on a stool with a guitar, make that your angle. 
Striving musicians can struggle with the stereotype of not holding much money in the bank. Defeat the odds with a $20,000 boost as the winner of the John Lennon Songwriting Contest. "Since its launch in 1997 The John Lennon Songwriting Contest continues to be a catalyst for the growth and development of songwriters internationally," Vice President of U.S. Tours and Promotions Matthew Reich said. Past winners include Meaghan Trainor, American Authors and Gaby Moreno. Amateur and professional songwriters submit a piece for one of 12 genres, including R&B, country and jazz. All entry fees support the non-profit John Lennon Educational Tour Bus Mobile Recording Studio, which provides opportunities for the next great talent. 
https://www.facebook.com/MusicCitySongStar/videos/136603150288109/
Based in Nashville, TN, the staff of Music City SongStar aims to discover all the unheard talent the world offers. "After attending countless songwriter nights, we realized that songwriters are desiring feedback on their craft," Creative Director Ashley Stephens said. "We want to give songwriters a chance to have their music heard. It's a supportive and sharing community." The team at Music City knows how much courage, conviction and passion it takes to put yourself out there, and they reward this talent by giving winners a chance to perform live at their bi-annual singer-songwriter show held at Leiper's Fork Distillery. 
Whether a winner or not, entering the Great American Song Contest benefits every contestant. Every submission gets reviewed by a music-industry professional and each entry receives a written evaluation from contest judges. You choose which contest to enter: a songwriting category for the genre of your choice, or a different one based solely on your lyrics. The team at GASC recognizes the importance of giving feedback to songwriters. "In addition to impressive backgrounds in music and songwriting, GASC judges tend to be associated with organizations helpful to songwriters— as lecturers, authors, educators and generous people willing to 'give back' to the community of aspiring songwriters," Event Coordinator Carla Starrett said. If you want to hear directly what you can improve, GASC might be the place for you.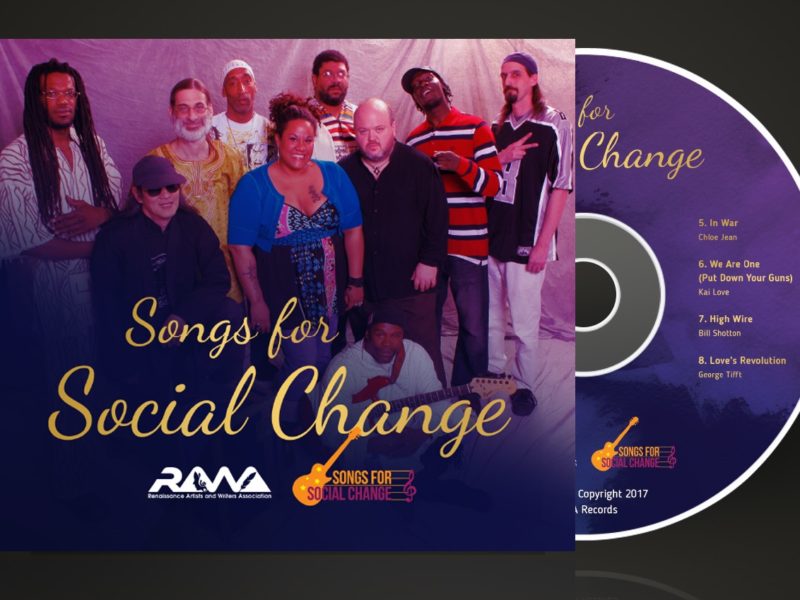 What better way to bring change to the world than through the power of music? Combine your two passions of songwriting and activism to make something great happen. For four years, Songs for Social Change inspires each contestant to write a song inspiring a world of justice for humans as well as the planet. "We are looking for songs and songwriters who can address topical issues in a direct and catchy way," Don Nelson said. "We also favor songs that are inspirational and give hope that our contemporary problems can be solved." In addition to a cash prize, winners will have their songs put together onto a CD that will get sent out to radio stations.  
The Songwriters' Association of Washington (SAW) presents the Mid-Atlantic Song Contest (MASC). SAW provides performance opportunities, workshops and critique to aspiring songwriters. This program values the importance of music education and drills that mission into its competitors. For 36 years, MASC assures all participants that they listen closely and carefully to all of the songs submitted. The prizes granted range from Awards Gala performances to music conferences and showcases. 
Only the best of the best critique for this competitive contest. Music-industry professionals from Universal Music, Sony, Warner Bros and more join forces to create the judging panel for USA Songwriting Competition. "We promote the excellence in Songwriting. Songwriters are our inspiration for this contest," Karen Randle said, artist relations for USA Songwriting Contest said. Prizes include radio airplay and $50,000 worth of cash and merchandise.
Musicians, singers, songwriters and bands all get discovered through Star Launch, an online contest. If you demonstrate true talent, you earn the opportunity to win cash prizes while receiving exposure to music-industry pros. Star Launch takes advantage of this ever-changing world filled with media and technology. What makes this contest different? The winner gets chosen by YOU. All video entries get posted on starlaunch.com, then anyone can watch, vote and share their favorite performers through Facebook, Twitter and Pinterest. 
Unsigned Only started as one of the categories in the International Songwriting Competition until seven years ago when the team decided to begin the search for the next big thing. Like your standard talent competition, Unsigned Only wants to find the best artist. Judges—which included artists O.A.R., GroupLove and Aimee Mann in 2019—welcome original songs, while allowing performers to submit cover songs as well. Unsigned only is accepting entries by January 15, 2020 at $30 per entry. The best talent wins this competition because the best talent selects them.
This post is sponsored by The NAMM Foundation.