During this pandemic, it can get lonely out there, especially if one chooses to live alone in a dorm or apartment instead of going back home for the semester. If you have a friend who misses people, a sweet gift can provide some comfort.
Keep scrolling for some holiday season gift inspiration to cheer up your lonely friends!
1. House Plant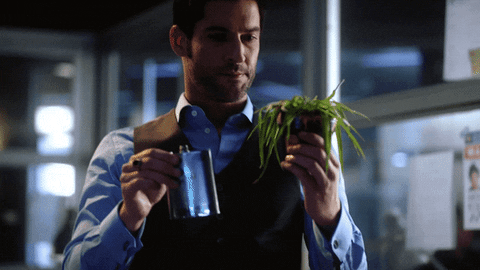 Get your sad friend a friend from nature! Plants often help with stress and mental health and we know we all need less of that during this pandemic. For example, roses require a lot of care, which could be fun, and they brighten up a room. If your friend hates flowers or allergies, monsteras/pothos/snake plants grow really fast and prove easy to take care of.
And if your friend kills plants easily, get them cute succulents that only need watering every couple of weeks. You can get house plants almost anywhere like at Trader Joe's or you can order it online and send them to your friend. With plants, the more you take care of them the more you seem to take care of yourself too!
2. Tickets to a Movie Together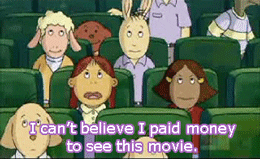 Thankfully, movie theaters have started opening up again across the US with social distancing policies in place.
"Me and my friends watched Tenet together the other day and it was so nice to get lost in a movie and out of this world. Even though during movies you don't talk to each other much, it's still cool to just be, you know, with each other and chill," UC Davis sophomore Angela Espinoza said.
Hopefully watching a movie together can add a sense of normalcy during these troubling times. Plus buttered popcorn heals all injuries.
A tranquil candle can alleviate some tension amidst all the crazy and restless energy produced by staying at home every day. The internet has so many choices for candles whether you want a pungently sweet aroma or a mellow and delicate one. Especially if your friend resides in a college apartment with a bunch of other people, it can start to smell a bit curious, but hopefully, a candle can soothe their nostrils. It can be difficult to get the right scene when buying candles online, but if you know what your friend likes Yankee Candles seems like an affordable and quality go-to for most people.
4. Deliver Food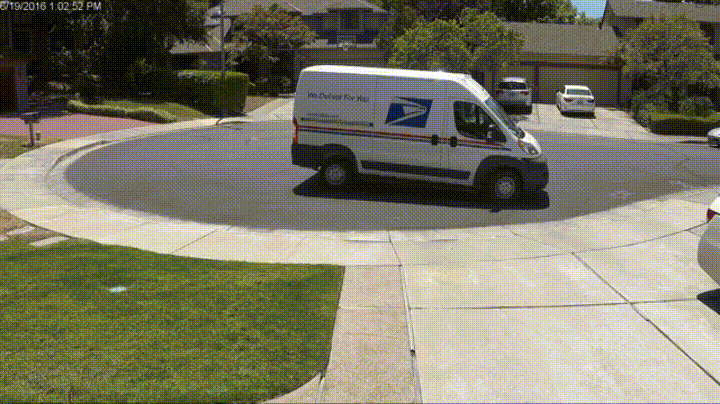 Many can vouch that the ban on dine-in at establishments proves to be one of the worst things about quarantine, but you can always make and deliver food or order some special take out.
"My friend randomly showed up at my apartment with food and drinks and it was so spontaneous and fun! I felt like I was missing out on the classic college late night food runs, so this was a nice change of pace. Eating outside on the sidewalk curb hits differently," UCSD freshman Nicholas Liang said.
Quarantine has redefined delivering food to your loved ones—in the best way possible.
You can help your friend destress this Christmas with a Gingerbread House Kit. A simple, fun and childish activity after the havoc of finals. Perfect for those who won't go back home for winter break, like your international friends. The kit comes with candy, frosting and gingerbread ready to use, but that doesn't mean you can't get even more creative in the kitchen. Amazon displays several kit options with different themes as well, so choose wisely!
Upgrade your friend's old basic night light with a sick lava lamp. It lights up a room in all the right ways, especially for those late night college conversations.
"I didn't know what the hell a lava lamp was before my friend gave it to me, but it's pretty cool I guess. It's fun to look at as you fall asleep. It's such a random gizmo, but anything to stay sane with online classes," UC Berkeley sophomore George Liu said.
Light up your friend's life with a nice surprise before the semester ends!
Help your lonely friend stay warm on these cold evenings with a large fleece blanket that they can snuggle up in while listening to lectures or studying. College apartments or dorms often have poor ventilation, so a warm blanket can save a life. Fleece blankets prove relatively affordable and you can get them at a local target or anywhere online. A quick note: the bigger the blanket, the better.
A close friend needs a pick-me-up? Write them heartfelt letters, words of encouragement or funny stories and memories you experienced together. Fold enough messages to fill up the jar and give it to your friend to open one everyday or whenever they get lonely.
"Throughout this quarantine, I haven't been able to hang out with my best friend that much because they live in another state, so I mailed them this mason jar filled with funny inside jokes and messages from me whenever they feel down. Sometimes she'll randomly text me saying that she read this one today and it cracked her up," USC junior Janet Luong said.
The fun thing about this comes in how you can be as creative as you want and personalize it to your friendship.
Ugg sells these amazing fuzzy socks for anyone with cold feet. Thick, warm socks during this frigid season always change the game. They also usually incline themselves easily to sliding on hardwood floors, so do with that what you will. No one will know if you test out your dance moves by yourself in your living room. The socks don't snitch.
10. A Hug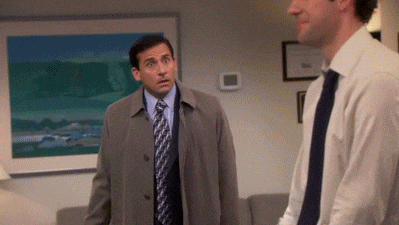 For those in the same social bubble, let me tell you that hugs make everything better.
"This sounds hella cheesy, but HUGS are much needed during this time where physical affection is lacking. We are rarely able to see our college friends and family and it's uncertain what even next semester will be like. Whenever you can, hug your pals, hug your fam, hug your roommates, better yet hug yourself too," UC Berkeley junior Brian Shao said.
Literally give your friend some warmth during this cold season because, as shown by this pandemic, life is short.