In case you weren't a nature person before, the COVID-19 pandemic surely made you one now. This highly contagious virus makes it hard to live life normally. But, with a little independent research and the knowhow of your everyday college student we managed to compile a list of must hit outings in Charm City. The best part? These locales all minimize the threat of COVID. You will have no problem finding something eye-catching to do while still staying safe..
So without further ado, Here's a compiled list of 10 COVID-19 Safe Activities to do in Baltimore, Maryland:
1. National Aquarium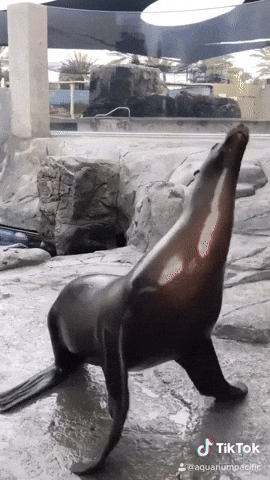 The National Aquarium, formerly known as the Baltimore Aquarium, makes for a great day trip. The non-profit public aquarium is located at 501 East Pratt Street on Pier 3, residing in the Inner Harbor area of downtown Baltimore. From the cuddly Atlantic Puffin to the treacherous Blacktip Reef Shark lurking beneath the surface, this aquarium contains various aquatic species to admire.
"During the pandemic, I was always looking for fun things to do while also staying safe. I found the Baltimore Aquarium and they were not only socially distanced and mask enforced, but now want proof of vaccination," National Cryptology School junior James McAllistar said.
On their website, the section, "Caring for the Ocean and You," outlines important COVID guidelines to ensure the safety and well-being of all attendees. This way, you can enjoy the exhibits to your heart's content without the fear of getting sick. There's already enough worry in the world, so the goal is to rather center the focus on pure joy and excitement within the aquarium. Their team works diligently to disinfect all surfaces, ensure social-distancing and encourage proper mask wearing for your safety and the safety of others. Just like this exhibit, "Caring for the Ocean, and You," their similar approach to COVID could go by the name, "Caring for Yourself, and Others".
2. Canton Waterfront Park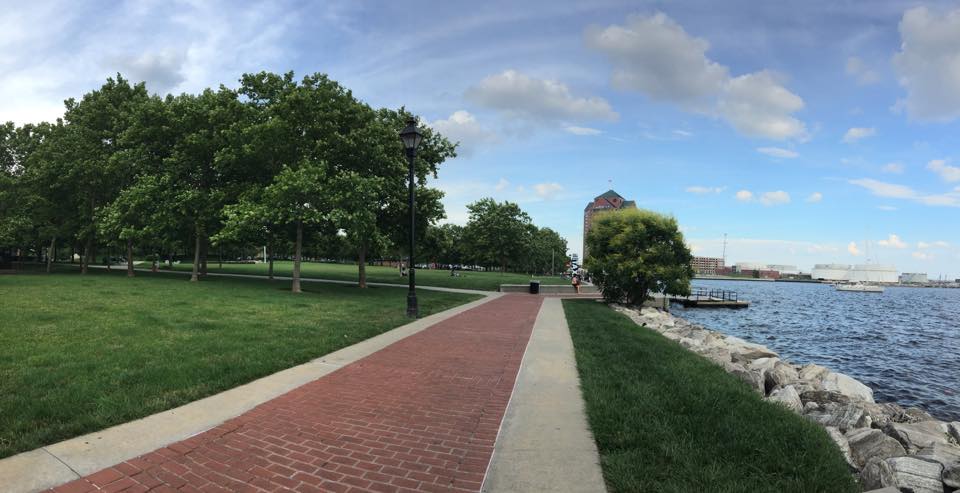 Tiny but mighty, Canton Waterfront Park provides beautiful waterfront promenade access. This park provides pleasant views of well-kept grounds and the water in front of you. There's even a boardwalk you can walk on. Take a seat and let your feet dangle over the ocean. That's about as close to the water without getting wet as one could get.
"During the pandemic, I would meet up with friends and we'd catch up over a socially-distanced lunch in the park or go on walks," University of Maryland senior Amanda Plichta said.
Although the pandemic remains on the mend, this park remains a nice pre (or post) dinner spot for a nice stroll or romantic sunset view. There's something so serene and pure about the ocean, especially the deep abyss filled with mystery, excitement and undiscovered species. Take the time to "stop and smell the roses," as they say and allow your imagination to run wild. Bring your friends, family or significant other, bundle up and explore the great outdoors.
3. WALSH trivia
Baltimore resident Stephen Walsh, who formerly worked in the restaurant event industry, hosted nearly 25,000 virtual trivia fans on Zoom since the start of the pandemic. This online trivia event became such a success that CBS This Morning, CNN and Business Insider featured it. Whether you play with your company, an organization, or a group of loved ones, this unique brand of trivia ensures an entertaining and engaging virtual gaming experience. This provides the perfect alternative to trivia night at the local pub. Now you get to enjoy it from the comfort of your own home while wearing some cozy pajamas.
4. Walks along the Baltimore Harbor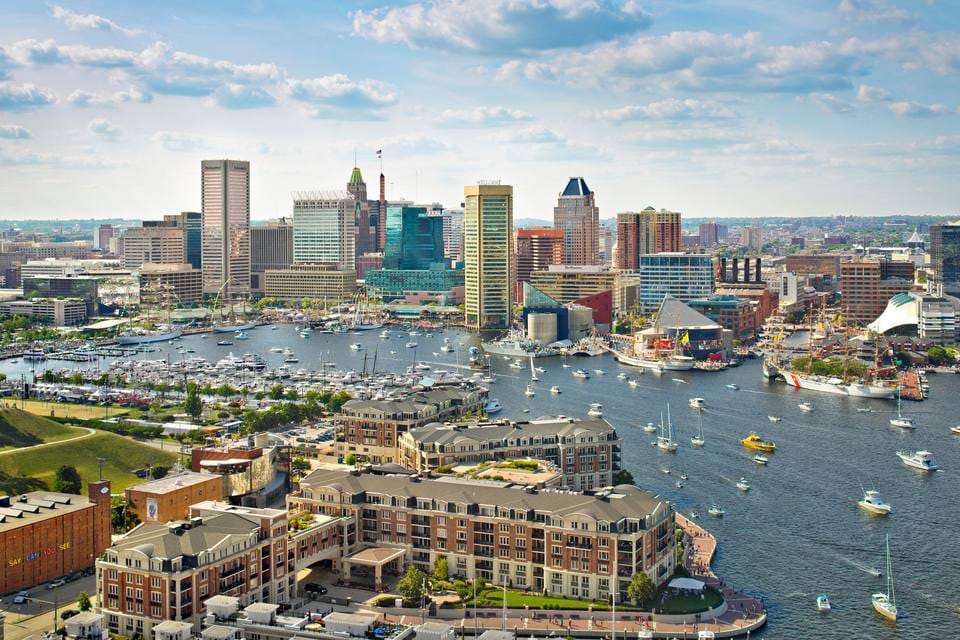 In the hopes of not sounding redundant, walks really serve as the perfect pastime for the current pandemic. Views of historic ships, people bustling in the streets and the maritime museum are all visible on this walk. Baltimore's Inner Harbor Walking Tour, a 2.9-mile-long trail moderately trafficked out, works for all skill levels. The trail permits dogs on a leash as well. That way you can bring your favorite companion along for the trek.
"I've been working collecting COVID tests for a long time now, so it was always nice to have a break in my day where I didn't have to worry about it. I chose to drive to Baltimore on occasion and walk along the harbor; the view is relaxing, and sidewalks are wide, making it easy to distance from others outdoors," University of Maryland senior Vanessa Zavala said.
Go enjoy some fresh harbor breeze for a nice, relaxing pause in your schedule. Waterfront strolls provide the perfectly timed break in your day as you get to make your own hours. Even the busiest CEO's need a mind break to refresh and reset before continuing their regularly scheduled, entirely pre-planned work weeks. Even in the winter months, a nice stroll in the cold air proves good for the head and the heart. Release your inner CEO and take a much needed break from your busy life.
5. Orioles Game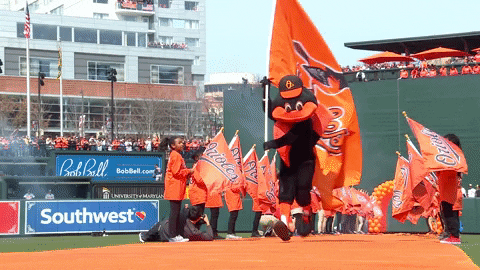 Orioles Park at Camden Yards, home to the impressive Baltimore Orioles baseball team. In the past 30 years, Orioles Park welcomed more than 72 million fans, including individuals from all 50 states and more than 100 countries. Guess you can say that makes it a real fan favorite. For those who wish to remain safely distanced from others during the game, this stadium offers "Pod Seating," available to purchase for fans not looking to sit directly adjacent to another fan.
"I enjoyed the Orioles game specifically because it was easy to get through the lines and be COVID-safe, given the limited amount of people allowed in the stadium at a time. It was really fun to be able to experience somewhat normal activities again, including their funnel cakes and baseball glizzy's," University of Maryland senior Evan Nugent said.
Any sports lover will enjoy gameday here as it packs all the favorite amenities, from food stands to logo wear. Even if you are not an Orioles stan, baseball games are about the in-person, ballpark experience. The smells, the open sky over the top of the stadium and the rowdy fans dropping their peanut shells on your head all make for the perfect outing any true baseball fan could ask for. So, get up off your couch and venture back out into the real world next gameday. While you're at it, go celebrate with a gameday glizzy too to give it that real, authentic experience.
6. Patterson Park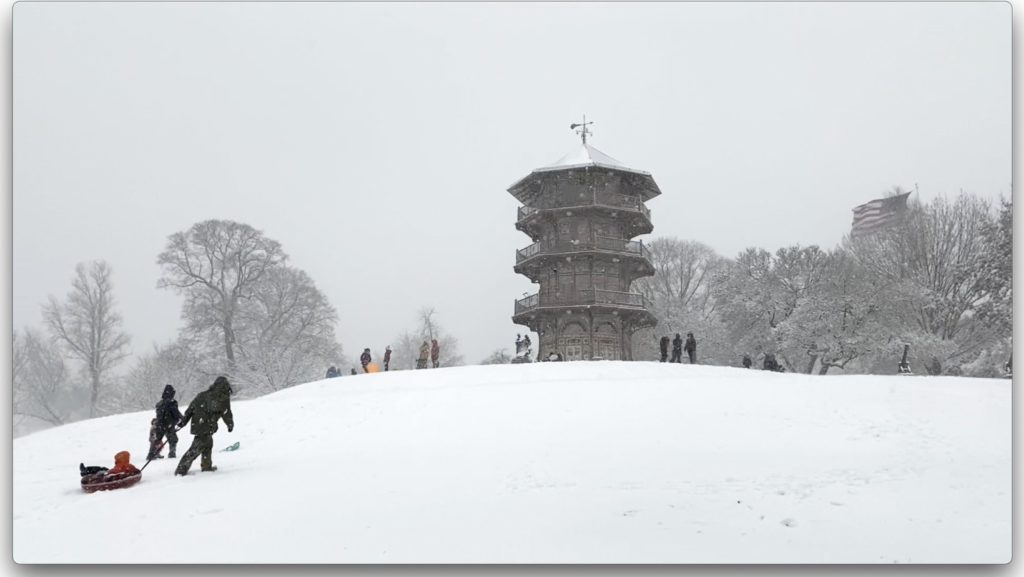 Built in 1867, Patterson Park, a neighborhood in Baltimore, remains dominated by a massive green space with a swimming pool, ice skating rink and boat lake. Here they host summer concerts, Halloween lantern parades, food truck festivals and more. Lined with benches, green patches and paved walkways, this space remains perfect for those living in the city ruled by cold buildings and no trees.
"Patterson Park is a giant open space to go on walks, watch soccer games and even put a hammock up and relax. It's one of my favorite places to be. Just a few blocks up you have Canton square, a place with plenty of restaurants and shops to explore. I can't recommend the canton neighborhood enough to explore the city safely," University of Maryland senior Rachel Hornung said.
I know I speak for everyone when I say a little sunshine never hurt anyone. Even in the dead of winter, the sun still finds a way to creep up to warm your body and your heart. Scientifically speaking, Vitamin D also provides numerous health benefits. However, nothing compares to a bright, sunny day that immediately puts a smile on your face. So, what are you waiting for? Come find your perfect spot and people-watch for as long as you'd like.
7. Inner Harbor Ice Rink
What better way to stay outdoors in the freezing cold winter months than on the ice? In fact, countless scientific studies suggest that outdoor spaces qualify as a far safer option than indoors in terms of the likelihood of contracting the virus. How perfect! The Inner Harbor Ice Rink, sponsored by PNC BANK provides very reasonable pricing. There's also skate rentals and season pass options for seniors, adults, children and military. Its view of the water and tall city buildings produces breathtaking scenery at night when lit up in vivid blue and purple LED's; guaranteed fun for the whole family.
8. Ampersea Restaurant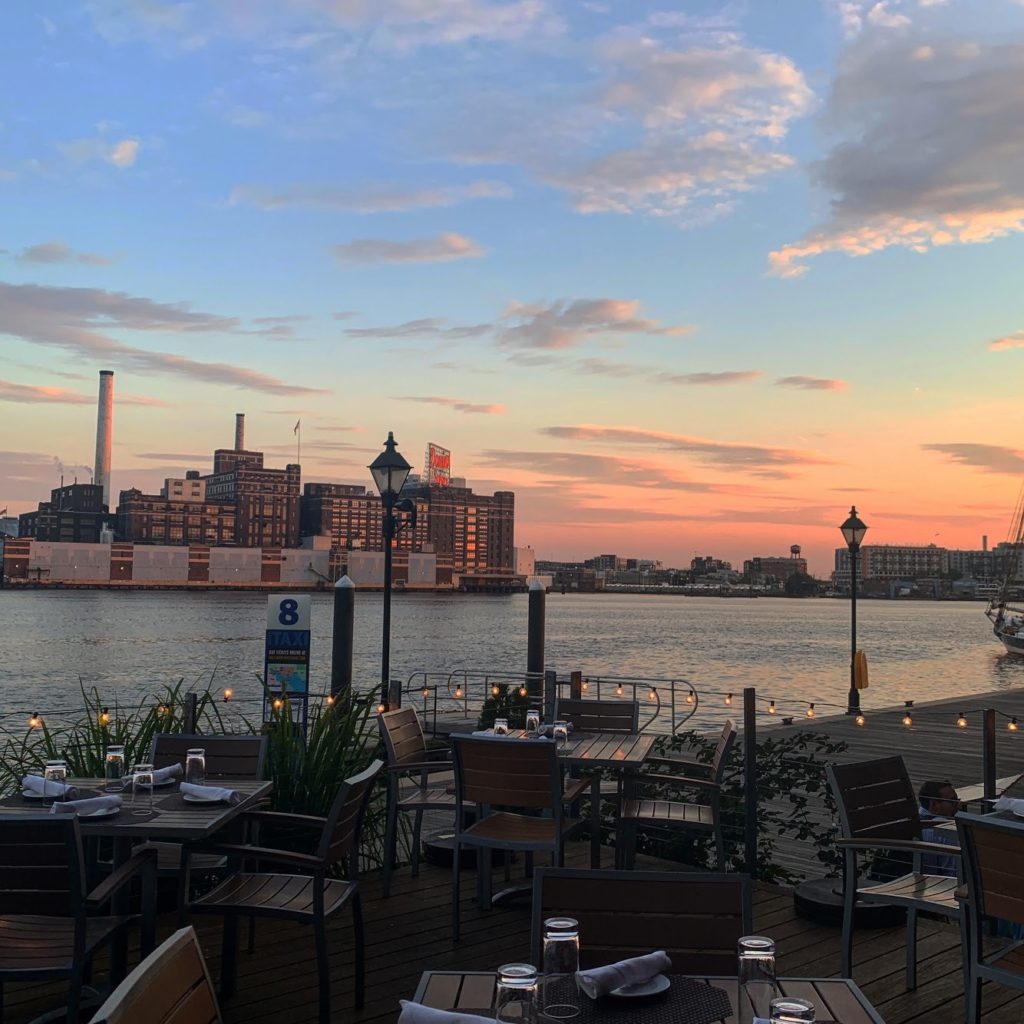 "Maryland. Modern. Authentic." These three words stand for what Ampersea lives by. Overlooking Baltimore's Patapsco River, Ampersea offers a more than adequate amount of outdoor, waterfront seating. Their culinary team puts a modern spin on Maryland classics while incorporating mid-Atlantic herbs and spices. What really reels the customers in? That delicious dinner with a magnificent view.
"Ampersea is a beautiful waterfront restaurant located in Baltimore. It had seating right along the water and all the tables outdoors were socially distant," University of Maryland senior Antonia Papadimas said.
In fact, this restaurant creates the perfect safe setting amid the pandemic to catch up with one another while enjoying crab dip from the Bay. Restaurants needed an ongoing source of revenue during the pandemic and people needed to escape their homes from lockdown every so often. This outdoor setting provides a safe getaway and extremely enjoyable experience. Super spaced tables, respectful waiters, cleaning in between dinner parties and so on assured their valued customers of a COVID-free dining experience.
9. Little Havana Restaurante y Cantina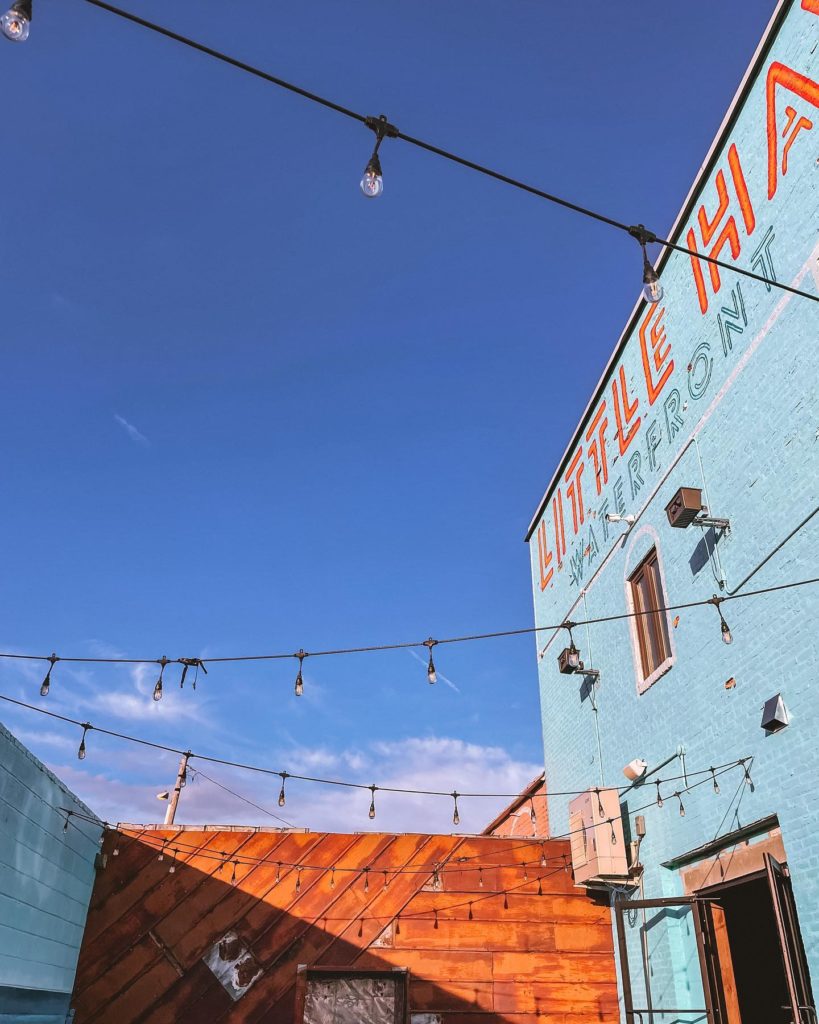 Little Havana, also located on the waterfront and known for casual cuisine, Sunday brunch and special events, stays a fan favorite. Open seven days a week for lunch and dinner, Little Havana works around your busy schedule to provide you a Cuban themed environment with vintage style décor and a comfortable atmosphere. After 20 years of business, Little Havana undeniably became a landmark in South Baltimore.
"Little Havana was such a cute and charming place. They have a deck overlooking the harbor and all tables are separated more than normal. If you really want to be away from people, they also have a couple tables in front of the restaurant. All the servers were wearing masks, respectful of our space, and made great recommendations. The food was amazing," University of Maryland senior Alyza Berson said.
Dinner with a view, what more could you possibly ask for? It's hard to venture to Baltimore Harbor without a view of the water, so for ocean lovers everywhere, this is the right city for you. Who knows? if you come at the right time of the season maybe you'll see a whale or two pop up out of the water! Now you get to enjoy Dinner AND a free show, who needs the aquarium?
10. City Brew Tours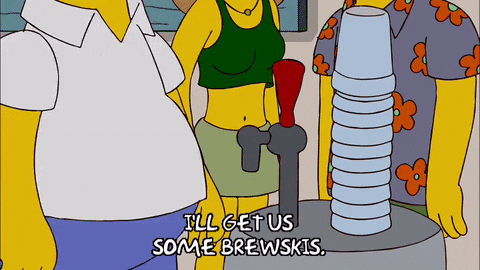 City Brew Tours, with various locations, includes one in Baltimore City. Since launching their initial virtual beer-themed event called "Unboxed," they hosted thousands more for tens of thousands of participants. This company created a virtual beer tasting event hosted over Zoom to bring beer lovers everywhere together during pandemic-times. It's a 60-minute private Zoom room with beer-themed virtual events, including: virtual beer and cheese pairing, private beer making and even a nationwide virtual private brewery tour.
*College Magazine does not endorse underage drinking.
---