Picture this, a few months ago you began working as a registered nurse, excited to begin employment after years of education. Not before long you establish a working reputation among your coworkers. Last week the head nurse reminded the office about the impending performance review in which you'll sit down and discuss your efforts so far. An exceptional performance evaluation goes a long way in cementing and safeguarding your place in the hospital and in any other career field.
Before graduating, find out how to pass your next performance review with flying colors.
Someone tell me what a performance review consists of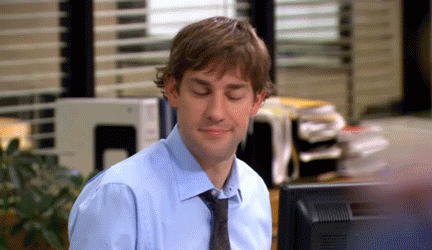 A performance review's name explain itself. Employers meet with employees to evaluate their productions. This includes everyone in a job field from the employee of the month, the worker doing the bare minimum and the underachiever. Each take turns discussing the quality of their work with management. Companies promote competitiveness, accountability and growth by highlighting the strengths and addressing the weaknesses of an employee. "It's important for the employee to know 'How am I doing?' so he can perform at an optimum level because it's a force multiplier right? If you're performing well you're servicing the university, the city or county in better ways," UCLA UCPD Chief Tony Lee said. He credits performances reviews for allowing him to spearhead an environment promoting growth and accountability.
Your experience matters too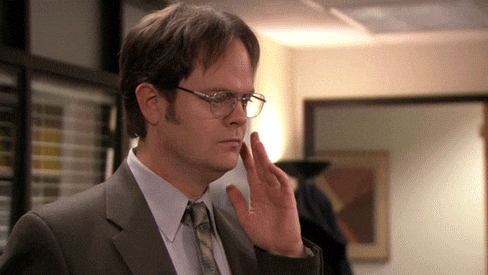 During a performance review you'll have the opportunity to disclose any questions, comments or concerns. Constant communication between you and your supervisor fosters a thriving relationship. It enables you to discuss issues pertaining to work from how you feel to how you believe the company can improve. "I like it to be two ways. What can we do better from our standpoint? How can we make this program more valuable for you? Are you doing what you want to be doing? Have it be a two-way performance review in that we're letting them know what their performance is and they're letting us know what we can do better in the future," UCLA's Athletics Marketing Associate Director Jacob Borcover said. Employers also want to know what they can do better. By taking into account the experiences of its workers companies foster development, but they can only do so if you tell them how you really feel.
Don't sit there quietly, ask questions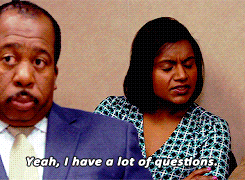 Similar to the conclusion of an interview, supervisors open up dialogue for questions near the end of an employee evaluation. Asking the right ones displays your commitment to the company and your willingness to learn. "What are some of the things that I'm doing well. What are some things that I need to improve on? Make sure you're taking diligent notes because let's face it, everyone wants to do well right? This is your career right? Whether you're a doctor, a public facility worker, fireman or cop, you want to make sure that your boss can mentor you," Chief Lee said. By simply asking the right questions you could vey well put yourself in line for a promotion.
How to prepare for your performance review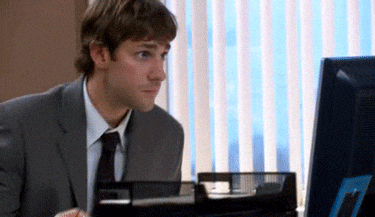 Like most things in life, proper preparation leads to improvement. However, preparation for an employee evaluation doesn't occur a week before your review. It transpires throughout the length of your employment. "When I discuss the performance evaluation with my employee it should not be a surprise. They should know how they have performed throughout the year because it's a constant dialogue with them that culminates in formal writing," UCLA's Human Resources and Payroll Director Nina Purtell said. Preparation begins the first day on the job. For that reason, begin any career by setting the standard high and you'll enjoy a positive evaluation.
Constructive criticism plays a key role within the discourse of a performance review. Some take it well, others not so much. If you desire an enjoyable, long and successful career, listen closely to your manager.  "I think it's one of the hardest things people can do is hear negative feedback about themselves. But every person no matter how big or small has their issues so it's important to know what others view as your weakness so that you can be aware of them," Borcover said. "Welcome all feedback. Don't hold back, tell me what I need to hear, so that I can make myself better. I think if you're going in for a performance review you really want the person to be honest with you. You have to be tough-skinned to take what they say. It will make you better in the long term." Rather than neglecting your weaknesses, embrace and learn from them because you'll ultimately be the sole beneficiary.
Negotiate at your performance review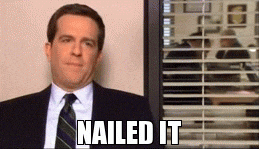 Last but not least, negotiations. This applies to the employees performing exceptionally at work. Leverage your performance to boost your salary or obtain scheduling flexibility. You may or may not get what you want, but after negotiating you leave management with something to consider. In most cases a pay increase can prove unattainable, but the private sector area does offer greater flexibility with requests pertaining to pay. A pay increase depends on a number of components including budget and revenue. Public jobs, in contrast, carry a built-in wage increase within the employee contract that goes into effect based on length of employment, achievement of satisfactory level performance and more. This doesn't mean you can't leverage other perks though. An office overachiever should broker other forms of compensation for his or her outstanding work. Consider requesting extended paid vacation, flexibility within work hours, professional development or training opportunities if a pay increase proves difficult to attain.