We all like to talk about ourselves from time to time. When some friends or family ask, you could probably talk about your position on student government until the sun goes down and the river runs dry. When it comes to interviews, it suddenly seems a little different, doesn't it? The stakes seem higher, the blood starts pumping and you feel thrown on the spot the moment they ask, "Why should we hire you?"
Something about the question "Why should we hire you?" makes everyone a little nervous. Maybe because it feels like a lot rides on your response. "Answering the question well is like the icing on a cake. When answered well, the employer should not question whether they should move you forward to the next step in the interview process," Senior Student and Employer Advisor (SYE) Coach Leslie Hollon said. Most people know why a company should take them on, but it gets harder and harder to answer without spending five minutes bragging about all your accomplishments. And shouldn't they already know why they want me aboard, anyway?
Fear not. We have everything you need to know about how to ace this question at your next interview.
Why do they keep asking me this?
Usually, employers will ask this for a variety of reasons, such as sizing you up as a potential candidate for the company. They usually pop the question towards the end of the interview when they've had enough time to gauge you as a potential employee. "Employers want to see what you are thinking. You, as a candidate, need to know why you want to be hired," Tulane University SYE Coach Renee Dolliole said. If you know why you want this job, your interviewer wants to see that from you.
An interviewer will also like to see you give yourself a sales pitch on why you should work at this company in particular. They want to see you invested as well as to see that you have done your research on the company and to relay all your hard work back to them.
Finally, "Why should we hire you?" will likely end up as your final sales pitch to the employer. If you have the chance to make your voice stand out in a sea of hundreds of other candidates, then an employer would like to see you take advantage of the opportunity. "In interviews, many of the questions are restrictive and ask the candidate to focus in on one specific element of their work," SYE Coach Tyler Hackmann said. "Employers will utilize this question to allow candidates to speak openly about their strengths and share anything they haven't got a chance to communicate through the other interview questions." While it may seem like a mountain to climb, nailing the question will allow you to get a final personal touch on an interview.
What do they want me to say?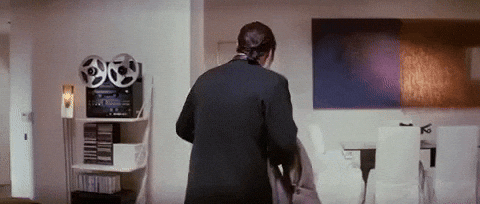 For starters, a correct answer should always act as the capstone to a great interview; it will show that you have the qualifications and the knowledge to work in this company. Employers want to see that you know yourself and the company well. They will listen to see if you can serve as the missing cog that they have been looking for.
Employers want to see that you have confidence, so take it nice and slow if you get nervous. "If you need to, repeat the question aloud to give yourself time to answer and to ensure that it is what the employer asked," Dolliole said. Typically, your answer should last anywhere from two or three minutes.
Next, focus on the key points your interviewer searches for. They could look for a variety of skills or even just one very specific talent that you bring to the table, but make sure that your interviewer knows that you bring these skills in a way that no one else can. "It's understanding what the needs of the interviewer are in order to be able to best package the response back to say 'I'm the best candidate and I meet your need,'" Assistant Vice President of Tulane Human Resources Jason Chretien said. Use your talents to help sell yourself.
If you have a desire to talk about yourself and not just your talents, remember to keep them specific. Speaking too broadly will make you sound like everyone else in the crowd, so rehearse two or three unique qualities to make yourself stand out.
All in all, you should make your pitch clear and concise, mention your favorite skills that you bring to the table and demonstrate that you put in the effort to research your potential new employers before you sat down. A correct answer will incorporate these key elements into a brief but memorable answer to drive home your strongest qualities.
What qualities should I focus on without trying to brag?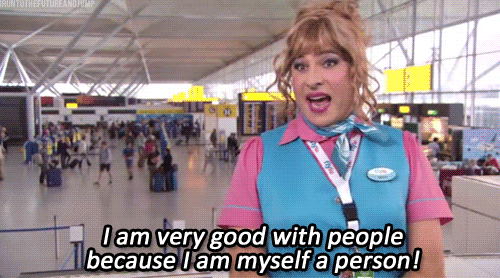 Along with knowing what the job entails before heading into the interview, make sure that you read up on the recommended skillset and slide them into your answer. If they ask why they should hire you, make sure that you put forth the qualities that they look for, and come prepared with an example or two should your interviewer ask for some clarification.
Some good points to focus on include leadership skills, volunteering work and any professional experience that you have under your belt that pertain to your future opportunities. "Try to pick out keywords or concepts from your research about the organization and the position. If you can, incorporate those keywords or ideas into your answer," Hollon said. Prepare to align your own strengths and experiences with what your interviewer will expect of anyone applying for your job.
What shouldn't I do?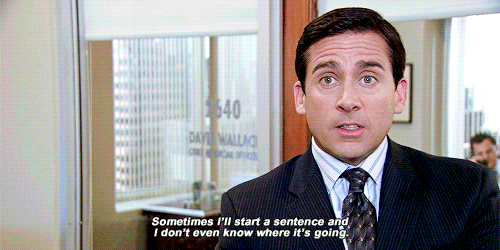 Don't ramble on for too long. Remember—stick to about two or three minutes, and don't talk for much longer than that. If you go over three minutes you may end up talking about things you have already covered without meaning to, and thus sounding like you have lost your train of thought. Make sure that you stay on topic because you might end up losing your interviewer if you go off on tangents.
Remember not to lose steam coming down the home stretch. Put some pep in that step and really slam that last question out of the park. If you become bland and listless, your interviewer will notice. "Recruiters are expecting the threat of competition to inject some energy into your response. If you are passive or monotone in your response, you run the risk of sounding uninterested," Hackmann said. Inspire your interviewer with your passion and fire in order to really sell home why you want to work for them.
While it goes without saying, you should also never simply wing your answer. If you have an opportunity to practice, then practice, practice, practice before you head into your interview. Rehearse some of your qualities, but don't write down your answers and expect an interviewer to bring them up verbatim. "There is a skill to interviewing. It's something that's acquired through practice…what you're trying to do through the interview is not come in with your 'canned' answers, but to understand what [it is] they're looking for in the job," Chretien said. Stay on your toes and always expect the unexpected.