We've curled up in bed at night reading all three Fifty Shades of Grey books from cover to cover, wishing we were wrapped in Christian Grey's slightly-too-aggressive-but –it's-okay-because-he's-a-mega-millionaire arms. We've argued with the men in our lives who do not understand our obsession with these "porn novels" (and that's okay, because we don't want to understand why their computer history must be erased before we can borrow their laptops). We've fantasized about the tantalizing foreplay that lucky b**** Ana gets to endure, and now we're ready to see it all in action.
This week, Universal announced that Micheal DeLuca and Dana Brunetti, the duo of The Social Network, will be producing the movie adaption of E.L. James' Fifty Shades trilogy. As I was drooling in anticipation of this film, I wiped off my computer long enough to write who I think should play the characters in Fifty Shades of Grey.
Christian Grey – James Franco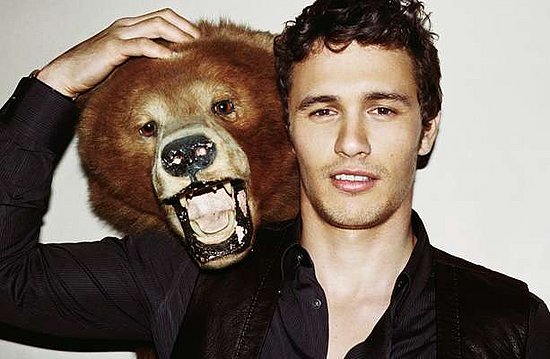 I know what you're thinking: he's not Ryan Gosling. Although Gosling has played many edgy characters in his career, he is still a little too All-American looking for the role of Grey. Franco, on the other hand, has that mysterious, sex hair look that Mr. Grey is known for. In Freaks and Geeks, Franco played the rebellious Daniel Desario who was more than met the eye (hello, troubled childhood)! In the Spider-Man trilogy, Franco played Norman Osborn, who according to IMDb, "had everything one could desire in life…a vast corporation, and power. But he wanted more. Much, much more." If that doesn't scream Christan Grey, I don't know what does.
Ana Steele – Nina Dobrev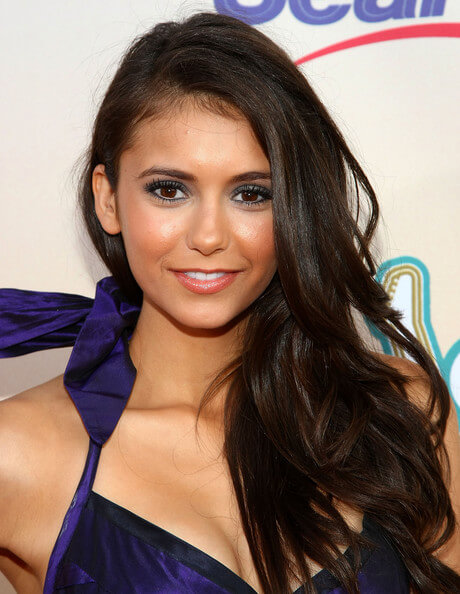 Although Dobrev's character on The Vampire Diaries may be a woman of many men, she has that perfect look of an innocent beauty. In case you forgot, she was on Degrassi. It could be fun to see someone like Mila Kunis play the part of Ana, but do we really want to see another 30-year-old playing the part of a youngster? Nina's age and desirable physique make her a great candidate. If the movie maker gods are listening right now, please just cast anyone but Kristen Stewart. I'd rather see Zach Galifianakis in bed with Grey over that vampire lover any day.
Katherine Kavanagh – Blake Lively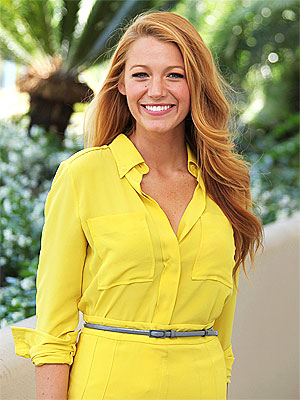 Katherine is a blonde bombshell with spunk, and Blake Lively definitely has experience playing that role. In Savages, Lively plays O, a young woman who dates two drug dealers. Although Kavanagh would never be caught dead dating a thug, she fell for a man in a most unexpected way. Lively's long-running role as the rich and elite Serena van der Woodsen on Gossip Girl gives also her the rep to be the perfect Serena of Seattle.
Elliot Grey – Zac Efron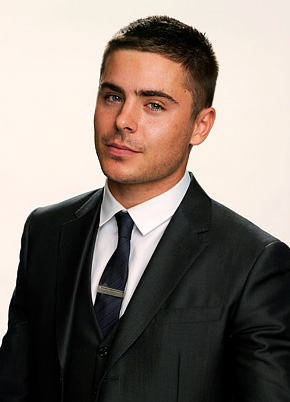 Elliot grey is Christian's gorgeous adopted brother who falls in love with Katherine Kavanagh. Efron has acted in a few comedies and has proven he would do well as a silly character like Elliot. Plus, this guy has done some serious growing up. I mean come on, have you seen The Lucky One? Efron's smoldering yet laid back persona makes him the perfect man to utter, "laters, baby" in every other scene.
Mia Grey – Hayden Panettiere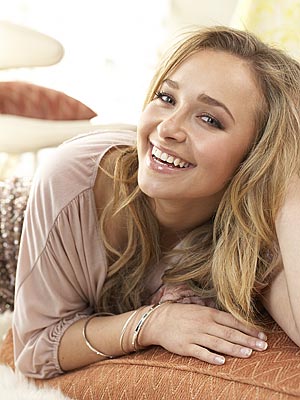 Mia Grey is Christian's younger sister and one of the only women he allows to touch him. Mia is extremely perky and welcoming when she interacts with Ana Steele and has a bubbly charm. Panettiere's sparkling young face and vivacious personality gives her plenty of reasons to be Mia Grey.
Image: http://www.salon.com/2012/07/09/spoiler_alert_fifty_percent_of_%E2%80%9Cfifty_shades_of_grey%E2%80%9D_salpart/