Congrats, you survived four years and the time to relax and enjoy the fruits of your labor. Graduation. Getting that damn diploma consumed you, but now that graduation draws near you realize that you can't just wear anything. You want the rhyme and rhythm in creating a jaw-dropping look—you just need to find the right outfit.
Keep reading to find out what to wear to graduation to steal the show.
Be Bold in a Mini Dress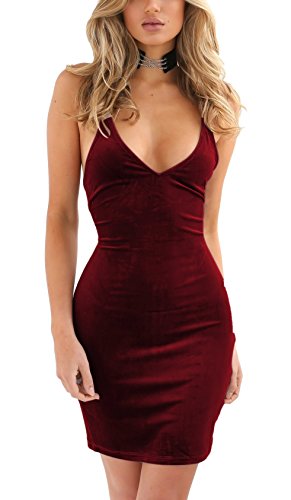 Who says that you can't look a little sexy during graduation—that secret only exits between you and your graduation gown. This dress is form–fitting and borderline scandalous, but you've always had a flair for the dramatic. Rock that sleeveless mini like you rocked that last four years of college. Make the graduation stage your personal runway in this knockout.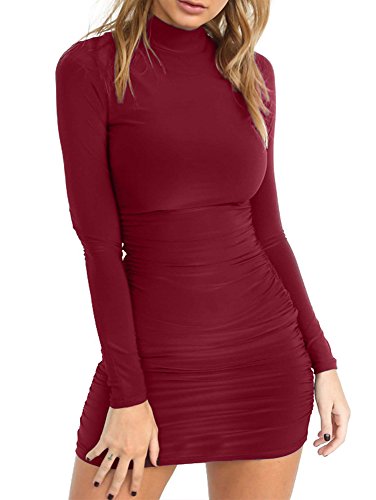 Do you want the sassiness of a mini dress, but still have to see your sweet grandparents for pictures and dinner afterward? Try out a long sleeved mini. This dress covers you completely from the neck up, but still gives you that desired sexy look without being too much. Has a little leg ever hurt anybody?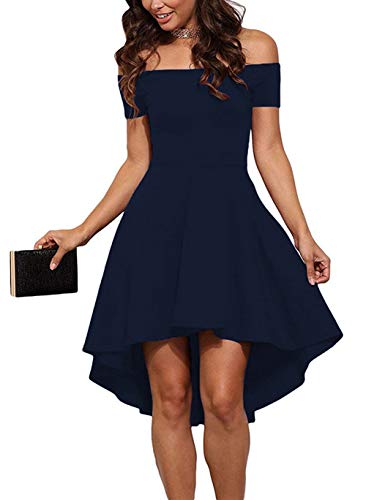 High lows and off the shoulder dresses make for a stunning silhouette, both of which you can get with this dress. This dress allows you to show some leg without being too bold. Think of it like this: party in the front, respectable Sunday barbecue with your grandparents in the back.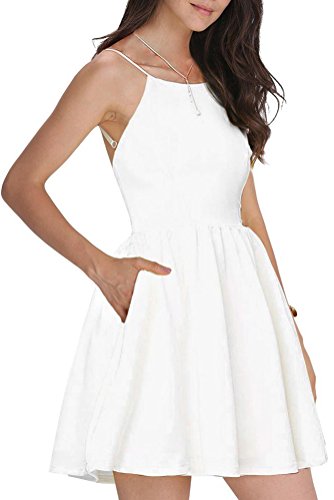 A white dress has beauty, grace and elegance all wrapped up in a light fabric. White dresses go with any graduation gown and you can dress it up or down depending on your personality. Add a bright color to make things pop or keep it neutral to maintain the beautiful simplicity of the look. Best part about this particular dress? It has pockets.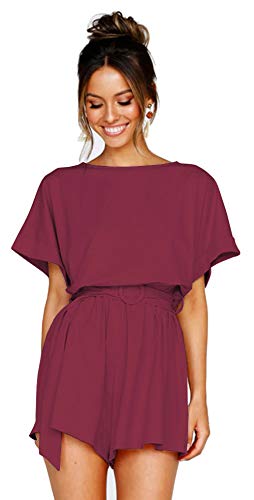 Say what you want, but every girl loves a good romper—so why not wear one to graduation? Rompers feel light and airy and can actually look pretty formal if you find the right one. Find a pattern, like pinstripes, to make your outfit not look like regular street clothes. Don't feel afraid to really dress this up with accessories, the right pair of shoes and lots of color. Have fun with it.
Go Vintage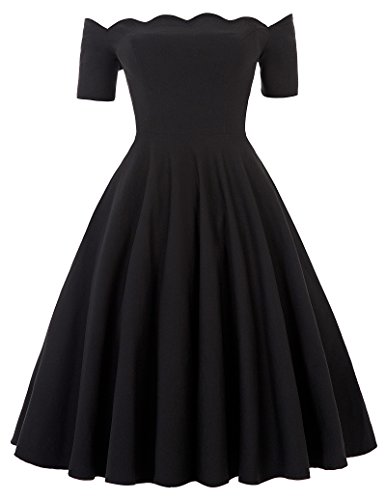 This classy, vintage and scalloped dress should definitely walk down a runway at least once. It screams timeless elegance while adding a certain flare. The skirt flows with each step and has that satisfying swish to it. Make this more timeless with your grandmother's pearls to really complete the look.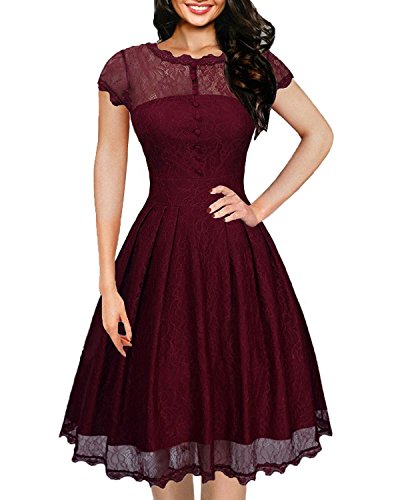 If lace sings to you, then this retro number should fit you perfectly. With a loose skirt that allows you to maneuver over anyone and everyone standing in the way of your diploma, you won't have to worry about a tight, uncomfortable dress restricting you. An outfit like this looks best with simple jewelry and additions—let the dress speak for itself. Did I mention cap sleeves?
Hit Them With a Two-Piece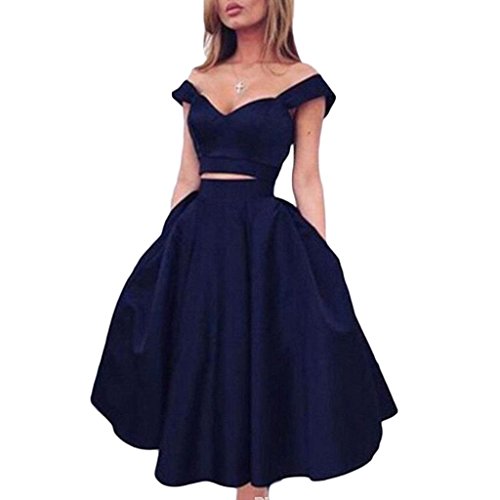 The sliver of stomach showing through adds just enough spice to the otherwise extremely formal look. You seriously cannot go wrong with this dress; it has enough class to keep your family happy and enough sass to keep your inner Beyonce happy.
Ditch the usual look for graduation and wow in a fitted jumpsuit. If you loathe the thought of having to put on a dress for any kind of occasion, then stop stressing—look sexy and feel comfortable during graduation in a nice pair of pants. And if dressing up in general feels tiresome to you, then stick with patterns like these. Patterns take away the need to add accessories or too much color since you don't want to overdo it. All you really need to focus on with this outfit should be the shoes. Try for solid colors or neutrals to complete the look. Slaying has never felt easier.
Let's Focus on the Graduation Shoes
You gotta love when your shoes are cute, comfy AND supportive. I'm a klutz, so anything that supports my ankle and keeps me from stumbling sounds like a godsend. If tripping in front of hundreds of your peers and their families seems like an absolute nightmare to you, I suggest checking these bad boys out. Besides, who wants to walk their graduation with a broken ankle?