You hired someone to paint something funny AF on your graduation cap. Your family booked their tickets to come see you grab that very expensive diploma. You put in a ton of work toward getting to this moment, and hopefully you experienced some great times along the way. "My college experience is one I'll never forget," University of Miami alumnus Aldo Quintanilla said. "These people go through the same things you do and in the moment are the only ones who know what it's like to have a crazy workload and an important interview on the same day. Those types of things forms bonds that can't be broken." But what's next? Just because college ends it doesn't mean the partying has to end, too.
These 10 hot graduation party ideas will keep you in the college mindset—at least for a little while.
1. Hella' Coachella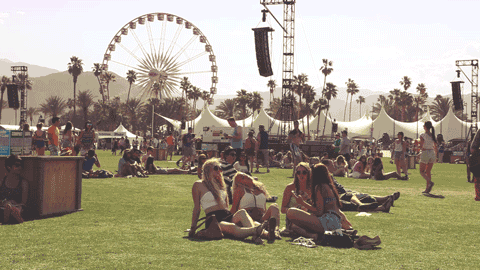 How awesome is it that one of the coolest music festivals takes place around the same time as graduation season? "The second you walk in you feel the energy of the music and people; it's an experience like no other," Florida International University senior Valerie Borowski said.
The Essentials
Find a big outdoor space to accurately match the actual Coachella venue.
Make a refreshing Tequila Sunset to symbolize the iconic Coachella sunsets. Add ice, tequila, orange or grapefruit juice and add grenadine to complete the cocktail.
Create DIY flower letters spelling out "congrats" or "peace out" using fake flowers, a glue gun, scissors and a styrofoam board.
Dress as indie, hipster and bohemian as possible.
Lay out boho-looking tapestries and beanbags on the grass.
2. 90s Babies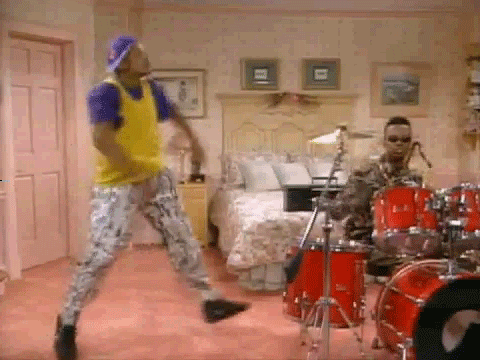 Now that you're all grown up and about to start "adulting," I bet you ache for the days when you'd watch cartoons all day or play with your Tamagotchi. You and your guests can go back in time with this nostalgic AF graduation party theme.
The Essentials
Play a super "radical" playlist of the best 90s music out there.
Give your guests the epic junk food feast they dreamt of as kids.
With the Surge Soda comeback, make vodka-surges for your guests.
Create your own Jazz Cup picture background with props based off of hit 90s TV shows and trends.
Get out those MC Hammer pants, overalls paired with solid colored T-shirts and your most ridiculous flannel shirt.
3. Skype Interview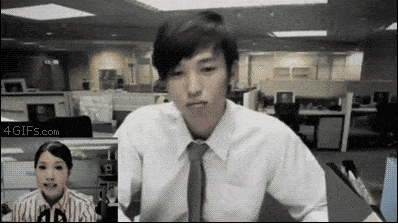 This theme celebrates the "business on the top, party on the bottom" technique you've no doubt used during a Skype interview before. Interviews prepare you for the real world, AKA what will come after you graduate. "After graduation I'm going to start my job and finally be paid for my work," said University of Florida senior Kyle Audet. Celebrate that transition with this hilarious theme.
The Essentials
Create a playlist of the ultimate hype man songs you'd rock out to while preparing for an interview.
Whip up an assortment of the hangover foods: burgers, mac and cheese, pancakes, the works.
Make the perfect cocktail that mixes business with pleasure: a Bailey's Espresso Martini.
Create a huge computer monitor cutout to work as a giant computer screen frame and show off your crazy outfits.
Get a fire pit and have a resume burning bonfire for you and your tired-of-interviewing guests.
4. End of the World Party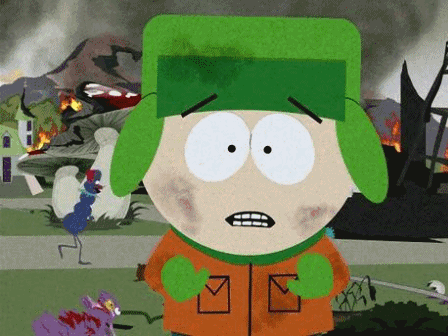 Graduating seems like the end of the world is near, so why not celebrate it? The only rule: Party like there's no tomorrow.
The Essentials
Allow music requests from guests who want to listen to their favorite songs—one last time.
Place signs next to any food served that say "food rations."
Create the End of the World shot: 1/3-part vodka, 1/3-part whiskey, 1/3-part rum.
Wear shades of khaki, army green, black and brown that have holes to add to the apocalyptic world theme.
What's an end of the world party without a huge bonfire and a projected countdown?
5. The Great Gatsby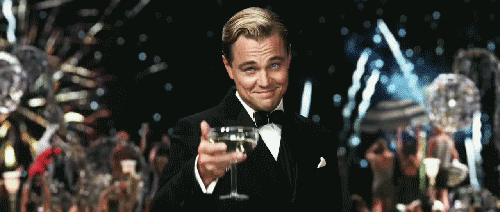 According to F. Scott Fitzgerald in The Great Gatsby, big parties feel more intimate than small ones, and that's exactly this theme: a big party. "It's definitely really important to me, personally, to share one last event with all my friends," Audet said. Also, passing FAR 1 and Organic Chemistry totally deserves the biggest celebration possible.
The Essentials
Add the modern yet jazzy 2013 Great Gatsby album to any fast-paced playlist.
Provide champagne. Duh.
Go to your local party supply store and buy a champagne bottle balloon. Tape that at an angle at the top right corner of where you want your backdrop. Then, blow up, without helium, gold balloons starting with one and adding more and more underneath it giving the appearance of a pouring champagne bottle.
Dress in the best 20s inspired outfit you can find.
To end the night set off amazing fireworks, just like in the movie.
6. Wet 'n' Wild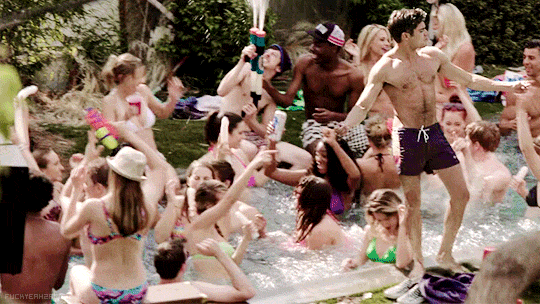 Who knows when you'll have free time to have fun in the sun once you and your friends start your brand new, fancy careers? For this theme, think slip 'n' slides, water softball, water balloons, sprinklers and the coolest pool inflatables you can find.
The Essentials
Play any song that has a Caribbean vibe (see all of Rihanna's old albums.)
Get an array of seafood, fresh fruit and crisp veggies.
Add a watermelon-eating contest to bring back those childhood summer memories.
Make a shark bite fish bowl cocktail: buy a couple of fish bowls and mix in blueberry vodka, peach Schnapps, curacao, coconut rum, a bunch of sprite, wicked blue citrus Mio, a bunch of shark gummies, ice and straws for sharing.
Suit up in your brightest and most colorful bathing suit. Supply your guests with cheap water goggles, floaties and sunglasses.
7. Glow Crazy Party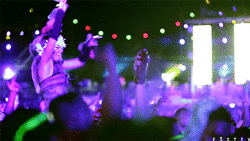 This isn't the same black light party you went to in seventh grade; it's glo-ed up. Deck out any venue with black lights and have an " adult" glow party.
The Essentials
Play awesome sounding house and electronica music by Sam Feldt, Major Lazer, Martin Garix and pretty much any DJ that played at Ultra music festival this year.
When choosing food, keep in mind that anything white will definitely glow.
Create a glowing cocktail: mix two liters of gin or vodka, nine liters of tonic water and three to four bottles of Roses Mojito Passion.
Buy light up shot and cocktail glasses to pair with LED ice cubes from Amazon to create glowing drinks.
Blow up balloons that react to black lights and put small LED lights inside of them. Tape them to a wall to create an epic photo backdrop.
8. Dolla Dolla Bills Y'all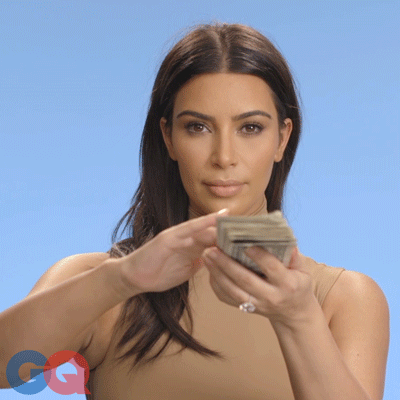 Let's face it: You and all your guests want to end up rolling around in cold hard cash one day. "I think all students hope that they're going to be super successful after they graduate college, I know I do," said FIU senior Natalie Borowski.
The Essentials
Play literally any song that has the word "money" in it.
Cook up some steaks, shrimp and lobster dip.
Why not hire a bartender? You know rich people, they need to have it all.
Gather up a bunch of friends and make a giant green glitter covered dollar bill sign and make speech bubble props that say "where's my yacht?" and "do these diamonds make me look fat?"
Dress as boujee as possible. Wear fake jewelry, fur or brand names, real or fake.
9. Inner Child Themed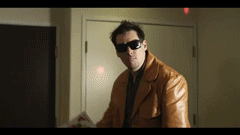 We all secretly wish we could go back to the times when we weren't glued to our phones or a computer screen all day. Renting lawn bowling equipment, human hamster balls, life-sized chess pieces and carnival games will make your inner child squeal with excitement.
The Essentials
Play any and all music from your childhood.
Tune into your inner Candy land fantasies and get tons of sweets like cupcakes and candy.
Have glasses of champagne with a piece of cotton candy on top since it fizzles up and creates colorful candy bubbles.
Pin up a Twister game on a wall and use it as a bright and colorful backdrop.
Have a risqué face painting section for your guests where they pick a card and get what's on the card painted on their face.
10. One Last Go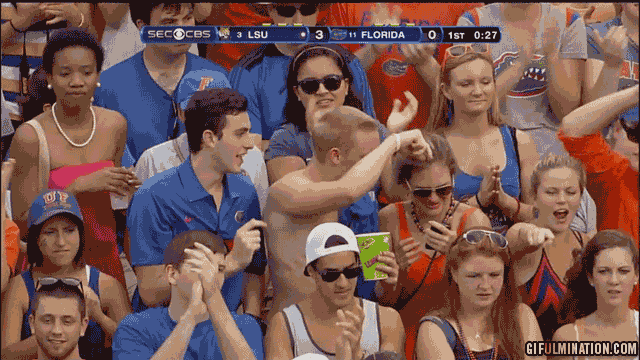 Re-create the college party experience and say good bye to the best time of your life in the only way you know how – tailgate style. Get super drunk with your best buds and cheer on your team one last time.
The Essentials
Play 2000s throwbacks from the All American Rejects to My Chemical Romance.
What would a tailgate be without juicy burgers and hotdogs?
Serve nice, cold straight-from-the-keg beer served in a super fancy red Solo cup.
Make your own game day trash-talking banner and hang it up for the perfect college photo backdrop except you can write "Congrats Grads" on it.
Rent a projector screen and play a reel of old football games from your school.
College Magazine does not promote underage drinking. Please drink responsibly.