After two full years of online school for many students, getting back into the routine of in-person classes proves difficult. We face the tormenting question of how we can transition so quickly while Covid still plays as a threat on many campuses. Throughout the pandemic, students became used to the routine of not taking classes as seriously. For many people, summer was not enough to mentally prepare for this huge transition. With graduation online, clubs and organizations closed and even exams on Google Forms, now we find ourselves preparing for the in-person pop quizzes and finals. Slowly but surely, students will be able to understand their new lives without focusing on social distancing. Academics are as crucial as ever and imaginably even more difficult than before.
Check out these top five ways to improve your academics and return to your old routine after Covid.
1. Sit in the front row of all of your class
Sitting in the back row seems tempting because you can use your phone, not get called on or keep out of the splash zone. Although these reasons look good enough to stay away from the front row, students will benefit academically in a front-row seat. Whether you find yourself in an organic chemistry class or a chill elective, sitting in the front row will allow you to get more involved with the lecture and pay more attention to the professor.
"It was tough to focus online. Since I was home, there were many distractions, and I got pretty lazy," UCLA freshman Anna Akopian said. "It's now hard for me to focus in class."
Various studies have shown that students who sit in the front row in class test better than back-row students. Plus, sitting in the front row can help you develop a relationship with your professor. Suppose you want a letter of recommendation for an internship or graduate school. In that case, the professor will understand that you care about his class and want to learn. Choosing to sit up front will benefit your grade in ways you cannot imagine.
2. Handwrite your notes (after class)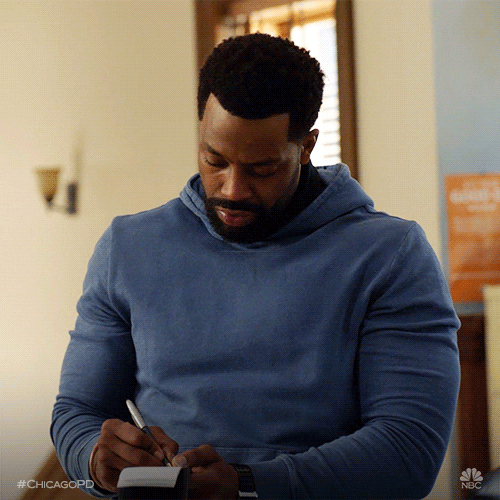 The first class of the Fall Quarter started on a Thursday. I entered the lecture hall quietly, found a seat and proceeded to wait until the Professor came in to begin the first quarter lecture. The students around me, however, did not appear as calm and collected. The noises of students scrimmaging through their backpacks to take out their laptops or iPads filled the room. As the students around me began typing away on their laptops, my hand began realizing it would not catch up to the speed of the professor's voice. While I began writing one important bullet point, I realized I was behind by five crucial bullet points. My savior revealed itself in the form of Google Docs. Unfortunately, I realized how difficult it is to handwrite notes while the professor lectures. Professors speak too fast for my hands to write out every word on paper. Regardless of the superiority of a computer during lectures, handwriting your notes serves as an effective study tool. Handwriting notes involves focus and learning. Typing serves as an easy, timely solution, but can cause your brain to fall asleep. It allows your brain to retain more information, which can be helpful in tests or pop quizzes. Handwriting permits your brain to understand deeper information.
3. Organize your study area
A messy room does not bring the motivation you need to study. Whether you place millions of highlighters or post-it notes all over your study desk, eventually the clutter will lead you to failure. Any student can agree the messier your workspace, the more you will not want to study or even go near your designated study area. Before working on a study guide or paper, organize your desk to ensure your mind does not distract you from the knick-knacks near you. Clutter on a desk can create anxiety and stress—things a college student does not need after a long day. Organizing your study area can also help with procrastination.
"The transition to online school made me procrastinate a lot more than usual," Los Angeles Valley College freshman Natalie Arutunyan said.
Procrastination turns out to be a huge problem post-Covid. With a clutter-free space, it allows your brain to feel happy and gives you time to study for more extended. Your college workspace, whether located in your dorm or in your home should serve as an area where you want to sit and do homework. Add a plant or your favorite movie posters to make the area feel more aesthetic. It is where you will spend the majority of your time studying for midterms and finals, so make it look great!
4. Listen to your body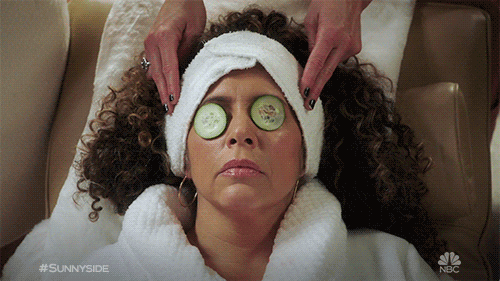 Adjusting to school after two years of online school, classes will beyond any doubt feel awkward, frustrating and mentally and physically draining. Skipping class will only set you back now, and professors often do not record lectures anymore. Listening to your body and how you feel will make you succeed.
"I had to learn how to ask for help without solely relying on technology," Portland State University junior McKenzie Keeler said.
Asking for help should not feel like a chore. Give yourself time to allow your body to adjust to the environment of in-person classes now. However, if you need a break during your study time, take it. It won't set you back. Often as students, we do not know when to relax. For many, grades prove the most prominent aspect of our lives. Your body knows what you need. Whether you'd like to do a movie night, go for a walk, journal or stay away from homework for one day, keeping your body healthy is important for maintaining the best grades you want.
5. Have fun!
You may or may not feel excited that campuses opened. Either way, enormous opportunities appear around campus every day. Clubs, research, study groups, volunteer work or enjoying a stroll across your school. Socially distant activities, for example. It is still an excellent option for taking a break. From Zoom game nights to movie nights to even online escape rooms, the options create a hugelist. Undeniably, studying feels crucial, but college students need to practice self-care above anything. Join the extracurriculars you want to pursue. Meet new people, go out with friends for dinner or add things to your resume. College allows you time to find out more about yourself while receiving an education. Have fun on campus and let loose!