Picking which university to attend after graduation may seem stressful. After all, everyone wants to make the most out of their time during college. Luckily, for those who know what they want to do, the selection process narrows down to schools that provide the best education for specific degrees. With podcasts gaining more popularity, you may find yourself wanting to sit behind the microphone yourself. No matter what you choose to talk about during your podcast, attending a university with relevant programs puts you on the right track.
Read on for the 10 best universities for podcasting.
10. Syracuse University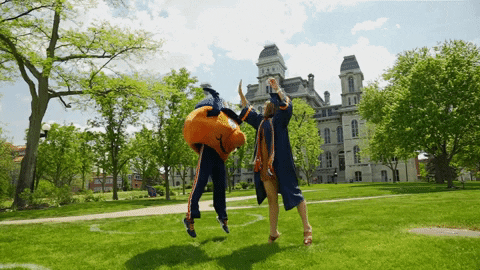 A journalism degree from Syracuse University prepares students for careers in radio, television or on the Internet. You can pick from classes like Broadcast and Digital News Writing, TV and Digital News Producing or Presenting Multimedia Storytelling. Aside from these great classes, Syracuse also offers plenty of opportunities to get hands-on experience. Learning does not stop in the classroom; students get the chance to apply their skills at three campus radio stations, along with a student-led television station. Syracuse also allows students to study abroad, a perfect way to learn more about podcasting from around the world.
9. Arizona State University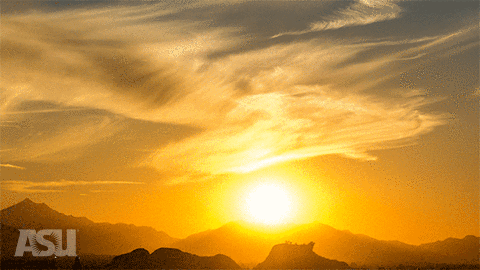 Anyone interested in podcasting should consider attending Arizona State University. Students in the Cronkite Journalism School can gain experience working at Arizona PBS, the largest media outlet operated by a journalism school in the world. Arizona PBS remains one of the country's largest public television stations, gathering over a million viewers. Cronkite News, the news division of Arizona PBS, employs more than 120 students to produce a 30-minute daily newscast and digital news content. Current students love the opportunities that the university provides, like learning from accredited professors and hands-on internships.
"I would say this program stands out from others because they offer great learning opportunities from award-winning journalists to better our knowledge," Arizona State University sophomore Selena Gonzales said.
The Walter Cronkite School of Journalism and Mass Communication at Arizona State uses a "teaching hospital" model. This method of teaching ensures that all students receive real-word training, getting the ability to work in a real newsroom among top professionals. In addition to this, students can take advantage of internships in the United States and beyond. The Cronkite Career Services team places around 500 students a year into various internship positions. By graduating from Arizona State University students receive the skills and real-life experience to start podcasting.
8. Boston University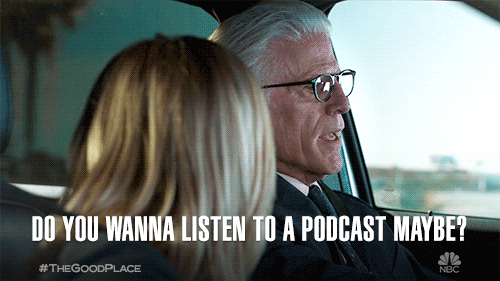 Boston University provides great resources for students looking to sit behind the microphone. You can choose from a variety of audio-related journalism classes, including Narrative Radio or Sports Reporting and Production. In addition to working on various platforms in a newsroom, Boston University offers plenty of opportunities to bring your podcast dreams to life. Consider joining WTBU radio, the BU News Service or BUTV10 television to receive extra practice in the field. After graduation, Boston University students find great jobs, like working for the local NPR station.
7. University of Texas-Austin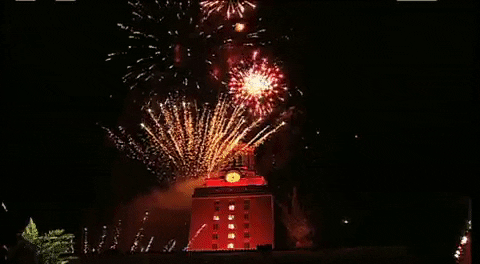 Although journalism programs teach audio skills, few offer specific classes geared towards making podcasts. The University of Texas-Austin, however, doesn't fail in that category. Students who attend this university can take advantage of an audio studio and complete a variety of classes geared towards podcasts, such as Podcast Production or Audio Storytelling. From the first day on campus, you begin to build a digital portfolio and receive training in digital skills. Students can also choose to work for The Drag Audio Production House built by students, professors and alums. The Drag produces many podcasts, however their first ever podcast "The Orange Tree" reached the top 20 for Apple Podcasts and still appears in the charts.
6. University of Wisconsin-Madison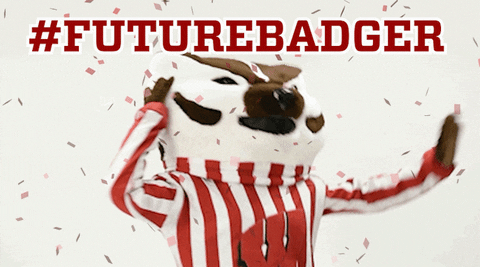 Everyone who attends the University of Wisconsin-Madison knows that the journalism students love their school. At UW-Madison, students can take courses like Introduction to Digital Media Production or Podcasting and Music and Information Radio. Taught by experienced journalists, these courses prepare you for life as an audio journalist. Outside of classes you can consider working for WSUM, an award-winning student run radio with more than 200 members. Whether you want to host a podcast or radio show, UW-Madison makes it happen.
"The Wisconsin J School stands out because of the brilliant professors, the dual track system with journalism/strategic communications and the extracurricular activities around the university," University of Wisconsin-Madison sophomore Seamus Rohrer said
If you attend UW-Madison, make sure to take advantage of the podcast and video studios. These multimedia rooms come stocked with three microphones and three headphones along with an abundance of audio equipment. Everything you need to start your own podcast with your friends belongs in this room. Plus, the room can hold up to nine people total. Another great opportunity for students to practice their audio skills can be found in Journalism 425, a video journalism class. During the semester students work to produce a weekly newscast.
5. Northwestern University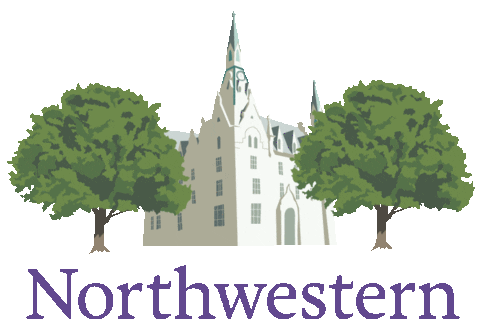 Northwestern's Medill School of Journalism remains a highly ranked school for future journalists and podcasters. By the time you graduate from Medill, you create a comprehensive portfolio and make many connections within the industry. For example, Medill allows students to network at national journalism conferences. At this university, you can choose from various audio classes, including Narrative Podcasting, Audio Reporting and Introduction to Podcasting. If you want to extend your storytelling after class, try working for WNUR, Northwestern's student-run radio. The university also hosts a podcasting club where students can get together, listen to and discuss their favorite podcasts.
4. University of Florida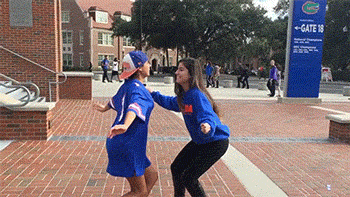 The University of Florida offers a bunch of courses related to podcasting. If you choose to attend this school, you might consider yourself a pro by the time you graduate. After enrolling, you can pick from class including Multimedia Reporting, Advanced Online Media Production, Audio News and Reporting and Advanced Audio Storytelling. When not completing assignments, you can bring your voice to one of the highly ranked local radio stations or check out GHQ, a multi-platform student run radio. GHQ provides audio and entertainment across the nation from their mobile app.
"My favorite audio-related class has been Writing for Media with Dr. Selepak, which includes how to write for radio and podcast programming," University of Florida freshman Connor Brady said. "I've enjoyed the creativity of writing in ways that overcome the "no visuals" obstacle."
At the University of Florida, students can take advantage of the College's Division of Media Properties. With seven broadcast stations total, you get to experience working in a competitive multimedia environment. Over 200 students work there, gaining positions in news, sports, production or even management. In addition to this, the University of Florida broadcasts the station WUFT-TV, the PBS affiliate for North Florida with award-winning content. Students working for WUFT-TV get to produce and anchor a weekday newscast.
3. University of North Carolina at Chapel Hill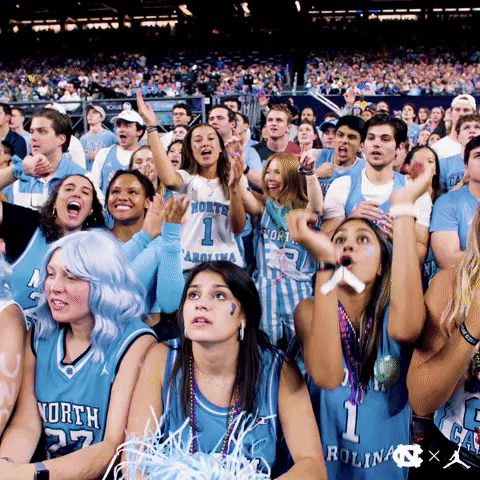 Attending the University of North Carolina at Chapel Hill could make any podcast lovers' dreams come true. You can choose from plenty of audio classes within the Hussman School of Journalism, some of which include Audio Journalism, Radio and Podcasts, Multimedia Storytelling and Into to Digital Storytelling. Consider taking the skills you learn from the classroom to Carolina Connection, a highly accredited radio news magazine produced by students from the journalism school. With nearly every major award for student radio to its name, the Carolina Connection provides an incredible experience for those interested in podcasting. Plus, students who work at this station go on to work for media organizations like NBC Sports and NPR.
"One of my current professors used to be an editor for the Times and her input is just so valuable in every sense," University of North Carolina at Chapel Hill Junior Emily Gajda said.
Over 90% of students who graduate from Hussman get a job or continue their education. Plus, the program remains the 3rd most popular school on campus . Students who belong to the Hussman School also get the additional benefit of an Undergraduate Hub, where you can go for career advice, course selection and finding mentors to help achieve your goals. If you plan on studying abroad, the Undergraduate Help could help make that come true. Not only does the University of North Carolina at Chapel Hill provide a great curriculum, but a sound support system as well.
2. Michigan State University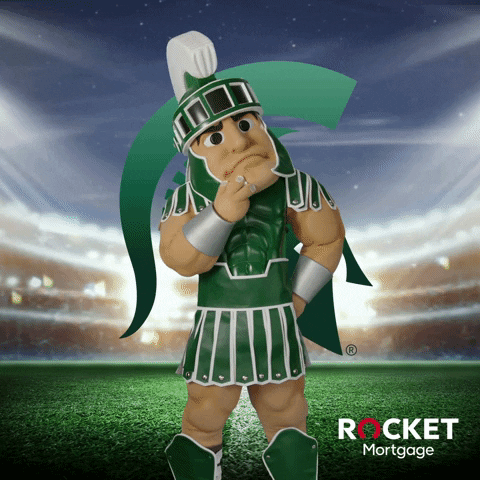 Out of many universities, Michigan State University proves itself as one of the best for future podcasters. The School of Journalism also happens to receive recognition as a nationally accredited program. Their curriculum alone allows many opportunities to gain experience in creating the best audio pieces. Pick from classes like Multimedia Writing and Reporting, Sound and Motion, Introduction to Radio or Podcasting and TV News. Take advantage of newsrooms, video editing suites and television production studios, to name just a few of the opportunities that this university offers.
"Our instructors will tell you how to do something, but they kind of throw you in the deep end a little bit," Michigan State senior Nathan Stearns said. "A lot of our instructors are professionals. These guys know what it means. They spent 20 years in the industry and came back because they're going to tell you exactly what you need to know."
Students enrolled in classes at the journalism school or in extracurriculars get to use the Spartan Newsroom. While working hands-on in a multimedia broadcast studio, you can practice professional journalism standards by providing news to the community. The News Update section specifically involves students enrolled in the Radio, Podcasting and TV News course at the university. Choosing Michigan State for a degree in journalism also means plenty of opportunities for internships, scholarships, awards and study abroad programs. This university prepares you to walk out of the classroom ready for a career in podcasting.
1. University of Southern California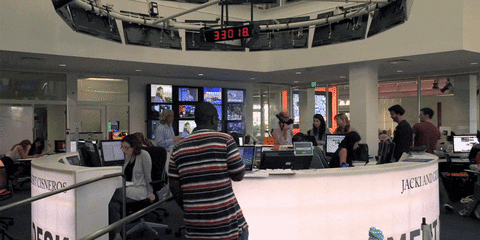 For a career in podcasting, the University of Southern California holds a high standard. With an emphasis on learning by "doing," students in the program must go out and conduct their own reporting to make written, audio and video stories. This provides a great alternative to sitting in lecture. Many students at the Annenberg School for Communication and Journalism land internships or pitch work to freelancers. You also get to pick from many classes, like Radio Storytelling and Podcasts, Radio Documentary and Advanced Radio News Production.
"One of my most valuable experiences throughout my undergraduate and graduate studies was working at USC Annenberg Media," University of Southern California graduate student Jessica Doherty said. "Volunteering to work with them was the reason why I transferred into the journalism program in the first place."
The journalism school collaborates with USC Annenberg Media, where you can find Annenberg Radio News. Working for the radio allows students to produce podcasts and live shows every week. KXSC, the schoolwide student radio, provides another opportunity for you to gain experience broadcasting your voice. However, the addition of a new podcasting minor makes this university stand out from others on the list. This program runs in collaboration with the USC School of Dramatic Arts and USC Schools of Cinematic Arts. University of Southern California students also get the chance to collaborate with Spotify to receive educational guidance on podcasting.