You have a paper to write. Actually, three papers…and a midterm…and a presentation, all due next week. Sound familiar? You, my friend, need a study spot, and it doesn't necessarily have to be your dorm room. College screams academia after all, and if you're a student at Luther College this rings true. Some of Luther's best and brightest have revealed the top places on campus to review for that final. So pack up your laptop, grab your books and check out these Norse-approved study spots.
1. Valders Pit
Despite the name, there's nothing despairing about this study spot. Valders Hall of Science entertains some of Iowa's most brilliant scientists, but you don't need to major in bio to reap the benefits of this study spot. The lowered area on the main floor of Valders, affectionately referred to as "The Pit," offers students a wealth of comfy chairs, desks, tables and best of all—quiet. The only sounds you'll hear come from the occasional flipping of pages or the rustle of leaves. That's right, ferns and lush greenery adorn this space, making it equally beautiful and productive. Regardless of what brings you there, The Pit will help you conquer any and all studies.
2. Main Sixth
Searching for a scenic study spot? Look no further than the sixth floor of Luther's Old(ish) Main Building. Hiking up multiple flights of stairs may not seem like the best move before a study session, but you won't regret it. "[Main Sixth] is pretty quiet up there and gives you a great view of Luther and even downtown Decorah," explained Luther senior Ana Hafner. Still not convinced? The sixth floor lobby also houses some of Luther's brightest professors, for you'll only be a stone's throw away from help while you tackle that literary analysis paper. It might be a climb, but you certainly won't be fighting an uphill battle if you choose to study here.
3. Nordic Brew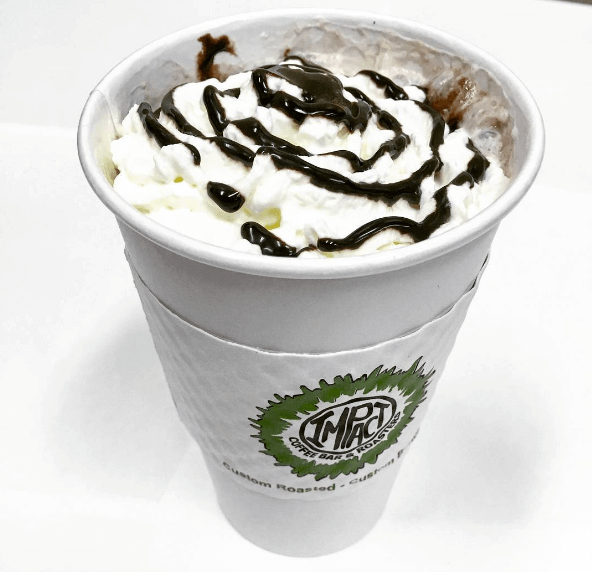 What completes any study session? Coffee. Get your caffeine fix from your friendly student barista at Luther's Nordic Brew. This mini coffeehouse satisfies their customers with locally roasted coffee and farm fresh Iowa ice cream. You don't need to be a die-hard coffee addict to love this coffee shop either; tea drinkers and Frappuccino aficionados alike can find a drink to love at Nordic. Whether you're in the mood for something sweet or just want to grab a coffee and get to business, head on over to Nordic Brew. Plop down on the comfy couch and churn out the last few paragraphs of that philosophy essay with the confidence and energy that only quality coffee can inspire.
4. Jenson-Noble Hall of Music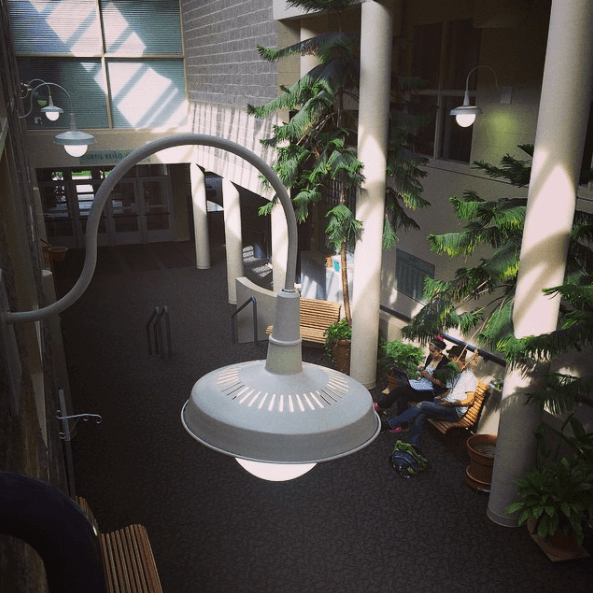 Music-lovers, unite. While you might strain your eyes poring over pages upon pages of psych notes, your ears will be in for a treat at Jenson. Luther's choral and instrumental programs rank among the best in the nation, so you can admire some top-tier background music if you choose to study at this location. Whether you identify as a piano prodigy or a French horn fan, you'll get the chance to be serenaded by some of the most talented musicians and singers in the country. Who'd turn down an offer like that?
5. Under the Stairs in Koren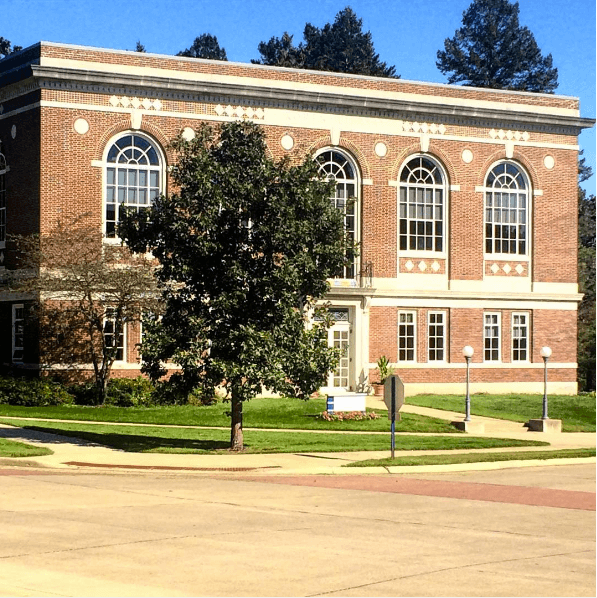 Despite what Harry Potter has done to our brains, hanging out under the stairs doesn't have to be all bad. What once stood as Luther's library now houses the school's Education Department, and you can bet they've ensured that Koren remains study-friendly. The soft lighting, general hush and nostalgic design make Koren a comfortable and inviting place for all. Junior Geoff Dyck revealed the best times to stop by and study. "I go there on weekends and evenings because it's quiet and I appreciate the ambiance," said Dyck. Snag a spot under the stairs and curl up with some homework, you'll appreciate the academic environment this historical building has to offer.
6. Oneota Market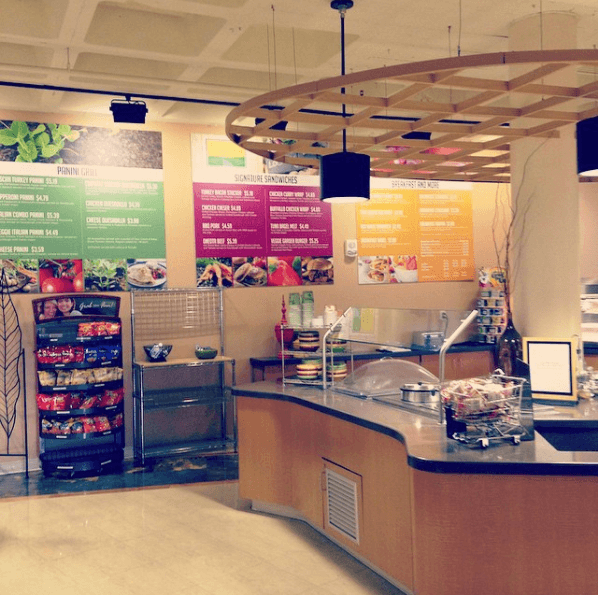 Do you pride yourself on your more refined palate? Fear not, foodies, for you can study in peace while you devour a well-rounded meal at Oneota Market. Luther's most lauded on-campus café serves mouthwatering dishes like Tuscan turkey paninis and bakery fresh pastries. If you grab a table after the lunch crowd has left, you'll be in the company of other strictly studious students. "I really like Oneota, especially when it's closed because then I don't get distracted as easily, but I still get to enjoy the awesome view as I work," said junior Jacob Cole.
7. Top Floor of the Union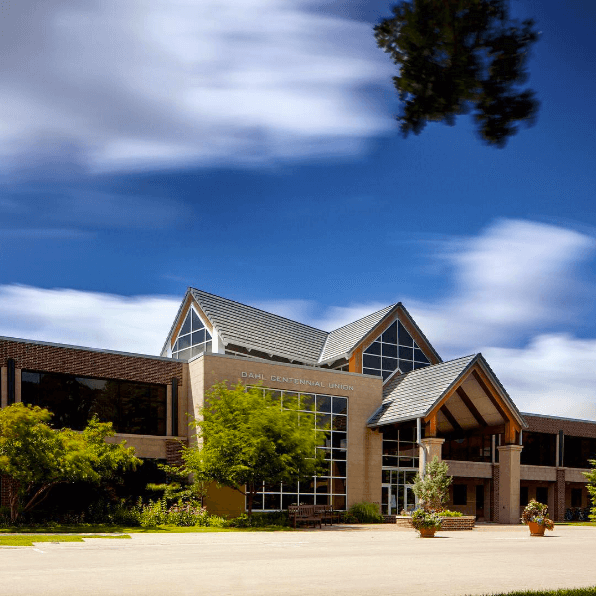 If this spot suits the president of Luther College, it'll suit you as well. While the main and lower floors of Dahl Centennial Union fill with boisterous students, the building's upper floor exudes a much more professional vibe. You can park yourself outside of the Admissions Office and bask in quiet sunlight while you quiz yourself, or find a seat in the spacious lobby outside President Carlson's office. After racking your brain with information, the Career Center lies only a few feet away, so you can learn how to put your newly acquired knowledge to good use.
8. The Caf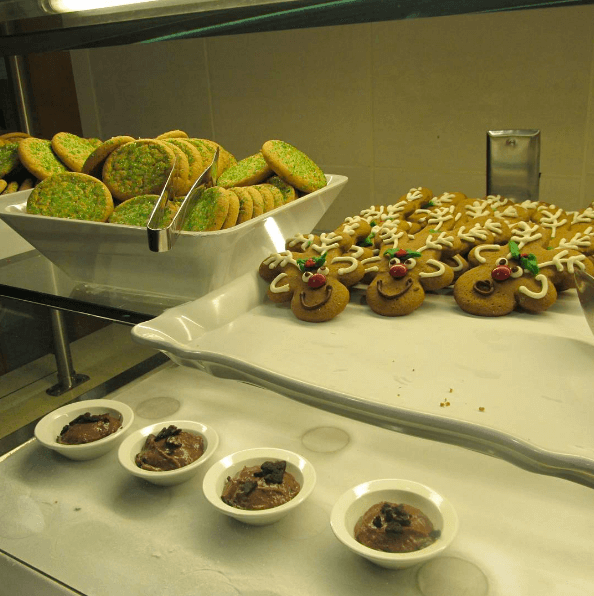 How do Luther students make the most of their meal swipe? Head to the caf and obtain access to all the food and open study space you could ever want. After the breakfast and lunch rushes have quelled, Luther's cafeteria adopts a calm atmosphere that allows you to cram for your test in peace. Better yet, you have unlimited access to all of the fresh food (and coffee) you need in order to stay energized. Need to talk things over with a classmate? Unlike the library, you can talk as long and loudly as you'd like without fear of reproach. We've already established that food enhances any study session, and there's no better place to nourish yourself than the caf.
9. Top Floor of the Library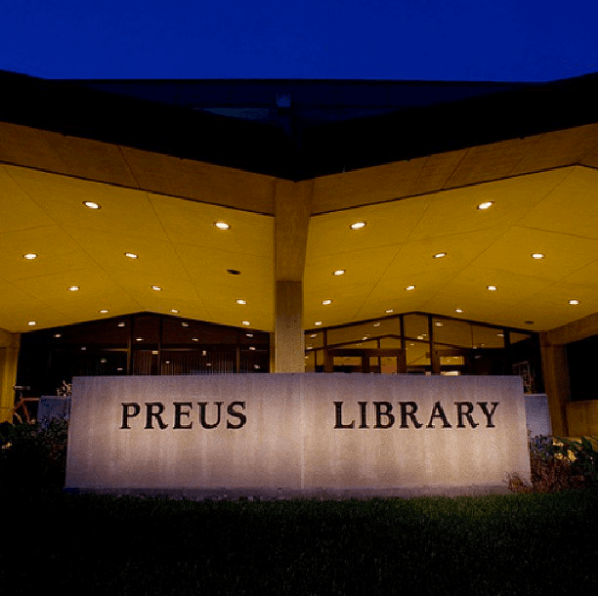 Ok ok, so the library doesn't exactly qualify as secret. However, few students take advantage of the Prues Library's upper floor, which many consider the best place on campus if you really need to concentrate. As a quiet floor, annoying noises and other disturbances rarely occur. "It's always quiet on the third floor, so it's easy to focus and get work done since that's what everyone else is doing," said senior Bethany Noltner. Sophomore Karl Badger agreed and suggested that students refrain from bringing headphones up to the third floor. "I know that if I don't bring my headphones there's nothing left to distract me, so I guilt myself into doing my work," Badger said.
10. Marty's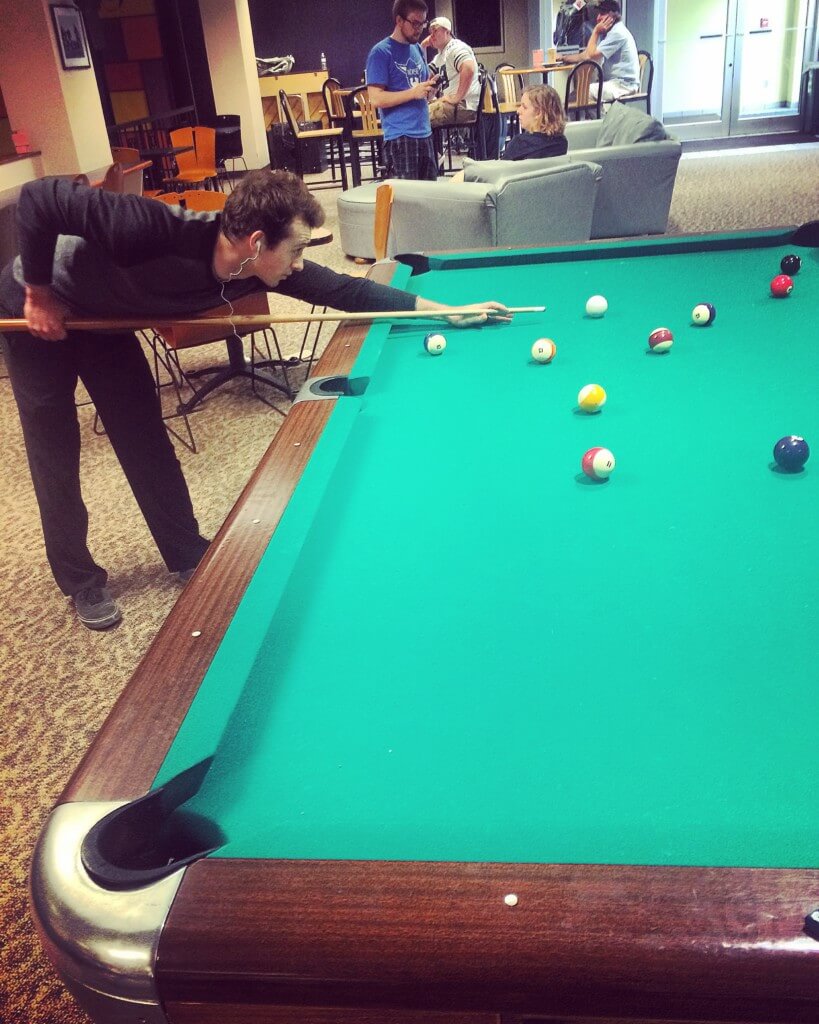 What's a study session without snacks? Luther's on-campus café not only provides a relaxed, quiet atmosphere, but Marty's also boasts some pretty killer food. Whether you want to review Spanish verb tense over a basket of fries or need a full plate of nachos to get you through your lab write-up, Marty's has you covered. "There's always study snacks, friends to keep you company," explained Luther senior Kalinda Kolek. Worried you'll be working well into the night? Fear not, Marty's doesn't close its doors until 11:30 p.m.