Reppin' your college says a lot about a person because college marks a time of self-discovery. Nothing beats saying you go to the University of California, Los Angeles, and it's an honor to embrace both the benefits and quirks of this diverse community.
1. Listening to the Marching Band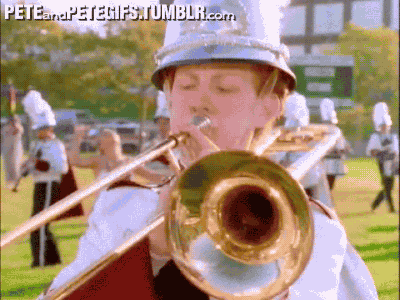 Rocking to the Bruin theme song pumps you up for an 8 a.m. class while walking past the field on your way to lecture. It's a wonder how the UCLA marching band has any time for studying, let alone attending class, given the never-ending harmony of brass, woodwind and percussion that constantly blares through the dorm window panes. "I think of it as a morning alarm — when I hear it that means it's time to wake up," first-year Karen Shimada said. Practice makes perfect, so UCLA's marching band consistently showcases an amazing performance at games.
2. Surrendering to School Spirit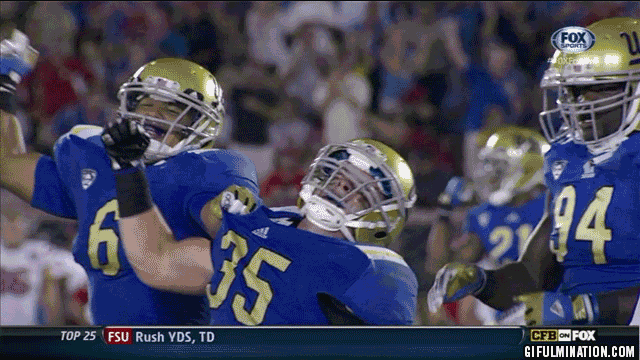 If you're a UCLA student, you've most likely been dragged to a football game even if you hate the sport. You sport bright blue and gold even if yellow doesn't complement your skin. "People can go a little bit too far with school spirit; it sometimes looks like a scene from a movie especially with all the cheerleaders," first-year Rose Dickens said. "But I can't help joining in because everyone is so into it." Bruins know the eight-clap cheer by heart, whether they like it or not.
3. Craving Westwood Food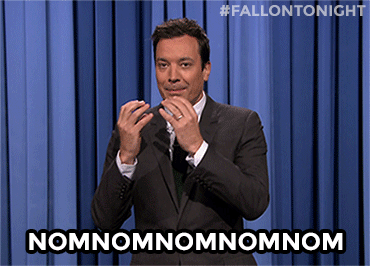 It's painful to admit that even the first-class dining hall food at UCLA gets old after eating the same breakfast, lunch and dinner seven days a week. It's a good thing the campus sits in Westwood, which is always poppin' with line-out-the-door worthy restaurants and dessert joints. "I love Diddy Riese 'cause it's perfect for a broke college student's budget," second-year Jessica Nguyen said. This Yelp-famous ice cream shop boasts a constant flow of customers looking to satisfy their sweet tooth for just a couple bucks.
4. Going Bananas
You've never eaten so many bananas in your life before attending UCLA. Any student with a meal plan for the dining hall and cafes must take advantage of the fruit take-out policy. "I feel naked leaving the dining hall without a banana," first-year graduate Justin Gelzhiser said. The always perfectly-ripe banana is a staple on most UCLA students' outfits.
5. Making Leg Day Every Day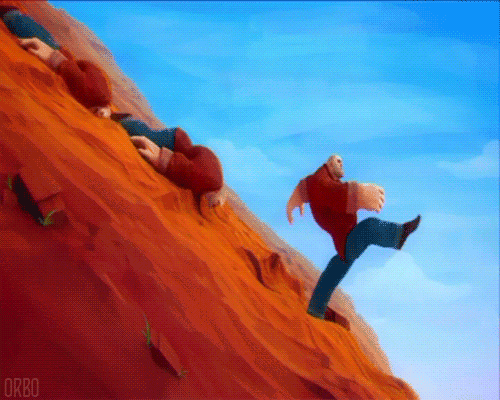 Who needs to go to the gym when you trek through a mile of hills and stairs every day to get to class? "They're painful but after a while you get used to it — I never really have to focus on my legs at the gym," first-year Dan Dinh said. Think of the infamous Janss Steps where you may try (but most likely fail) to pretend like you're not dying after heaving yourself up the last 87th step. But hey, you can't complain when it's probably keeping the freshman 15 from becoming the freshman 50.
6. Constantly Sporting Bruin Gear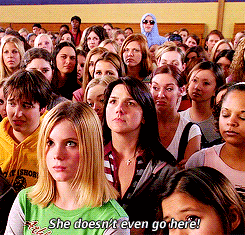 If you don't own a UCLA sweatshirt, do you even go here? There's no better outfit to bum it during finals week (or on the daily) than with your UCLA merchandise. Don't forget about the "UCLA Dad" shirt for the proud pop. "My dad's car is so decked out in UCLA gear, you would think he went here himself," second-year Caitlin Carino said. Orientation and welcome week mean free giveaways at the booths. What kind of college student turns down free stuff? UCLA students sure can't; hence the bold UCLA letters boldly stamped on the assortment of pens, pencils, lanyards, water bottles and stickers plastered over our binders.
7. Fearing Old-School Traditions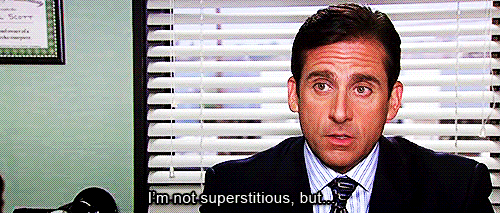 At some point during orientation, you probably felt peer pressured to participate in a superstitious tradition. One instance called "Bruintized: At the Inverted Fountain" basically involves a Bruin "baptism" to mark your admission into UCLA by touching the fountain waters once until graduation. Are students really going to end up staying an extra quarter as a result of touching the water again before graduation? "I avoid being around the fountain because I'm afraid of touching it," third-year Michelline Yumul said. "I believe in traditions – for me to call myself a graduating Bruin, I think I should follow the tradition as well."
8. Ignoring Annoying Flyers on Bruin Walk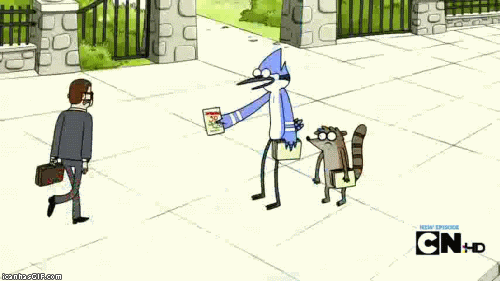 It takes a few weeks to get used to the sea of flyers that clubs and organizations shove in front of your face on Bruin Walk. "I always feel bad when someone is like, 'Do you want to save a child today?' and I'm like 'No thanks, I have class,'" fourth-year Claire Lyon said. "Or I can just put on a resting b—h face and they won't bother me." Even though the constant rush of flyers gets annoying, the abundance of laminated card stock make nice fans to keep cool in the sunny LA weather.
9. Getting Used to Smart People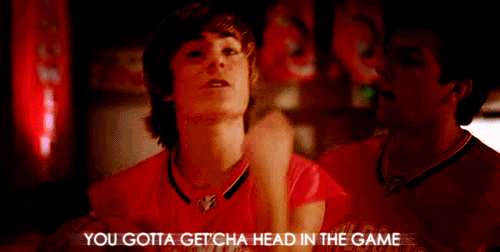 If you were at the top of your class in high school, then you get used to being thrown under the dreaded curve by UCLA classmates. No one cares how many fives you earned on AP tests or if you scored over 2,000 on the SAT. Coming head-to-head with students from the top percent of every school sounds intimidating, encouraging or both, depending on how you view it. "Competition pushes you; you're not going to get better without competition — that's the way Bruins think," first-year Rob Aspinall said. You've got to get your head in the game if you want to stay on the same level as your fellow Bruins.
10. Getting Used to Living in a Real-Life Hogwarts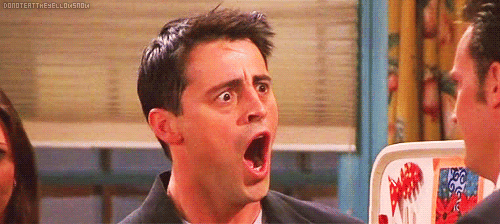 UCLA upperclassman or alumni feel immune to dropping their mouths in awe at the impressive towering architecture on campus. "I remember I took a picture of Kerckhoff Hall at night when the light was shining on it and I said I was blessed to go to Hogwarts because it looks like it's straight out of Harry Potter," fifth-year Thomas Park said. Chances are you've unintentionally photo-bombed countless tourists snapping shots in front of Royce Hall on your way to class. Perhaps you offered to take a picture for a group struggling with a selfie stick in front of the Bruin Bear statue. It makes you wonder what's so fascinating about a metal bear or some brick building until it hits you: The privilege to attend this prestigious university with thousands willing to take your place makes you feel pretty fortunate.
After all, it's better in LA.