New to Foggy Bottom and not sure how to navigate the George Washington University (GW) campus? Fret not incoming freshmen (or transfer students) for you too can navigate George Washington University's city-fused campus. Check out a variety of study spots located all over GW that will definitely encourage you to finish that paper. Don't want to stay holed up in your dorm or off-campus apartment to cram for that chem test in 10 hours? The campus offers a multitude of study locations with access to university dining options, editing software and even 24-hour service.
Read on to find out the top 10 study spots available on GW's campus that motivate you to get some work done:
1. University Student Center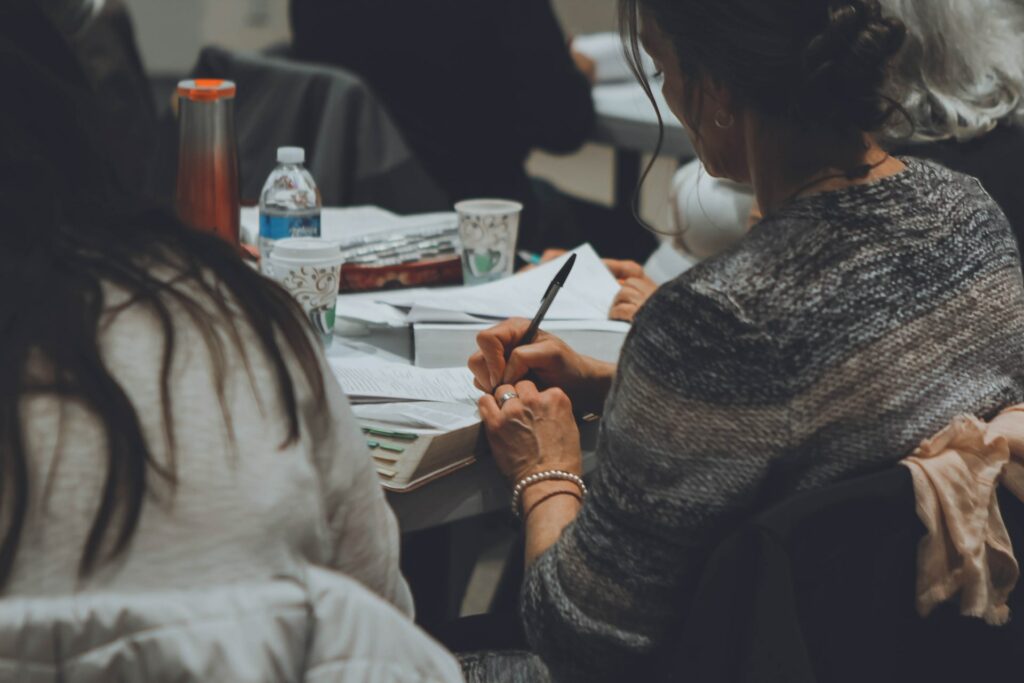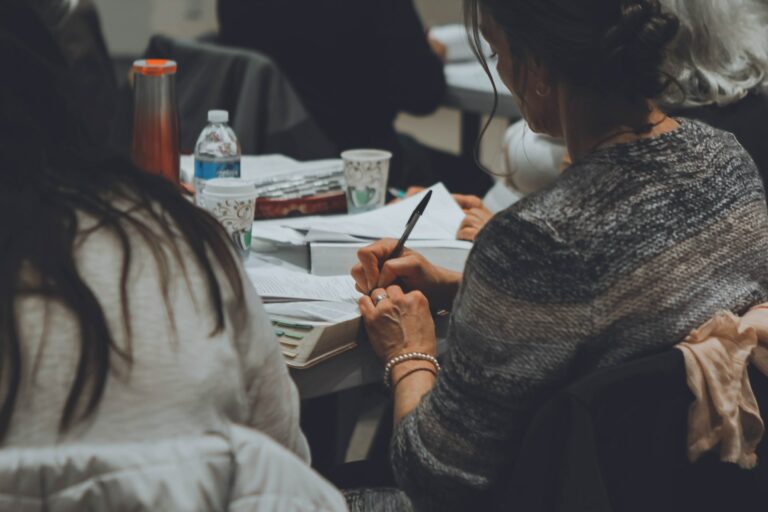 Better known as USC to GW students and faculty, the University Student Center features seven levels that include two basement areas and five floors. The first floor provides a Panera Bread that students can use their dining cash for and two large areas of seating and tables. While a variety of chairs does exist in USC, it can all fill up pretty quick in the late morning or during lunch. If you want to hold group study sessions or tutor a friend for a couple of hours, make sure to grab seats as soon as possible.
"Knowing that other people are studying or being productive in some way prevents me from getting distracted since I tend to check my phone way less when I'm in the USC," George Washington sophomore Nicole Wei said. "I guess that environment makes you wary about how other people perceive you and I think that helps some people focus."
At USC, students can dine and study in between classes without worrying about too many distractions. But if the first floor gets too loud for you, head on up to the second and fourth floors that provide lobbies with comfy seating like couches. Also, check out the outdoor terrace on the third floor if you want to hang out with Mother Nature for a little bit. Try organizing group study sessions by booking one of the various meeting rooms available on the second, third and fourth floors to ace difficult assignments together.
2. Gelman Library – Basement Floor 1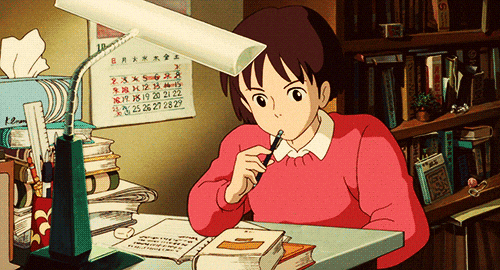 While its full name reads as The Estelle and Melvin Gelman Library, students love to refer to its shortened version: Gelman. The university's main library consists of eight floors — one storage and technology area, two group study floors, four quiet study spaces and one floor dedicated to research centers and global media archives. Basement Floor 1 designates a majority of its open space with chairs, desks and tables meant for quiet study sessions. But if you need to work on media projects, head to the CREATE Design Studio to access editing software like Adobe Premiere Pro and InDesign and machines like 3D printers. Plus, its bright yellow walls can make pulling all-nighters a calming experience while you grind out that last-minute assignment.
3. Gelman Library – Fourth Floor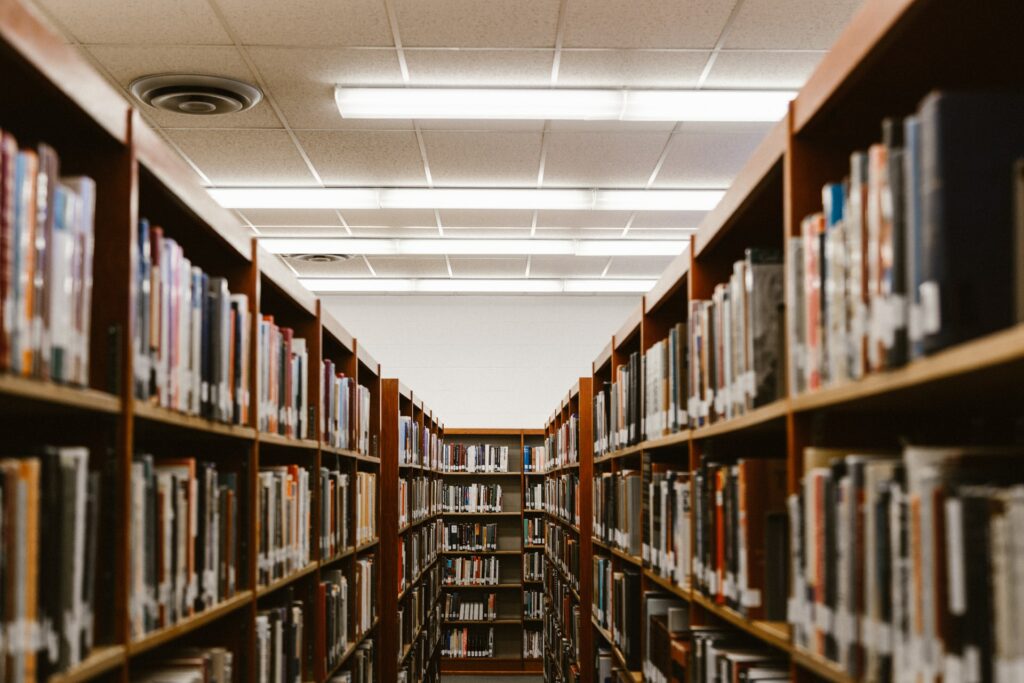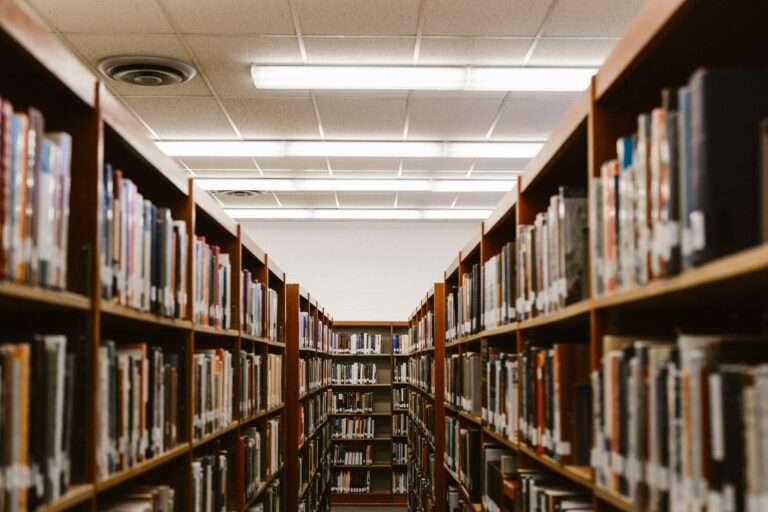 The third study location on this list and the second recommendation from Gelman itself, the Fourth Floor. This space contributes to the main library as the second level dedicated to quiet studying. The floor also serves as the first level with bookshelves where students can borrow a variety of texts as needed. The space includes bathrooms, study rooms open to groups and undergraduates and study rooms that require student reservations. Meanwhile, doctoral students can access any of the 26 individual study spaces located alongside the left and right sides of the floor.
"I personally like having a pretty quiet environment when I'm studying because I get pretty easily distracted otherwise," George Washington junior Teya Franks said. "I like 4th floor Gelman because it's pretty quiet but you don't feel like you have to be completely silent like some of the higher floors."
Since the reservable study rooms tend to get occupied for most of the day during midterms and finals seasons, try working in one of the 84 individual wooden cubicles. You can expect not a great amount of occupancy for those desks. If you normally carry portable chargers or fully powered devices, studying on the Fourth Floor may appeal to you. But if you can't live without working outlets, then you should probably head over to the Third or the Sixth Floors instead.
4. Gelman Library – Sixth Floor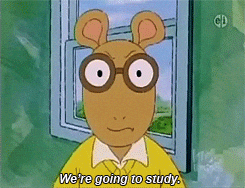 Gelman Sixth Floor houses the final areas designated to encourage quiet study sessions alongside small classroom spaces and library staff offices. Both undergraduate and graduate GW students can book one of the 11 study rooms through the library's website using their student ID number and email address. But act quick to reserve a room during the weeks leading up to and during midterms and finals, or risk losing out on a study space for multiple hours. If you like studying by yourself, take advantage of the 22 cubicles that each include two charging outlets and a spacious desk area. And don't worry about falling asleep since the floor's lights stay on throughout the night for a majority of the semester.
5. Kogan Plaza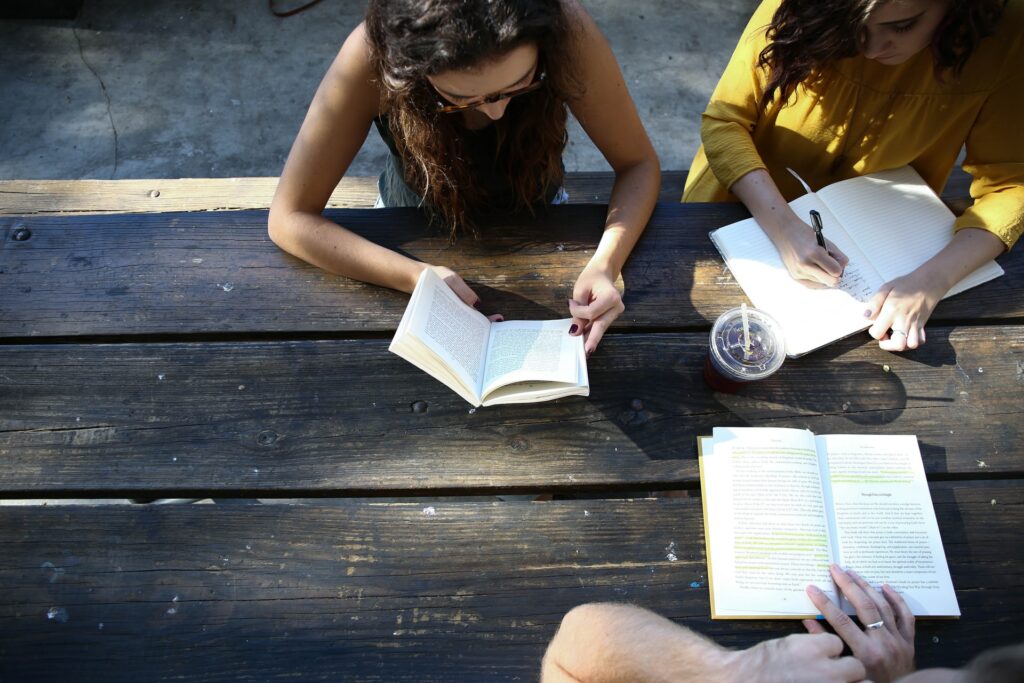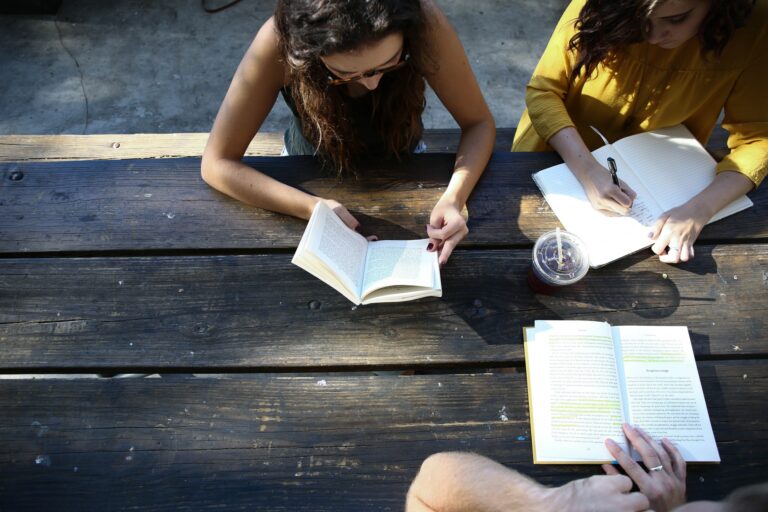 Aesthetically studying in a library not your schtick? Then fret not as your potential favorite study spot awaits steps away from Gelman. At the center of the Foggy Bottom campus lies Kogan Plaza — a public area that houses the infamous D.C. cherry blossom trees, benches and even canopied tables that swing. Feel free to take a seat on the high stools and finish some homework under the solar-powered shades, which also provide outdoor charging outlets. Hang out in Kogan to simultaneously enjoy studying and Mother Nature.
6. District House Basement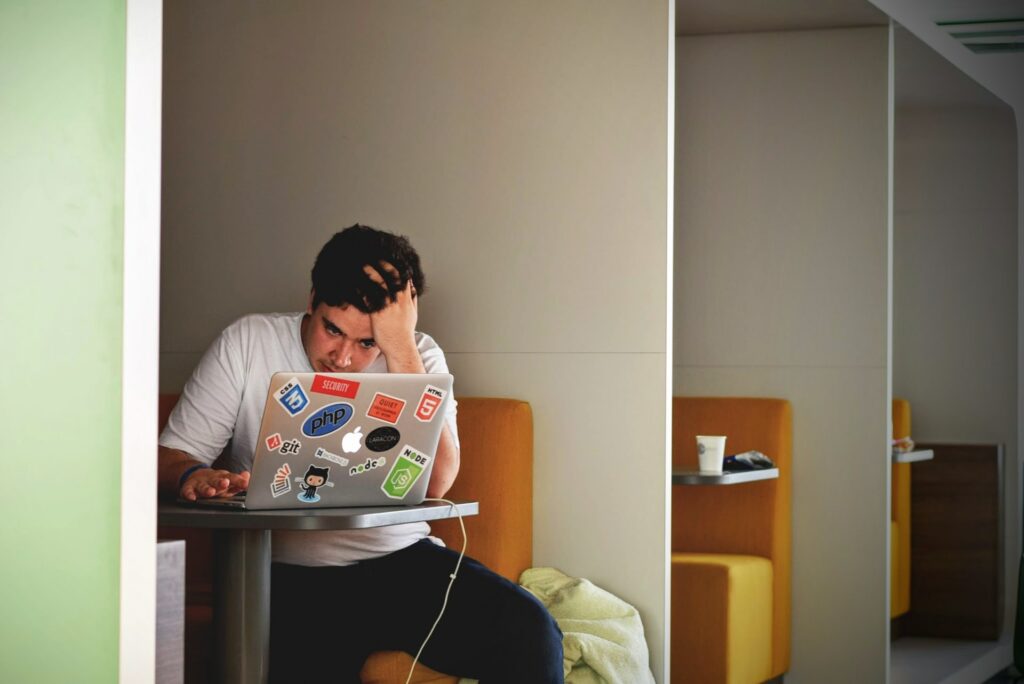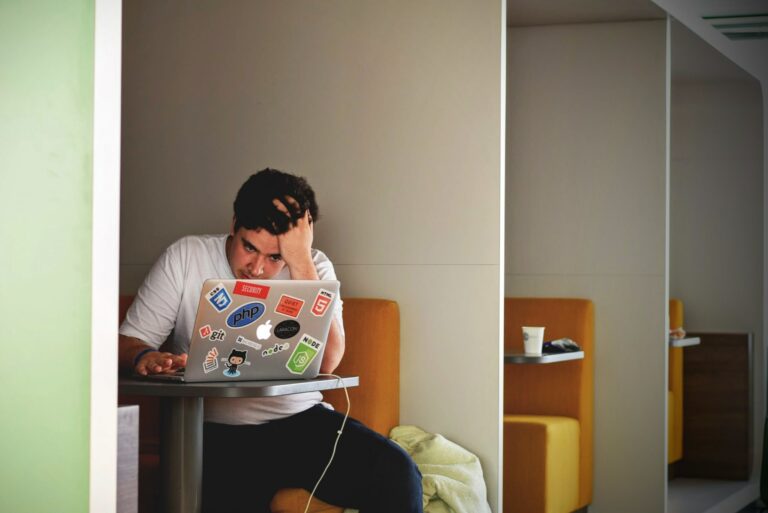 In GW, District House (otherwise referred to just as District) can refer to two things: the residential building or the Basement levels. This particular study spot refers to the latter as District hosts two levels separate from the dorm building. Basement Floor 1 hosts five dining facilities, various tables, seating areas and even a reservable dance studio. Students can also book any one of the five meeting rooms that can accommodate up to 50 people for club meetings, events and group study.
"We tend to not eat if we are studying for a long time so District's basement is good for also being able to make sure we are eating while working," George Washington senior Ria Gupta said.
Basement Floor 2 features three meeting rooms that can double as classrooms for lectures or student organization meetings. The level also includes a variety of tables and chairs that students can use if they want a more quiet environment in District. Need a caffeine boost? Stop at Peet's (located at the I Street entrance of District before you head down to Basement Floor 1) to grab a nicely caffeinated iced vanilla latte and maybe even a chocolate croissant.
---
7. Science and Engineering Hall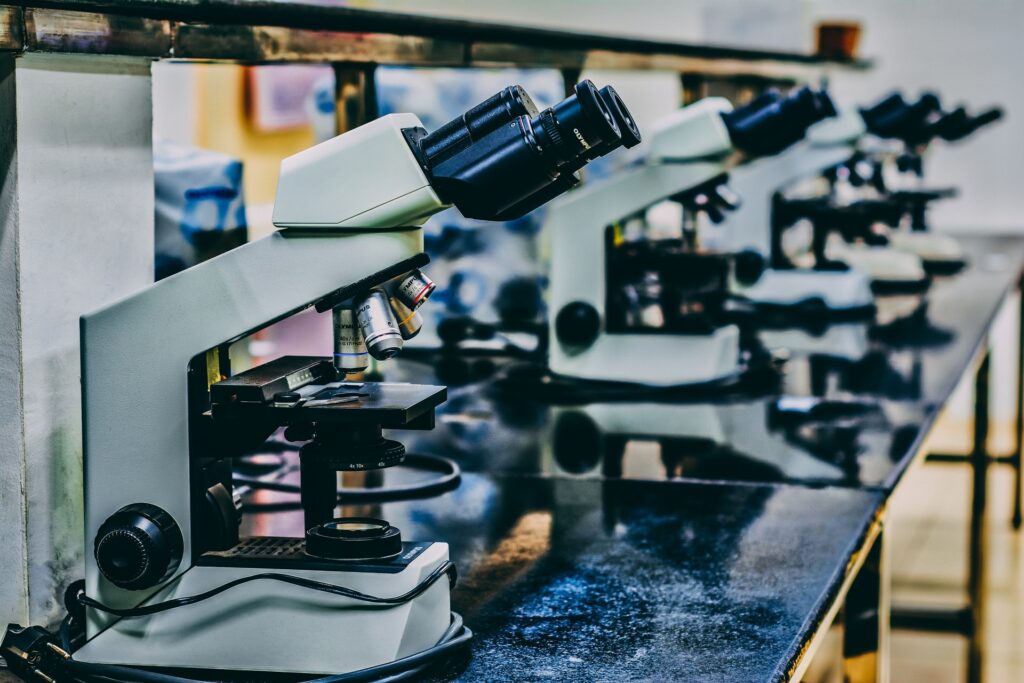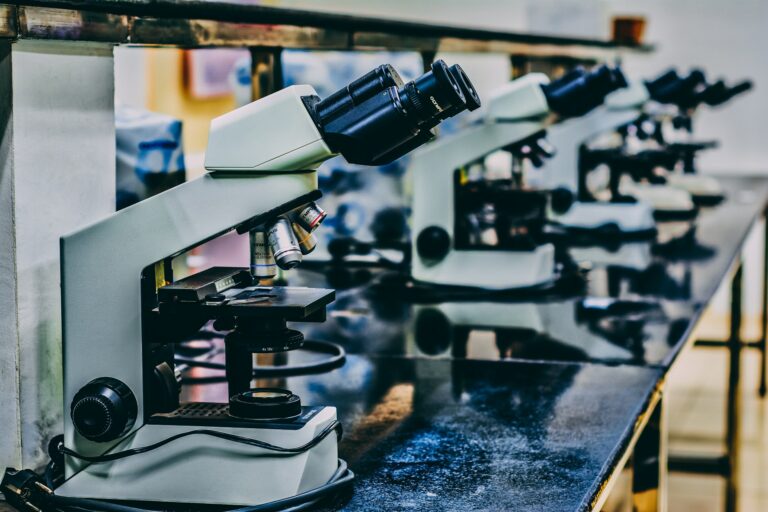 Frequently called SEH, the Science and Engineering Hall attracts and hones most of GW's STEM pursuing students and faculty members. The eight-story building neighbors three residential halls and the only grocery store available on campus — Whole Foods. SEH offers a variety of study areas in levels like the basement, third and fourth floors for all students regardless of major. In addition to long tables and multiple seating, the building includes couches, glass walls that double as white boards and labs where students can continue to work on research projects and assignments.
"SEH also has an abundance of unique rooms that offer computer and desktop use for any students," George Washington senior Alexis Garcia said. "Below the 1st floor, there's also nice seating and an ivy wall to create a tranquil and calming vibe for students who choose to study down there!"
Feel free to reserve a study space in SEH with you and your friends as up to six people can occupy one room. Have a question about homework for a STEM class? Use the SEH directory right outside the elevators to locate your professor or TA and get some help in-person! If you like people-watching and procrastinating, grab one of the entrance level's study rooms and its giant windows. You'll get a decent view of the hustling students on campus and maybe even some work done. For those days where you already explored most of campus and want a new study spot, check out the various floors within SEH.
8. Milken Institute School of Public Health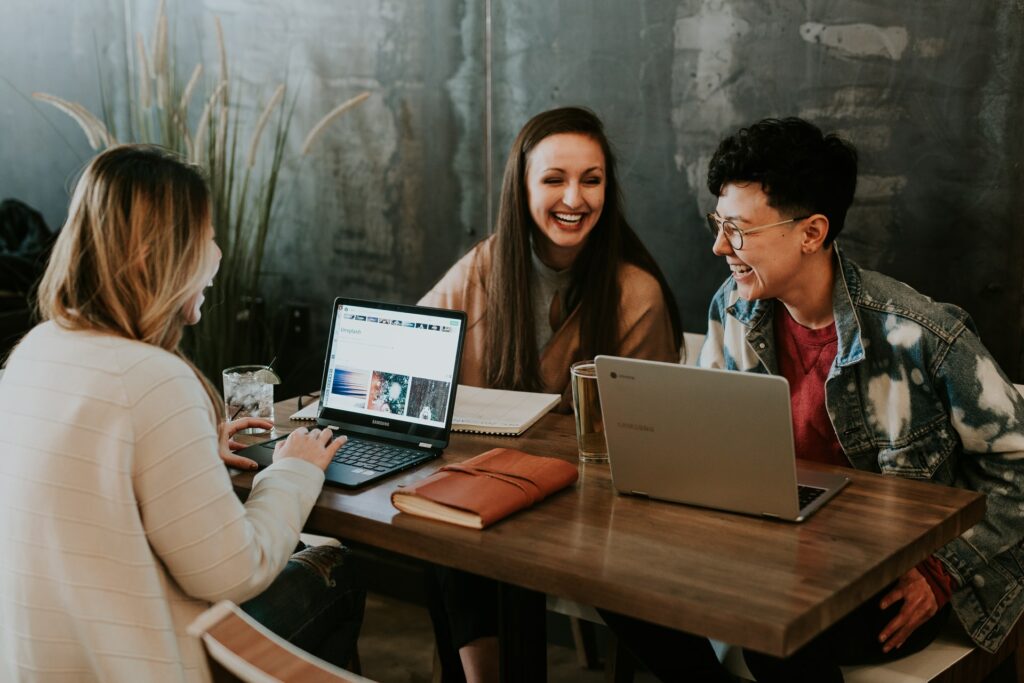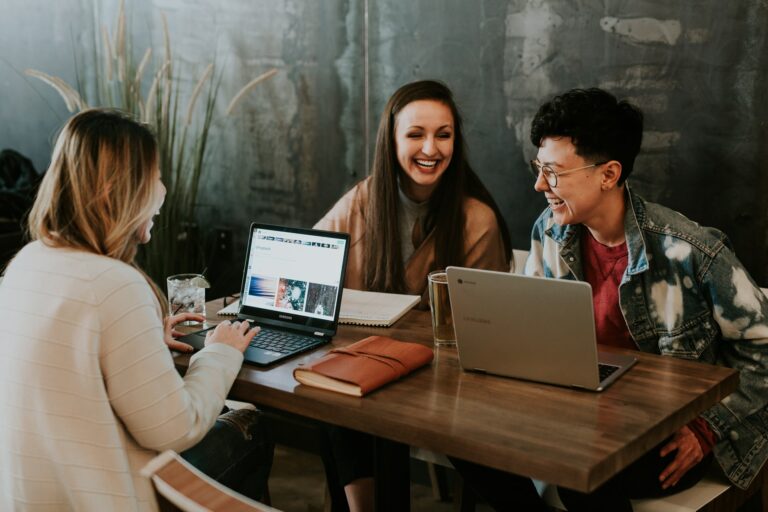 Often referred to its shortened form, Milken offers a comfortable studying experience for both Public Health and non-Public Health majors. The uniquely shaped Public Health school houses nine floors that contain administrative and departmental offices, classrooms and study areas accessible to both undergraduate and graduate students. Despite its closures on Sundays and after 3 p.m. on Saturdays, Milken remains open until 11 p.m. every weekday. While you can't pull all-nighters, the building's collection of giant windows provide a decent amount of natural light to keep you awake.
"Honestly, the view from Milken while studying is great since the walls in the study areas are just windows, which means there is so much natural light coming in that it brightens my mood and motivates me to keep studying," George Washington junior Apurva Joshi said.
If you don't feel like studying in Gelman, District or even USC, then head up to the upper leftmost corner of the Foggy Bottom campus. Just a little bit past the University Hospital and across from Washington Circle stands Milken in its glass window decked out glory. Explore the nine floors with friends and find the study areas right for you. You can even get some daily steps in as you use the spiral staircases that the architects specifically designed to encourage walking.
9. Potomac Square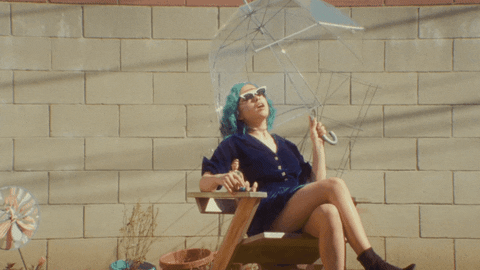 Located behind Tonic and Carvings — two of GW's most frequented dining spots — Potomac Square consists of an outside, open area that students can study or relax in for any breaks between classes. Want to get some work done and enjoy the nice weather but Kogan remains too crowded? Head on over to Potomac Square and procrastinate under the shade of umbrella-covered tables and chairs. If you miss out on securing a table but don't mind sunbathing for a bit, take a seat in the giant white beach lounge chairs. Feel free to try out the varieties of food trucks that set up shop at the front and back of the square if you don't want to walk to District.
10. University Yard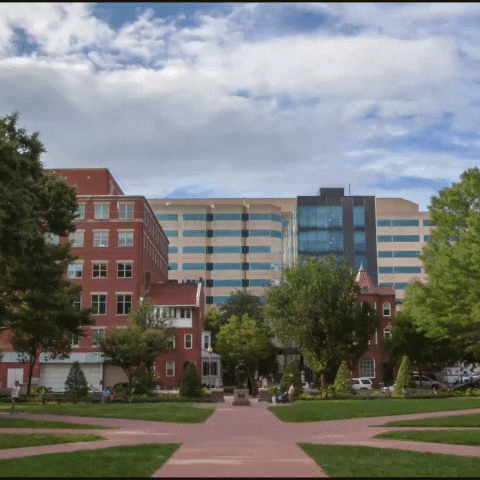 Not a fan of doing work on the conventional table and chair? Check out University Yard or U Yard — a large, lush area lined with paved walkways and massive trees to provide a bit of greenery. Students can grab blankets and do their homework on the ground or bring their own frisbees and footballs to throw around with friends for an active break. Centered between the Law School, Lisner Hall and the School of Media and Public Affairs, U Yard also works as a great shortcut to class. Get hungry during your vigorous study sessions? Take a quick walk across the street to Western Market — a food hall that offers various cuisines like arepas, sushi and hot chicken sandwiches. Best perk about it? You can use your dining cash as payment for a majority of the dozen eateries offered.