When you hear about new items to make your life easier, "menstruation" isn't exactly what you assume the item is for.
For one thing, menstruation has been a part of human life since the dawn of the species. We should have this figured out by now, right? And yet, the rise of underwear marketed specifically to absorb your menses is only a recent trend. Because period panties are relatively new to the menstruation market, there isn't as much information to compare them to more conventional methods (like pads or tampons).
When it comes to period panties, first, let's get basic:
What kind of underwear is best during the cycle?
"Cotton underwear is preferred," nurse practitioner at the Women's Health and Surgery Center Stephanie Barnum said. "Cotton enables airflow, which can help minimize irritation." Comfort and breathability are the most important things when choosing what styles to wear. "Whatever style you prefer, make sure they are not constricting. One of the biggest mistakes people make when purchasing underwear is buying underwear that do not fit correctly or are made primarily of synthetic material."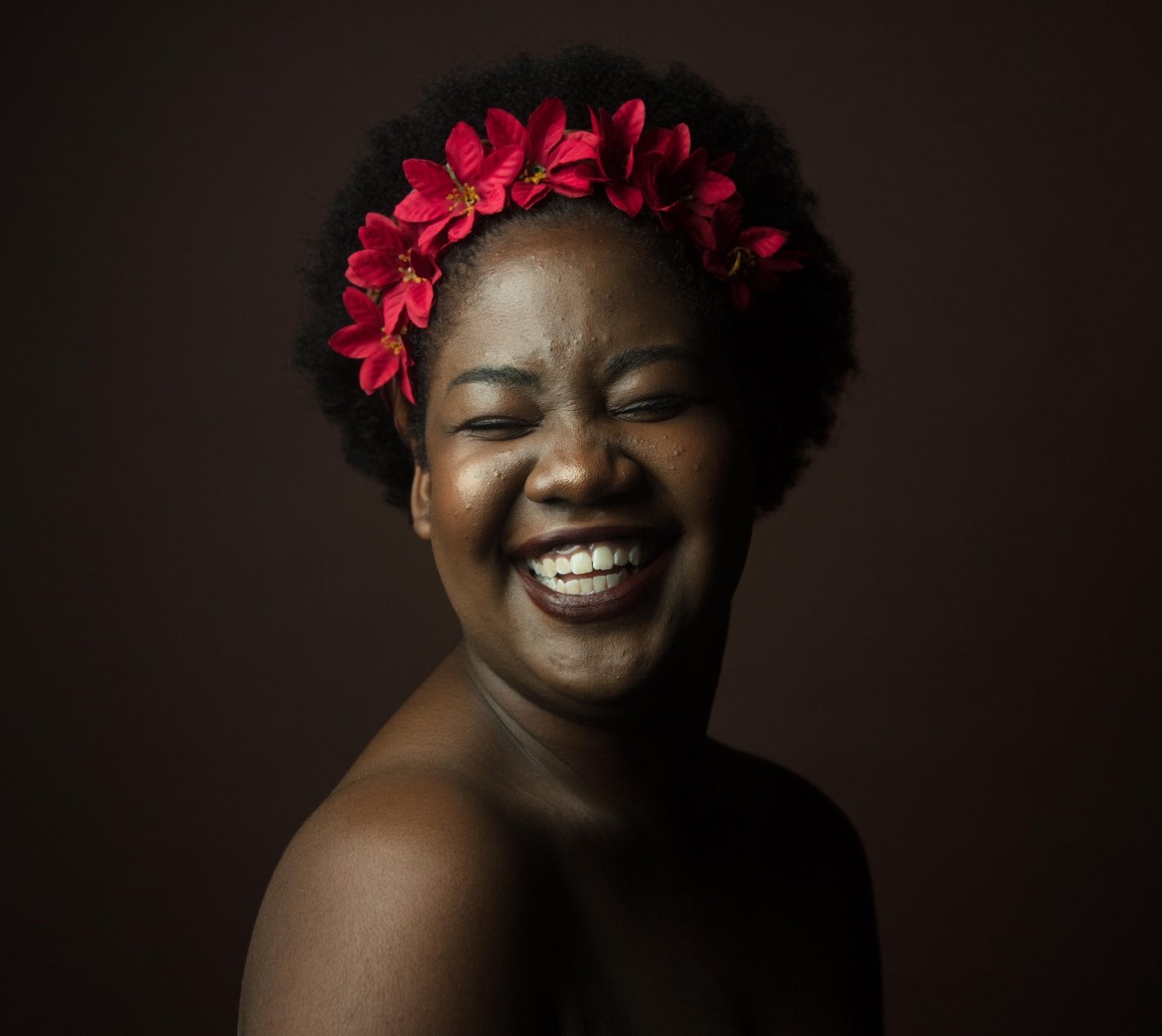 Additional Tips
"Always be prepared," Barnum said. "When you're on your cycle, it is a good idea to keep extra underwear, pads or tampons on hand. If you experience severe or painful cramps, it would be a good idea to see your OB/GYN ahead of time, so they can recommend a specific plan to help you stay comfortable."
Yeah, that's right: menstruation, like the Spanish Inquisition, can be unexpected.
Get like Scar and be prepaaaaared with a pair of these period panties.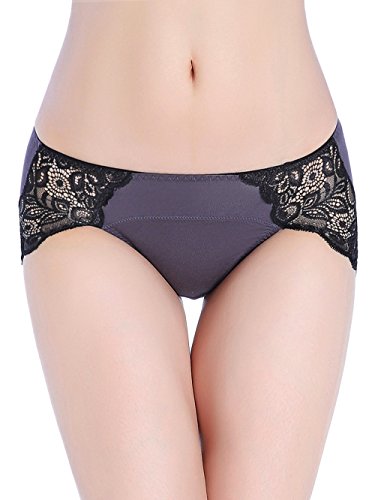 Surprisingly cute, these come in different colors with lace on the side. They're a cotton/spandex blend and have a synthetic leakproof liner. These absorb about two tampons worth of fluid, so use these only on light days or on heavy days as a backup to another collection method. Wash cold and hang to dry (so you don't damage the liner).
Price: $34.99
Okay, so sometimes making an immature joke can be fun. This is another Monty Python reference for you fans out there because some days, it certainly seems like you're the Black Knight and your uterus is King Arthur. Warning: a cotton/elastane blend, these are not absorbent, just funny.
Price: $12.95
These have a pocket in the front so you can smuggle a heating pad into class. Sounds like the opening scene in a sitcom. Excellent for when you want to curl up with a heating pad to relieve cramps or cosplay as a marsupial. Made of cotton, modal and bamboo, these are less about absorbing fluid and more about providing leak protection. So wear these as a backup, not as your primary collection method. Be aware that these tend to run small.
Price: $18.99
Look, when you have a chance to reference Admiral Ackbar, you have to take it. These regular cotton/elastane panties aren't absorbent, so if it's a heavy day and your uterus has ships in sector three to seven, use at your own risk.
Price: $12.95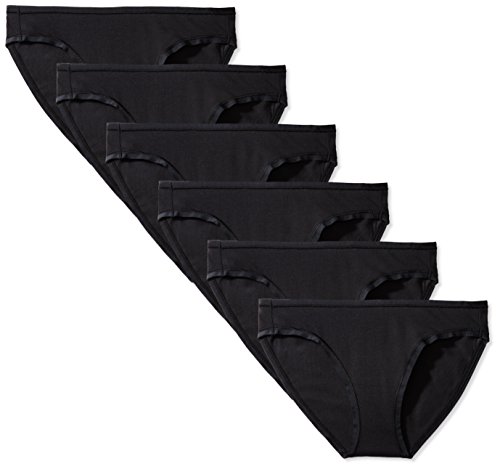 You get six pairs, one for each day (depending on the length of your cycle). Regular cotton, non-absorbent and cheap as hell. If you don't want to worry about special washing and handling instructions, get these, because their cotton/elastane blend can be thrown in with all your other laundry.
Price: $12.00
If you're a gender non-conforming person, or just like a boxer cut, these come in several different colors. It was depressingly hard to find absorbent pairs that catered to gender non-conforming individuals. These regular cotton/elastane blend briefs have a more androgynous style than other options.
Price: $23.99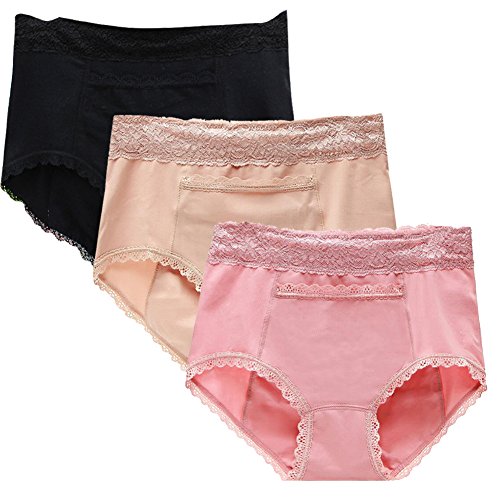 If you wear a lot of leggings or need to hide your panty lines for other reasons, this leak-protection underwear claims to hide the fact that you're wearing underwear at all. It also comes with a bonus pouch for a heating pad or smuggling a really secret wallet. The brand touts this as being "anti-theft" as well, which is a first in my underwear-shopping experience. These cotton/elastic panties have a waterproof layer and the absorption level of a panty–liner. These should be hand-washed and are best suited to light days or as a backup to leaks.
Price: $23.99
Cost: $55. Absorption level: light/medium. Materials: cotton and bamboo with an absorption layer. Fear level due to an incorrectly inserted tampon: medium/low.
Price: $55.50
These absorb one-and-a-half tampons worth of fluid, so only wear these at the beginning or end of menstruation (or during a heavy day if you like to live dangerously). They're made of bamboo viscose with a polyester/wool liner and can be washed in a washing machine (cold cycle only though). Hang to dry.
Price: $24.50
Can't help it that you have a wide–set vagina and a heavy flow? Well, this pair just may be able to assist you. Another two-tamponer, these can be worn alone on heavy days or as backup. Made of bamboo and polyester/wool, cold wash only and hang to dry- you know the drill by now.
Price: $27.00