Already looking to fill your 2020 calendar? How about you plan a road trip with some of your best friends to go to a music festival? Between the amazing artists, incredible stage designs, and fun locations—music festivals guarantee to bring excitement whether school's in session or not. If you're looking for a way to spice up your summer or cross of some can't-miss experiences off your bucket list, look no further.
Here are 10 of the most anticipated FOMO music festivals that you'll want to be jamming out to all year long.
1. Imagine Festival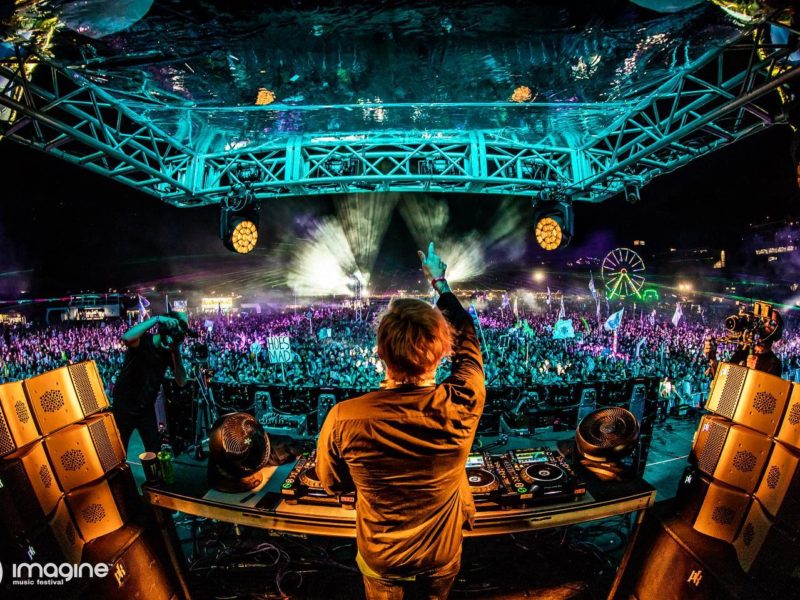 Dates: September 2020
Location: Atlanta Motor Speedway (Atlanta, GA)
Cost: $269
Have Georgia on your mind? Maybe consider planning a trip to one of the hottest EDM festivals in the country this September. Imagine brings together the best EDM artists and hosts over 30 artists a day in four stages, including a silent disco where festivalgoers wear headphones to jam out to beats. The headliners for the 2019 festival include huge artists like Rezz, Marshmello and Diplo. Imagine is also a camping festival and gives access to the Silent Disco Afterparty on the festival grounds, yoga instruction and shower and restroom facilities. For those who don't wish to camp the festival has also partnered with local hotels to provide lodging and even shuttle accommodations so driving won't be necessary. Rave out with your best friends and enjoy some of the hottest EDM music of the summer.
2. Governor's Ball Music Festival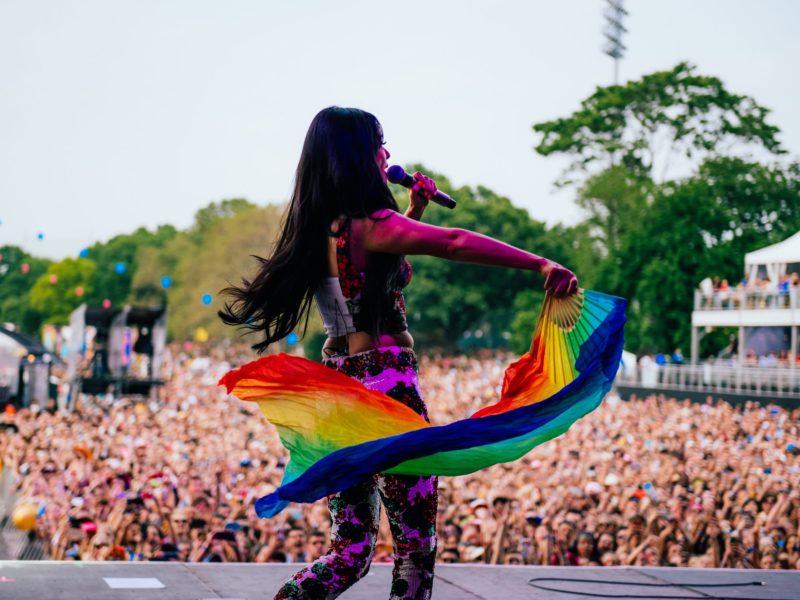 Dates: June 5-7, 2020
Location: Randall's Island Park (New York City, NY)
Cost: $305 (+fees)
The Big Apple always knows how to throw a ball. The Governor's Ball remains iconic for its exciting location on an island in New York's East River which borders Manhattan, the Bronx and Queens. The 2019 lineup included Tyler, The Creator, Major Lazer and SZA, which means next year's fest won't disappoint. Since the Governor's Ball is a relatively new festival, having only started nine years ago, which means they'll be sure to up the ante every year. Activities at Governor's Ball include a "beauty playground" which specializes in festival hairstyles, a "Gov Ball bodega" which brings New York culture right to the festival, and the option to pre-order a cellphone charger so you never miss a Snapchat moment. This modern music festival will be sure to satisfy all your festival needs.
3. Made in America Festival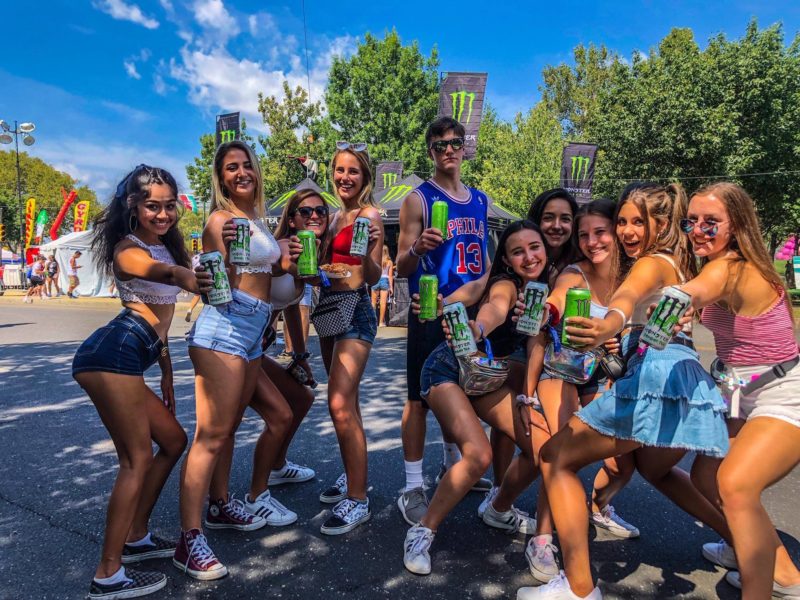 Dates: Summer 2020
Location: Benjamin Franklin Parkway (Philadelphia, PA)
Cost: $175
With a festival title like Made in America, you can guarantee this event shows off the best of American culture. The 2019 lineup included impressive hip-hop and R&B artists, including Cardi B, Anderson.Paak and the Free Nationals and Rosalía. The general admission pass is also an affordable price, especially for a lineup with these huge artist names. An interesting aspect of the Made in America Festival includes the Cause Village. The Cause Village culminates the philanthropic effort of the festival and serves as a hub for social justice. More than 60 social justice organizations and activist groups are represented at Cause Village with issues ranging from education and social welfare to voter registration and environmental sustainability. Local artists from Philadelphia are commissioned to paint the Cause Village and turn it into a vibrant art exhibit. What better place to try to make the world a better place than a festival?
4. New Orleans Jazz and Heritage Festival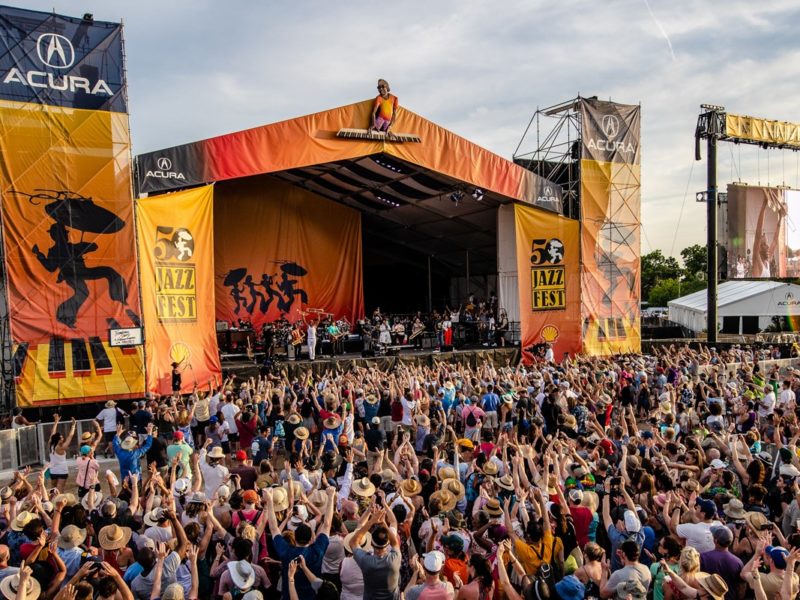 Dates: April 25-28, May 2-5, 2020
Location: New Orleans, LA
Cost: $85 per day ($340 per weekend)
You can always expect a big festival in the Big Easy. The New Orleans Jazz and Heritage festival dates back 51 years and never disappoints. The eclectic 2019 lineup includes artists spanning generations and genres, including Katy Perry, Jimmy Buffett, Logic and even Diana Ross. There are over 30 performances a day and each festival weekend spans over four days. Hosting the festival over two weekends and giving festivalgoers the option to purchase tickets for specific dates allows for flexibility so you can plan out the perfect day. Apart from the amazing artists, the festival has a Cultural Exchange Pavilion. This festival tradition started in 1996 to honor the culture found within New Orleans and those who founded the vibrant city. Plus, attendees have the option of visiting the Louisiana Folklife or Native American Village as well as the Grandstand, which hosts special themed exhibits.
5. Hangout Music Festival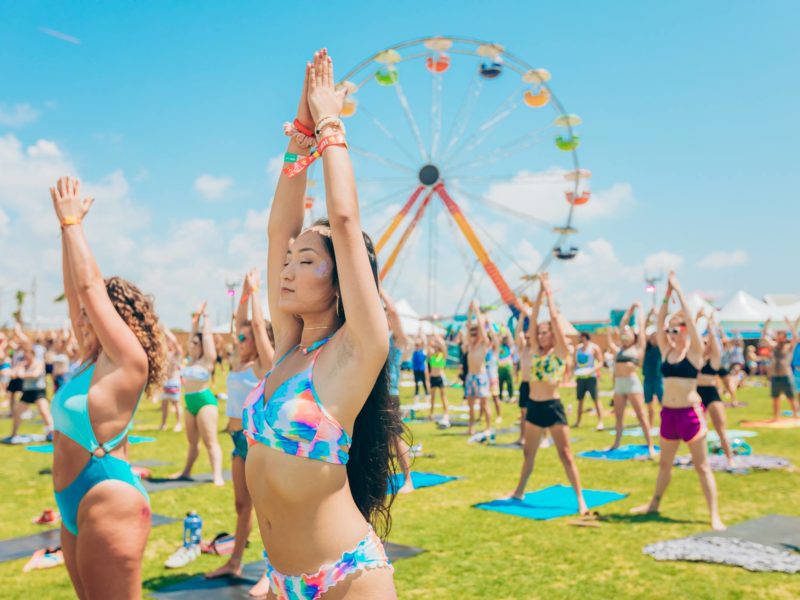 Dates: May 15-17, 2020
Location: Gulf Shores, AL
Cost: $259
A festival on the beach? Yes, please. Hangout Music Festival remains a staple in major music festivals for its unique venue right along the Gulf Coast and constantly provides entertaining acts. Headliners from the 2019 lineup included Travis Scott and The Lumineers. The wide variety of hip-hop, rock, and even EDM guarantees something for everyone. With a Ferris Wheel, daily yoga and even a puppy kissing booth, you'll nail those Insta-worthy shots. A three-day pass is only $259, making the festival relatively affordable. "Hangout is the one festival I haven't crossed off my bucket list yet," said SFSU senior Malcolm Liu. "I've heard they have a wedding chapel, so maybe one lucky lady can become Mrs. Liu next year." Upgrade options include adding on a ticket to the Thursday night kickoff show or changing from general admission to VIP, which gives you access to lounges and reserved seating areas.
6. Riot Fest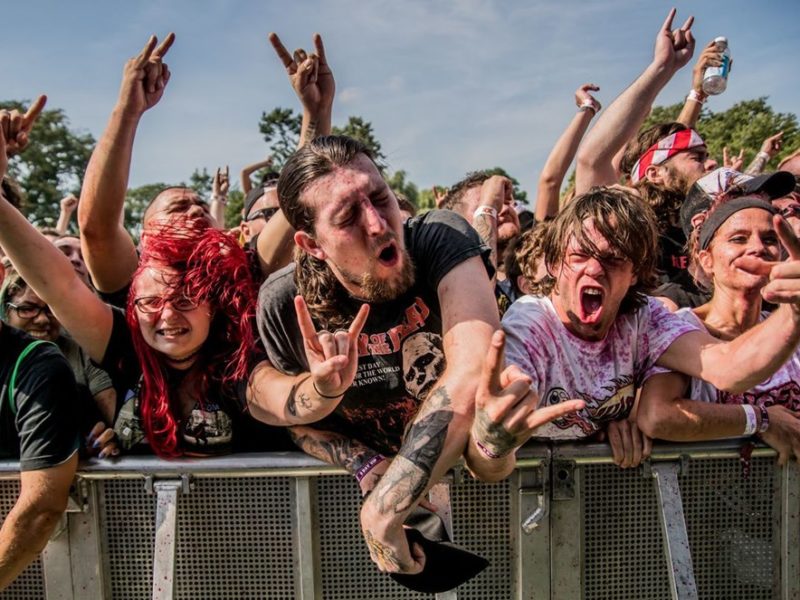 Dates: Summer 2020
Location: Douglas Park (Chicago, IL)
Cost: $149.48 (+fees)
Riot Fest provides another exciting venue to those who love punk and "alt-rock" music. Riot Fest provides two days of exciting music from artists including Blink-182, Manchester Orchestra, and The B-52s. They prepared for their 15th anniversary this month and partnered with the company Curadora to help festivalgoers find the perfect hotel at the right price. One interesting aspect of Riot Fest is that rather than playing from a setlist that spans multiple albums, certain groups each year host "album performances". Their setlist will be comprised entirely of a single album. The 2019 album performances included Blink-182's Enema of the State (celebrating its 25th anniversary) and The Flaming Lips' Yoshimi Battles the Pink Robots. "Riot Fest is always insane. Blink crushed it," said recent DePaul graduate Tyler Millick. "The biggest piece of advice I can give is stay hydrated. Seriously."
7. Music Midtown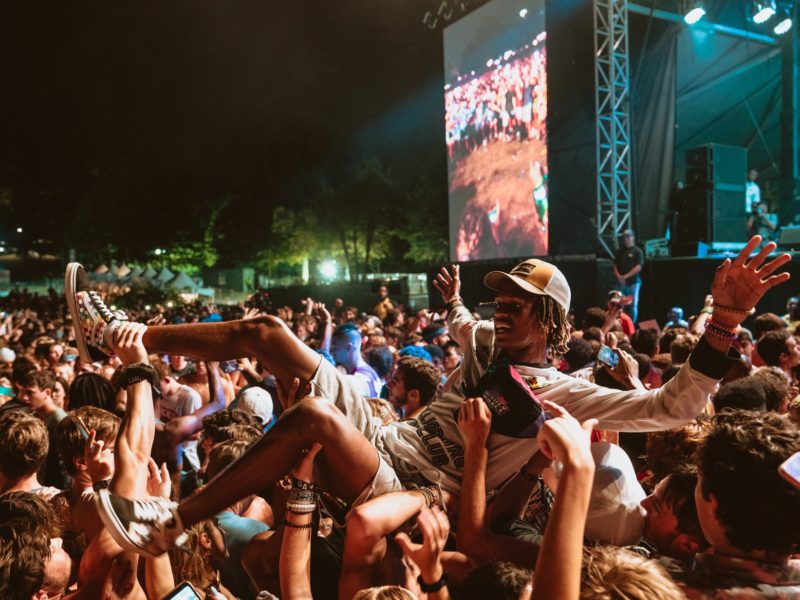 Dates: September 2020
Location: Piedmont Park (Atlanta, GA)
Cost: $155
Music Midtown has been Atlanta's #1 festival since 1994 and never disappoints. This festival manages to pack over 30 artists across four stages in just two days—a much shorter time span than a traditional festival. Artists who took the 2019 stage varied across genres, from rock and roll favorites Vampire Weekend to hip-hop superstars like Lizzo and Travis Scott. The general admission ticket boasts an incredibly affordable price with the option to upgrade the ticket. Benefits to upgrading include special viewing areas at each stage and even complimentary concessions at VIP areas. If you want to make the most out of your money, Music Midtown could be the festival for you.
8. Bonnaroo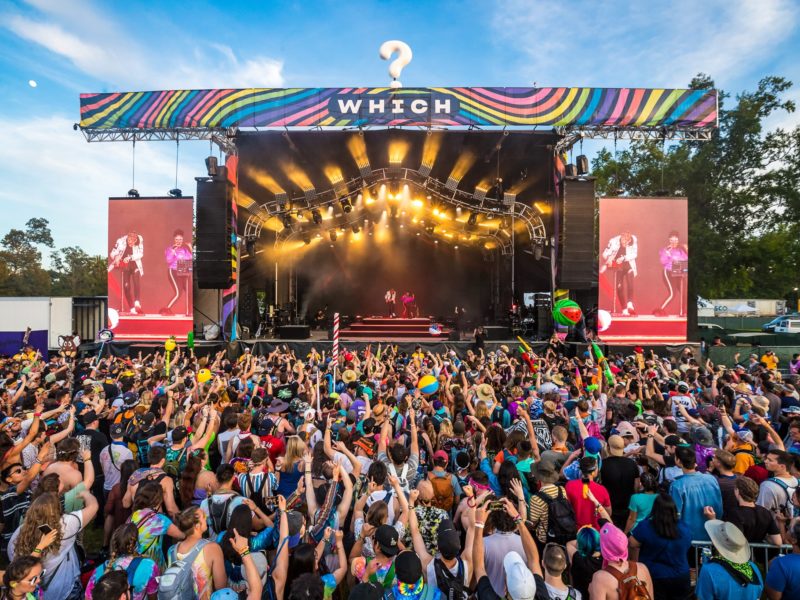 Dates: June 11-14, 2020
Location: Manchester, TN
Cost: $279 (+car parking and ticket upgrades)
Bonnaroo remains a fan favorite among festivalgoers due to its constant entertainment and exciting lineups. This festival boasts an impressive 10 stages with over 150 acts spread across three days. Apart from bringing in incredible entertainment, Bonnaroo hosts exciting activities including art exhibits, a daily themed parade and even a 5K. Former Bonnaroo lineups have included artists such as Childish Gambino, Post Malone and AJR. "Bonnaroo is my favorite festival," said SDSU junior Allie Lynch. "My friends and I fly all the out from California for it, it's that good. We're hoping Billie Eilish will perform in 2020." Don't forget to pack your camping gear to get the full Bonnaroo experience.
9. Welcome to Rockville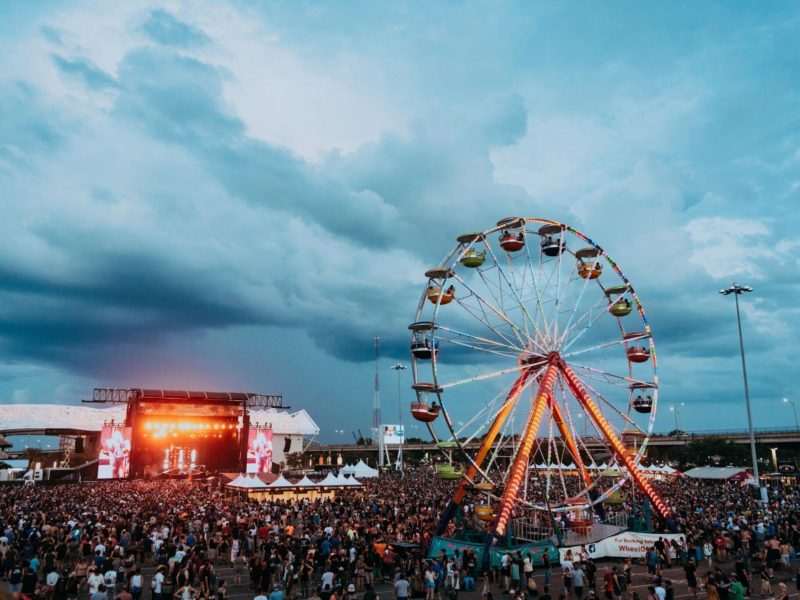 Dates: May 8-10, 2020
Location: Daytona International Speedway (Daytona Beach, FL)
Cost: $386 (roughly $178 per day)
Celebrating its 10th anniversary in 2020, Welcome to Rockville never disappoints due to its incredible rock-and-roll theme. Rockville's venue will change for the anniversary year from its usual spot in Jacksonville to Daytona Beach for logistical reasons. While the 2020 lineup has not been announced yet, former lineups have included artists such as Greta Van Fleet, Foo Fighters and even Def Leppard. Three separate stages ensure that your favorite artists never overlap, and recent renovations to Daytona International Speedway provide new options for dining accessibility. One of the unique benefits to Welcome to Rockville includes the option to buy a single-day pass. Instead of having to drop money for all three days, you can pick your favorite day to go all out.
10. EDC Orlando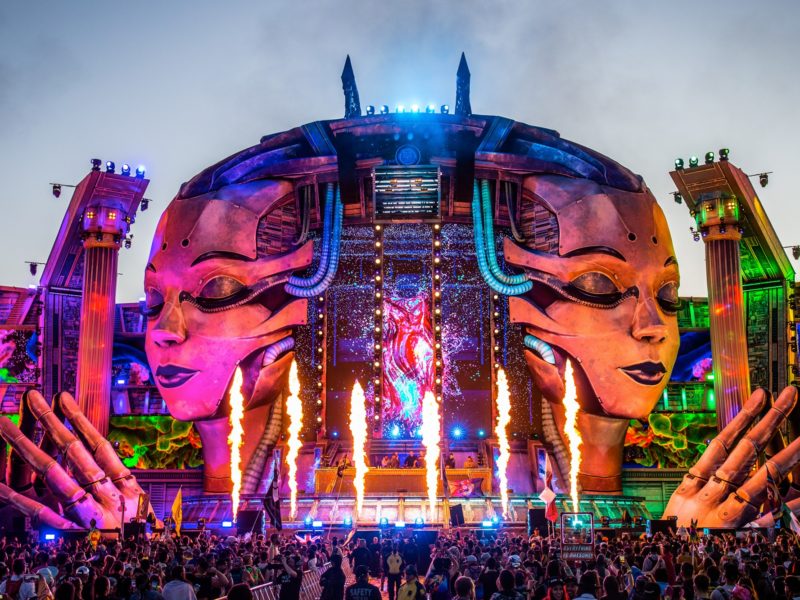 Dates: November 8-10, 2019
Location: Tinker Field (Orlando, FL)
Cost: $199 (+taxes and fees)
Before we can welcome in 2020, we have to end 2019 with a bang. Look no further than EDC Orlando. This festival draws together thousands of EDM fans from around the globe to rave out for three whole days. With interesting stage names like kineticFIElD and neonGARDEN you know you're in for an explosion of light and sound. Some former EDC Orlando artists include Martin Garrix and JOYRIDE, EDM artists at the top of their field. While camping at EDC Orlando is an option, the company that produces the festival has teamed up with local hotels to provide lodging with shuttles than run directly to Tinker Field.