You know that there's more to life than exams and internships. The world is calling your name. Before you settle down into that nine-to-five life, you need to do something unforgettable. Sing your heart out in NOLA or dance all night in Mykonos. Get your discounted flight on StudentUniverse and download travel guides from LonelyPlanet. This summer is your time to live it up until the sun rises with locals from around the world. Party culture translates into any language; learn how the other side of the world makes life lit AF.
10. Berlin, Germany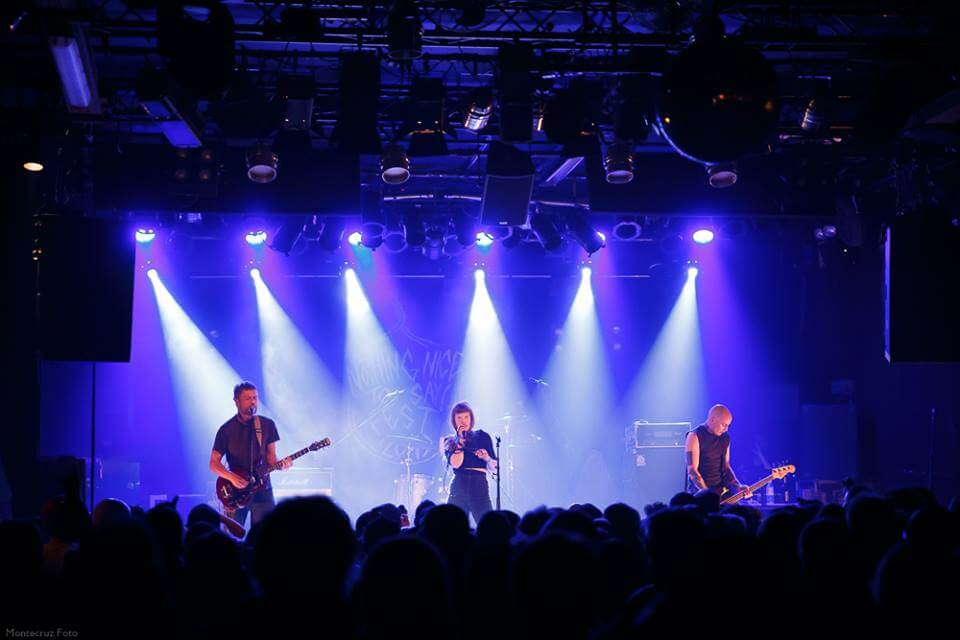 Loosen up your serious side for a bit after exploring Berlin's rich history. Start your Wednesday night at Watergate. The ground-level Water Floor has panorama windows and a floating deck terrace perfect for you ideal Instagram shot of the beautiful streets and water. Relive your preteen punk years at S036, a punk club named after its postcode. The dozens of different beers and alternative music from Crew Love, Pete Tong and Nachtklub will make you want to bob your head to the tunes all night.
9. Montreal, Canada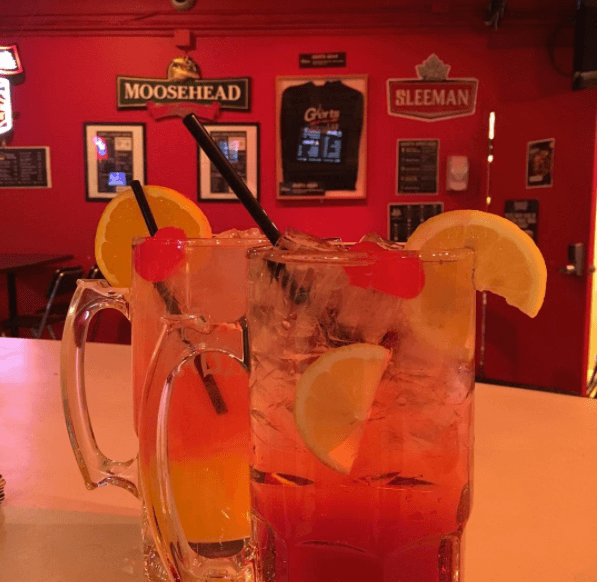 Who is ready to party, ay? Just across the border, you'll find a party scene that's lit AF. Gerts, a bar basically on McGill University's campus, brings all kinds of students for an all-nighter that involves zero studying. Next, stop at Tokyo Bar, a small club filled mostly with college students dancing and the occasional older person that always looks a little lost. End your night at Le Saint-Sulpice patio. With four different floors, you're bound to run into at least one person you know while sipping on really great sangria. "Going out in Montreal was such a cool experience. With the drinking age being 18, everyone college student can be found in the bars or clubs… and legally," said Tulane University sophomore Orly Silverstein.
8. New Orleans, USA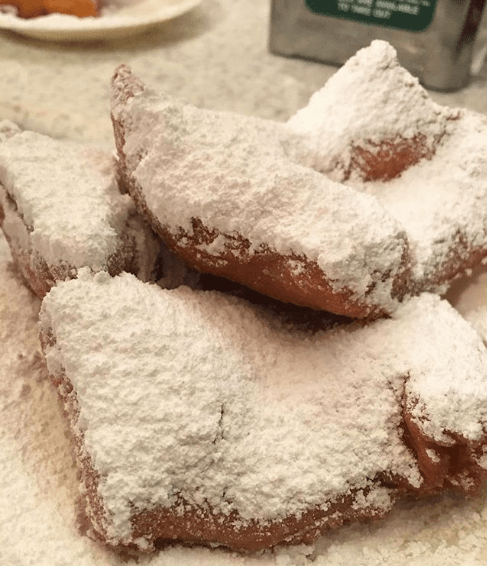 Having a good time isn't optional in The Big Easy. Bourbon Street has thousands of bars, but that's not even where the crowd gets wild. It's in the streets which are filled with locals and tourists partying, people-watching and feasting on beignets. Grab a "Huge Ass Beer" and walk down the street. Bright costumes, Mardi Gras beads and daiquiris surround your world, tossing plenty of entertainment your way. Stop at Pat O'Briens to try the original Hurricane drink, a passion fruit and lemon juice cocktail topped with a lot of rum. You can sing along to your favorite classics played out live on dueling pianos. And of course, no night is complete without a doughy, sugary stop at Cafe Du Monde. And repeat this every night—New Orleans is always turned on seven-nights-a-week.
7. Cape Town, South Africa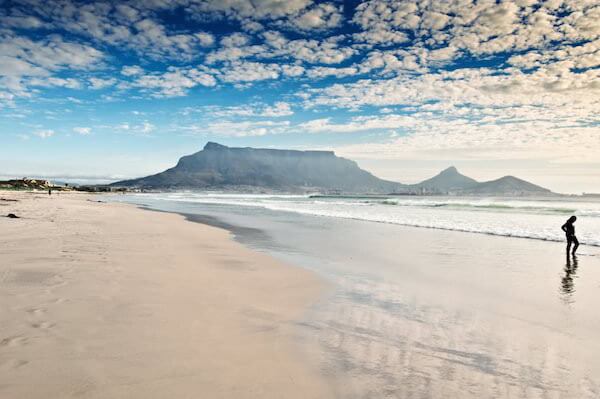 Cape Town's party scene has heart and soul. After an adrenaline-rushing day with bungee jumping and skydiving, head to one of the newer bars, Arcade. It has a gritty, urban feel with a fully stocked bar and vintage design. Tables occupy the entire inside and the street right outside. A major plus, they serve delicious burgers and pizza to keep you going all night. Next up is Banana Jam, a Caribbean-themed bar. Not only does it serve the ultimate jerk chicken, but their rum shack boasts 30 beers on tap, more than 80 bottles of beer and an amazing rum collection.
Need your own personal tour guide? Download Lonely Planet's mobile app for the hottest destinations in every city this summer. Don't forget to book your flight and hotels on StudentUniverse where you can get exclusive discounts on travel just for being a student.
6. Rio de Janeiro, Brazil
Try not to end your night too early—especially not in Ryan Lochte style—this beach city is a good time. Rio de Janeiro makes it perfect for the beach lovers to get sun all day and then enjoy the nightlife. Fosfobox, a downstairs underground room, calls all kinds of music fans. With live DJs and bands, it gets super crazy after 1 a.m. If your ears need a break from the booming music, the upstairs and balcony make a great place to slip away for more intimate convos with new friends. Next, Febarj brings hip-hop fans from everywhere. The locals head over Friday and Saturday nights for a taste of Afro-Brazilian culture and music. The best part? Febarj doesn't charge a cover fee before midnight.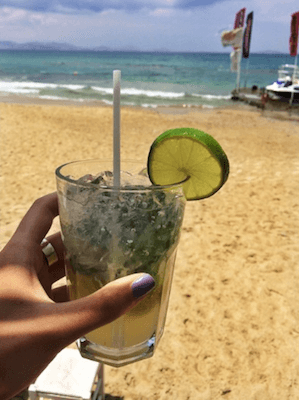 Brush off those sandy toes. Whether you pregamed on the beach all day or walked the white cobblestone streets eating tzatziki, end your night at the bars and clubs. Locals and tourists alike meet at Skandinavian Disco. "The small islands make it so easy to get around and have a good time. It is also so pretty even at night, so walking home at the end of the night is so cool," said Muhlenberg junior Lucy Sedlis. Next stop: the beach. Paradise beach club is the biggest nightclubs on the island and one of the most famous clubs in Europe. Party with hundreds of sexy people and you might even catch hot performers like Afrojack and Martin Garrix. Thousands of tourists and even some locals gather here to soak in the ocean breeze of the Greek Islands.
4. NYC, USA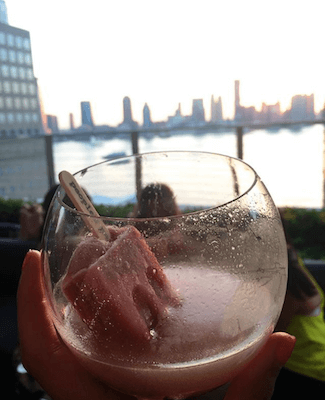 Carb load with a slice of New York pizza after a day full of Times Square's bright lights. Start your night early with a classy Prosecco & strawberry lemongrass ice pop cocktail—yes, a popsicle in your wine—at Loopy Doopy rooftop bar in Battery Park City. Don't forget to take pregame pics with the perfect background of the New York City skyline. Keep your night high in the sky at another rooftop at the Standard hotel. Pack a bathing suit in your purse—a few drinks in, you may find yourself in the hot tub. Once you dry off, end your night at the darkly lit, high-class vibe at 1 Oak. You'll feel like Serena Van Der Woodsen or Chuck Bass while here—so be careful who snaps pics of your night. XOXO.
3. Tel Aviv, Israel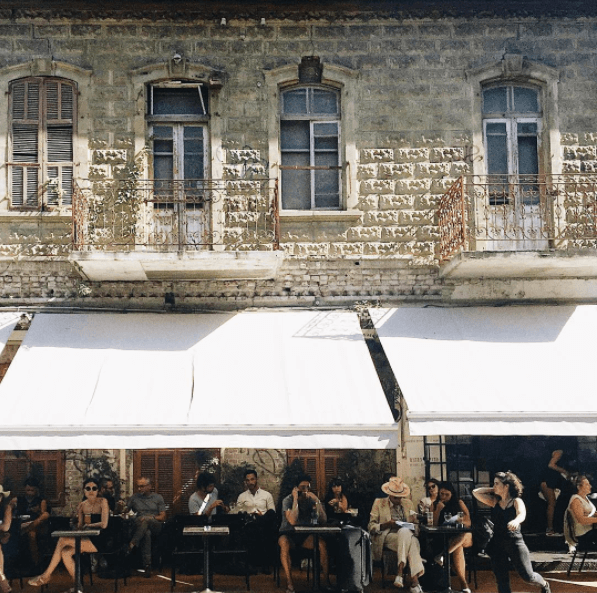 After tanning on Gordon Beach all day, nightfall hits and music blares through the streets. "Tel Aviv is a place where something is always going on. Seven nights a week and all night, there is always a bar or club to go to," said Tulane University junior Leah Howard. Start your night at Rothschild 12, a cafe during the day and a lit bar at night. Complete with a terrace and live band out back, you can see dozens of other bars dotting the streets. Don't think the night ends here—Tel Aviv has a spot for every kind of night. Head to Kuli Alma for a more chill night. This music and art nightlife hot spot falls right in the creative heart of the city. Prepare to get lost in its art murals, house music, beautiful courtyard and rotating art exhibits. You can go on any given night and see anything from bright lights to vintage paintings. Looking for a wild night you'll never forget (or rather, remember)? Head to Pasaz, an underground club with hot new Israeli DJ every night.
2. Prague, Czech Republic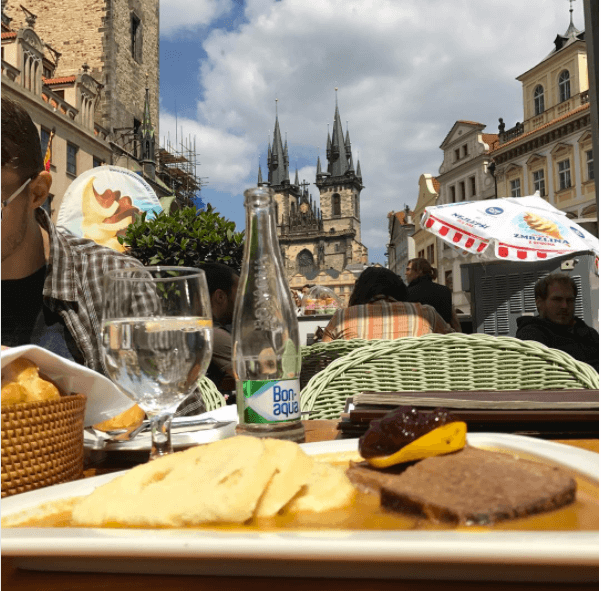 Everyone makes their way out in Prague, even after a long day of walking cobblestone streets and eating their famous chocolate-y, dough pastry called trdelnik. On your first night out, head to Old Town Square for Black Angels, a bar decorated like a pirate's ship in the basement of a hotel. Or you can take the elevator up to the rooftop bar to overlook a skyline dotted with historic brick buildings and enjoy the breeze. On cold nights, you'll find heat lamps and blankets ready for you to snuggle up to get lit AF with your new bae. Looking for a little more mystery? Go to AnonymouS Bar. There, you'll look through a magnifying glass to see the menu before a masked waiter comes to take your order. Who knows, maybe your hookup from last night is hiding under there. "There's a different bar or club to go to every night of the week and you can never get bored," said Tulane University senior Alexa Kimmel. No matter what bar or club you czech out in Prague, you can always find a unique and different themed place to hang out.
1. Barcelona, Spain

Put your four years of high school Spanish to use while ordering a fruity Sangria and Agua de Valencia—a Spanish twist on a mimosa. Barcelona challenges even the biggest party people with loud music that makes the crowd jump all night. After a long day of shopping at Bershka and staring at the Gaudi architecture, it's time to party. A hot day in Spain deserves a cool off, so head to Ice Barcelona. Steps off the beach (ironically) this bar looks and feels like an ice palace. No need to bring jackets, this luxurious bar provides coats and gloves to keep you warm and lit AF. Recharge your body and ditch the hangover the next day with tapas and sangria at Apolo. This electro pop rock club opens at 1 a.m. and lets you dance until the sunrise. Next stop: Chill Bar. Can you think of a better name for a spot to sip on cold beers and eat tacos and nachos than Chill Bar? Thought so. No wonder everyone in Spain needs a siesta in the middle of the day.
Plan your summer trip on Lonely Planet, with their insider guides to cities. Once you've mapped out your lit AF summer itinerary, hop on StudentUniverse to witness your student status unlocking travel deals for you that you won't find on other travel sites. Once you have your game plan and your discounted student flight, prepare for the summer of a lifetime.