The curtains open, the lights go up and you know every word before the actors open their mouths. You wrote this. Your endless nights agonizing over a scene that won't come out properly, tearing out your hair when things just don't make sense— they don't matter anymore. All playwrights start somewhere, and it begins on campus. Students who dream of seeing their name on a playbill and walking away with a Tony or an Obie need to find colleges for playwriting with on-campus organizations, a variety of playwriting courses, experienced professors, student awards, scholarships and even small classes for a more personal experience.
Ready to write the next great American script? Check out the 10 best colleges for Playwriting.
10. YALE UNIVERSITY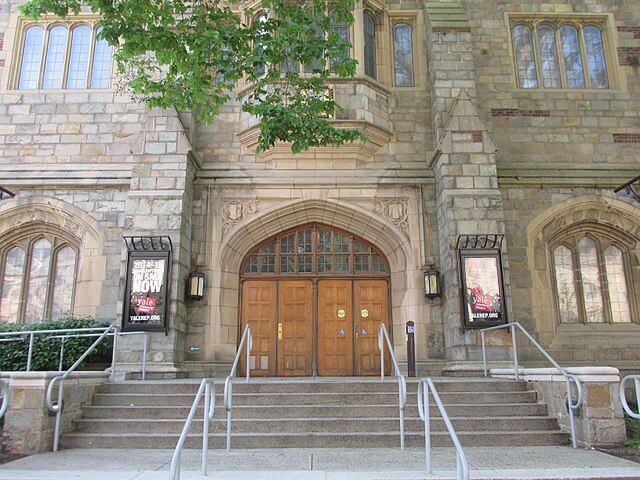 Meryl Streep, Jodie Foster, Lupita Nyong'o—big names walked the hallowed halls of Yale University's theatre program. Beyond the stars on Hollywood Boulevard, playwrights like Quiara Alegri'a Hudes, the book writer of the Tony Award-winning musical In The Heights, made Yale their workstation. Aspiring playwrights get all sorts of opportunities to hone their craft at Yale, like the Senior Project Season. Each year, Theatre Studies majors can work on and write their own show. Whether you write in a classroom or independently, you can work with playwriting professors like Marsha Norman, who has won awards including the Pulitzer Prize for Drama and a Tony Award, to perfect your script.
9. CARNEGIE MELLON UNIVERSITY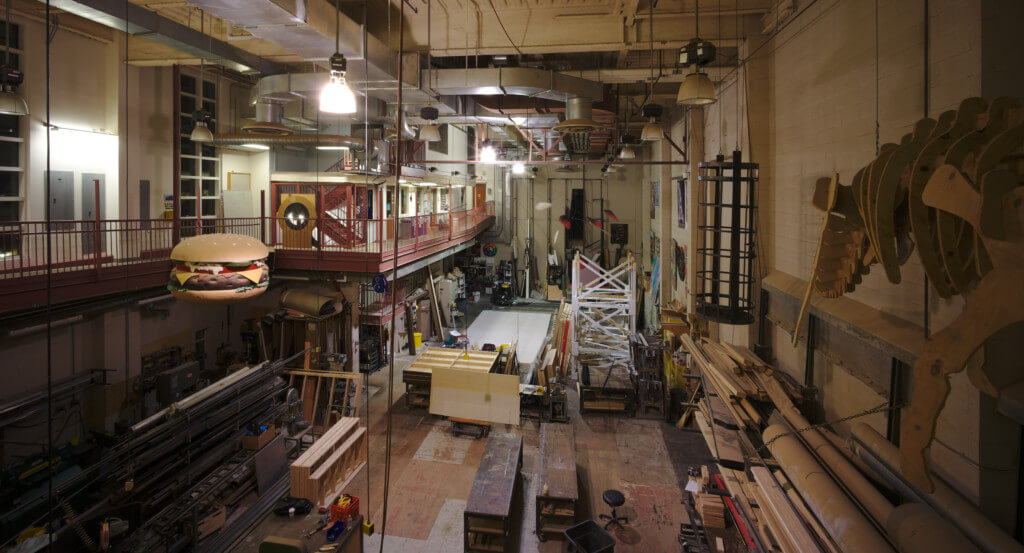 Why wait until graduation to see your name on a playbill? At Carnegie Mellon, students can visit the Scotch'n'Soda Theatre (a student-run theatre that develops and performs student-written works alongside professional ones) to perfect their plays and receive constructive feedback, open to students from all majors. Aspiring playwrights also get the opportunity to work on their pieces in courses like Advanced Playwriting, where they learn how to draw from experience and challenge their limitations. And if the urge strikes to write for the screen, you're not alone. Alumni Javier Grillo-Marxuach first wrote for the Scotch'n'Soda Theatre stage before he moved on to write the first seasons of Lost and win a Writers Guild of America Award. Who knows? After four years in the School of Drama, that might be you.
8. COLUMBIA COLLEGE CHICAGO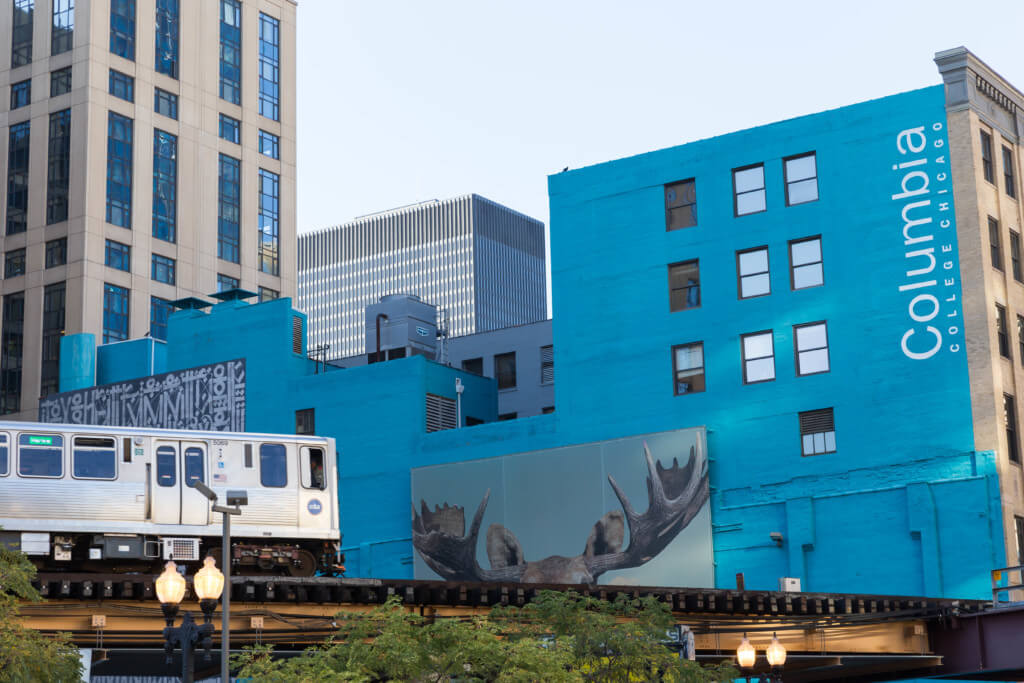 Playwrights bring their scripts to life year-round on the stages of Columbia College's four theatres. The student-directed productions let aspiring directors and playwrights network, possibly even to collaborate on post-grad projects. Entertainment industry hopefuls can take a semester in L.A., combining a part-time internship at the Raleigh Studio Lot with a reduced class schedule. Meanwhile, comedic playwrights spend their semester in The Second City for hands-on training in Comedic Studies. Regardless of what students pursue, Columbia College encourages playwrights to produce work while in school through the courses offered, plus scholarships and prizes. Artistic Talent Scholarships are open to playwrights who submit a 10-15 page script. Or, awards like the Karen Osney Brownstein Writing Prize or the Seymour Brick Memorial Prize honor students who submit the best one-act or full length plays with up to $2,000 in prizes.
7. OHIO UNIVERSITY
Developing writers need real world experience to blossom. And at OU, students can go on a yearlong study abroad program in London to experience a theatre program rooted in British tradition, theatres and museums. Professors help place students in summer theatre internships all over the country, from the Oregon Shakespeare Festival to the Actors Theatre of Louisville. Junior Annabelle Fisher said students have many opportunities to write and produce projects. "One of the professors runs a program that takes students to Los Angeles every semester, so he has a lot of really great industry connections and he's really passionate about professional development. It really feels like the faculty wants graduates of the program to be employed and successful as much as the graduates do." Besides classes, the university offers $5,000 grants to bring student work to life and the Scott McPherson's Writing Scholarship.
6. SUNY AT PURCHASE COLLEGE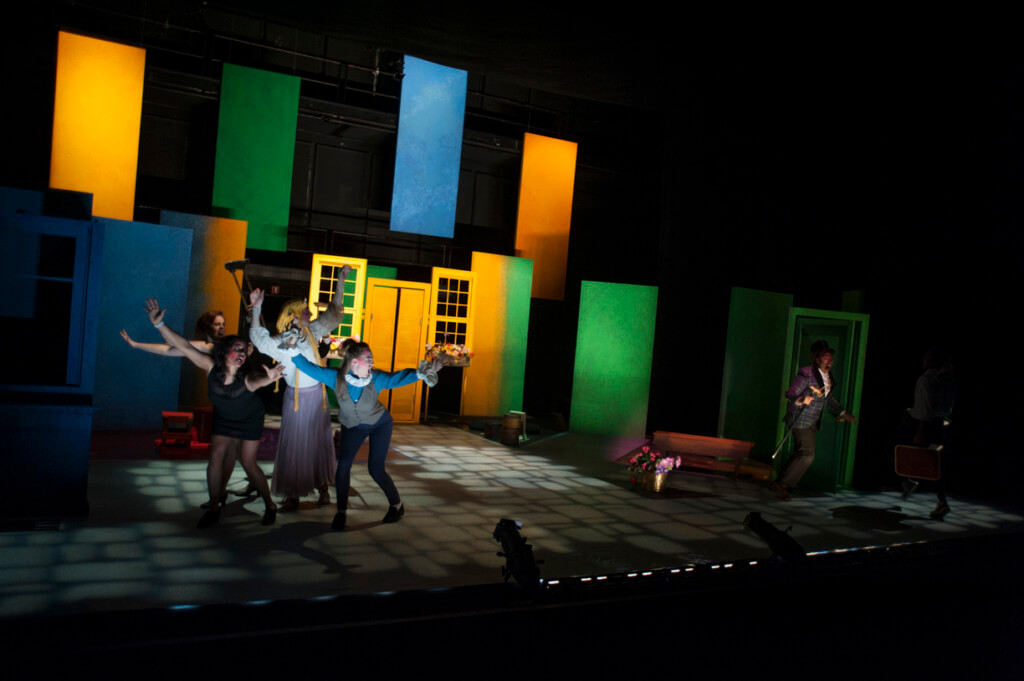 Join the long ranks of successful playwrights at Purchase. Famous alumni include playwright Donald Margulies, author of the 2000 Pulitzer Prize-winning play Dinner With Friends. At the school, Obie Award-winning playwright Professor Rachel Dickstein teaches multiple playwriting courses that fulfill requirements for the Playwriting and Screenwriting major. In the class Making New Plays, students collaborate with actors to develop plays for a campus-wide showcase. Out of class, SUNY's student body flexes creative muscles with all sorts of organizations focused on giving students opportunities to showcase their work. Recently, students formed a festival called P.O.V. Theatre and Film Festival to host student works. And in the four theatres of the Performing Arts Center, the Theatre department hosts senior projects all year long. New Plays Now dedicates itself solely to performing student-written scripts each year. "Students apply in the spring, and four writers are selected and their work showcased in the New Plays Now Festival in the fall. Many students also self-produce their work on campus," said Playwriting Professor Peggy Stafford.
5. DEPAUL UNIVERSITY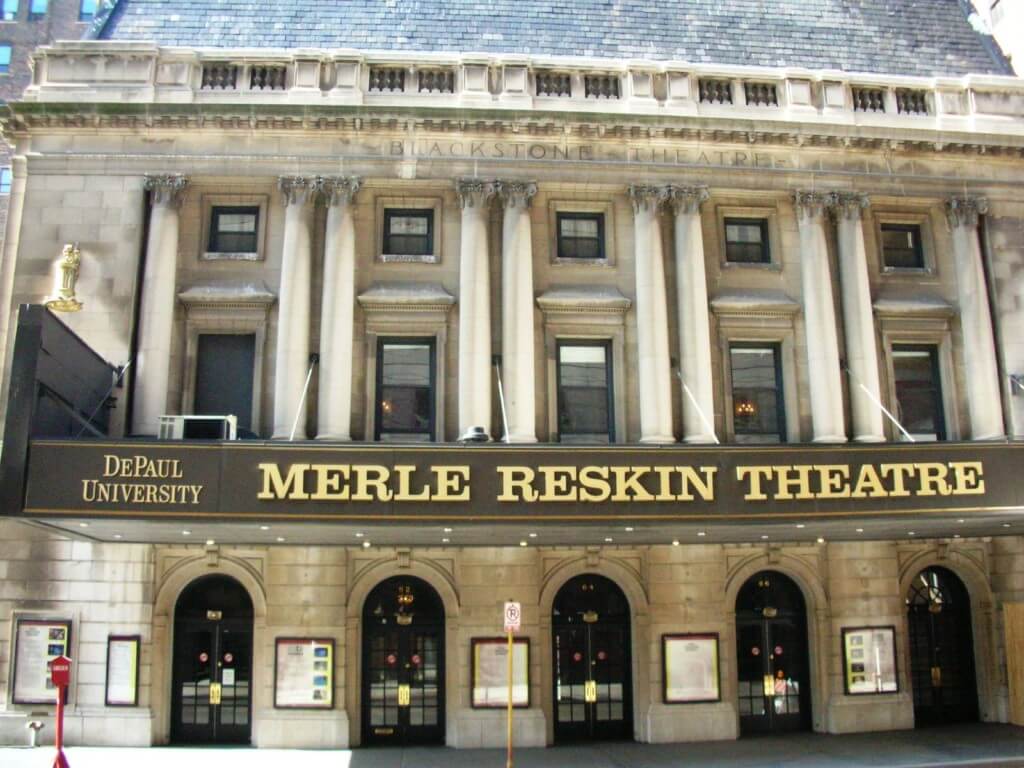 Take a crack at featuring your work. The Theatre School of DePaul University has multiple forums for student playwrights, from the Grease Monkey Theatre, a sketch comedy student group, to the New Playwrights series, a mainstage performance of original plays written by fourth-year playwrights pursuing a BFA in Playwriting. Professor Carlos Murillo, the head of Playwriting, said students learn how to develop and put forward a world premiere of a play through the New Playwrights Series. "Playwrights who are selected for NPS participate in every aspect of the process—from casting to the design process to rehearsal and openings." In the years leading up to that, students can work with the Open Theatre Group, whose shows are primarily student-written. Talented alumni started at DePaul, including Tarell Alvin McCraney, the playwright whose script was adapted as the screenplay for Moonlight. The nationally-recognized faculty, drawn from nationally recognized playwrights and local working artists, can get you to that level—so take advantage of your time at DePaul to find a mentor and network.
4. BARD COLLEGE AT SIMON'S ROCK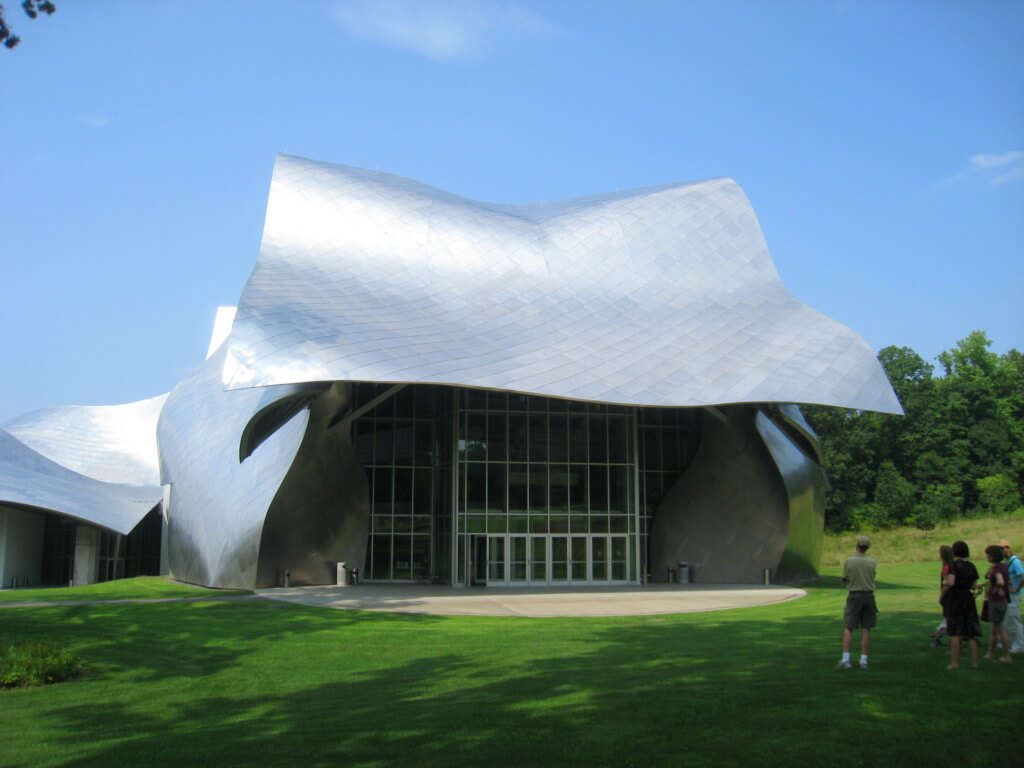 Find your voice among the many different classes Bard offers to their aspiring playwrights. You can work on the next Hamilton after taking Bard's playwriting class about dramatizing nonfictional sources, or take Neil Gaiman's class on bringing the world of fantasy to the stage. The 5:1 student-to-faculty ratio will let you build a close relationship with professors that can turn into recommendation letters for summer internships. Professors include professional playwrights and directors. Playwright-in-residence Chiori Miyagawa has written plays for over 20 years, including American Dreaming and Awakening, a stage adaption of Kate Chopin's novel. Want more industry connections? Fisher Center's Live Arts Bard (LAB) lets students observe professional playwrights, directors and set designers develop new works from rehearsals to curtain call. Each year, many artists and ensembles call LAB home as they work on productions and test new ideas or techniques. Students get up close and personal with this process, interacting with the new ideas and artists themselves.
3. NEW YORK UNIVERSITY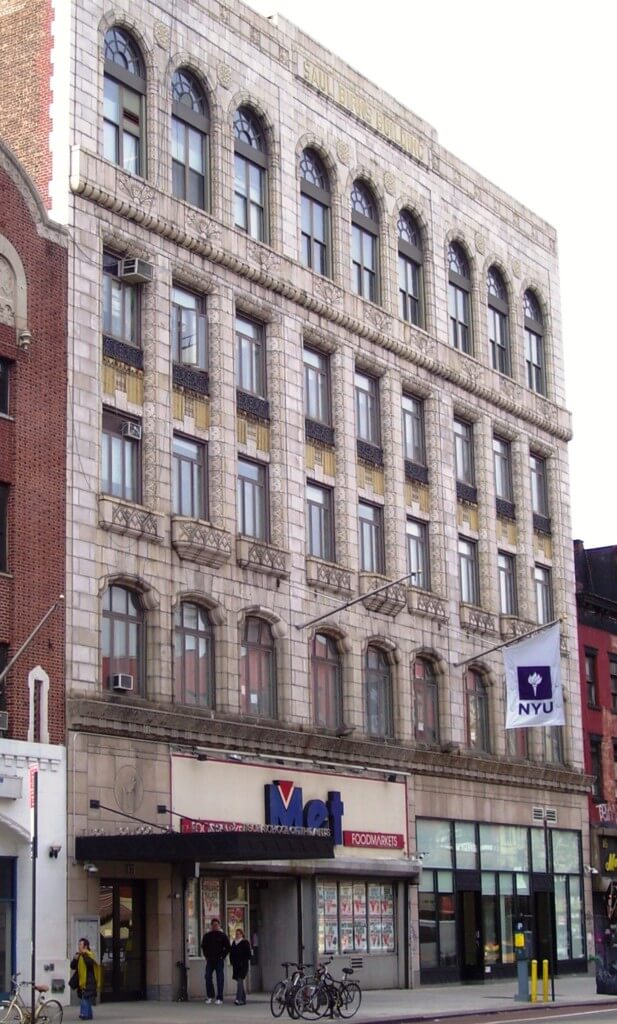 New York University's Tisch School of Arts features a Dramatic Writing program that trains you in multiple mediums of writing. Senior Andres Osorio said the program includes elective workshops for juniors and seniors. "Master classes in writing for TV animation, sketch comedy, graphic novels, late night TV, action films or an adaptation are some of the most exciting ones that have sprung up in my time here," said Osorio. Part of that experience includes the many playwriting awards you can submit your work to win, such as the Julie Harris Playwright Award and the Michael Kanin Playwriting Awards, whose prizes range from $500 to $2,500. It even encompasses the skilled professors who teach classes within Dramatic Writing, like Saturday Night Live and Seinfeld writer Charlie Rubin and prolific playwright Cheri Magid. "I've had amazing writing professors in all three forms. I've gotten internships at production companies, off-Broadway theatres and The Daily Show. The instruction I've received has been invaluable and I know we are the only people in the world getting this unique undergraduate training experience," said Osorio.
2. EMORY UNIVERSITY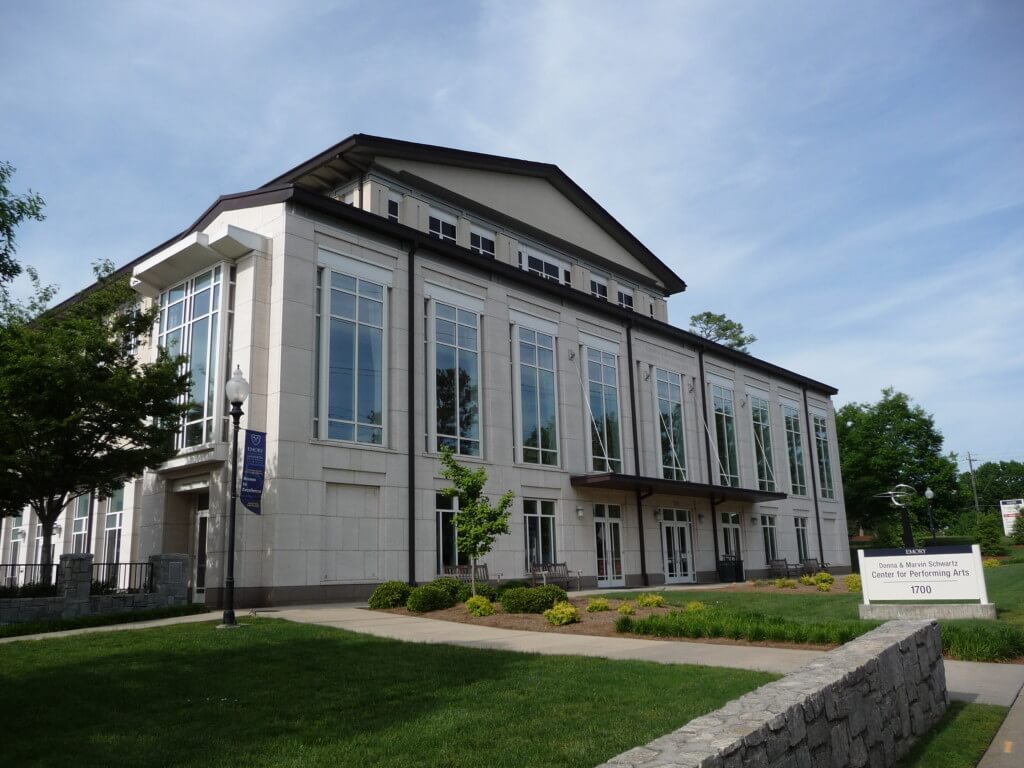 Emory gives the best of both worlds to aspiring playwrights whose true passion is the theatre. "The program is definitely for students who are more interested in being a holistic theatre scholar. It is truly a BA program that will lead its writers towards additional experience in directing, design and dramaturgy, as well as becoming seasoned writers," said senior Max McCreary. Throughout the year, aspiring playwrights can develop and workshop their plays alongside fellow students, preparing to showcase their plays at the Lenaia Festival and a chance to win at the Furry Curries, the annual student theatre awards. Emory also offers strong departmental support for playwriting students, with a wide variety of resources to kick start their career. "By the time I will have graduated, I will have a full-length play in full production through the department, a one-act in Atlanta Fringe, three pieces of short form produced at professional theatres around the country and countless public readings directed and performed by students and faculty," said McCreary. In addition, every other year, a student can win the opportunity for a professional staged reading through Theater Emory.
1. UNIVERSITY OF SOUTHERN CALIFORNIA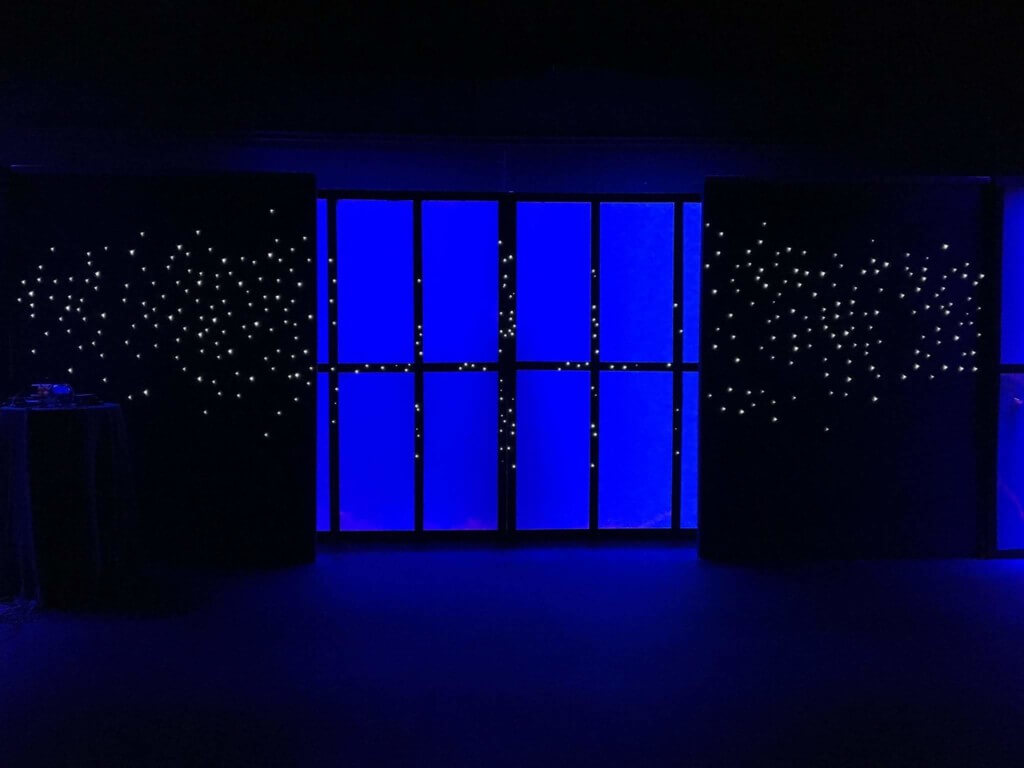 USC houses the Brand New Theatre, a student theatre company that produces exclusively student-written works. "Each fall we produce a one act festival and in the spring we put on a full length production which is written, directed, acted and designed by USC students. We often workshop with our student playwrights in order to make their script the best it can be," said senior and Brand New Theatre president Savannah Harrow. Harrow also said a few of their shows have been produced professionally. "Most recently [it] was This Our Now by Olivia Crodell at the Hollywood Fringe Festival this past summer." Support from student works comes from other corners as well. The School of Dramatic Arts and the Theatre Student Association promote independent student productions and provide production grants. Playwriting students also find support within the talented faculty that makes up the Playwriting program. Professor Luis Alfaro has produced many plays over the past 25 years, which have been collected in multiple anthologies. Professor Paula Cizmar has been chosen for multiple playwriting residencies internationally.