We finally finished finals, and now it's time for summer vacation. You get to spend the next three months sitting out by the pool, vacationing at the beach or whatever other fun plans you may have. Another great thing about summer? We get to read for fun rather than the dry textbooks that professors require us to read 80 pages of in one night so they can quiz us on it the next day. Whether you like mystery, romance, coming-of-age stories or even a book where an octopus is the main character, you can find it all on this list.
Read on to find out the top 10 books you should read this summer:
1. Not a Happy Family by Shari Lapena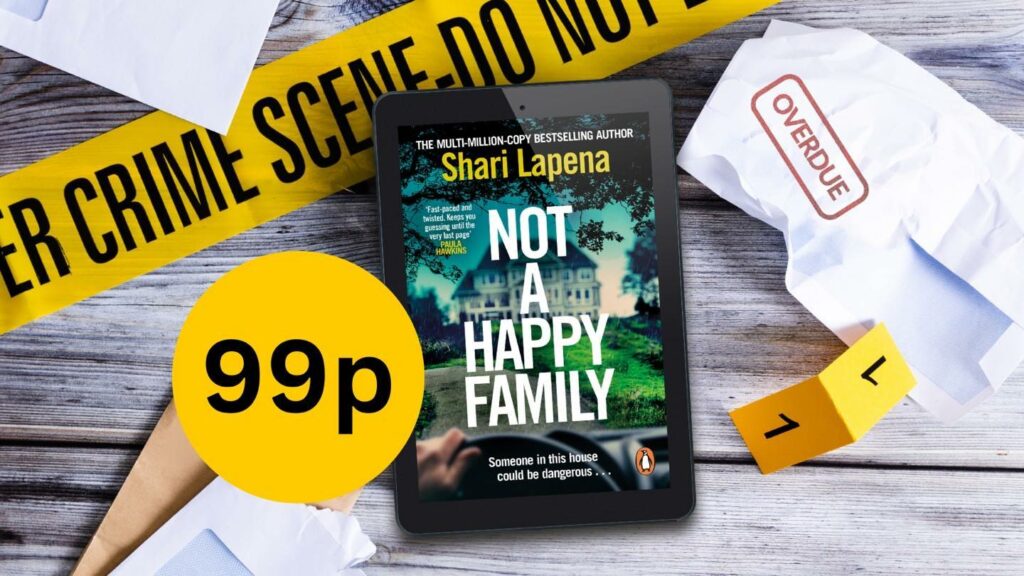 Only the richest of the rich can afford to live in the upscale neighborhood of Brecken Hill in upstate New York. Fred and Sheila Merton more than fit this requirement. Unfortunately for them, all the money in the world can't protect them from a killer. After their brutal murder on the night after Easter dinner, their three adult children seem distraught. But things are not always as they seem.
"This is a great who-done-it book to bring on Holiday or relaxing in the sun. It's a fun and easy read. Intriguing, engaging and keeps you guessing the whole time," Purdue University graduate Lauren Widel said.
The police instantly begin to suspect the children as family secrets begin to unravel. Not only do they stand to inherit millions of dollars upon their parents' deaths, but it turns out the family everyone saw on the outside showed nothing of the reality happening behind closed doors. The children haven't exactly had an easy life with their neglectful mother and volatile father. How could anyone not suspect them? Or did someone else violently attack the unlucky Merton's that Easter night? Why not spend a lazy summer day trying to solve this mystery?
2. The Song of Achilles by Madeline Miller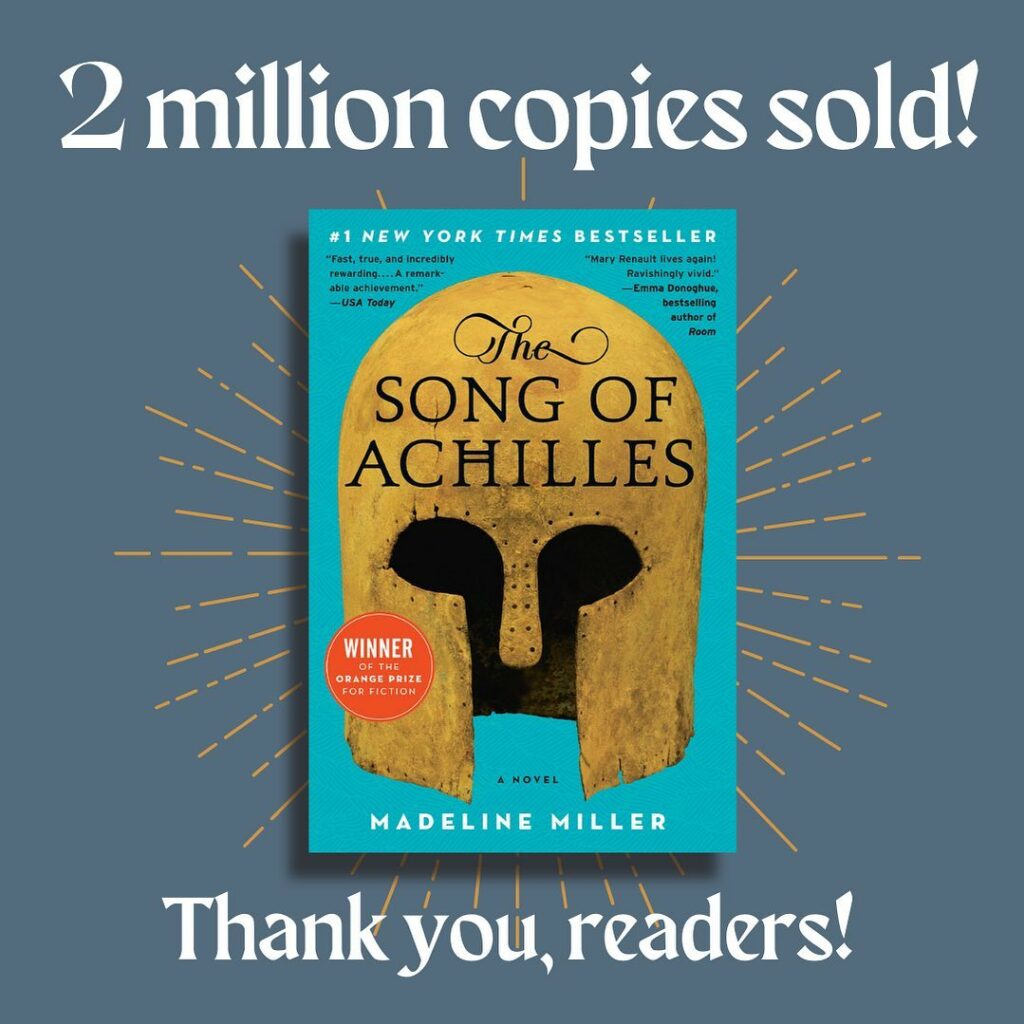 We all know the myth of Achilles' heel, but do you really know the whole story of Achilles' life? Born to the angry and violent sea goddess Thetis and legendary King Peleus, Achilles quickly makes a name for himself. Known for his strength, speed, agility and fighting ability, he is the last person Patroclus expected to befriend him. After being exiled from his kingdom due to unfortunate circumstances, Patroclus now lives on the same island as Achilles, where King Peleus takes in lost boys. Achilles gained a reputation for not having much interest in the other boys, regardless of his father's insistence that he needs someone to study with. To everyone's surprise, he chooses the awkward Patroclus. As their relationship grows, so do their feelings for each other, and they become inseparable. Together they face many trials and tribulations. They attempt to hide Achilles, having heard the prediction of his fate in the Trojan War. Eventually, he is found, and even though Patroclus has no chance as a fighter, he goes to war because the two can't imagine a world without each other.
3. Braving the Wilderness: The Quest for True Belonging and the Courage to Stand Alone by Brené Brown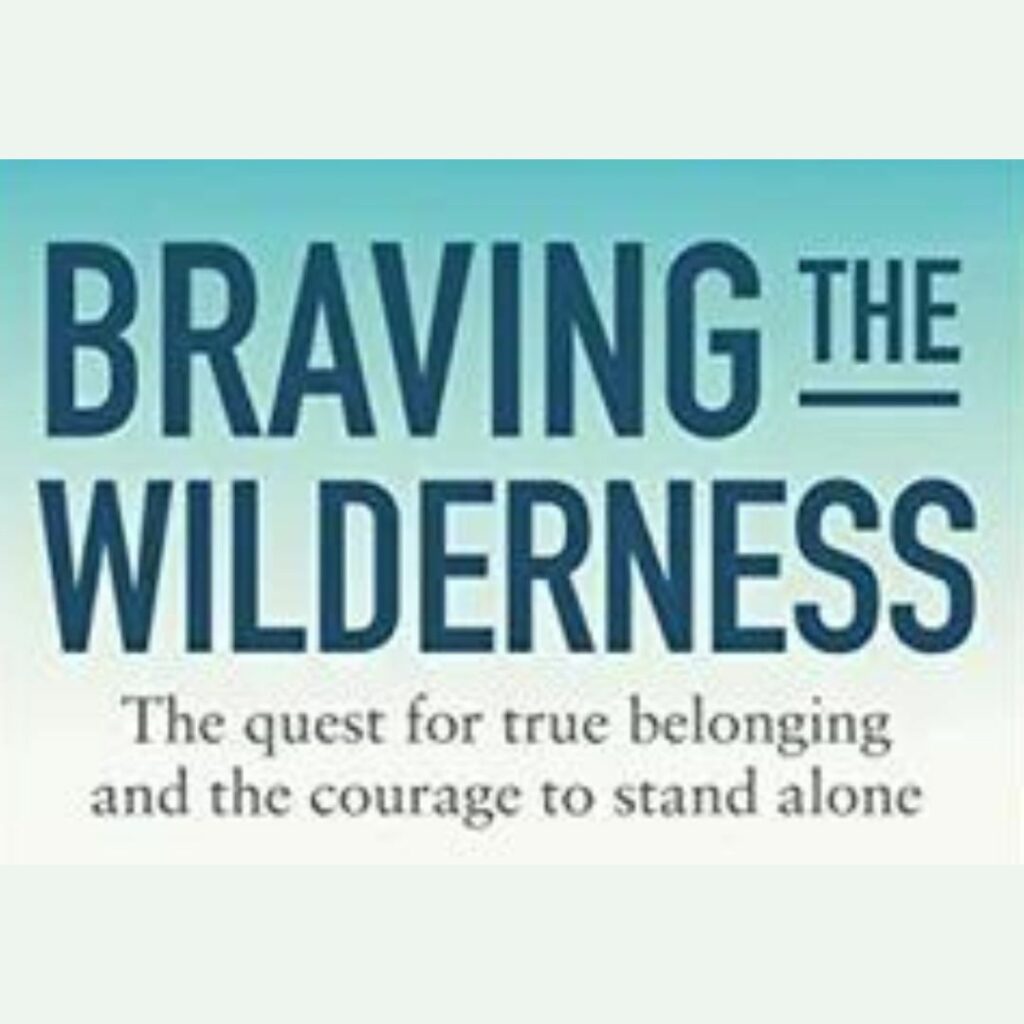 Social scientist and Author Brené Brown brings us this #1 New York Times Bestseller to help us on our search for what she calls "true belonging." She shows us how to make our lives more meaningful in everything we do. We can learn who we truly are through things like courage, love, shame, empathy and vulnerability. Brown uses a mix of storytelling and research to discuss the social change all around us and how we can use it to our benefit in our quest to become the best version of ourselves.
"[It] puts into perspective about how you can/do belong both nowhere and everywhere. It helped me feel more confident in my independence and I stopped relying on outside opinions so much," Arizona State University junior Alexis Little said.
Brown encourages us to fight against the pressures placed upon us by mainstream society. She motivates us to rise above the expectations of perfectionism and pleasing others. Her inspirational writing teaches us that to find our true belonging, we need to embrace who we are and not stay quiet and try to fit in. However, she makes a point to explain that your path to true belonging depends solely on you and the work you put into it. She also ties all her research and storytelling in with beautiful imagery and metaphors referencing the wilderness, only adding to the already eye-opening experience felt when reading this book.
4. She's Come Undone by Wally Lamb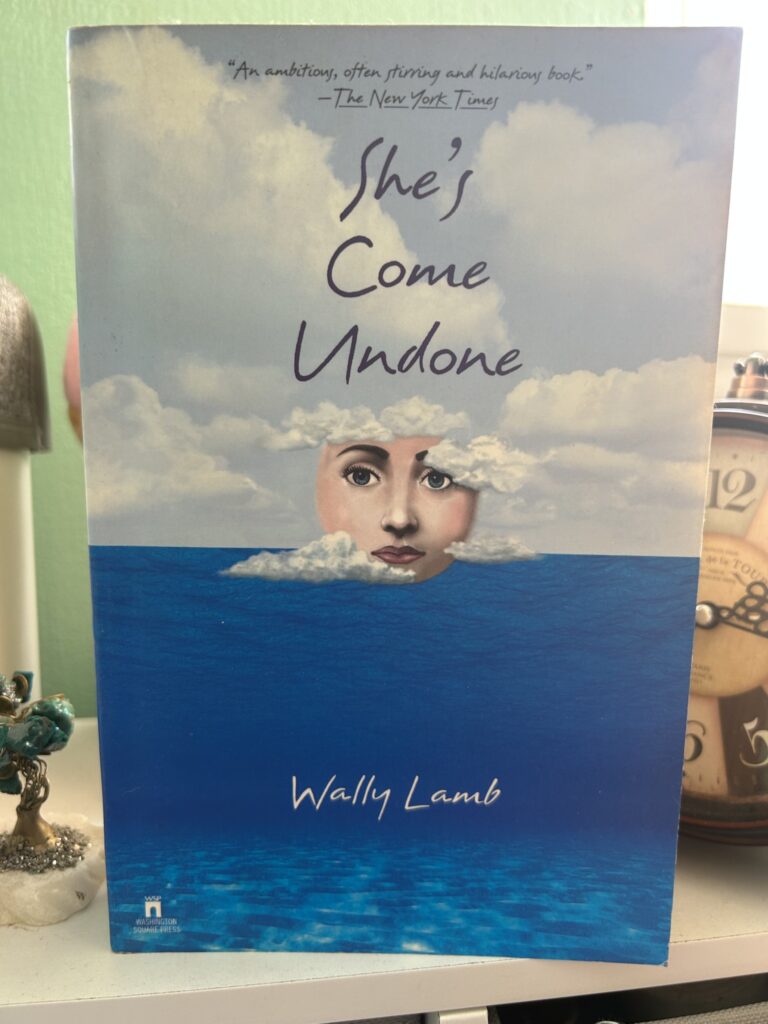 After Delores Price's father leaves her mother for another woman, she must say goodbye to the home she has come to love and move to Rhode Island with her overbearing grandmother. Unfortunately for Delores, her problems only get worse. When a neighbor sees her vulnerable state, he preys on her and rapes her. Afterward, she finds comfort in food and television. When she enters the world of academia, others tease her for her weight. After a poor decision, she attempts suicide and finds herself institutionalized for seven years. Upon her release, she marries and becomes pregnant, but rather than the happy family she hopes for, she suffers from her cheating husband's abuse and anger. After a life-changing event, she realizes that only she can change the course of her life.
5. The Love Hypothesis by Ali Hazelwood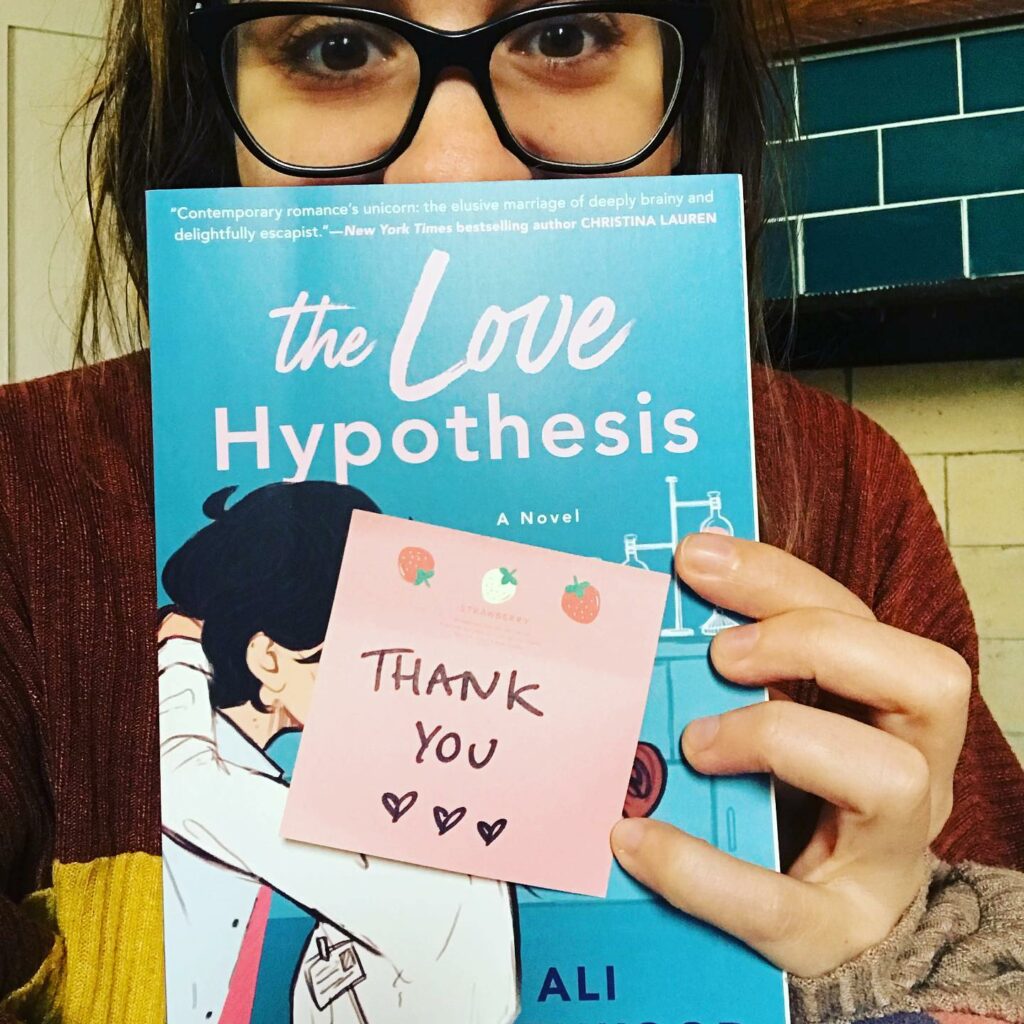 Olive Smith spends most of her time focusing on her Ph.D. Not only does she not have time for romance, but she does not believe in happily ever after. However, her best friend, Anh, does, and she convinces Olive that love exists. As a scientist, Olive needs proof. So, what does she do? She kisses the very first man she sees.
"This is a fun, light read about love and academia. I highly recommend it for a boring afternoon when it's too hot to go outside or if you're out sunbathing. It's romantic and sexy," Widel said.
Adam Carlson, a young hotshot professor known for his cockiness, goes along with Olive's sudden display of affection. To her surprise, he agrees to continue the charade. Adam and Olive's act as a fake couple takes a sudden turn during an incident at a science conference. Sparks fly. Their once pretend relationship takes a turn that Olive never expected.
6. The Savior's Champion by Jenna Moreci.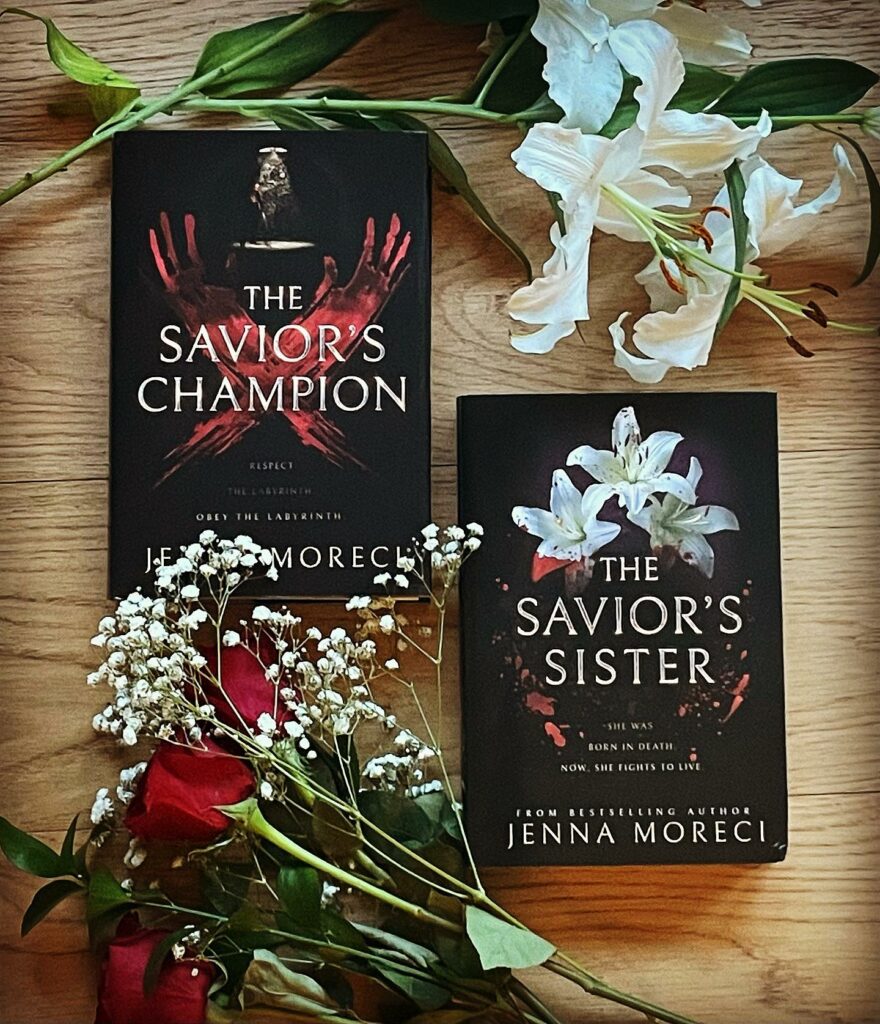 Book one of The Savior Series details the story of Tobias Kaya. All the people in the land worship the woman known as The Savior because she rules the realm and has purified the water. Unfortunately, Tobias does not care in the least about her importance which proves troublesome for him throughout the novel. When Tobias finds out his family has run into trouble, he learns he must compete for The Savior's hand in marriage. He finds himself in a situation where he needs to learn to love The Savior, whom he once felt nothing but dislike for.
"It's full of adventure, bloodshed, and romance. What more could a reader want?" Southern New Hampshire University senior Erica Farner said.
The summary doesn't quite give this book full credit for everything that happens throughout the story. At one point, Tobias enters a Sovereign's tournament. He and 19 other men spend hours fighting, even killing each other, hoping to rule one day with The Savior. Their once peaceful realm becomes a place of violence and darkness. To add to the drama, fantasy and violence, Tobias finds himself in a secret romance that changes his world like he never expected.
7. The Acid House by Irvine Welsh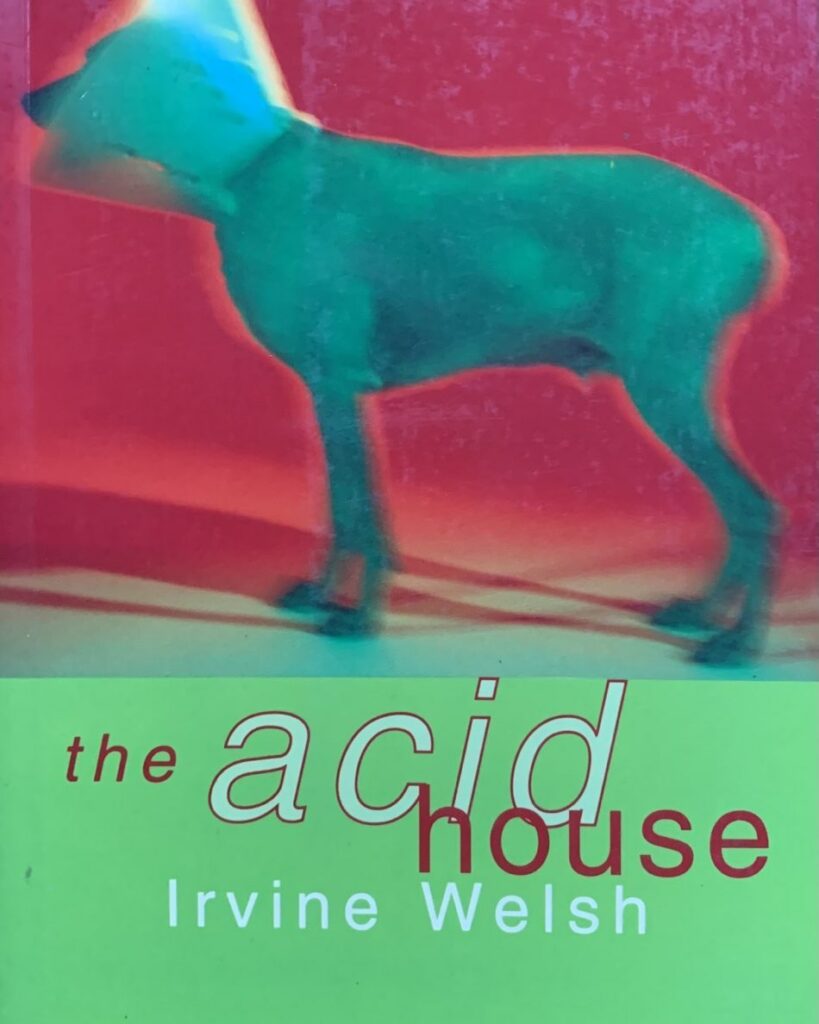 I would suggest this book to anyone who likes to read but they don't have the time for a whole book. Irvine Welsh, the author of Trainspotting, brings us this book of 22 short stories. Each story lasts from about three pages to 20 pages. His stories show the darker, more twisted side of reality. The characters are lazy, vicious, crazy and, at times, hilarious. This book will keep you hooked with unexpected twists and turns in each story. I should warn you that because Irvine Welsh is Scottish, a majority of the characters have Scottish accents (e.g., abaht/about, wee bairn/child), which can make reading challenging at times.
8. To Kill a Mockingbird by Harper Lee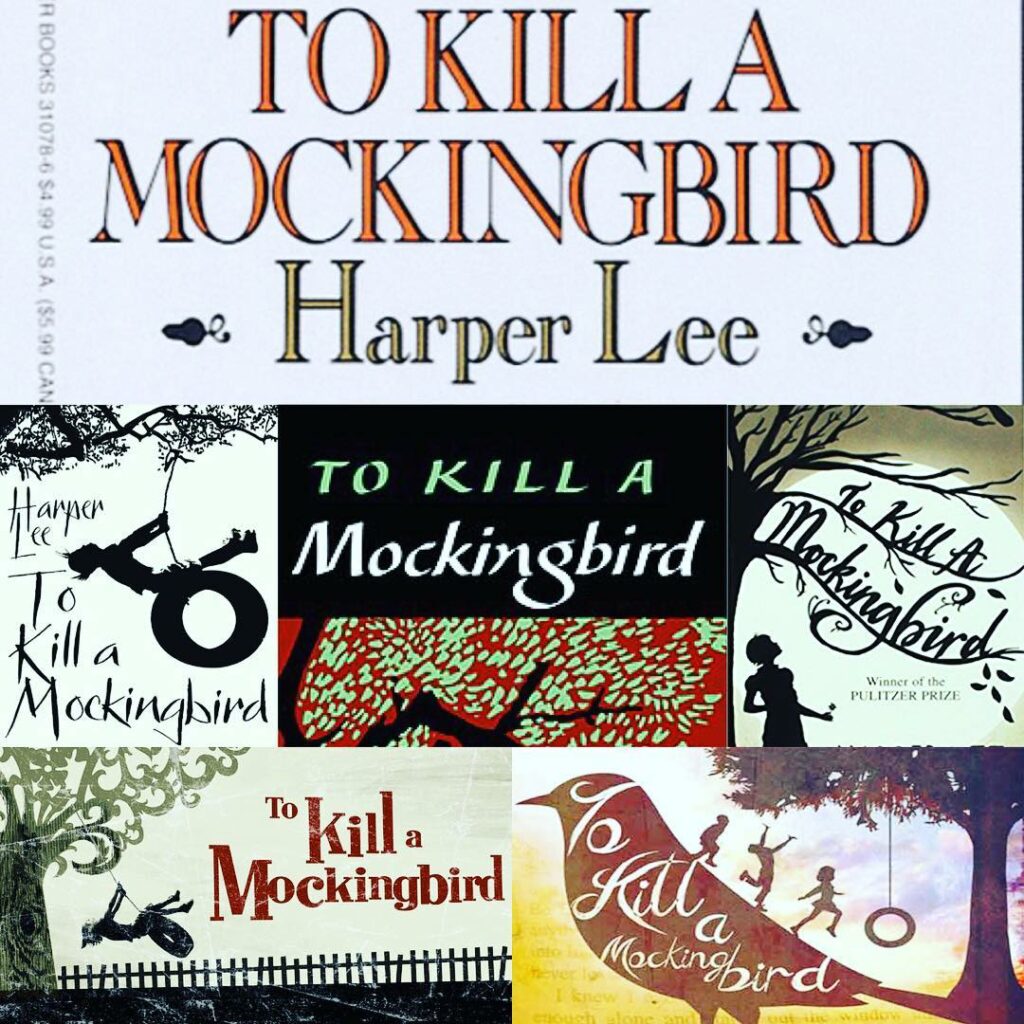 I know most of us probably read this in high school, but have you read it since then? I didn't truly appreciate this book until I read it again a few years ago. For those of you who don't remember, it tells the story of a six-year-old girl named Scout who lives with her brother Jem and father Atticus in Maycomb, Alabama, during the Great Depression. The town begins to ridicule her family, especially her father after he agrees to take on a court case defending an African American accused of raping a white girl. This captivating narrative shows us the harsh racism in the 1930s and teaches us about compassion and helping others regardless of our differences.
9. Remarkably Bright Creatures by Shelby Van Pelt
This beautiful story describes one of the most unlikely of friendships. Widowed Tova Sullivan begins working the night shift at Sowell Bay Aquarium soon after her husband's death. She uses her part-time job as a housekeeper as a way to keep busy and cope with her loss. She has always needed to keep herself busy since her son, Erik, vanished on a boat in Pudget Sound over 30 years ago. Here she meets Marcellus.
"It was such an interesting concept to have the octopus as a main character, and it was very well done. 5 stars," Arizona State University graduate student Jessyka Harper said.
Marcellus, the somewhat grouchy, giant Pacific octopus, befriends Tova. Never before would he have dreamt of befriending one of his human captors. As their friendship grows, so does their ability to communicate. Marcellus knows something about Tova's son and must find a way to tell her before it is too late. The two unlikely friends work together to solve the mystery plaguing Tova's life for the last 30 years.
10. Left Behind by Tim Lehay and Jerry Jenkins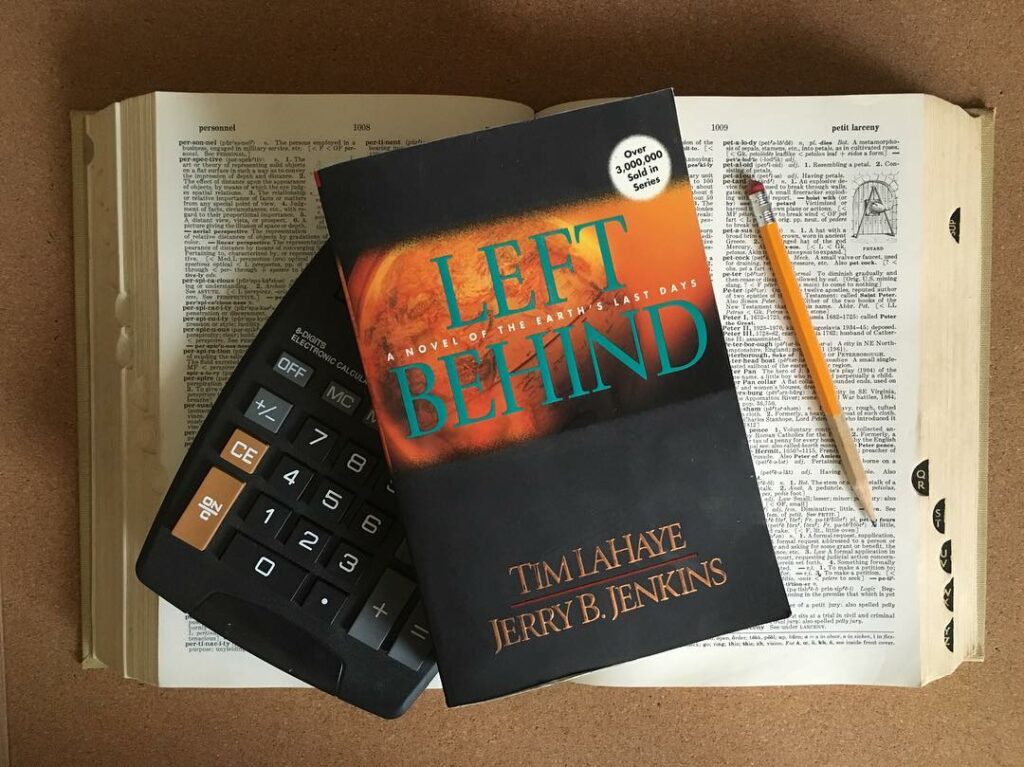 The Apocalypse has come, and true Christians are immediately sent to Heaven. This leaves the world left in chaos and disaster. This 12-book series tells the story of the somewhat mysterious Romanian politician Nicolae Jetty Carpathia. She has made it her mission to find peace in the newly chaotic world. Unfortunately, the rest of the world has yet to discover that Carpathia is the Anti-Christ.
"They're great to read if you're interested in dramatic stories about religion. They help you question your faith maybe because they speak about what happens if the rapture happened," Arizona State University senior Allen Swagerty said.
Luckily, not everyone in the world has lost all hope. Some of the remaining population realize the error of their ways and become "born again" Christians including an airline pilot named Rayford Steele, his daughter Chloe, their pastor Bruce Barnes and a journalist, Cameron "Buck" Williams. Together the four of them prepare for the quest of Tribulation. Tribulation is a seven-year time period in which God will continue to rain down his judgment on the increasingly dangerous and chaotic world. The four characters work together, hoping to save others from the hands of the Anti-Christ.
Bonus: The Harry Potter series, Twilight, The Hunger Games, Percy Jackson & the Olympians and so many more of our all-time favorites.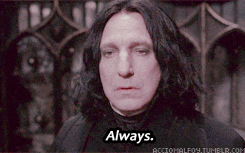 You know you want to.