Eating at a restaurant serving delicious food instead of your dining hall – something every college student prefers to do. However, most struggle to afford food served outside of their dining halls, or can't seem to find good places to eat around their campus. Sick of the dining hall? Sick of eating the same greasy chicken strips over and over? If you attend Drake University, try some of these restaurants around campus, all within walking distance that'll spice up your dining habits.
Keep reading for the top 10 best places to eat at near Drake University!
10. Mar's Café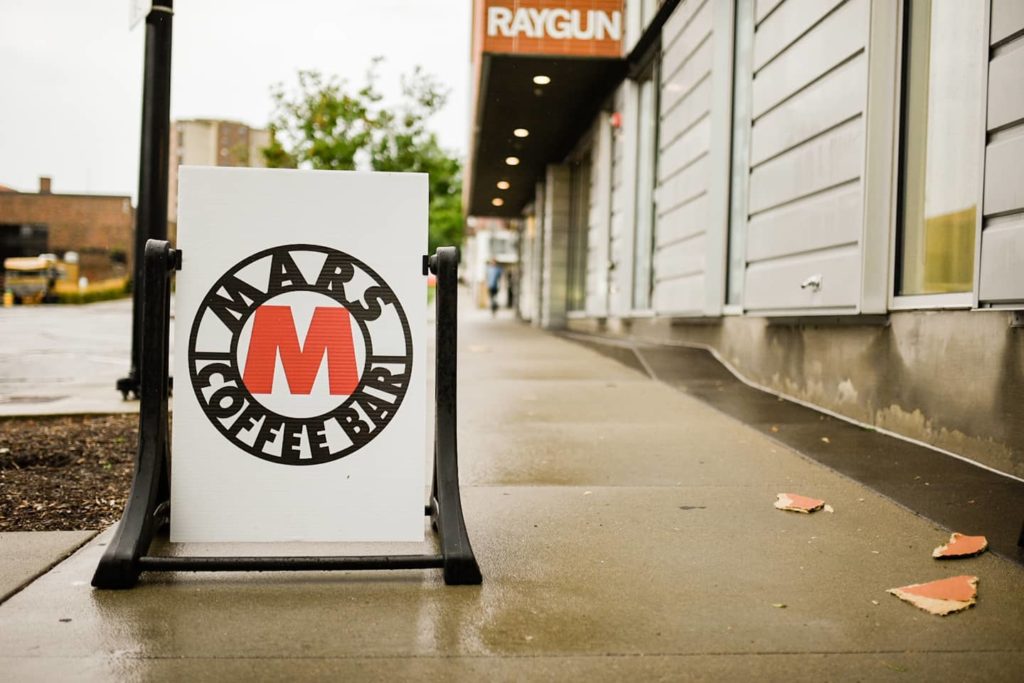 While this and the entry that follows aren't technically 'restaurants', many students call both their favorites. If you're looking for a great place for some off-campus studying, just two blocks East of campus sits Mars Cafe. It's charming, serving coffee, tea and plenty of treats. If you ever get sick of Starbucks or the library café, Mars just might be the perfect respite.
Go out of your normal ordering habits and try some of the unique options they offer. Try a lavender latte or one of their specialty espressos-all with clever space-themed names. The quiet atmosphere makes for a great change of scenery during your study session. With comfy places to sit, the café makes for a great hiding spot. Or bring some friends along for a study sesh. If you end up sidetracked by the food and ambiance, don't worry – you're far from the first
9. 8 Degrees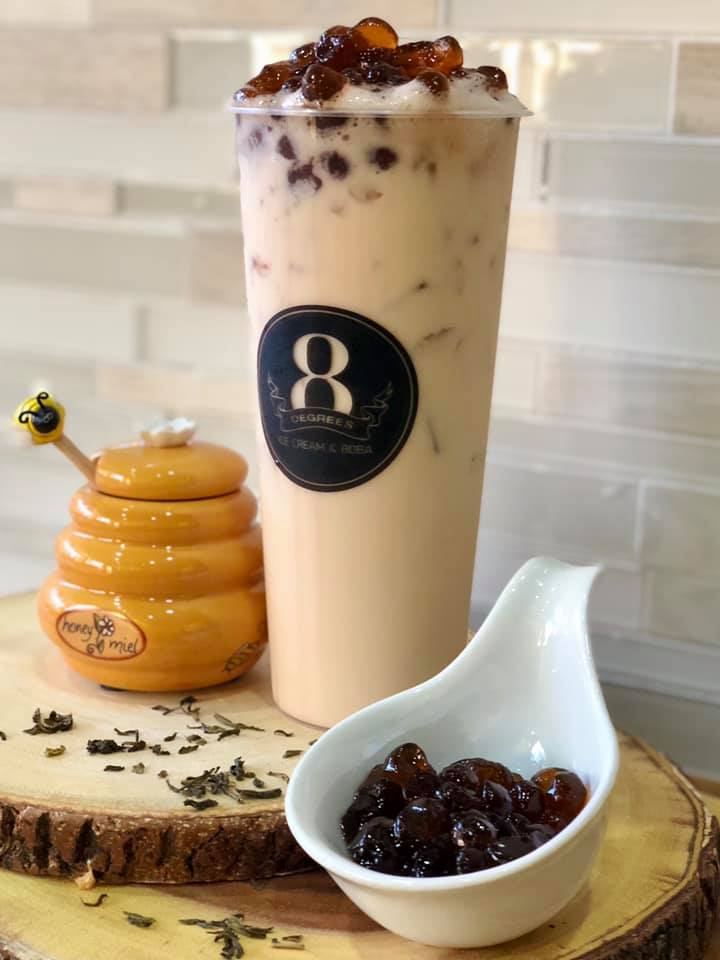 In a non-COVID world, the ice cream spot for students lives just across 30th Street at 8 Degrees. Offering plenty of flavors of rolled ice cream, with plenty of mix-in options, 8 Degrees always seems busy.
"I really like 8 degrees," Drake University junior Ellen Everhart said. "The staff are super nice and helpful. Plus their rolled ice cream and boba are so good."
In the times of COVID, they still hold a good option: boba tea! If you've never tried it, walk on over to 8 Degrees and sample something new! It may sound a little odd at first, with boba bubbles made of tapioca lining the bottom of your cup, but trying new things is what college is all about. A delicious treat, stop by and relieve some of that semester stress.
8. Jethro's BBQ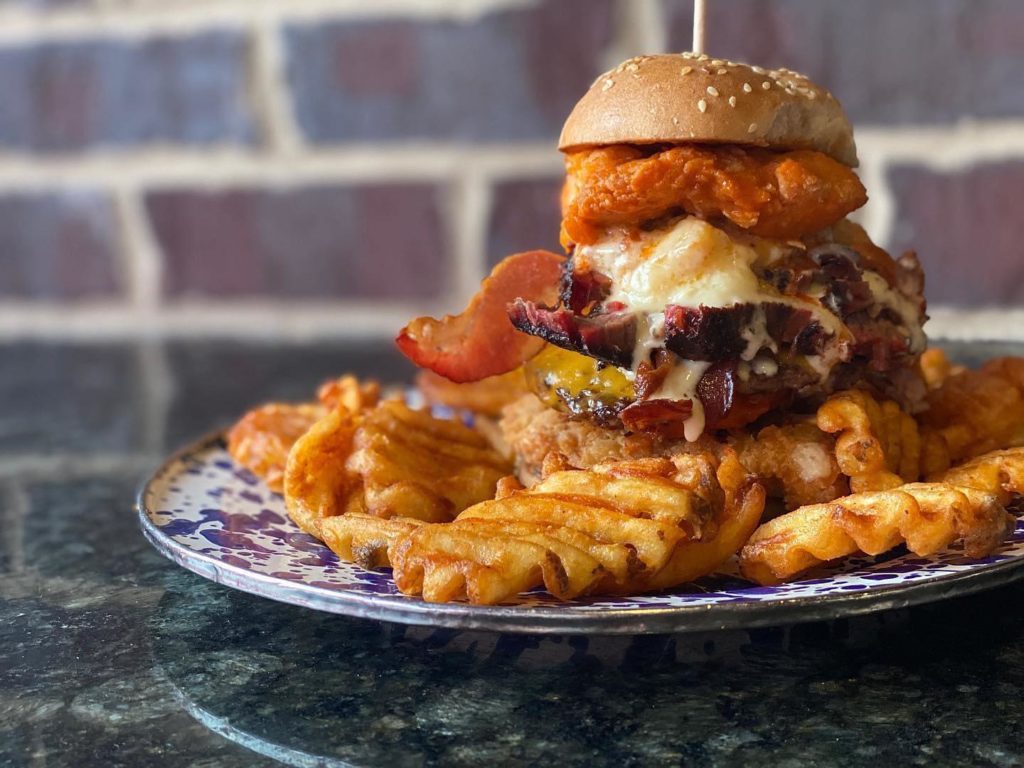 Jethro's – perhaps one of the most iconic Des Moines franchises – and Drake's neighborhood just happens to include its very own! In fact, the original Jethro's calls the Drake neighborhood home. Jethros, for those not from the Des Moines area, is a local barbeque franchise. Each location has its own theme, Drake's themed like a sports bar. Full of greasy food and large portions, this Jethros's location lives up to the theme.
As it says on the door, your Drake Neighborhood Sport's Bar, Jehtro's is perfect for when you're in the mood for some good old-fashioned greasy barbeque. From wings to Iowa's favorite delicacy – pork tenderloin sandwiches – and to the Emmenecker Challenge – featured on Man vs. Food – there's something delicious for any hungry student.
If you're looking for a good appetizer, try the fried cheese squares. Don't try to tackle them on your own! The dish comes with plenty of cheese to go around. These squares, essentially giant cheese curds, taste just as delightful as they sound. If you're a cheese lover, this app calls for you.
7. Habanero's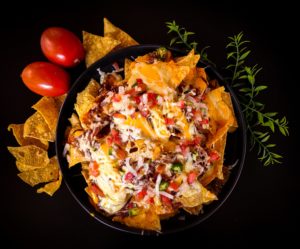 The newest edition to the Drake neighborhood, Habanero's is a Mexican restaurant. When the wind blows just right, the scent of Habanero's grill wafts down Forest Ave and entices anyone walking nearby. Many students have yet to try this place because it first opened the doors in the midst of COVID, but next school year a good prediction would be the popularity of this place taking off.
The restaurant is a classic Mexican joint, a must for any neighborhood. The cheese dip will impress and if you're old enough so will the margaritas! Stop in or enjoy the lovely patio that lights up at night.
6. Dough Co. Pizza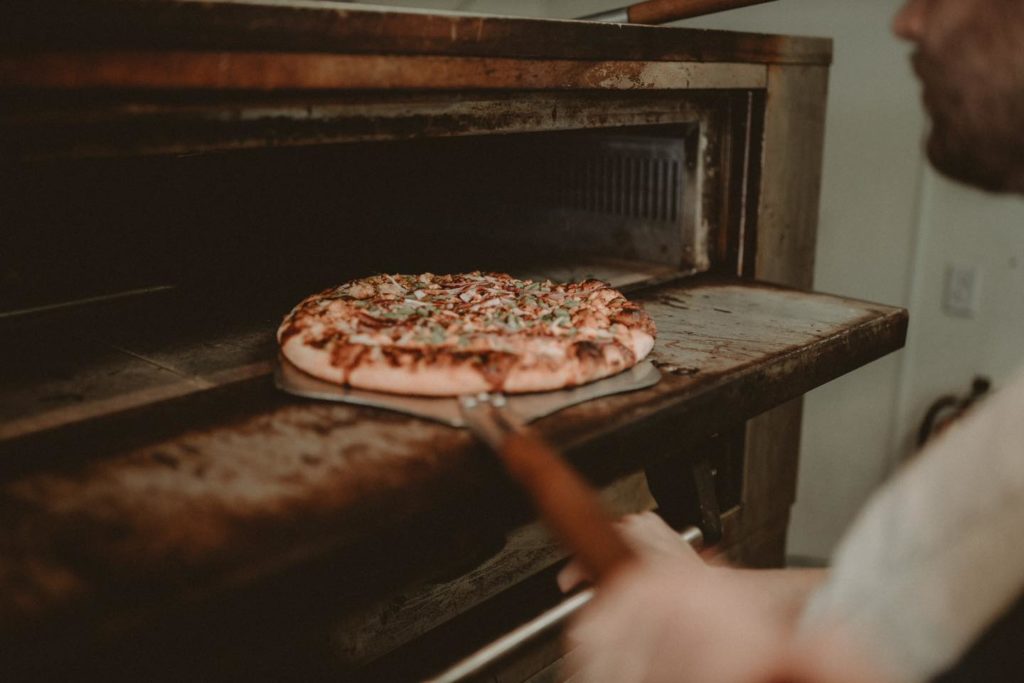 Dough Co. Pizza stands as a classic hangout for Drake students. With single slices larger than this writer's face, it's a great place to fill up and catch up. Dough Co. remains a great spot for casual meetings and hangs. It's also a great place for fundraising if your organization needs some cash for events.
With plenty of options on pizza, including vegetarian and gluten-free options, Dough Co. provides something delicious for everyone. The restaurant offers plenty of seating, chill music and an easy-going vibe. Enjoy your tongue-burning pizza under the twinkling lights of the patio. Who knows, maybe you can recreate the scene from The Lady and the Tramp – but with pizza!
5. Fong's on Forest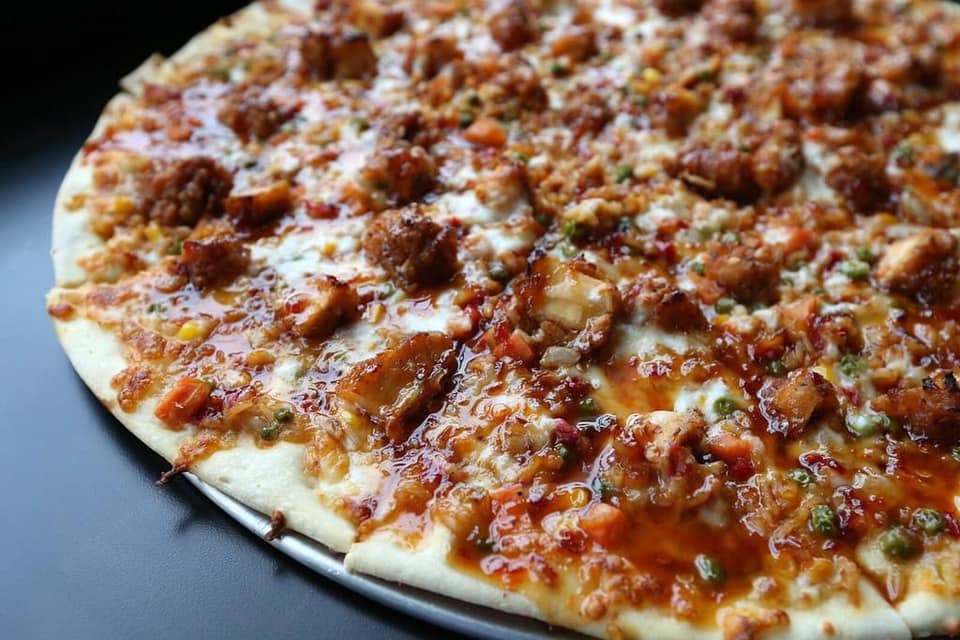 The most vegetarian/vegan-friendly option on the list, another classic that calls Des Moines home: Fong's Pizza. With a location downtown, many local Des Moines residents name Fong's as a favorite. Known for such unique flavors of pizza-including the famous Crab Ragoon pizza-you just might find a new favorite pizza topping – one you might not expect.
Fong's, well known for its unique flavors, combines two classic foods that most college students love: pizza and Chinese food. The Drake location just opened two years ago and has been a hit. With late hours, it's a great drunchies option.
4. Haiku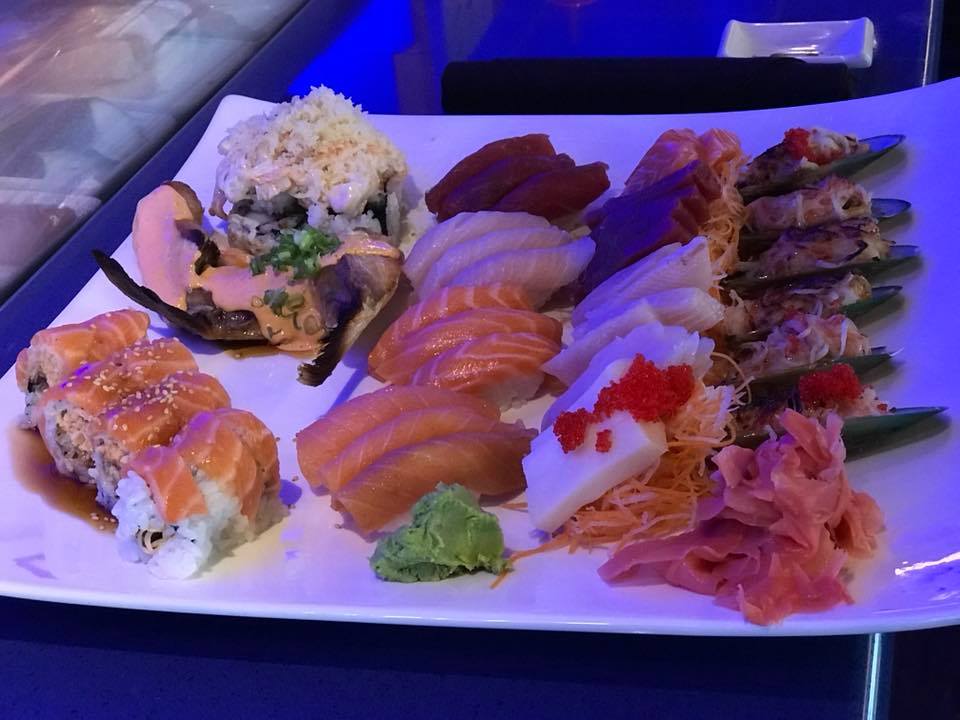 If you're a seafood or sushi lover Haiku is the place for you! Located just across the street from Hubbell's Dining Center, it only takes a short walk from the dorms and is a great spot to try some new food. With Asian-inspired menu options, it's a perfect place to expand your palate. Walk over to Haiku and try something new!
3. Fernando's Mexican Grill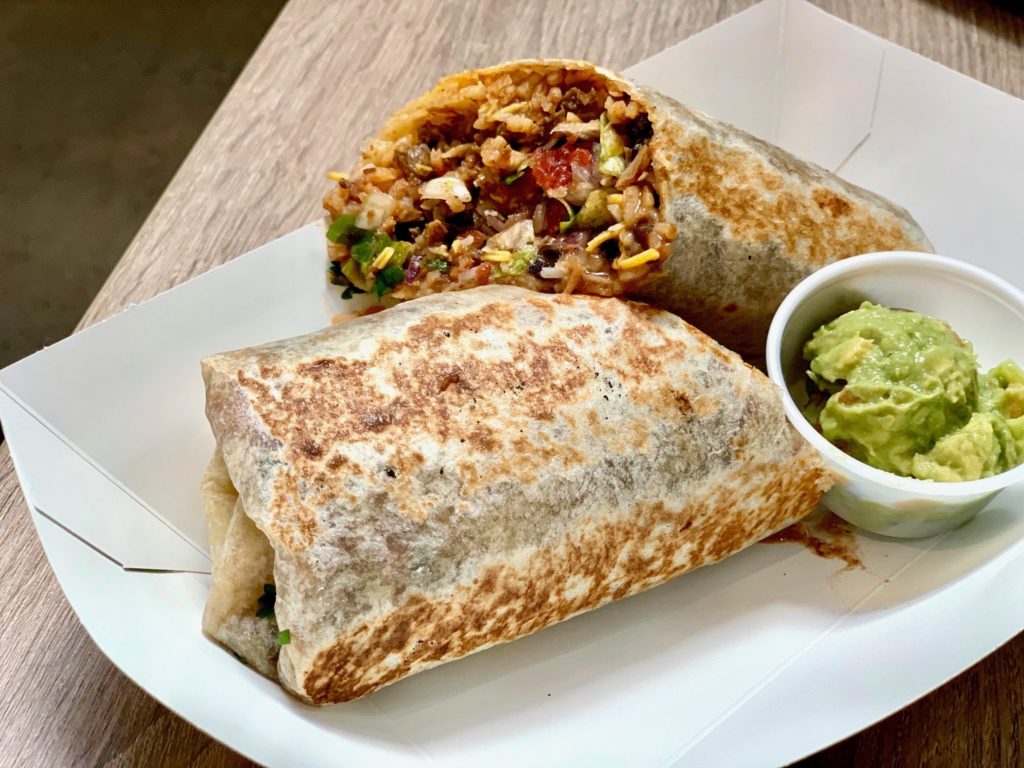 A Chipotle-style restaurant in a new location, Fernando's remains the lunch spot for a student on the go. Their burritos – classic and delicious. A quick spot to grab and go, or you can enjoy the newly constructed building and grab a seat inside.
"My favorite restaurant around Drake is Fernandos," Drake University sophomore Nicole Dacus said. "I love this place because Mexican food is definitely my favorite type of food. I also like how close it is to Drake so I can just walk to grab lunch with friends. It also has very fresh food which makes it better than similar places like Chipotle and Pancheros!"
It's true that more than one Mexican restaurant calls the Drake neighborhood home, but Fernando's unique style sets it apart. Set up like a buffet, the line moves quickly and you can customize your order more so than across campus at Habaneros. Stop in and try it when the drive to Chipotle is just too long.
2.  Lucky Horse Beer and Burgers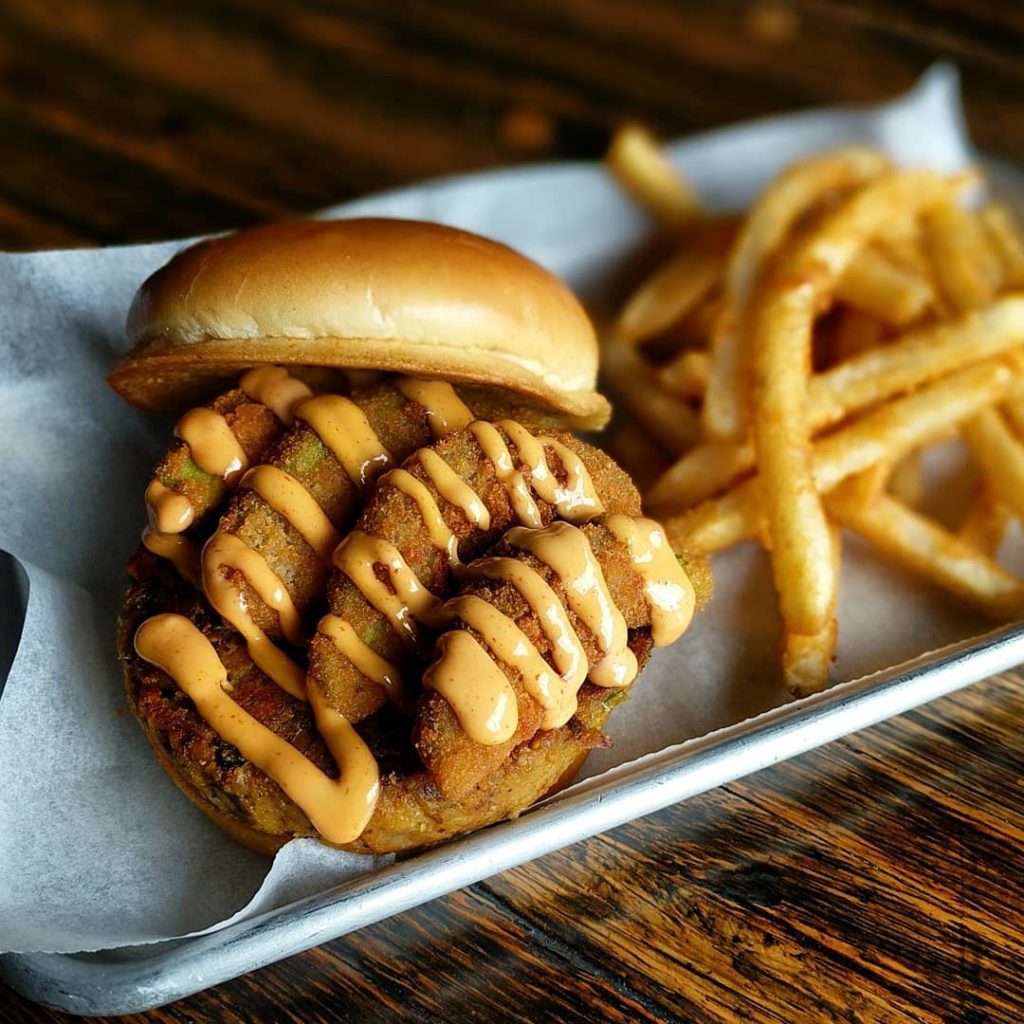 No list of college campus eats would stand complete without this entry: a bar. Unlike Jethro's-a chain restaurant themed like a sports bar-Lucky Horse is an actual bar. And what students lovingly know them for is right there in the name. Beer and burgers. If you still find yourself waiting to turn 21, don't shy away from sampling some of Lucky's classic hits. Try a burger, the Dogtown burger, named after the neighborhood bordering Drake's campus.
"Lucky Horse is my favorite spot near campus," Drake University senior Jaquelin Hernandez said. "They have amazing hamburgers and onion rings. It's also a bar which is a plus and the inside is super cute."
Lucky Horse is a Drake staple, but unlike the other neighborhood bars, Lucky's serves food making it more friendly to Drake's underclassmen. Stop in and try some onion rings or the famous Dogtown burger.
1. Drake Diner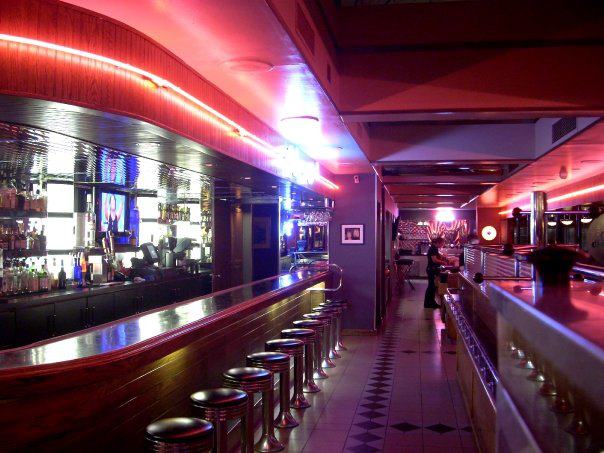 A personal favorite of places to eat in the Drake neighborhood – and coincidentally number one on this list – Drake Diner encompasses the classic diner experience. The inside looks like it walked straight out of Riverdale. The 50's décor makes it a great retro spot, with menu options that help the vintage vibe-grits, meatloaf sandwiches and milkshakes to name a few. With an outdoor patio, this place will stay even COVID friendly as the weather gets warmer!
"I like Drake Diner," Drake University junior Alexa Johnson said. "It has a family-friendly vibe and amazing food."
"My favorite restaurant in the Drake neighborhood has to be the iconic Drake Diner," Drake University junior Jeremy Alport said. "I'm a sucker for breakfast food and the diner serves it all day! The retro 50s vibe adds an extra family fun aspect as well. Go check it out!"
Drake Diner not only serves excellent lunch and dinner options but also offers breakfast options all day! I personally recommend the Bacon, Egg & Cheese Skillet. Any student that walks into Drake Diner will leave with plenty of leftovers, thanks to the humongous portions. What an excellent excuse to avoid the dining hall!