"What can you do with an English major?" The question heard by every English major at least once—usually more. It annoys us beyond belief. But every English major knows the answer: anything! As one of the most diverse majors offered by universities, majoring in English means that you study more than just literature. You'll also study philosophies, criticisms, theories and different ways that people thought throughout time and still to this day.
These ten courses at St. John's University prove that English makes itself a major well worth pursuing.
10. Literature in Global Context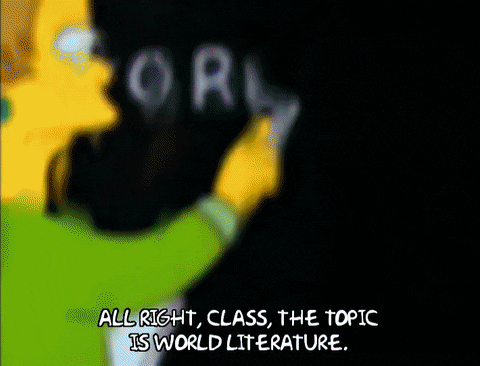 Though a required course for all St. John's University undergraduates, who usually take it in either freshman or sophomore year, it makes for a good introduction to the English department. In fact, general students often cite it as one of their favorites. As a global literature class, it might make you recall Shakespeare, and you will most likely read him. But the course offers more as well—maybe even contemporary novels. The theme and direction of the class varies from professor to professor. Whatever you read, this class usually provides a good start to the practice of looking at the world through the written word.
9. Introduction to Creative Writing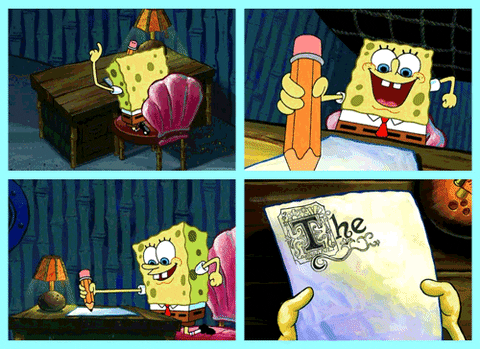 While fictional prose writing may not seem appealing for everybody, anybody who wants to write for a living possesses a story that they need to tell. Some might state that creativity can't be taught: true enough. But you can practice and master certain techniques. This also makes for a good first course if you wish to write poetry instead of prose. As you will soon figure out in this class, the only person who can limit you is yourself.
8. American Ethnic Literatures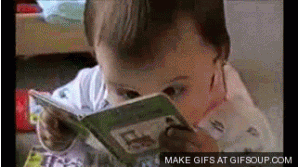 When you say the words "English major," you immediately think of reading the classics of American and world literature. This wonderful course highlights the stories, themes and novels that you don't normally read or hear about. The ethnicity that the course focuses on varies, ranging from Asian to Hispanic to African American or some combination form. With the ideas of representation and diversity at the forefront of societal thought today, this course might prove the most relevant one on this list. Get ready to hear a new voice.
"I generally prefer to share texts with students that they're less likely to have run into previously, especially since those are often texts written by writers from marginalized groups," St. John's University Dr. Dohra Ahmad said.
Many critics of fiction believe that all stories feel the same. Maybe that happens because so many of the authors share the same background. After all, you often hear that it's best to write what you know. If you want something different, then you need an author who knows something you never even thought about. Prepare to experience something that feels both brand new and lets you see the humanity in strangers.
7. Classical Drama in Translation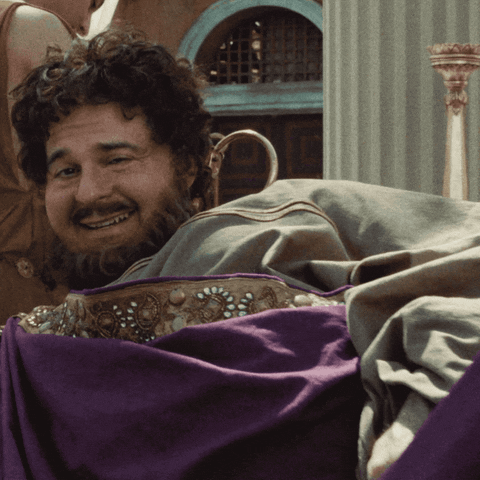 Of course, you can't knock the classics. While lay readers may not be amused by the Greek tragedies, anyone who loves stories—i.e., English majors—will appreciate reading some of the earliest and most influential tales in the Western literary canon. While the surprisingly complex characters and devastating situations captivate story lovers, history buffs can also feel intrigued by the way that the plays are in many ways a time capsule, offering us a glimpse of how the world worked so long ago. Some people may of course question the value in that. This class teaches you that the only correct response to that: an eyeroll.
6. Introduction to Literary Criticism and Theory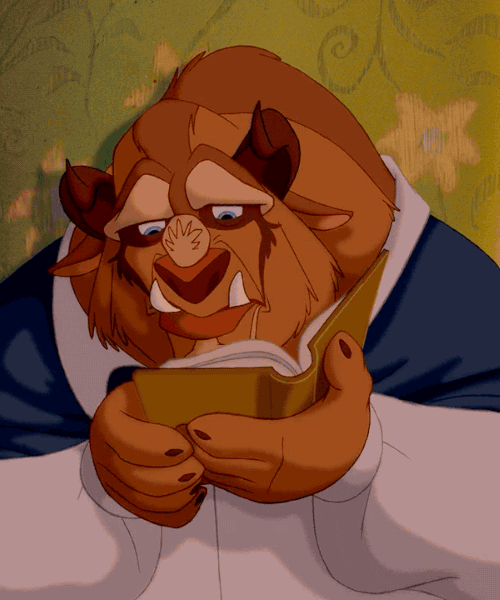 The course every English major fears—but it also might prove the most essential one on this list. In this class, you ask the fundamental questions such as: "What is criticism?" "What is theory?" and "What is literature itself?" And of course, the following question: "What makes literature 'great'?" The course should have the title "The Literary Philosophy." Prepare yourself to work hard and don't shy away from asking questions. This one won't feel easy.
5. 19th Century Novel
In this course you can find the most common titles and authors that come to mind when you think of a literature course. The likes of Charlotte Bronte's Jane Eyre, Sir. Arthur Conan Doyle's Sherlock Holmes, Jane Austin's Pride and Prejudice and others will likely be featured. How many of the themes and tropes still hold up and get used in today's modern storytelling might surprise you. While the Greek plays started it, these authors arguably mastered it. Of course, the societal themes of yesteryear may not sit comfortably with some today.
"In my scholarship, much of the research I do can be considered acts of "recovery" (of now-forgotten popular nineteenth-century science) put in conversation with nineteenth-century novels, some of which are now considered "classics​", but which were very much part of popular literary culture in the period," St. John's University Dr. Amy King said.
Of course, those who dislike reading might want to avoid this class. It won't win over many new students to the English major. But for those who live for the written word, it is the reason for studying the subject. So, grab your book and curl up on the couch. Plus, don't forget to take notes.
4. African American Literature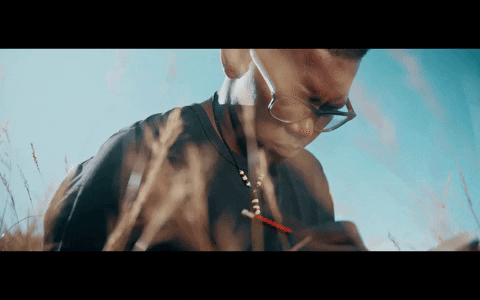 As with the number seven spot, not just literature lovers can appreciate this course, but history buffs as well. The old African legends and African American folktales that you read serve as extremely entertaining tales, and, as you'll see, highly influential on media and culture to this day. The slave narratives start out tough to read and remain hard to get through, but present compelling, necessary first-hand accounts of the horrors of slavery. You will feel pleasantly surprised to see a fair amount of optimism in the authors' writings, as they clearly still hold on to hope for a better world despite all that they saw and experienced. A class as necessary as it is rewarding.
3. Fiction Writing Workshop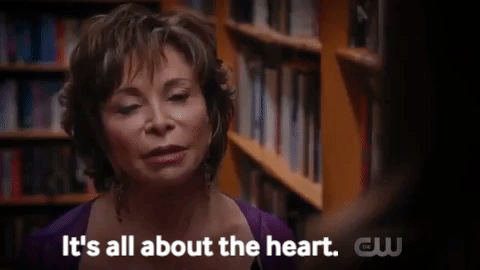 After being introduced to creative writing, this class helps you to continue honing your skills as a storyteller. No poetry this time, only prose. Yet, you are expected to write in a lot more detail this time. Technically you can take this course without any previous writing experience, but you might find it most rewarding after completing the introduction class first. Either way, you can find yourself telling that story you always wanted to tell.
2. Topics in Film Genre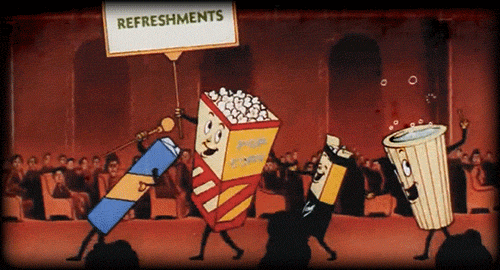 Movies and novels both tell stories, so it makes sense that you could run a literature class using films instead of novels. This class plays out very much like a standard English course; you 'read' the 'texts' and then discuss them in class. You often encounter some additional reading in the form of an article that sheds some light on the class discussion. The only difference, of course: instead of reading and discussing books, you watch and discuss films. You will find yourself amazed at how it can provide the same effect though. Just as class discussion can make you see a book in a new light, the same can happen with cinema.
"[T]here are students I know who have turned the kinds of skills English majors develop— writing/communication, reading and literacy skills—into working for Google or in banks. This is just a sample of careers other than the ones people usually think of: law, editing/publishing and teaching," St. John's University's Dr. Raj Chetty said.
Those who doubt the English major's value might feel unimpressed. "All you have to do is watch movies? What a joke!" But the joke remains on them, because they don't know what they're missing. Grab the popcorn.
1. Seminar in Themes/Genre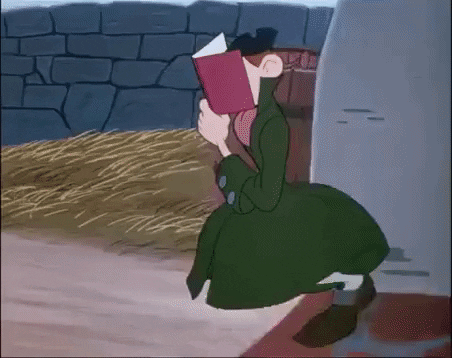 Much like the Global Literature course, the theme and direction of this senior thesis course fittingly varies from professor to professor. You get to finish your degree the way you started it. In class, you no longer just read books and comment on them. Here you make your own statement on literature to the world. Here, your English education culminates.
"Each class has its own benefit. Putting them all together provides for a comprehensive program that provides the necessary skills to progress in the literary and practical world," St. John's University M.A. Candidate Faria Sookdeo said.
After this, anything seems possible. You just graduated college, and despite what some may say, your major proves worth it. Now it's time to go out and conquer the world, proving them all wrong. And if you're ever feeling down and doubting yourself? Well, then you always have your stories to comfort you.