The morning after I returned from Winter Break, it seemed as though not another thing could go wrong. I flew back to Boston College a week earlier than most students to participate in a job shadowing program through the Career Center. I planned out my entire morning: I woke up at 5:30 a.m., went to the gym, showered, put on the outfit I had carefully laid out the night before and as I switched on my hairdryer, it would not turn on.
"Oh no," I thought, "this cannot be happening."
I realize a hairdryer mishap most definitely qualifies as a first-world problem, but it truly caused me trouble as I prepared for my job shadow. I wanted nothing more than to simply look professional and prepared when I arrived at Epsilon, the marketing company I was to shadow that day. I knew showing up with wet hair and being delayed even further in getting ready would not go over well..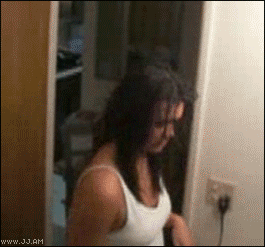 The shadow began at 10am.
When I called for an Uber the time read seven minutes past nine, and the estimated time of arrival on the app said 9:55 a.m. I would barely make it. As I called for the car and waited for the Uber to arrive, the ETA slowly crept from 9:56 a.m. to 9:57 a.m. to 10:01 a.m. I did my best to stay as calm as possible and prayed that Boston traffic would subside throughout the drive.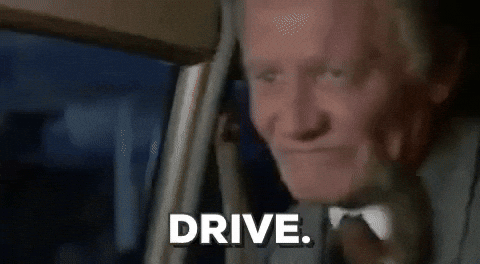 When the driver showed up and I got in the car, the driver, Grant, greeted me with a very pleasant smile. Stressed and anxious, I definitely I did not give off the most pleasant vibe that morning. Despite my own demeanor, Grant showed immense kindness and support.
This one drive with Grant truly gave me an appreciation for not only him but also all past Uber drivers I have encountered.
I immediately mentioned my stress in trying to arrive at Epsilon on time, and Grant assured me that he would do the best he could to get me there, and even apologized in advance if we did not arrive on time. He would have no fault if I arrived late, so I instantly felt bad for making Grant feel as if he had any responsibility in my own inability to leave on time. He asked if I would like music to calm me and surprisingly turned on smooth jazz. The unique music choice caused me to think of Grant as quite a funny guy.
As we made our way through Boston and to Wakefield, the location of Epsilon, Grant and I started to have a nice conversation.
He asked me about my holidays, what I study at BC and even about my family. This may seem a little creepy, but I did not feel uncomfortable or creeped out by any means. I learned a lot about Grant as well. He shared with me that he feels he started his life a little later than most people do, as he still has kids in elementary school in his 50s. However, he feels extremely content with his life and loves his family.
Grant's driving ability impressed me, which made sense when I learned he also owns a courier business (a business that facilitates deliveries for other businesses). Grant has a third job working for the Boston Celtics, which he mentioned as we drove past TD Garden, where the Celtics play.
I shared with Grant the reason I chose to go to Boston College, I discussed what I love about my home in Minnesota and I even spoke about memories of my dog, Romeo. During this whole drive, Grant's conversation provided a much-needed distraction from the worry in the back of my mind about arriving on time to my job shadow. Grant's discussion proved a necessary distraction, as I arrived at Epsilon at 9:51 a.m., giving me plenty of time to make my way into the building and gather myself before the day began.
"Good luck Natalie, you're going to do great. Go kill it!" Grant said as I stepped out of his car that morning.
Those words gave me a much needed boost of confidence and reassurance after the tragedies of getting ready earlier that morning. I walked into the Epsilon office with confidence and most importantly on time.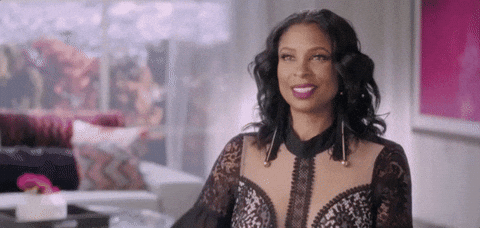 The experience may seem insignificant, but Grant's impact meant more to me on that day than I had ever expected, especially from an Uber driver. As a college student in Boston, I Uber quite frequently and usually dread rides with Uber drivers, uncertain whether it will feel awkward, if the car will smell bad or if I will need to have a painfully forced conversation with my driver.
My ride with Grant that morning changed my entire outlook on Uber drivers and helped me to realize that the chance to meet a new person, whether during a five-minute drive or an hour-long trip, can completely change your day. If I had not had Grant for a driver that morning, I may have shown up late to my job shadow and I would most likely not have felt as confident and happy as I did walking into Epsilon that morning. Grant deeply cared about me as a person even though I only rode in his passenger-side for 45 minutes.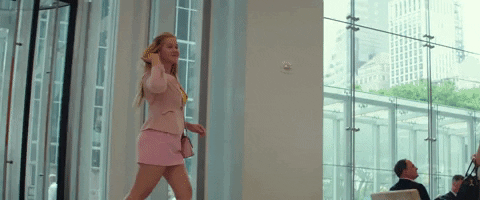 Everyone should treat the chances they get to meet new people in this way. With the stress and business of college life, many college students don't want to take the time to have any type of conversation with a middle-aged Uber driver, but no one should forget that the interactions you have with the people you don't know sometimes have the largest impact. It may not mean that you have a life changing conversation with every Uber driver, but you'll learn to appreciate the little moments and conversations you have with strangers each day. Maybe you'll get lucky and find the Grant you need on a terrible day to give you a boost of joy and confidence.