Everybody needs a creative outlet — whether that expresses itself in art or photography, everyone needs a passion of creation. If you don't know where yours belongs or you're in the middle of shopping for another, don't fear! Just clear some room in your college schedule for a brave choice. That means taking a creative writing class and not only to fulfill a course requirement. Creative writing classes offer so much more to improve your well-being and even the skills you didn't know you needed. Take a break from the major requirements and seek a class that will nourish your interests. That matters just as much!
Read on for a few reasons why a creative writing class is just what you need.
1. Creative Writing as an Outlet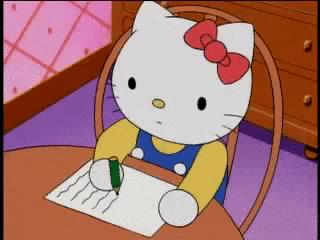 Stats and numbers might surround you if you're pursuing a degree in math or science. That means your brain deserves a break. Allow yourself the joy in your schedule to dedicate your heart to a creative passion. Whether that means poetry or autobiographical works or pure fiction, you will find a way to relieve stress. Here, you get to tap into a part of your mind that might not get much exercise. Then you will swell with pride over your creations.
"This class is in no way related to my major, or even on the CORE class list for classes needed as a general requirement; I am taking this class this semester because I have always loved creative writing for as long as I can remember and it serves as a way to get back to myself… but years ago I lost all motivation and drive to do anything, including the writing I have always considered second nature to me," St. John's University chemistry major Gabrielle Singh said. "Over the years I never put in any effort to try and get back to my old hobbies. This class helps incorporate writing back into my life, even if it is in small increments and I find myself wanting to write a little more as time passes. From course work to assignment prompts, this class has helped push me in all different directions to jump back into the writing scene, due to its free-flowing nature. That freedom I would recommend to anyone, and it is one which I think can only be found through a creative writing course."
With creative writing, you explore the stories in your head that excite you which might not get much external attention. Even on the first draft, you will be able to release all your feelings out in the open. You will start to see the stories you like and what might be preoccupying your mind. Themes emerge concerning love, friendship, family, tragedy—a lot that might need just a tad bit unpacking. Having a positive creative outlet acts as a great way to start.
2. Rediscovering Yourself Through Creative Writing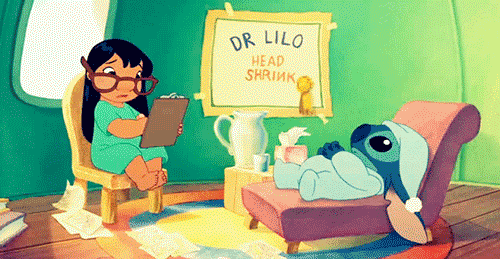 A creative writing class can really help tap into what might be stressing you out. Even more so, you can reclaim your passions and parts of yourself. The boundless nature and liberties that come with a creative class can do wonders for your mental health and for your own interests.
"Creative writing is a unique discipline as it is about developing our own practices between the interaction thinking, feeling and language," St. John's University professor Lea Ann Brown said. "This practice can be 'about' or around any subject or discipline. Every discipline or course of study has its own diction, its own lingo and ways of approaching the world. I always say imagine a discipline furthest away what you think would be in a poem and then inhabit that reality with a new poem. Creative writing really relies on an interlacing of subjects and is actually a study of (your own) human consciousness and how meaning gets made. Writing must be practiced daily so that both your conscious and unconscious mind is open to this new creation of meaning."
Through a creative writing class, you will happily open new pathways for yourself and your audience. Provide this experience that no one else can!
3. Technical Skill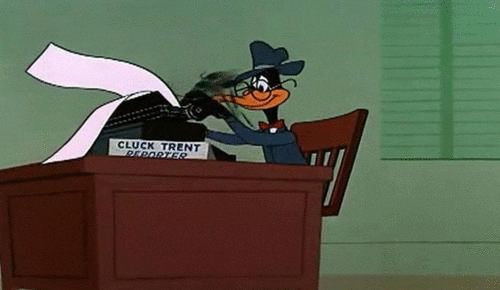 Passion and creativity certainly supply a great reason to get interested in creative writing. Still, the benefits of such a class cannot be understated either. Even if your major doesn't necessarily involve narratives or poetry, everyone needs some writing skills. You need to come across as competent in all your writings. This includes emails, interviews and even when you give a presentation (or, telling a story) at work. Creative writing courses provide you with the skills and critiques you need to amp up your rhetoric and persuasion.
Once editing starts, you will start to really recognize your style. New organizing, structural and detailing patterns will arise that scream you. This includes some things that might need work— and that means there is room to grow. Don't worry, there will be plenty of aspects that make your writing interesting and unique to you. Enjoy your style while enhancing it.
"I feel like I'm learning overall how to better communicate my thoughts and verbalize things in general. It's also helping me solidify my personal statement for applications because the admissions departments really want to see you tell a story. I definitely would recommend a creative writing class, or any writing class to others because it's very fun and there are so many different benefits that come from it. Everyone has the capability of learning something new about themselves!" said St. John's University junior Zahra Gittham.
Get all the writing help you might need while still having a blast, all through creative writing. For majors that don't have an emphasis on this skill, this could be something to set you apart.
4. Confidence and Community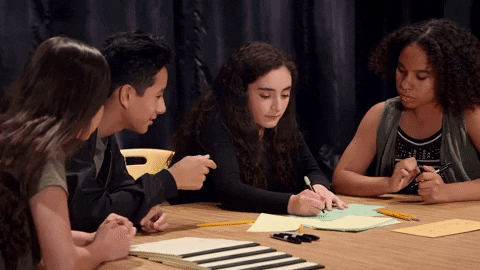 No matter what your plans are for the future, you must admit sharing your work takes confidence. Well, you can build up not only your skills but your own self esteem through creative writing classes. Not only will your peers critique your works to make them better, but they also express where you excel. This class runs on reciprocity of course— you get to contribute just as much to fellow students. Together, you all get to improve and delve into what excites you.
"Creative writing has always been something I did on my own time, although I'm not an English major, writing allows me to express myself. This class has helped me to sharpen my writing skills as well as get comfortable sharing my pieces with other peers of mine," St. John's University freshman Julia Lepore said. "In this class, we not only write but we meditate, talk about our day and comment on each other's writing which allows for more insight on how to become a better writer. Being in this creative writing class allows me to grow personally and educationally."
Find your fellows writers-by-hobby and build up your writing skills. With all this, you even get to expand your friend group. Every class gives you a few bonding moments with your peers. Creative writing classes thriving in the community will only double that experience for you. Don't fear— take a leap and register for that creative opportunity!