Guess what? It's Pride month! Not that you didn't already know. I bet, however, you wonder how you can support queer stories with such little time on your hands. Luckily, here's a list of some good LGBTQ+ book recommendations that you can read even on the beach. This list features inclusivity, in terms of characters and the target readership, so whatever you find yourself in the mood for definitely exists down below.
Take a look, pick a new obsession and enjoy your new favorite beach read.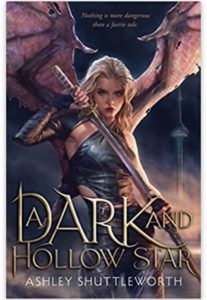 An adventure with queer YA characters and swords and princes and a Fury bent on revenge. A Dark and Hollow Star hangs more on the dark fantasy side with action and a fast-paced plot. And faeries! Any Holly Black fans here? Cassandra Clare? Well, get ready to add Ashley Shuttleworth to your favorite Fae authors list.
"I would definitely say one of my favourite things about A Dark and Hollow Star is its characters," Trent University alumnus and A Dark and Hollow Star author Ashley Shuttleworth said. "It's probably what I would recommend to people as its selling point, because yeah there's a bunch of tropes and romance and Fae—all the good stuff. But A Dark and Hollow Star has a whole main cast of queer characters I've just fallen in love with. I adore writing them, and I hope that comes through in the story. Arlo, Nos, Aurelian and Vehan are all such different people, but they're the queer found family they didn't know they were looking for, and I just think that's neat."
What better way to kick off the summer than with found family? Arguably, the best trope. To top it off, you get a cast of queer main characters. So, kick back on the beach, read about some winged-creatures and see if you can spot any in the water. You never know.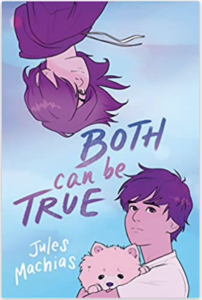 This book features a puppy. How many queer books feature puppies as essential characters? Not many, unfortunately. Include queer characters with good hearts who try to navigate gender every day, this middle-grade book will have you eager to read the next page. The need to make sure the characters not only come out okay, but also get everything they ever wanted will dominate your life. Have fun with that.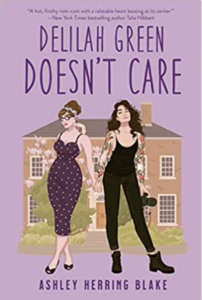 A small town with sapphic enemies to lovers; one a flirt, the other a snob. Including the enemies-to-lovers trope? An absolute must for a booklover. Delilah and Claire at first glance seem disinterested in each other, or maybe just interested for the wrong reasons. But their relationship grows and warms in a way that forces you to stay in your beach chair, screaming at the page for the characters to LOVE EACH OTHER ALREADY. An amazing read, indeed.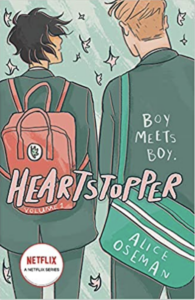 Cute. Soft. Romantic. This YA graphic novel features everything you could want in a queer love story. You surely saw the Netflix adaptation, and if not, I suggest coming out of the rock you live under and giving it a chance. A jock with a marshmallow core, meets a soft, timid boy that anybody with the smallest anxiety could relate to and friendships galore.
"I really love Alice's work on Heartstopper because it helps young LGBTQ+ members feel seen and heard!" Indiana University junior, Morgan Rusk said. "I feel like there isn't a ton of media right now of queer kids simply being happy and existing without consequences! Heartstopper shows young queer teens/kids that it's okay to be unapologetically yourself, and that you will still have support when coming out!"
I won't spoil it. Just trust me when I say you'll want to look into this story, whether or not you care about the show. I don't know how you could ignore the show though. Why ignore marshmallow happiness? Who ignores marshmallow happiness? No one. Besides, I guarantee no regrets.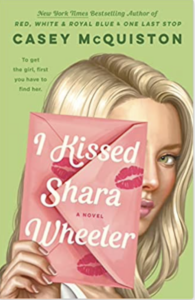 Casey McQuiston's done it again. With their first YA, McQuiston explores queer relationships, friendships and identity as no one else does. With a colorful cover, and just as charming characters, this book provides the perfect blend of mystery and fun to enjoy your time off. Again, no spoilers, but you'll want to pay close attention to what happens. Exciting, right?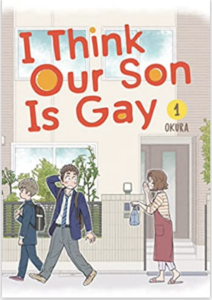 A soft, comforting manga about a mother accepting and loving her son no matter what. One word to describe this story? Wholesome. Give it a read, and hide your happy tears in the water.  The ocean exists solely for such a purpose. And being the setting for Titanic, apparently.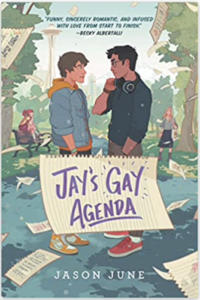 The title seems enough. No? Because I can keep going. This hilarious YA contemporary fills you up with messy relationships that anyone can relate to, but good-natured characters that you end up rooting for. They make mistakes and try to do better, like any human being. Exactly the kind of light-hearted story you will need and love for a nice day at the beach.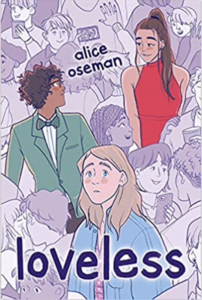 Loveless presents ace representation as it follows a YA character who doesn't feel passion as others do. However, no shortage of relationships occurs in this book as it explores asexuality, friendship and gets a different kind of flutter in your stomach just for how sweet it reads. Unlike Oseman's previous famous graphic novels,  this book does not exist as a graphic novel at all, but make no mistake: the book still presents fun writing, easy and quick to read, though you might be purposely slowing the chapters down to keep the experience going.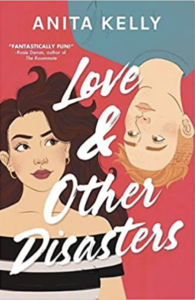 I know this book boasts a cute, blooming relationship between a female and a nonbinary character, humor and strong characters—and now, so do you—but honestly, I only obsess over the food. Food plays its own character in this story, and I appreciate that. In all seriousness though, the fact that we get to experience transgender characters in these more light-hearted genres feels pretty incredible.
"Ohhh, it's pretty important to me!" Eastern Illinois University alumnus Denver Daniels said.. "There's not a ton of trans representation right now, let alone non-binary representation! So, if it seemed romantic and fluffy and fun? Oh yeah, I'd be on it in a heartbeat."
You don't find many trans-representation books on the shelves. Supporting this kind of story encourages queer writers to put out similar novels. They know that an audience for such books exists. Give it a whirl, see how you like it and keep a snack on hand. This book really does open up the appetite.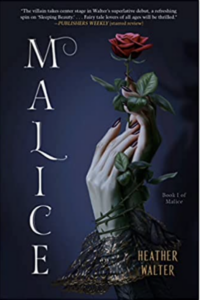 This story reminisces like The Bone Spindle; another Sleeping Beauty retelling, but very different at the same time because the relationship happens between the main character and . . . the evil sorceress. With many more dark elements, Malice definitely feels grittier than The Bone Spindle, and the beach might be the perfect place to read it. You'll want a reprieve, and what better relief than swimming? A warning though; pretty dark book, so beware.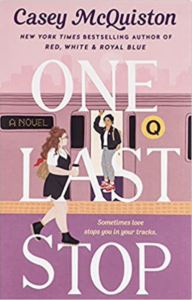 Ever envision meeting an attractive butch girl on the Q train? No? Well, after One Last Stop, it'll be impossible to ever think of anything else. Set for a more mature audience, this book may take place in the busy New York area, but the fun dialogue and colorful characters make the story a great beach read. Even for someone who might not city life at all!
"What I love most about One Last Stop (and all of Casey McQuiston's books) is the way they write characters," University of Aberdeen third-year student Theresa Fettes said. "From the main character to the love interest to the side characters, they are all so loveable and three dimensional. They are imperfect and that just makes them all the more human. I love their friendships and romances, their banter and heart to hearts. Casey McQuiston has this amazing talent for writing characters and I really encourage you to pick up one of their books!"
The science fiction seems so easy to follow. The characters feel so easy to love. The conversations read as hilarious and heartbreaking all at once. The protagonist feels so easy to relate to. Another perk? While the chapters might be on the longer side, they offer a lot of breaks in between scenes to catch your breath from the steam and angst and humor and take a swim.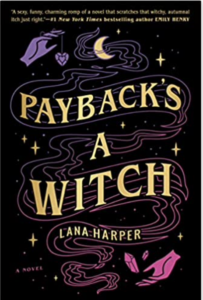 Revenge sounds fun, revenge with magic sounds even better. But revenge with sapphic witches? Yes, please. Pure spite fuels this book and it's amazing. It basically feels like a Taylor Swift song with women getting together to hex a cheater,  and there exists no chance to read it without getting invested. The only problem? You might just lose interest in tanning or swimming in favor of seeing what happens.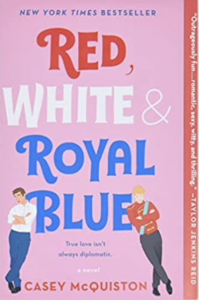 Okay, so I'm cheating a bit here because this book came out in 2019, but I don't care. It's that good. Listen to me, not to be dramatic, but this book will change your life. And I think it makes for the perfect mention here because they just announced a movie adaptation coming out, and presented the characters, so you want to get caught up, don't you? Imagine those people that turn their nose up at an adaptation and say, "That not what happens in the book!" That could be you. Fun thought, right? Yeah, I thought so.
"It really just fills my queer pop culture rom-com heart," Northwestern alumnus Lindz Amer said. "The political utopia of it all is FIRE. And I really just enjoy Casey McQuiston's voice and writing."
Another reason to give this book a chance? It takes the heavy issues seriously without being too heavy. When picking up this book, I expected a big focus on either the romance or the politics, but the story honestly gives equal attention and care to both. The author cares about the topics they discuss, and makes you care as well. You want to have these characters' strengths and intelligence. This book won't just give you a good time, it will give you role models.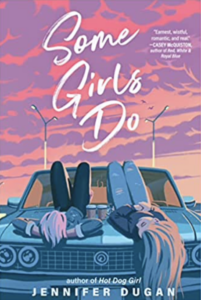 A fascinating YA venture into queer relationships and identities, this book focuses on the relationship between two girls who try to figure themselves out, make mistakes along the way, but still fight to be themselves. The pitch? An athlete and a beauty queen. Both of them trying to find their truth, and how that truth fits with the life they already maintain and want. Relatable, chaotic, messy feelings that will clench your heart in anticipation for whatever comes next.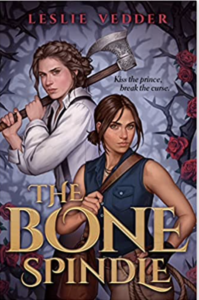 A gender-bent Sleeping Beauty with magic and swords and a sapphic relationship. What does that have to do with the beach? Everything. Do you get drained from spending an entire day on the shore? Then this book fits perfectly because it takes you deep into the forest with dark elements that make for fun reading. When the fighting gets to be too much,  close the book, cool off in the water and then come back to the forest whenever you want. The different points of view in this story keep it fresh and keep you invested.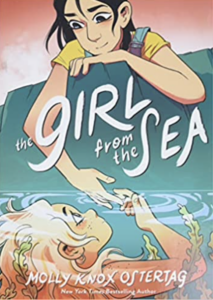 Queer mermaid story. Need I say more? Doesn't matter, I will anyway, because I cannot stop gushing about this absolutely delightful middle grade graphic novel. That's actually the perfect word to sum it up. Delightful. Make no mistake: it hosts as much angst as you could wish for, but also includes romance, and sweet and just plain lovely moments. If you plan to read about anything at the beach, it should be mermaids. That should be Summer 101: involve mermaids.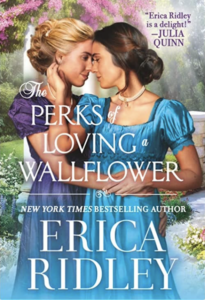 As a Bridgerton geek, including a historical romance feels like a must. Luckily, Erica Ridley provides a swoony cure for all your Pride needs. This story features romantic scenes, jaw-dropping moments and the atmosphere feels impeccable. Not to mention the outfits! Cottage core everywhere! The story feels so much fun, elegant and—adopting a Julie Andrews accent and tone—simply marvelous.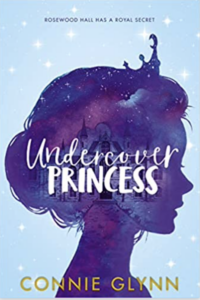 A magic boarding school, queer relationships that ooze cuteness and inner strength and princesses! What's not to love? This epic series just ended recently and so you now have the opportunity to catch up on the entire collection. Featuring main characters with names like Lottie Pumpkin and Ellie Wolf (seriously, how charming!), undercover work, colorful and relatable personalities, humor, mystery and adventures suitable for a middle-grade audience and older, these books provide a great time for any book and beach lover.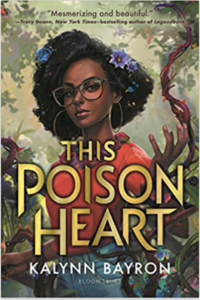 I know everyone promotes this book as a Secret Garden retelling. However. I should also mention how similar the vibe feels to My Neighbor Totoro. It includes queer characters, sweet friendships, romantic relationships, family love and brief mythology mentions, for a big enough geek (like me) to find them. Sometimes the book comes off slow-paced, which makes it great for the beach. If you just need something to put your mind at rest while you tan or do whatever beach-lovers do, then this book definitely makes my recommendations list.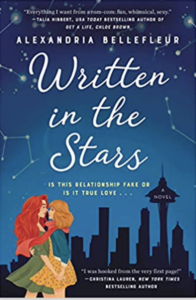 Fake-dating trope, sapphic characters and one of the cutest book covers ever. I'm done. Fine, I'm not. So much more to say. For starters, the story contains Pride & Prejudice elements. And second? The love story combines a grump with no faith in love, and an astrologist with complete faith in soulmates. Convincing enough? Okay, now I'm done.
There you have it. My 20 LGBTQ+ Beach Read Recommendations. This list offers a variety of genres, as well as target readers. Whether you feel in the mood for something that focuses on world-building and complex characters or light-hearted plots and fluffy romances, there's something here for everyone. So, grab a beach chair and your book, and start reading.