This post is sponsored by The NAMM Foundation.
New Orleans might be the birthplace of jazz, but Baton Rouge raises some of the greatest musical talent in the country. Southern University lies in Louisiana's capital, just a short distance from the Mississippi River, and strikes a chord among every aspiring artist. Whether it's with vocals, instruments, choreography or turntables, Southern University fosters an environment for expression. These 10 groups are perfect for music lovers, so check them out stat. And if you're a music major, you qualify to attend The 2017 NAMM Show in Anaheim, California, January 19-22 for the student price of just $50! Make it a road trip. Before you know it you'll be walking among thousands of music industry leaders like yourself.
10 Best Clubs for Music Lovers at Southern University
1. Human Jukebox
Not just a collegiate music ensemble. That's more than a claim; it's Human Jukebox's promise. The 230-member group is recognized globally and attracts attention with every performance. Consistently ranked as one of the top marching bands in the nation, the Human Jukebox forces rival bands to face the music and accept their inferiority. "The best part of being in the group is knowing you're a part of a legacy so great and making bonds with people that you will know all your life," freshman Derrick Stelly said. If you're good with an instrument and don't hyperventilate at the thought of performing publicly, juke on down to auditions next season for a chance to make your mark.
2. Amateur Radio Club
Have you ever been told that your voice was "made for the broadcasting"? Have you ever wanted to learn more about the "magic" behind radio waves? The Amateur Radio Club at SU has its amateur radio license and broadcasts under the call sign KD5ZUP. If you're looking for a new hobby to get over your ex or want to show grad school that you've "acquired a very particular set of skills," dive into the field of radio—it's an amateur club, so nobody expects you to have everything together on day one. 
3. Gold N Bluez
Music and dance go hand in hand, and if you're a lady with some college-level dance experience, the Gold N Bluez might be the group for you. "SU is blessed to have numerous dance teams, all of different styles. We are each united in the love of dance, but what sets us apart is our edginess and versatility," junior Yasmine Whitehurst said. "Also, the Gold N Bluez aren't only the official basketball dance team, we are an organization that participates in recruitment trips and community and campus events." No two dancers march to the same tune, and the variety of talents make the troupe an award-winning bunch. "Prepare yourself to work very hard! We practice daily and perform weekly," Whitehurst said. The Gold N Bluez set high standards for school spirit and choreography, so if you don't have what it takes to dance on the floor, at least get your freak on from the bleachers.
4. Department of Music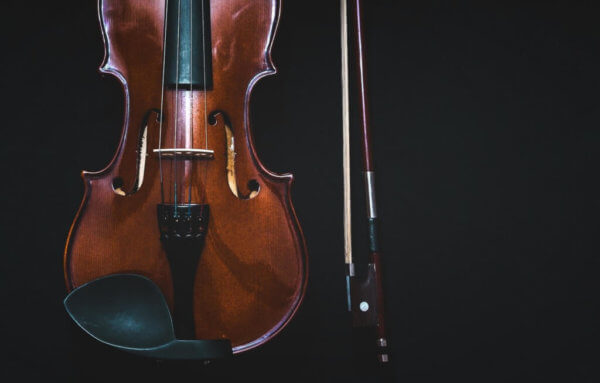 Is music more than a hobby? At Southern University, students have the option to hone in on their talents and turn them into a career. In addition to joining one of the endless music groups in the area, you can work toward a Bachelor's in Music, Bachelor's in Music Education or minor in music. The coursework includes weekly performance class and attendance at a number of recitals, ultimately helping students showcase their talents professionally. Getting a degree in music combines work and play in the best way, and in a place like Louisiana it'll only help launch you into your melodious future. 
5. Bluff-Web Radio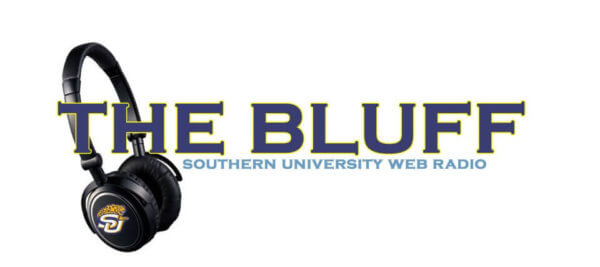 Are you interested in radio but overqualified for the amateur club? The Bluff broadcasts 24 hours, seven days a week, and represents SU and its community. The station doesn't limit itself to a single demographic and the DJs are known to play everything from Louisiana-appropriate jazz to modern pop music. If you're looking to mesh your opinions and radio skills into a harmonious whole, apply for a job at the end of a semester! More of a listener than a talker? Enjoy The Bluff from the outside—by listening to the station and appreciating the awesome tracks chosen by some of the most talented music lovers on campus.
6. Baton Rouge Concert Band
The Baton Rouge Concert Band is one group where it's OK to toot your own horn. If you're looking for an excuse to get off campus more and enjoy surrounding yourself with a diverse group of people, it's time to check out the town's concert band. The BRCB is a non-profit made up of around 60 community volunteers from all ages and walks of life. The weekly rehearsals give members a break from school and work without requiring too much of a time commitment. In the BRCB, you can make important connections with people that share your love and entertain Baton Rouge in the process. 
7. Gospel Choir
The Gospel Choir began in 1969 by a student who felt that gospel music had a place at Southern University, and it has been running strong ever since. The neatest thing about SU's Gospel Choir is that, aside from being a recognized organization, anyone with a passion for God and a lot of soul is welcome to join. The Gospel Choir prides itself as the only musical group on campus that's open to faculty and staff as well as students. "The Gospel Choir travels locally and abroad to sing for different events, musicals, etc.," Gospel Choir Director Ernest Bowman Jr. said. "We provide background vocals for as well as open up for gospel recording artists and participate yearly in the Baptist Student Union Retreat, which culminates into a choir competition." If you're looking to combine your musical talent with religious expression and camaraderie, look no further.
8. Dancing Dolls
Every outsider envies the influence that the Human Jukebox has, but what a lot of Jaguars don't realize is that they can still show their appreciation for the musical powerhouse even if they're instrumentally challenged. The Dancing Dolls put the "juke" in "Jukebox" and they dance to the beat of the drums at Human Jukebox performances. "What makes the Dancing Dolls unique is our style, class and grace," sophomore Taneria Green said. "No matter what, the Dancing Dolls stick to what they know and never try to imitate others." If you're good at translating music with your body, you just might be Dancing Doll material—who knows, maybe the duo will get invited back to the Super Bowl. "When you dreamed and wanted something for so long and you're really able to live your dream," Green said, "it's better than anything else in the world." 
9. New Venture Theatre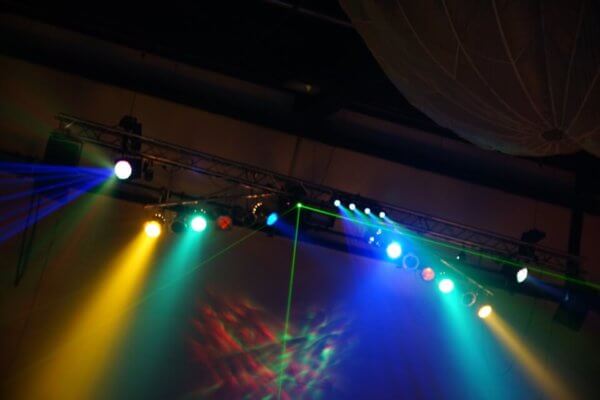 What do you get when you cross a thespian and a vocalist? A New Venture Theatre cast member, duh. The New Venture Theatre in Baton Rouge ropes in community talent to put on musicals, plays and improv shows. While it's not tied to Southern University, zealous Jaguars can audition for any roles that fit their skillsets and showcase their hard work to an audience that's different from the norm. If you don't fit the bill for any open cast positions, buy a ticket to the show and enjoy a night on the town with friends. 
10. ELEV8N
ELEV8N is a unique co-ed group that combines fashion, music and dance with the goal of inspiring others. The crew isn't an official organization at Southern University, but their work is nothing short of incredible. There isn't a "type" when it comes to ELEV8N, except that every member knows how to turn up the energy. "We thrive off of vibes," junior LaDonte Lotts said. "This is a movement and a lifestyle we are living. We are ELEV8N others while ELEV8N ourselves." Stop veget8n and start motiv8n—ELEV8N might be the positive community you've been searching for.
Do you dream about a career in music?
Network and jumpstart your future at The 2017 NAMM show. It's the largest global music industry trade show and music students can attend for just $50. Register for the NAMM GenNext college music program today! Book your trip now.
This post is sponsored by The NAMM Foundation.