One of the biggest misconceptions about education to date is that everyone with a college degree is going to land that "dream job" immediately after taking off that cap and gown. It makes sense; why else would you spend thousands on an education if it doesn't benefit you? However, there is one thing standing in your way: lack of experience. As you receive the inevitable letters telling you that you "do not meet all the qualifications" for a job, remain calm. Check out 10 ways to get the attention of potential employers, despite inexperience.
1. Have a killer resume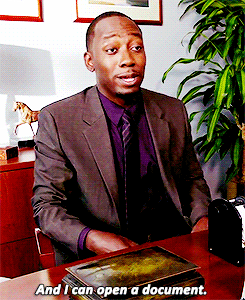 Always remember that your resume is the first thing a potential employer sees that represents you. Make sure you list all experience that applies to the position you are seeking. Are you looking for a job in finance? List that you were the Treasurer for your university's student government. Do you want to be a teacher? Time to list all the summer camps and after school programs you volunteered for. Even if it seems insignificant to you, it might just be the thing that catches the hiring manager's eye. Make your resume your own, but also remember to make sure that it is neat, professional, and well written. A grammatical error can say a lot about your professionalism and attention to detail.
2. Have the "Right" references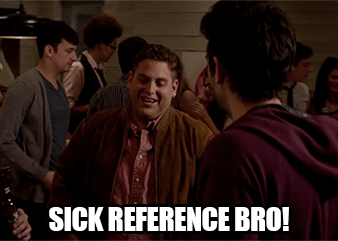 Not all references are created equal. You might think listing a friend, relative, or pastor is a good idea, but you should really think about what your references can say about you. When contacting a pastor an interviewer does not want to hear: "Yes, Jane attends my church, she is really nice." They want to hear "Jane has been in our church for 10 years and has always worked hard in helping us maintain a great children's ministry. She would make an excellent teacher." Other helpful references include former bosses, volunteer work organizers or heads of committees. Only use a family friend if they have knowledge of the career you are entering into, and can give the interviewer viable examples of how you make the cut.
3. Talk up those extracurriculars
You might have listed them in your resume, but if you get that elusive interview, don't hesitate to mention experiences outside of work and class. Especially if it's relevant to a question you are asked. If the interviewer asks you, "Have you faced any conflicts with your peers, and if so how did you handle it?" you can respond with "Well, when I was working for Habitat for Humanity there was an incident…" and continue with a relevant example. This reminds the employer that while you may not have experience in the field you are trying to break into; you've done something valuable with your time.
4. Be the epitome of professionalism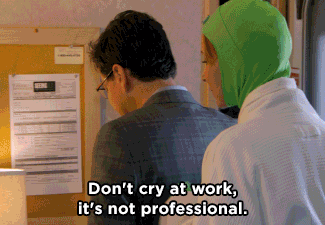 When you go into an interview the interviewer automatically looks at three things: punctuality, appearance, and introduction. Always arrive early to show a potential employer that you're eager and that you respect their time enough to make sure they're not late for lunch. Ditch the sundresses and long beards and show up neatly styled in business casual attire. When you meet the interviewer, smile politely, make eye contact, and give a firm handshake. How you first present yourself shows the interviewer how comfortable you are in strange situations. Don't act like a slob.
5. Research, Research, Research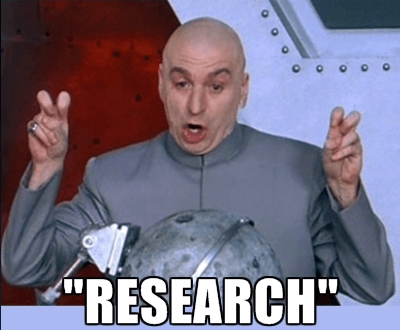 Know the company you are interviewing with. Some hiring managers will cleverly ask you questions to see how well you know their organization without being direct. It can be as subtle as "How do you see yourself fitting in here?" They don't want a vague answer, they want specifics, so know ahead of time two or three ways you would fit within their company's dynamics. If you can answer with an informed mind, it shows you have taken the time to learn as much about the company as you can.
6. Crank up the confidence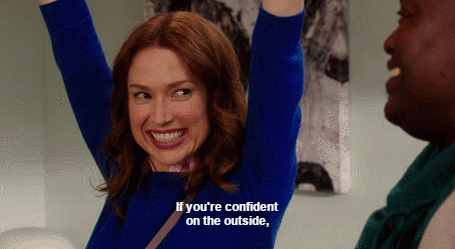 When it comes to exuding confidence in an interview, it can get tricky. Nobody likes to interview, but it is a necessary evil when navigating the job market. When you meet the hiring manager, fix your slovenly posture, sit up straight and answer questions with pride. It also doesn't hurt to have examples of your work. A portfolio gives the interviewers a chance to see what you can do, and shows you take enough pride in your work to display it without being asked.
7. Have a good attitude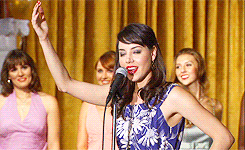 Confidence is great, but make sure your attitude does not branch into cockiness. Never say anything like "I should get this job because I feel like I am the best candidate for this position." You have no way of knowing that, and to voice it makes an interviewer think that you may not fit in well with potential coworkers. Find the balance between highlighting your attributes and pretentiousness. Talk about why you're awesome, but always remember to keep a genuine smile on your face.
8. Be determined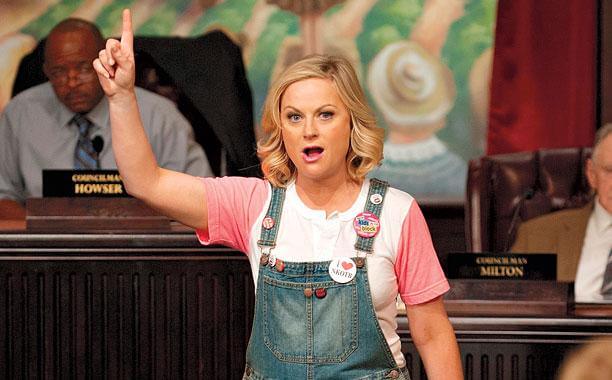 When you come across a job that you might not have all the qualifications for, don't scroll past it. Submit your resume anyway, and on the cover letter include a line stating, "While I might be lacking the experience you are seeking I still think I would be a good fit for your company because…" Some employers might still ignore your resume, but others might admire that you gave it a shot and grant you an interview.
9. Look in the right place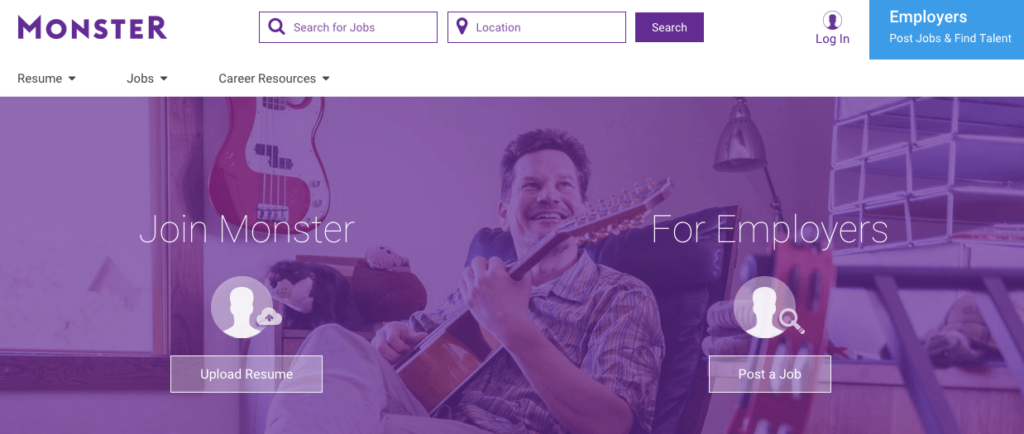 Monster, Simply Hired, and Indeed are all perfect examples of job listing sites you should turn to in your hunt for employment. Not only do they keep your resume on file for potential employers to pursue, but will also send your resume to employers that post jobs in your field. Also, remember that the bigger the company, the more likely your lack of experience will be overlooked. Larger corporations might have better resources to teach you what you need to know, while smaller institutions might not have the time or extra hands to get you started.
10. Be willing to compromise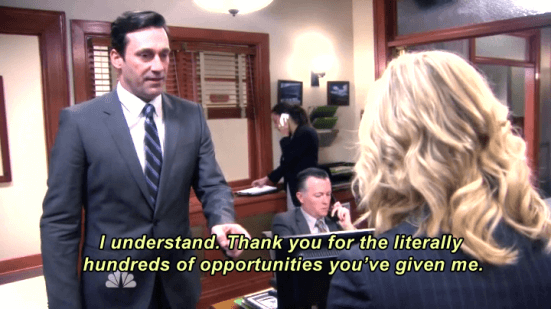 Remember that interviewers are well-versed in reading an applicant's reaction to things. If they tell you the potentially low salary, keep that smile on your face. If you are a teacher seeking to teach a particular grade, but are told in the interview that there are only positions in other grades available, don't write them off so fast. Tell the interviewer that you would be willing to consider those jobs. You don't want to be written off as inflexible. If you do receive a job offer that doesn't meet all your requirements, don't reject it right away. Take the time to sit down and weigh the pros and cons of the position. Who knows when the next offer will come along?
Entering the work force a job hunt is never easy. Just remember to keep that positive attitude; someone will eventually give you a chance.